www.friartux.com
Headquarters: 1711 South Claudina Way,
Anaheim, CA 92805
31 Southern California Stores
[email protected]
(714)635-1262
888-FRIAR TUX
Friar Tux Shop has 31 Southern California stores all equipped with Personal Stylists to assist in creating your perfect look and coordinate your wedding party members. Offering both Suits and Tuxedos with a Purchase Collection and Rental Collection including Michael Kors and Allure Men—and all styles are on display. Many of our customers love booking a complementary "Groom's Style Preview" where you can try on several styles, like a menswear test drive. To better service weddings, we have a nationwide fitting network and a fit guarantee. We've been family owned and operated since 1974 and continually customize our product line and services to fit the needs of SoCal weddings.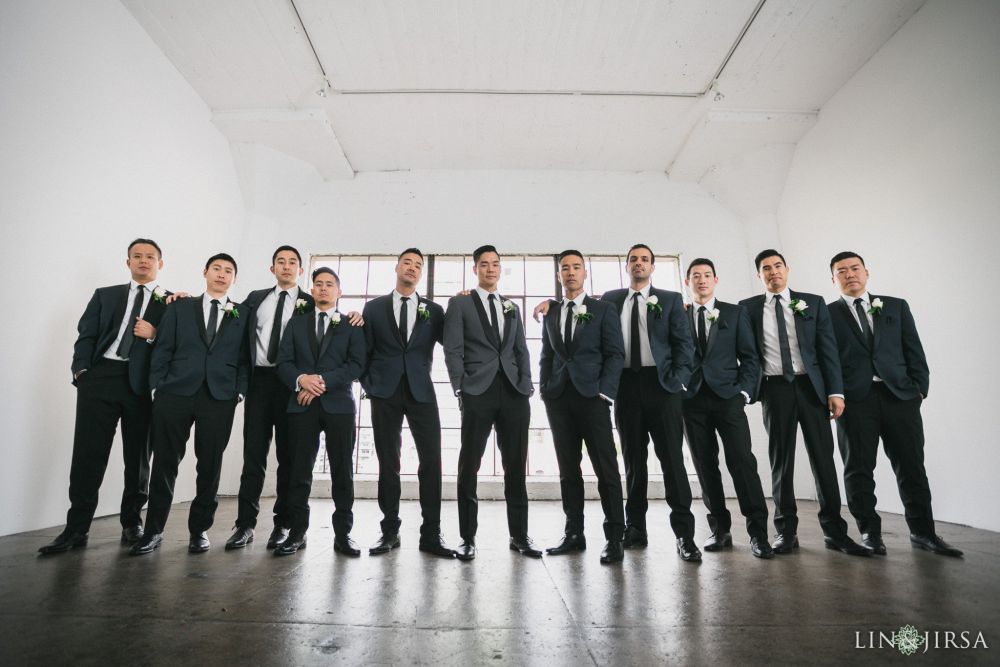 What Friar Tux Shop Loves About Lin and Jirsa
"We have had the pleasure of working closely with the Lin and Jirsa team on several editorial wedding shoots. Each time we've entered the project with great excitement knowing the photography will be stunning, and that each step of the shoot will be completely organized. As for actual weddings, we often don't realize that Lin and Jirsa will be photographing a wedding that we dressed (since we are not there the day of the wedding) until we see a tag on social media—and each time we are captivated by the images and can't wait to share them ourselves! Their photographers always seem to capture a unique angle, the crowning moment and the perfect background. It's fun to go through all the images and see how they documented the day."

What Lin and Jirsa Loves About Friar Tux Shop
Working with Friar Tux has always been an incredible experience! They are always up to date on male fashion trends, and they offer top-notch brands and styles. We love working with Friar Tux for our stylized shoots because they are always organized and have our orders ready promptly, making tux rental stress-free for all of us. We would recommend this family owned shop for anyone in search of renting menswear in the Southern California area.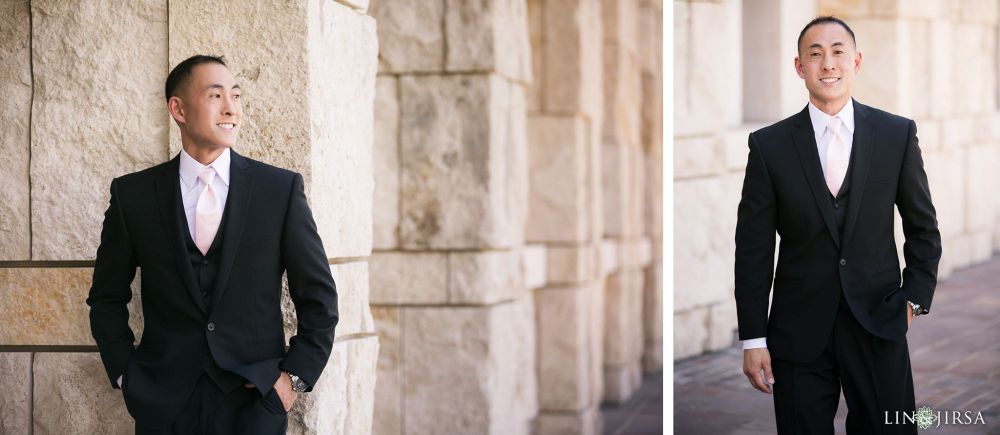 Preferred Vendor Savings from Friar Tux Shop
We've partnered up with Friar Tux Shop to bring our clients special savings on both purchased and rental menswear from Friar Tux. Click here to contact us for a free groom's suit rental, $45 off each group member's rental, and other great preferred vendor discounts from Friar Tux, through Lin and Jirsa Photography!

Friar Tux Wedding & Engagement Sessions

About Lin & Jirsa
Creative. Clean. Different. We are a group of creatives in Orange County with a passion for storytelling. Founded in 2007, our studio has been recognized as the best wedding photographers in Los Angeles and Orange County by various publications, websites, and groups. We'd love to show you our studio in Orange County, California and walk you through our albums, canvases and other print photography products. We can also provide more information on our Wedding Videography and introduce you to our te