The clear blue oceans, crashing waterfalls and lush green islands of Hawaii have made the 50th state a popular destination to visit and to say "I do." You've finalized the venue for your wedding and now you're looking for the best photographers and videographers to capture the memorable moments of your amazing Hawaii wedding.
How do you choose when there are so many options?
Besides being recognized as one of the best studios in the country, Lin & Jirsa Photography understands the importance of documenting every moment of your big day. We don't just take pretty pictures, we use our artistry and creativity to tell stories and to create family heirlooms. We do this with an eye for beauty, creativity, and emotion. Check out our blog featuring our most recent couples!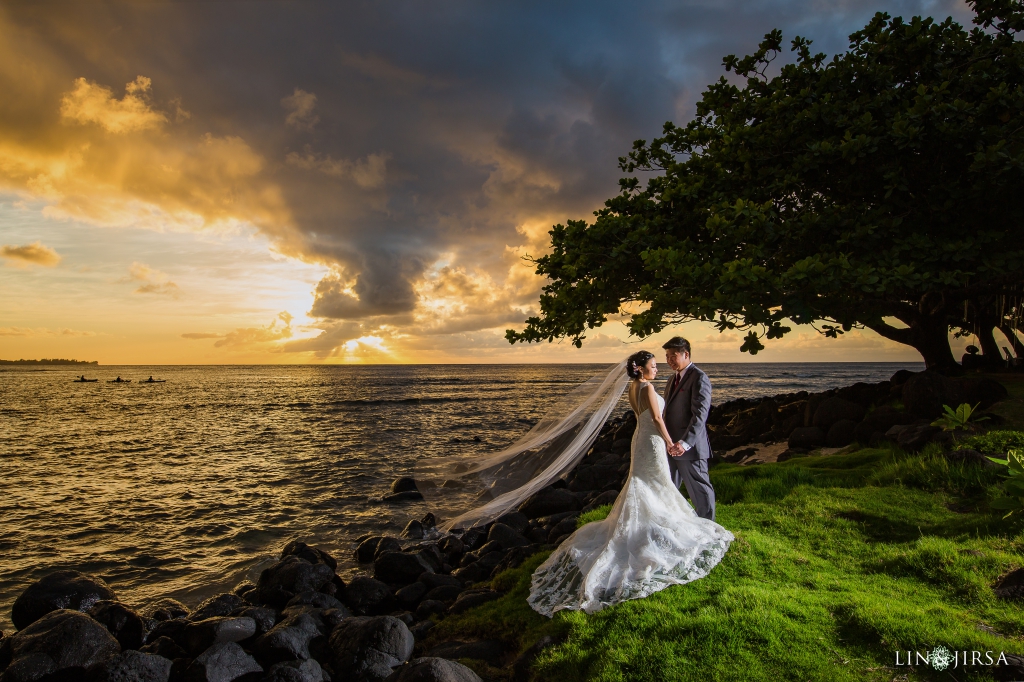 Why Lin & Jirsa Photography is The Perfect Choice
Lin and Jirsa Photography is the premier Wedding Photography and Videography Studio serving Los Angeles, Orange County, and Destination Weddings. Our team is focused on providing you with a smooth experience from beginning to end, with customized packages based on individual interests and desires.
To read more about what our clients are saying about the Lin and Jirsa Wedding Photography Team, please check out our reviews on  Wedding Wire, and Yelp.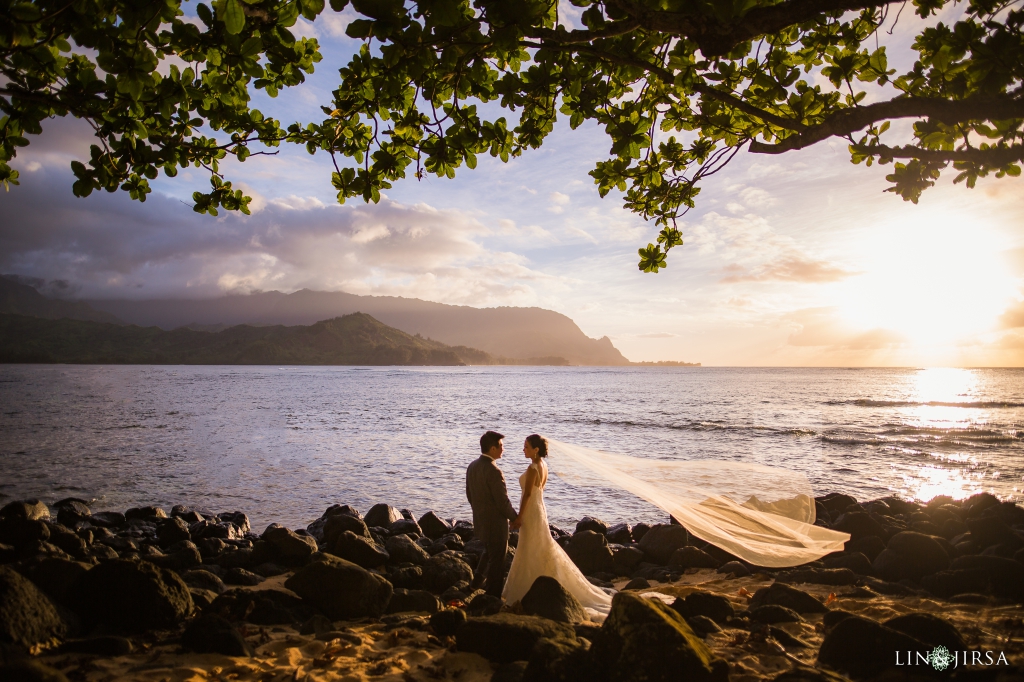 Why Our Style is Perfect for Beach Weddings

During our time with you, we are dedicated to catching the true emotion in these exciting moments in life.  Afterall, we believe that imagery is the art of life.  Lin & Jirsa's style of photography and videography is high definition, vibrant, crisp, and clean. Each image we take has a point to deliver your love story through imagery.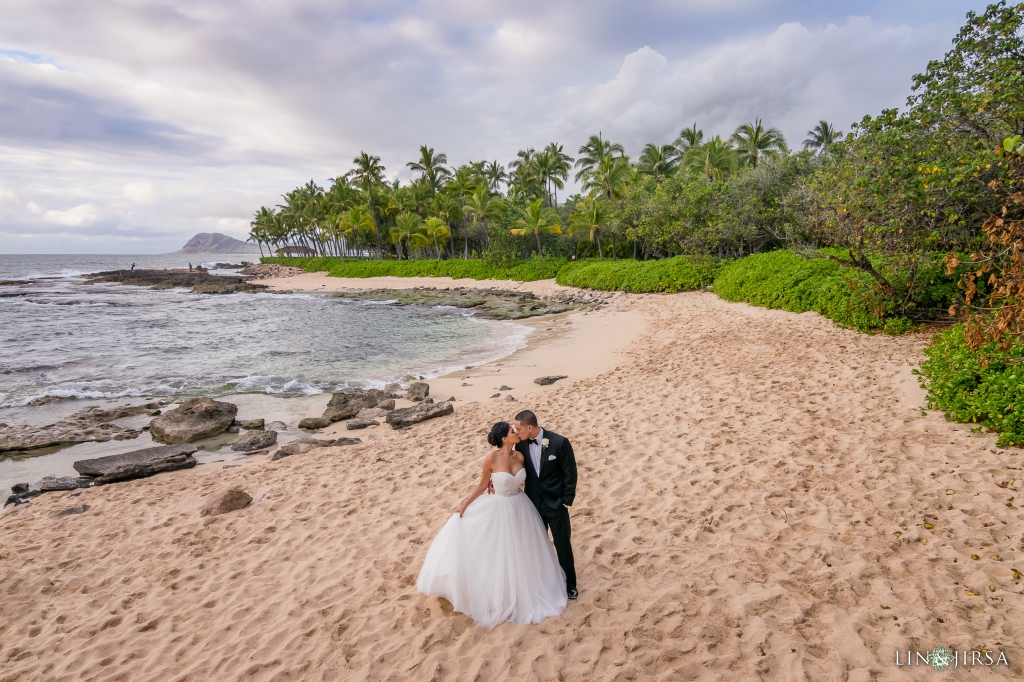 The photo about was taken right outside The JW Marriott Ihilani Resort and Spa in Oahu.
 Hawaii Wedding Photography & Videography
The beaches, volcanoes, and greenery surrounding the Hawaiian islands all make for great photo backdrops. The vibrant, crisp colors of Hawaii will be captured in your wedding photography/videography story. Hawaii is one of our favorite locations to shoot because of the unlimited photo opportunities. The more backdrops we can make use of, the more memories you have to cherish.

Hawaii Wedding Videography
Our photo team has established a signature style with a story telling approach, this is no different for our videography team as well. Capturing your wedding through videography gives you the opportunity to re live your wedding memories in a way photos do not. Click here to experience more of our wedding videography.
Bridal Party Photography in Hawaii
Take advantage of the surrounding beauty with your closest family and friends! How often do you get a chance to be in paradise together? The Hawaiian backdrops are a great place to capture memories with your new spouse and your closest family and friends.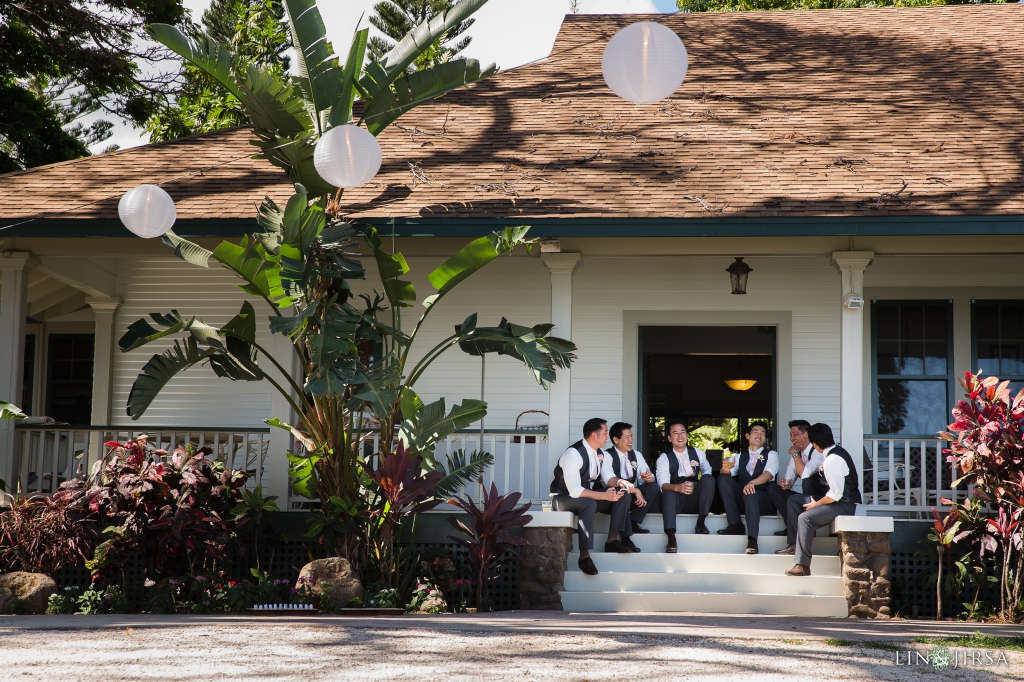 Hawaii Wedding Photographer FAQ's
Will There Be Travel Fees to Photograph Your Hawaii Wedding?
Yes, as with all of our destination packages, we charge flight, hotel and transportation costs to the client.  For more information regarding our destination wedding pricing, click here.
What is the ideal timeline for our Hawaii Wedding?
Destination Wedding timelines aren't very different from local wedding timelines. The main difference is that you should prioritize a sunset photo session time.  Yes, Hawaii is beautiful at all times of the day, but the skies usually light up with color right around sunset, and how can you not get beautiful sunset photos while in Hawaii?
Are There Restrictions On Where You Can Shoot in Hawaii?
State parks will require permits and very few wedding venues in Hawaii only allow specific photographers to shoot at their location.  Our incredible studio management team can contact your wedding venue to clarify any restrictions they may have.
How Many Days Do Your Wedding Photographers and Videographers Need to Be There?
To be safe and account for any delays, we would like to be in at least a full day before your wedding.  Any additional time we spend there for personal reasons will NOT be charged to you.
Can We Schedule Additional Pre or Post Wedding Sessions for Our Hawaii Wedding?
Absolutely! We actually encourage our couples to do so, however, the additional photo shoot will be at an extra cost.
How Do I Know That My Images Will be safe during Your Travels?
We shoot 100% digital, so there is no risk of damage when going through security.  We use cameras that record to multiple memory cards.  After the wedding, we back up the images on our computers and keep one set with us at all times.  When traveling back home, we separate the backup and the primary cards amongst our team to prevent any photo loss through stolen luggage, lost luggage, etc.
Where Can I See More Lin & Jirsa Work?
We make it a priority to keep our website as up to date as possible. For our most recent weddings and engagements check out our blog.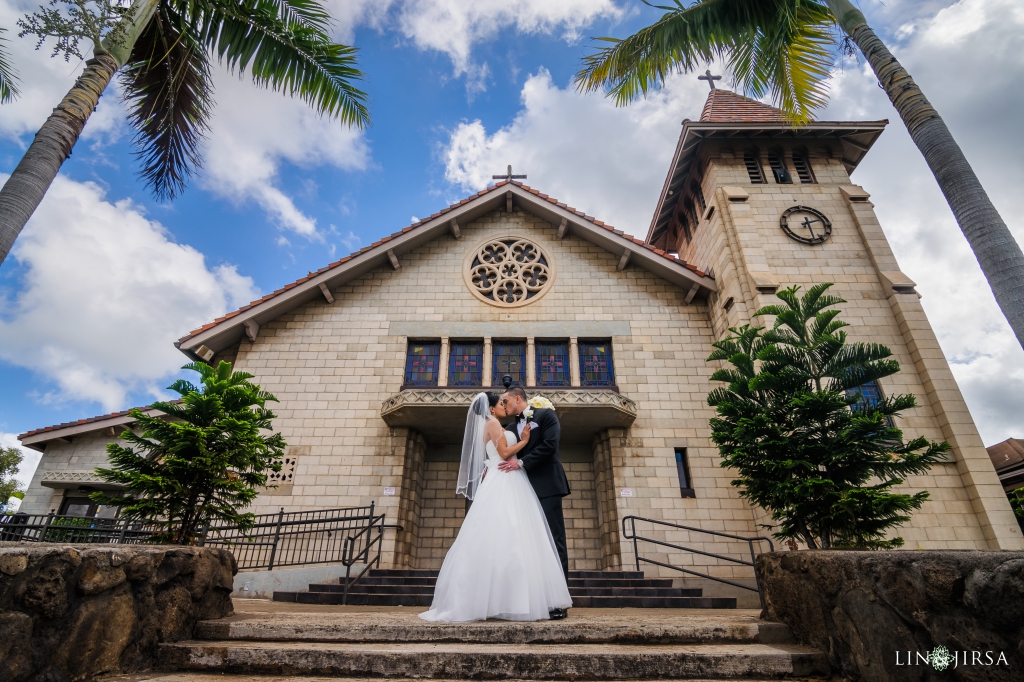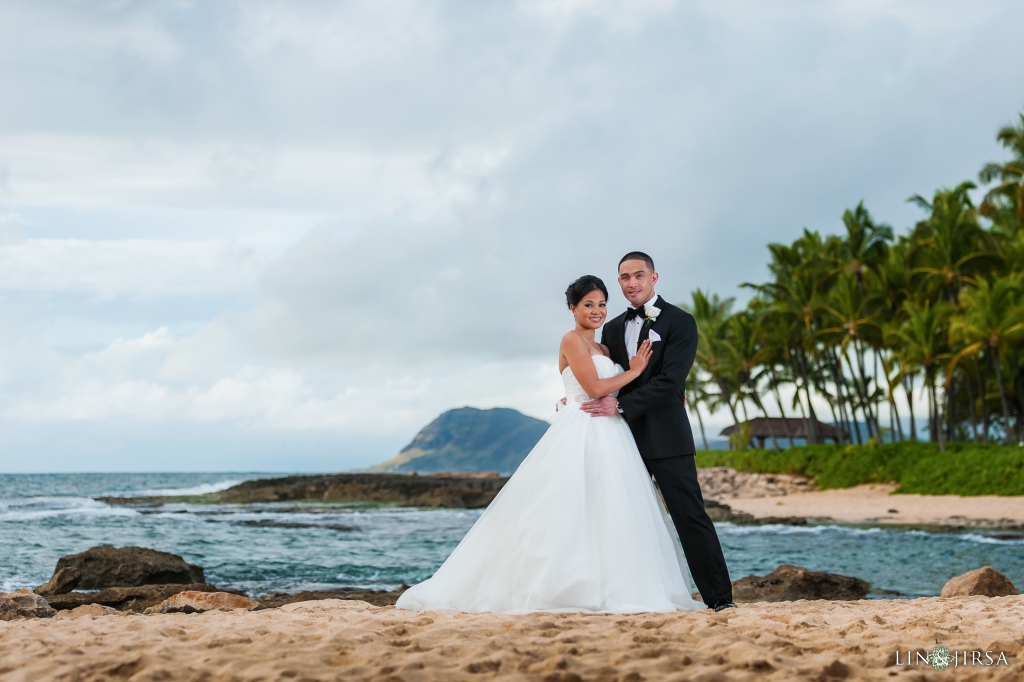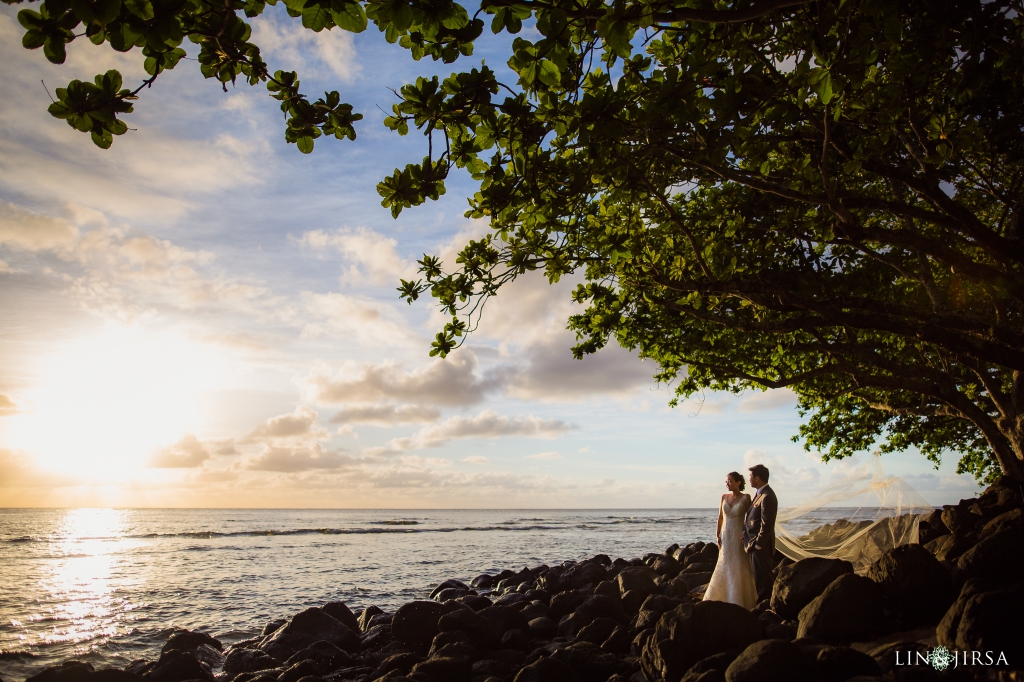 Check Out Some Of Our Hawaii Weddings: