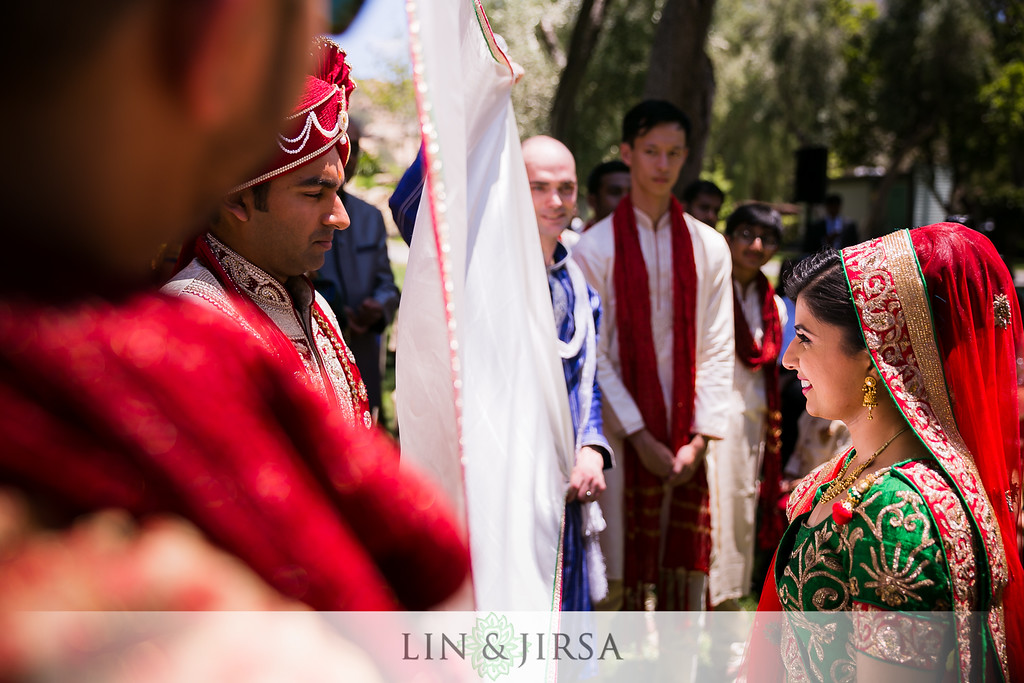 Muhurtham – Auspicious Time of the Day
Once the couple announces their engagement, the Priest, along with the couple's parents, come together to discuss the Muhurtham. Based on the couple's horoscopes, the Priest determines the most auspicious day to conduct the marriage and time to start ceremony. The calculation is derived from Hindu Vedic Astrology and is of utmost importance in order to avoid the presence of evil eye at the wedding. Due to modern day culture, some couples opt to choose their own wedding date however maintain the tradition of calculating a Muhurtham time to begin the rituals.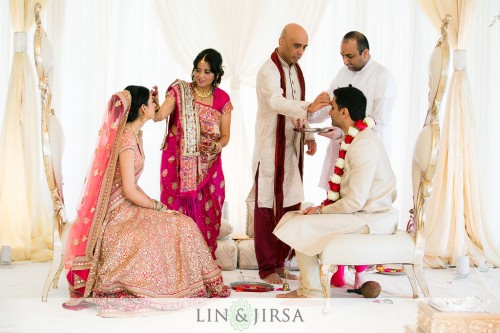 Significance of Muhurtham
The Muhurtham time that the Priest determines thereby dictates the start of the Hindu marriage ceremony. The Bride has made her way to the Mandap and is shielded by a Terasalla, a curtiain that prevents the Groom from seeing his Bride prior to the Muhurtham time. A paste mixture of brown sugar, cumin, and turmeric powder is created for the couple to be smeared on each other's foreheads. The combination of ingredients signifies the strength of the union shared through sweet and bitter times. The screen between the couple is then removed, signifying that the two separate individuals are now united in marriage. When the Muhurtham time arrives, the curtain drops, revealing the Bride and Groom to each other and thus allowing for the Hindu wedding rituals to begin.
More Images of the Muhurtham