Our Lin and Jirsa style of  boudoir photography greatly differs from our typical approach to portraiture. We shift from our usual vibrant aesthetic to a softer, more natural imagery. Through implied nudes, we help you create beautiful and tasteful boudoir images for you to share with the one you love.
Boudoir Photography FAQs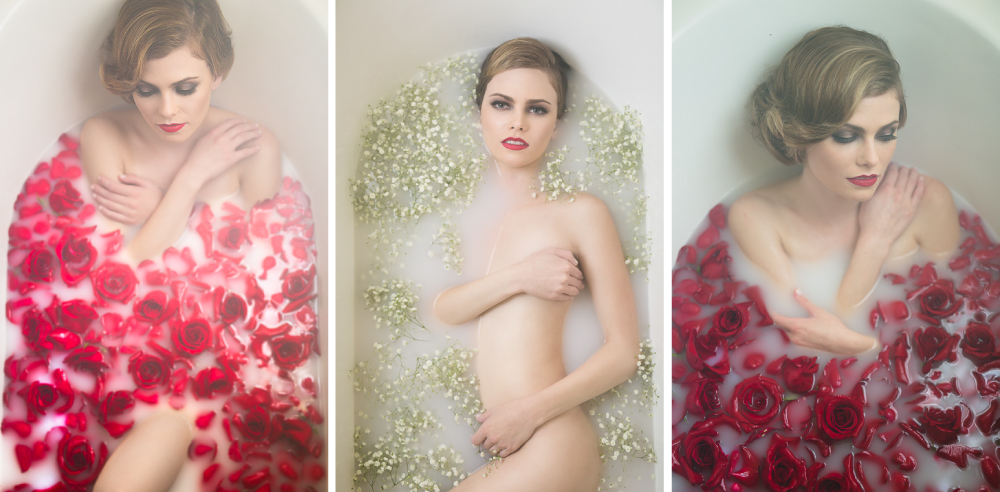 Why book a boudoir photography session?
Boudoir photography sessions make great groom's or anniversary gifts. We do offer album options when booking your boudoir session so you can find the best way to display your beautiful images for your special someone.
Where do I take my boudoir photo session?
We typically shoot our boudoir sessions in hotel rooms or at your home. Our sessions are always closed sets to ensure your privacy and we do have female photographers available if that also helps in keeping you relaxed and comfortable.
What kind of clothes should I bring to my boudoir photo session?
In terms of clothing, we recommend you bring 2-3 matching outfits. These outfits can be either matching bra and underwear sets, lingerie, or nighties. We also suggest you bring a pair of heels, either in a neutral color or something with a little sparkle in them. Heels are always a great item to have as they elongate your legs and helps bring out your curves and achieve a more sensual appearance.
Can I bring props to my boudoir session?
Of course! We encourage that you bring some props along to your session as it is always a great way to help personalize your images and bring another level of intimacy to your photos. If you're preparing this boudoir session as a groom's gift, a great idea would be to bring your veil as a prop or if you don't have your veil yet, we do have one available. Some other props you could bring to your boudoir session are flowers or rose petals, champagne, even an oversize t-shirt of your significant other's  or their favorite sports team jersey.
Will any retouching be included to remove stretch marks, cellulite, etc.?
Retouching of any kind is upon request and will be subject to an additional charge.