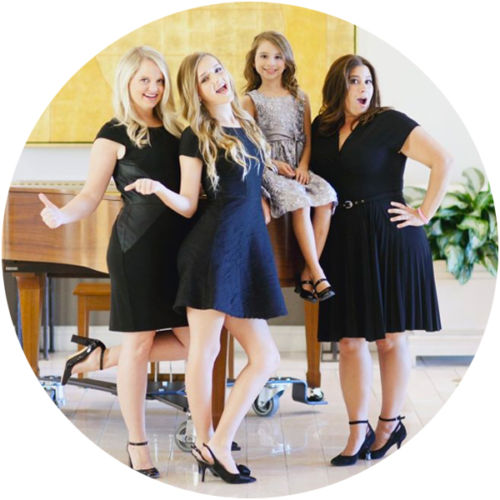 Q&A with Wendy from Chic Productions Weddings & Events
"We believe weddings & events should be timeless and meaningful experiences that reach beyond the latest trends. We are a legacy company of Mothers and Daughters with a proven track record that spans for more than a decade. We are built to last. When you partner with us for your wedding or event, not only do you get masterful planners with hundreds of delighted clients, you can tap into our knowledge, creativity and vast network of creative partners to produce the experience of a lifetime."
What is your company mission?
"We are constantly creating happiness with our couples for their families and guests. For us experience design is just as important as visual design, after all, people remember how they feel above all else."
Describe your ideal client
"Our ideal clients can be found improving the world either through saving lives, contributing to the freedoms of our society, or running high impact businesses. They partner perfectly with us because we believe in leaving the world better than we found it too."
How do you strive to be different from others in your space?
"We are a legacy company of mothers and daughters that bring our award winning imaginations, skills and high performing leadership skills to every wedding and event."
Additional Information:
"We have embraced our passion for creating happiness with our clients and are soon to launch Creating Happiness to the world. This will help both individuals and businesses enjoy life to its fullest."
Why Lin & Jirsa Loves Chic Productions Weddings & Events
We love the family unit of Chic Productions. They truly make the couple, their families, and the rest of the creative team feel like they a part of the Chic Production family. We know first-hand weddings can be chaotic and stressful, to say the least, but the ladies of Chic Productions work with such confidence and really know how to take control without the client noticing a thing! We always look forward to working with this fabulous group of ladies and look forward to working alongside their team for many years to come.
Why Chic Productions Loves LJP
"We all trust Lin and Jirsa. This is the highest honor in running high performing wedding teams as the photo and video teams can make or break your day. We also know that any wedding covered by their team will have galleries of gorgeous images and stunning wedding films that capture the all of the magic moments…even the secret ones you don't think they catch! (And yes, we gush just like our clients do at the artwork hanging in their office gallery.)"
Sample Images from Chic Productions Weddings





See more Weddings by Chic Productions Weddings & Events