Kanya Aagaman | Indian Wedding Ceremony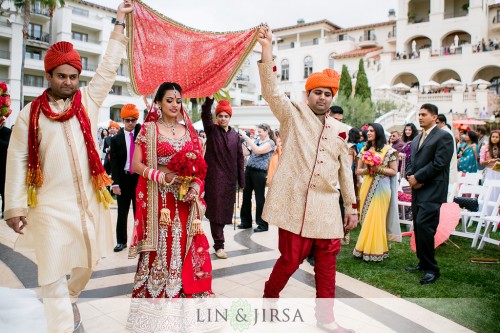 Kanya Aagaman – The Arrival of the Bride
This ceremony is the Bride's first appearance at the wedding. Although some Brides choose to meet the Groom before entering the wedding venue or following the Baraat, Kanya Aagaman is the Bride's arrival to the Mandap to start the wedding rituals. The bride and the groom are separated by a white cloth and not allowed to see one another just yet.
Kanya Aagaman literally translates to 'the arrival of the bride'. She is escorted to the Mandap by her maternal uncle and aunt, signifying the acceptance of the union from the maternal side of the Bride's family. Depending on which part of India the family is from, the Bride's sisters, friends, and cousins join the procession to the mandap.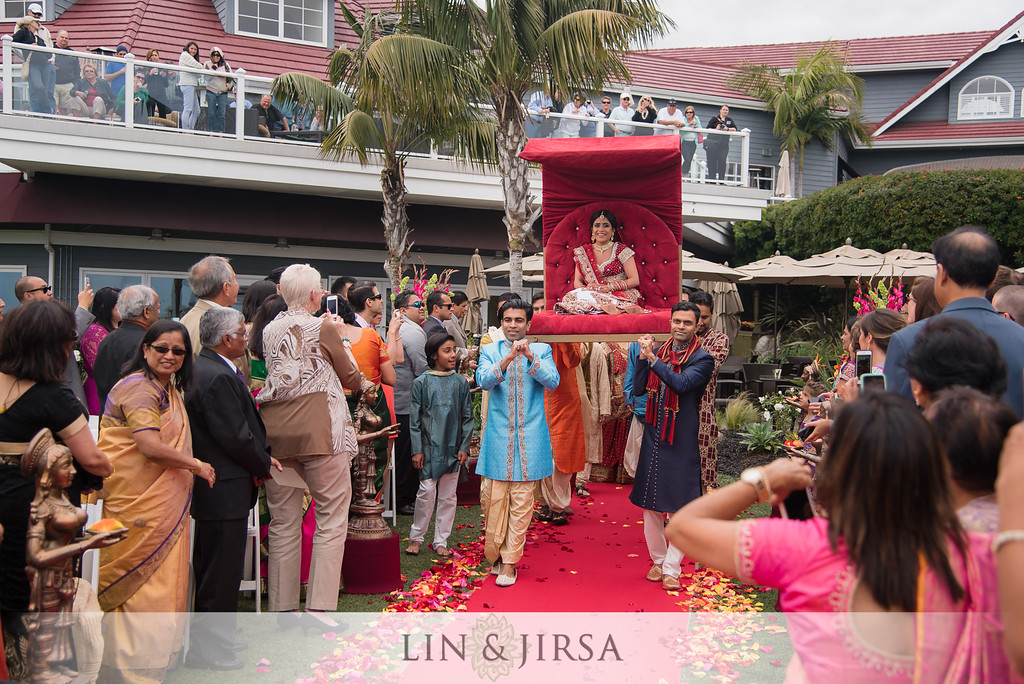 Indian Bridal Entrances
Rather than a traditional 'walk down the aisle', Hindu Brides are ushered down the aisle on a small carriage, Doli. The male relatives on the Bride's side usually carry Doli down the aisle. After she makes her way to the Mandap, the ritual of Varmala begins.
More Images of Indian Bridal Entrances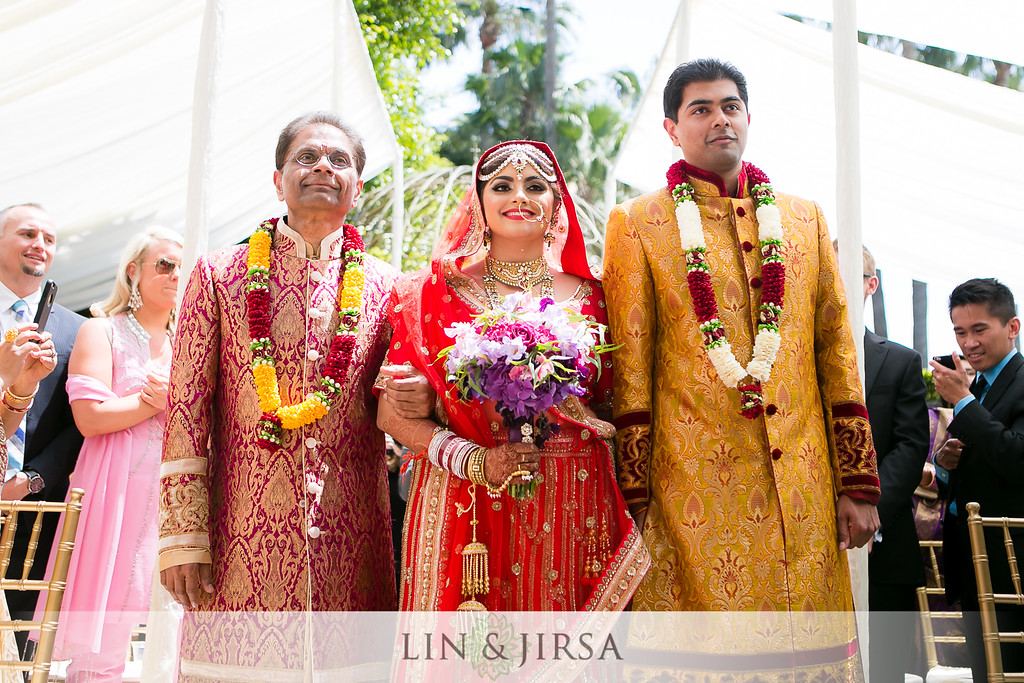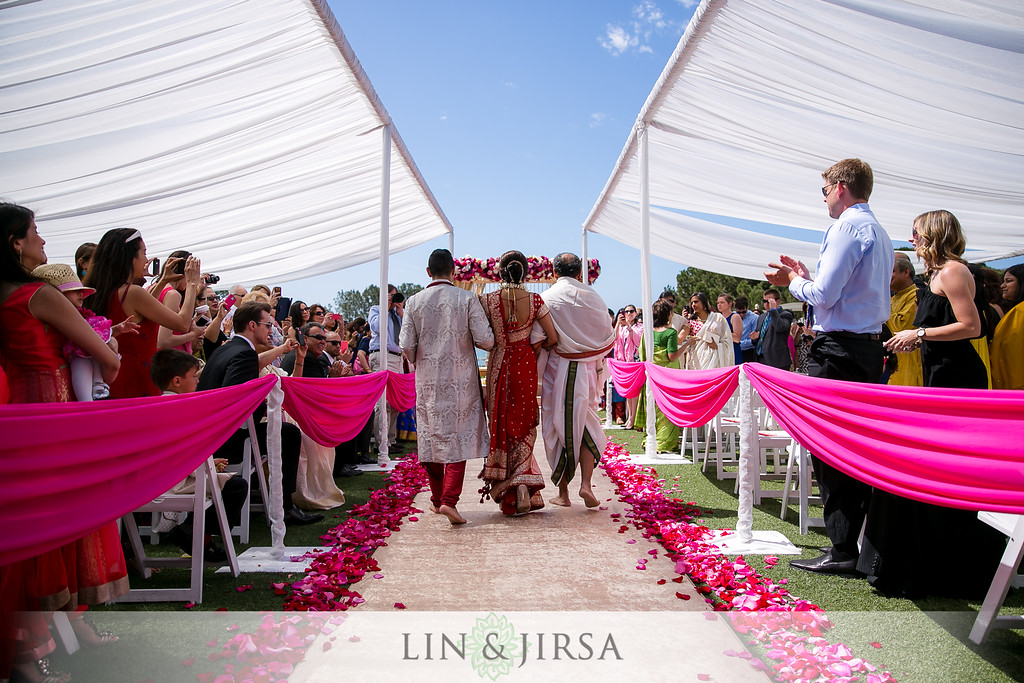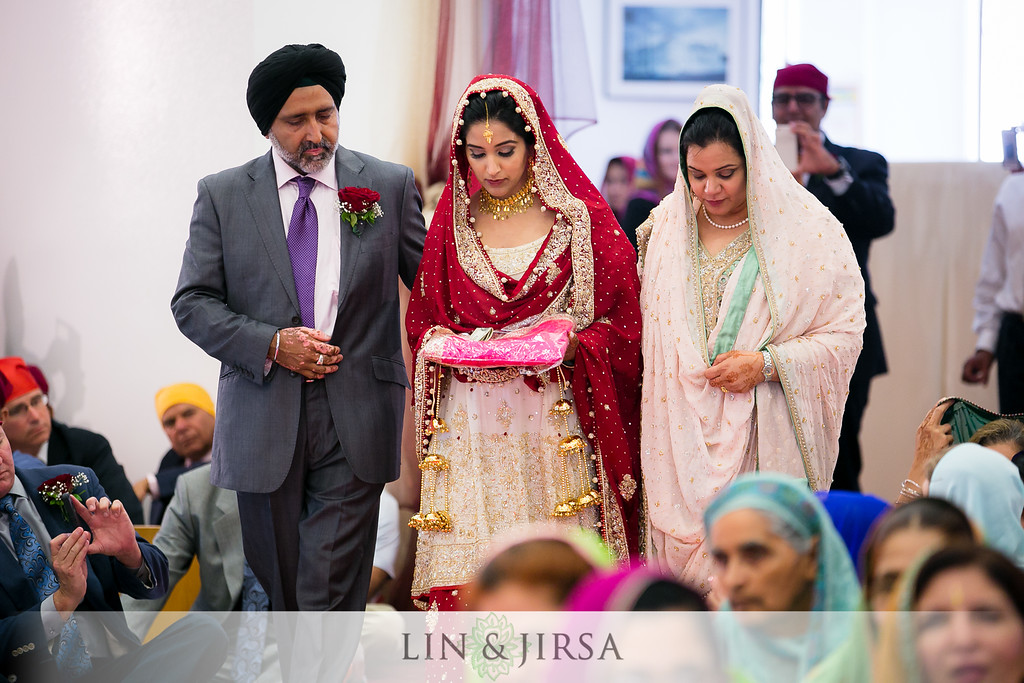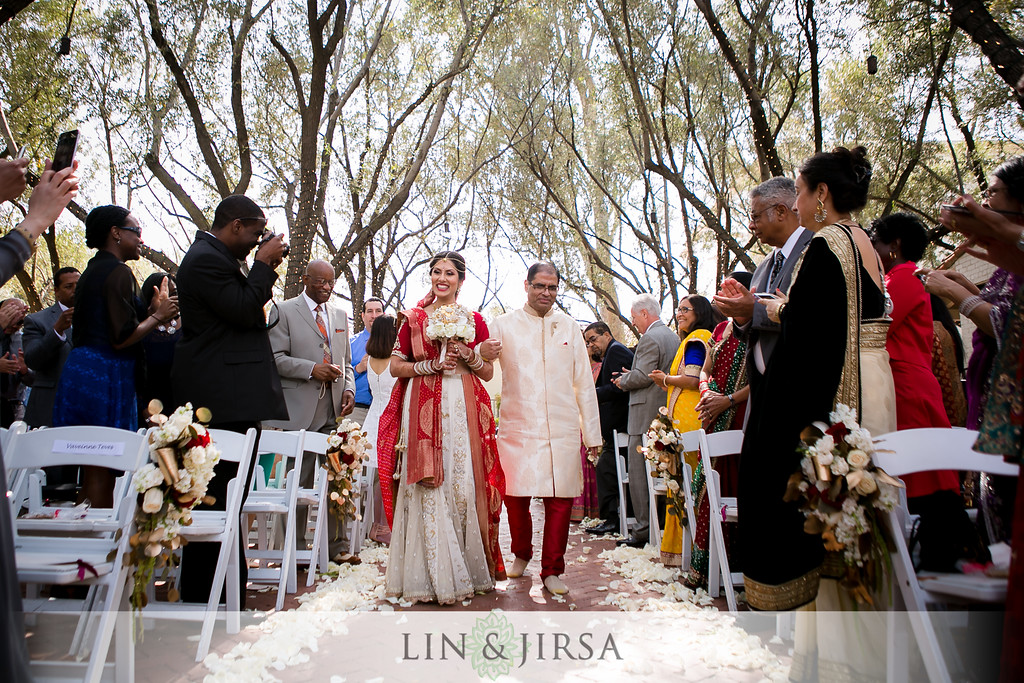 More from our Pinterest