In Hindi, Mandap translates to a covered structure with pillars. In essence, the Mandap serves as the altar for Indian weddings, specifically for Hindu and Jain ceremonies. Adorned with floral decorations and bells, this wooden structure serves as the stage for which guests and family witness the couple wed. The Mandap consists of four pillars, symbolizing the four parents who worked hard to raise their children.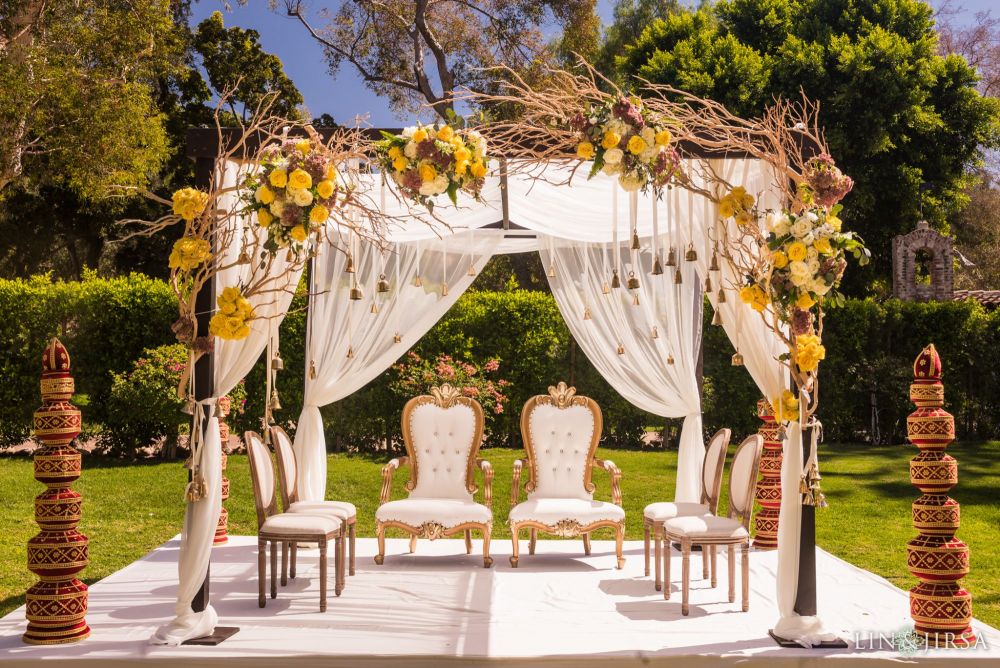 Mandap Ceremony
After the Varmala, the couple takes their seats to commence the wedding ceremony. The couple is given royal chairs to sit on during the ceremony, while the parents sit beside them watching each ritual take place. The sacred fire is centered between the couple and is used during the ceremony by the Priest while reciting hymns form Vedas.

Mandap Decorations
Flowers embellish the pillars and stage as it is the eye-catching centerpiece of the wedding venue. The Mandap is usually on a raised platform allowing for guests to clearly see the wedding ceremony from their seats. The stage is decorated with garlands of mango and banana leaves, pots of water, God statues, variety of flowers. Religious offerings are placed near the sacred fire for the Priest and couple to offer throughout the ceremony.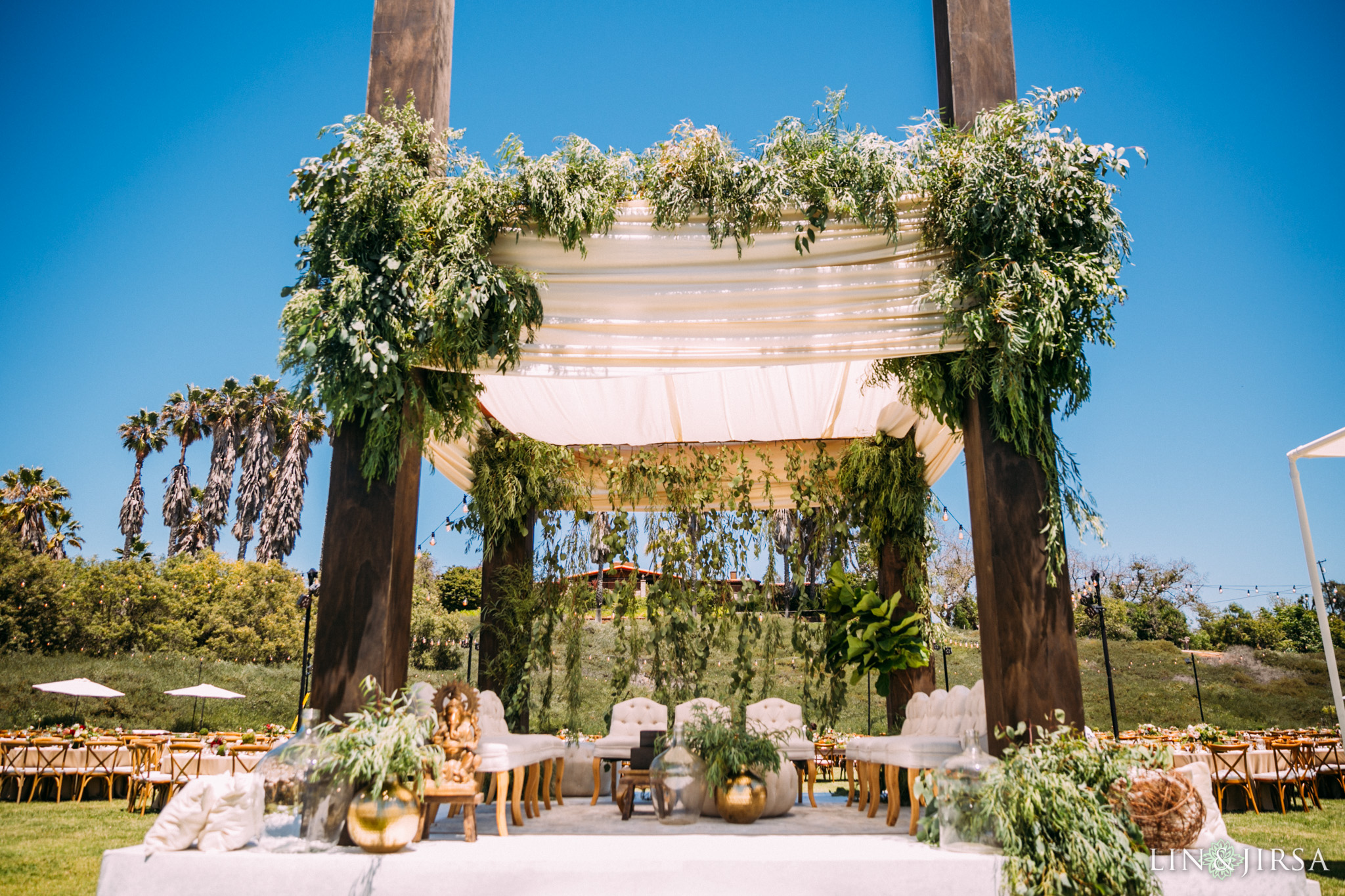 Modern Mandaps
Mandaps nowadays can be rented from various vendors or constructed specifically for weddings. Chandeliers, fabric, lights, and various foundational materials are used to create intricate and stunning Mandaps.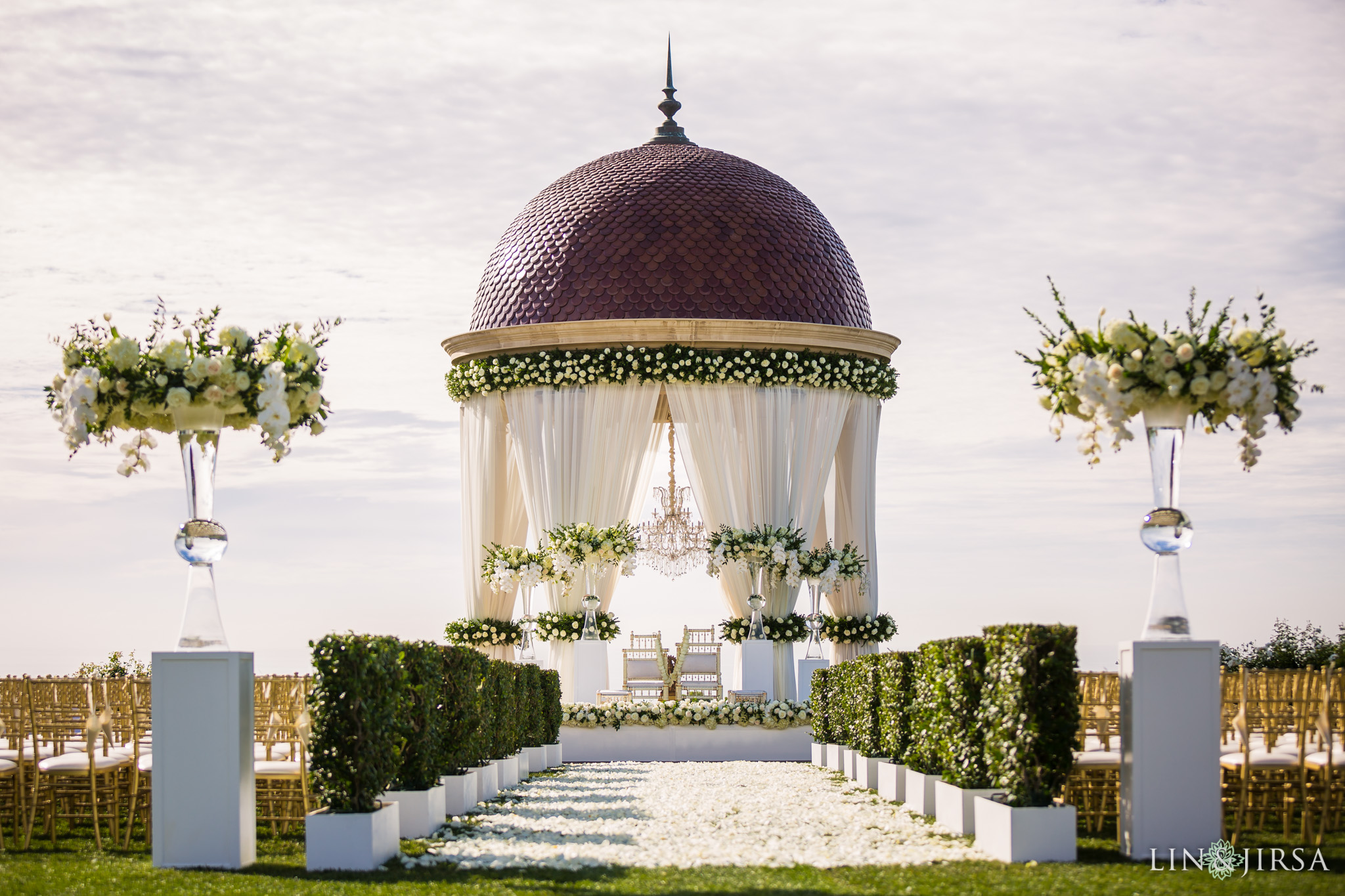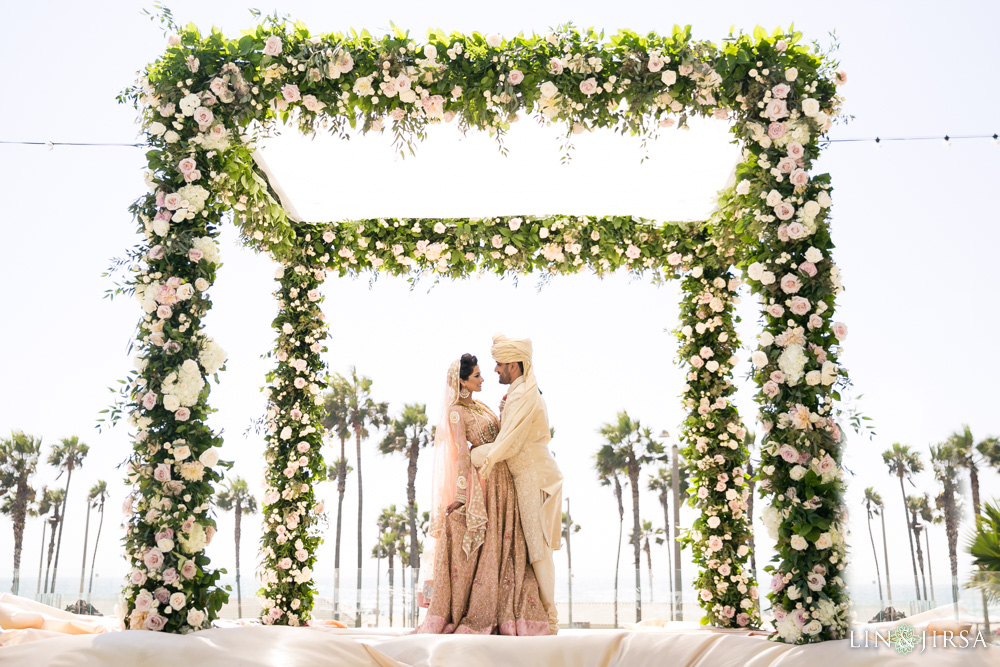 More from our Pinterest
About Lin & Jirsa
Creative. Clean. Different. We are a group of creatives in Orange County with a passion for storytelling. Founded in 2007, our studio has been recognized as the best wedding photographers in Los Angeles and Orange County by various publications, websites, and groups. We'd love to show you our studio in Orange County, California and walk you through our albums, canvases and other print photography products. We can also provide more information on our Wedding Videography and introduce you to our team!