About Lake Oak Meadows Temecula
"Veiled in the beauty of Temecula Wine Country is a hidden paradise. From the moment you arrive a feeling of awe will overwhelm your senses. Oak Meadows is where all of your wedding day dreams come true. This exclusive wedding and winery estate encompasses acres of lush trees, heirloom roses, secret gardens and bronze statues, waterfalls, fountains, shady knolls, a picturesque lake and views that go on forever.
Imagine an exquisite horse and carriage escorting the beautiful princess bride around the lake along the gently curving path, joining her guests and her prince charming. The wedding takes place on the lake's scenic grassy peninsula surrounded by romantic illuminating reflections of the fountains of fire and water. Come see the magic that's in store for your wedding event."
Wedding Preparation at Lake Oak Meadows
Lake Oak Meadows has great suites for the bride and groom on location. The bride gets access to two bridal suites, one with vanity chairs for hair and makeup application. The groom and his buddies get to enjoy a game of pool while they wait for the festivities to begin.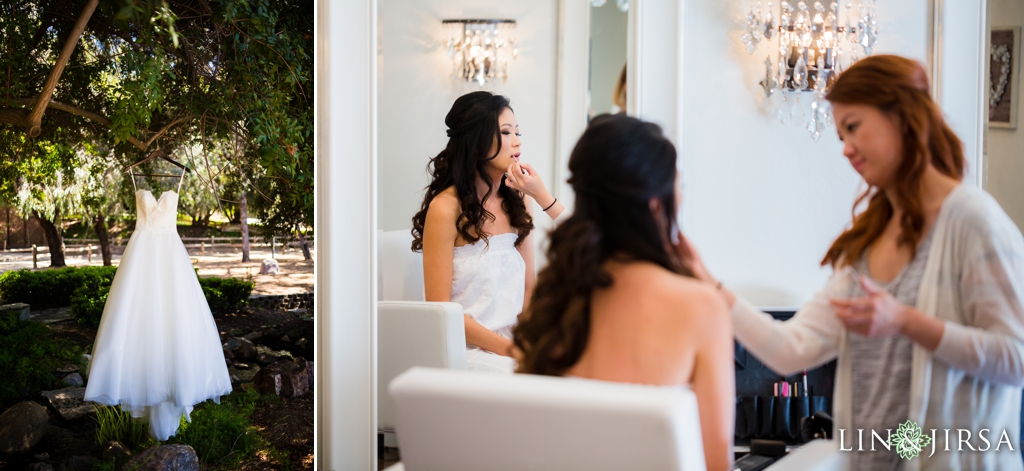 First Look Photos at Lake Oak Meadows
They used to say it was bad luck to see your bride before walking down the aisle, but that myth has vanished.  We encourage our couples to do a first look session, it really lets us catch that emotion of seeing one another. It also gives the couple the opportunity to explore their beautiful venue and take pictures alone. Lake Oak Meadows has the perfect bridge to capture this moment!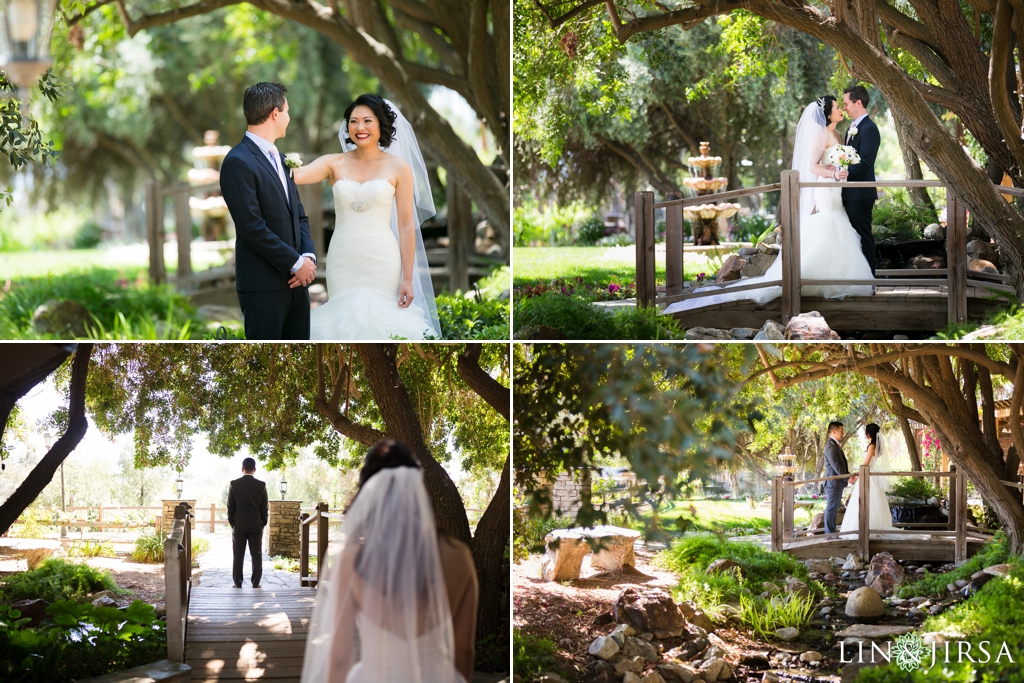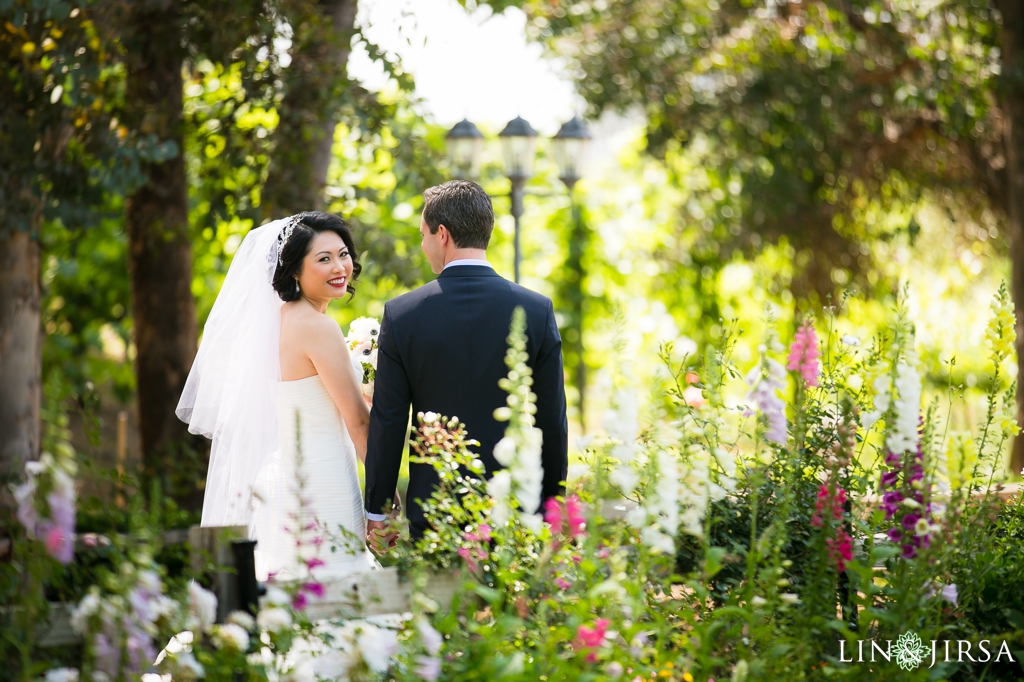 Ceremony Site at Lake Oak Meadows
The ceremonies at Lake Oak Medows take place on an open lawn with a stone tile aisle to walk down. If you're really looking to make a grand entrance, there is a horse and carriage available at Lake Oak Meadows.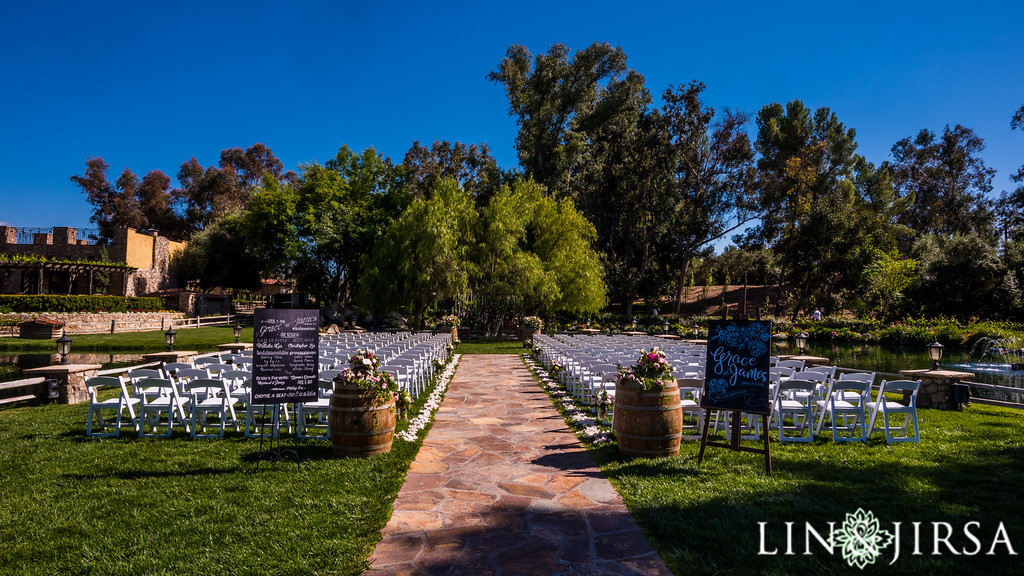 Reception Site at Lake Oak Meadows
Lake Oak Medows offers an outside reception area covered with greenery and a stone walkway. For evening events you have lakeside fire rings and fire pits available as well. The string lighting adds the perfect touch once the sun has set.
Group Photos at Lake Oak Meadows
The walkways, stone fireplace and greenery around Lake Oak Meadows are a perfect place to get pictures with each other and your bridal party.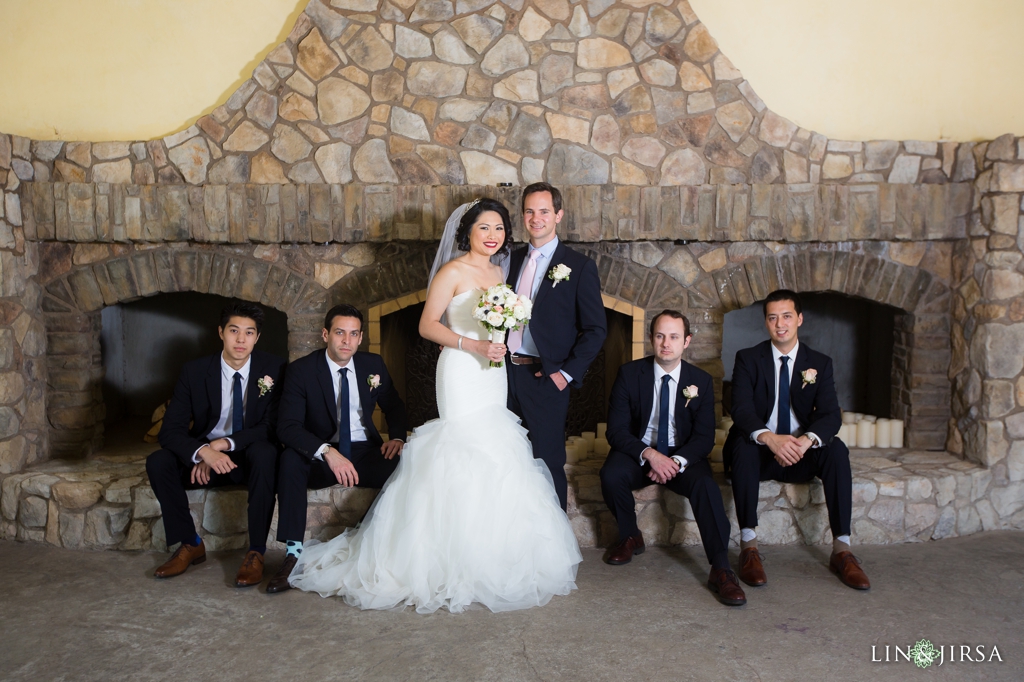 Night Time Photos at Lake Oak Meadows
The lush backdrops during sunset and twinkling lights at night make for a great couple session.

Lake Oak Meadows FAQs
What is the address?
36101 Glen Oaks Road Temecula, California 92592
What is the Capacity?
Ceremony – 450, Reception Seated 450
What's included in their packages?
All packages include the venue rental, food, bridal & groom suites, day-of coordinator, complimentary parking, and many more amenities. The guest minimum varies from 50 to 125 depending on the day of the week and time of year.
What are their services and amenities?
Catering: in-house, Tables & Chairs: provided, Linens, Silver, etc.: provided, Restrooms: wheelchair accessibleDance Floor: provided, Bride's & Groom's Dressing Areas: yes, Accommodations: honeymoon suite, Outdoor Night Lighting: provided, and more