San Francisco Wedding Photographer
You're planning the perfect wedding, putting thought and effort into every little detail.  Afterall, it's the biggest day of your life and the biggest party you'll ever throw.  But years from the wedding, the flowers will be dried up, the taste of the food forgotten and the dress hung up in a closet.  All that remains are the moments, emotions and memories captured by your creative team.
This is why you should hire Lin and Jirsa Photography for your San Francisco Bay Area Wedding.  Besides being recognized as one of the best studios in the country, we understand the importance of documenting every emotion and every moment.  We create family heirlooms with an eye for beauty, creativity, and emotion. Check out our blog featuring our most recent couples!
Engagement Photography In The San Francisco Bay Area
If you book an engagement session in your wedding photography package, we have a couple of options.  The first option is to have us fly up to you.  We can plan out a 3 to 4 hour engagement session in the Bay Area, exploring beautiful locations like the Palace of Fine Arts, Downtown, Baker Beach, The Legion of Honor and much more.  While additional travel fees will apply, this option will be well worth the imagery we create from the session. 

The Sutro Baths and Baker Beach are just a couple of our favorite shooting locations in the SF Bay Area. The Golden Gate Bridge, crashing waves, and abandoned pools truly add character to your Bay Area engagement photography session.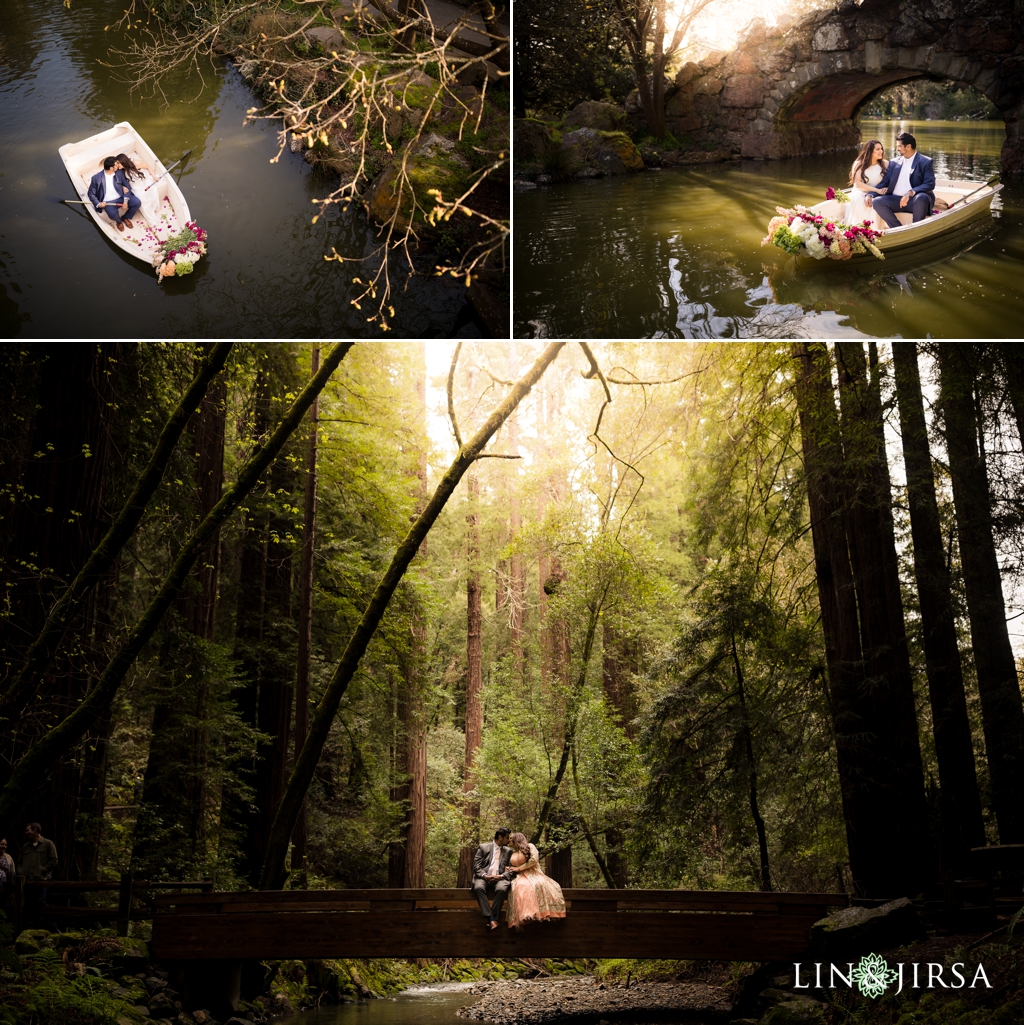 Muir Woods National Monument is just north of San Francisco and a location for endless photo opportunities, from the lakes and trails to the nearby beach.  The lighting shining down into this dense forest has made for some unique engagement sessions.
Engagement Photography In The SoCal Area
The second option is for you to take a mini-vacation and visit one of our beautiful SoCal locations. With inexpensive flights from NorCal to SoCal, this is perfect if you're looking to shoot at the incredible beaches in our area or a jaw-dropping skylines of Downtown LA.

Laguna Beach is just a glimpse of the beauty SoCal has to offer. Victoria Beach has become the most popular photo shoot location among our clients, and it is obvious why.  The infamous Pirate Tower and tide pools during sunset make for the perfect romantic photos. Nearby in Downtown Laguna Beach are many unique shops and cozy locations for more casual lifestyle shoots.

Thinking about a SoCal engagement shoot, but not so much an ocean side session? The Griffith Observatory is in the heart of Los Angeles, overlooking the twinkling city skyline, perfect for both daytime and night-time photos.
Check Out Some Of Our Favorite SoCal Engagement Sessions
Santa Monica Pier Featuring Ashika & Ankit
Wedding Photography In The San Francisco Bay Area
San Francisco is a city with a lot of character, history, and even more photo opportunities. It is important to capture not only the beauty of your wedding venue but all of surrounding beauty as well. This city offers beautiful views, whether you're roaming the city by foot or looking out a hotel window.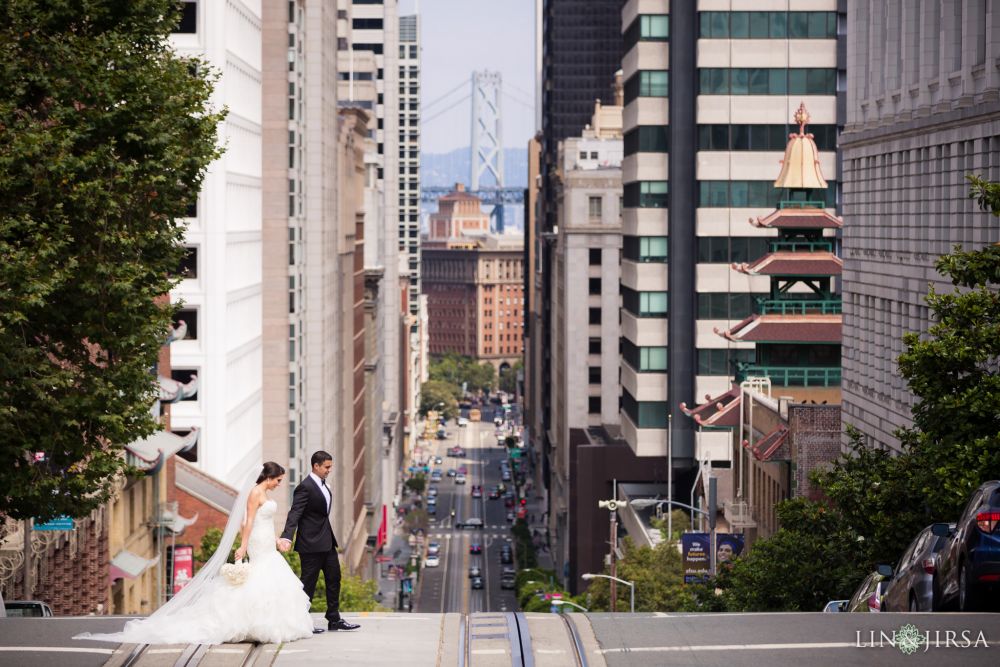 Lin and Jirsa Photography Style
Our style of photography is high definition, vibrant, crisp, and clean. The Lin and Jirsa team is critically acclaimed for developing a unique style of photography. We pride ourselves on the ability to catch the true emotion of our clients during their exciting moments in life. Each image we take serves a purpose and has a point. When looking back at your engagement or wedding day photos, you'll begin to relive those emotions again.
San Francisco Indian Wedding Photography
We have experience photographing all types of Indian weddings, from Hindu Weddings to Sikh Weddings and others. Being specialists in Indian Weddings, we promise to capture every special moment. We have created special packaging for Indian Weddings that will include Mehndi parties, Sangeet, and Wedding day festivities. For more information, please contact us.


Check out our sample Indian Wedding Timeline for your big day.
Will There Be Travel Fees to the SF Bay Area?
Yes, as with all of our destination packages, we charge flight, hotel and transportation costs to the client.  However, with the many inexpensive flights from NorCal and SoCal combined with the higher average wedding photography costs of NorCal, your combined costs can still be comparable to Bay Area photographers of similar quality, style, and experience.
Some Of Our Favorite Couples In The Bay Area
We've had the honor of documenting many beautiful couples in NorCal. We've shot at multiple locations including Palace of Fine Arts, Baker Beach, and Downtown just to name a few. Check out the love bewteen these awesome couples.
We'd love to set up an appointment for you to come by and see our albums, meet the team, and find out more about our other services, including wedding videography and photobooth!