Gainey Vineyard is surrounded by 100 acres of towering trees, rolling hills, and grapevines, making it a superb place to celebrate your wedding, vow renewal, or any other event. The many venues which are a part of the estate offer amazing chances for the wedding ceremony, cocktail hour, portrait session, and wedding reception. The outside spaces are stunningly beautiful; the Vineyard View Yard features sweeping views of the majestic San Rafael mountain range. In addition, you'll find that the Terrace is surrounded a romantic garden flanked by Sauvignon Blanc vines and live pine trees. IN the Circular Courtyard your guests will enjoy an expansive, grassy backyard sycamore-shaded circle, along with the historic Barn that is ideal for a rustic or barnyard wedding. Whatever you decide, your wedding is guaranteed to be scenic at Gainey Vineyards: the ideal setting for the occasion.
Your creative opportunties are endless at the Gainey Vineyard. Enjoy some of our favorite images from the wedding venue below: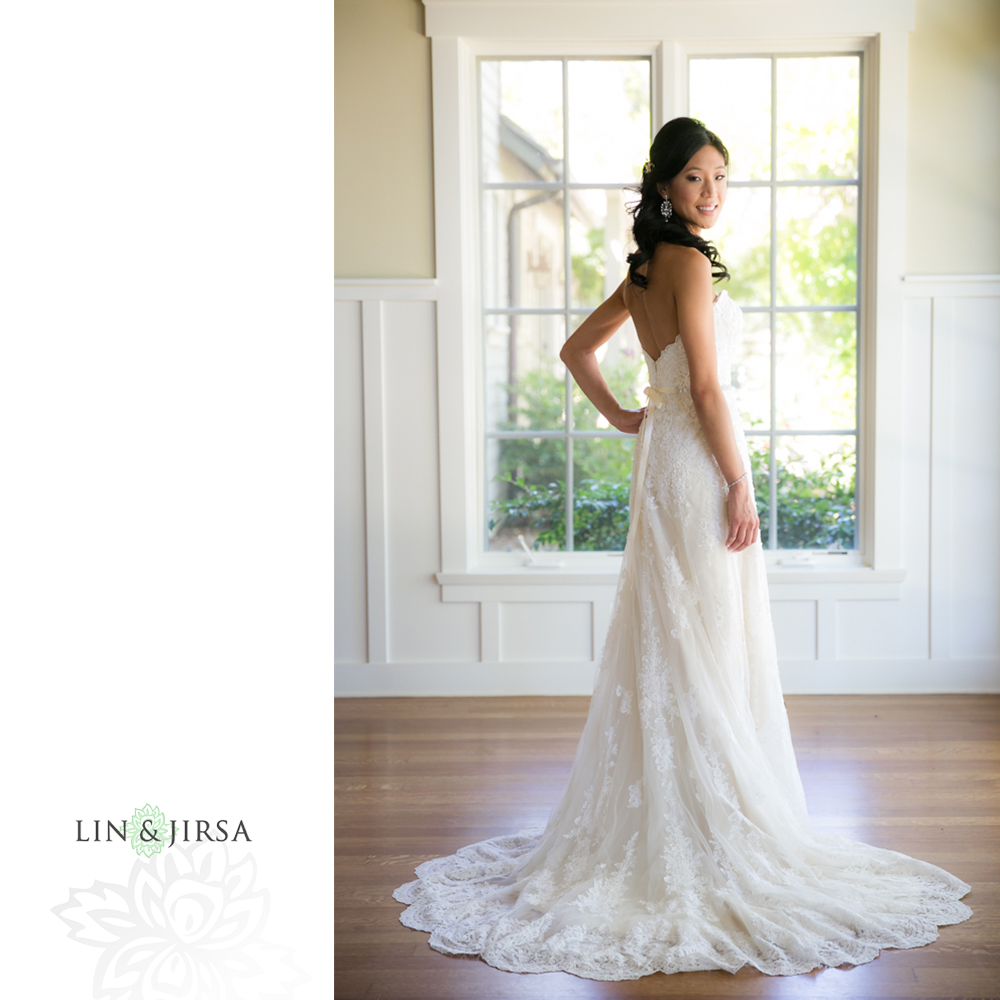 The bride and groom suites are well lit, comfortable areas for you to enjoy time with your friends and family before the wedding starts!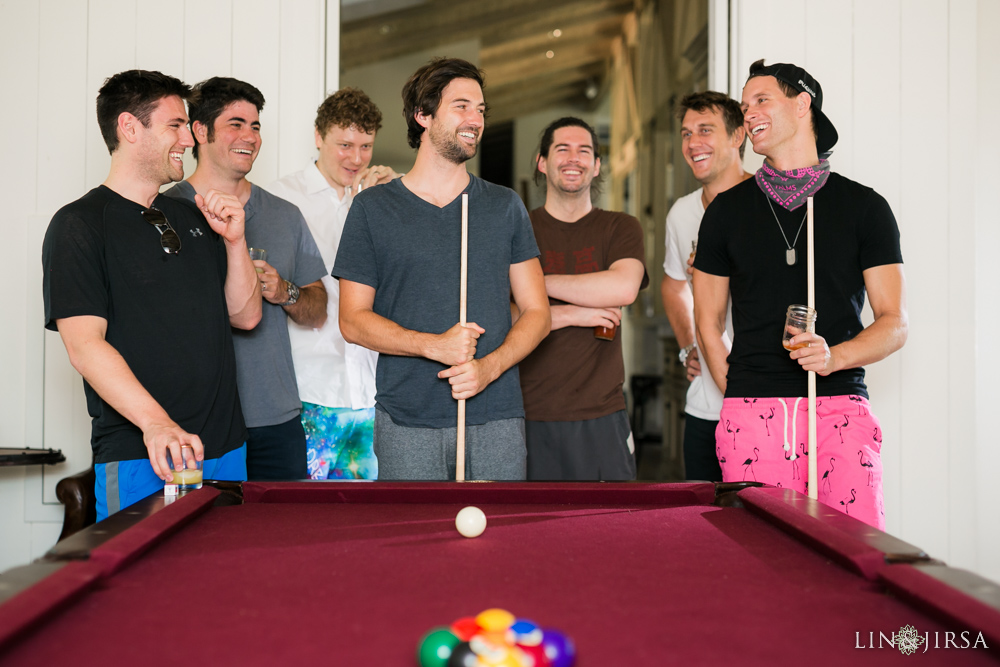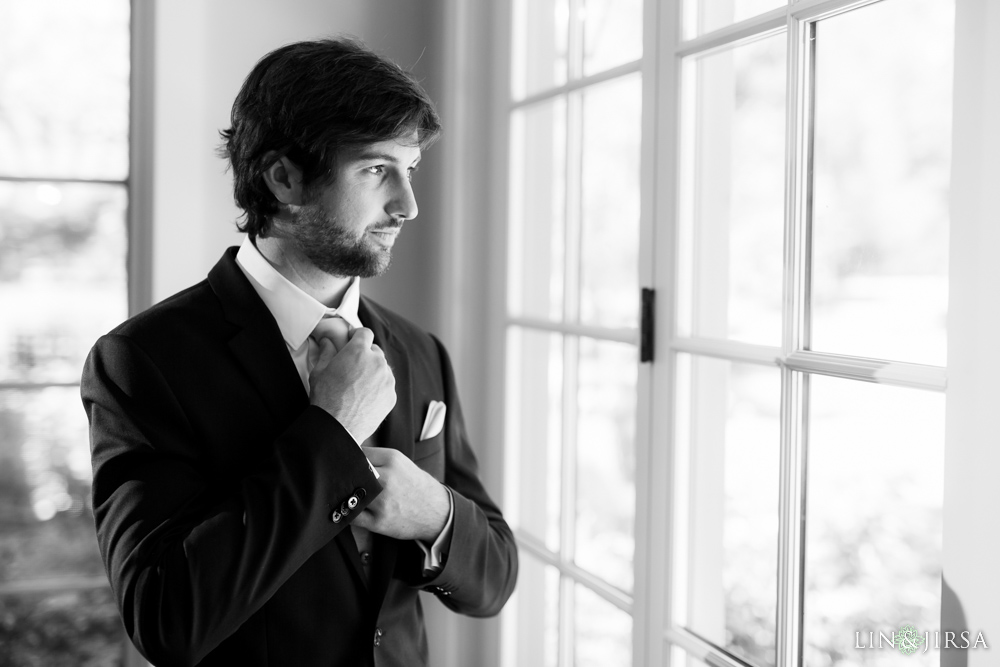 Here's an example of a barrel room couples photo at Gainey Vineyard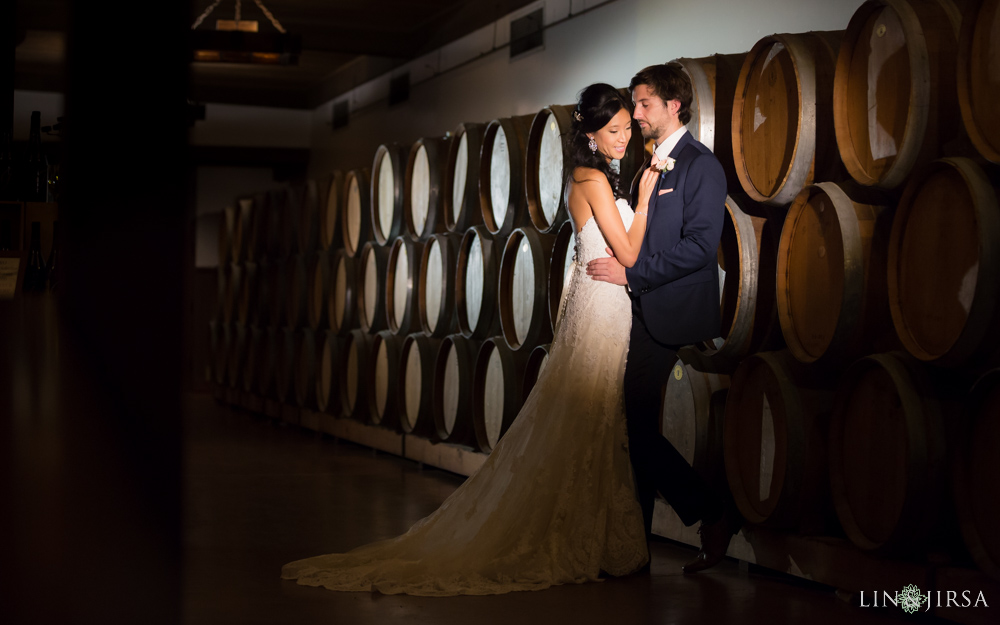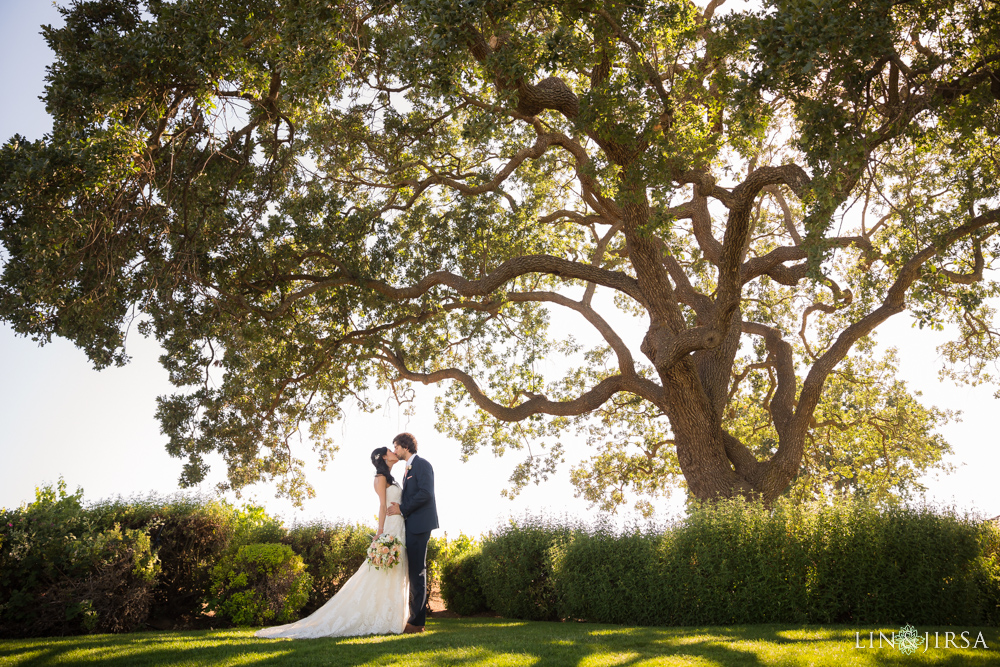 Wedding party photos can be done indoor or outdoor at the Gainey Vineyard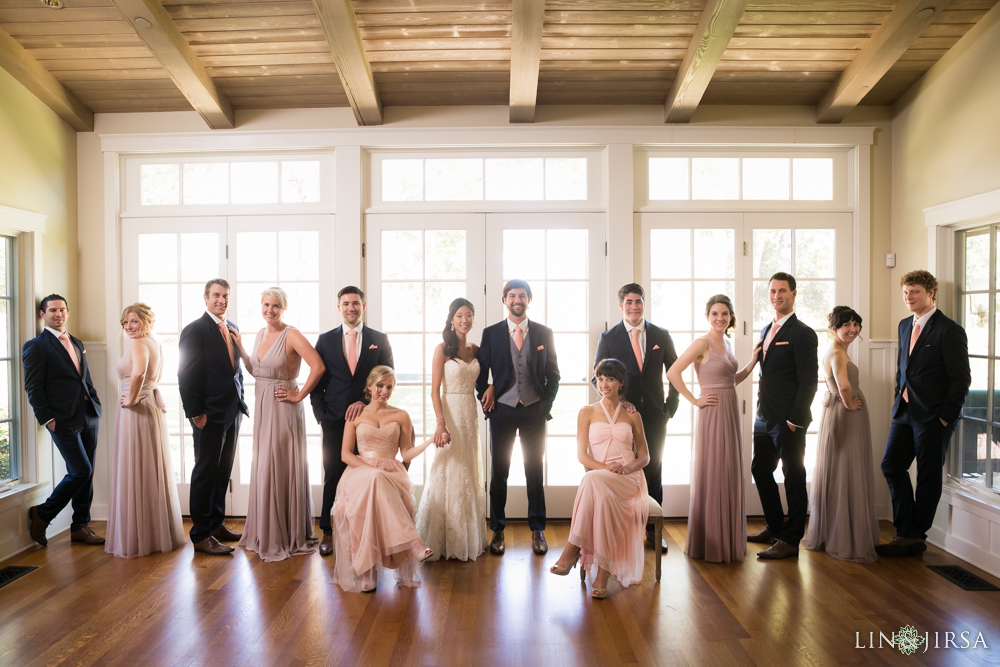 The couples session photo locations are endless at this beautiful wedding venue.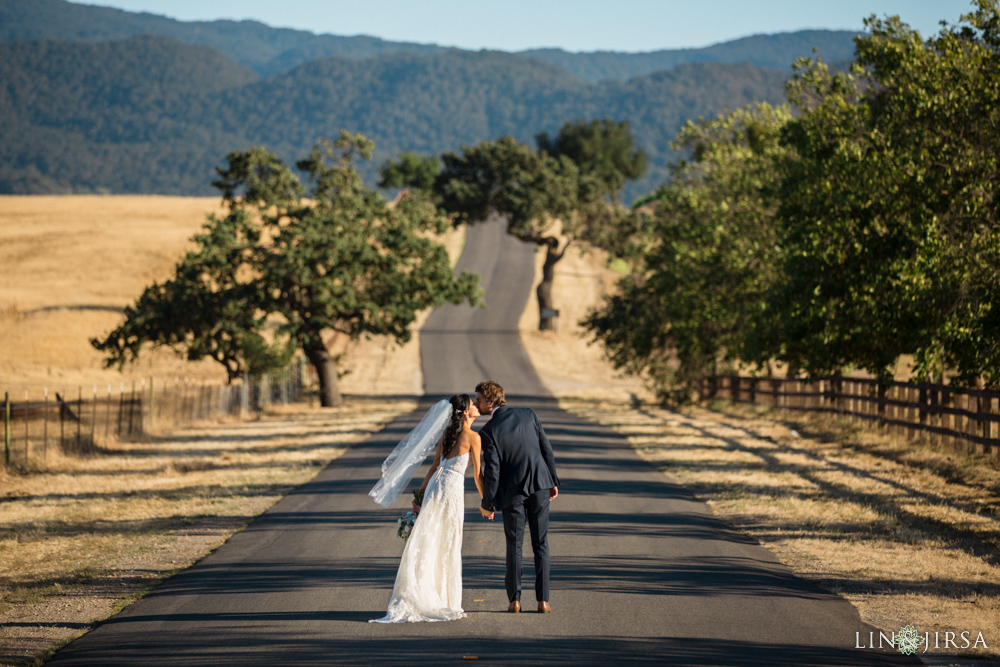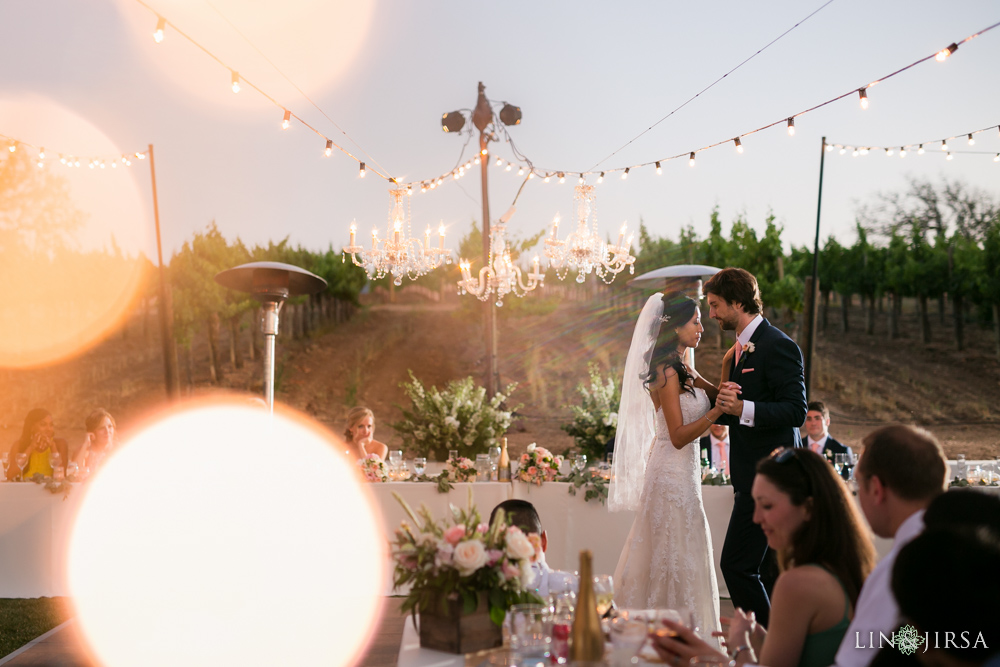 The lack of city light pollution creates incredible opportunities for night time couples portraits.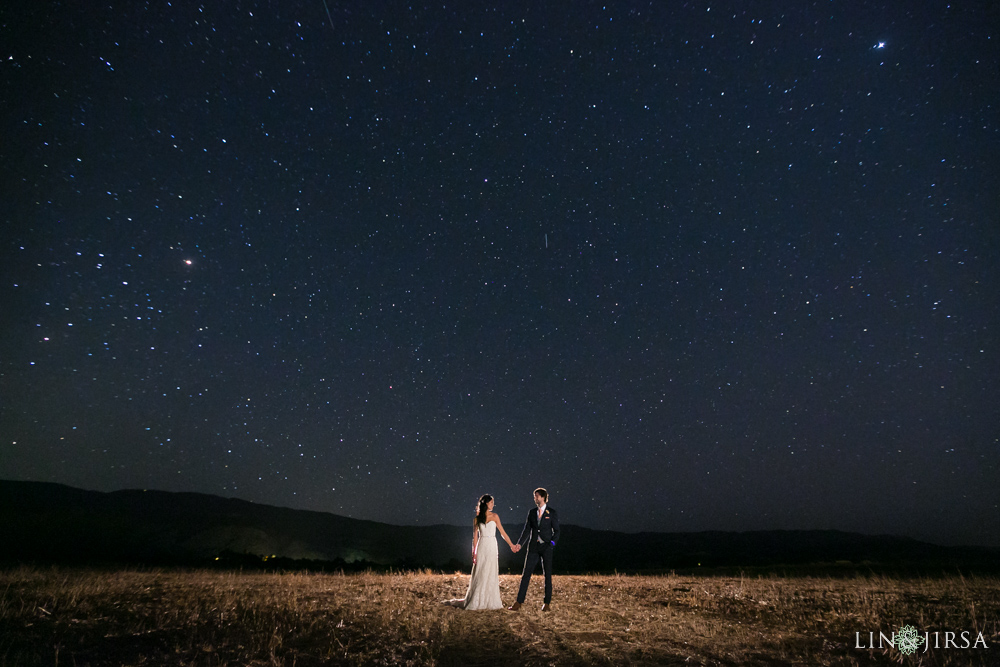 Our Conclusion
We highly recommend this venue.  Experience the magic of the Gainey Vineyard on your own and also soak up the color of the live oaks, 360-degree views, and the serene appeal of our all-natural setting. The Spanish-style winery provides distinctive indoor options with The Barrel Room, Tasting Room, and Bottle Aging Room.
Wedding Inclusions at the Gainey Vineyard
The exclusive use of the Gainey Vineyard property including three indoor and three outdoor spaces
Use of the property for your event from 5pm-10pm
Picnic tables
Wine barrels
Patio tables on the terrace
Fireplace in the tasting room foyer
Traditional Santa Maria style oak BBQ grill
Full Kitchen for caterers use with professional stove and refrigeration
Bridal Room for changing or a pre-ceremony hide-out
Conference Room for storage the day before the wedding
Gainey Event Staff from 4pm-11pm to direct the caterer and wedding coordinator
Curated event vendor list with pre-approved vendors for the Gainey property
Proper event permitting by Santa Barbara County that are exclusive to Gainey Vineyard