Jewish Hora Dance Tradition
The Hora, or chair dance is an Israeli circle dance typically danced to the music of the traditional Jewish song, Hava Nagila. The bride and groom are often hoisted into the air on chairs while their friends and family dance in a circle around them. This creates an awesome opportunity for fun and celebratory candid photos of both the bride and groom on their chairs in the air, and the family and guests having a blast. Check out these example images of the hora dance that we've captured at many Jewish weddings.
Jewish Hora Dance Photos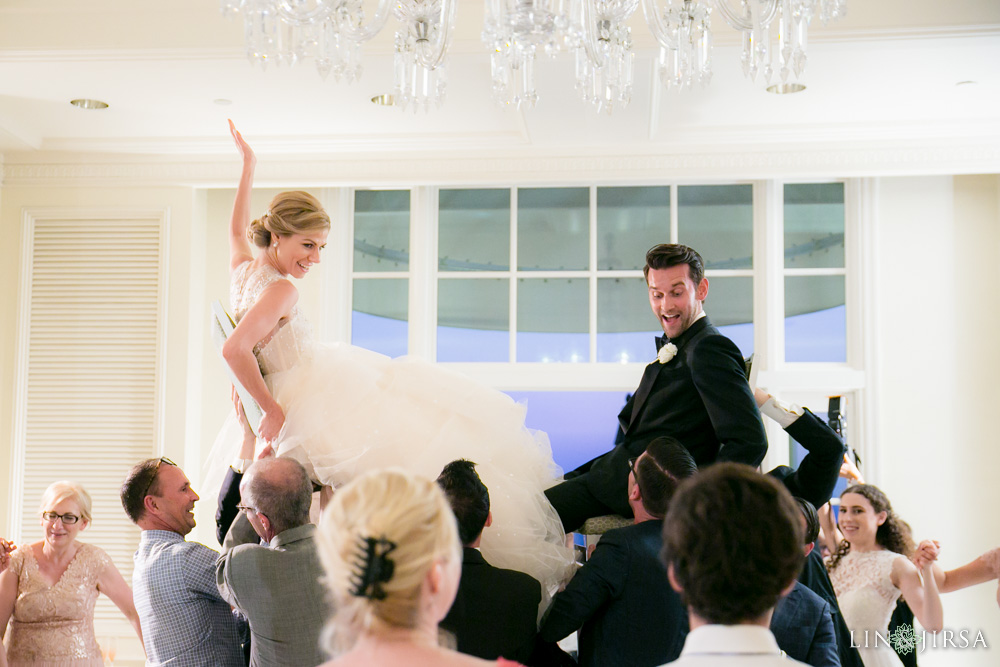 Jewish Hora Dance Photography
The Hora dance is an extremely upbeat and exciting part of Jewish wedding traditions. Lin and Jirsa Photographers love capturing this particular part of the wedding day because it always produces the most genuine, candid reactions of excitement, joy, and pure fun!
Guests link hands and dance the hora in a circle with or around the bride and groom. Family members of all ages can enjoy the fun and joyous tradition of the hora dance!
Contact us here for more info on our Jewish Wedding Photography. Check out our Jewish Wedding Photography page for more information on how we capture Jewish weddings.