Capturing Jewish Wedding Traditions
The Jewish wedding day is filled with so many special and unique moments that are sure to make great photographic memories as the years go on. With so many nuances and elements, it is important to have a photographer that you can trust who knows the important and key moments to capture. Lin and Jirsa Photography has become very knowledgeable in Jewish Wedding Photography over the years and continues to find new and creative ways to photograph special moments each time we have the honor of photographing a Jewish wedding. Check out these examples of some of the moments that we have had the opportunity to photograph over the years.
Ketubah Signing | What is it and why is it important?
The Ketubah Signing at a Jewish wedding is a great moment to capture in your wedding day photography because it is a private and intimate moment between the bride and groom and their closest family and friends. It is considered a great honor to be present at the ketubah signing so this means all the most important people are gathered in one place – the perfect opportunity for meaningful and special wedding photos, without distractions from other guests.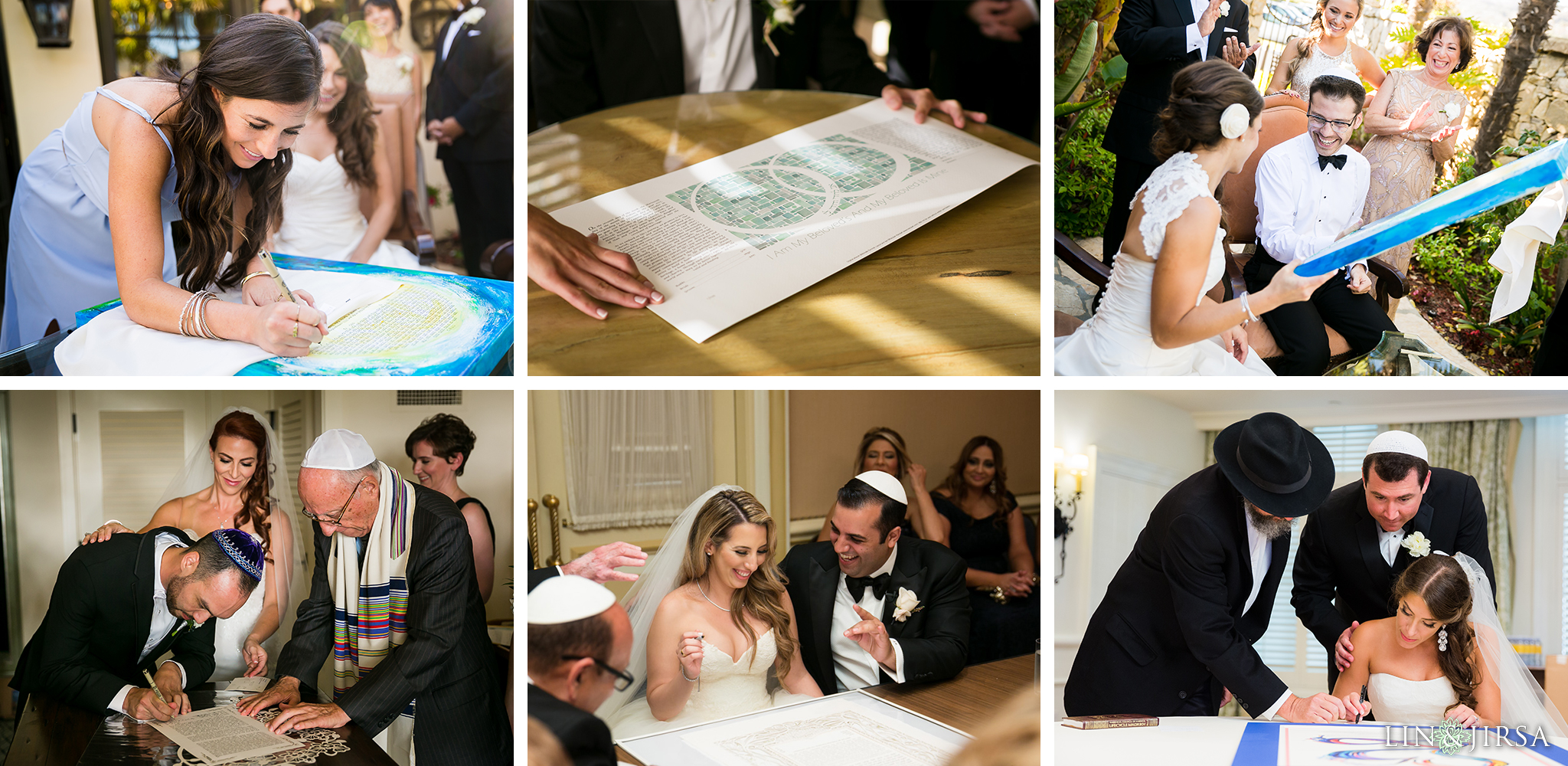 Photography for Jewish Wedding Ceremonies
Jewish Wedding Ceremonies are spiritual and religious and they are full of emotion and candid moments. Our style is to get a unique combination of wide angle and close up photos from a variety of angles, anticipating smiles and emotional moments during the Jewish Wedding Ceremony.
The Detail Photos for Jewish weddings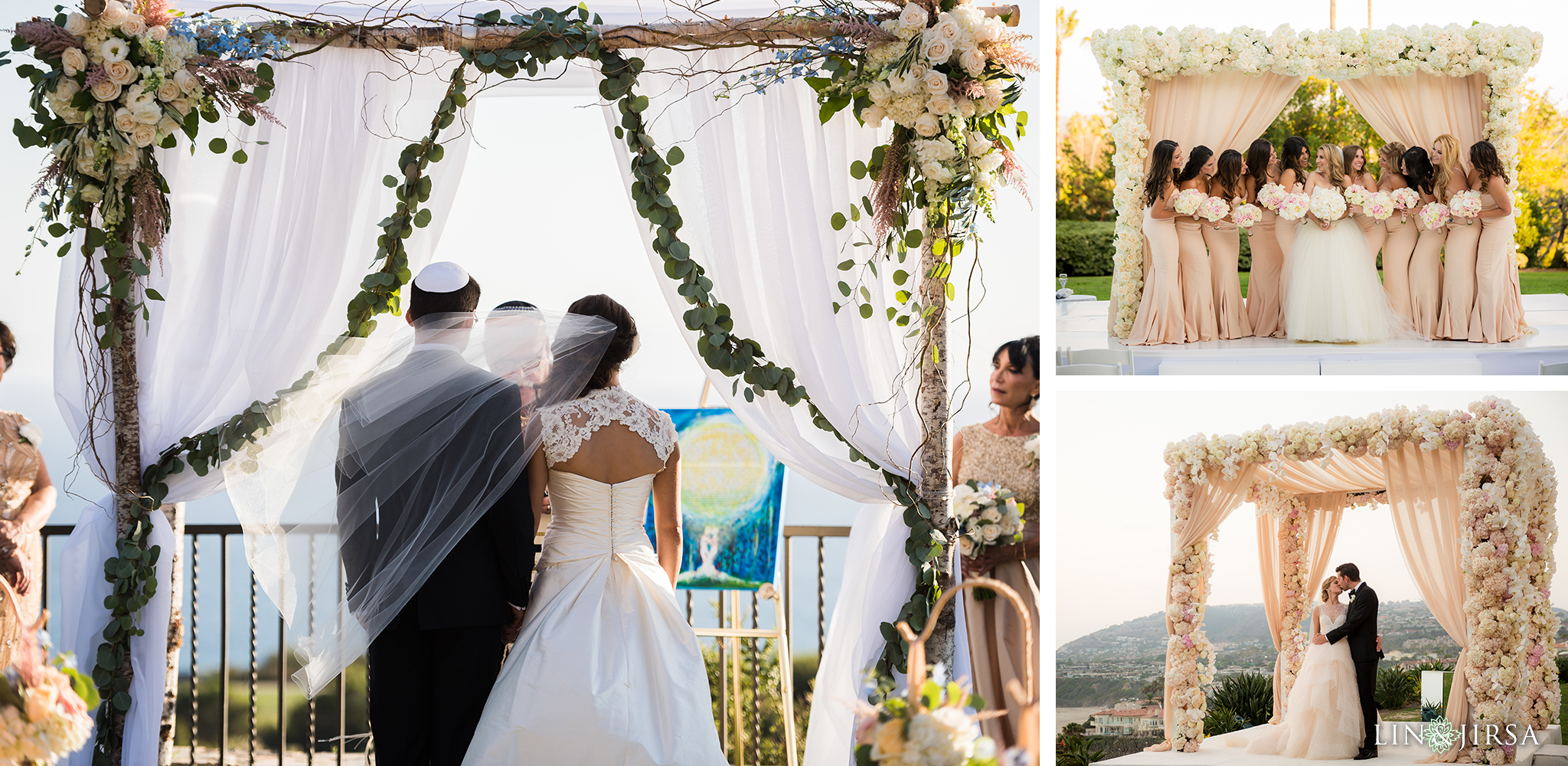 Photography of the Chuppah
The Chuppah is an integral part of the Jewish Wedding ceremony. Under its covering, two become one and Lin and Jirsa Photography is there to capture each and every moment.
Not only are Chuppahs beautiful and symbolic structures, but they also often filter the sunlight to create stunning portraits. This makes a beautiful backdrop for your family formals, or even for some artistic couples' portraits.
There are many other details that are very important to the Jewish wedding day. Some of these include custom Yamakas, the wine challis for the Kiddushin, and the Tallis that the couples' parents wrap around them during the ceremony. Check out these detail shots of some of the different Jewish wedding elements: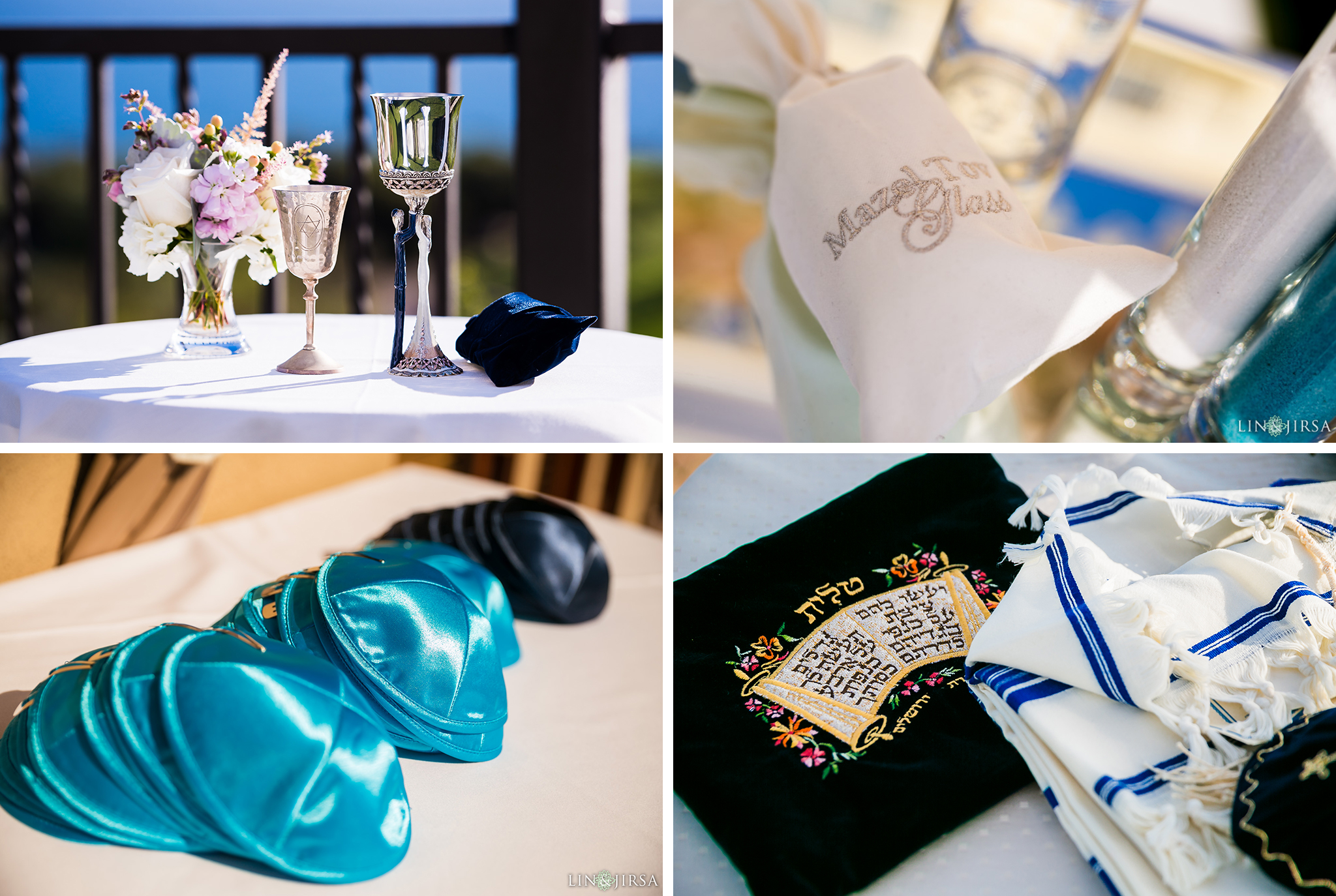 Jewish Wedding Reception Photography
During the wedding reception, it's our time to make sure we anticipate all of the exciting moments. For example, if a funny joke is being told, we have one photographer on the person speaking and one on the bride and groom to capture their reactions. If an emotional speech is happening, our cameras are up and ready to capture those tears. And of course, if someone is breaking it down on the dance floor, we're there as well. Our goal is to tell the story of the wedding reception through the camera lens. Below are some significant Jewish wedding reception moments that are important to us to capture:
Photography for the Blessing of the Challah
The blessing of the Challah bread is a serious and intimate portion of the Jewish wedding reception before the rest of the party gets underway. Usually, an elder in the family or a rabbi says a prayer blessing the bread, and then cuts it and takes a bite. The bread is then taken and cut into pieces so that each table can partake.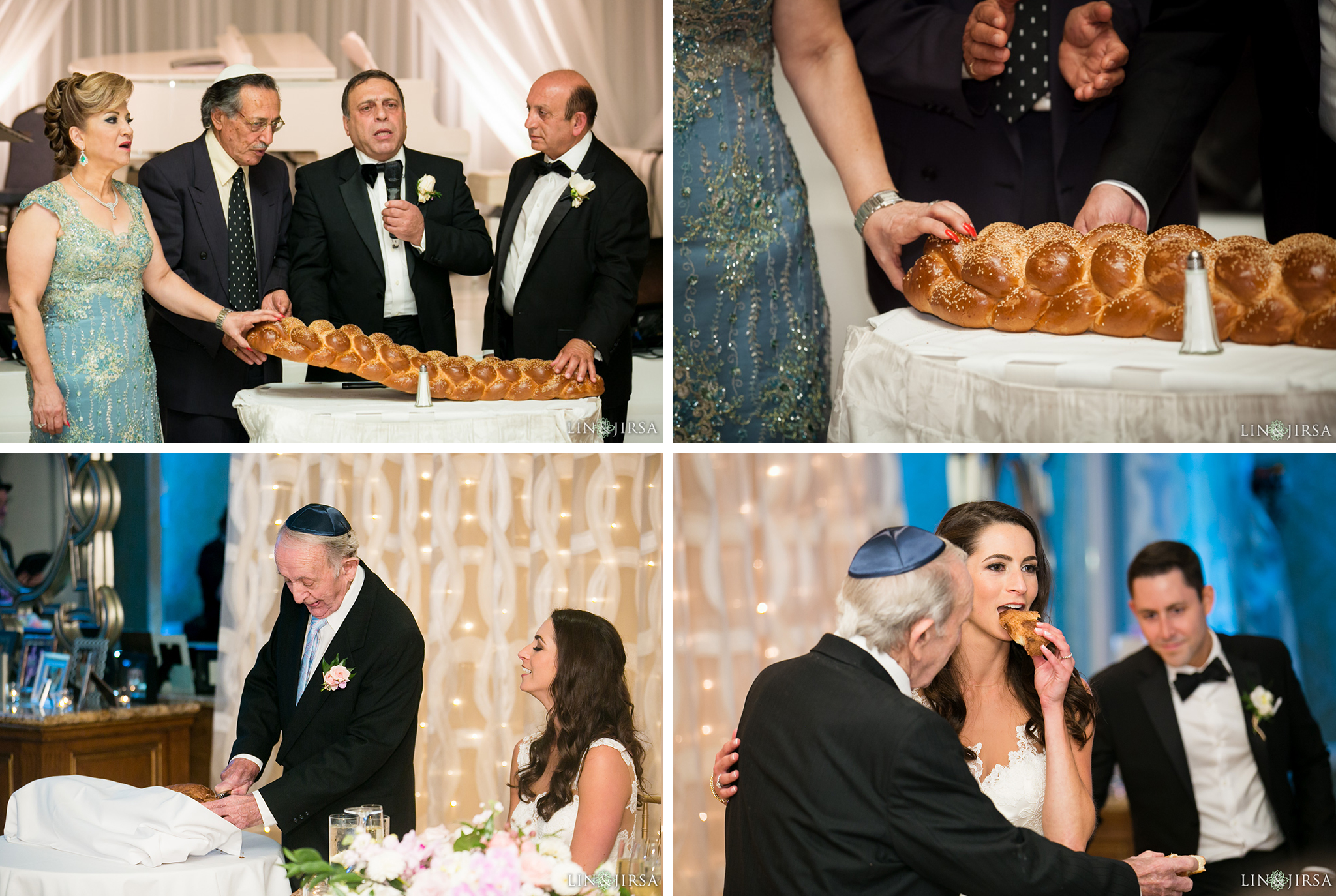 Photography for the Jewish Hora Dance
The Hora dance is an extremely upbeat and exciting part of Jewish wedding traditions. Lin and Jirsa Photographers love capturing this particular part of the wedding day because it always produces the most genuine, candid reactions of excitement, joy, and pure fun! Guests link hands and dance the hora in a circle with or around the bride and groom. Family members of all ages can enjoy the fun and joyous tradition of the hora dance!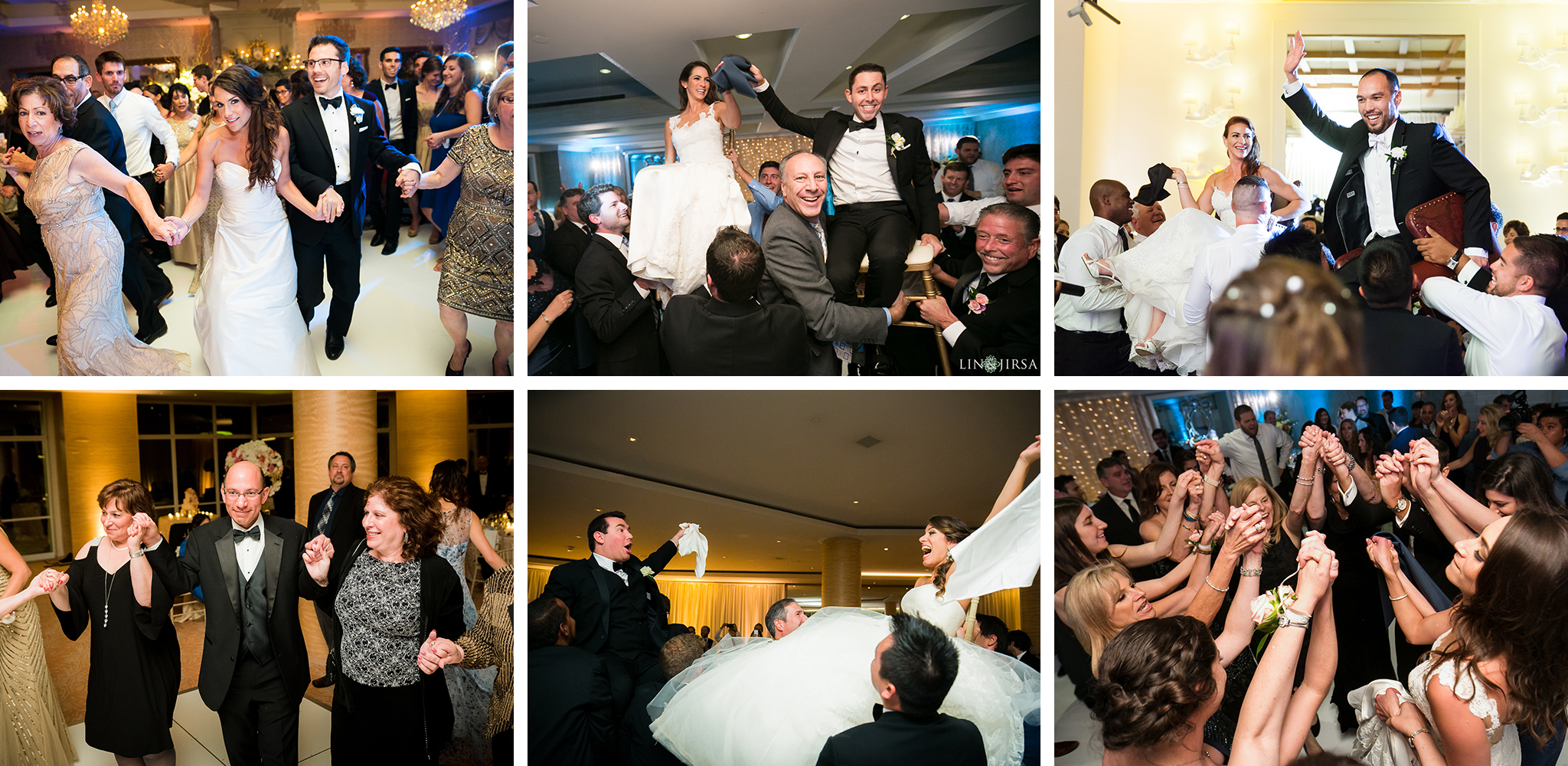 Check out these Jewish Wedding Cinematography Highlights:
Check out our pages on all of the intimate portions we capture during these beautiful Jewish Weddings:
Ketubah Signing
Hora Dance
The Chuppah
Blessing the Challah
Breaking the Glass
Contact us for your Jewish Wedding
Please contact us if you're interested in hiring us for your Jewish Wedding Photography! We would love to be a part of your special day. Contact us here.
About Lin & Jirsa
Creative. Clean. Different. We are a group of creatives in Orange County with a passion for storytelling. Founded in 2007, our studio has been recognized as the best wedding photographers in Los Angeles and Orange County by various publications, websites, and groups. We'd love to show you our studio in Orange County, California and walk you through our albums, canvases and other print photography products. We can also provide more information on our Wedding Videography and introduce you to our team!