Indian Groom's Attire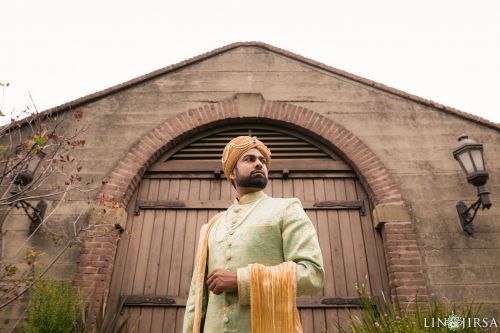 The most commonly worn outfit for the Groom on his wedding day is known as a Sherwani, an extremely embellished version of a western suit.
Indian weddings are known for their outstanding use of vibrancy and decadence, however, the Bride isn't the only one that gets to showcase such a display.
Indian menswear can range from a variety of colors and designs that also pair with matching embroidered shoes, known as Mojri. Across the country, outfits can vary by region and religion.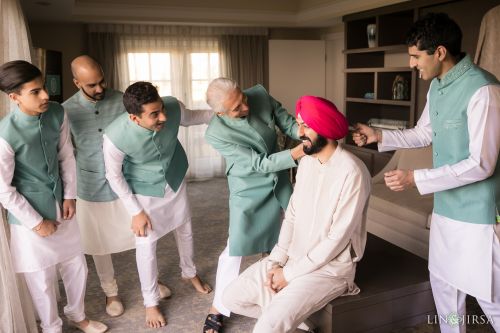 Punjabi Groom's Wedding Attire
Traditional Sikh Groom's are required to sport a full beard, showing their faithfulness to the Sikh religion, however it is common that they choose to stay clean shaved for the day of their wedding. It is also apart of Sikh tradition for the father of the Groom to tie a turban, or "saafa" on his son's head.
The Groom's sister ties a "sehra" or ceremonial floral veil to the groom's forehead, and may sometimes add a feather to the center of the saafa. A red chunni, or scarf, is added to the look, which will be used during the ceremony to "tie the knot", so to speak. The Groom must also carry a sword, "kirpaan", throughout his Baraat up until the wedding ceremony starts. He finishes his look with Mojri's, creating a festooned Groom head to toe. Mojri's stem from North India and Pakistan and therefore are found predominantly used in those weddings.
Hindu Groom Wedding Attire
The Hindu Groom can sport a variety of outfits depending on where in India their family is from. Sherwani's, Chudidar's, Kurta Pajamas, Jodhpur Suits, Pathani Coats, and Dhoti's are all among the options depending on which part of India you reign from.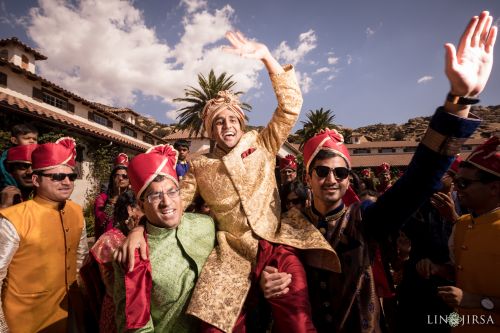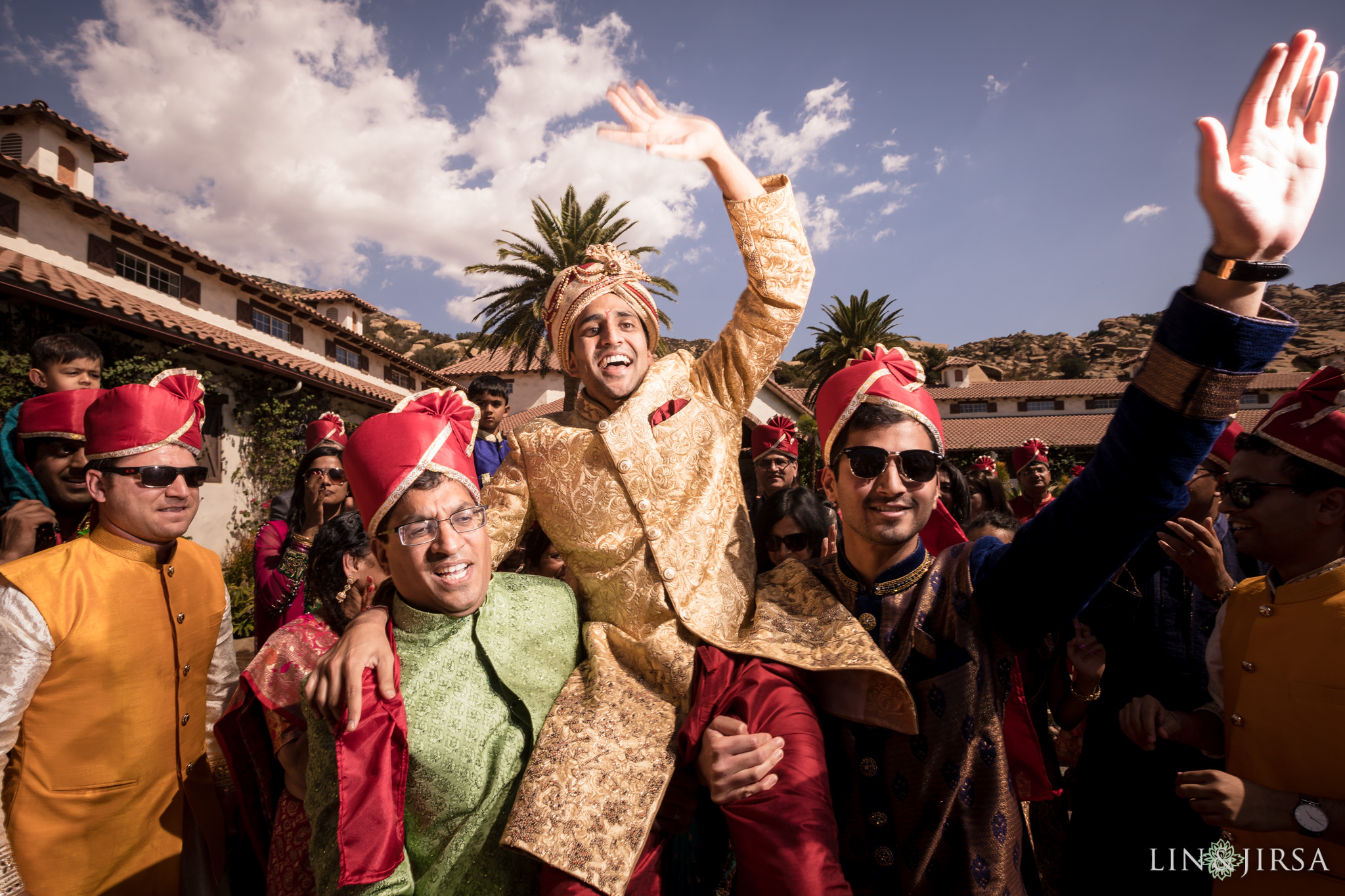 Hindu weddings usually gear towards a Sherwani, comprised of a heavily embroidered jacket that reaches the knees paired with tight fitted pants. A turban and a chunni are also included in a Hindu Groom's attire, however, the turban used is pre-tied unlike that of a Sikh Groom's.
The use of a sehra is varied throughout the country's regions and therefore is left to choice of the Groom's family. Groom's are often decorated with jewels, strands of pearls, gold, or flower garlands.
More Images of Indian Groom's Attire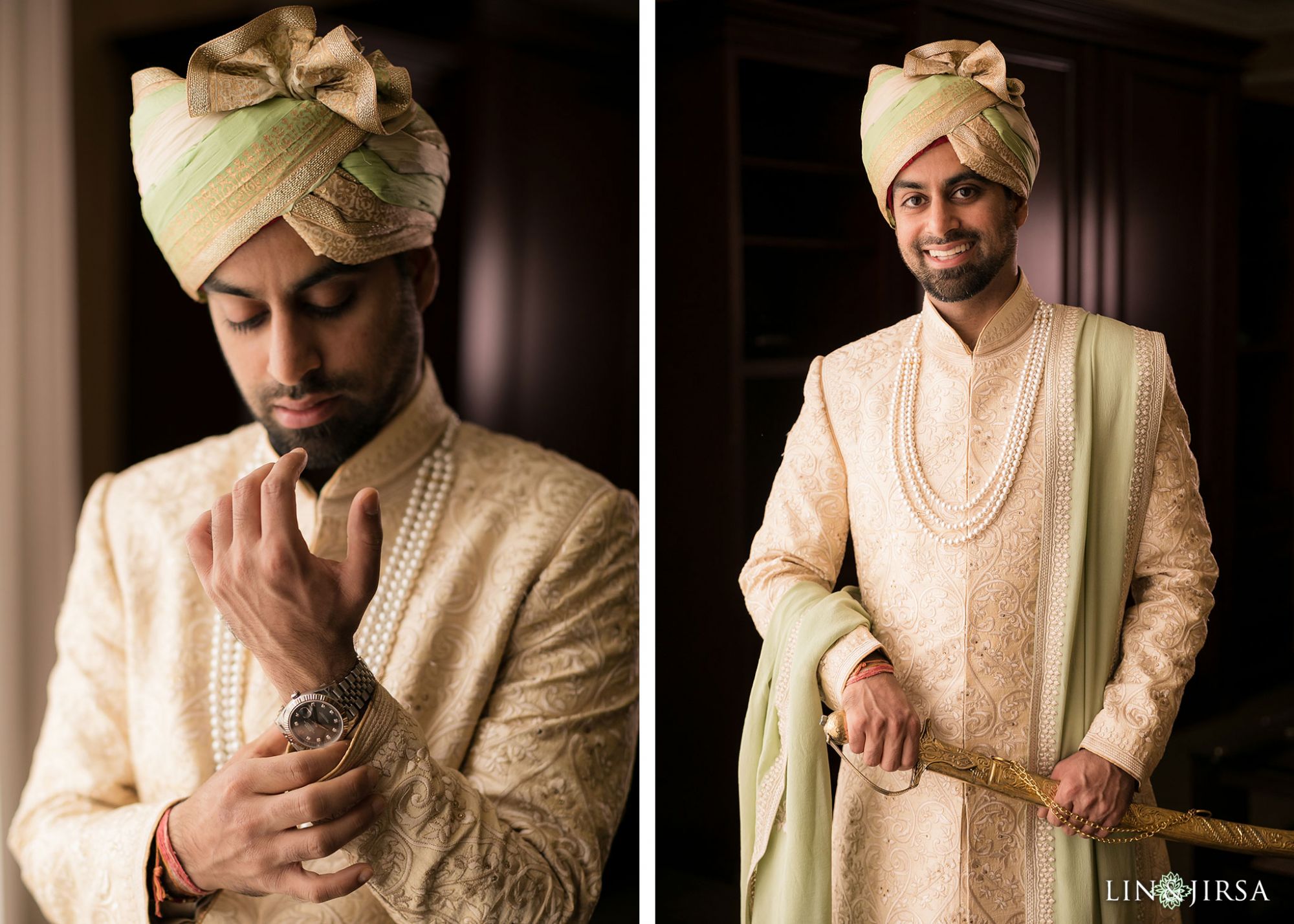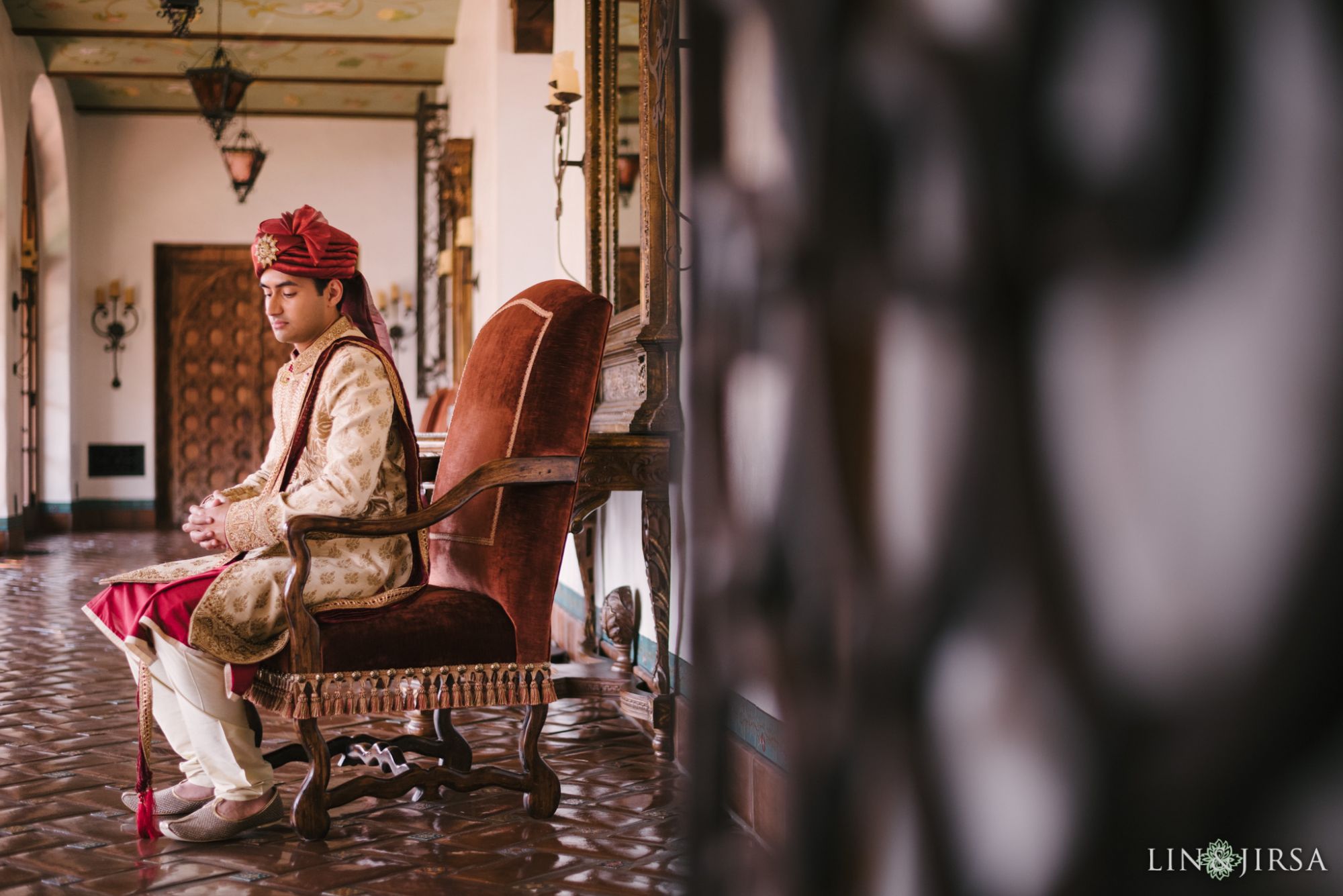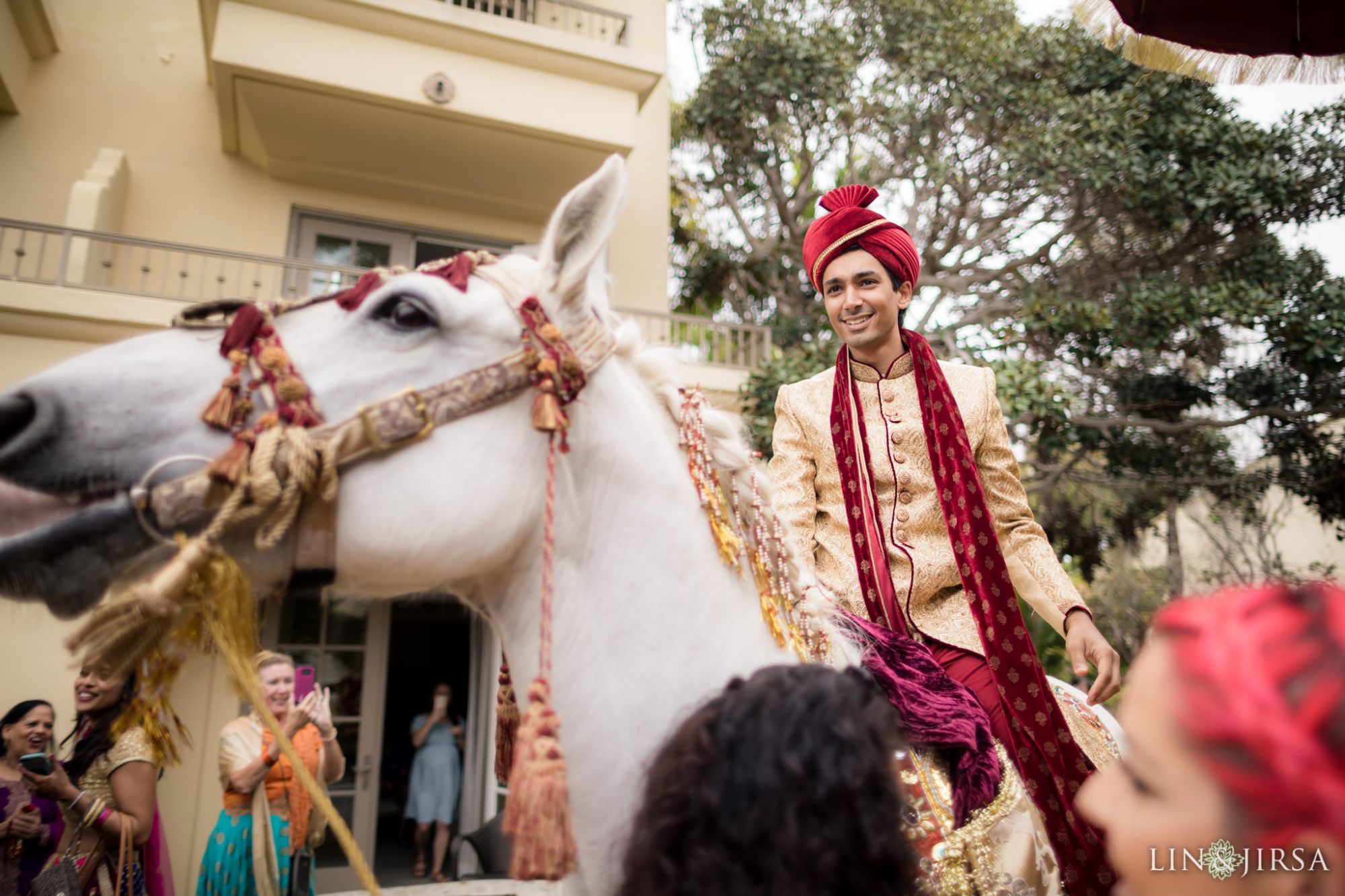 Click here to learn more about Indian Bride attire!
About Lin & Jirsa
Creative. Clean. Different. We are a group of creatives in Orange County with a passion for storytelling. Founded in 2007, our studio has been recognized as the best wedding photographers in Los Angeles and Orange County by various publications, websites, and groups. We'd love to show you our studio in Orange County, California and walk you through our albums, canvases and other print photography products. We can also provide more information on our Wedding Videography and introduce you to our team!