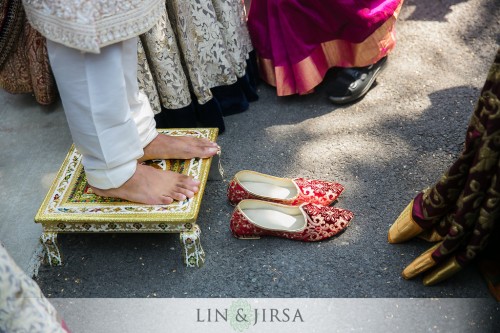 Introduction to Joota Chupai
The typical Hindu Groom sports Joota, embroidered Indian footwear, on the day of his wedding. These shoes play a role in a jovial ritual that takes place following the Baraat ceremony. A tradition prevalent for centuries in Indian marriage customs, the Joota Chupai, also known as the Joota Chori, involves both the Bride and Groom's side of the family, playing mischievous roles.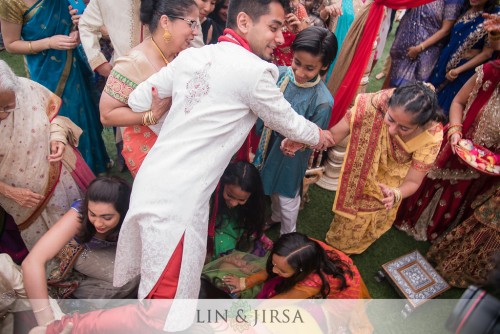 Joota Chupai Ritual
The ultimate goal of this tradition is to steal the Groom's shoes, once he takes them off as part of South Asian custom, as he makes his way to the Mandap. The culprits, also known as the sisters, cousins and other female relatives of the Bride, then loot the shoes and find a discrete hiding place for them. Their objective is to achieve monetary gain later on following the marriage ceremony when the Groom needs his shoes to leave the venue.
The Groom's side of the family attempts to thwart the females from taking the joota by poking fun and searching for the shoes as the ceremony proceeds. Following the ceremony, the Groom must search and implore the girls to give him his shoes back before he leaves the wedding venue, eventually holding his shoes ransom. The Groom's family and friends are usually clueless while trying to find the joota and therefore the Groom is forced to negoitate in order to avoid paying up. For a very handsome fee, the girls surrender the joota, thus ending the ritual.
The game of the Joota Chupai is meant to show the acceptance and open hearts of both sides of the family and how willing and ready they are to share lifetime of laughter and fun together.
More Images of Joota Chupai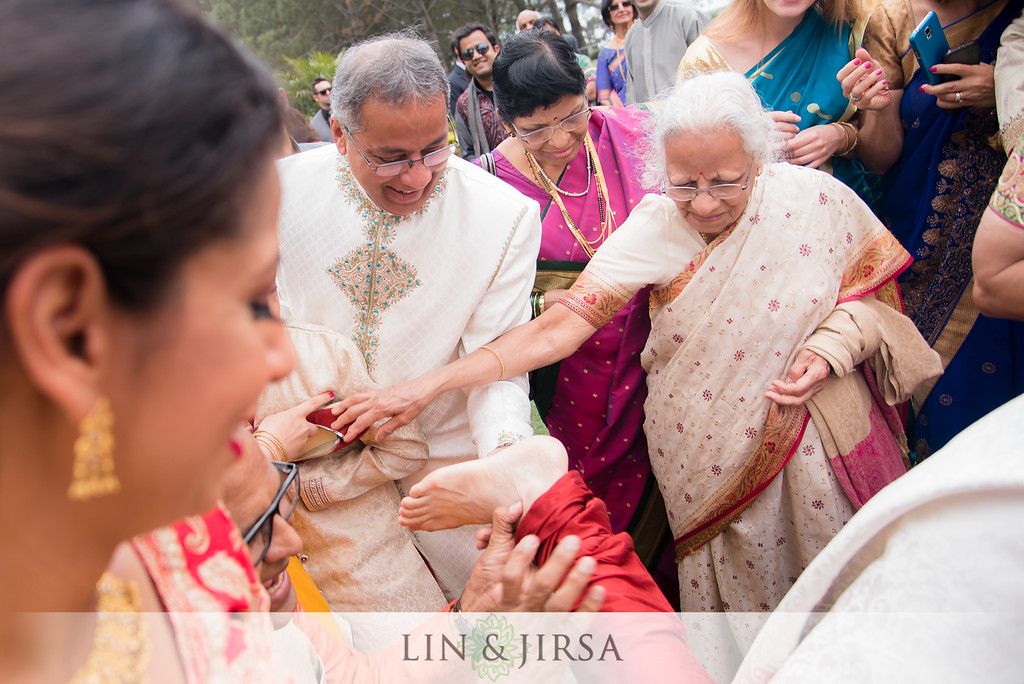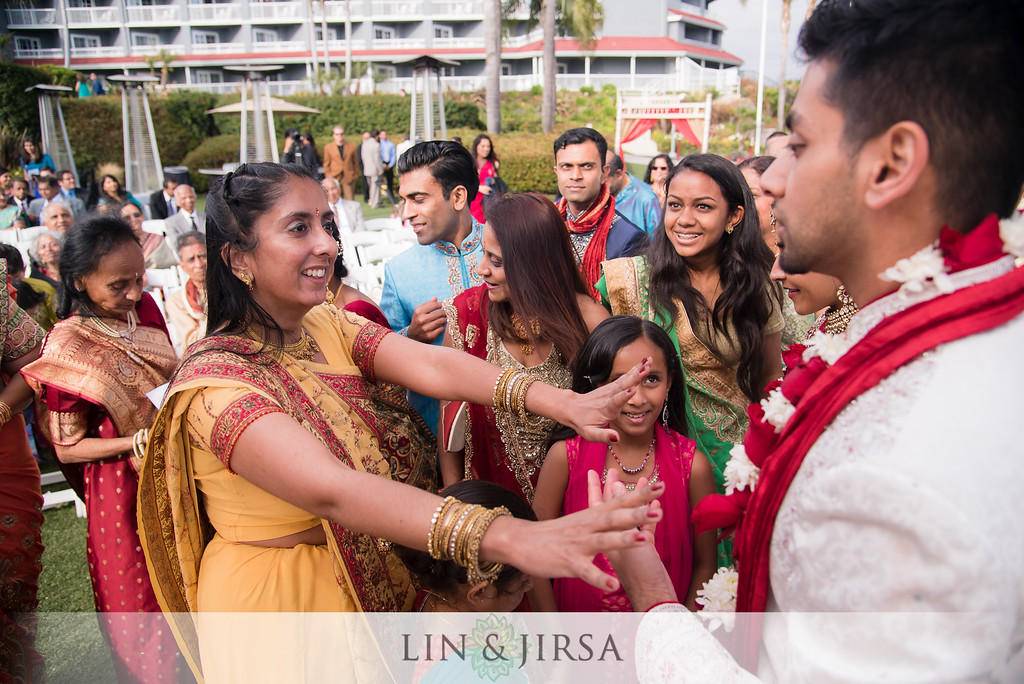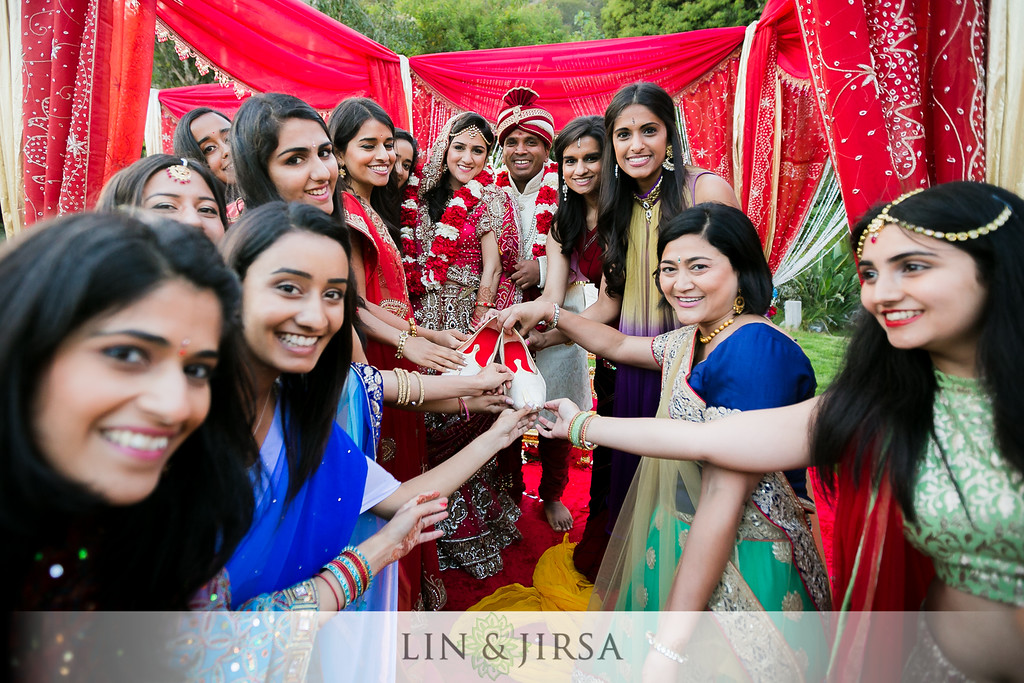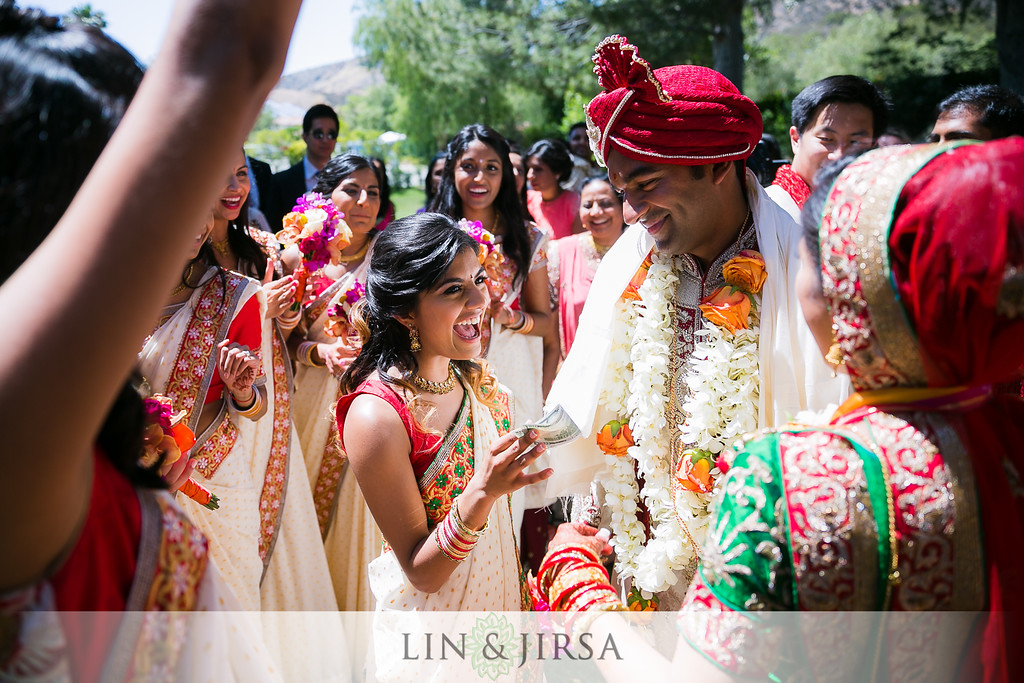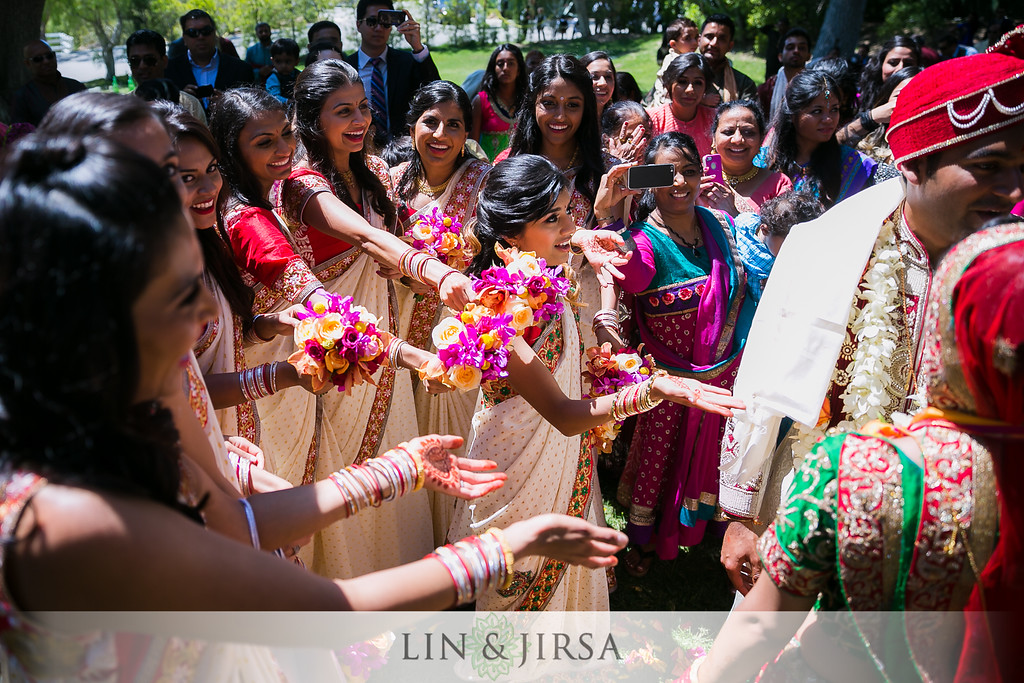 More from our Pinterest