Jewish Ketubah Signing Tradition
The tradition of the Ketubah signing at Jewish weddings dates back to ancient times. Rabbis insisted that the couple signs the ketubah as a type of prenuptial for financial protection for the bride from the groom's passing or their divorce. In the one-way contract, the requirements of the groom to provide for his bride are outlined, as well as the requirement that he pay her a pre-determined amount of cash in the event of their divorce. While the ketubah signing is a crucial part of the Jewish wedding day, in modern times the ketubah has no agreed monetary value and is never enforced. In a traditional Jewish wedding ceremony, the ketubah is signed by two witnesses and is sometimes read aloud at the wedding ceremony under the chuppah. It is traditionally handed to the bride for safekeeping throughout the wedding day.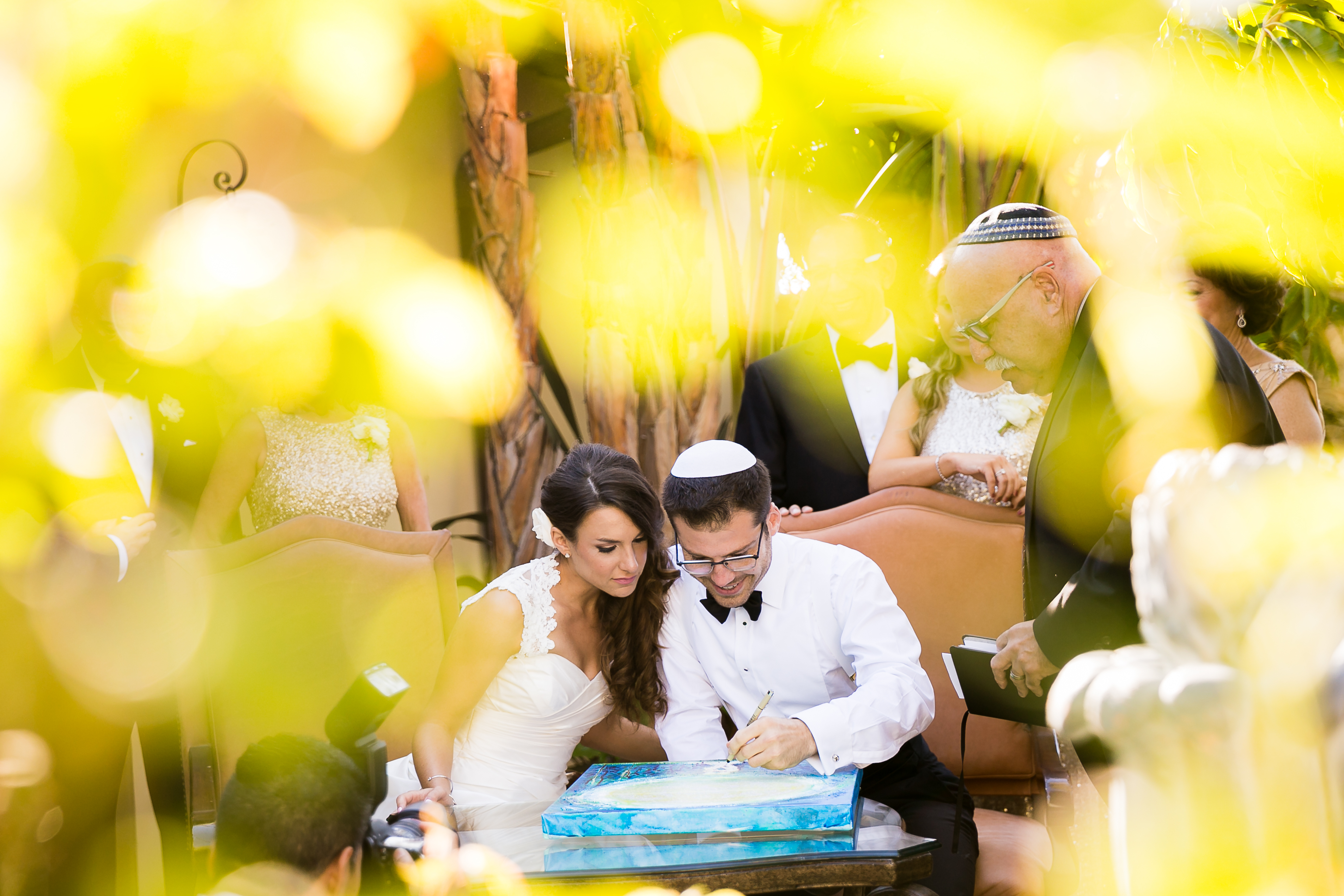 Jewish Ketubah Signing Photography
The ketubah signing at a Jewish wedding is a great moment to capture in your wedding day photography because it is a private and intimate moment between the bride and groom and their closest family and friends. It is considered a great honor to be present at the ketubah signing so this means all the most important people gathered in one place – the perfect opportunity for meaningful and special wedding photos without distractions from other guests.
Jewish Ketubah Signing Photos
Check out these example photos of the ketubah signing captured at some of the different Jewish weddings Lin & Jirsa has photographed!
Contact us here for more info on our Jewish Wedding Photography. Check out our Jewish Wedding Photography page for more information on how we capture Jewish weddings.