Lumiani Events Booking and Contact Info
http://lumianievents.com/
107 South Fair Oaks Avenue, Suite 321
Pasadena, California 91105
(213) 261-0082
[email protected]

About Lumiani Events
Cathy, Eunice, Linda and Nhu created Lumiani after being constantly asked by friends, "Will you help me on my wedding?"   That's how they started more than 5 years ago.
Lumiani is a full-service event planning and production studio that caters to a limited number of weddings per year.  With Lumiani, you are part of the family.  We care about what you want and pull our resources to make your dream wedding a reality.  From the moment your hair and makeup team arrives until the ballroom is entirely cleared, Lumiani is devoted to you on your wedding day.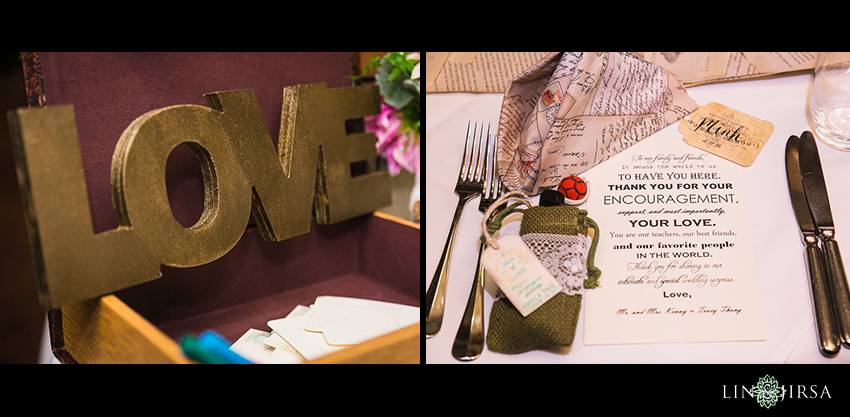 What Lumiani Events Loves About Lin and Jirsa
We truly love our couples and doing what we do — planning weddings. And with Lin and Jirsa's team, we are excited to work with a team who also love their jobs and take all the steps to make sure they have everything ready and personalized for our couples. They truly capture the sincerity, love, and happiness at weddings by letting moments unfold and being ready to capture them. They don't ask you to redo a moment but instead they are ahead of the timeline and anticipate the next event and are CAMERAS ready. They make the best of everything around them and see from a different perspective thereby creating beautiful images that are "outside the box."
The best way for me to describe working with the L&J team is … working with a team of ninjas. They come prepared with skills and weapons (cameras/reflectors/flashes/neat crystal looking objects, etc.) to help document your celebration. With them, our couples feel good and are assured that their day will be captured beautifully. Like ninjas, they pop out of nowhere, are lurking around in a corner, on top of each other's shoulders, or crouching low behind a table, or among all the guests because they are capturing the moment from a different perspective – an amazing perspective.
What Lin and Jirsa Loves About Lumiani Events
We absolutely love the ladies at Lumiani Events. Their creativity and professionalism is evident in their work, but what makes them unique is the way they bring everyone in like a family. They truly care about their couples and it shows in the trust that their clients give them.  The ladies are all very sweet, friendly and they clearly are passionate about their work, providing the best for the brides and vendors.
When we work with the team at Lumiani, we can expect a well-organized, stress-free and fun wedding day.