A couple years into our photography careers, as we were developing our styles and techniques, we decided to create a photography tutorials site called SLR Lounge. It started as a way to share our new findings, teach a few things, and give back to the community. It's grown into a full online magazine and news site. On SLR Lounge, we teach about post-production, shooting techniques and marketing tools for photographers. We also discuss industry news and equipment releases. We'd love it if you check it out!
Special LJP Discounts: If you're interested in any of these workshops, please use the following discount code upon checkout for 15% off anything in the store (or our Premium Membership): linandjirsa15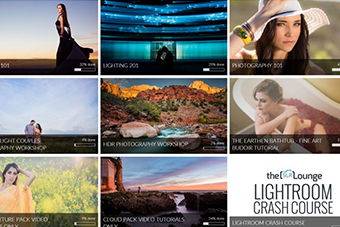 SLR Lounge Premium
Our premium memberships come with thousands of videos, quizzes, assignments and more. Valued at over $1,000, we include education on weddings, photography basics, post production, lighting, business and much more! All of the workshops you see listed below are included for a monthly or annual membership fee.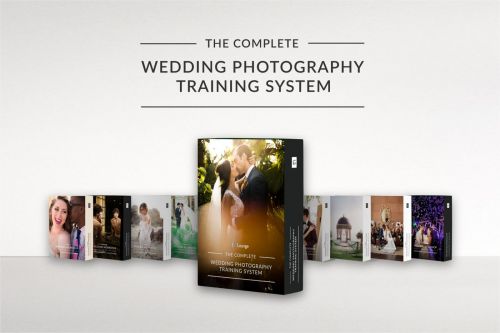 Complete Wedding Photography Training System
This system includes 10 years of experience that took 3 full years to film and produce. This is everything we've learned from our real-world experience. In fact, it's the exact same training system Lin & Jirsa associate photographers use.   70+ Hours of HD Video Content, 8 Full Workshops, and all of the resources you'll need to succeed.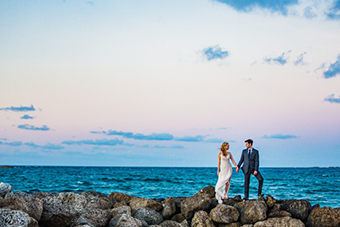 Lightroom Presets (Best Seller!)
The newest SLR Lounge Lightroom Preset system is here and this update is one of the best yet! We've gone through all of our Foundation Presets and Portrait Mixologies and tweaked them to give you even better colors, tonalities, and overall contrast. This new system also includes our refined film presets that now show for a more accurate emulation of some of the most classic film stocks like Kodak Portra 800, Fuji 400H, and Ilford HP5 in just 1-click.
(Click here to purchase or Click here for more examples)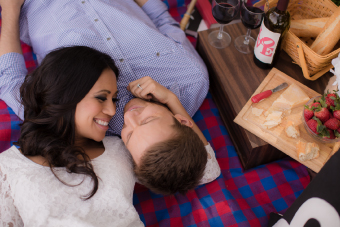 Natural Light Couples Photography Workshop
When we approach Couples Photography, commonly referred to as Engagement Photography, we want to help both beginners and professionals develop and enhance a strong overall foundation in couples portraiture. We help guide you through the lighting techniques, posing methods, planning knowledge, and post-production skills necessary to help improve your photography. This workshop has been designed to teach photographers a simple and systematic approach. (Click here for more info)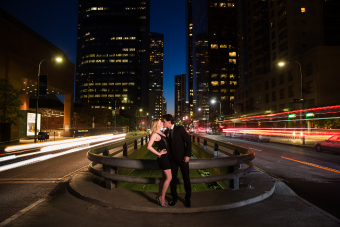 Lighting 101 Workshop
Our Lighting 101 Workshop helps photographers build a strong foundation in creating and shaping light. We have made lighting simple and intuitive so that you can learn the fundamentals of flash photography as well as learning how to create interesting and dramatic effects even with the most basic gear. With this workshop you will learn to master your on-camera flash and be able to capture amazing and professional looking photos.
(Click here for more info)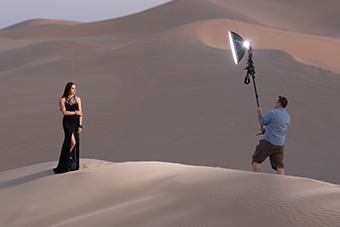 Lighting 201 Workshop
Lighting 201 picks up right where Lighting 101 leaves off as we will begin to develop on all of our previous techniques in lighting, light shaping, and light modification. In this workshop, we will focus on creating amazing images with only the use of a single off-camera flash.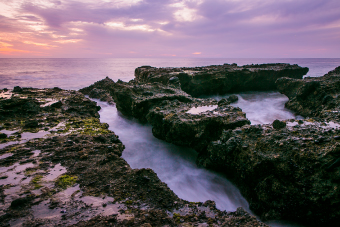 Photography 101 Workshop
This workshop is our complete A-Z guide to photography. We have designed the Photography 101 Workshop to be beneficial to both beginner and experienced photographers. We not only teach the basics of photography but also give you new tips and techniques to enhance your existing knowledge. The entire Photography 101 Workshop takes you through a variety of photography types to become a better, well-rounded photographer.
(Click here for more info)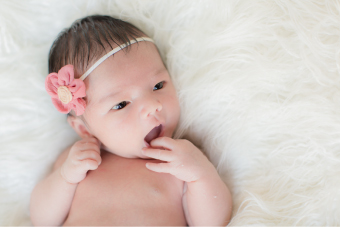 Newborn Photography Workshop
As a way to help aspiring photographers or simply parents capture those special newborn moments, we have created a workshop that will help you take professional photos with inexpensive gear. We guide you through the entire process of a newborn photography session from the planning, lighting, newborn safety, and everything in-between. This workshop also includes extensive knowledge of post-production techniques that will give you the tools to produce and retouch beautiful newborn photos.
(Click here for more info)
Advanced Lightroom Processing
Advanced Lightroom CC Processing is the second course in our Lightroom CC Workshop Series and this course is a collection of comprehensive tutorials that focuses strictly on the power of RAW processing within the Lightroom Develop Module. We'll be taking you through 11 hours and 70 start-to-finish images to cover all the stylistic effects you can achieve through RAW processing and situational RAW processing. Discover new ways to use Lightroom to get your images from ordinary to extraordinary in no time at all!
(Click here for more info)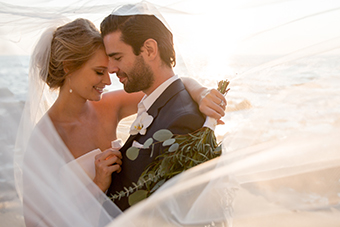 Lightroom Crash Course
The SLR Lounge Lightroom Crash Course is the one course you need to get acquainted with all the a fundamentals of Lightroom to begin creating amazing imagery. We designed this course to get you up and running with Lightroom in just a few hours as we dive right into the essentials to show you how to take ordinary RAW files and produce extraordinary images. We demonstrate all the other crucial features in Lightroom that will help you manage, cull, filter, and organize your work, giving you the most efficient workflow possible.
(Click here for more info)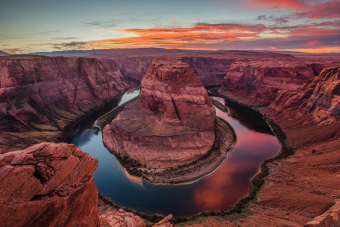 HDR Photography Workshop
The HDR Photography Workshop is created to help educate photographers on how to create beautiful and realistic high dynamic range photographs from the ground up. This fully invasive workshop takes you through every step of creating an amazing HDR photo from prep to post. It also teaches multiple types of HDR photography including Night Time HDR, Single Shot HDR, Panoramic HDR, and more!
Cloud Pack
The SLR Lounge Cloud Pack is our newest post-production tool that will help give your images that extra boost to go from great to extraordinary. One of the toughest and most unpredictable aspects of photography is most decidedly the weather. As a solution, we've collected hundreds of high-resolution cloud images to add drama to your skies. Even if your skies are dull, grey, or blown out, we have images that can help you recreate gorgeous sunsets, sunrises, and mid-day clouds. (Click here for more info)
Fine Art Boudoir Tutorial
Welcome to The Earthen Bathtub, Premium Shoot Tutorial. This tutorial will teach photographers how to execute a beautiful boudoir shoot from start to finish. All of the images taken in this tutorial can be achieved with standard equipment. So, whether you have a Canon 5D Mark III or a Canon Rebel, we can show you how to create beautifully professional boudoir images without having to break the bank for expensive gear. (Click here for more info)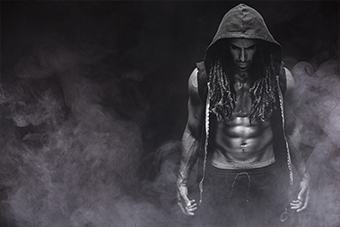 Smoke Texture Pack
Introducing our latest SLR Lounge resource, the Smoke Texture Pack. In this resource, we captured hundreds of smoke and fog, high resolution images from a variety of sources.  We experimented with everything, from cigars to Vapes, but we finally settled on incense, matches and fog machines. We then post produced them and created hours of education to help you apply smoke and fog textures to your images. (Click here for more info)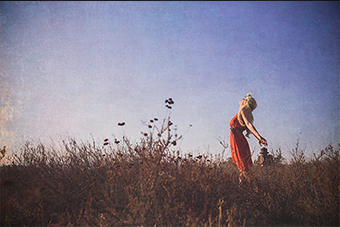 Photoshop Paper Texture Collection
We started with basic craft papers and physically crumpled them, scratched them, tore them, and even lit them on fire them to create unique and interesting textures. We photographed these papers after each step and processed them in Lightroom and Photoshop to create the final product. (Click here for more info)
Live Workshops
We conduct live workshops 2 or 3 times a year. To find out when and where, please subscribe to our newsletter for announcements.
Here are some testimonials from some of our previous attendees:
"Overall, my experience has just been rock solid. I can't expect anything better than this place and the instructor, Pye, has been phenomenal."
"I feel that my bucket of knowledge has overflown and I have been shooting weddings for 6 years."
"If I could retain a 1/10 of what I learned during these two days, it would put me a 100% further of what I was before."