Blessing of the Challah Tradition
The blessing of the Challah bread is a serious and intimate portion of the Jewish wedding reception before the rest of the party gets underway. Usually, an elder in the family or a rabbi say or sing a prayer blessing the bread, and then cuts it and takes a bite. The bread is then taken and cut into pieces so that each table can partake.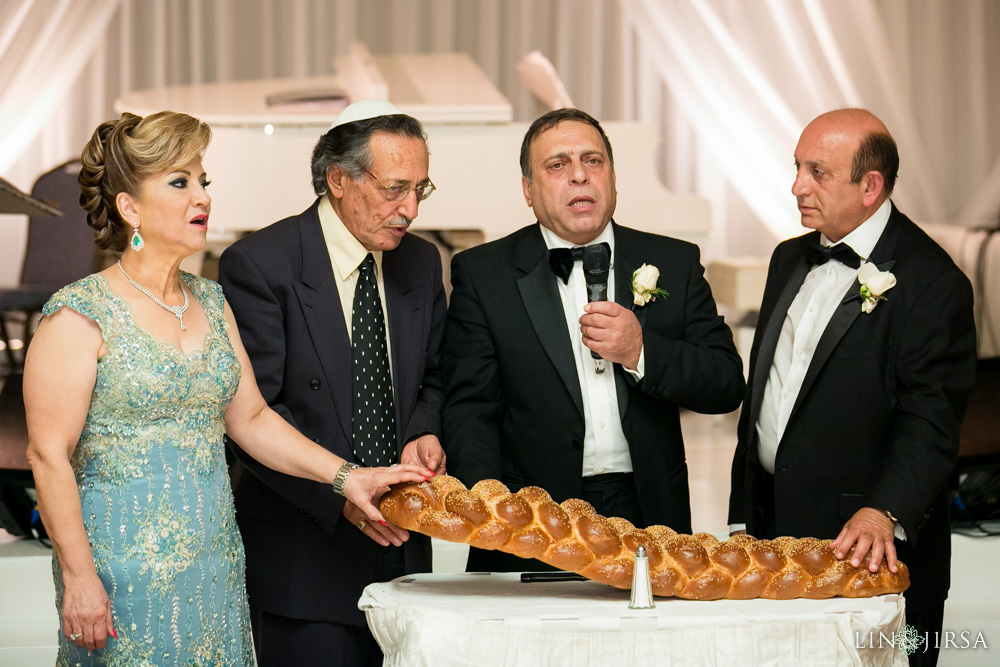 Jewish Blessing the Challah Photography
This moment in the Jewish wedding day is a spiritual segment dedicated to blessing the meal and the couple. There are many specific traditions and details that go into this blessing, that date back to the ancient times. In capturing this part of the day, we are sure to capture the expressions of the honorary family member giving the blessing, and the bride and groom. Check out these examples of photos we've taken of blessing the challah.
Blessing the Challah Photos
Contact us here for more info on our Jewish Wedding Photography. Check out our Jewish Wedding Photography page for more information on how we capture Jewish weddings.