Jewish Chuppah History & Tradition
The chuppah in Jewish weddings holds so much beautiful tradition and symbolism. It represents the Jewish home with its four posts and its cloth canopy. This tradition dates back to the Bible times as the tent of Abraham was left open for hospitality. The chuppah also represents this hospitality to the guests, and its lack of furniture represents that the importance of a Jewish home is found in the people, and not the possessions. Chuppah translates to "covering" in hebrew, and the covering of the chuppah represents the presence of God over the covenant of marriage. Many of the ceremonious traditions for the Jewish wedding day take place under the covering of the chuppah including the reading of the ketubah, the kiddushin, the Sheva B'rachot and more. This symbolic structure is a significant piece of the Jewish wedding day, and we have seen many different types of chuppahs varying from those held up by the wedding party to elaborate constructions of floral elegance.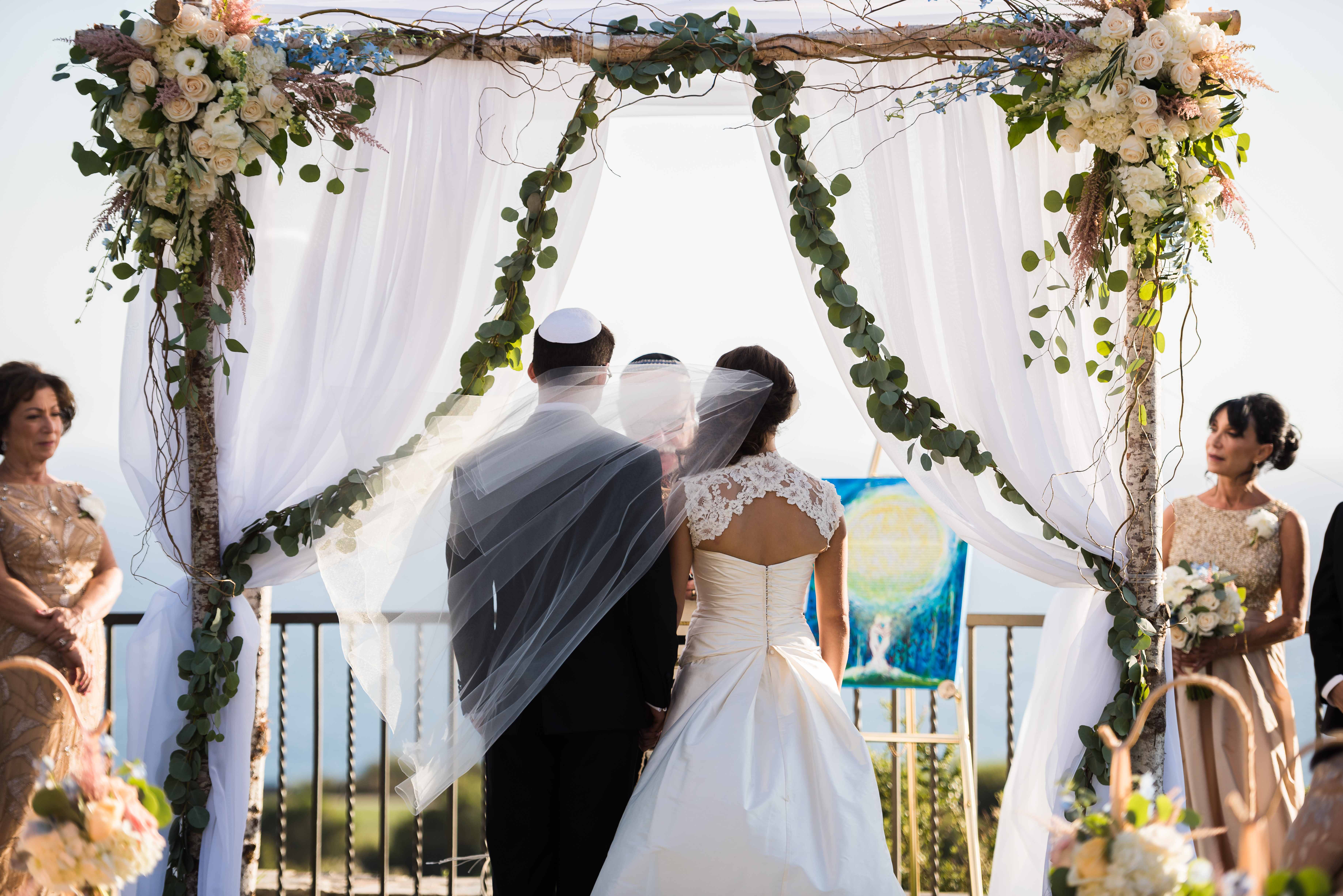 Jewish Chuppah Photography
The Chuppah is an integral part of the Jewish Wedding ceremony. Under its covering, two become one and Lin and Jirsa Photography is there to capture each and every moment. Not only are Chuppahs beautiful and symbolic structures, but they also often have the opportunity to filter the sunlight to create stunning portraits. This makes a beautiful backdrop for your family formals, or even a landmark to pose around for artistic couples portraits.
Jewish Chuppah Photos
Check out these example photos of the different chuppahs and the moments under its covering, captured at some of the different Jewish weddings Lin & Jirsa has photographed!
Contact us here for more info on our Jewish Wedding Photography. Check out our Jewish Wedding Photography page for more information on how we capture Jewish weddings.