Breaking the Glass Tradition
The breaking of the glass at the end of the Jewish wedding ceremony is quite possibly the most well-known tradition that takes place at Jewish weddings. Traditionally it is the man that stomps on the glass followed by a loud "Mazel tov!" There are multiple interpretations for the symbolism of this event. Some believe that it is a reminder of the destruction of the First Temple of Jerusalem, while others say it is a reminder that marriage is as fragile as glass. The breaking of the glass, like the commitment that the couple has just made, is irreversible and permanent.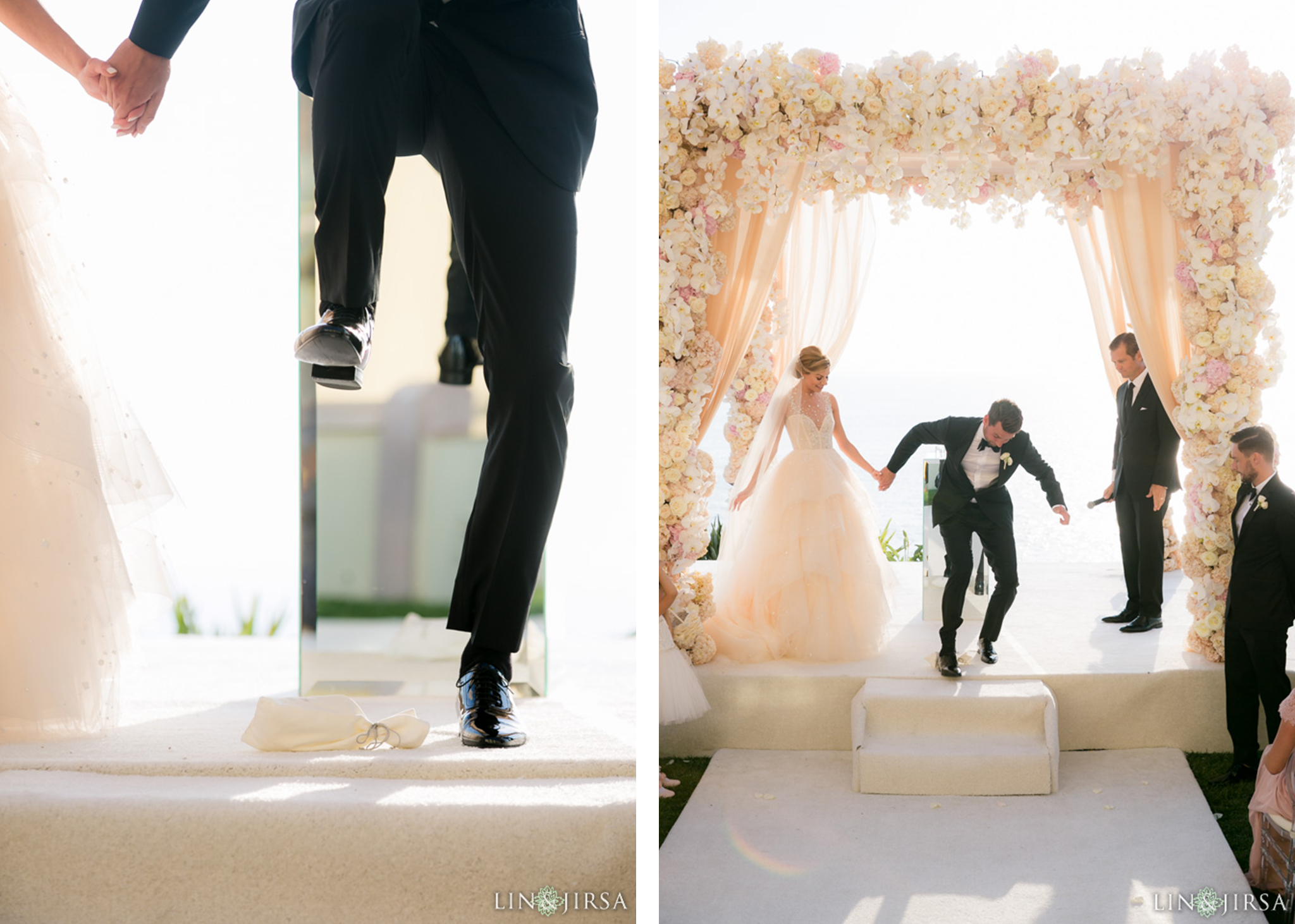 Jewish Breaking the Glass Photography
The moment of the breaking of the glass is fleeting, but it is a great action shot to capture as it is such a significant part of the Jewish wedding ceremony. We are sure to capture this important moment from multiple angles and in each step of the action. From the detail shots of the glass before it is broken, to the foot in the air before the glass is broken, we've got this fun moment covered! Check out these examples of the moment that the glass is broken from the many Jewish weddings we have photographed.
Breaking the Glass Photos
Contact us here for more info on our Jewish Wedding Photography. Check out our Jewish Wedding Photography page for more information on how we capture Jewish weddings.