A Santa Barbara Wedding
Now that your wedding is more than just a dream and you're planning out every last detail to ensure that your day will be beautiful, you have a lot of choices to make and probably don't want to overlook a single thing. But after your bouquet has dried and your dress is packed away in mothballs in the back of your closet, the memories captured by your creative team will remain.
At Lin and Jirsa, we take more than photographs. We bring all the emotions and tender moments to life. We create family heirlooms with an eye for beauty and creativity. And we would be honored to be your Santa Barbara wedding photographer.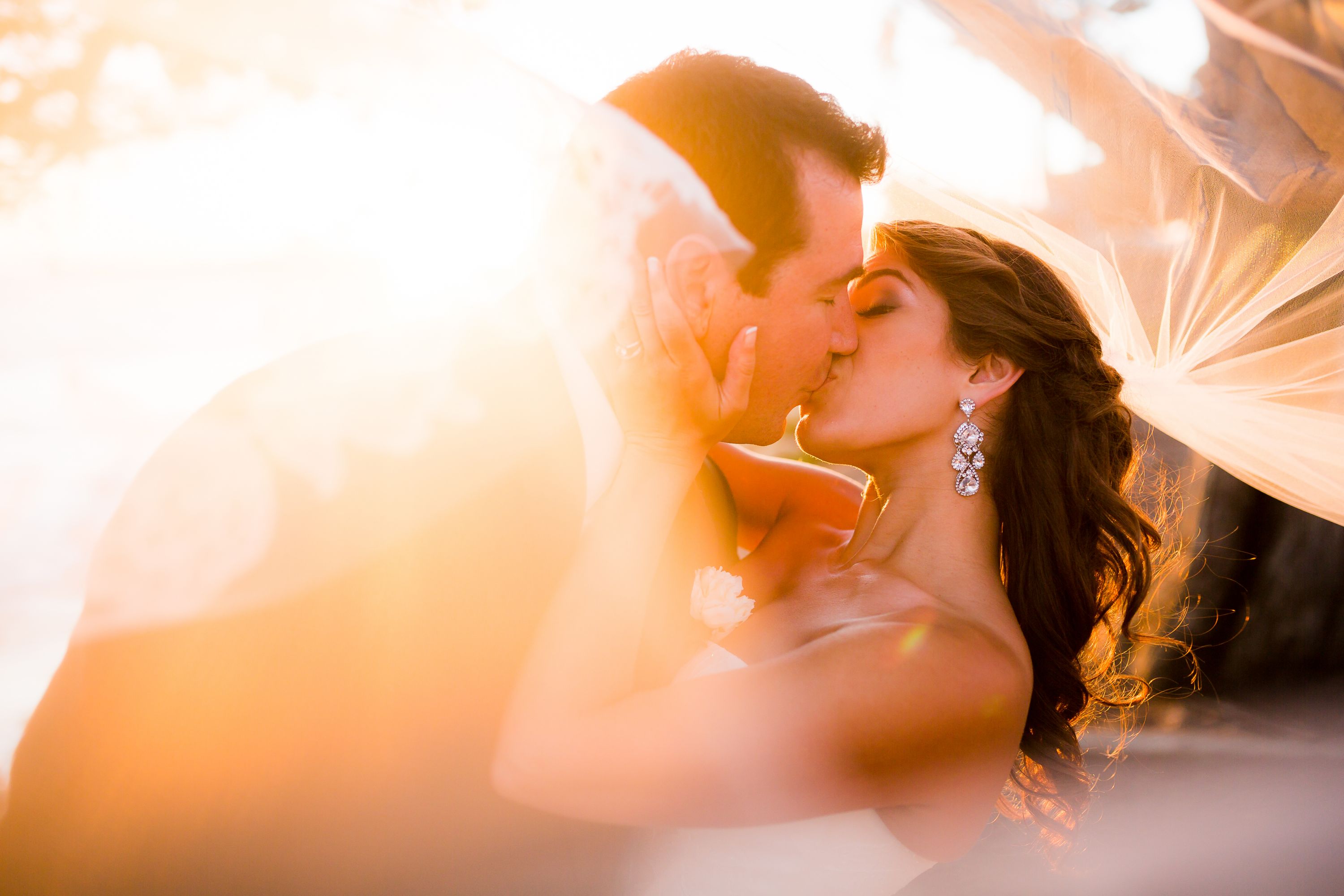 Wedding Photography in Santa Barbara
Nestled between the Santa Ynez Mountains and the Pacific Ocean, Santa Barbara hosts plenty of quaint and picturesque locations for wedding photos. Lin and Jirsa Photography is committed to not just taking exquisite photos at your wedding venue, but to documenting your union in the surrounding areas as well. With its Spanish architecture, red tile roofs, and gorgeous Mediterranean climate, Santa Barbara–the American Riviera–will make you fall in love with its scenery.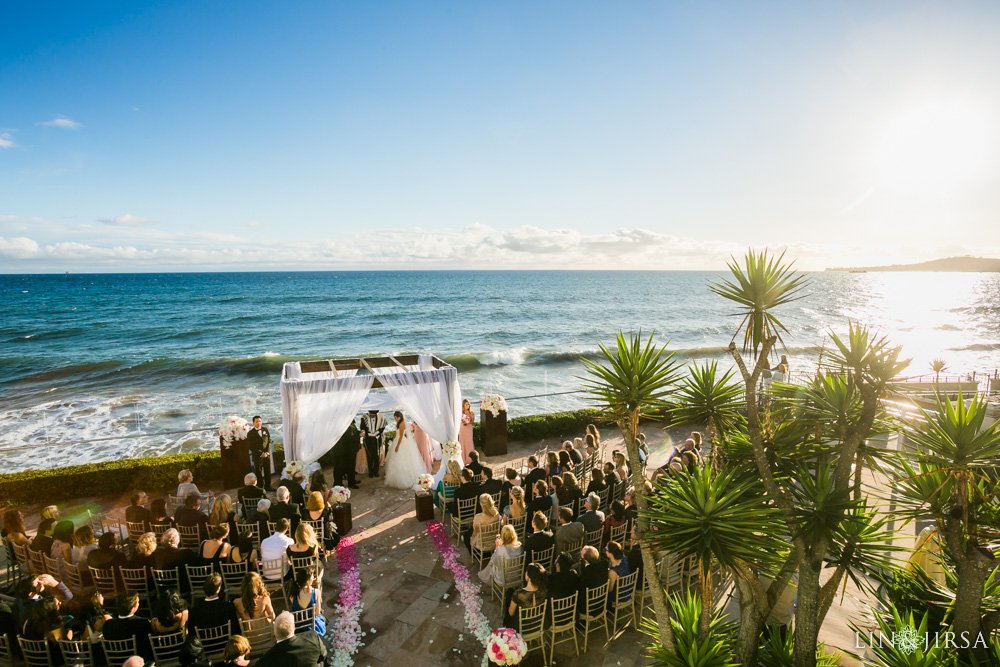 Among the most sought-after venues in Santa Barbara is the Sandpiper Golf Club, a golf course with ocean views that rival Monterey's famous Pebble Beach.  Gainey Vineyard is the picture of Santa Barbara wine country in California's rolling golden hills among row after row of grapevines.  At the luxurious Biltmore Santa Barbara, you can say your vows in the ocean breeze among the swaying palm trees. The Hilton Santa Barbara Beachfront Resort and the Ritz Carlton Bacara can also give you a wedding right on Santa Barbara's sunny beaches. Or you can choose Gerry Ranch, a real working farm in the Santa Rosa Valley that grows lemons, avocados, and blueberries. And the Wine Cask Restaurant, housed in a lovely adobe building that's over a century old, is the site of elegant weddings that transport you to another time.
Click here to see a complete list of our Santa Barbara wedding venues.
Cultural Weddings in Santa Barbara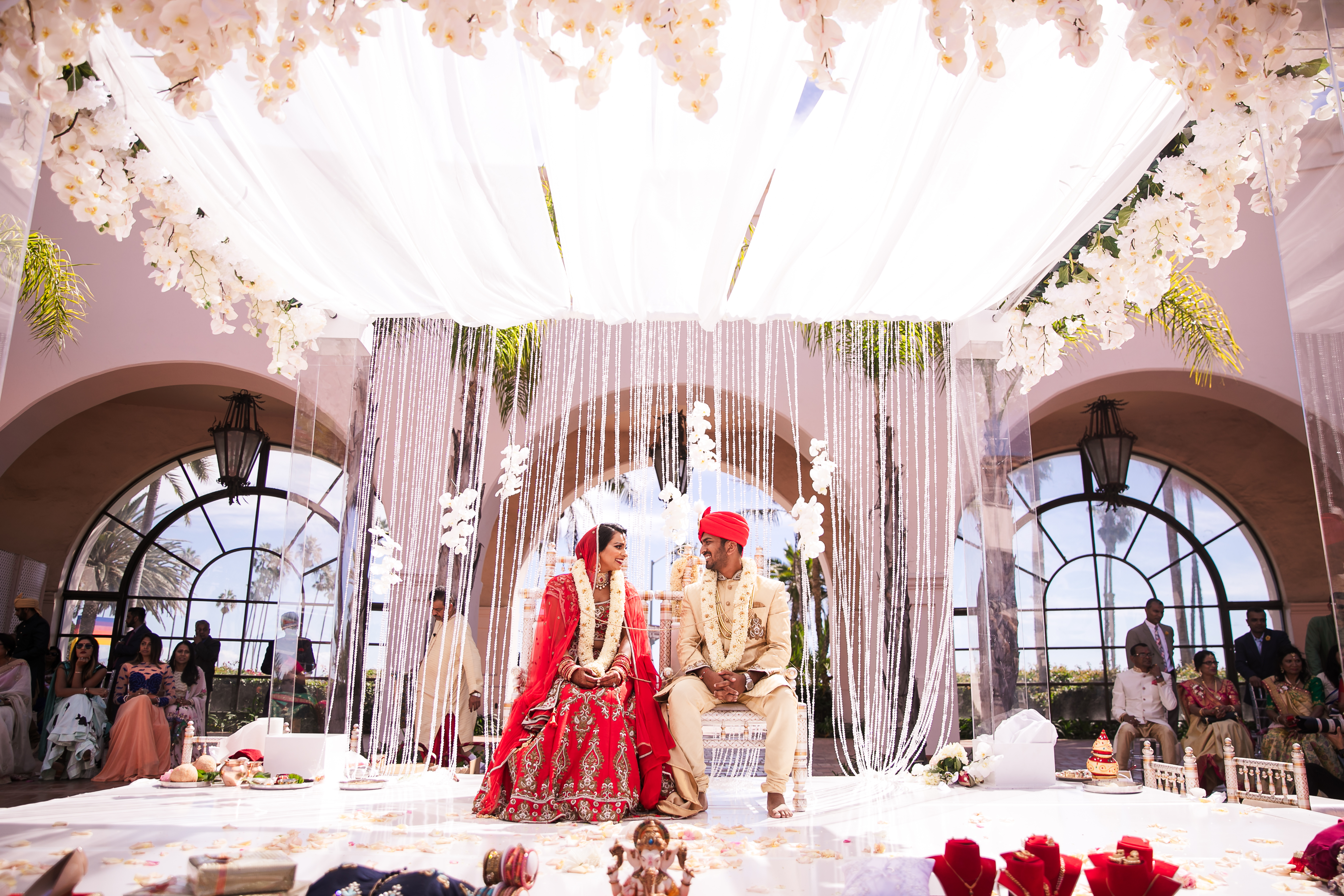 Santa Barbara has a diverse history, settled by Spanish missionaries and later functioning as part of Mexico until the U.S. acquired it in 1848. The city still boasts a strong Latinx population today, as well as residents from Asia and India. Santa Barbara's rich diversity will allow you to celebrate your wedding in your own personal style, while honoring your culture and traditions.
At Lin and Jirsa, we have a wealth of experience capturing the beautiful traditions of Indian weddings, from Mendhi parties to the Sangeet and the Baraat. We also love photographing Chinese, Korean, Muslim, and Vietnamese weddings. We honor diversity in all its forms, and we'd love to document your unique heritage on your monumental day.
Santa Barbara Engagement Photography
There's so much natural beauty and elegant architecture in Santa Barbara that you'll have a hard time finding a spot that isn't perfect for engagement photos. In addition to the above venues, we love doing shoots at the Douglas Family Preserve (where the ocean meets the woods), fragrant Clairmont Lavender Farm, or the majestic views at Carpenteria Bluffs.
To tell a complete engagement photography story, we recommend that you combine two locations and two outfits. For example, serene Butterfly Beach is on the property of the Biltmore, so you can do one shoot in the opulence of the resort and then take sunset photos among the foliage of the bluffs overlooking the crashing waves.
Santa Barbara Wedding FAQ
Q: What weather should I plan on for my Santa Barbara wedding?
A: The American Riviera is known for its perfect Mediterranean weather. U.S. News and World Report named Santa Barbara's climate the best in the country, with its cool breezes in the summer and warm winter weather.  This means you can plan a year-round wedding that's neither too hot nor too cold, with the right amount of humidity where you won't have dry skin or frizzy hair.
Q: What tourist attractions can my out-of-town guests enjoy?
Out-of-towners at your Santa Barbara wedding will delight in the historic Mission Santa Barbara and the architecture of the Santa Barbara County Courthouse and the Our Lady of Sorrows Church. Military buffs will enjoy the Presidio of Santa Barbara.  And of course, everyone loves Santa Barbara's idyllic beaches.
Q: What airport is closest to Santa Barbara?
A: Guests may find a flight into the Santa Barbara Municipal Airport. Otherwise, the Santa Barbara Airbus offers service to and from LAX, 100 miles to the southeast.
How to Book Lin and Jirsa For Your San Francisco Weddings
We'd love to set up an appointment for you to come by our studio or attend an online consultation meeting with one of our studio managers. This also gives you a chance to see our albums, meet the team, and find out more about our other services, including wedding videography!
Contact Us For More Information