Alila Marea Beach Resort Encinitas is a stunning destination to have a wedding, with its modern luxuries and breathtaking seaside views. To start, the resort provides luxurious and charming suites with contemporary designs that boast ocean-facing balconies, reflecting pool terraces, and plenty of natural light – everything you need to create a peaceful atmosphere for your special day. The resort's range of amenities lets couples make their wedding memories even more extraordinary. Additionally, Alila Marea offers the services of their talented event coordinators to help couples organize whatever celebration they wish for. With such great features and service, it's no wonder that this resort has become one of the premier destinations for weddings across California.
The following article features images from Jasmine and Rahi's incredible Alila Marea Beach Resort Encinitas Wedding. You can see the full blog post here.
Bride and Groom Suites
The bridal suites have plenty of window light and classic, stylish decor.  This combination creates a beautiful backdrop for portraits, preparation photos and candid photos on your wedding day.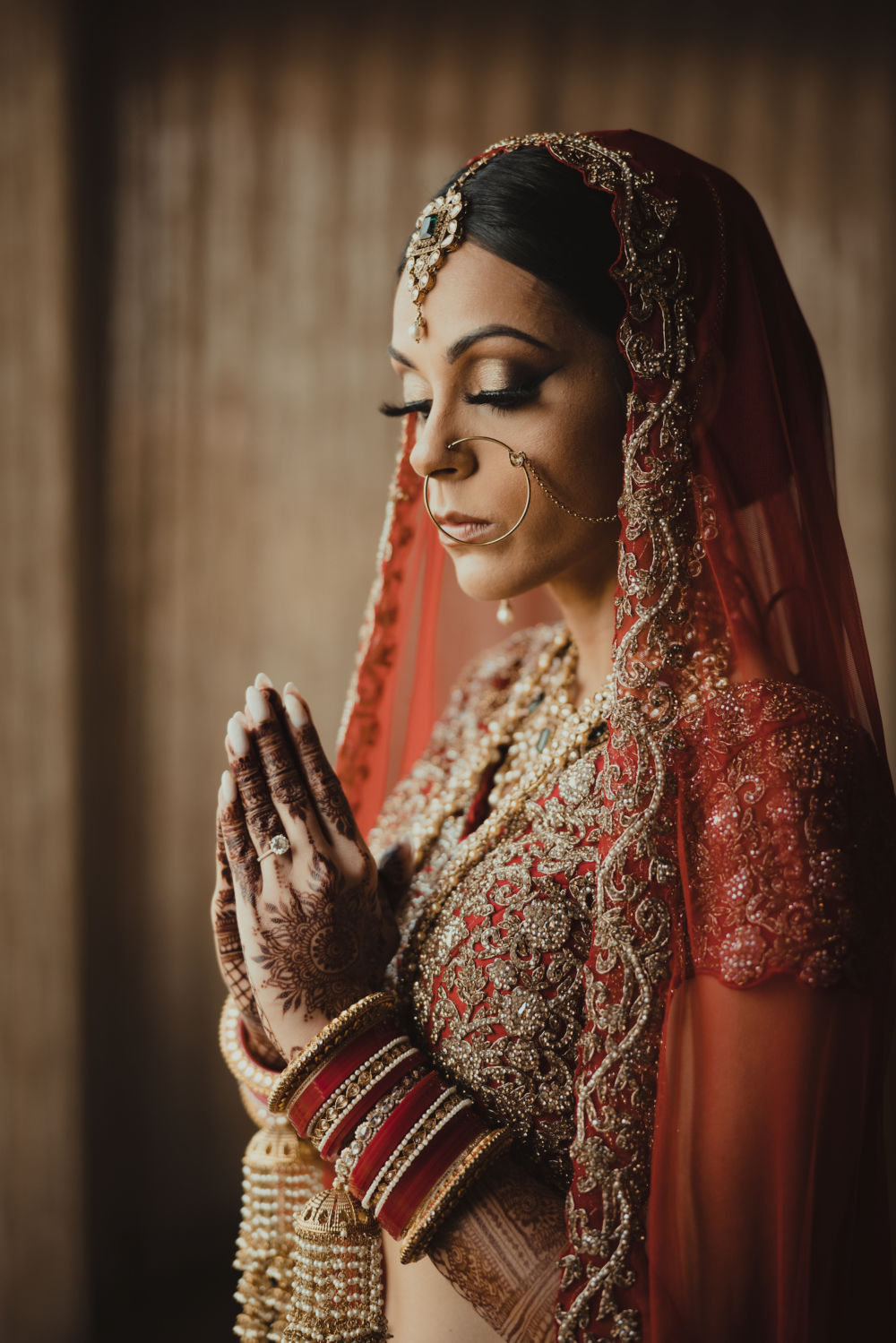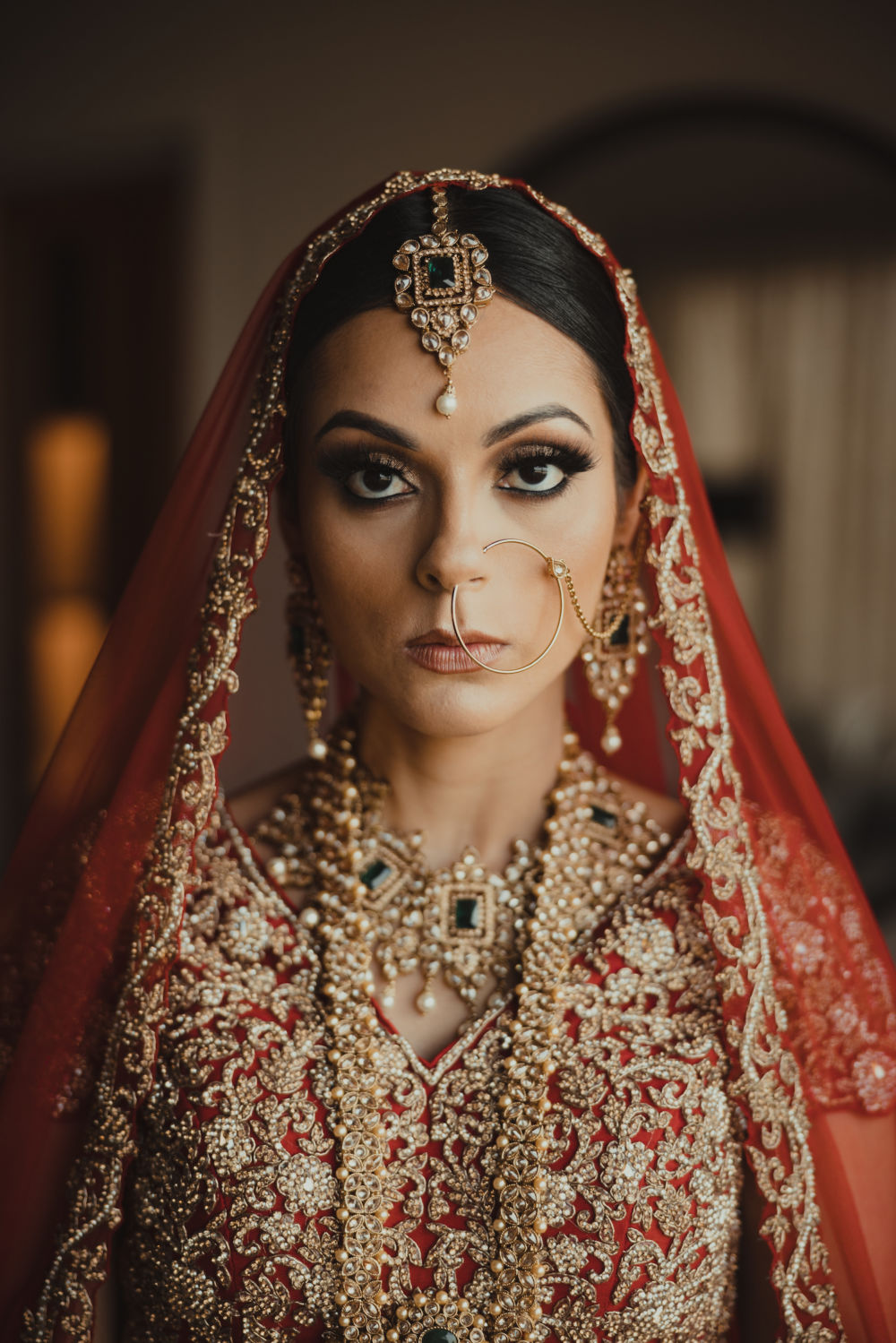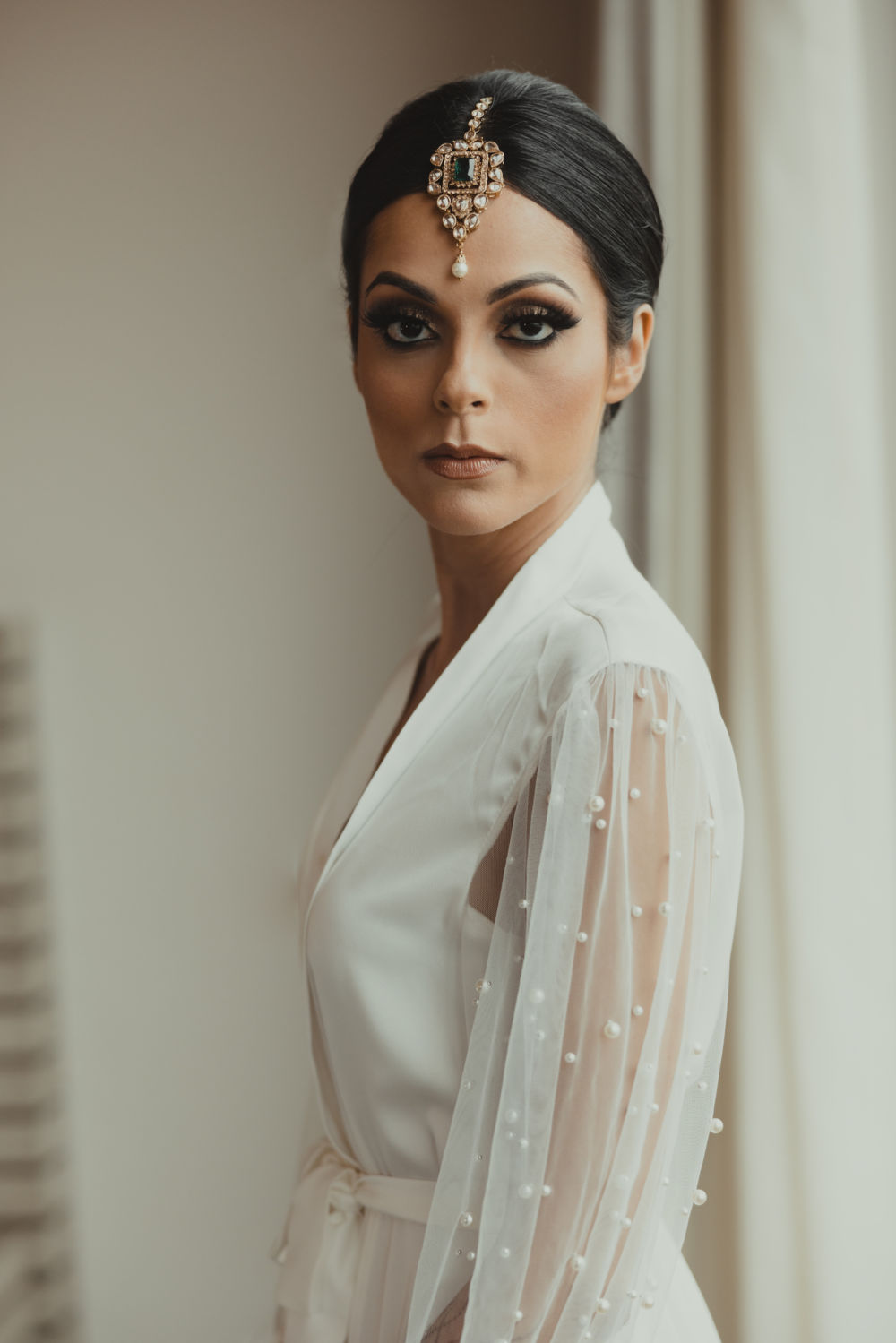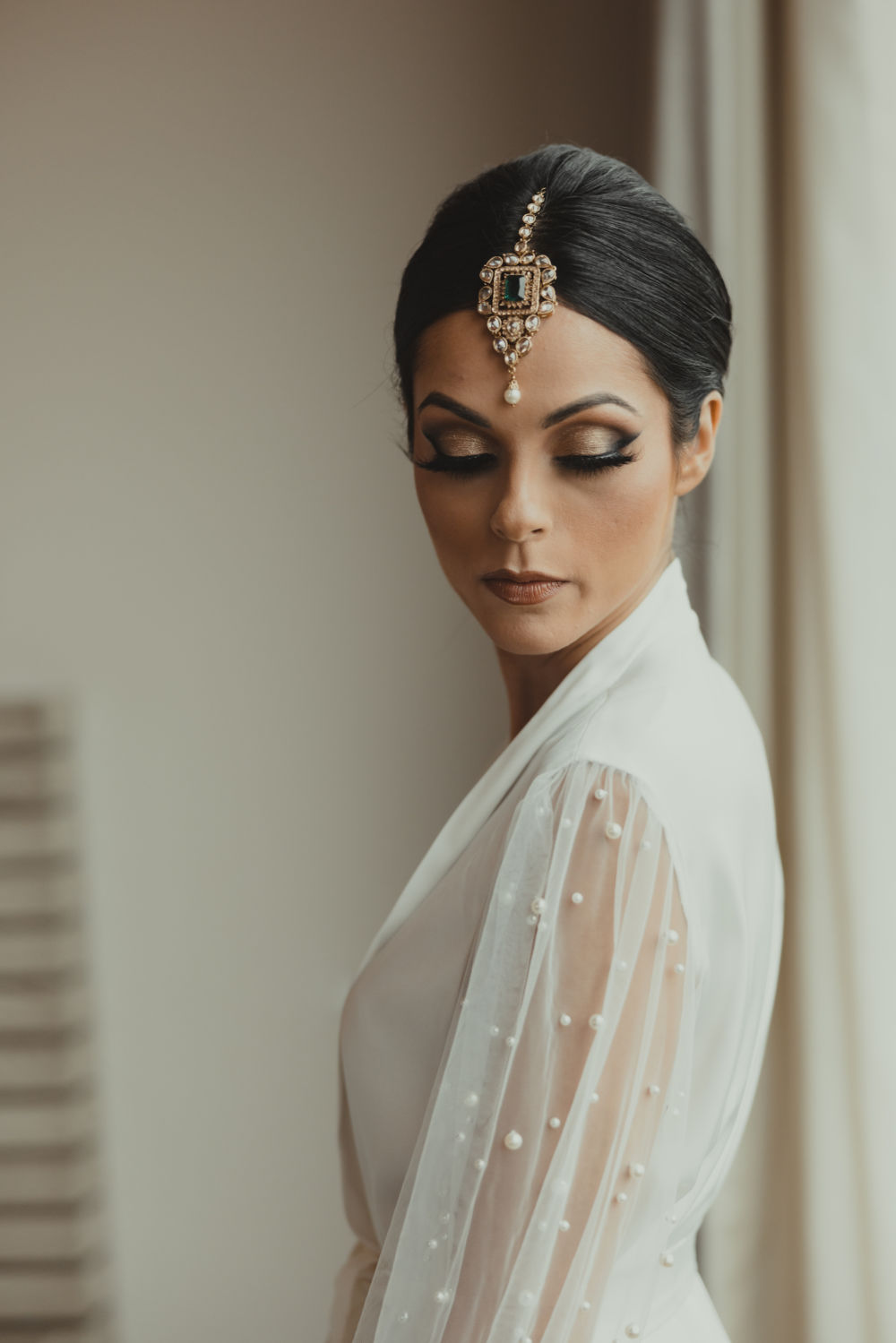 Ceremony Site
The ceremony site at the Alila Marea Beach Resort Encinitas features a stunning view of the pacific ocean, giving you and your guests a peaceful, gorgeous backdrop for your wedding. Here are a few examples of the wedding ceremony site.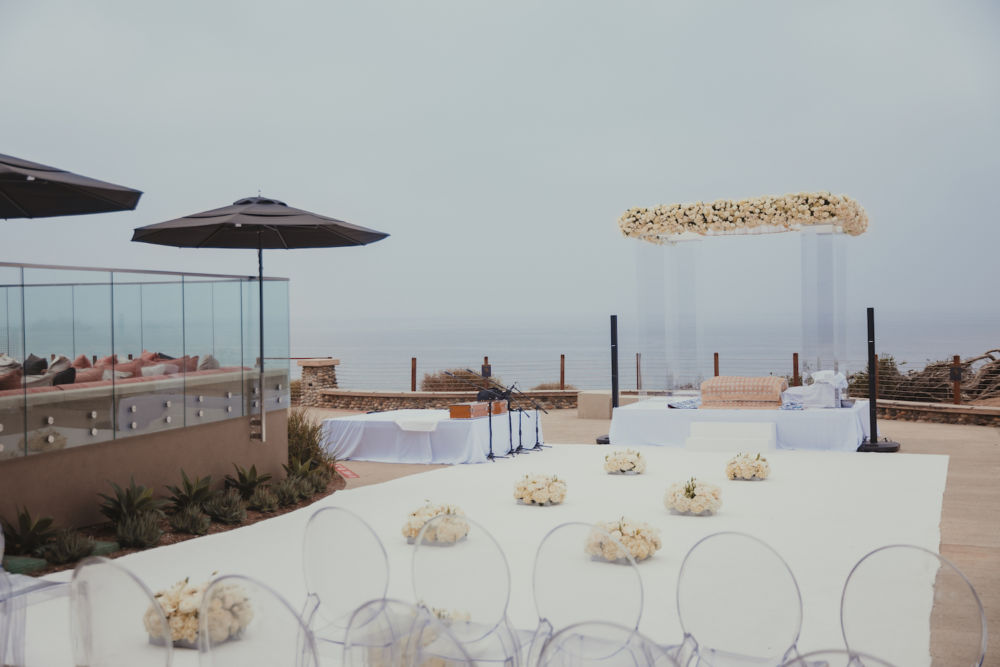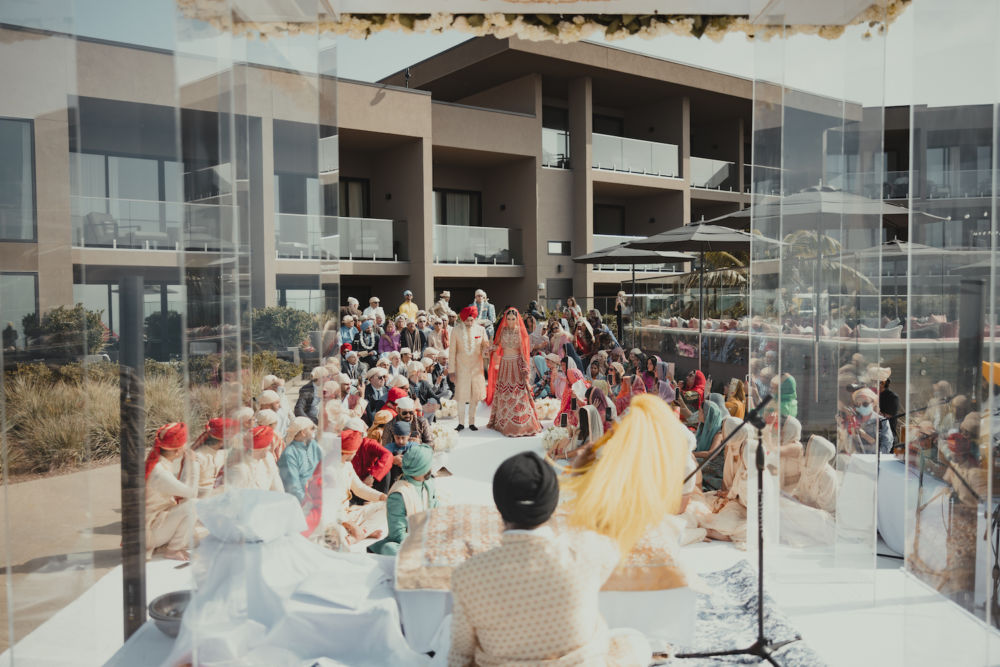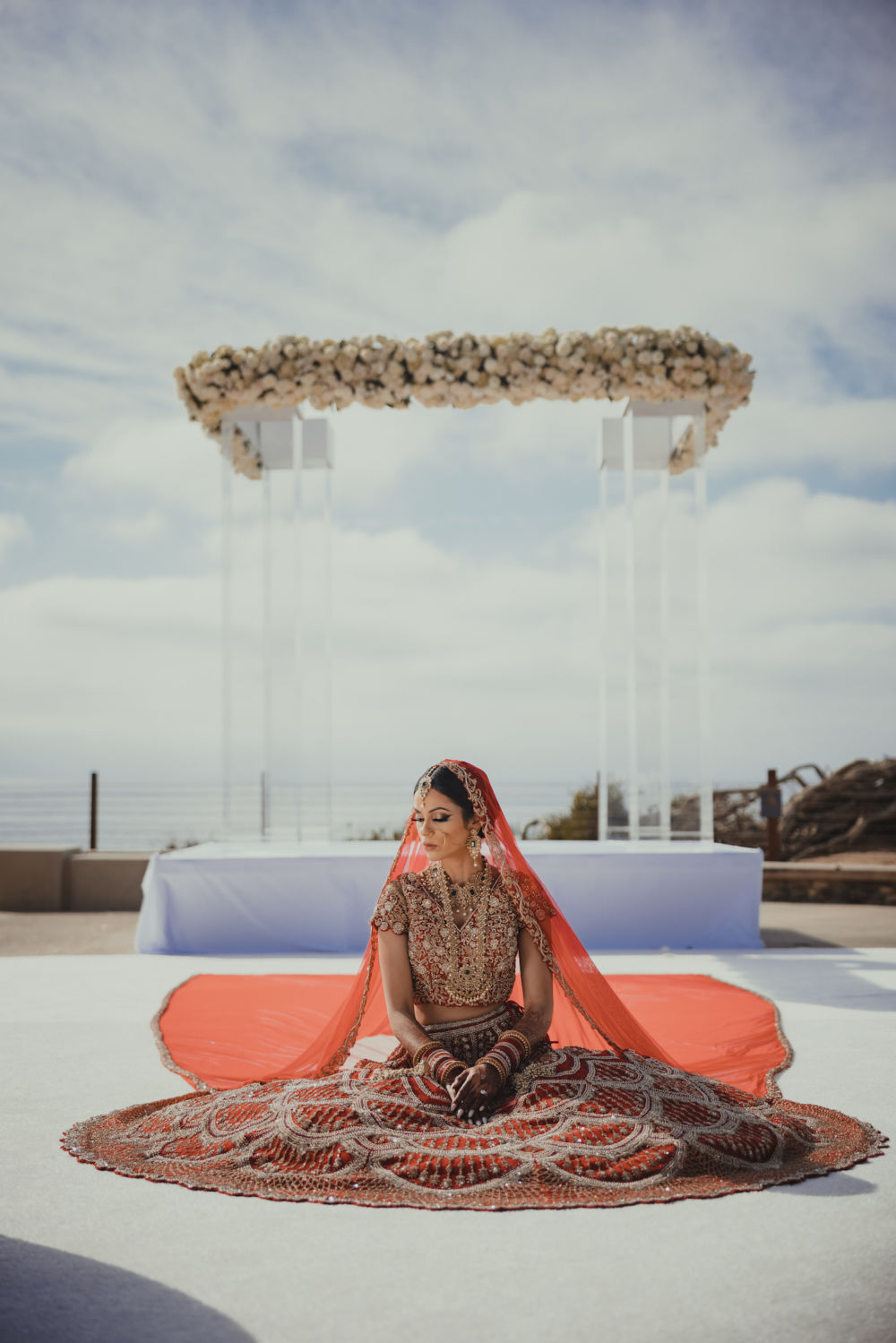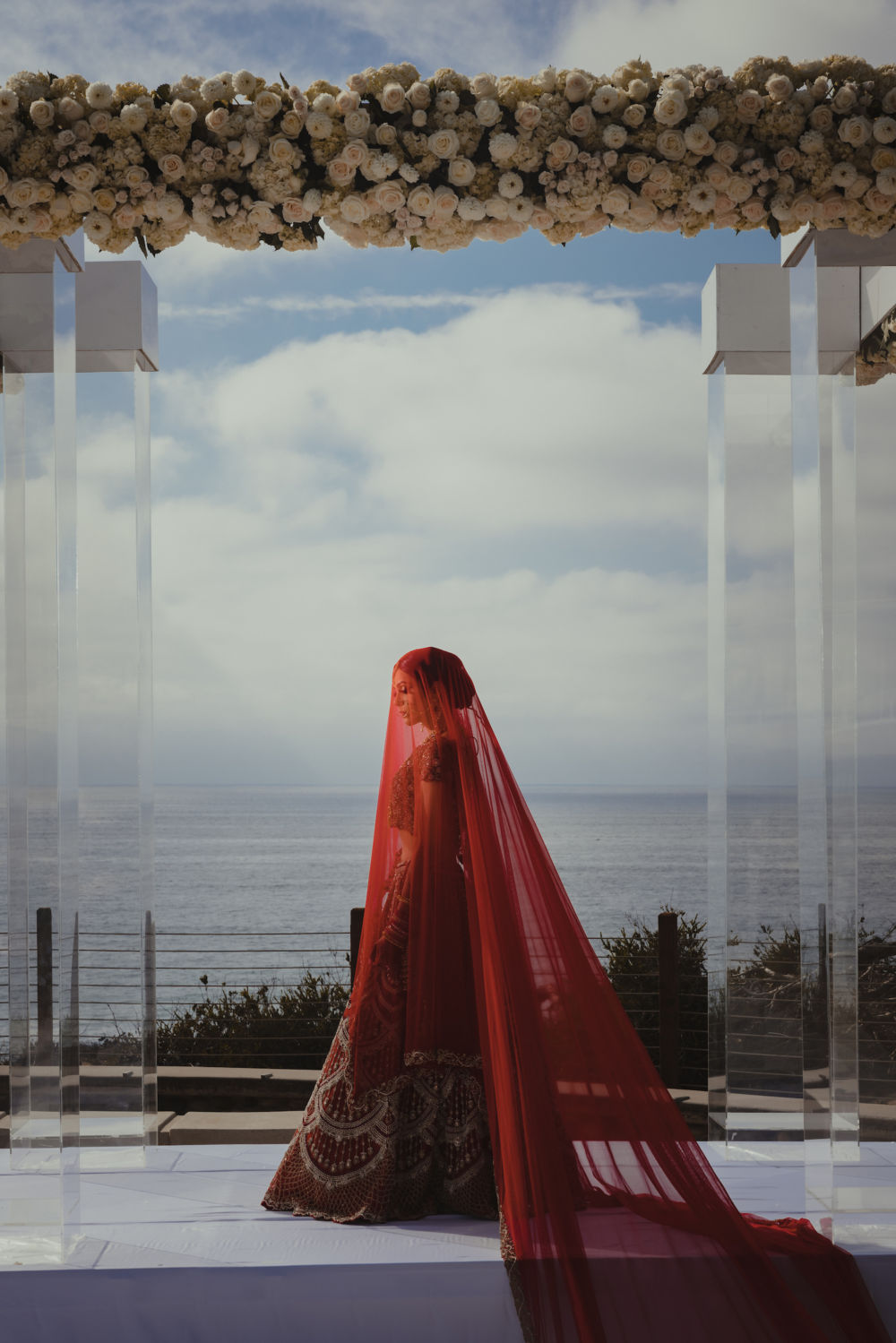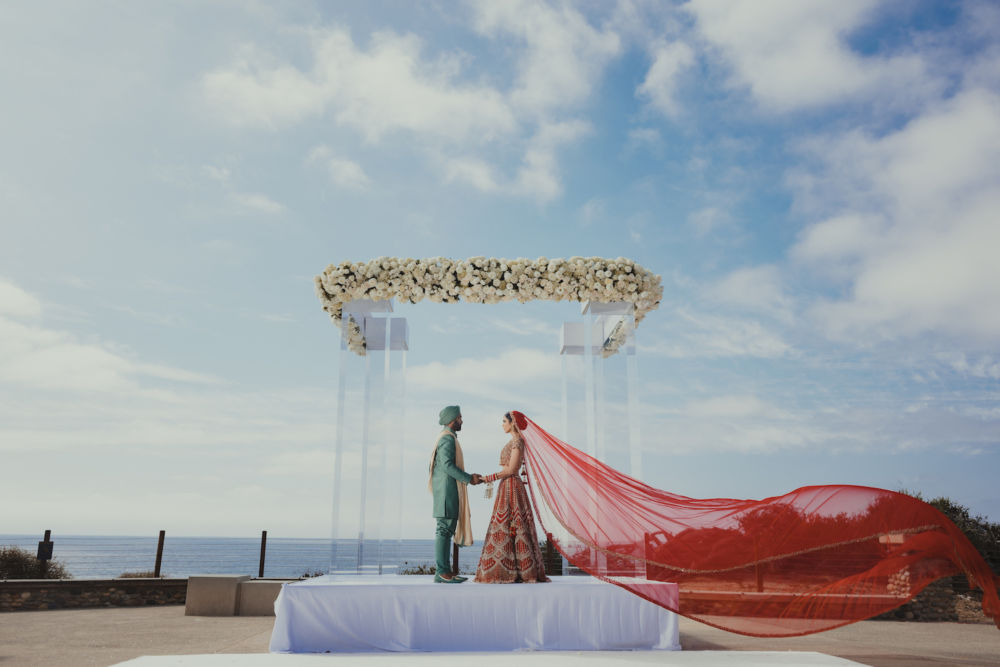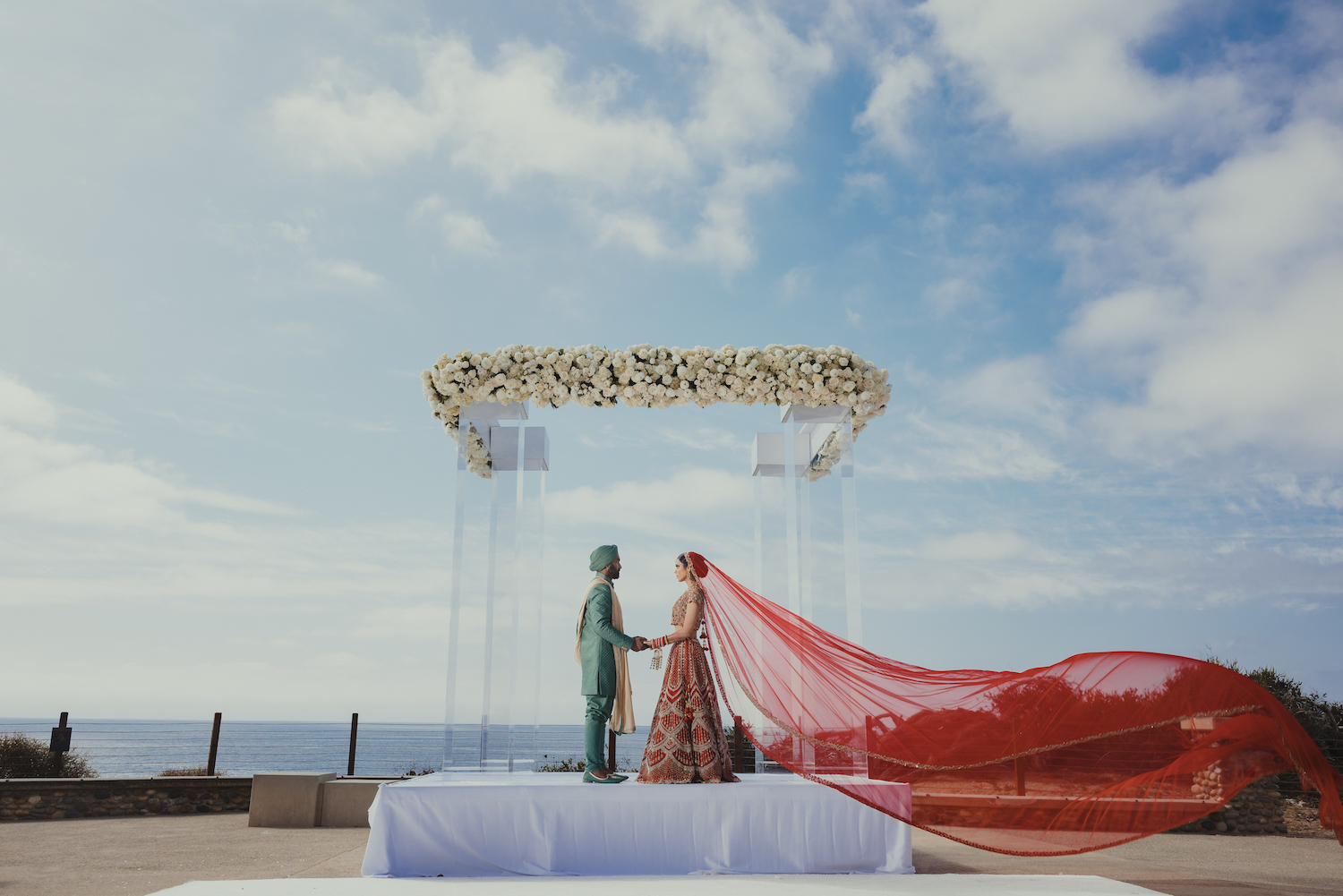 Front of the Resort (Valet Area)
The architecture of the building facade features a unique curve that creates an interesting backdrop for couples photos. If you're having a south asian wedding, it's also a great location to start a Baraat (the marriage procession).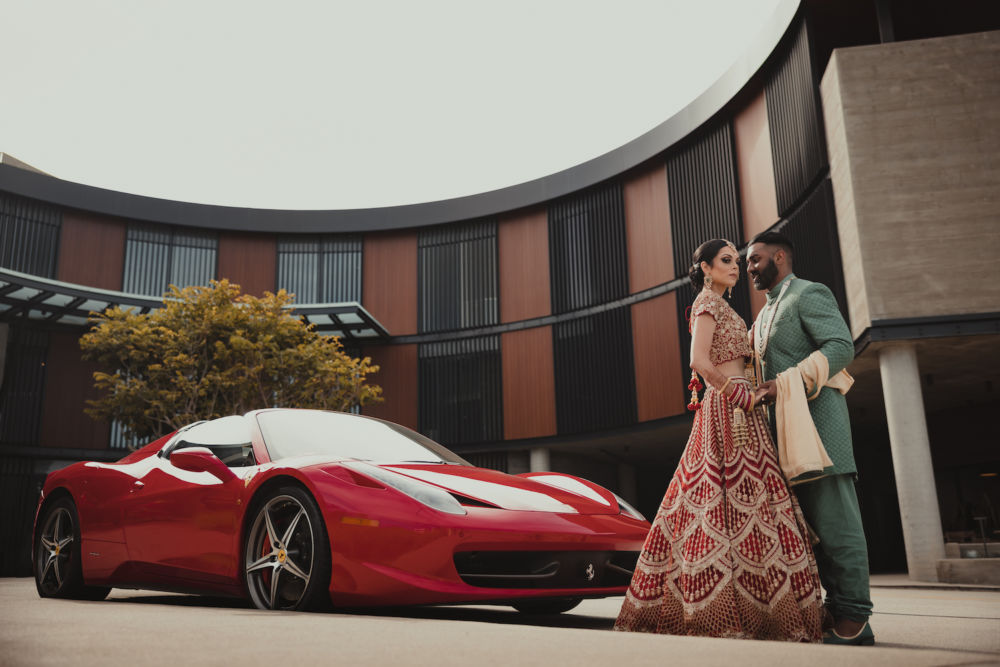 Surrounding Grounds
The area in and around the hotel feature plenty of great photo locations that you can use on your wedding day. The location is truly a photographer's playground, with seemingly infinite creative possibilities to explore. The paths and walkways also make a great route for a Baraat, as pictured below.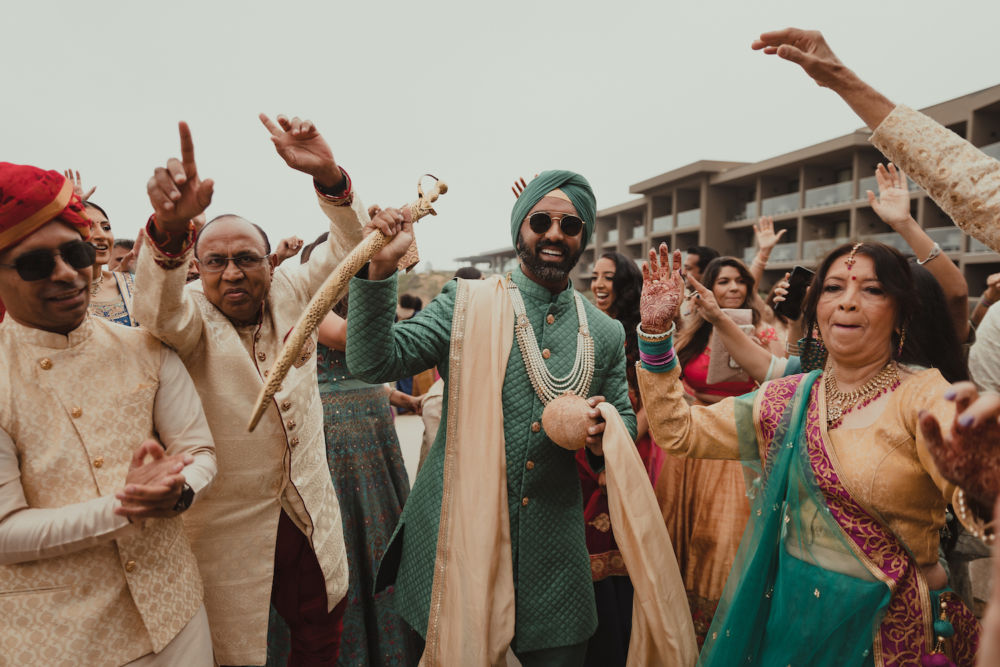 Staircase
A classic photo location at the Alila Marea Beach Resort Encinitas is the gorgeous staircase, featuring a chandelier, interesting lines, and a beautiful vibe.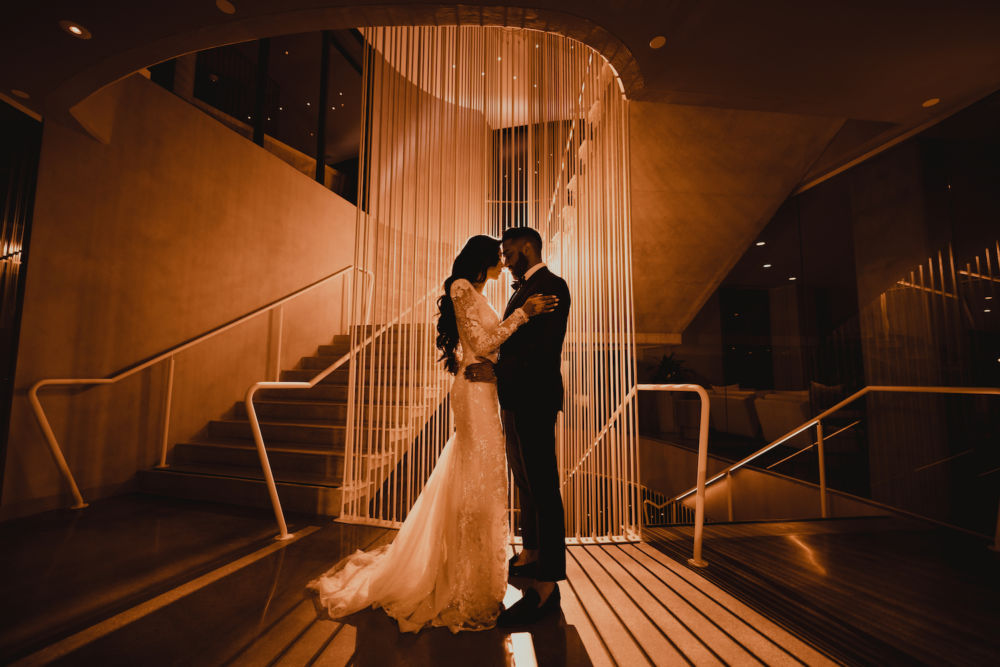 Reception Ballroom
Of course, no wedding is complete with out a ballroom to celebrate at the end of the night, and the Alila Marea Beach Resort Encinitas doesn't disappoint.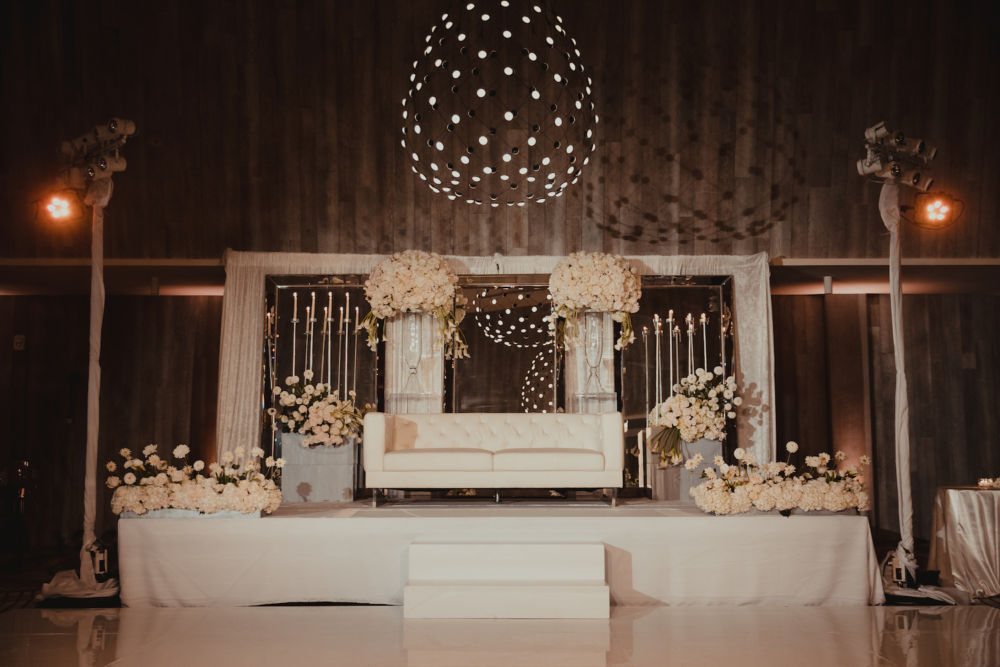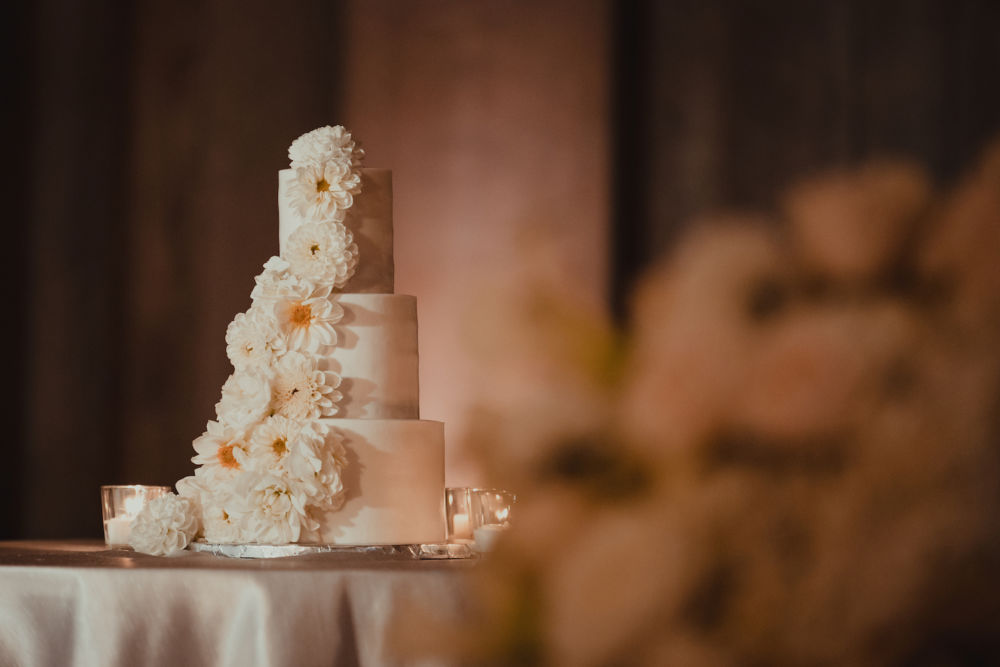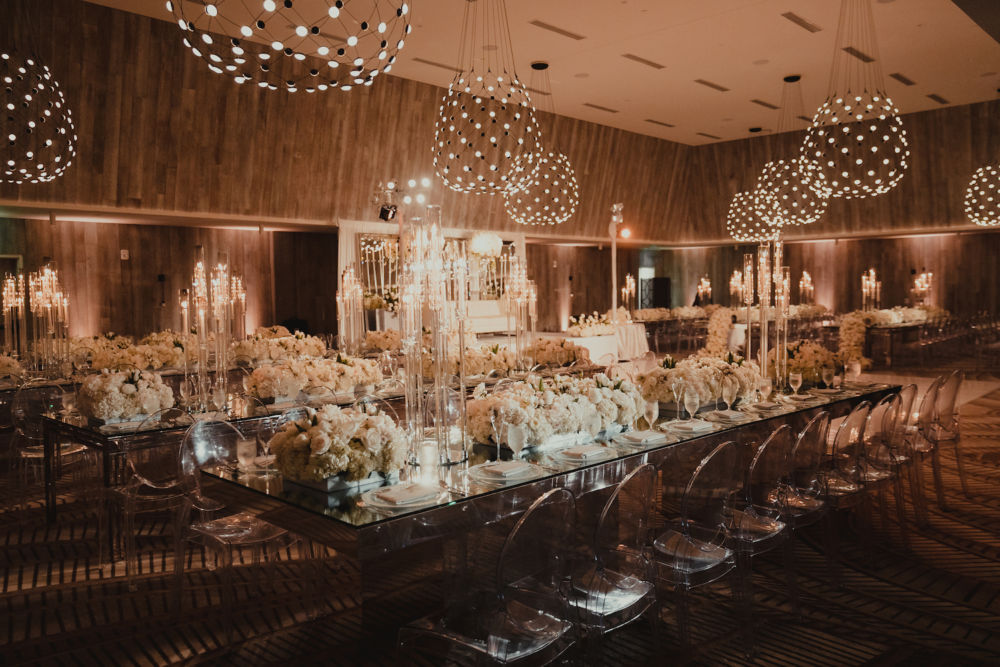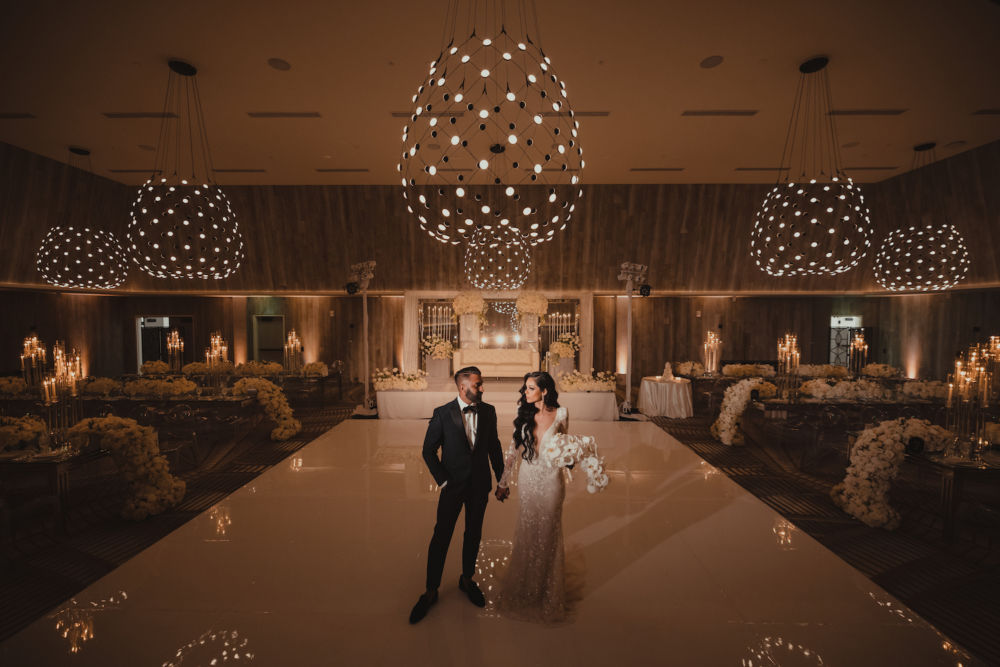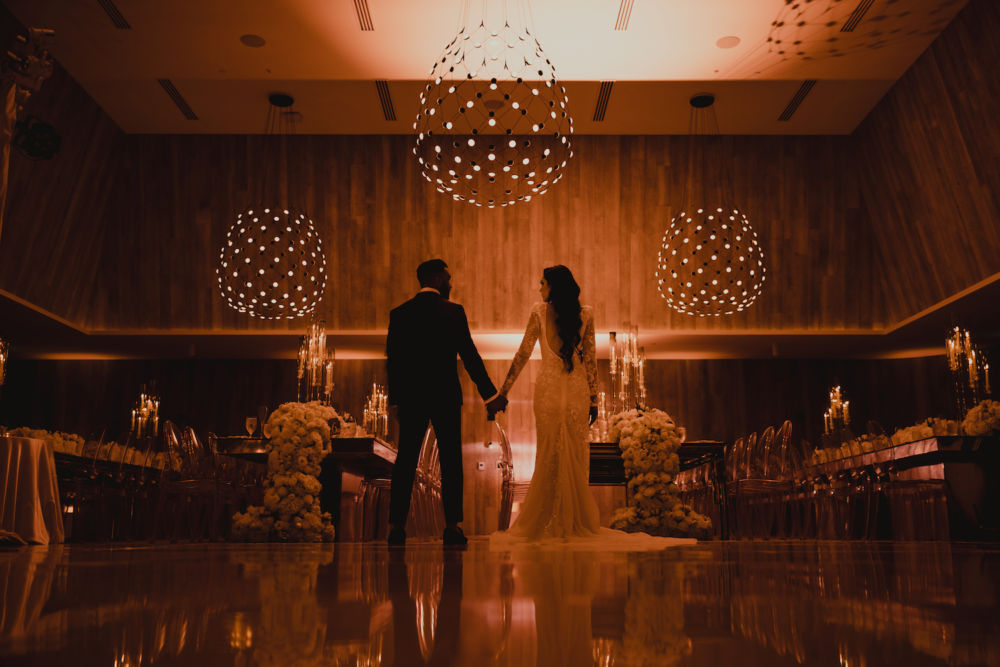 Conclusion
The Alila Marea Beach Resort Encinitas is a gorgeous place to get married, and we would highly recommend this venue to any of our wedding couples.