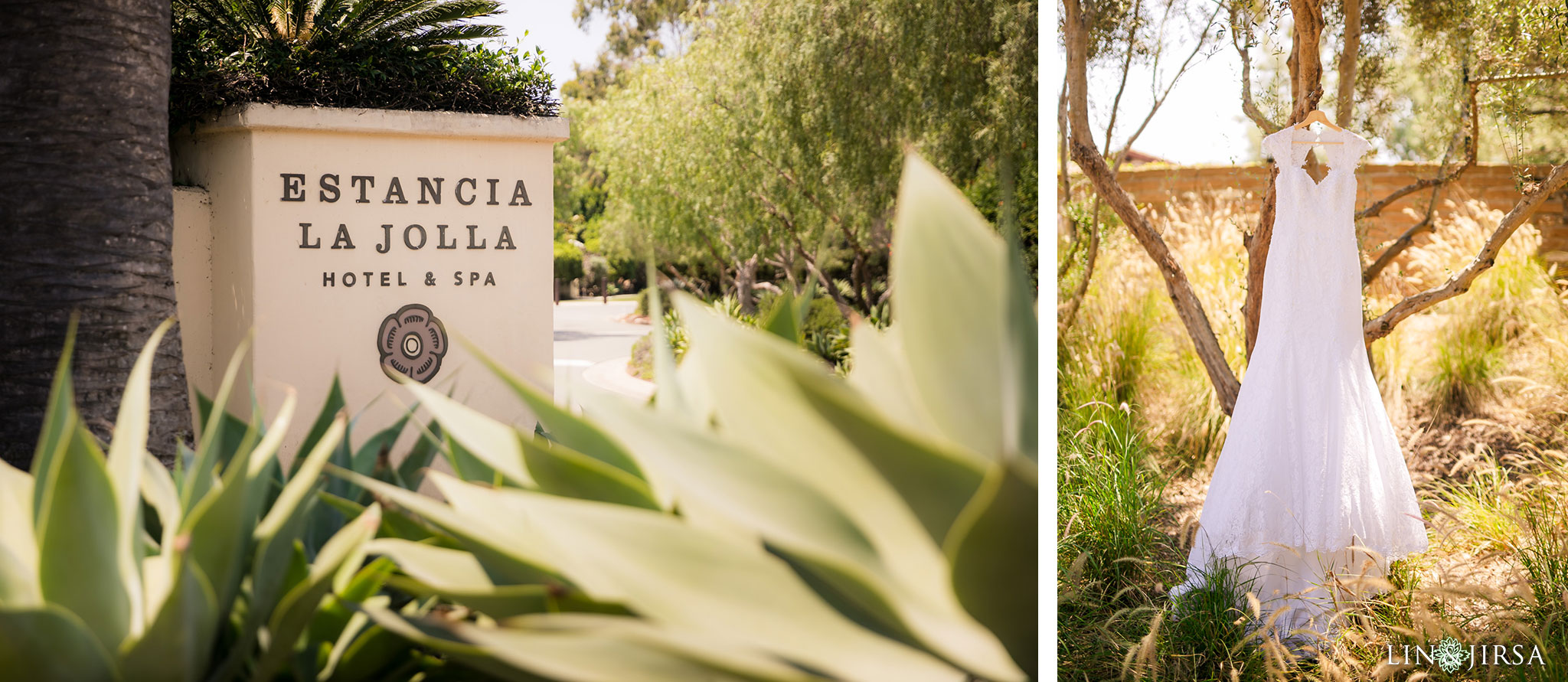 The luxury of a resort meets San Diego charm at the Estancia La Jolla Hotel and Spa in the heart of Torrey Pines. This AAA Four Diamond rated venue boasts 10 acres of gardens and Spanish architecture, along with a catering team and events staff that can't be beat. Complete with an award-winning spa, multiple ceremony and reception spaces, and a restaurant with a garden view, once you arrive at Estancia La Jolla, you have everything you need and more right at your fingertips for your wedding weekend.
Estancia La Jolla Wedding Preparations
Brides and grooms alike will have space to prepare for their wedding day in two separate dressing rooms, located on site at Estancia La Jolla. Whether you are toasting with champagne or sharing stories about the lovely couple, the entire bridal party will feel at ease while awaiting the wedding day activities.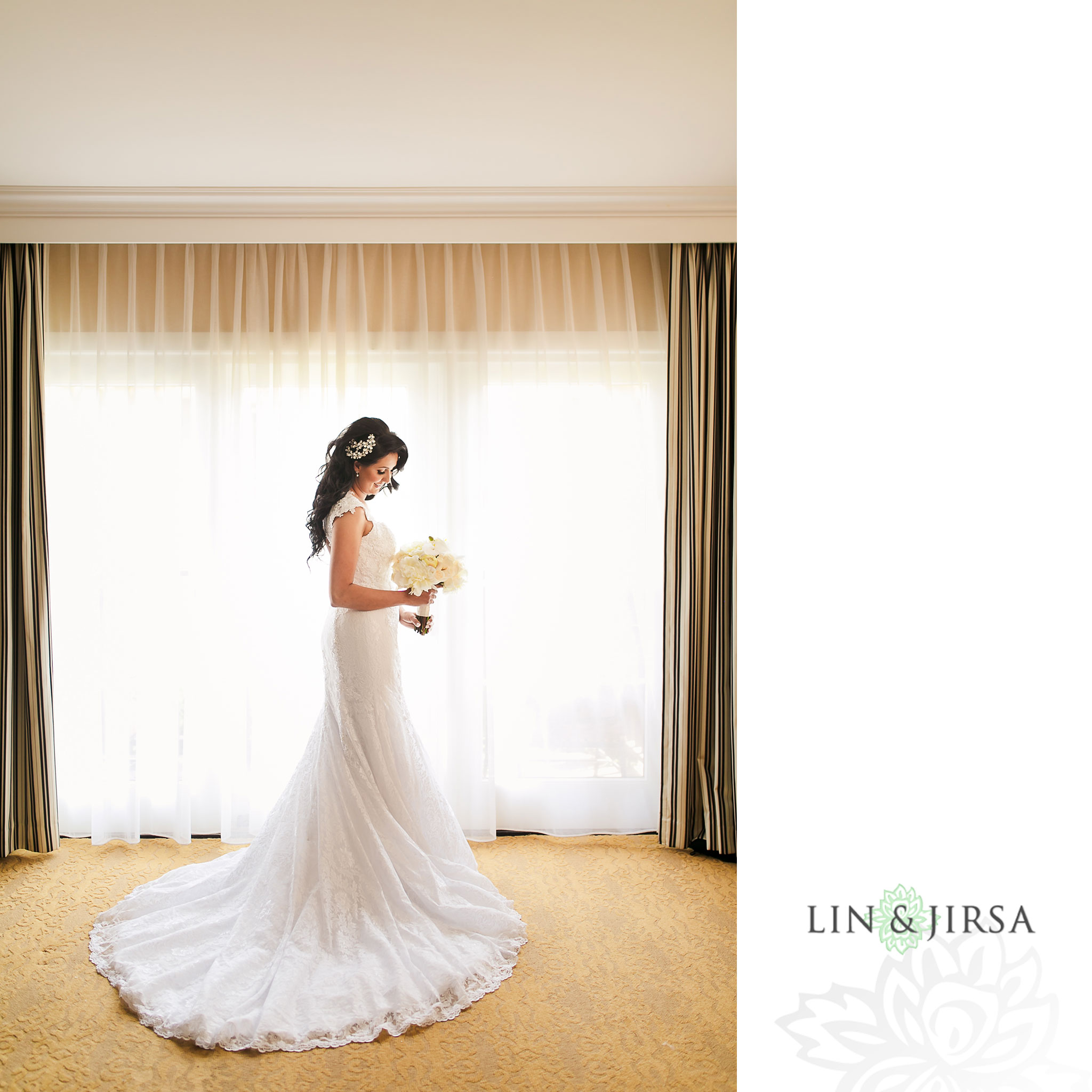 Estancia Couples Session and Bridal Party Portraits
Finding the perfect shot for wedding photos is easy at Estancia La Jolla, with acres of lush gardens and unique botanicals to choose from. Even the full bridal party will make the most of the gorgeous grounds, and you can capture the full aesthetic of the venue in one shot.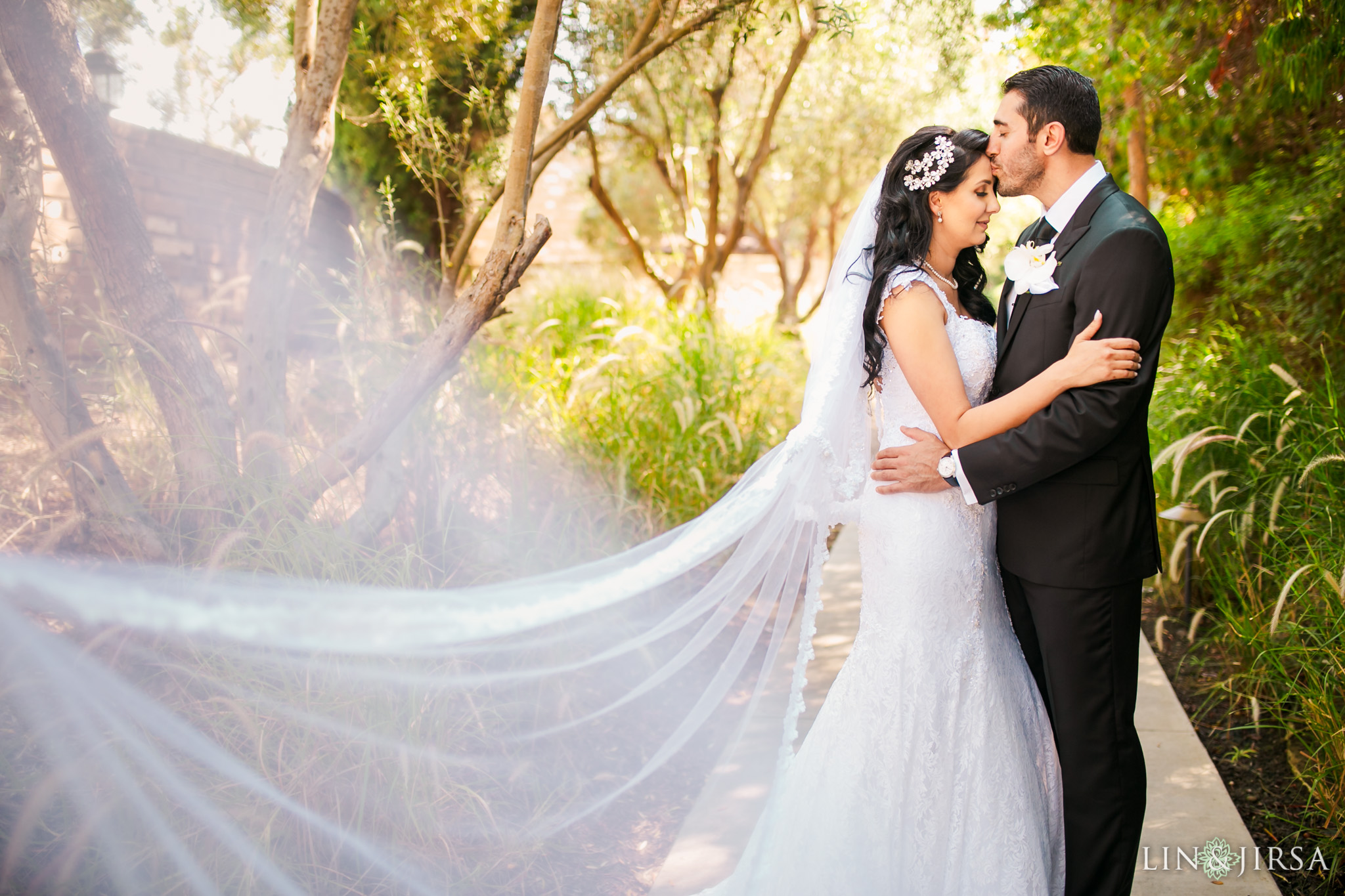 The private pathways, pictured above, are perfect for your first look wedding photos or for couples session portraits at the Estancia.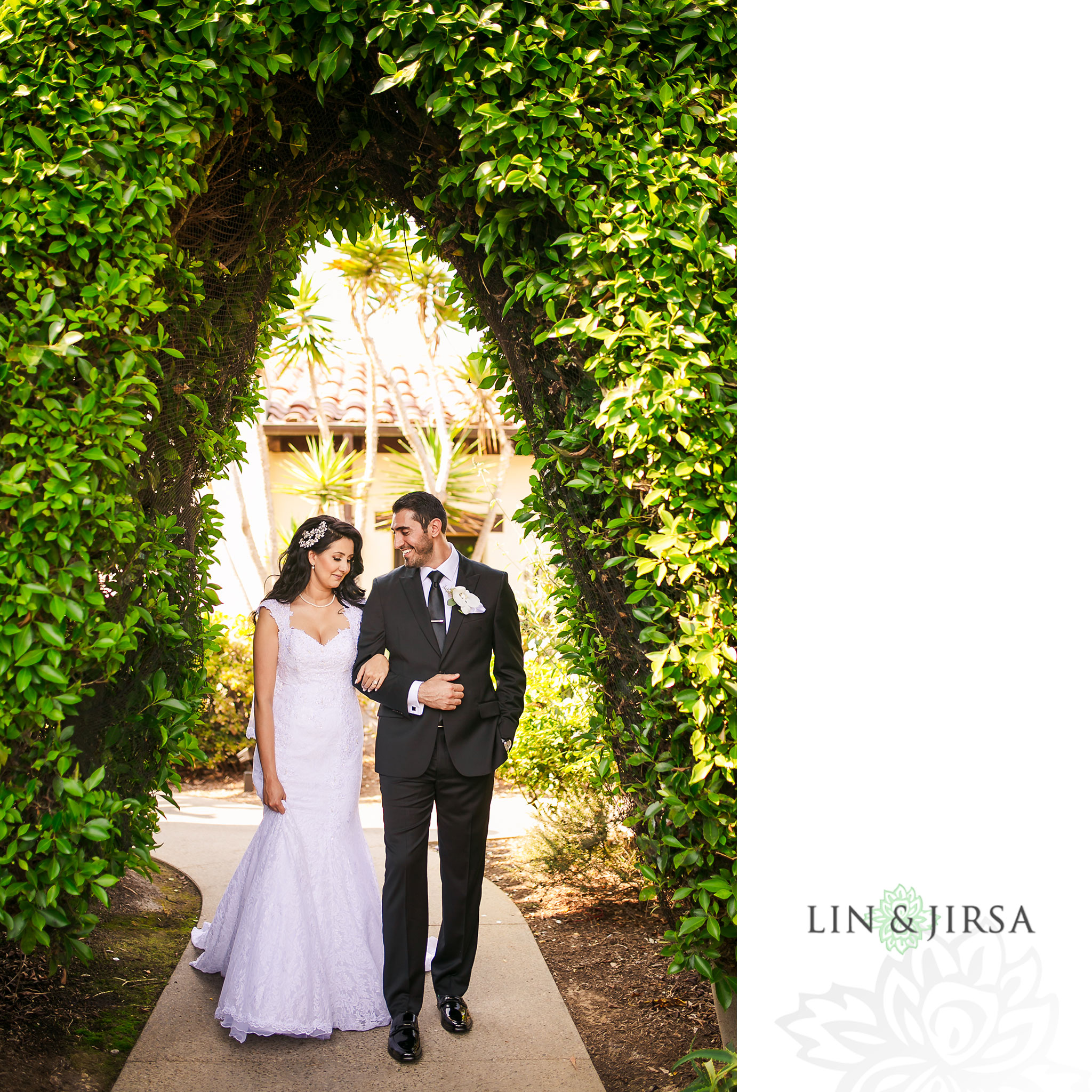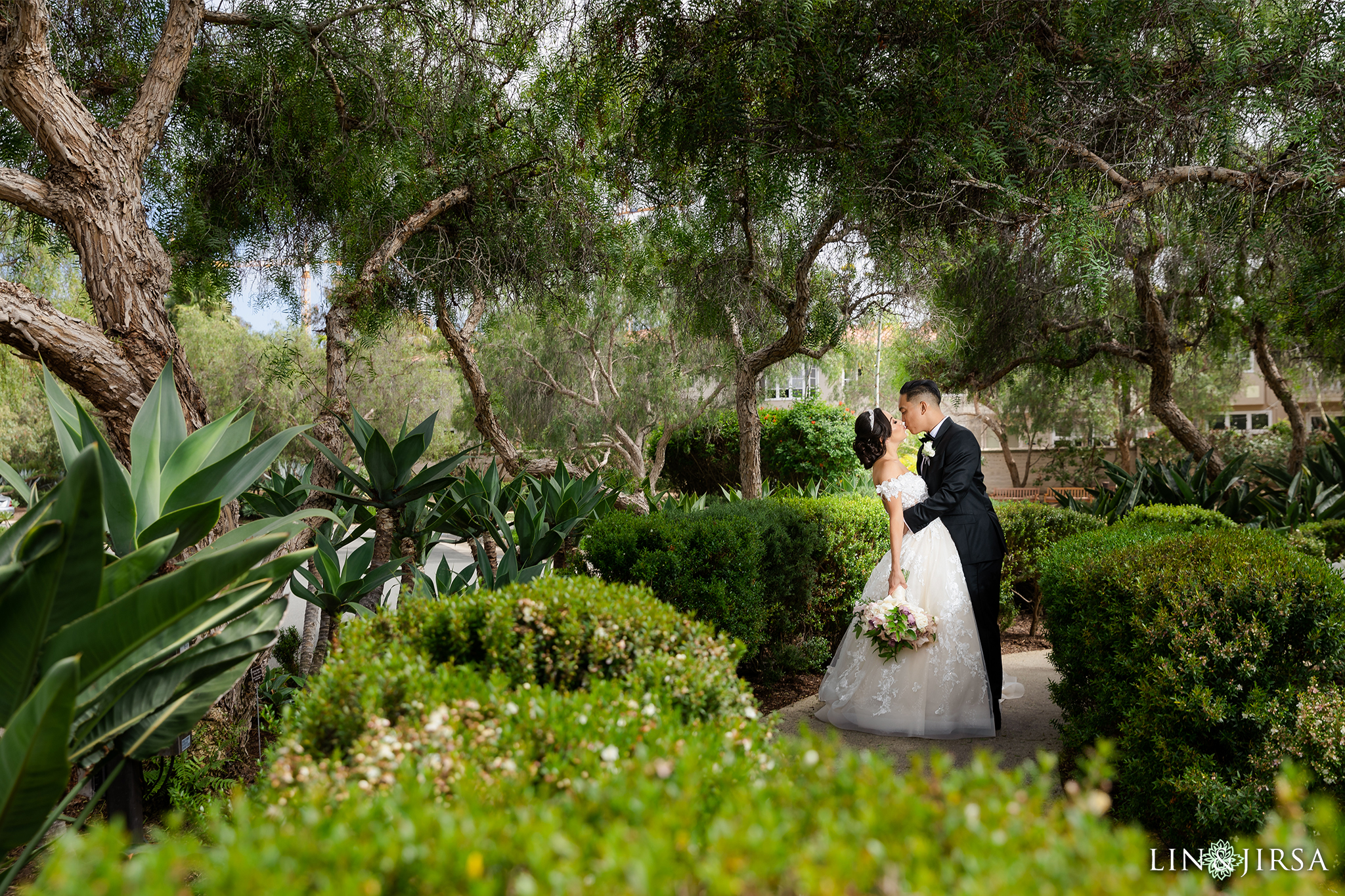 For your Estancia La Jolla Wedding photos, you'll get the beautiful green arches, Spanish architecture, and other unique elements like the tall cacti.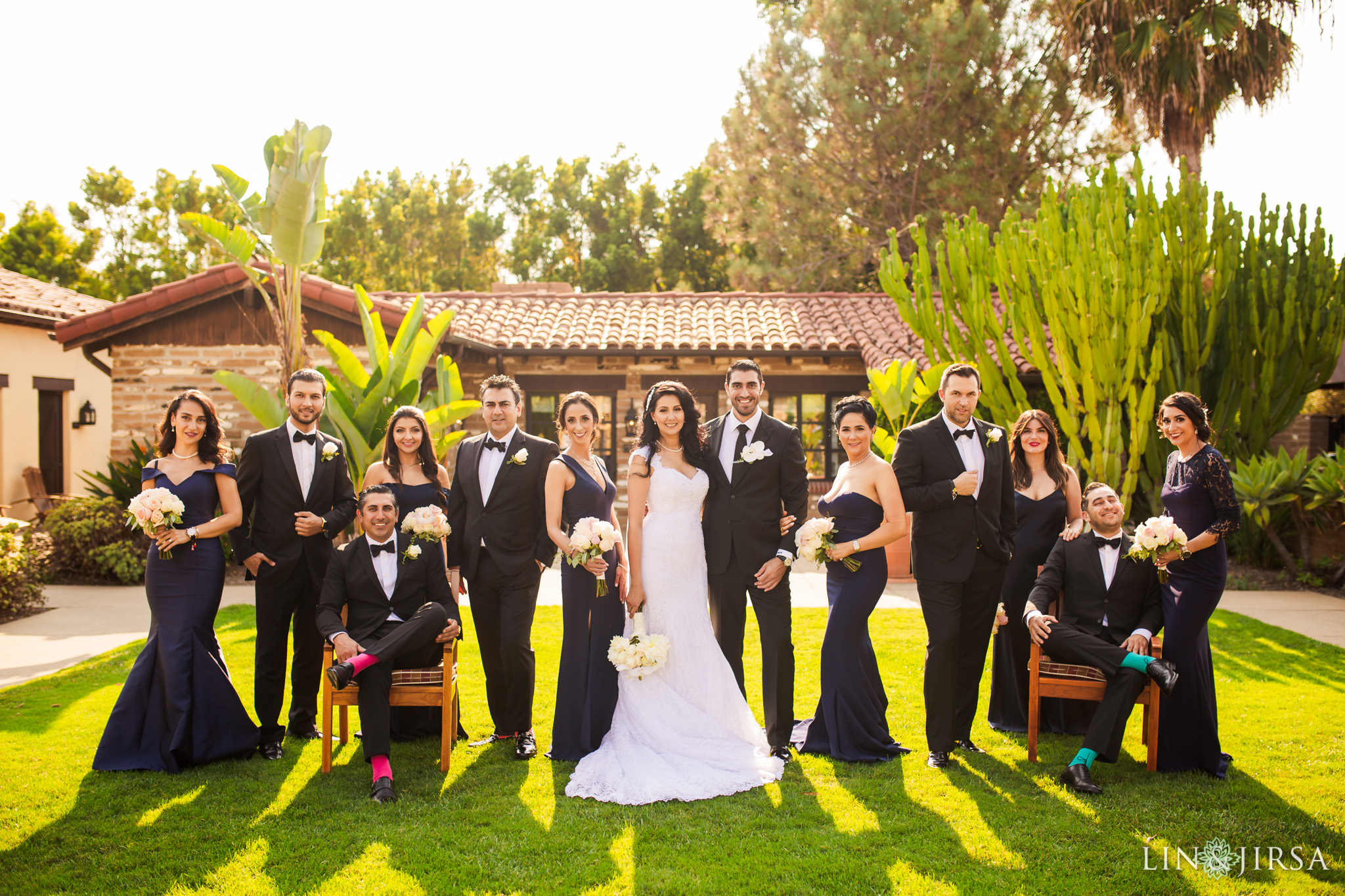 Wedding Ceremony at Estancia La Jolla
Surrounded by olive trees and bathed in SoCal sunshine, the Olive Lawn, pictured below, captures the elegance and enchantment of Estancia La Jolla. Weddings of all cultures are celebrated and happily accommodated, such as this Persian wedding ceremony. Cultural elements pop against such a beautiful green backdrop like the one found at the Olive Lawn! Up to 130 friends and family can be accommodated in this garden locale.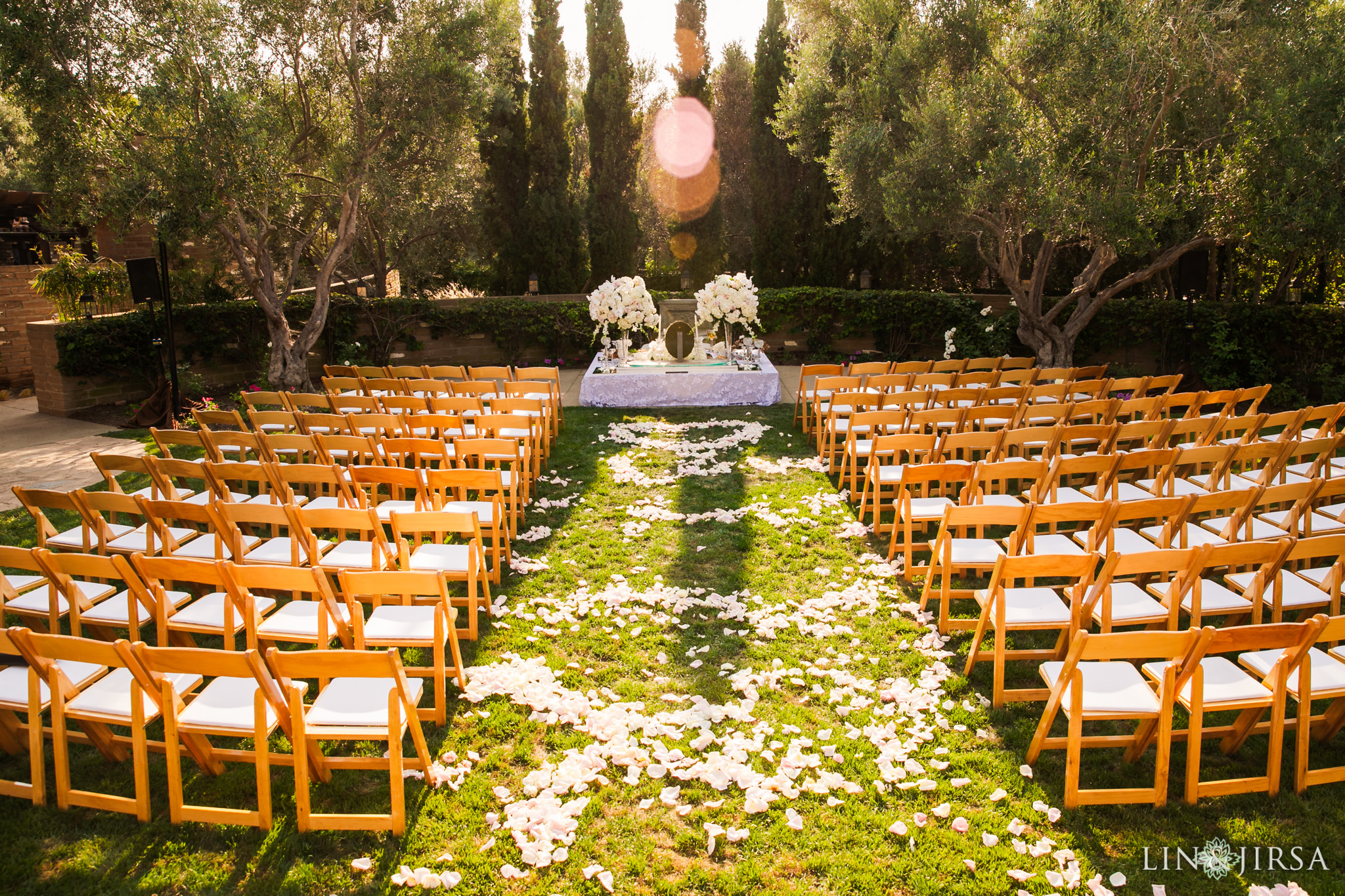 The Olive Lawn is just one of two options for your Estancia La Jolla Wedding.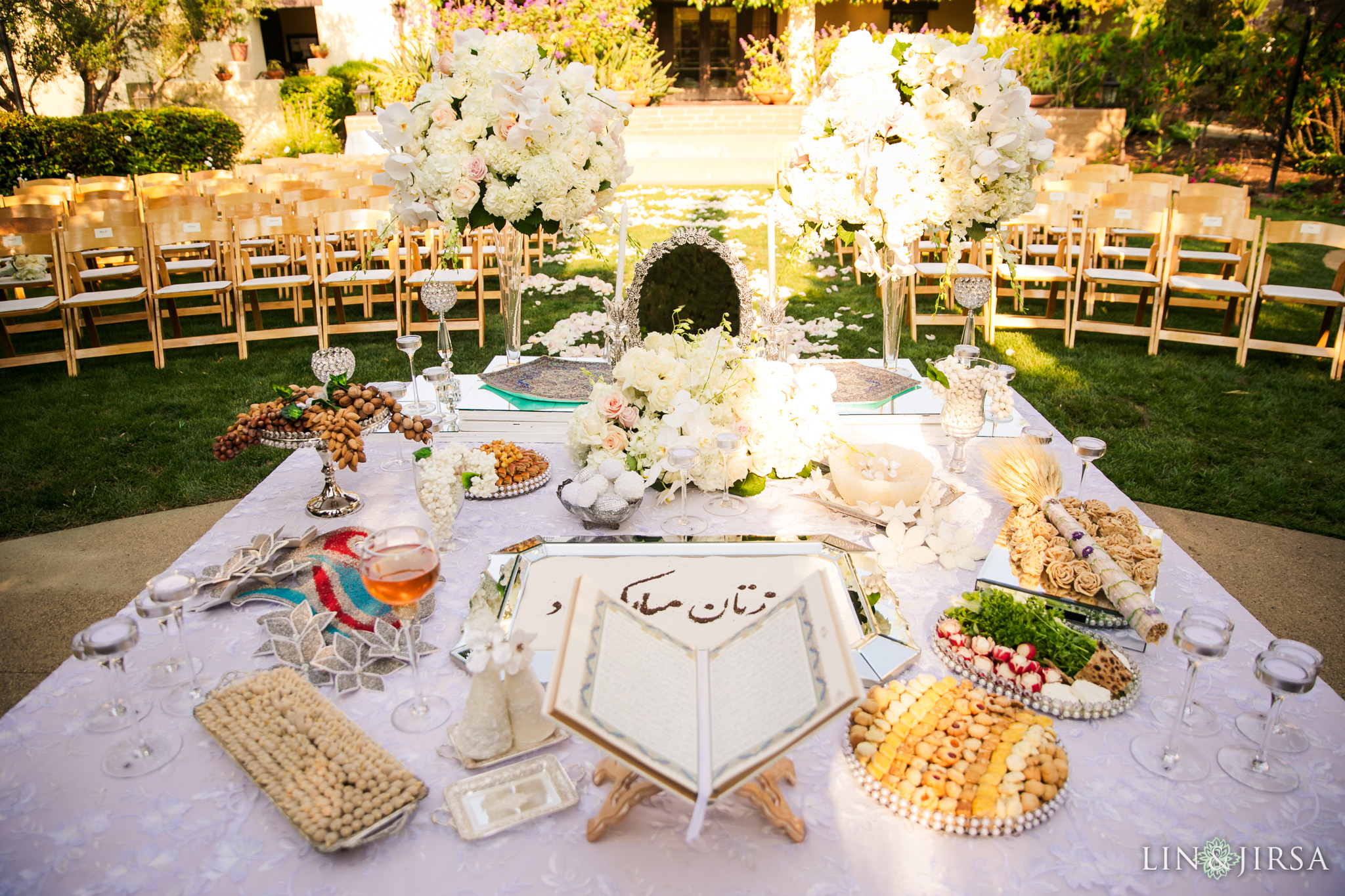 The Garden Courtyard, flanked by sweeping staircases and centered with ceramic tile steps, is the perfect ceremony location for weddings hosting up to 420 guests. With such a show-stopping backdrop, the courtyard sets the scene for romantic couple's portraits as well.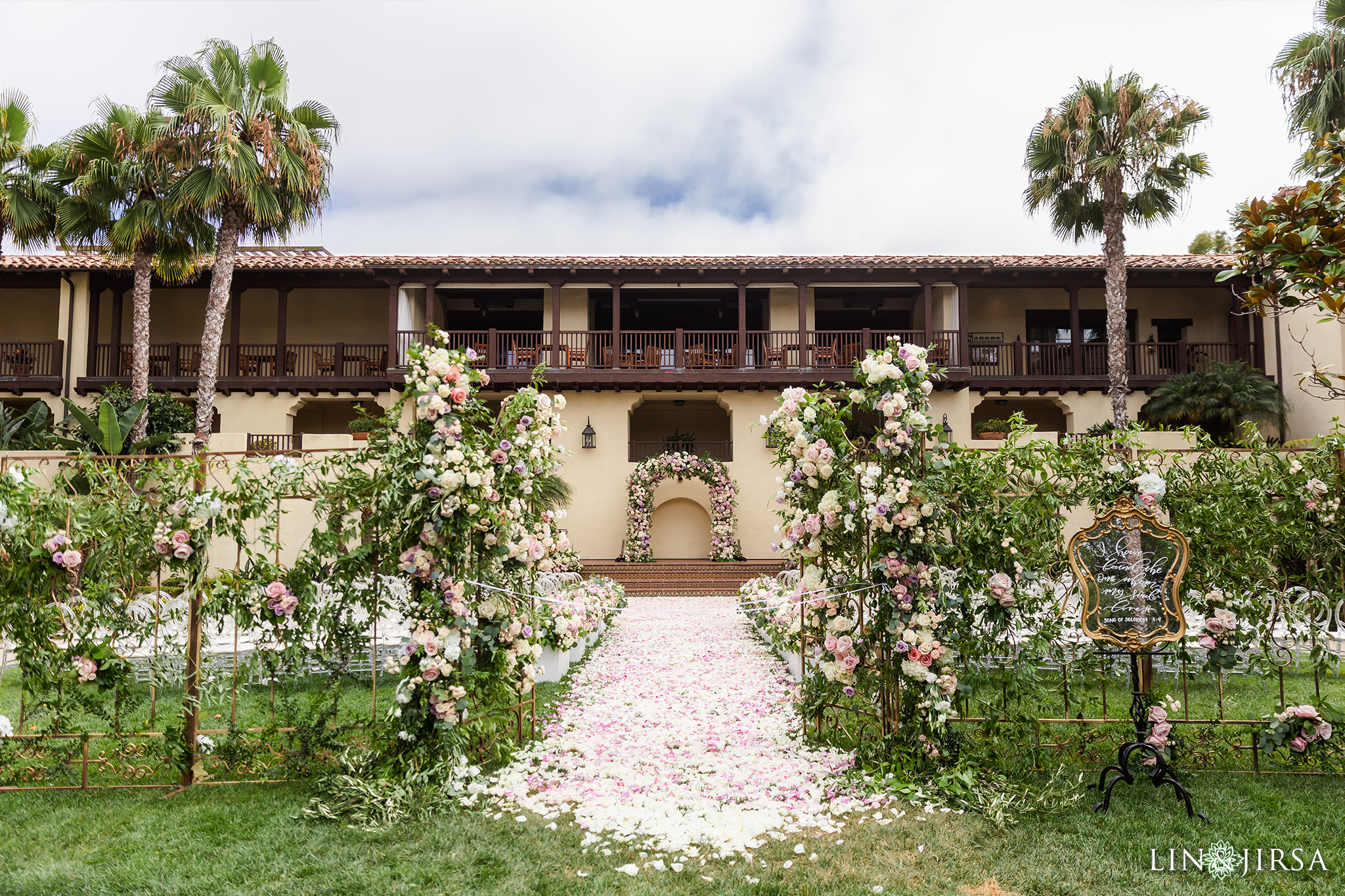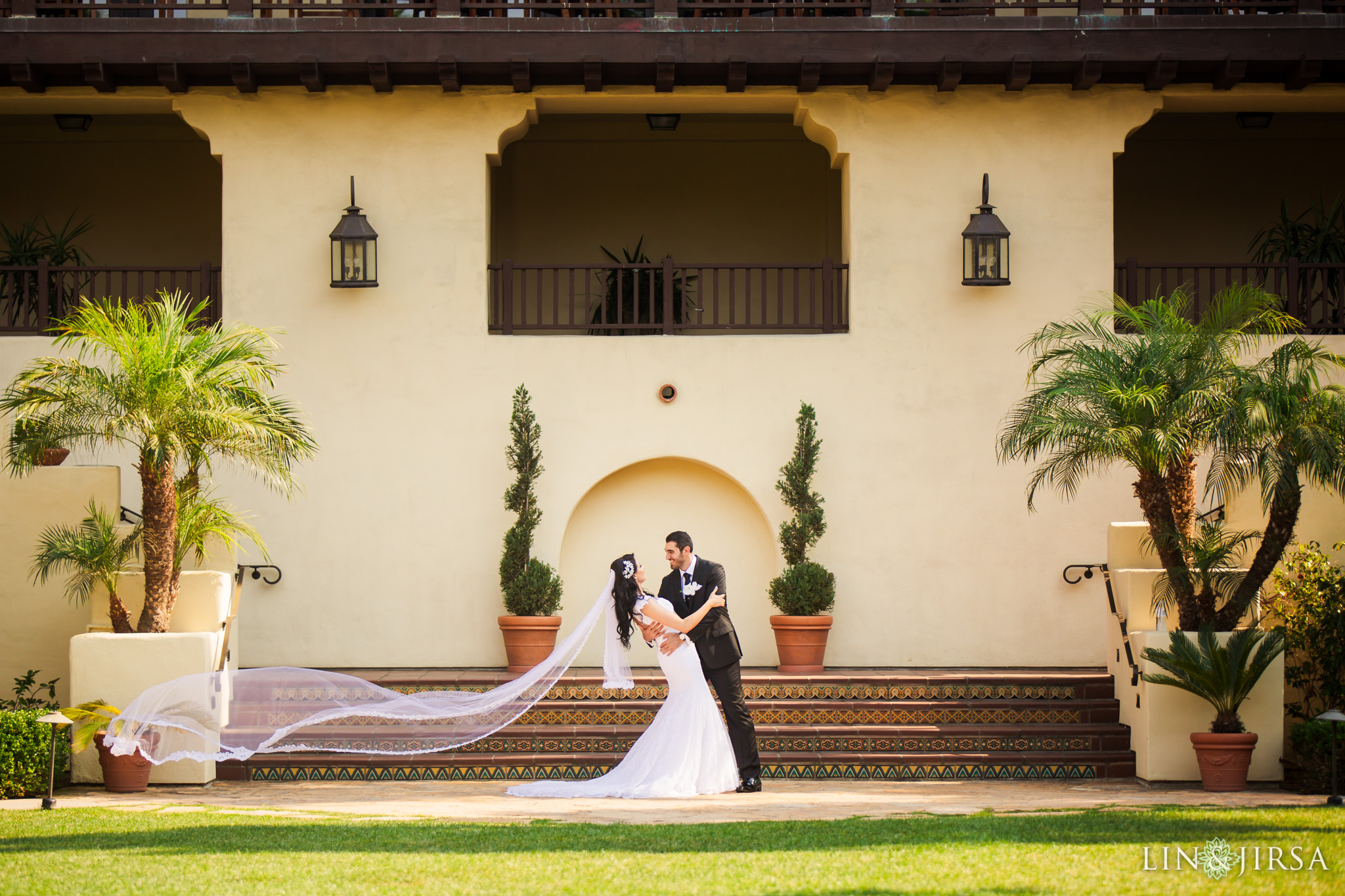 Wedding Reception Ballroom
With newly refurbished herringbone wood floors and wrought-iron chandeliers, the Grande Ballroom captures the California Rancho aesthetic at Estancia La Jolla, all in one space. Weddings of any theme or color palette will find the Grande Ballroom ready to host dinner, drinks, and dancing the night away.
For larger weddings, the La Jolla Ballroom holds up to 420 of your loved ones, complete with an outdoor patio perfect for cocktails, a photo booth, or custom seating arrangements.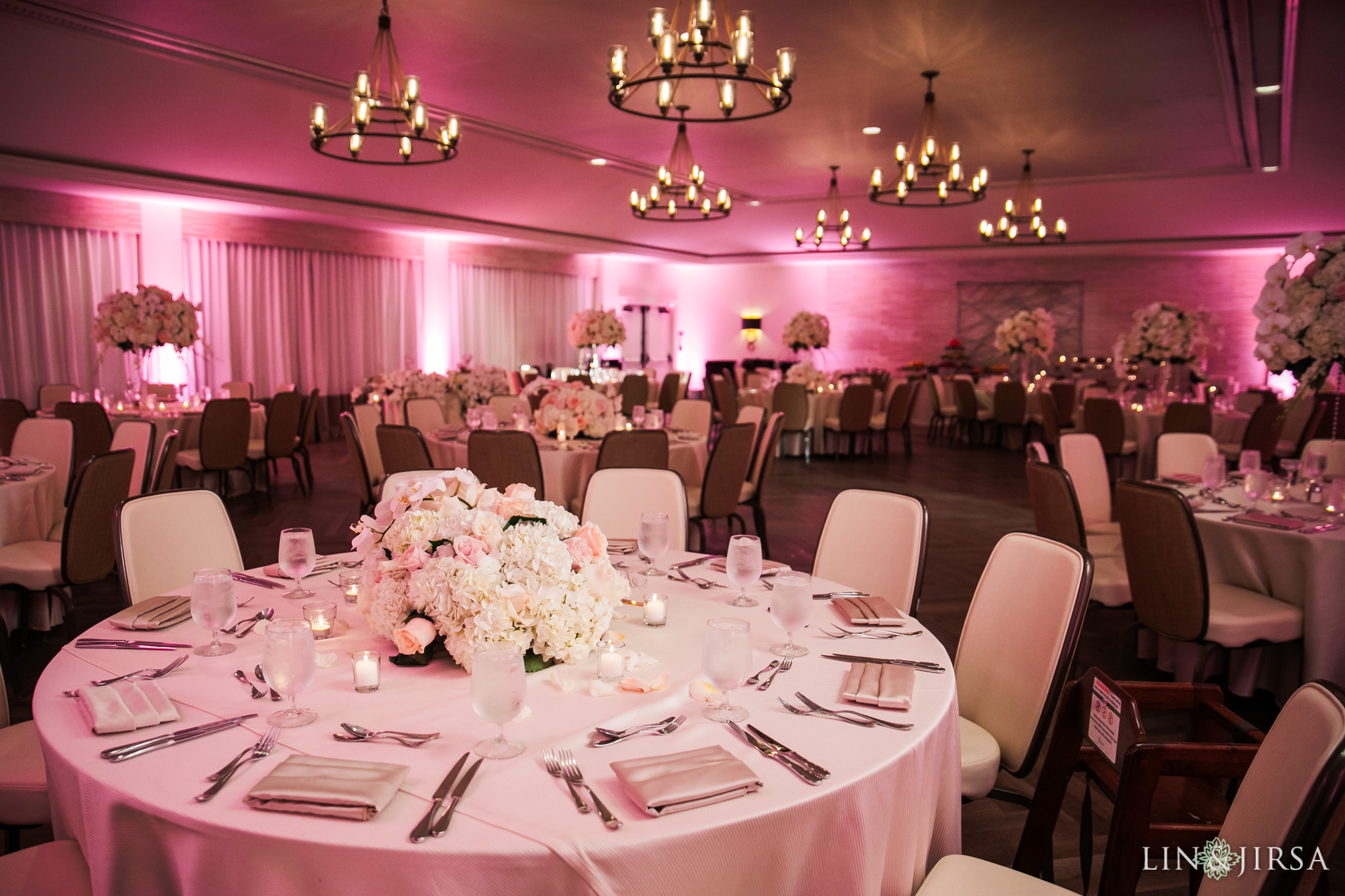 The elegant ballroom is a prefect backdrop for your wedding reception!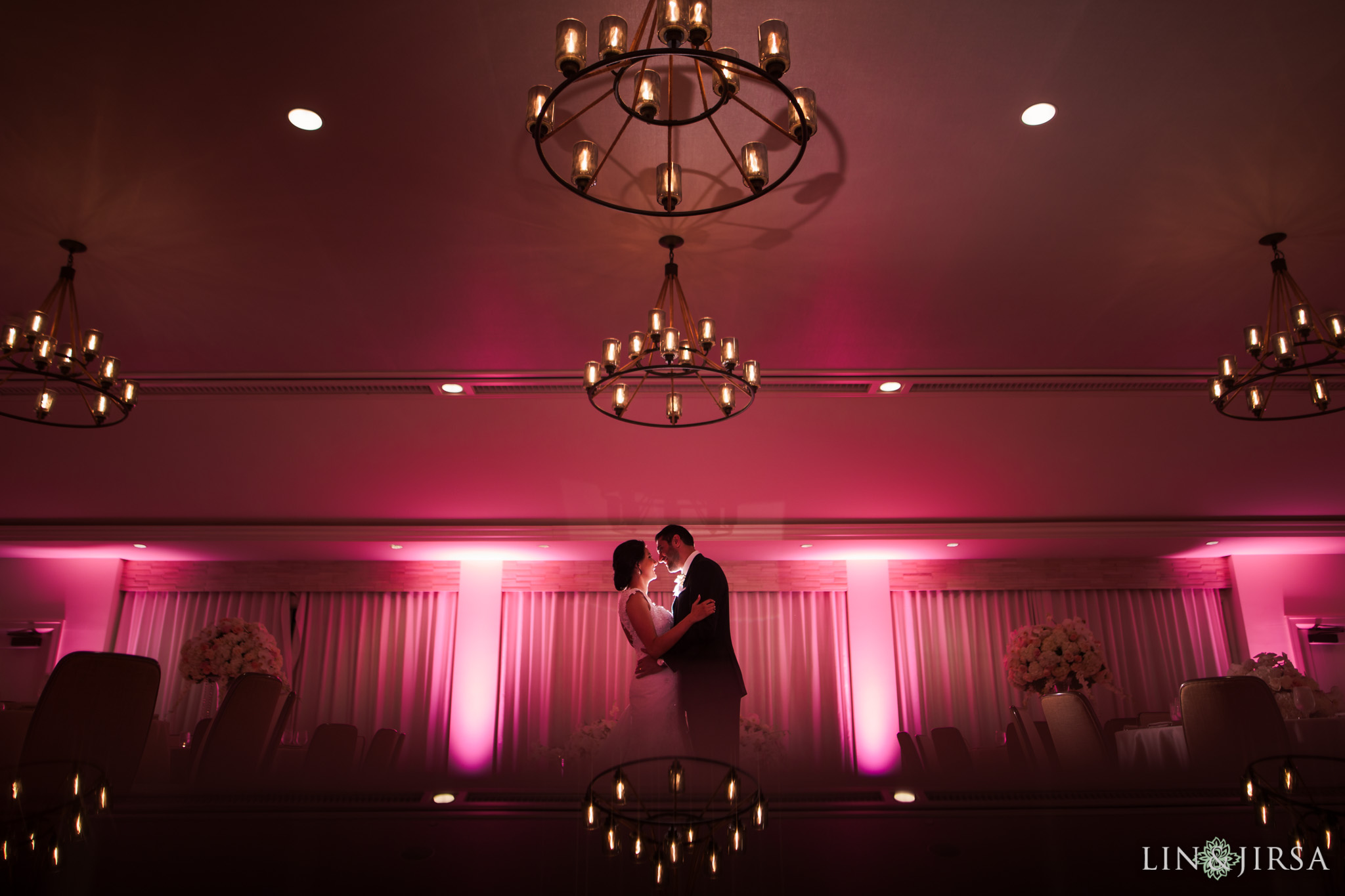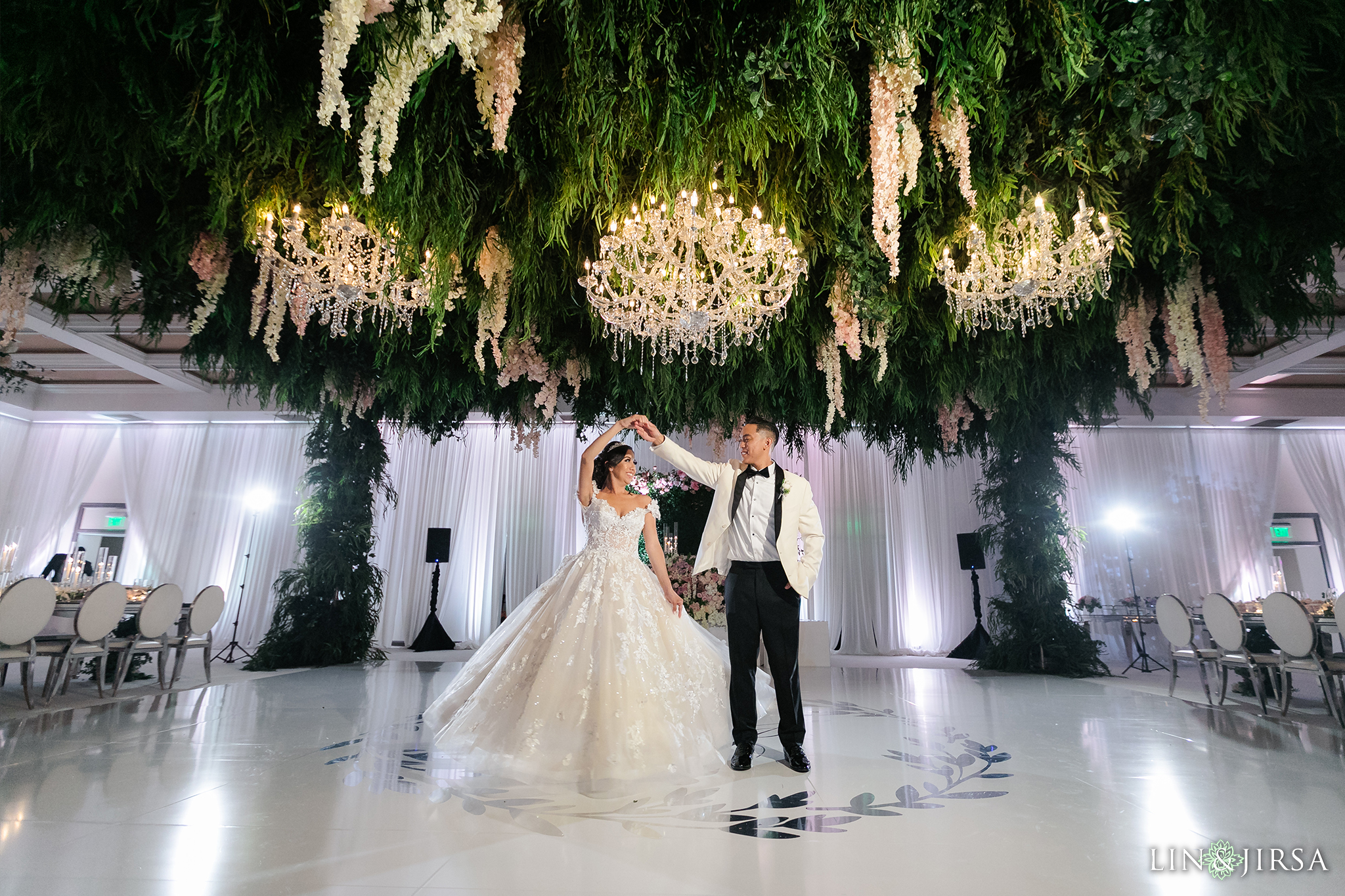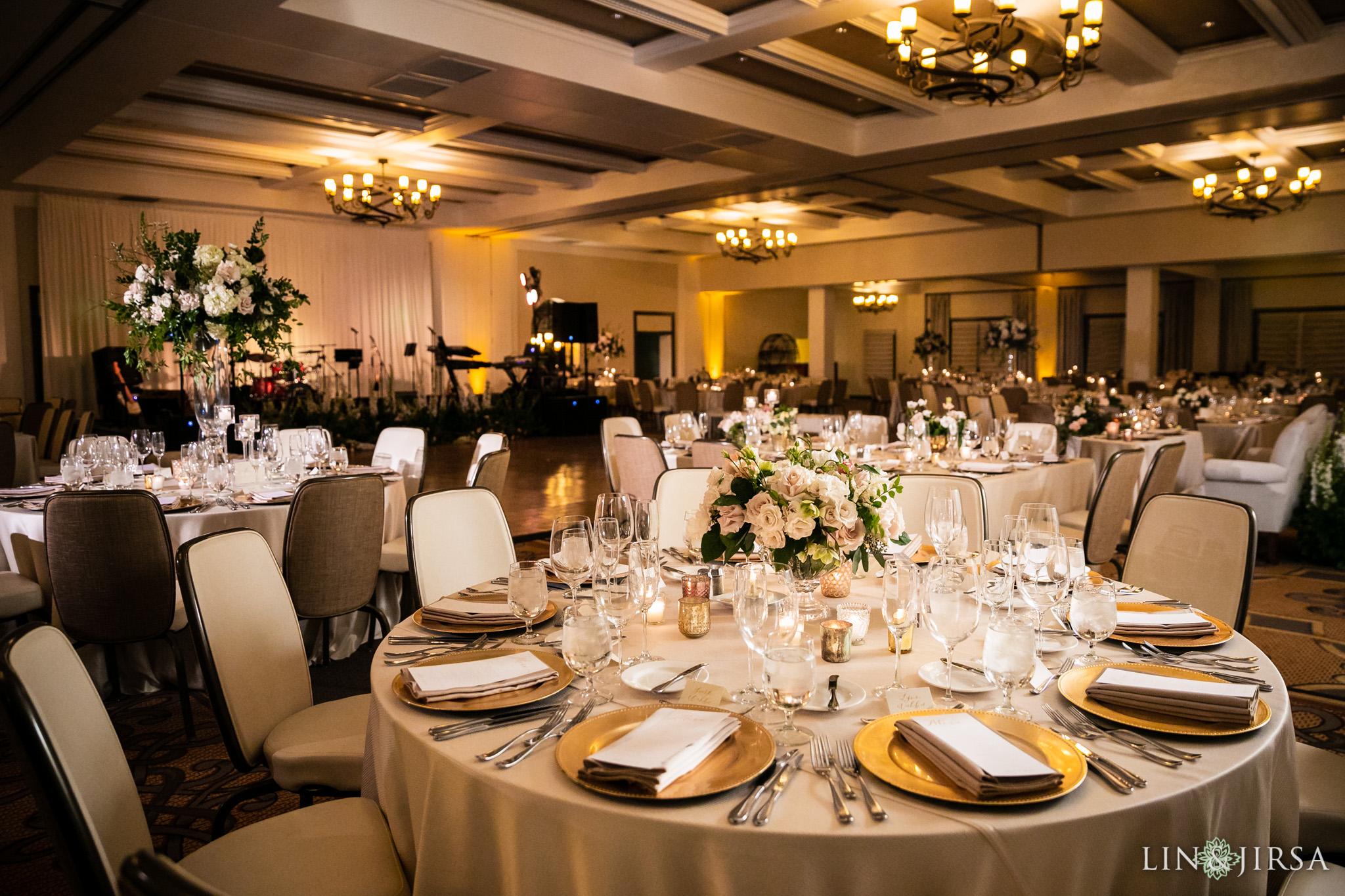 Of course, a few night session photos in the garden can create a romantic mood and feel to end your wedding.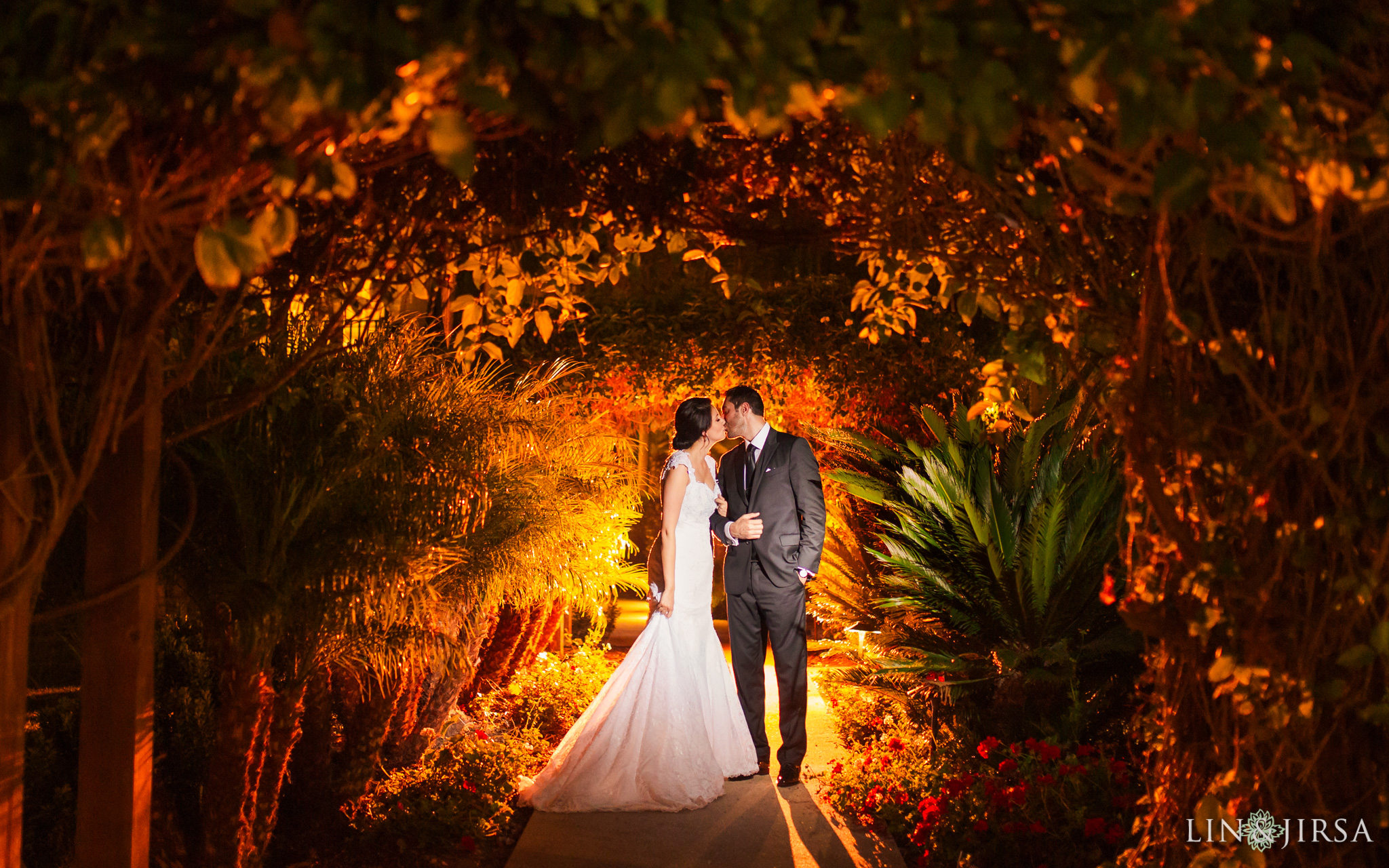 Estancia La Jolla FAQs
Where is Estancia La Jolla located?
A few miles from the Torrey Pines Golf Course and minutes from the beach, the Estancia La Jolla Resort and Spa is located at: 9700 North Torrey Pines Road, La Jolla, California 92037.
Does Estancia La Jolla provide event rentals?
Your wedding package at Estancia will include everything needed for your wedding: tables, chairs, linens, table settings, lighting, and dance floor!
What are my catering options?
Catering is done on-site at Estancia La Jolla. With full kitchen facilities and an extensive menu, there are options for a variety of cuisines.
Where can I hold my rehearsal dinner or post-wedding brunch?
Located at Estancia La Jolla, The Adobe el Restaurante and Mustangs & Burros are both great options for pre- and post-wedding dining, with beautiful hacienda style patios. For a more intimate option, Estancia La Jolla can accommodate up to 30 guests in the Trinitas Cellars Private Dining Room, where guests will enjoy a cozy, fireside meal surrounded by locally bottled wines and craft beers.