Step back in time for the utmost in glamour and sophistication at the US Grant Hotel, a Luxury Collection Hotel in downtown San Diego. An ideal location for exploring all San Diego has to offer, the hotel prides itself on its timeless ambiance and rich history dating back 100 years. Couples with an eye for elegance and love for grand celebrations will find their dream wedding venue at this historic site.
Wedding Preparation
Between the bridal dressing room as well as 270 guest rooms to choose from, bridal parties of any size will find a comfortable, relaxing place to prepare for the big day.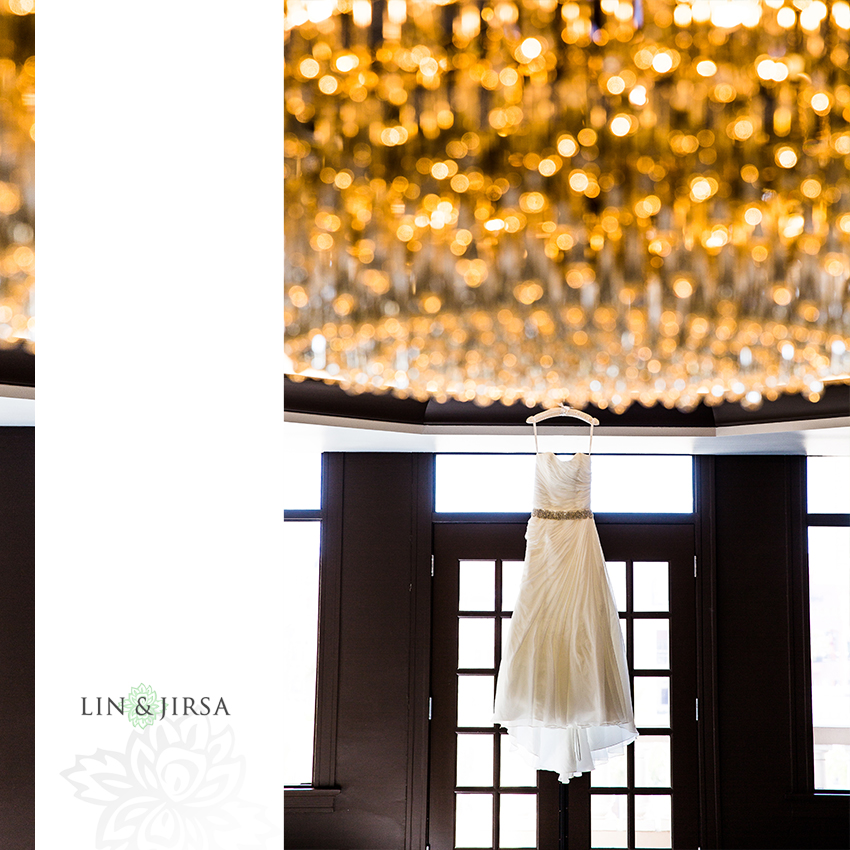 With so much natural lighting and beautiful open windows, the US Grant Hotel has countless locations for detail photos of your wedding dress or suit.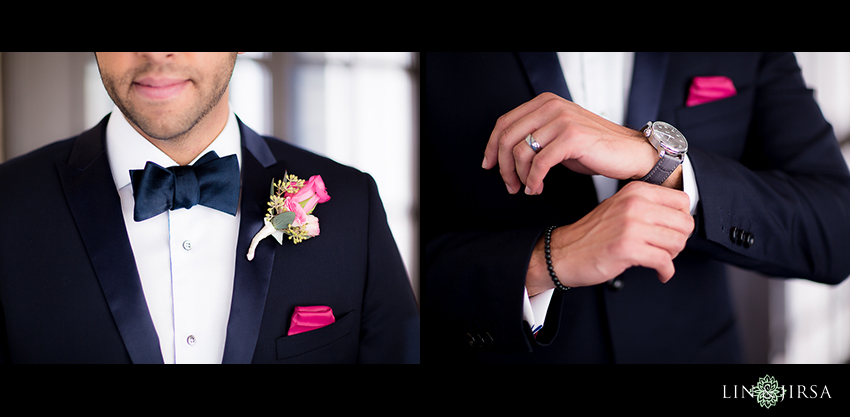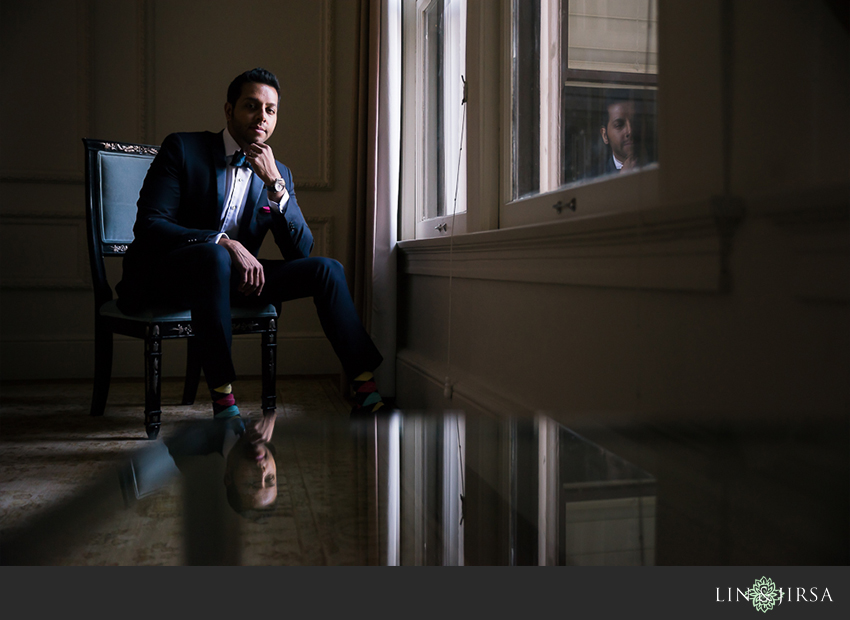 First Look & Wedding Couples Session
Why do a first look? The photos below have the answer for you plain and simple! The reaction of a bride and groom seeing each other for the first time on their wedding day is incomparable.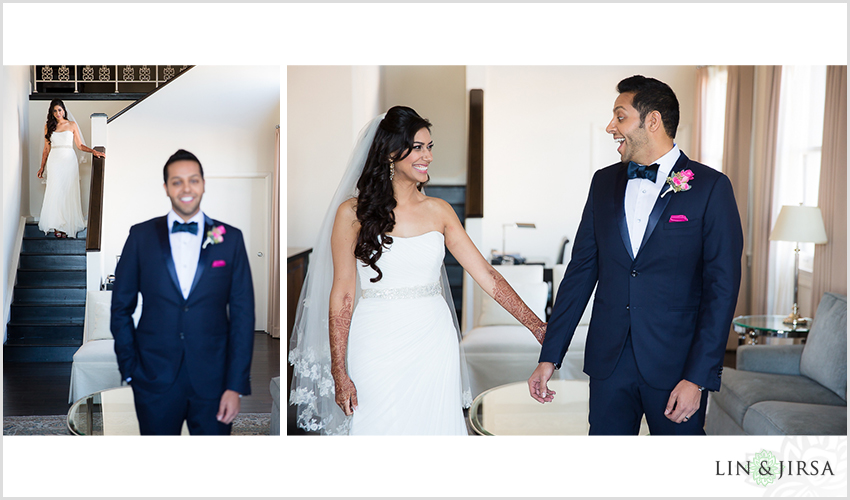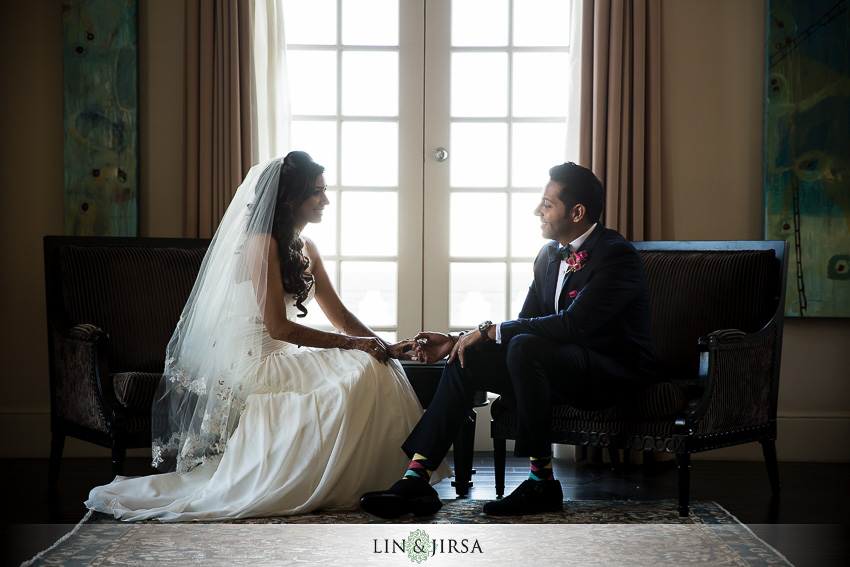 A first look also provides you with so many different photo opportunities all throughout your venue and beyond.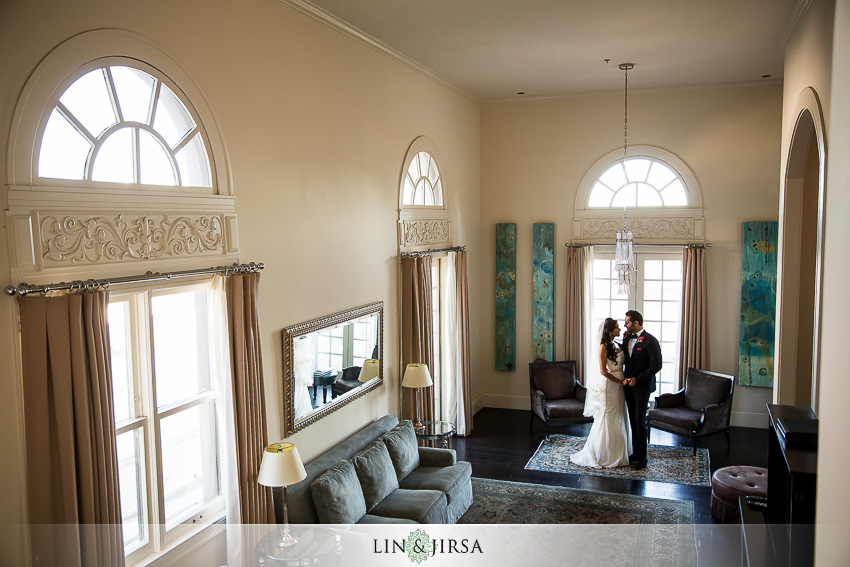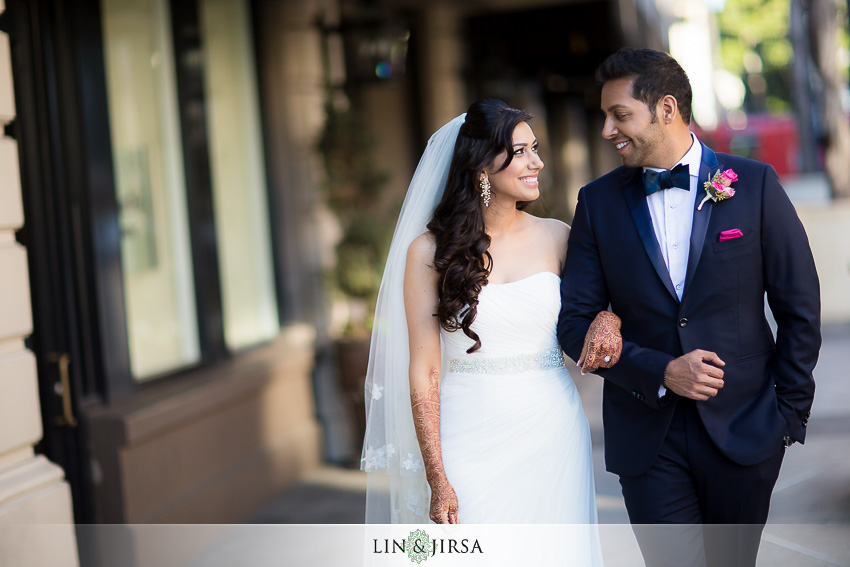 Take to the streets of downtown San Diego for a sense of history and class. Stand out against the day to day city life with couple's portraits that will surely stand the test of time.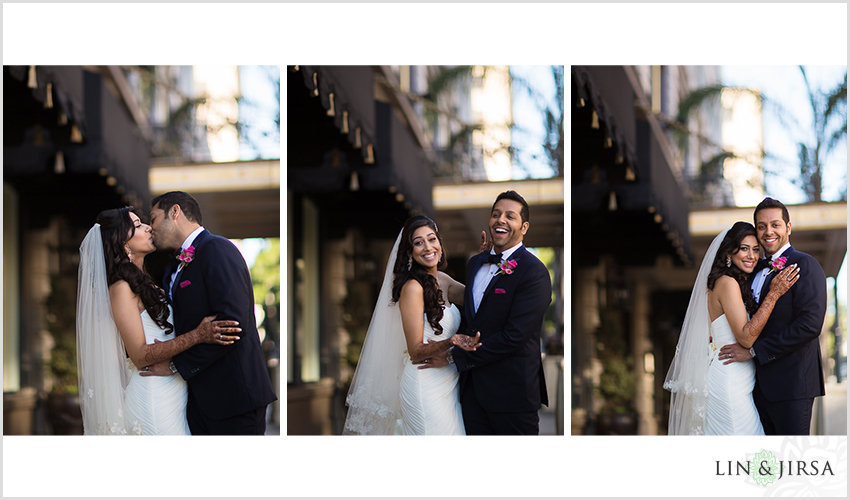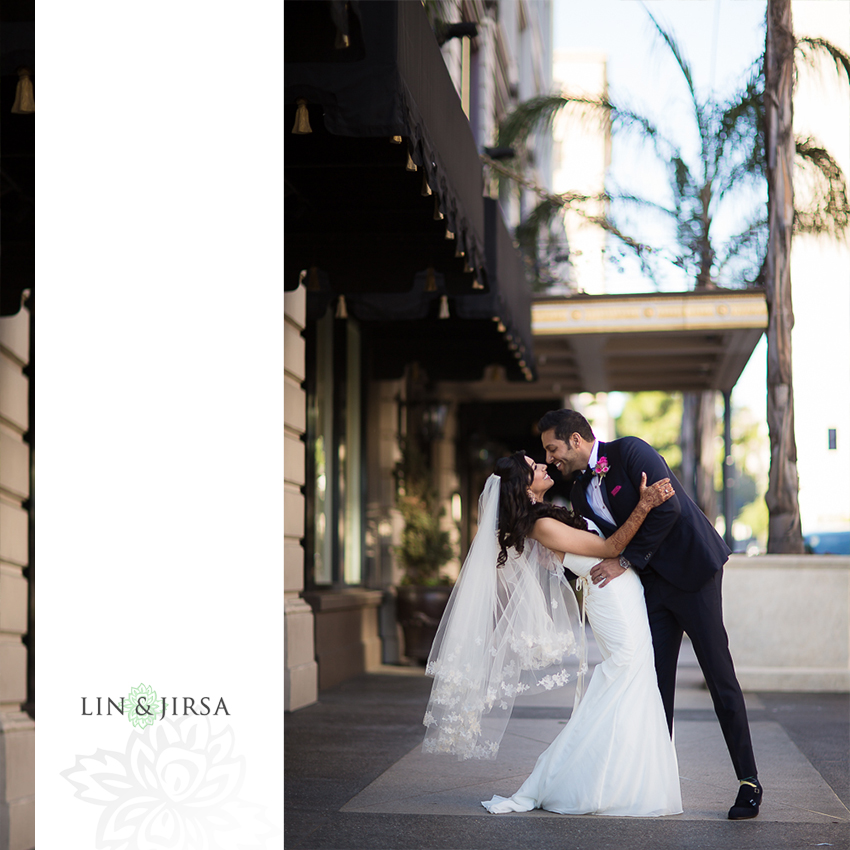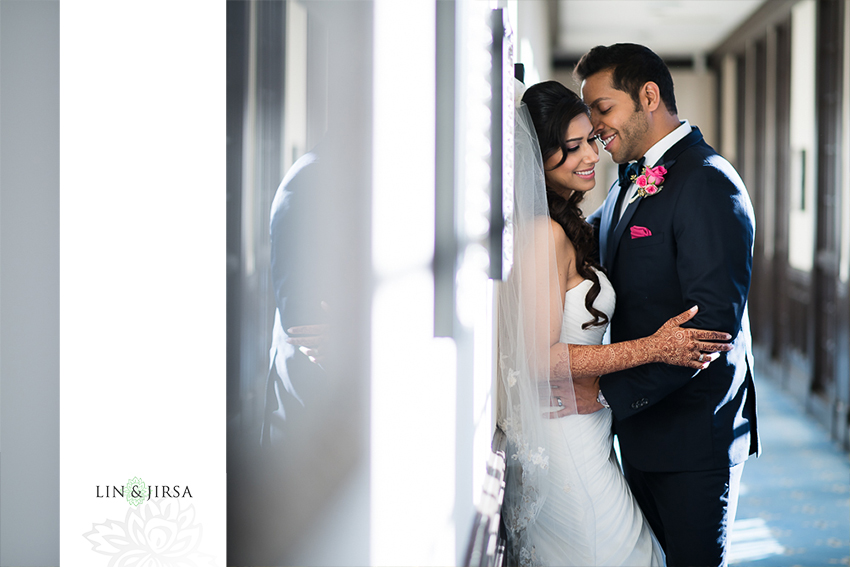 A spotlight on this gorgeous bride and her bridal mehndi was an opportunity not to be missed!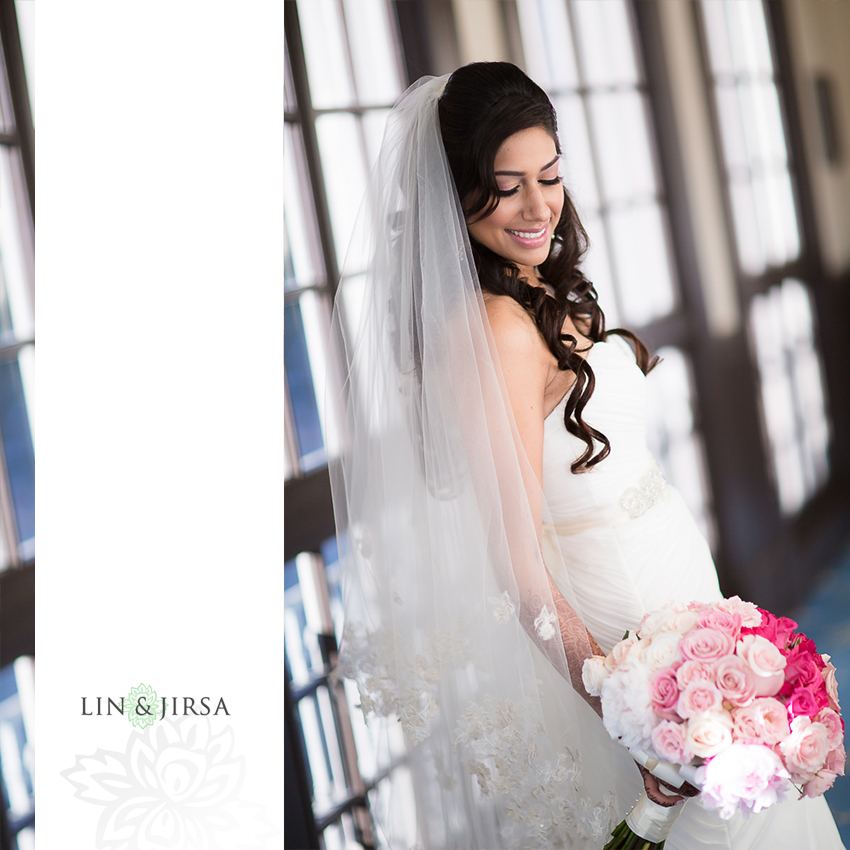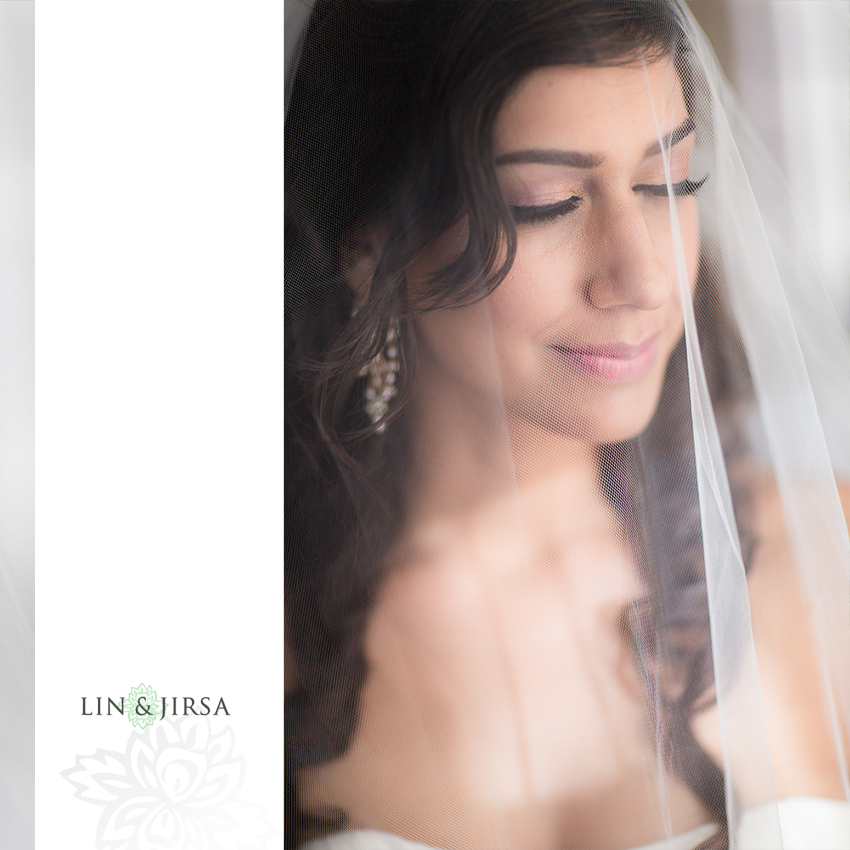 Wedding Party
When it comes to wedding parties, the more the merrier! Celebrating with your closest friends around you is the best way to usher in your new life together as husband and wife.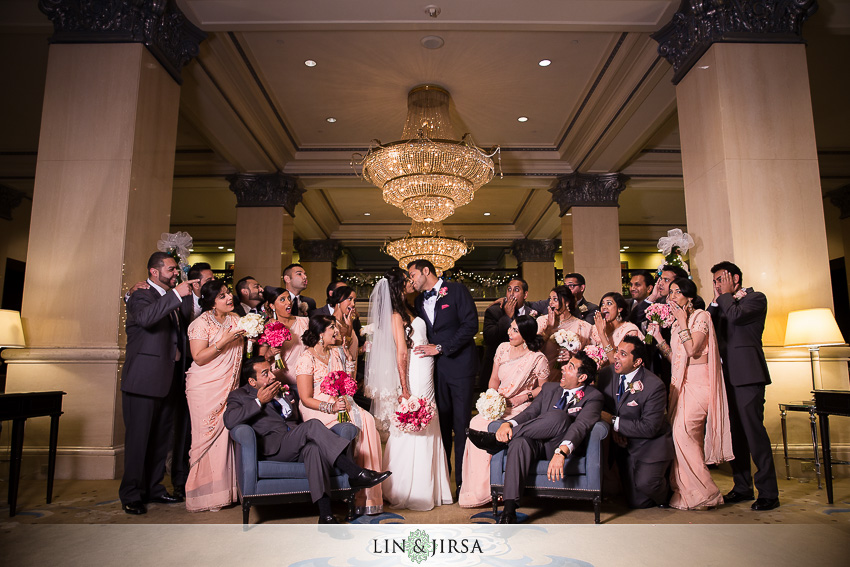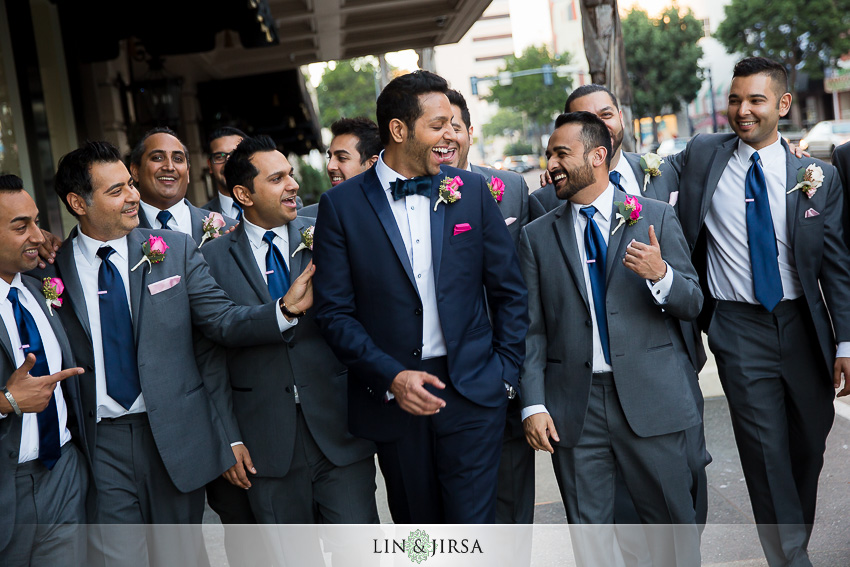 Not to mention, there are so many versatile options for group photos with a large wedding party.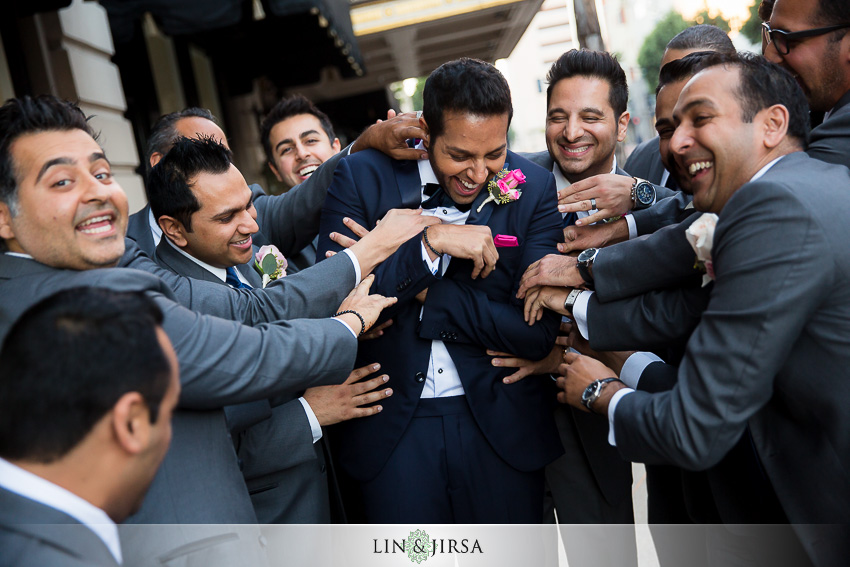 Bridesmaids fashion is of the utmost importance on your wedding day and these ladies pictured below did not disappoint.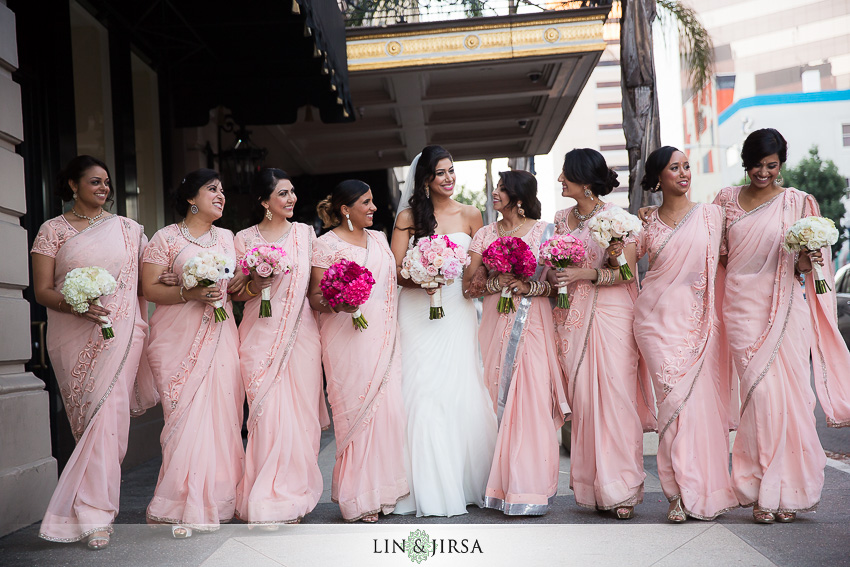 Beautiful pink sarees highlight the bride's heritage and are beyond stunning paired with varying shades of pink and white roses.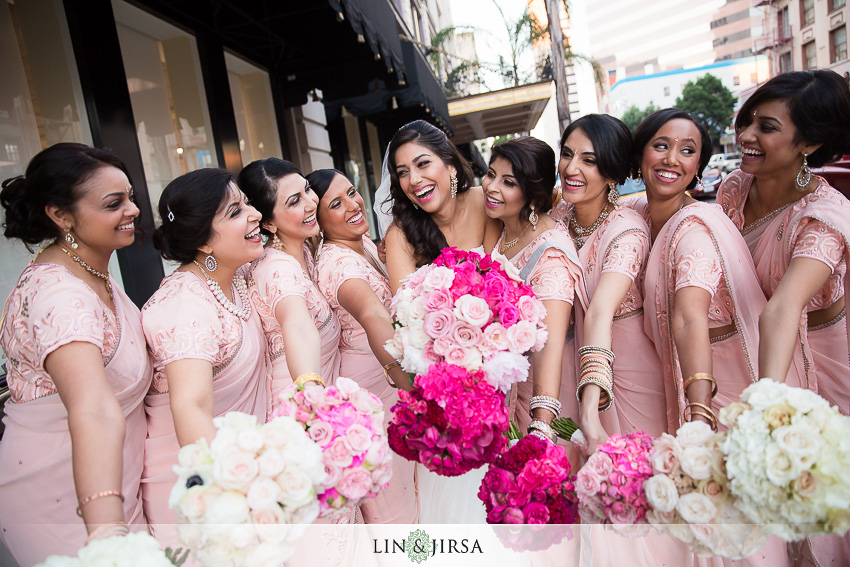 Wedding Ceremony
Couples have six unique ballrooms to choose from for their US Grant Hotel Wedding Ceremony, each with its own decor theme and unique architecture.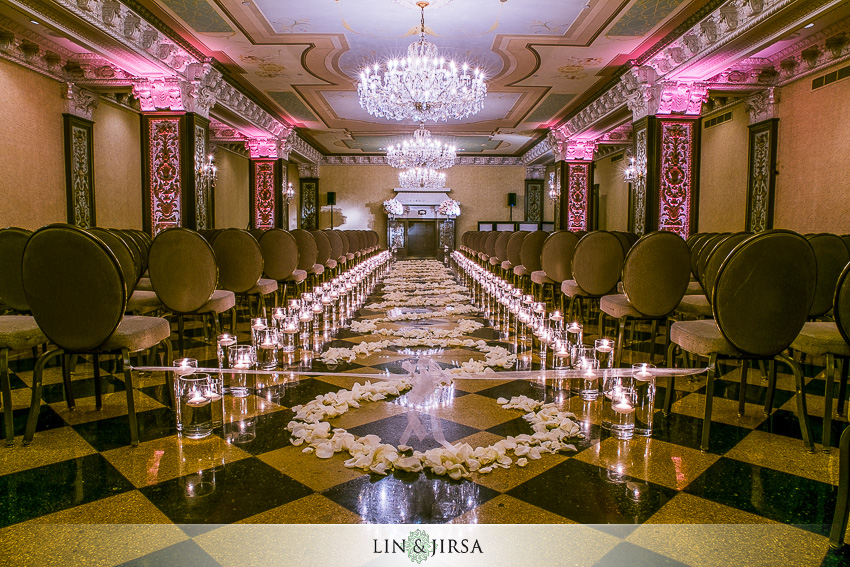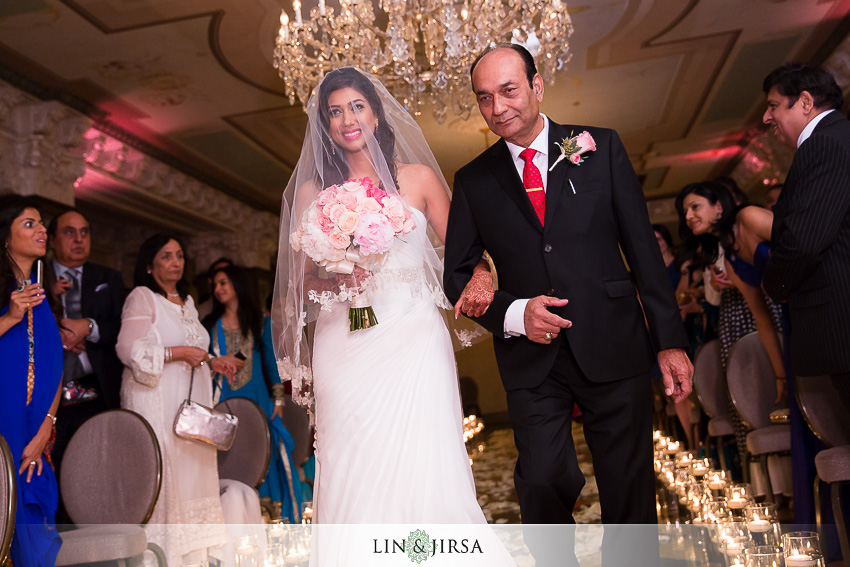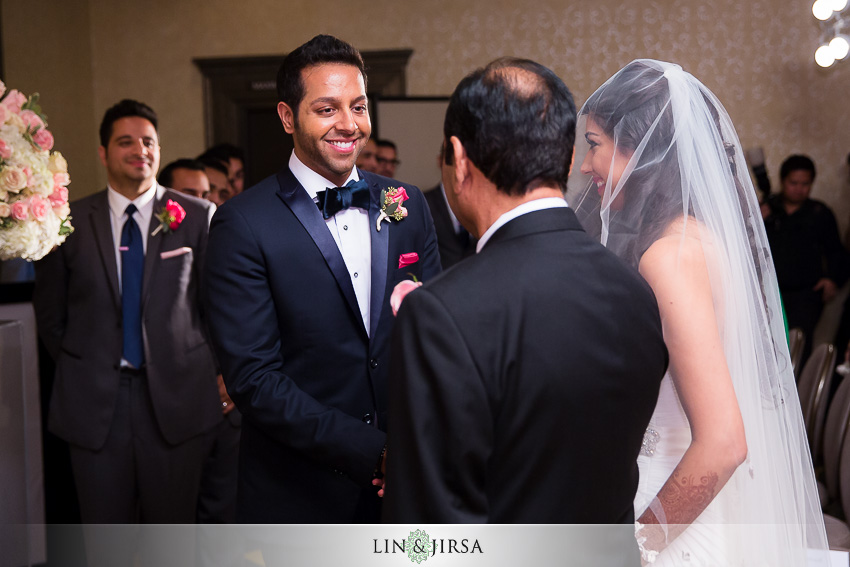 The Crystal Ballroom, pictured here, is a regal masterpiece with its hand-painted ceiling and intricate columns.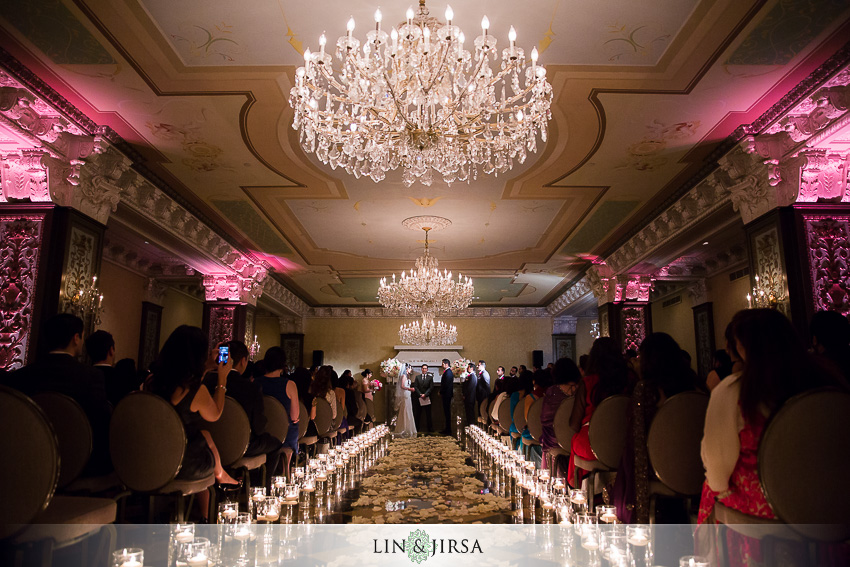 Perfect for wedding ceremonies or small receptions, the Crystal Ballroom sparkles with crystal chandeliers and even hosts its own private entrance.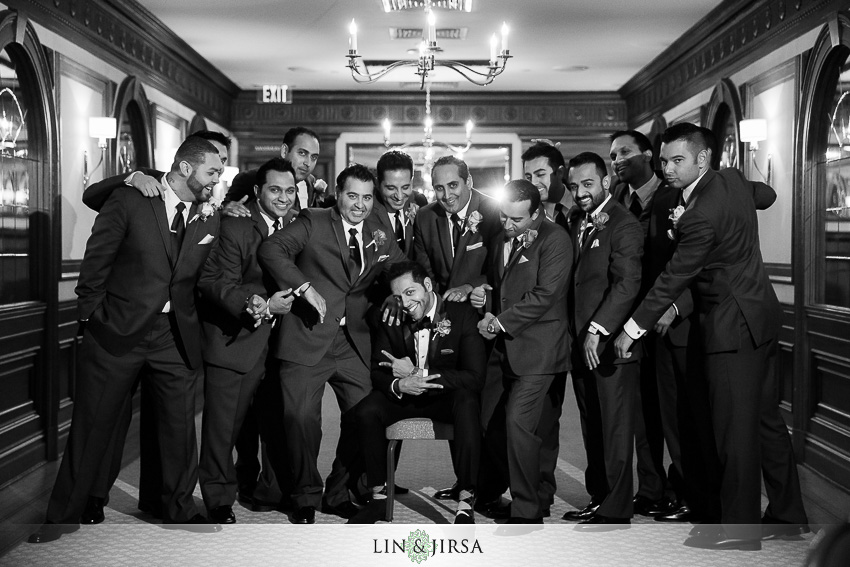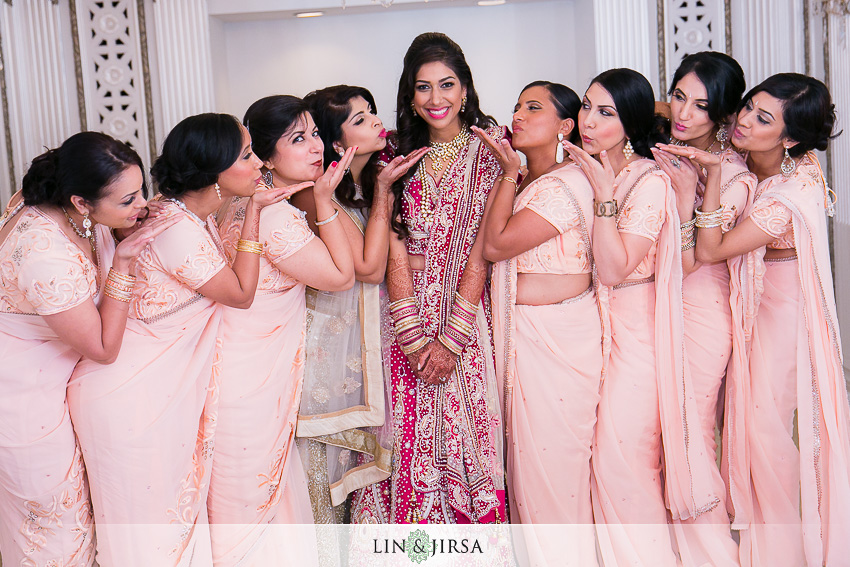 The Bivouac Ballroom will transport you to the 1920s with vaulted ceilings and a whopping 5,632 square feet of space.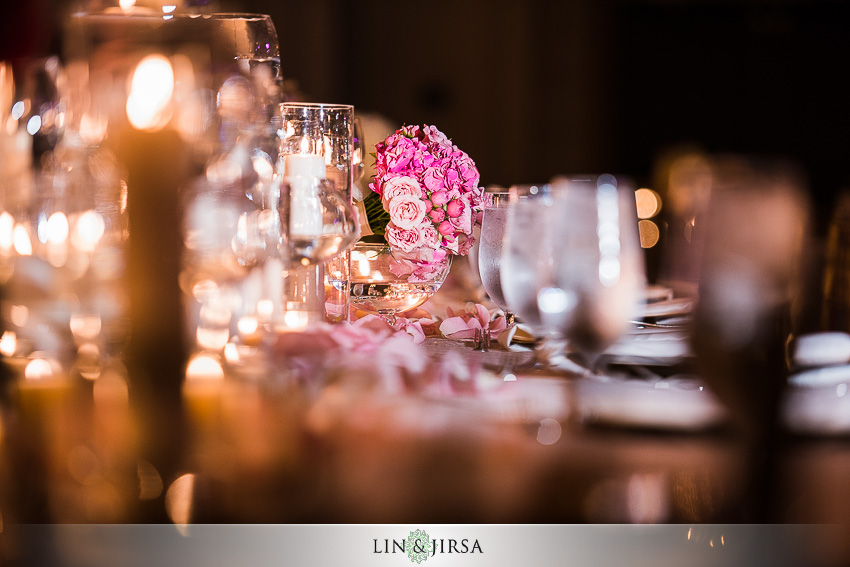 This ballroom will comfortably hold up to 300 guests and is one of the most popular wedding reception venues in San Diego.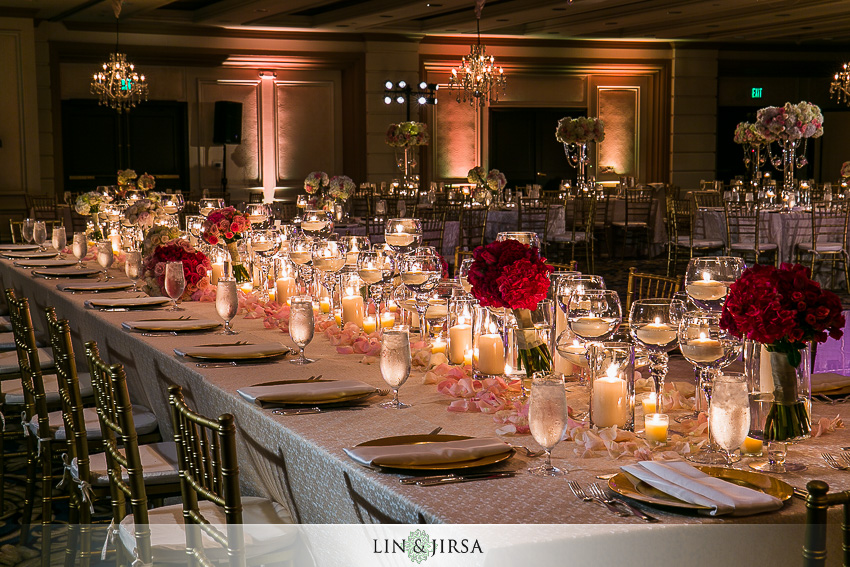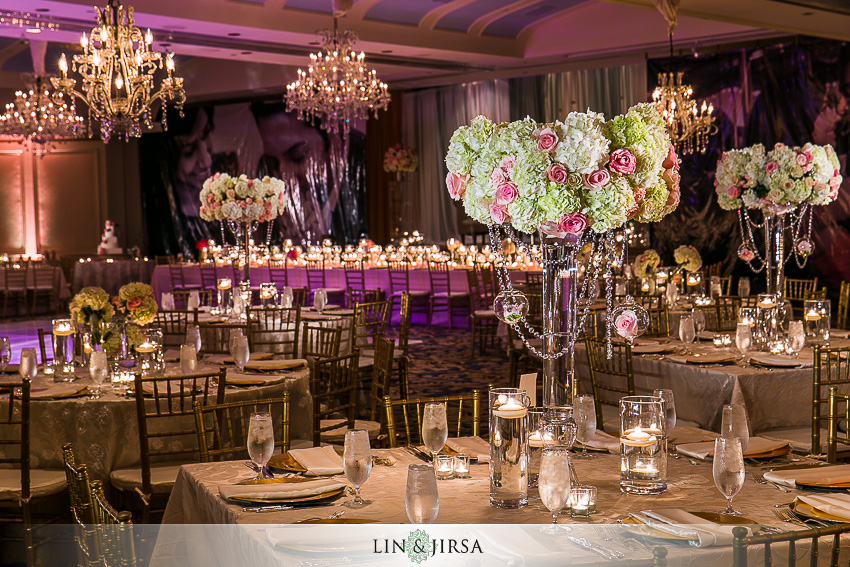 For an air of classic elegance, the Palm Court is a sophisticated ballroom that pays homage to the open-air Palm Garden terrace located at the US Grant Hotel and hosts parties of up to 250 guests.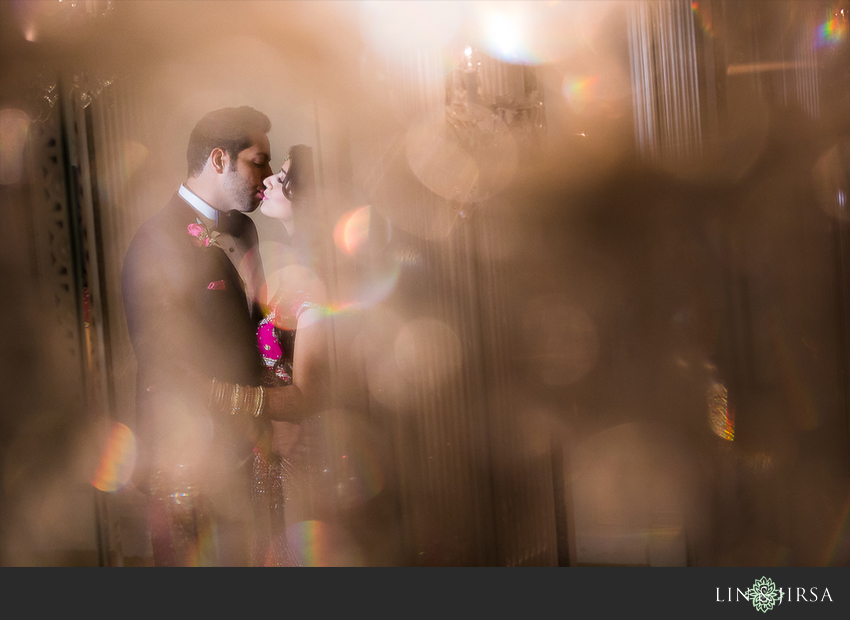 For an extra air of grandeur, our bride traded her white satin wedding gown for a stunning red and gold bridal saree.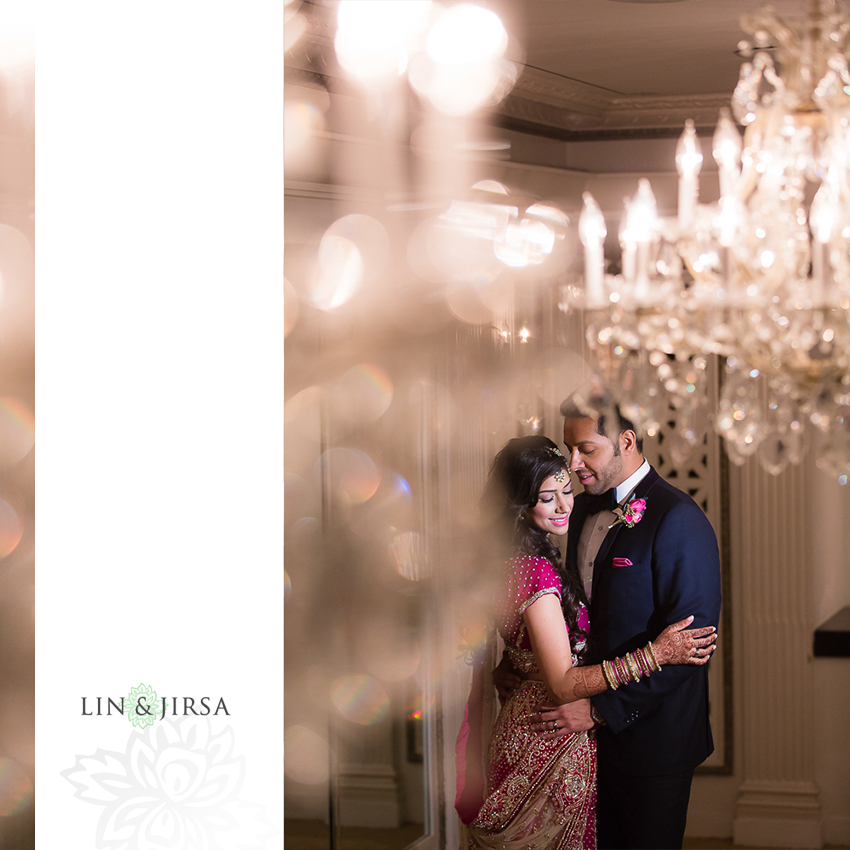 A dress change is the perfect way to make a grand entrance into your reception and celebrate your first dance as husband and wife.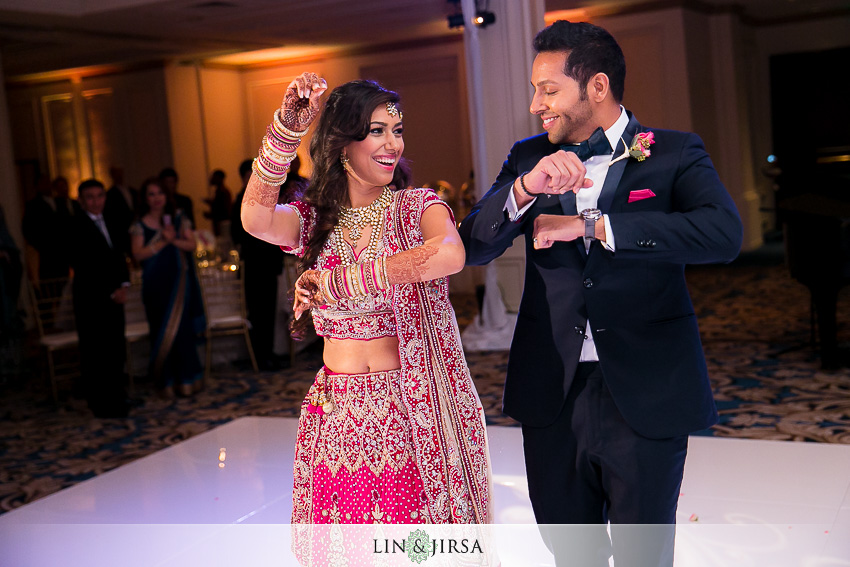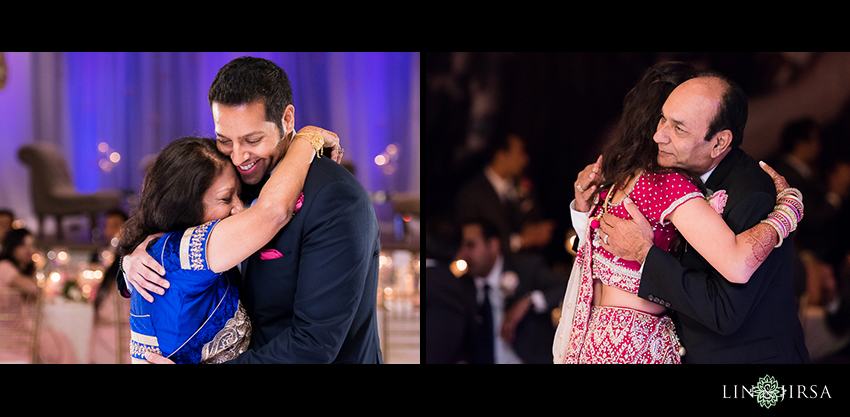 Step out on the dance floor with your entourage for candid photos and dance moves that will have all your guests cheering.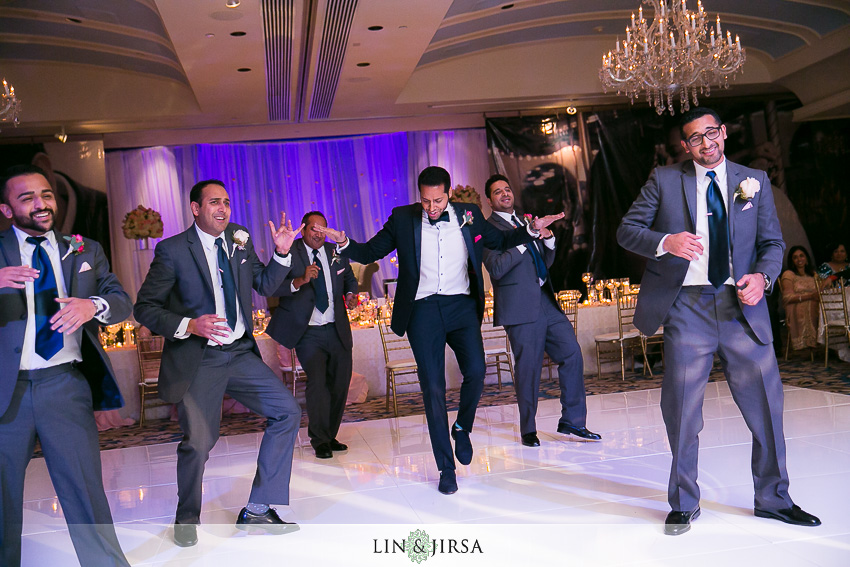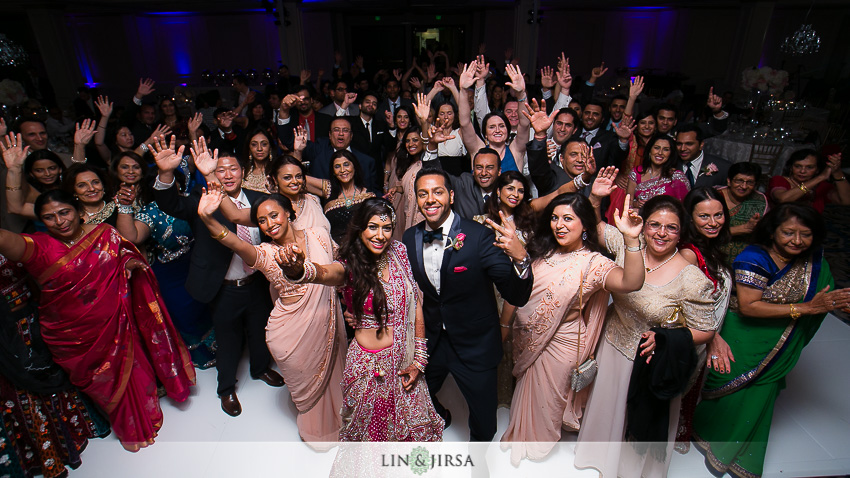 Group photos are a fun way to break up the action during your reception. The array of jewel toned sarees and classic tuxedos make this one good looking group!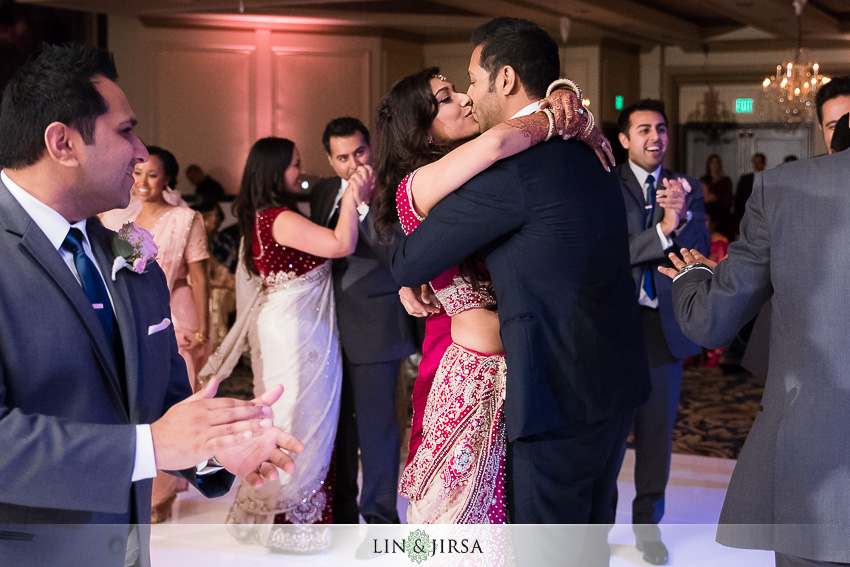 With beautiful draping and dramatic lighting, couple's portraits during your wedding reception are beyond stunning.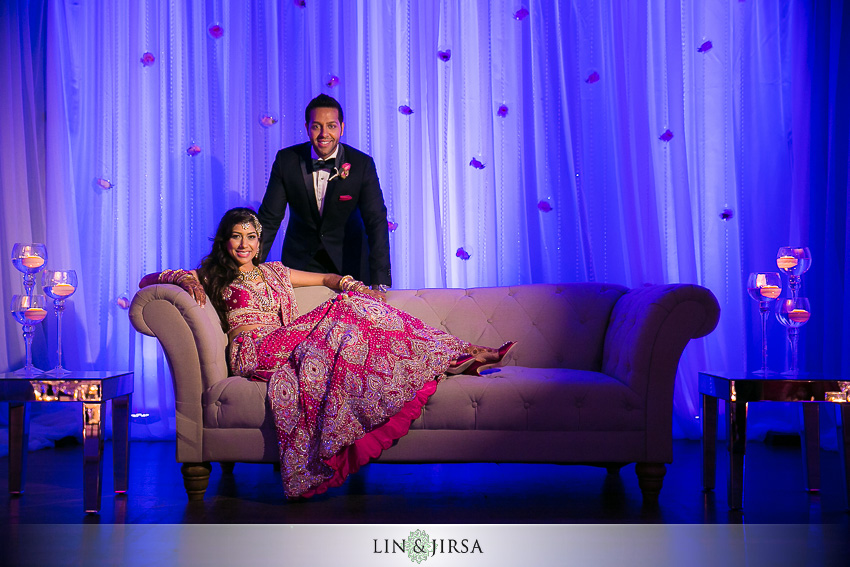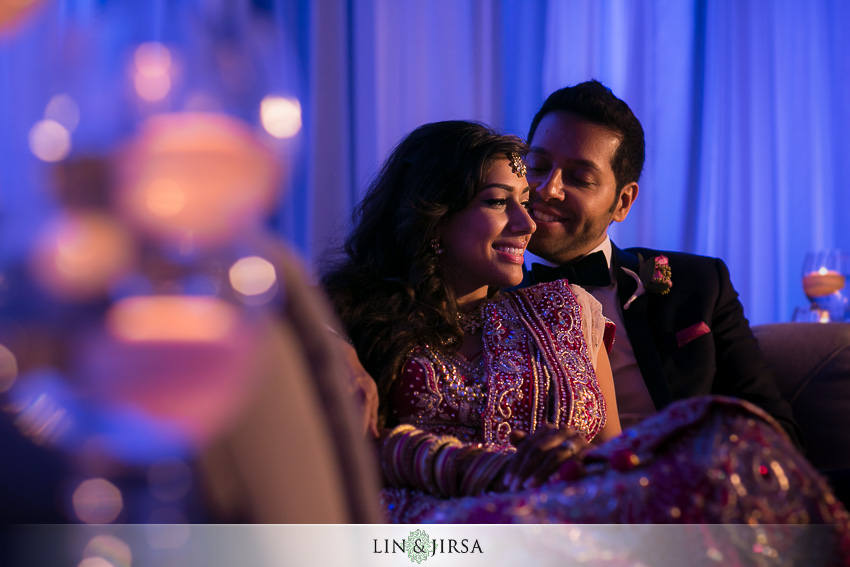 End the evening among the striking San Diego skyline and share a romantic kiss among the lights.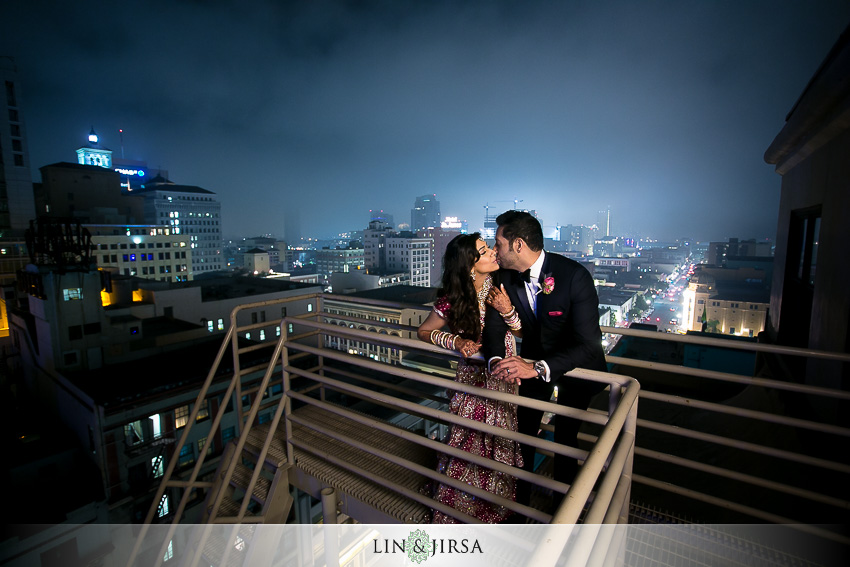 US Grant Hotel FAQs
Address
326 Broadway, San Diego, CA 92101
Parking
Parking is available on-site at the hotel.
What does my wedding package include?
All wedding packages are customizable and include perks such as premium onsite catering, wedding planning, and decor rental options along with live and DJ entertainment options as well.
What is the history of the US Grant Hotel?
Built by Ulysses S. Grant, Jr., son of president Ulysses S. Grant, the hotel was opened on October 15, 1910 and boasted two swimming pools as well as a ballroom on the top floor. Throughout the years, the hotel has been refurbished and renovated to become the architectural feat it is today. The US Grant Hotel has seen famous guests from Albert Einstein to Woodrow Wilson, and was even the location for the first San Diego Comic Con in 1970.