Address: 211 W Santa Ana Blvd, Santa Ana, CA 92701 Architectural styles: Greek Revival architecture, Romanesque Revival architecture
Orange County Courthouse Wedding
If you're looking for a location for an intimate civil wedding ceremony, Orange County Courthouse should be at the top of your list. It's old-world charm means couples who want to get married quietly or quickly, don't have to sacrifice on glamor or elegance with their wedding photography.
Situated in Santa Ana, the Orange County Courthouse is the oldest in Southern California. The granite and sandstone building was dedicated in 1901 and has been the traditional home of the county government.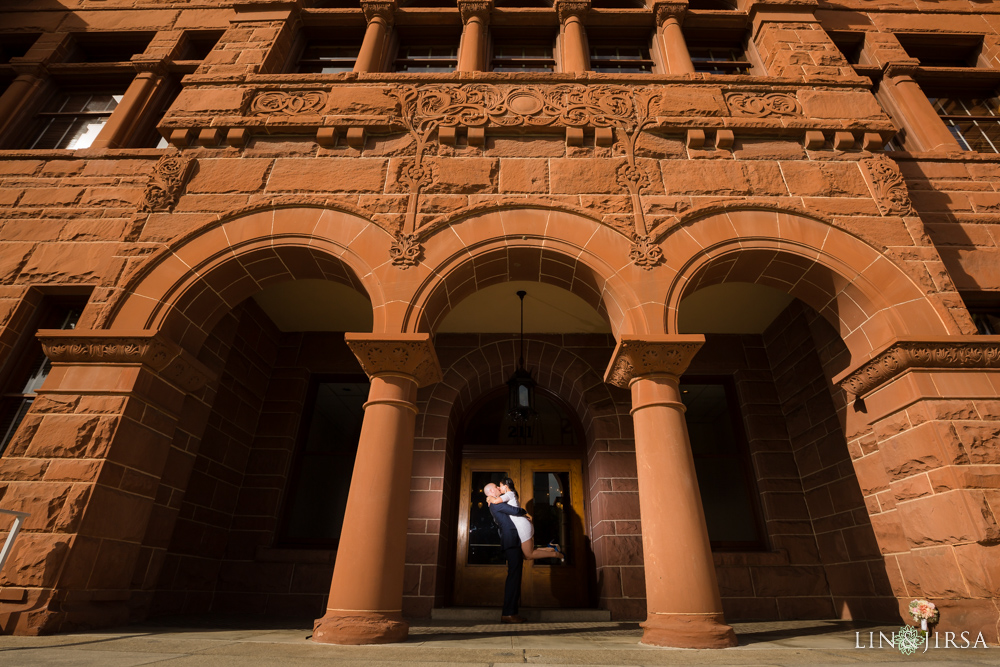 The building is on the National Register of Historic Places and is a State of California Historic Landmark. If you want a Courthouse wedding then you can't do better than here.
Designed in the Romanesque Revival style of architecture, the Courthouse retains its resemblance to the courthouses of many midwest towns and cities. This location brings warmth, formality and tradition to civil marriages and incredible charm to wedding photography.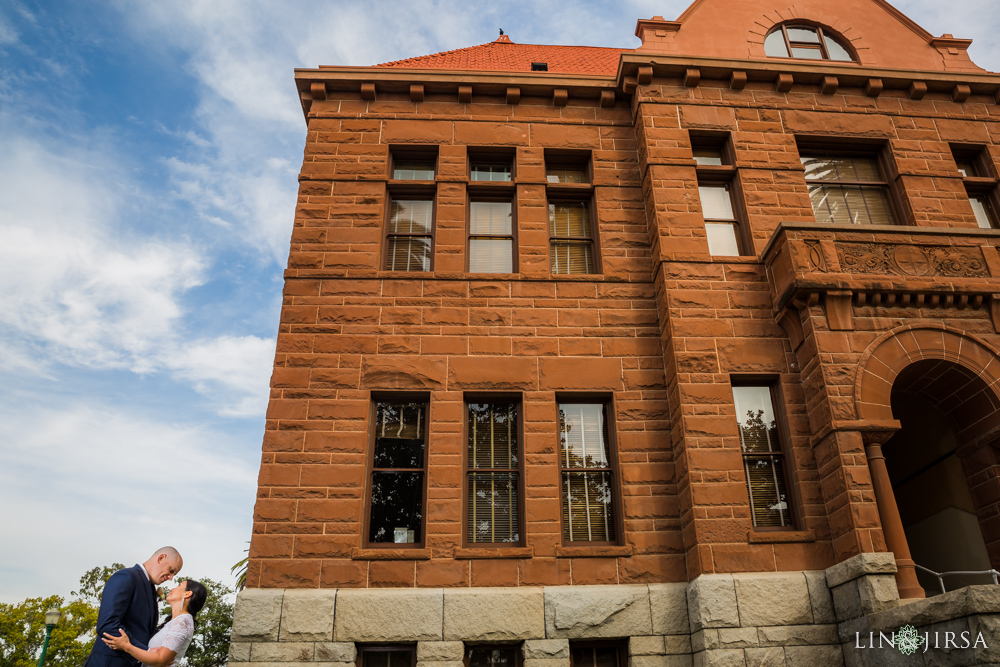 If you've chosen Orange County Courthouse as your perfect wedding location, here's what you need to know so you can get to the fun part; the planning!
Book A Ceremony at Orange County Courthouse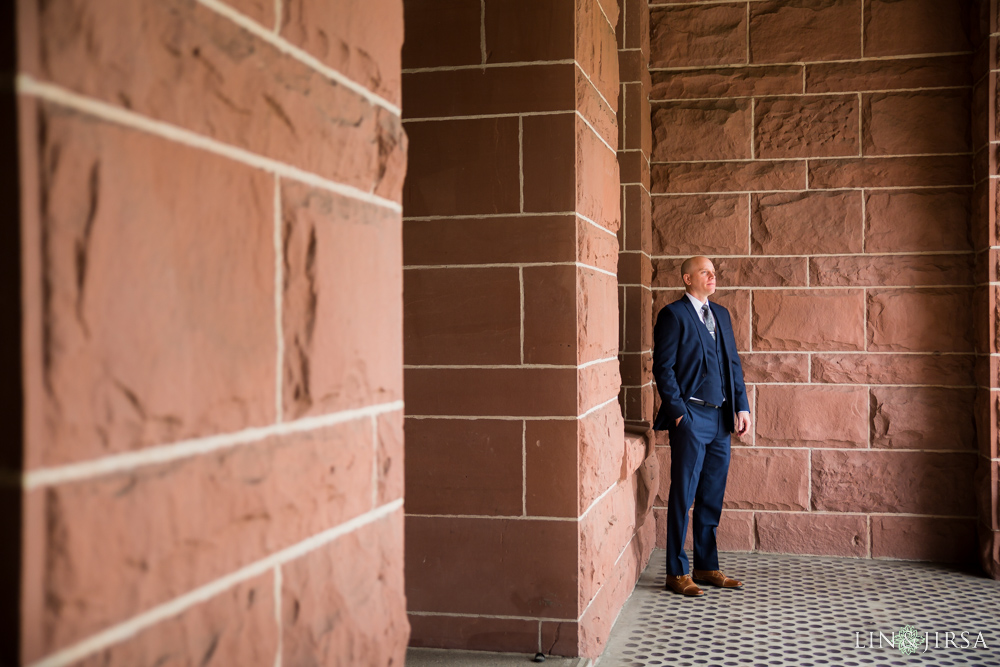 You don't need to do this but we highly recommend that you do.  You'll be more likely to get the slot you want and avoid spending your special day waiting in line as online applicants are prioritized.
Submit your application to obtain a marriage license online and book your ceremony
– The marriage license costs $61
– The marriage ceremony cost $28
The usual hours are 8 am – 4 pm, Monday to Friday. If you want a weekend wedding, the Courthouse opens one Saturday a month. Be aware that this will be popular, busy, and get booked up quickly. You will need a least one witness to sign the marriage licenses. The bridge and groom with both need valid government I.D
It's possible to get a marriage license and have a ceremony without an appointment but aim to arrive first thing in the morning to minimize waiting.
What to expect at the ceremony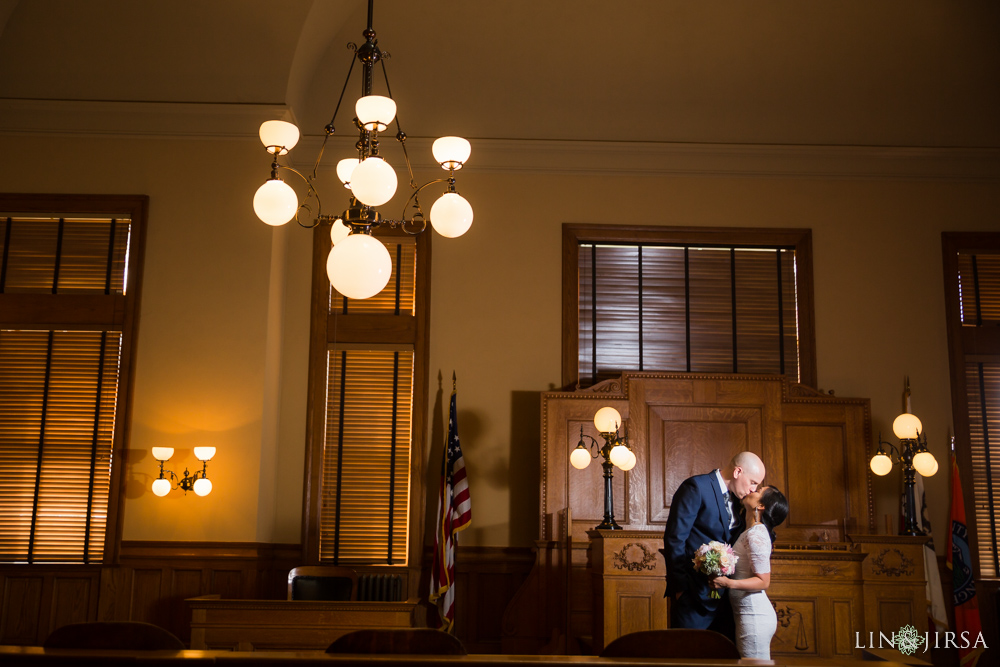 The ceremony is civil and non-sectarian, performed by a Deputy Commissioner of Marriage.
The ceremony is 5 minutes long so make sure any guests arrive on time. After the ceremony, you will have another 5 minutes for photography in the room. If they are not busy you might be given a few extra minutes.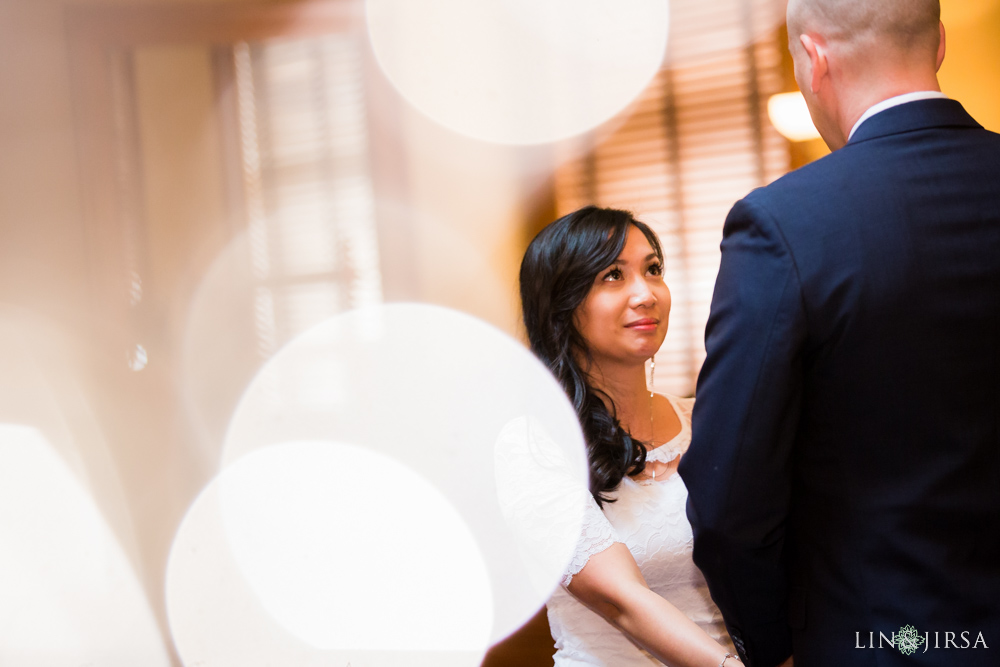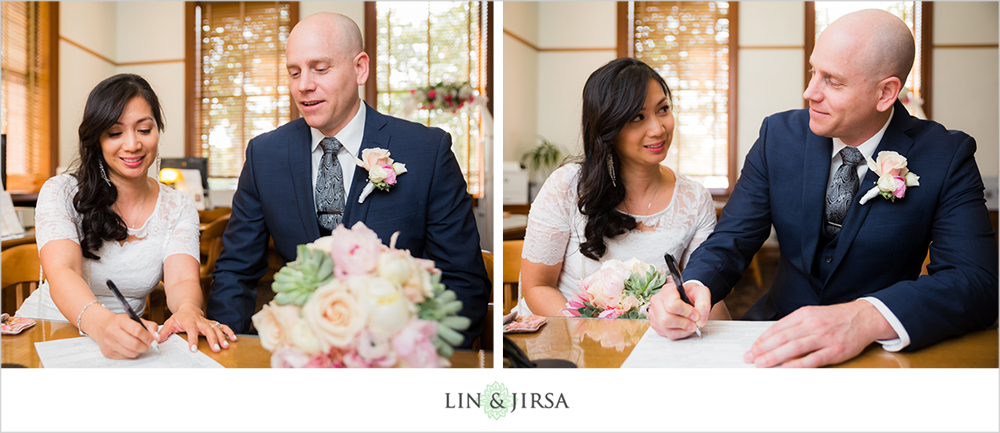 Always refer to the website for up-to-date information as there can be changes across the year.