Natural beauty meets pristine landscaping at Coto de Caza Golf and Racquet Club, a premier Orange County wedding venue. With breathtaking views from every angle, you and your guests will be awed from the moment you step foot on the grounds. Waterfalls, cascading hilltops, and a 45,000 square foot craftsman-style clubhouse are just a few of the countless amazing attractions at your Coto de Caza wedding.
Bridal Preparations
Prepare for the day with your bridal party in the designated bridal suite, complete with plush couches, a TV, and of course, plenty of mirrors for primping. Getting ready with your closest friends wouldn't be complete without a photo opportunity, and these besties are more than ready to start celebrating.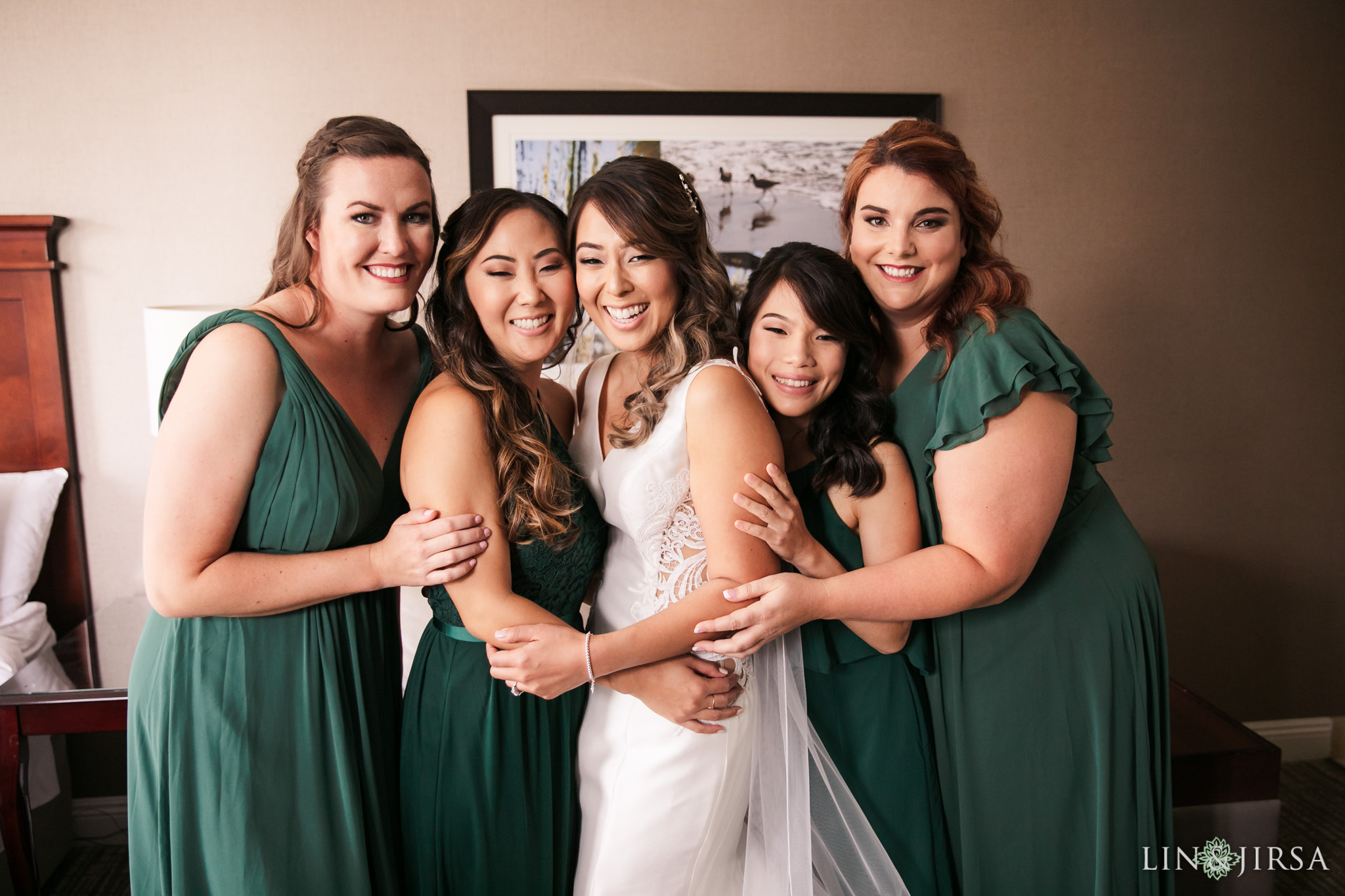 Our bride is right at home among the greenery at Coto de Caza Golf & Racquet Club. Her pristine white gown and beautifully accented floral arrangement highlight the details in her ensemble as well as tying in elements of the scenery around her.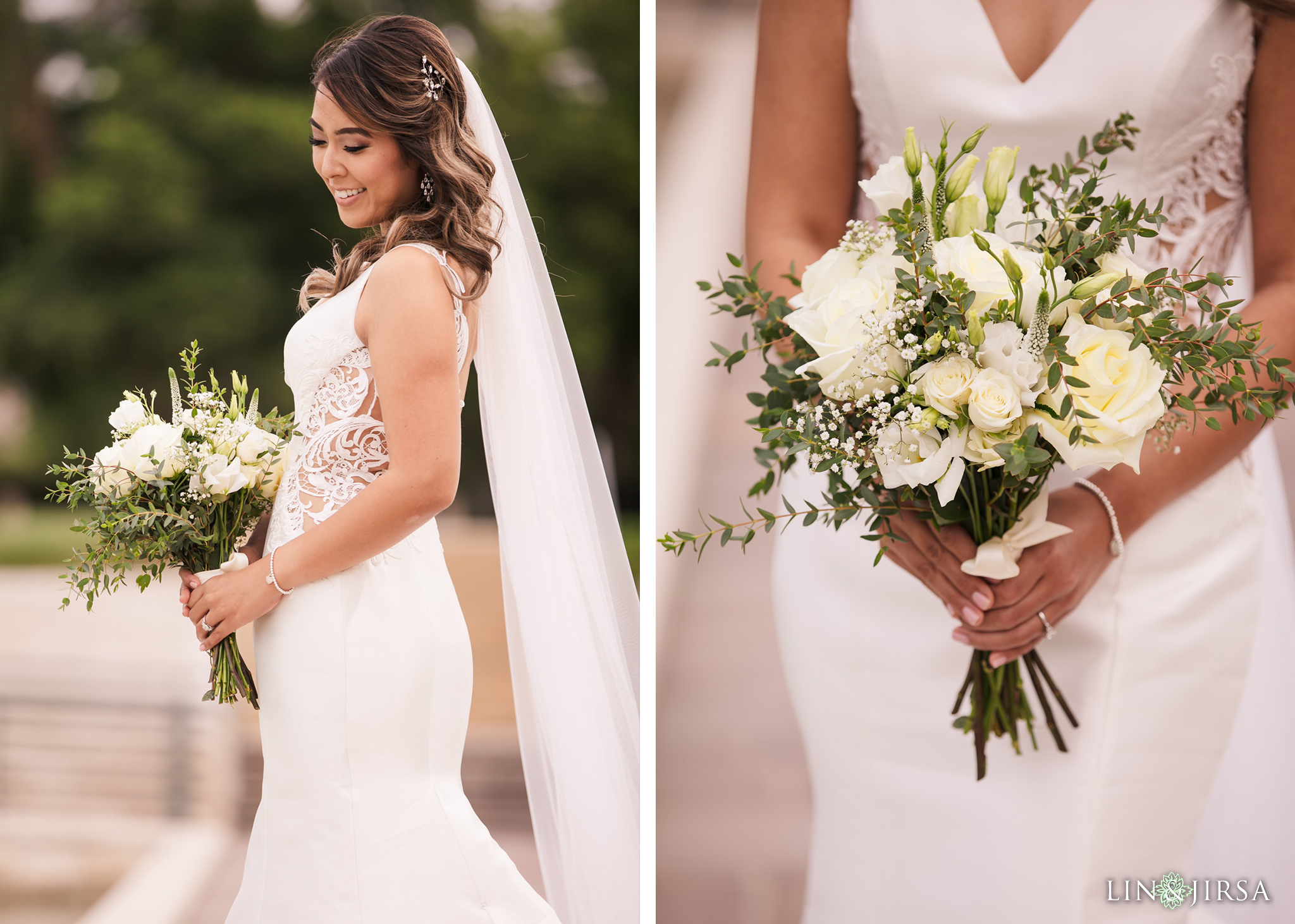 Couple's Portraits
We've said it before and we'll say it again: first looks are incredible! Not only do you get to see your future spouse for the first time in an intimate moment together, but you also walk away with incredible photos of this once in a lifetime moment.

Take a stroll down one of the many hidden pathways at Coto de Caza Racquet and Golf Club for some alone time and picture-perfect moments together.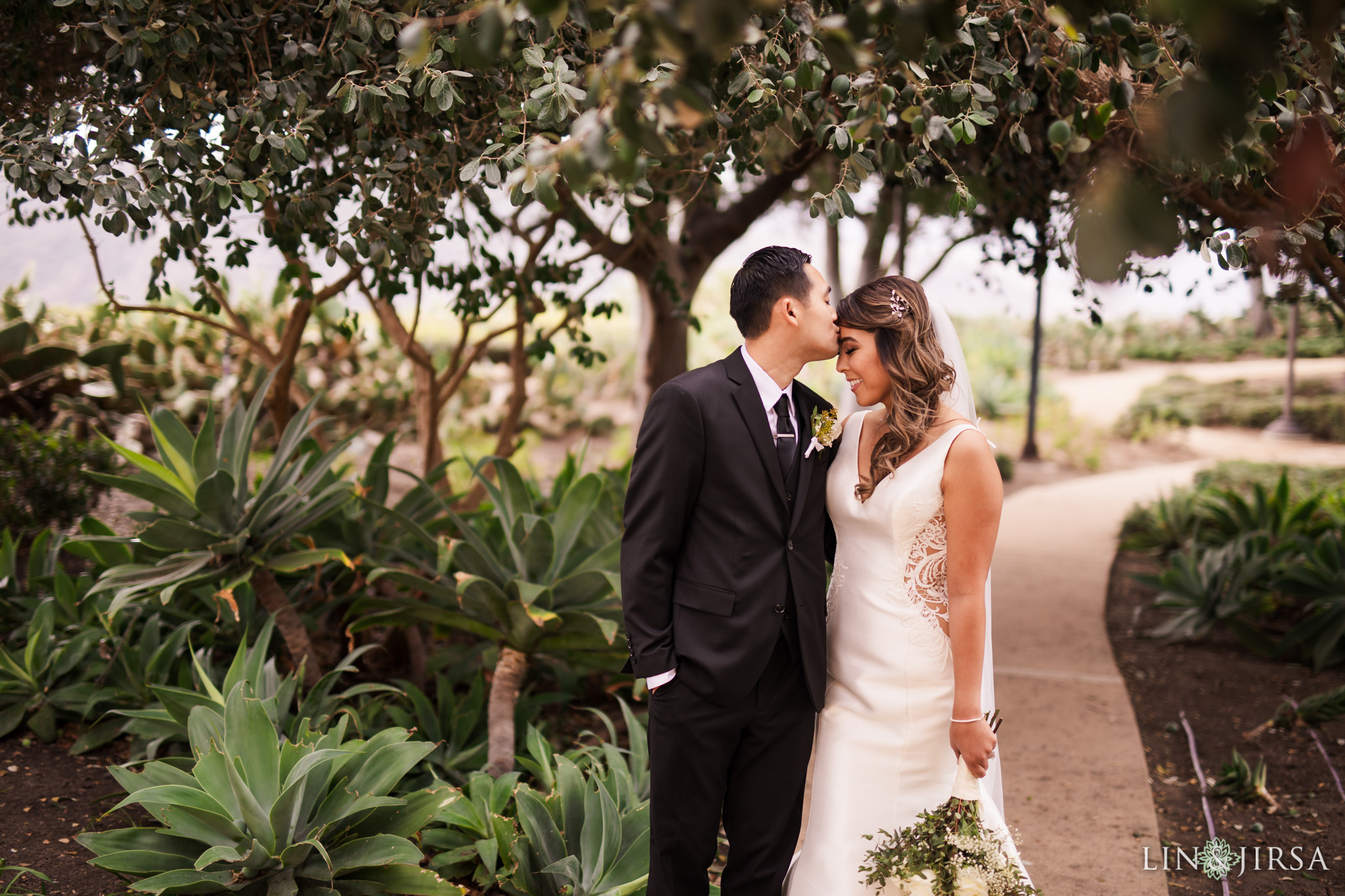 Bridal Party
With such a unique and versatile venue, fun and creative bridal party photos are right at home! This group had an absolute blast at their pre-wedding photoshoot and it was a pleasure working with them.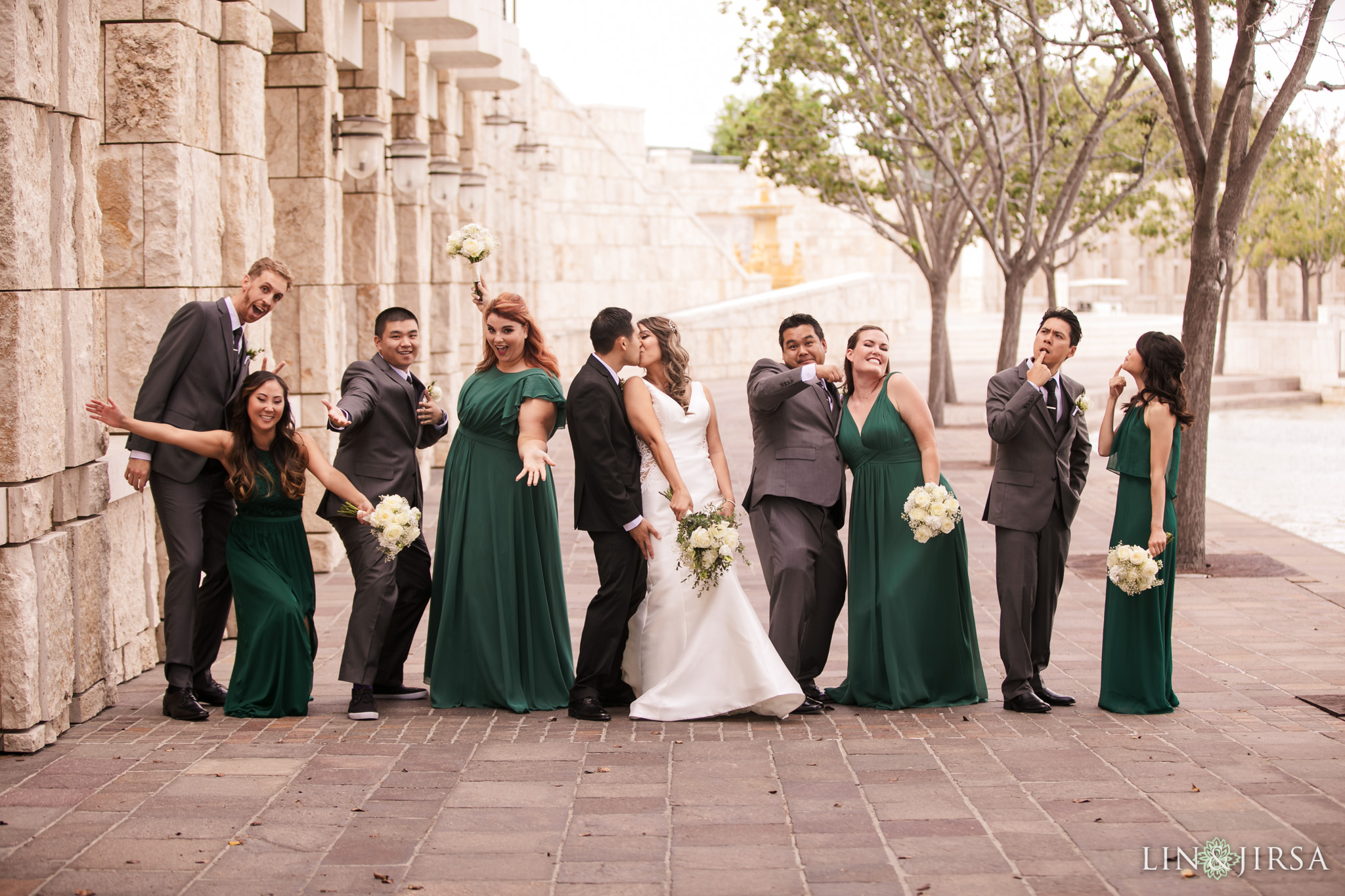 Coto de Caza Racquet and Golf Club Wedding Ceremony
The Ceremony Circle with a stunning view of the Trabuco Canyon hills is the perfect place to tie the knot. Unique arches and florals are right at home against this green backdrop and set the stage for wedding ceremonies of up to 250 guests.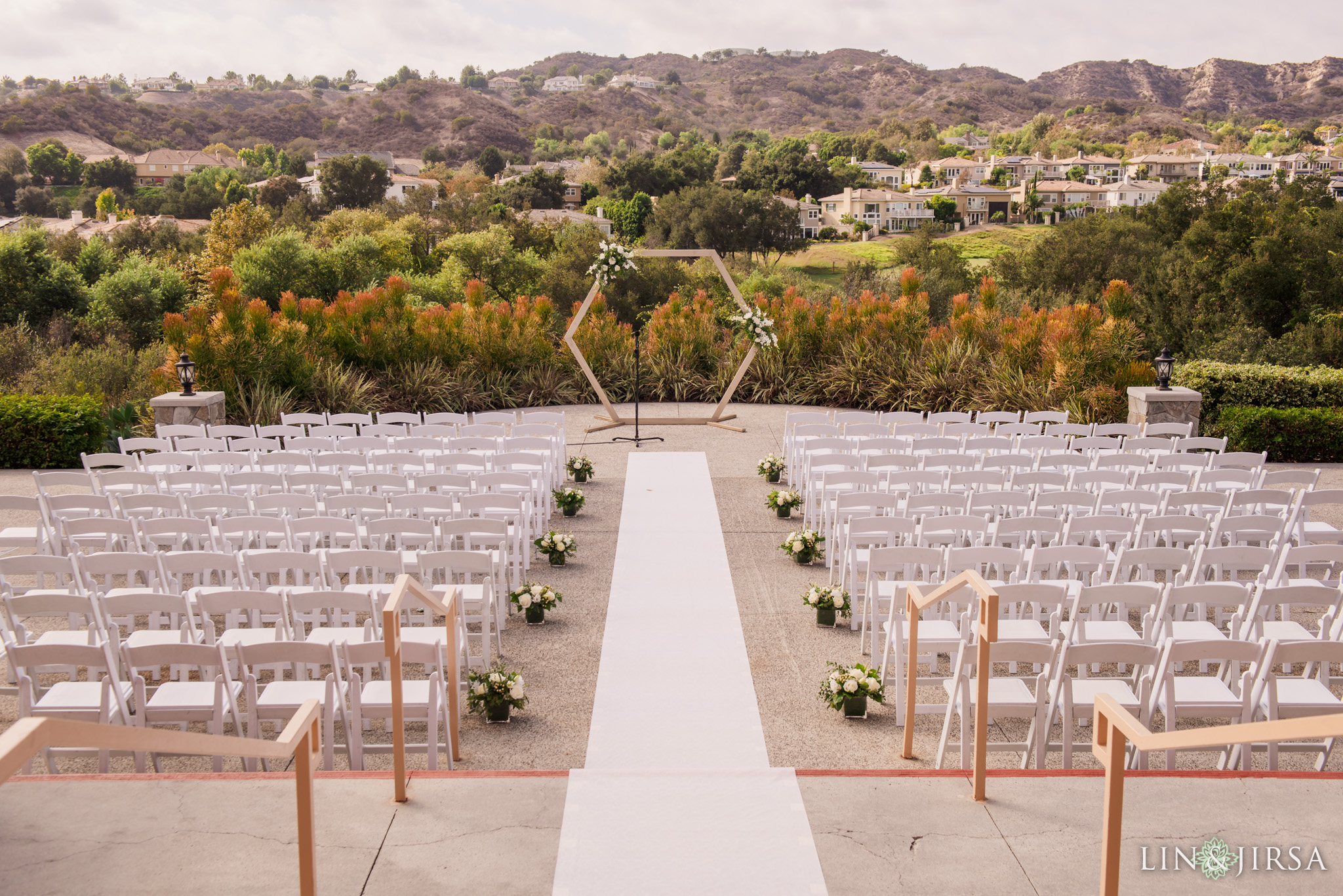 The moment the bride and groom spot each other from across the ceremony site is absolutely priceless.
It's official, these two are now husband and wife! Even the flower girls are excited about this special first kiss as newlyweds.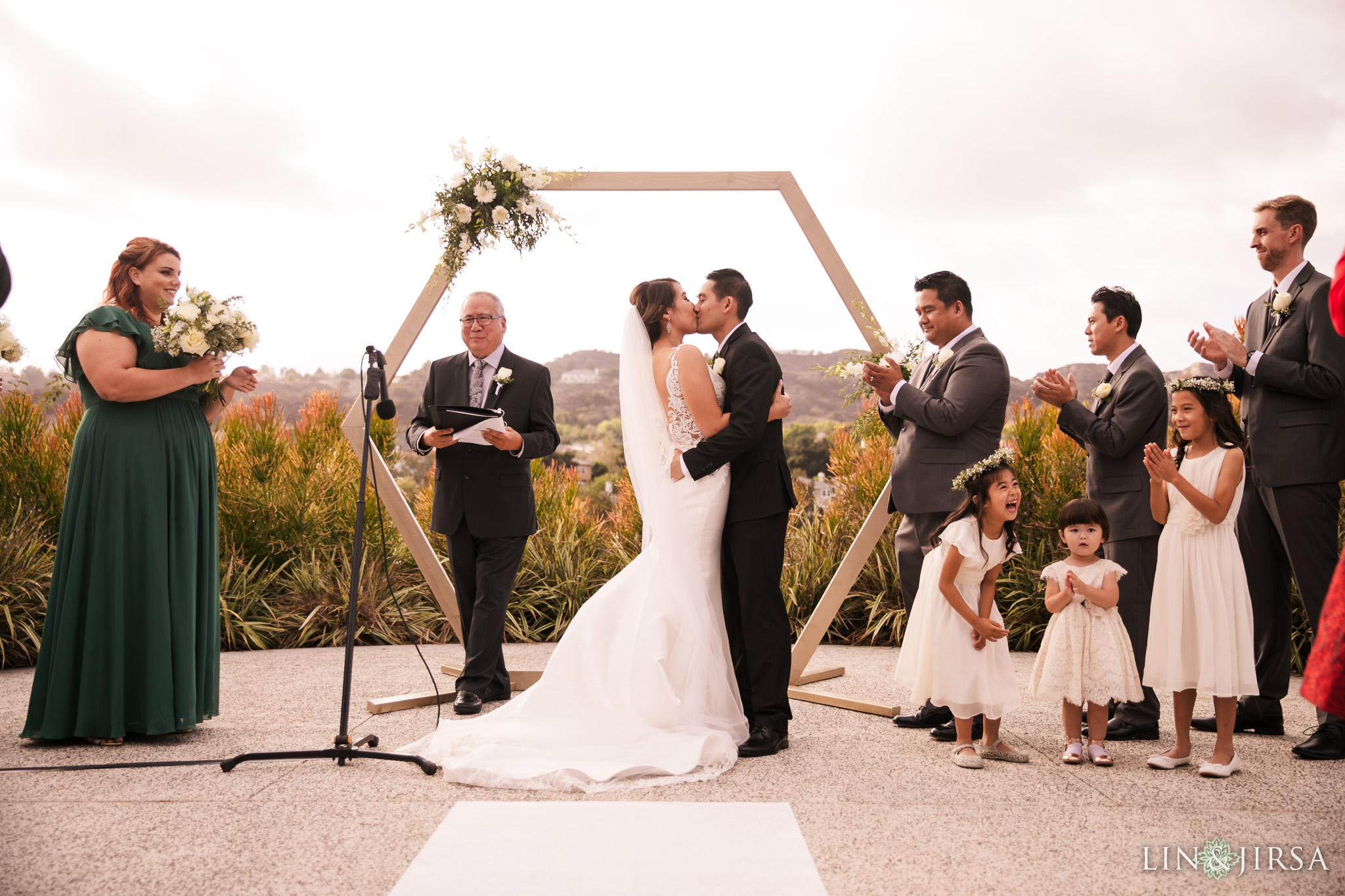 Post-Ceremony Photos
Cocktail hour is a great time for your guests to get the party started while you and your new spouse sneak away for some portraits. This tranquil waterfall is the perfect place for some alone time – with your trusted photographers, of course.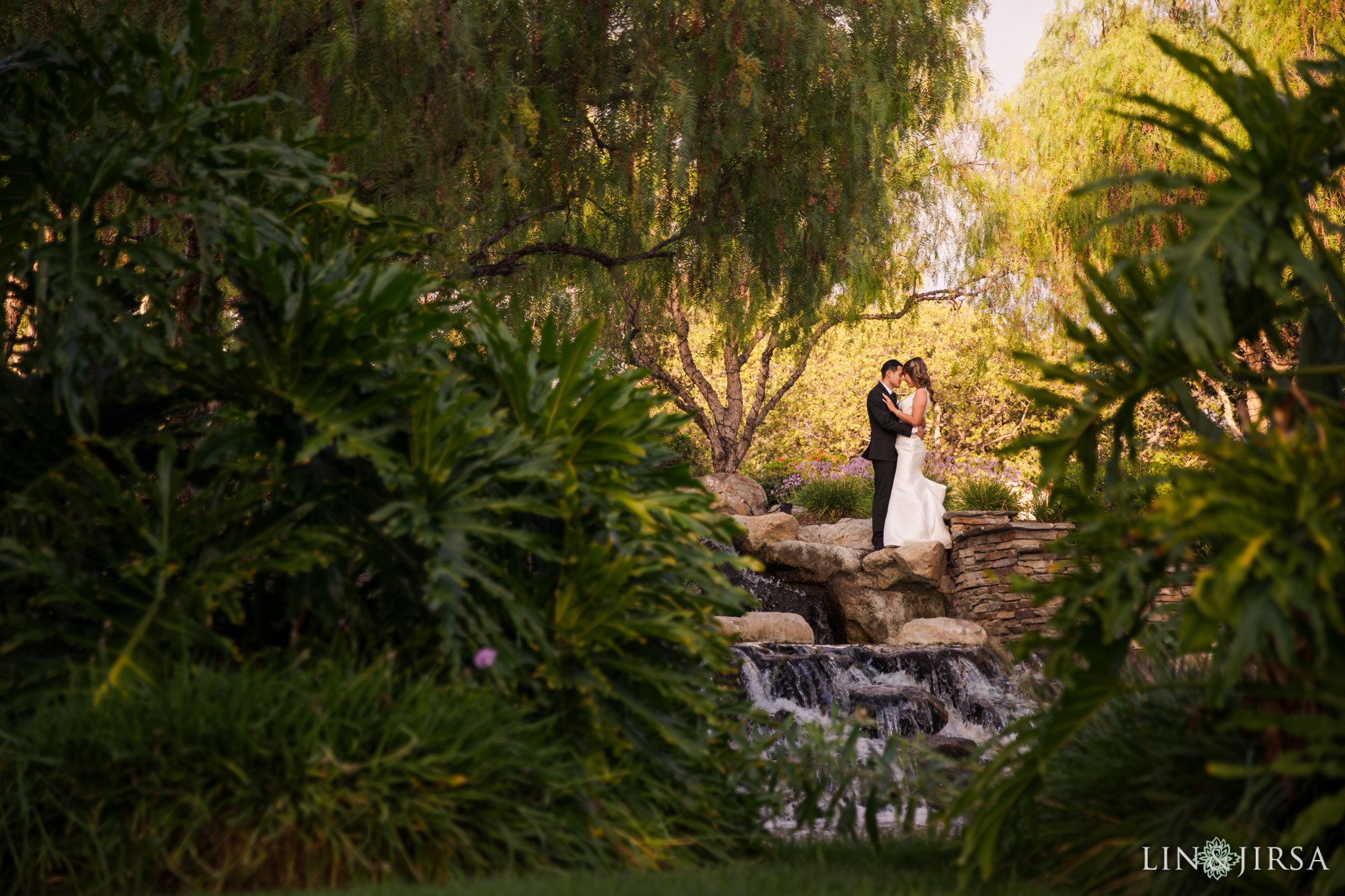 Coto de Caza Golf and Racquet Club Wedding Reception
Enjoy dinner in the Main Dining room, complete with adjacent terrace for cocktails and dancing later in the evening. Expansive windows allow for an unobstructed view of the surrounding golf courses, while heat lamps and roll-down window coverings keep your guests comfortable in all types of weather.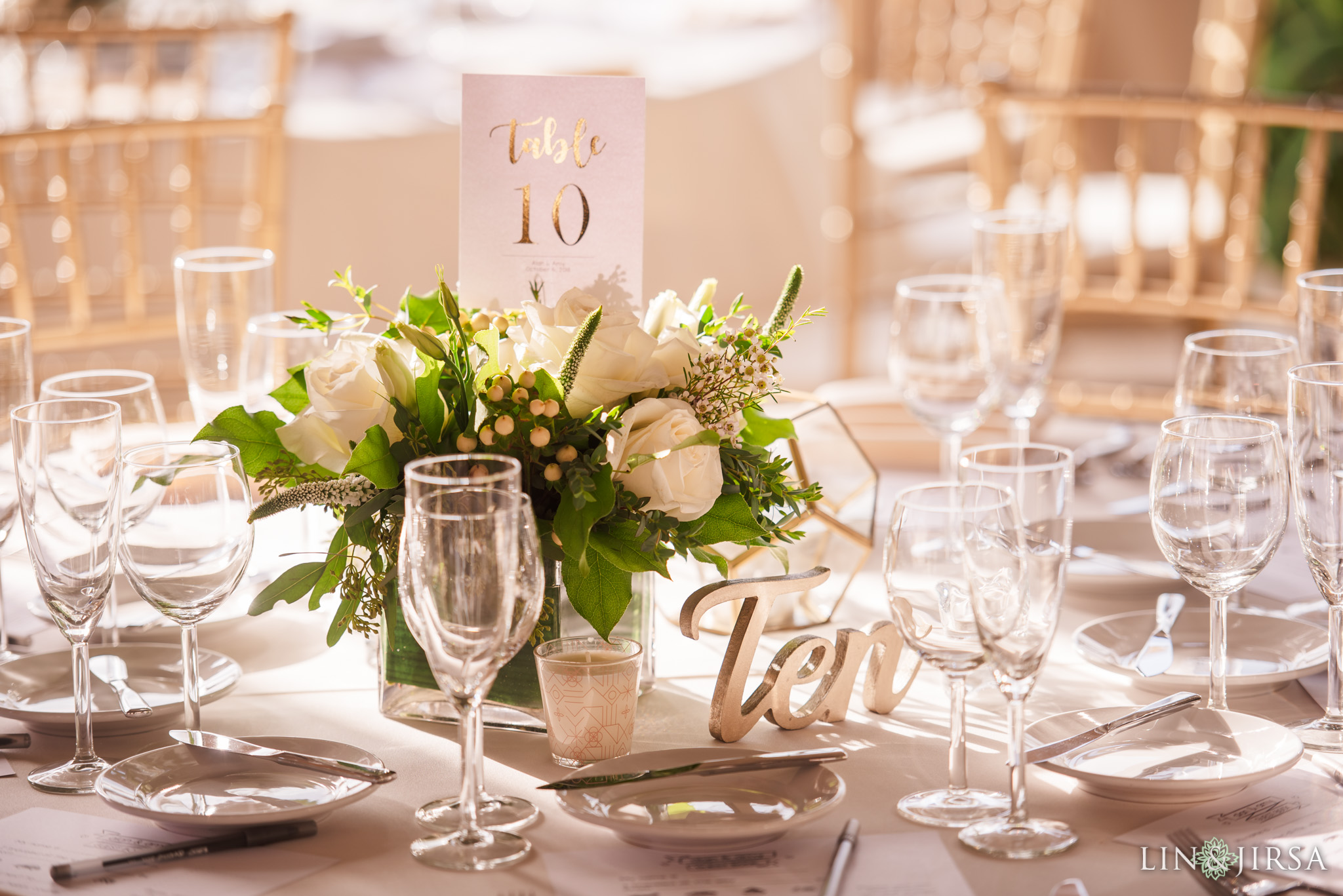 Cake cutting is the perfect time to transition from dinner to party, and these two did it with flair.

Dance the night away with friends and family inside the main dining room, which can easily be used for dinner and dancing.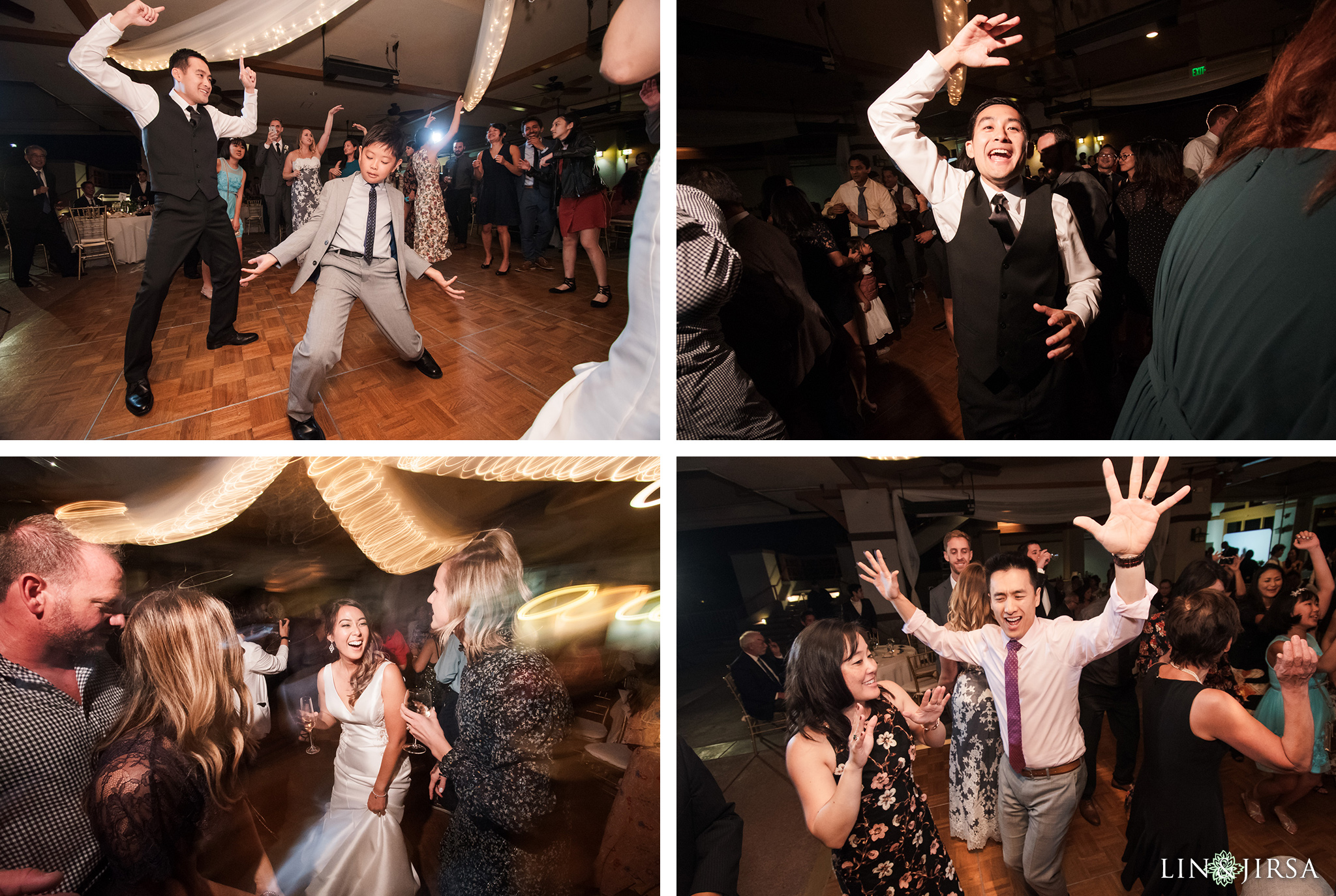 Is there anything more romantic than a sparkler sendoff? Light up the night sky as you bid your guests farewell against the gorgeous backdrop of the Coto de Caza clubhouse.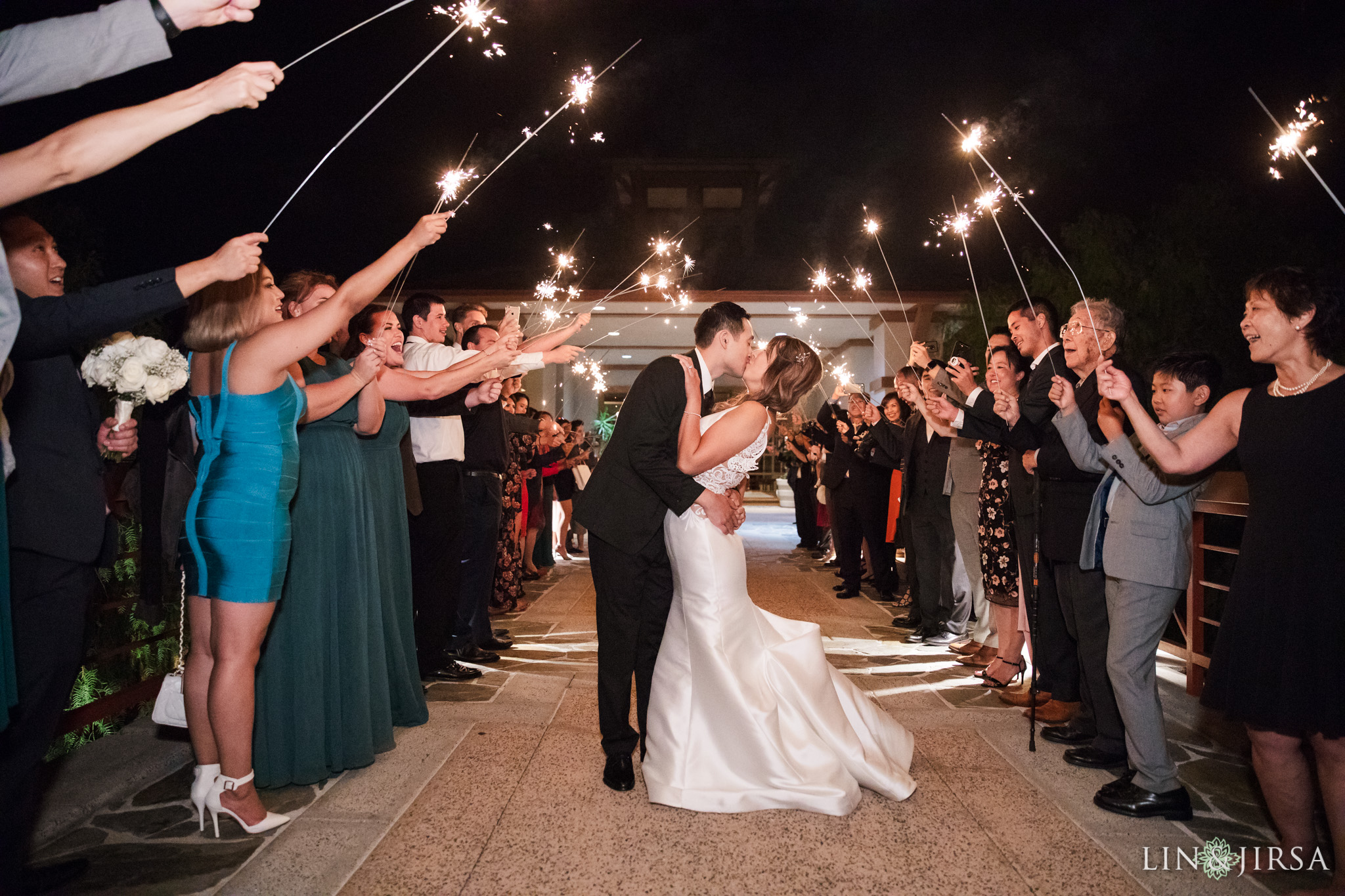 One last photo for the road before these two begin their new lives together as husband and wife. Dramatic lighting and the starry night above them make for an epic sendoff and romantic close to their wedding day.
Coto de Caza Golf and Racquet Club FAQs
Address
25291 Vista del Verde, Trabuco Canyon, CA 92679
Parking
Valet parking is available for wedding celebrations and is handled by the staff of professionals at Coto de Caza.
What is included in my wedding package?
Packages include ceremony, cocktail hour, champagne toast, plated meal, linens, valet parking, tax, and service charge.
What is the capacity at Coto de Caza?
Up to 250 guests may be accommodated at your indoor or outdoor wedding ceremony. Receptions at the Main Dining room can hold up to 180 seated guests.