Summit house is a quaint restaurant and wedding venue in Fullerton.  If you're looking for an intimate setting with beautifully manicured landscaping and top notch food for your guests, then this is venue is worth a look.
According to their website: "The Summit House was designed as a romantic English Country Manor with décor that features carved high beam ceilings, quaint fireplaces and floor to ceiling windows that help create a warm hospitable atmosphere. Our courteous staff will cater to your every need along the way insuring your day is indeed a special one for not only you, but for your guests alike.
From the Summit House and our adjoining patios experience breathtaking panoramic views of Orange County and the San Bernardino Mountains. Adjacent to the Grand Summit Ballroom is the spectacular Vista Park- the PERFECT place for your garden wedding ceremony and for those amazing pictures.
Our Grand Summit Ballroom can accommodate receptions of up to 250 guests. For smaller, more intimate affairs, the Queens room with its own adjoining patio (ideal for cocktails or smaller ceremonies) is perfect for parties up to 60 guests."
Summit House Wedding Photos
Get inspired by some of our favorite wedding photos from the Summit House in Fullerton.  The area has plenty of green trees for a beautiful natural outdoor set of photos.  The summit house is also perched on top of a hill, with gorgeous sunset views of the city below.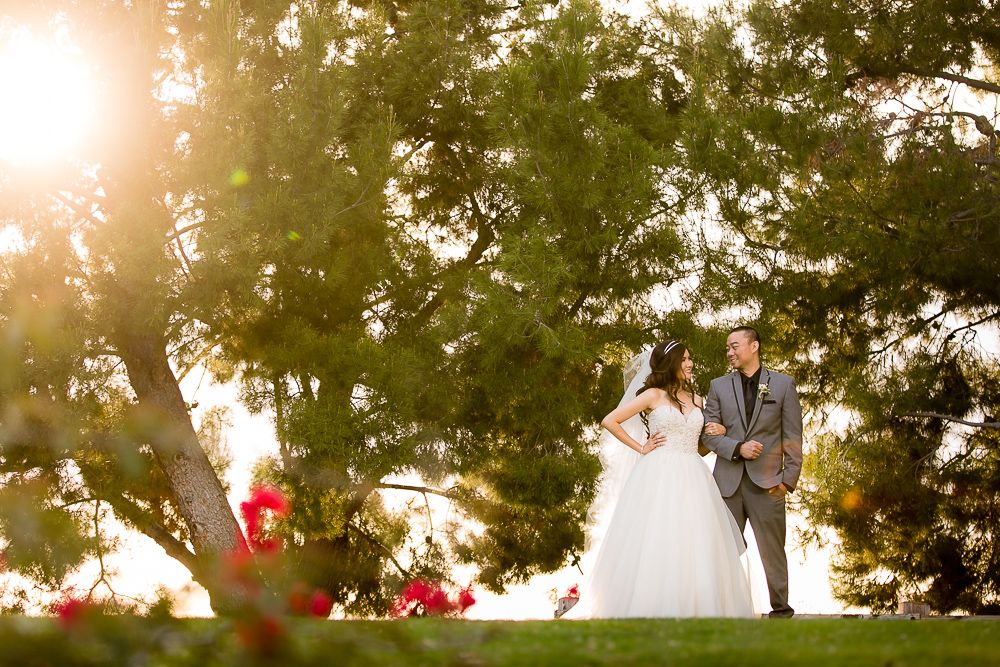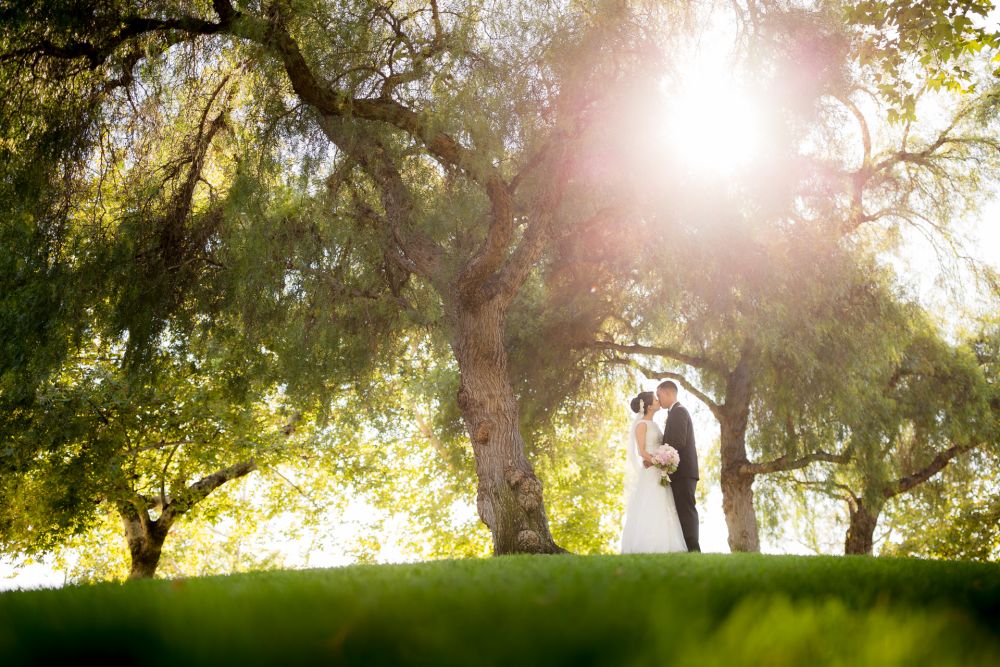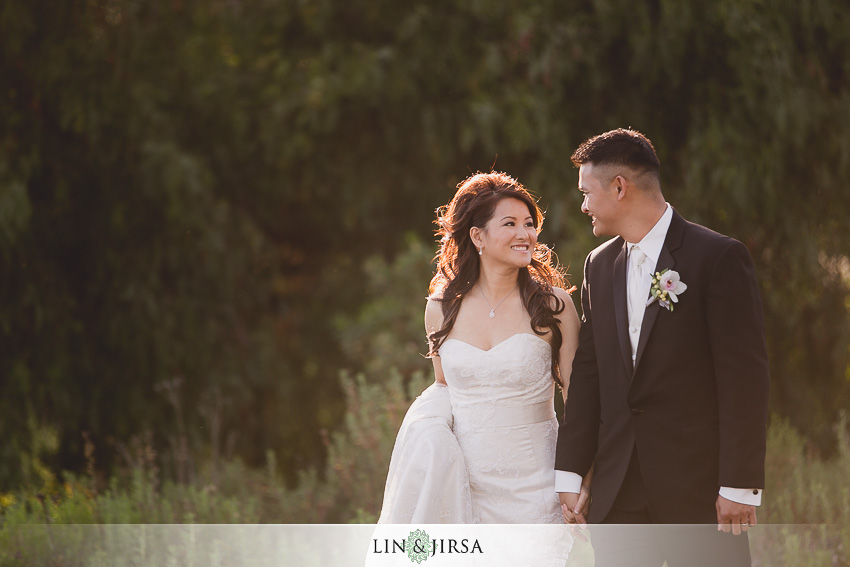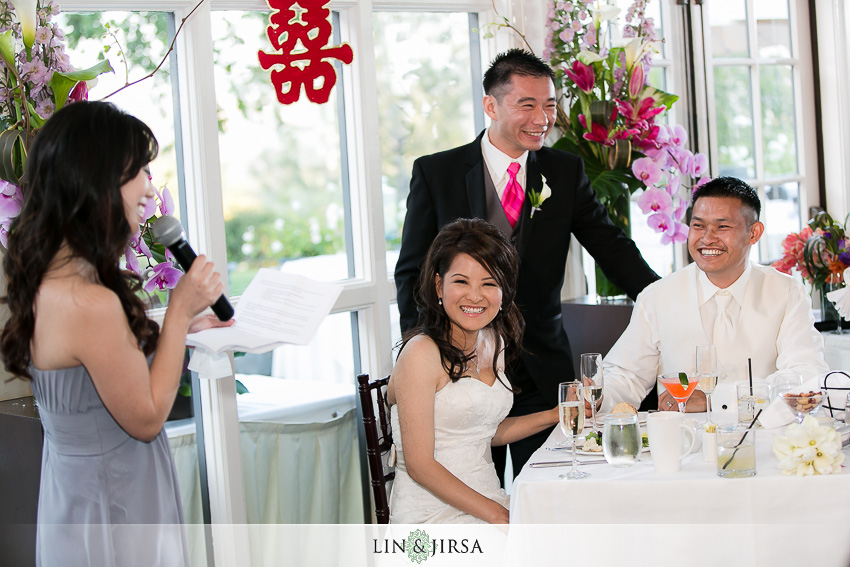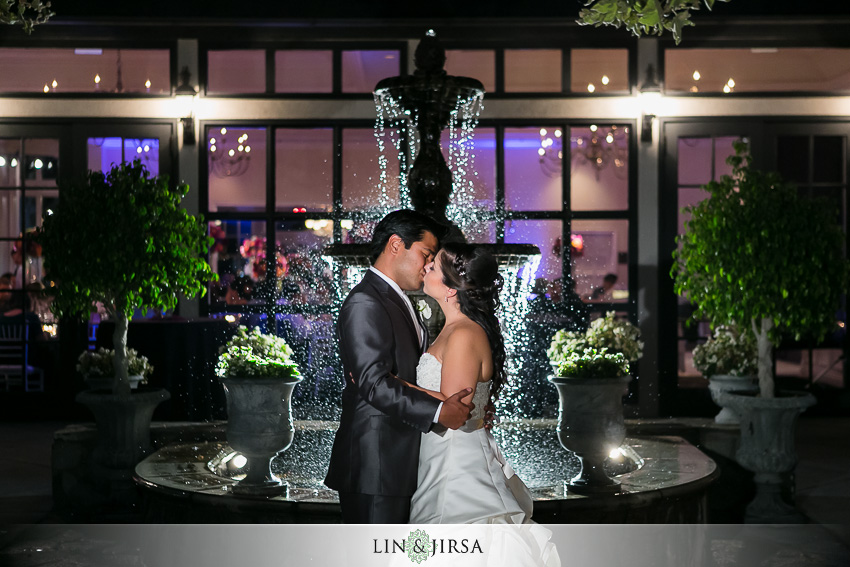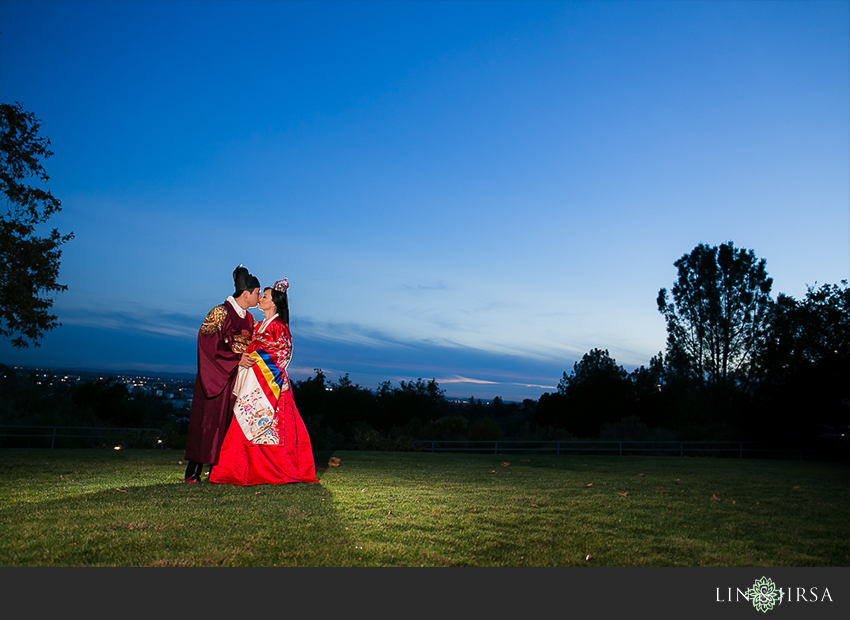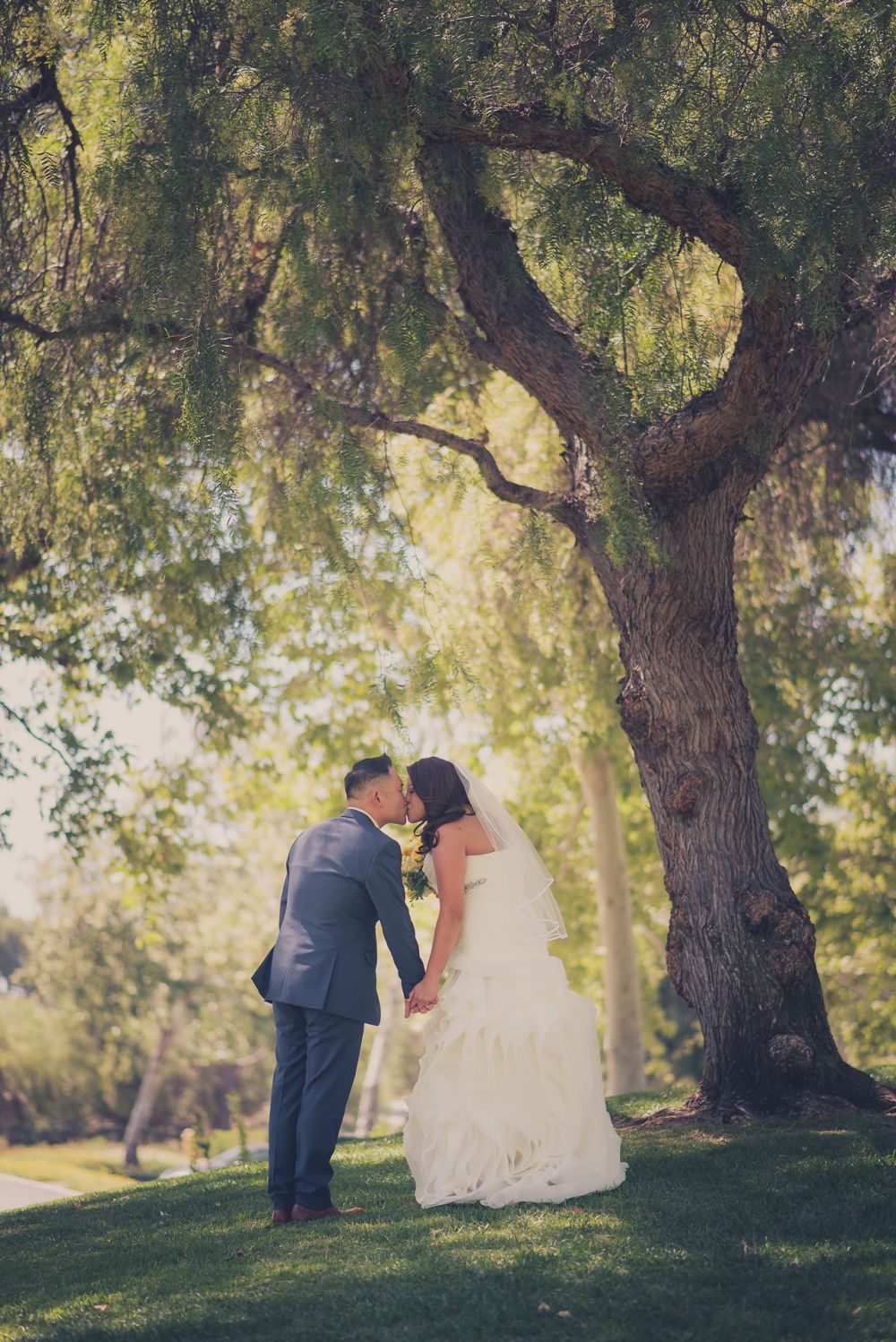 Summit House Wedding FAQs
Do you have facilities for a ceremony?
We have a Terraced Amphitheater and Gazebo just a short stroll from the bridal suite and Grand Summit Ballroom.
How many people will your Gazebo and Amphitheater hold?
Seated up to 250 guests.
How many guests does your ballroom accommodate?
The Grand Summit Ballroom seats up to 250 guests.
What is the Summit House Wedding Cost?
"To reserve the Gazebo at Vista Park concurrently with your reception there is a non-refundable park rental fee of $750.00 plus a refundable $150 damage deposit required. In addition, there is a wedding ceremony fee of $850.00 for Fridays and Sundays, $1200.00 for Saturdays and December dates. This reception fee includes coordination of the wedding rehearsal and the ceremony, white wooden padded rental chairs, and post ceremony cleanup."
Can I bring in my own Caterer?
The Summit House provides the food and beverage catering. Unless included in your reception package, you will provide your decorated wedding cake and favors.
Do you provide bar service?
We offer hosted bar service and cash bar service, or a combination of both, which ever you prefer.
Can we bring in our own wine?
Yes, our corkage fee is $20.00 per 750 ml bottle.
What will it cost to have a wedding reception at the Summit House?
Your cost per person will be the combined price of your choice of a wedding package (see below) and the price of the menu that you choose, plus bottled wine, beverages, any additional rentals or services, room fees if applicable, 22% service charge, and applicable sales tax.
You will also contract your own florist, DJ and/or entertainment, photographer, and wedding cake (if not included in your wedding package).
Do have a referral list of outside vendors?
Yes, we do.
Do you have all-inclusive pricing packages?
Yes, in fact we have our new "Everything but the Ring" inclusive pricing your wedding ceremony and reception.
How many hours do I have for my wedding?
Six hours for your ceremony and reception (five hours for a reception only). You may also use the Bridal Suite up to five hours prior to your ceremony.
Do you have minimums for weekend wedding receptions?
Yes, the food, beverage, and reception package minimums are as follows:
Friday- $7,500.00
Sunday- $8,500.00
Saturday- $15,500.00
Minimums do not include service charge, sales tax, cash bars, rentals, room fees, ceremony fees, or park rental fees.
Are there room fees charged for a wedding reception?
A room fee of $1,000.00 will be added for all events scheduled in the Grand Summit Ballroom on Saturdays, and $2,000.00 on December weekend dates. Additional fees may apply for the use of additional rooms.
How can I make a reservation for my wedding?
A signed Summit House event contract and initial deposits are required to secure a date for your event: $5,000 for reception only, $5,750 for a reception with a ceremony.