About Ritz Carlton, San Francisco Weddings
Of all of the wedding venues and event centers in San Francisco, the Ritz Carlton is the household name that conveys luxury, elegance, and attention to fine detail. Centrally located on Nob Hill near Union Square, the 1909 historic building still maintains its neo-classical facade. A Ritz Carlton San Francisco wedding is both a grand affair and a homage to San Francisco's history.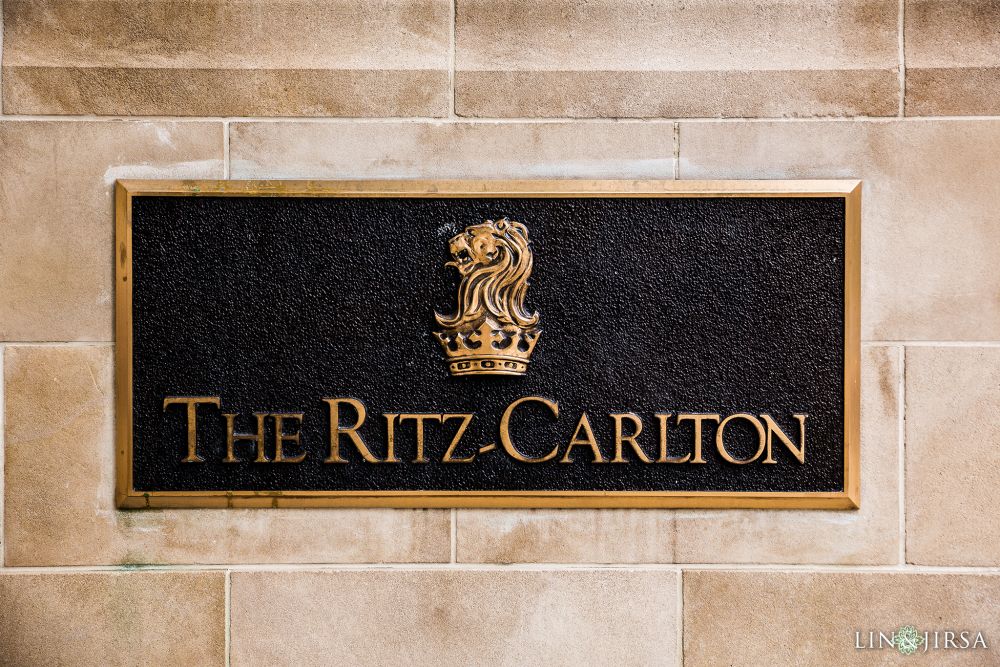 Wedding Ceremonies at Ritz Carlton, San Francisco
The Ritz Carlton San Francisco offers two wedding venues to host your ceremony and reception. You may choose to celebrate on the red-brick courtyard terrace, where guests can move easily between the indoor tent (set up for the wedding ceremony pictured below) and the outdoor patio, where guests can admire the beautiful rose and herb gardens during the day or dance under twinkling lights and Bay Area stars at night.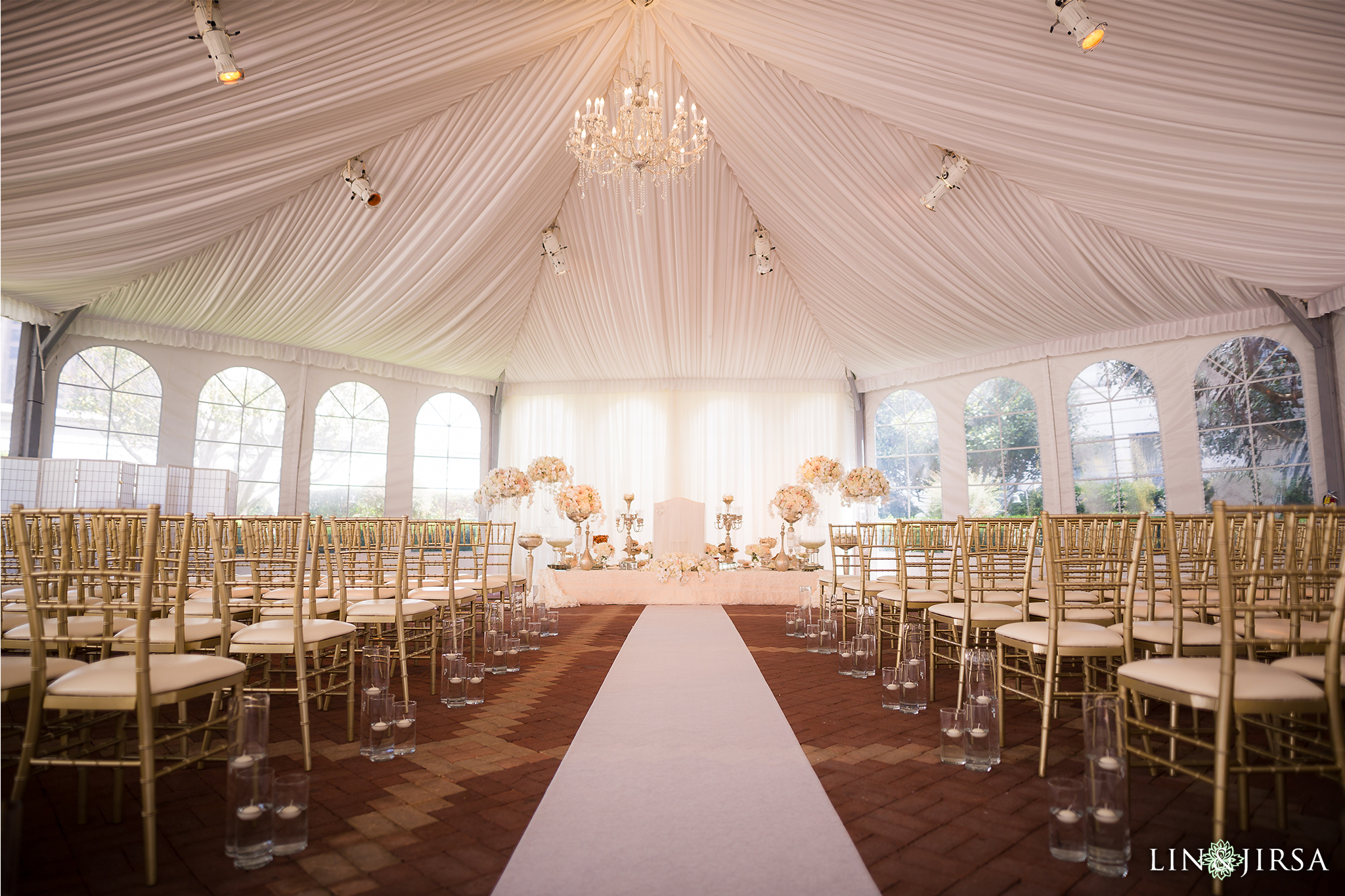 The Terrace Courtyard Tent is one of the two ceremony sites on the property.
Sofreh Aghd | Persian Ceremony
The Ritz Carlton is happy to help you design the wedding that best fits your culture, heritage, and personal preferences. Pictured below, the Persian Sofreh Aghd represents a cultural ceremony with elements and blessings for the couple's new life together. To learn more about the Ayeeneh (head mirror) and Shamdoon (candles) click here.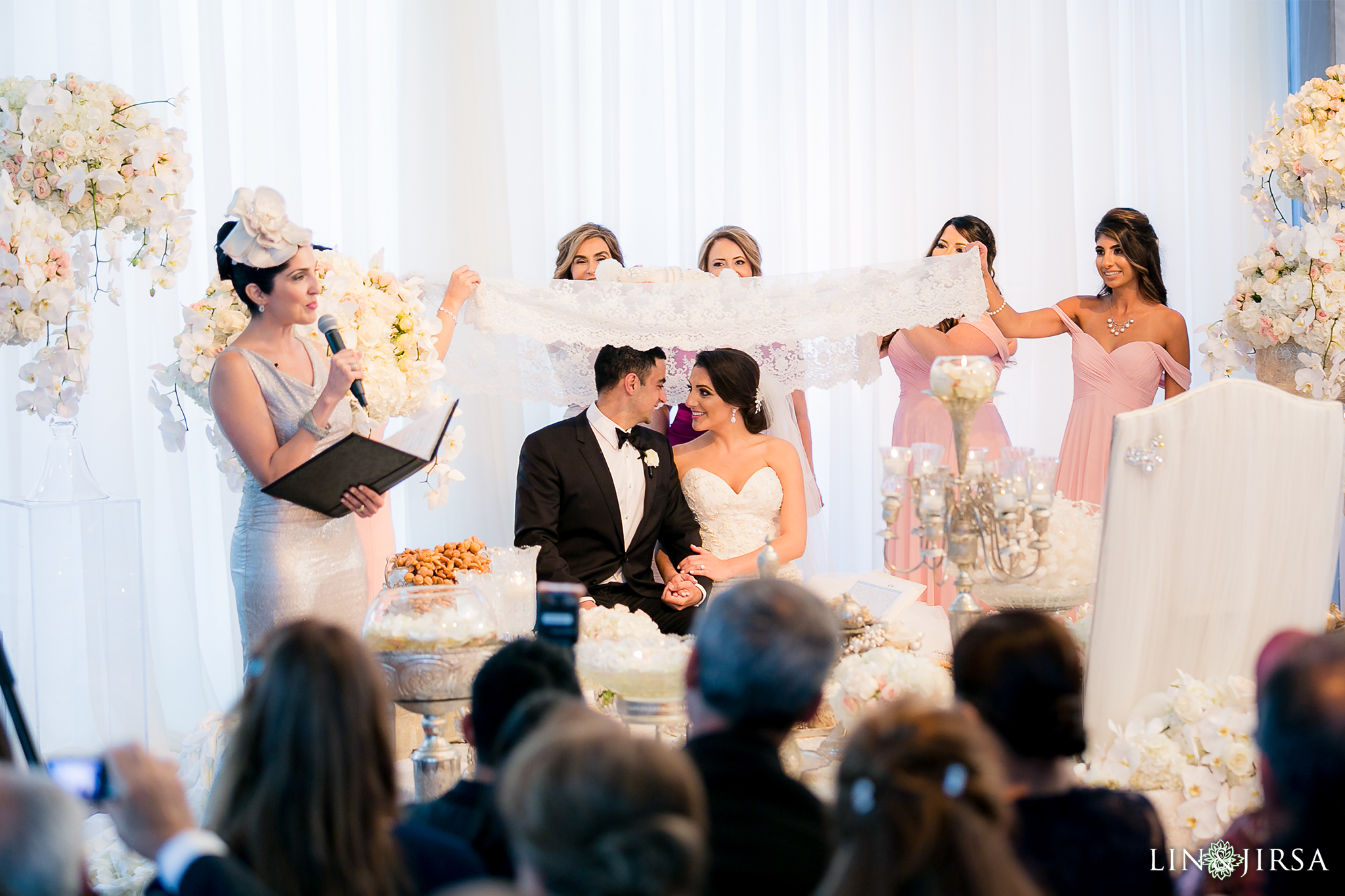 Check out more of Roya & Nima's Persian San Francisco wedding here.
Wedding Receptions at Ritz Carlton, San Francisco
You may also choose to host your festivities in the Grand Ballroom, with its adjoining Galleries–the perfect setting for a glamorous wedding. The sparkling Bavarian crystal chandeliers really give the room that extra pop. The silver-leaf wallpaper and sumptuous floral carpet create a romantic, otherworldly ambiance.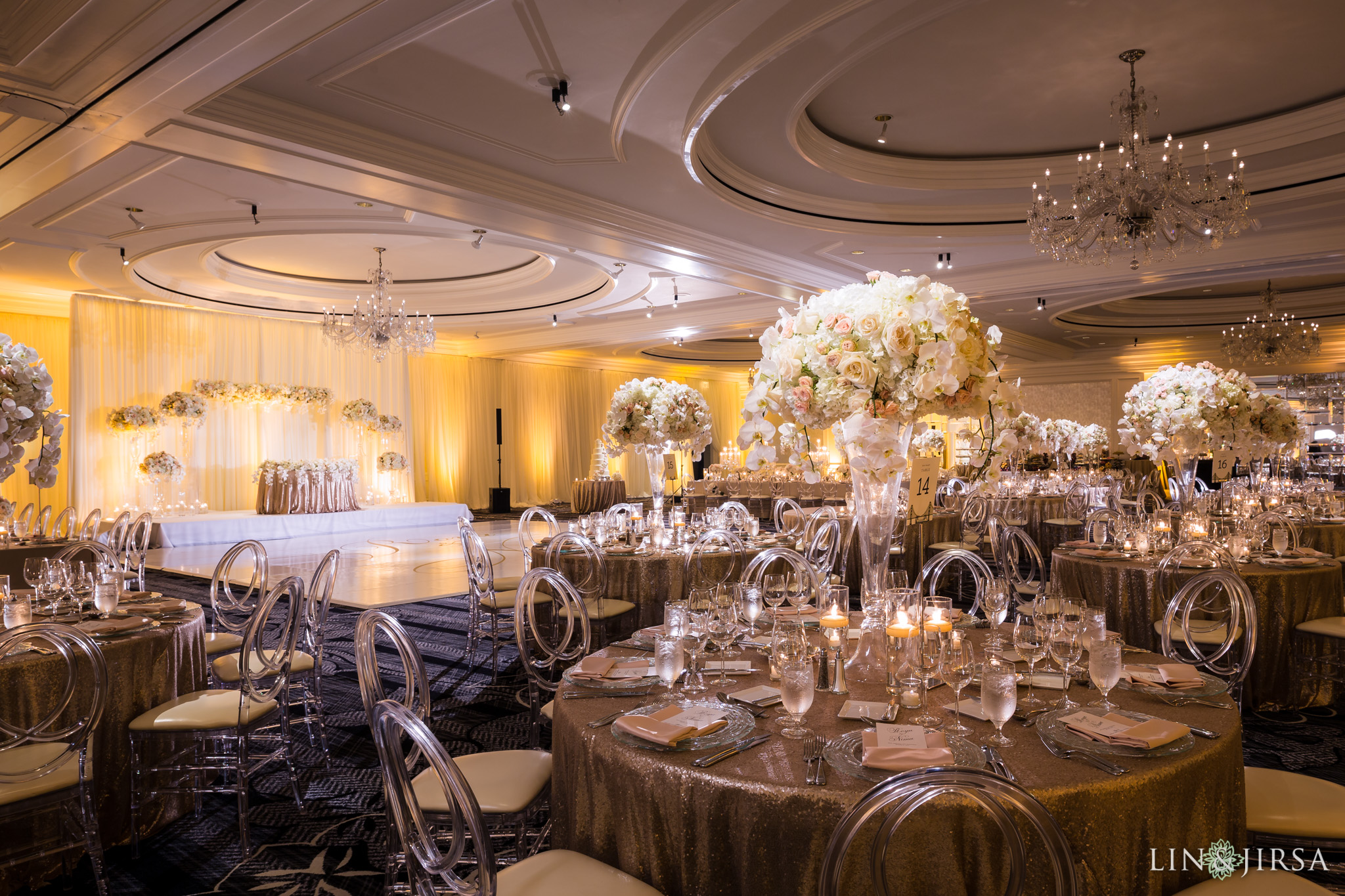 Romance is in the air at a Ritz Carlton San Francisco wedding.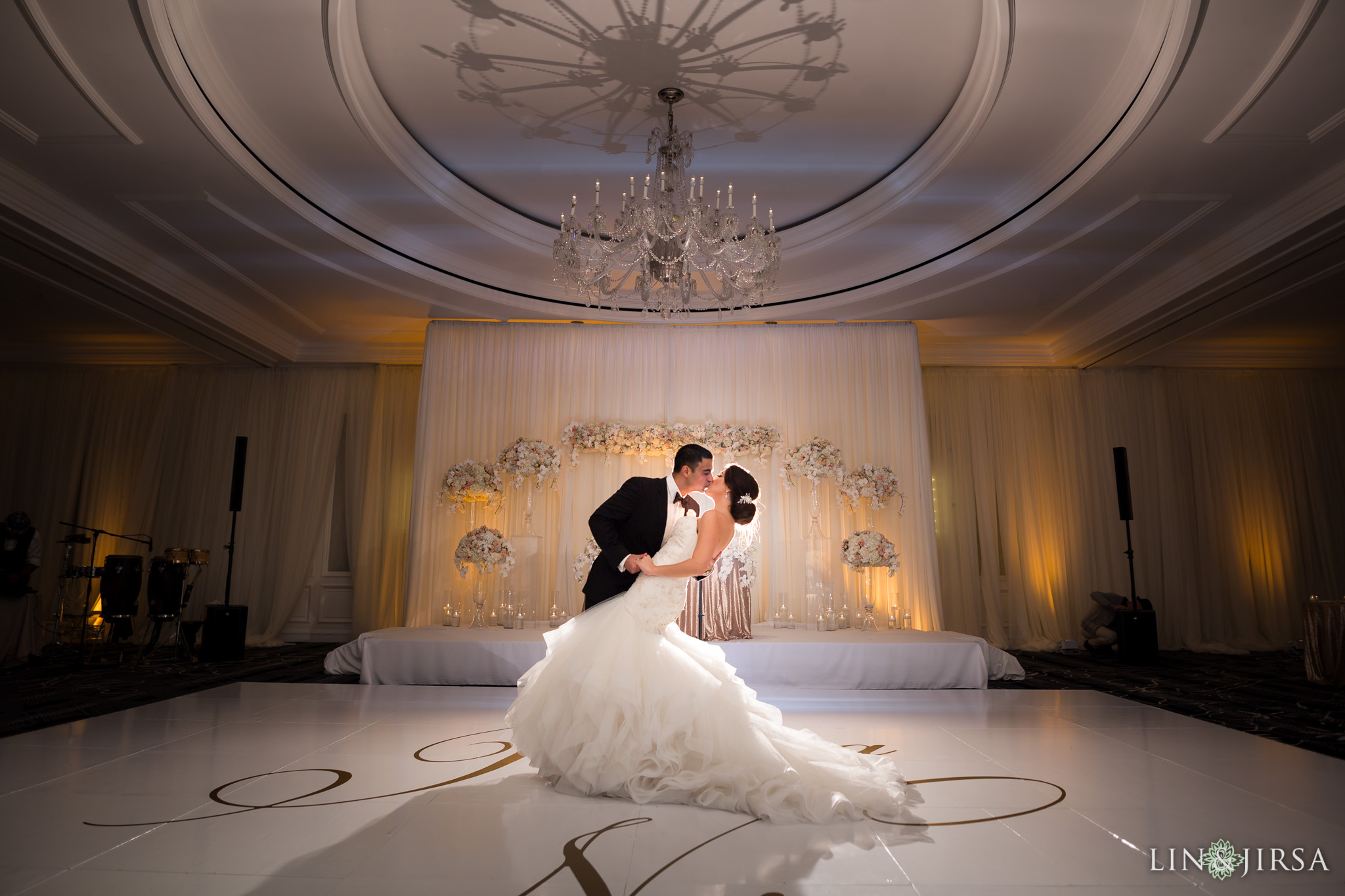 Wedding Photos around the Ritz Carlton San Francisco
The Ritz Carlton is within walking distance or a cable car ride away from plenty of San Francisco's picturesque landmarks, perfect for your wedding photography.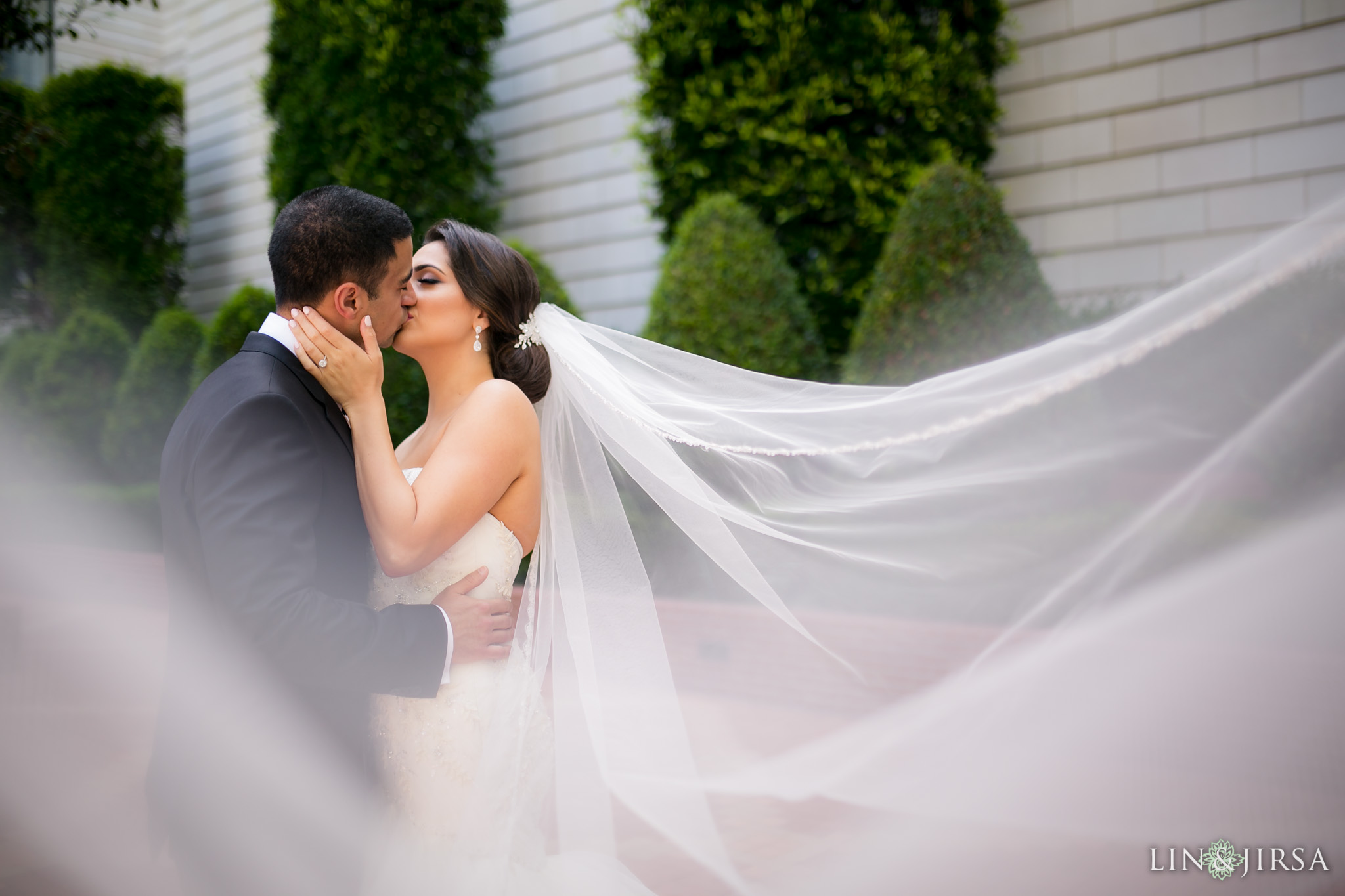 The surrounding city makes for amazing photos just steps away from The Ritz Carlton, San Francisco!
The Legion of Honor of San Francisco is just one of many other locations filled with endless photo opportunities.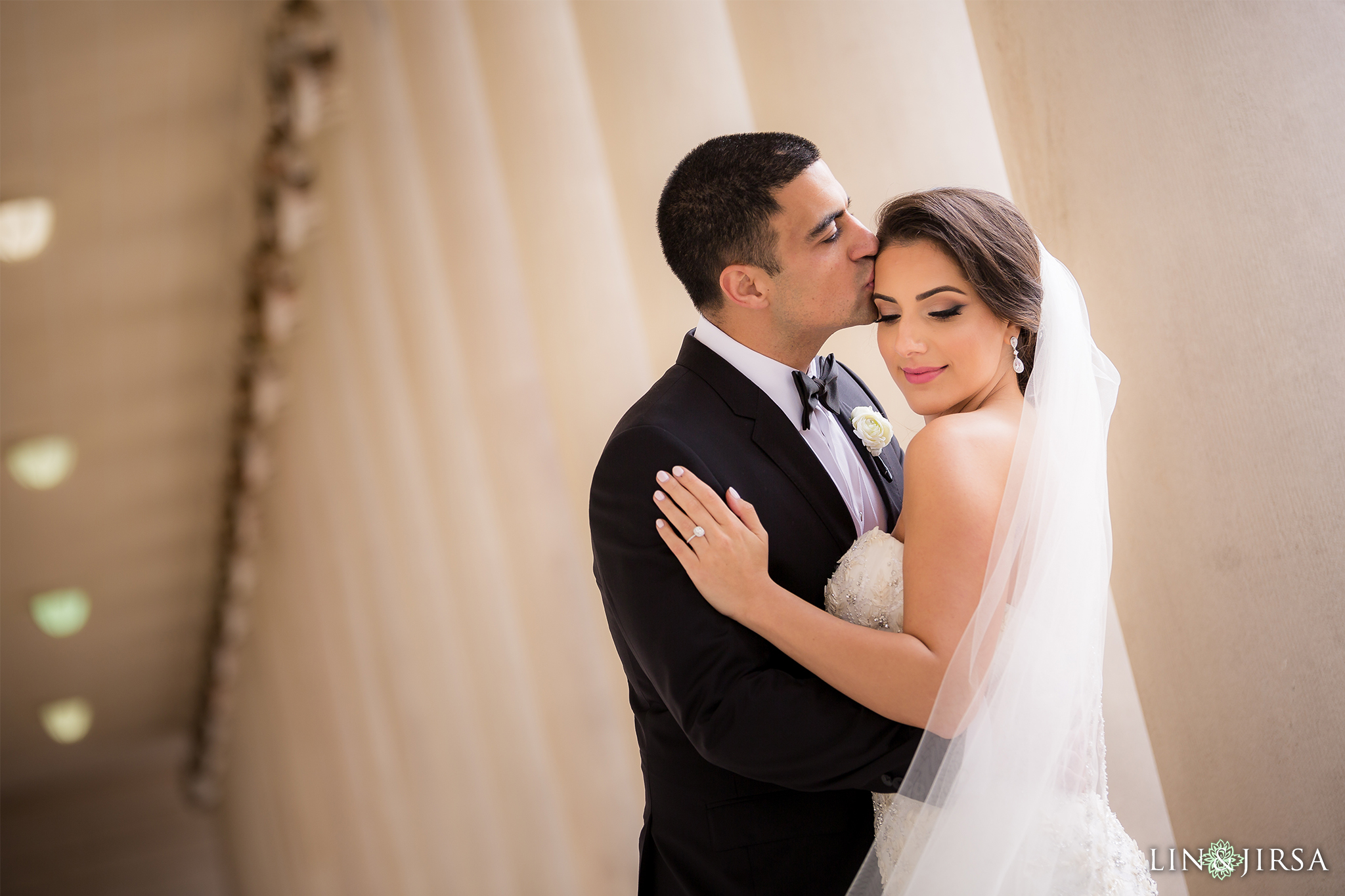 FAQ
How can we accommodate our guests who aren't local to the Bay Area?
The San Francisco International Airport is a 15-minute drive from Ritz Carlton San Francisco, and the famous San Francisco cable car stops right out front of the hotel. You may reserve rooms and suites at the Ritz Carlton for your out-of-town guests.
Do we need to use the on-site caterer for our Ritz Carlton San Francisco wedding?
The Ritz Carlton does require all wedding parties to use their proprietary caterer, but brides and grooms may choose to bring their own wine and cake, in which case there is a $35/per bottle uncorking fee and an $8/per guest cake-slicing fee. These fees are waived if couples use the cake and wine provided by the caterer.
Does the Ritz Carlton provide wi-fi?
Wi-fi is provided for your wedding party and guests throughout the facility.
The Ritz Carlton San Francisco is located at 600 Stockton St, San Francisco, CA 94108.
About Lin & Jirsa
Creative. Clean. Different. We are a group of creatives in Orange County with a passion for storytelling. Founded in 2007, our studio has been recognized as the best wedding photographers in Los Angeles and Orange County by various publications, websites, and groups. We'd love to show you our studio in Orange County, California and walk you through our albums, canvases and other print photography products. We can also provide more information on our Wedding Videography and introduce you to our team.