About Silver Creek Valley Country Club
Silver Creek Valley Country Club is a hidden gem just outside the hustle and bustle of NorCal. The rolling lawns, tropical palm trees, and Italian villa architecture will be your escape from the industry of San Jose to a little piece of paradise. The club's staff is dedicated to ensuring that every last detail, from your vows to your reception to your photography, make your Silver Creek Valley Country Club wedding the celebration you've been dreaming of.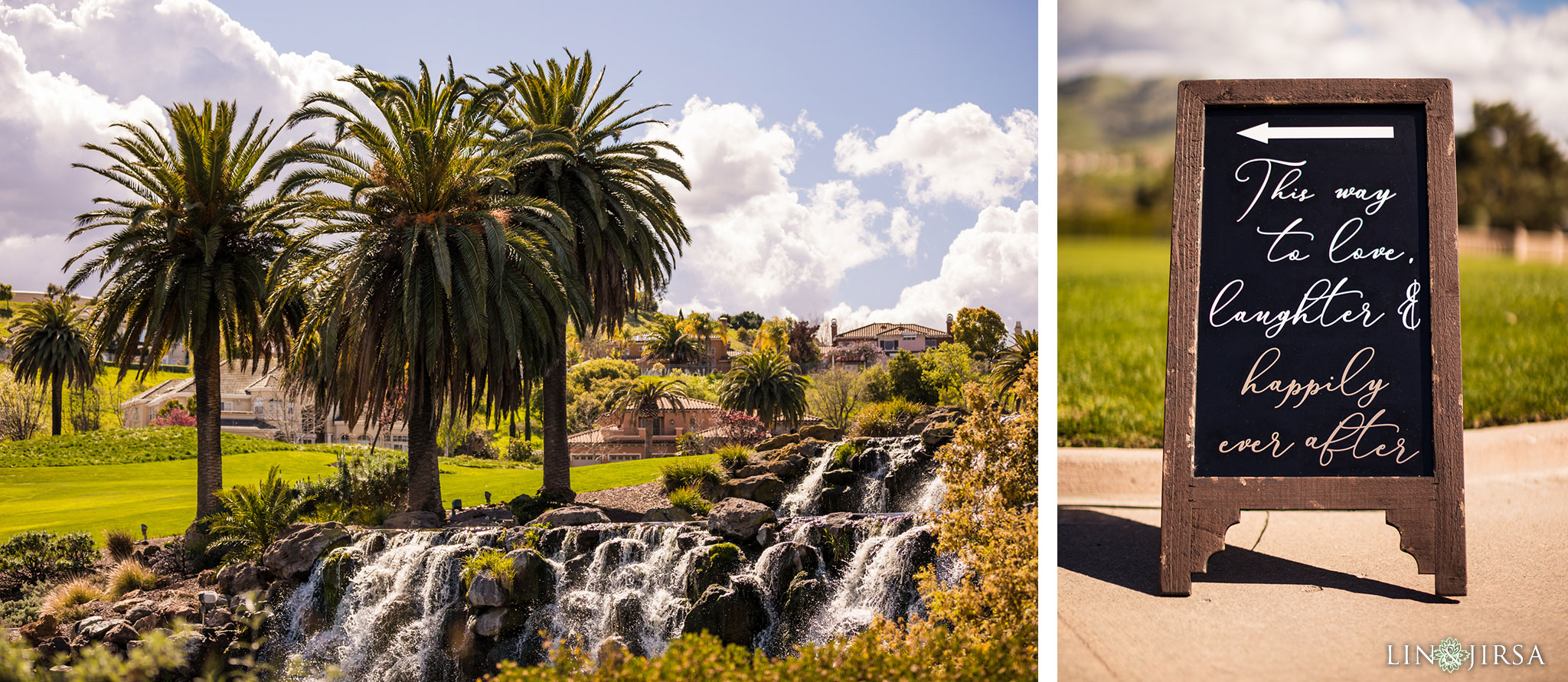 Couple Session at Silver Creek Valley Country Club
The Silver Creek Valley Country Club provides the perfect backdrop for all types of weddings. The sunset peeking through the trees provides a photo op to capture the tender moments of this monumental day.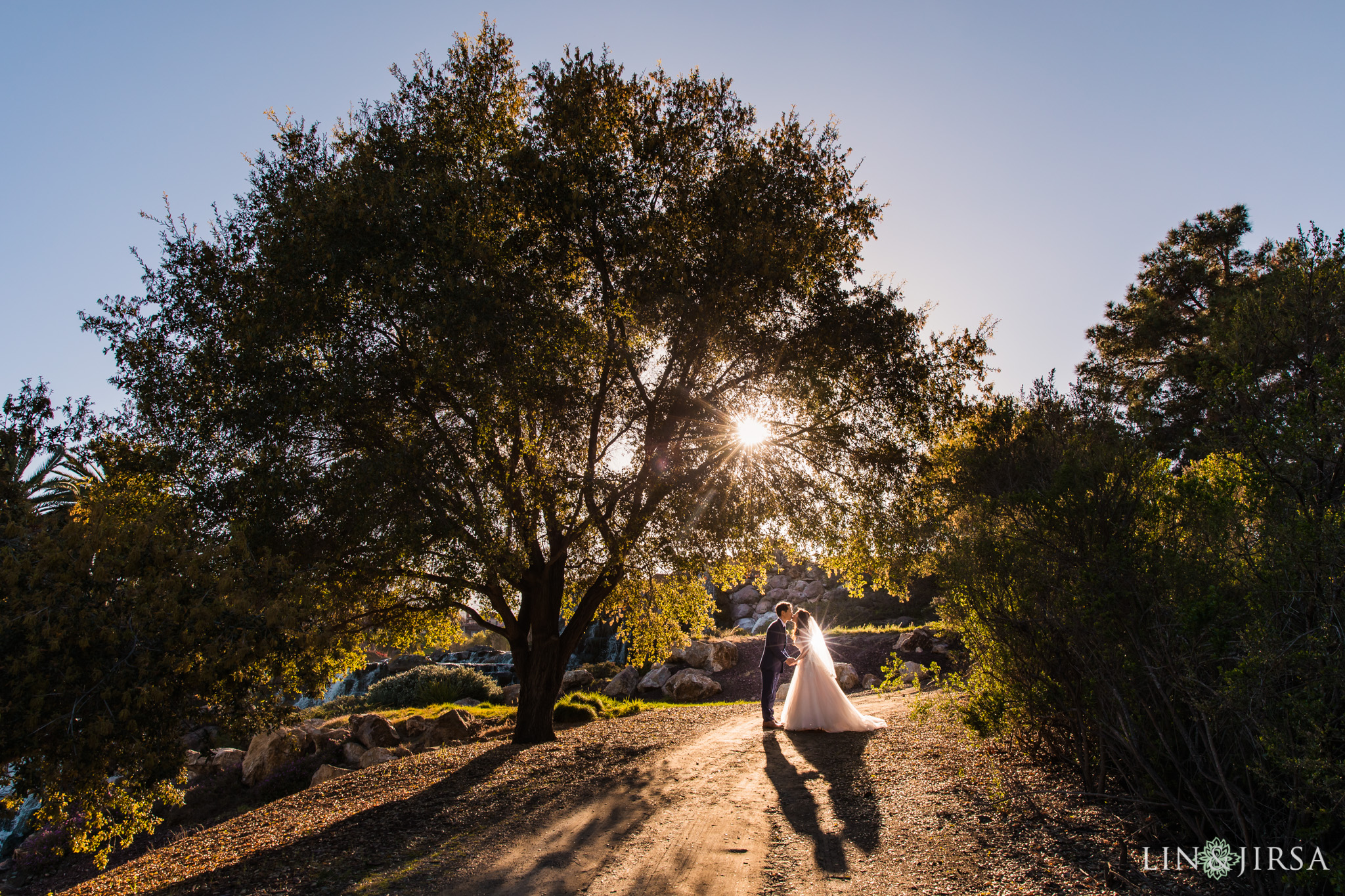 The waterfall cascade and lush greenery are ideal for memorable photos. Because of San Jose's year-round temperate climate,  Silver Creek Valley Country Club ceremonies take place outside near the lake, where you and your guests can be swept away in the loveliness of your surroundings. You can schedule a couples photography session at the site prior to or following your ceremony.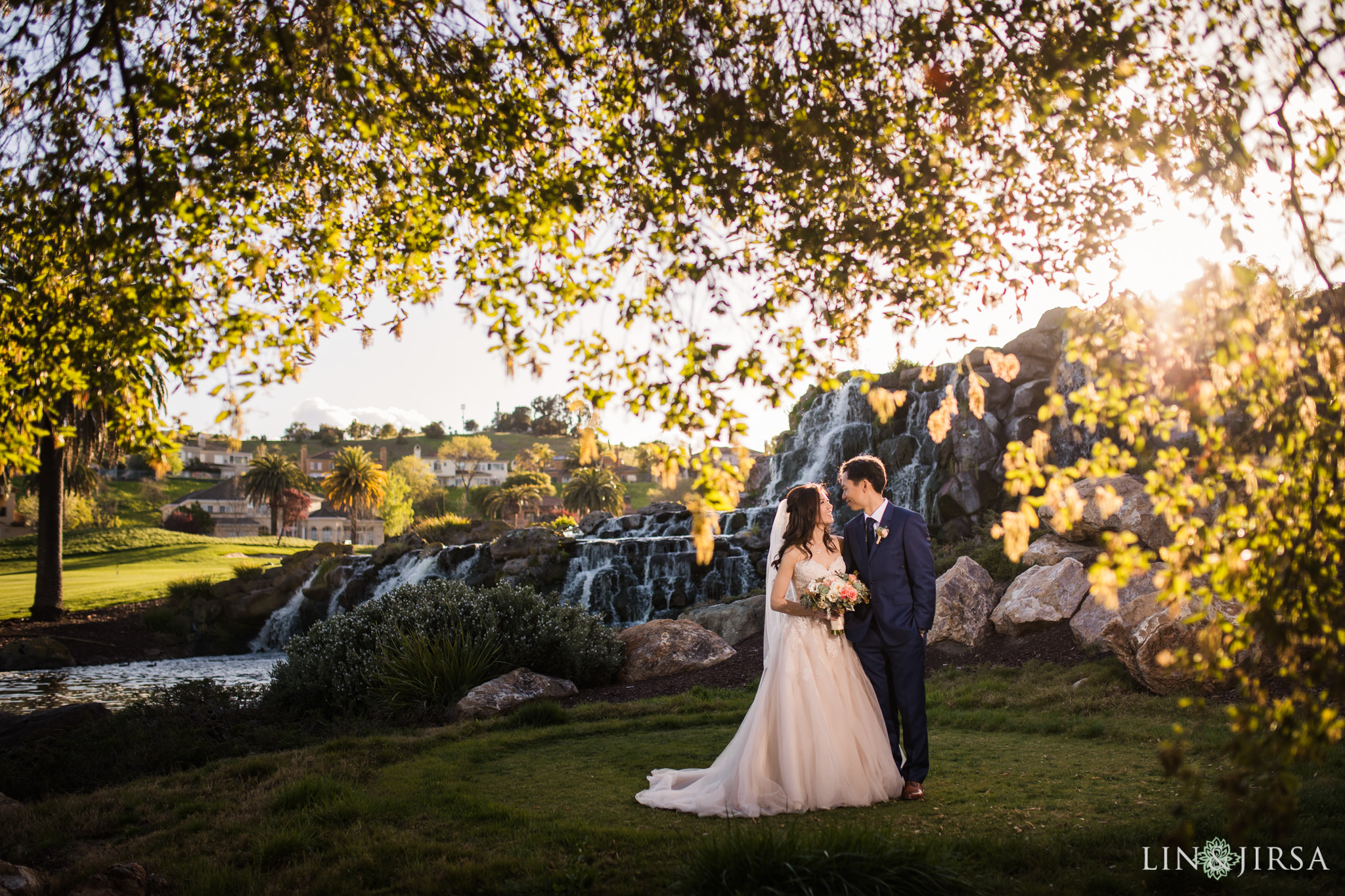 The balconies of the grand, red-roof-tiled clubhouse provide another picturesque backdrop for photography of the bride and groom amid lush surroundings.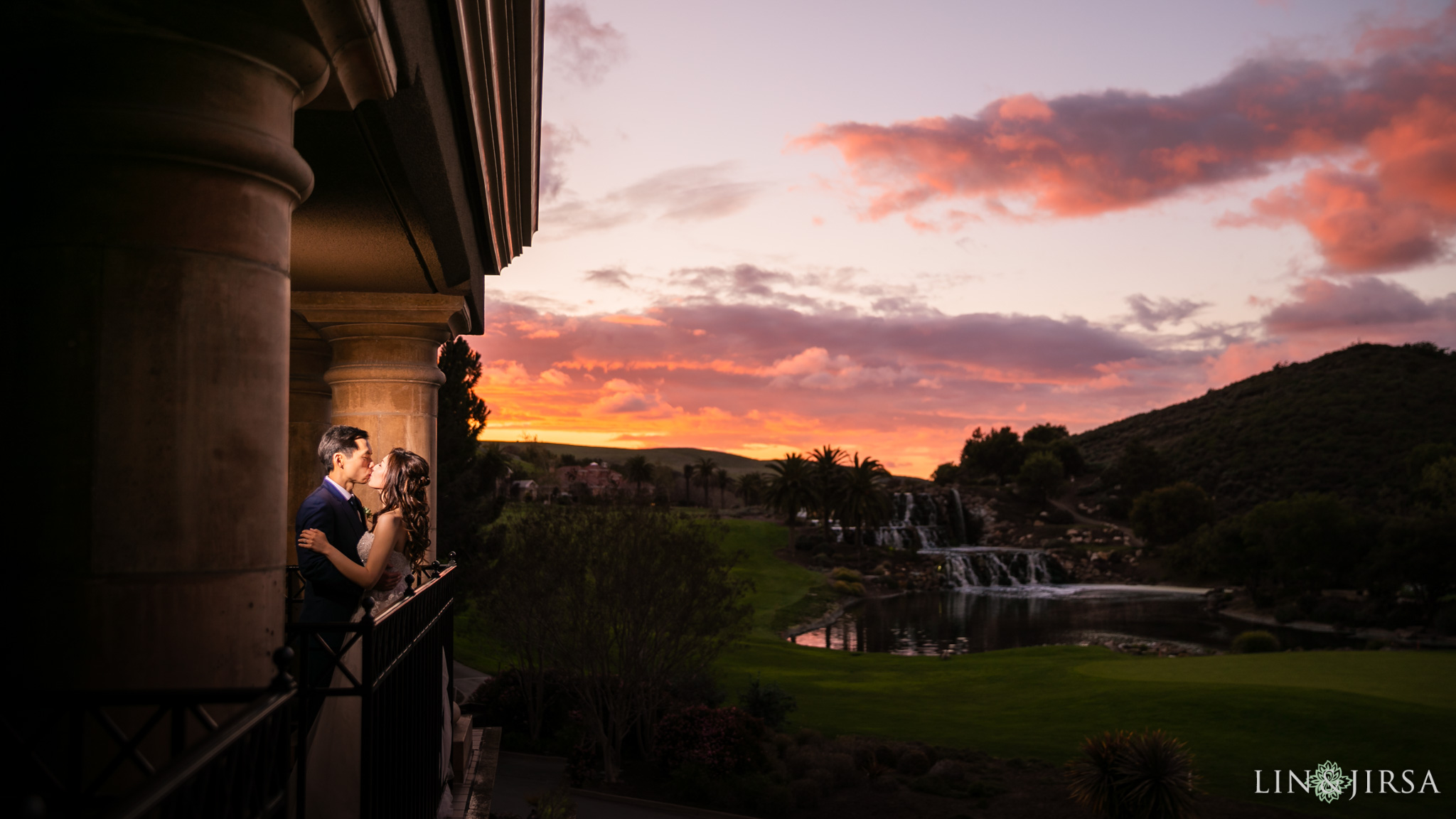 Wedding Ceremony at Silver Creek Valley Country Club
The lakeside ceremony site is a hit with friends and family! You can't find a more romantic spot to say your vows than here–right in front of a three-tier waterfall, with surrounding palm trees swaying in the breeze. The ceremony site is one of the touches that makes a Silver Creek Valley Country Club wedding superior to other wedding venues in San Jose.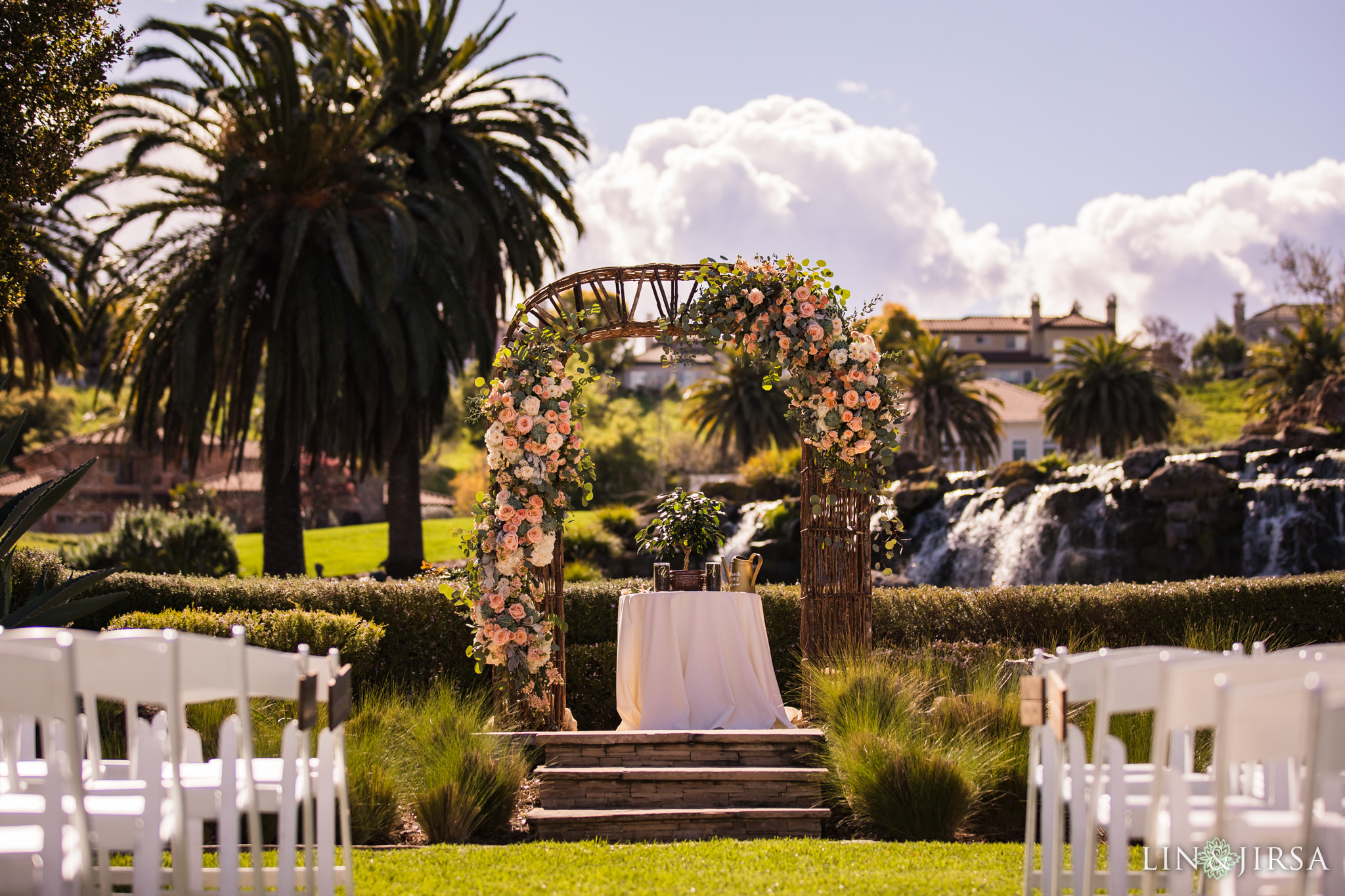 Saying "I do" under the country club's beautiful pergola with the tranquil sounds of flowing water in the background will be a moment you'll never forget.

Walking down the aisle in an oasis of green will imbue your wedding day with meaning and memories.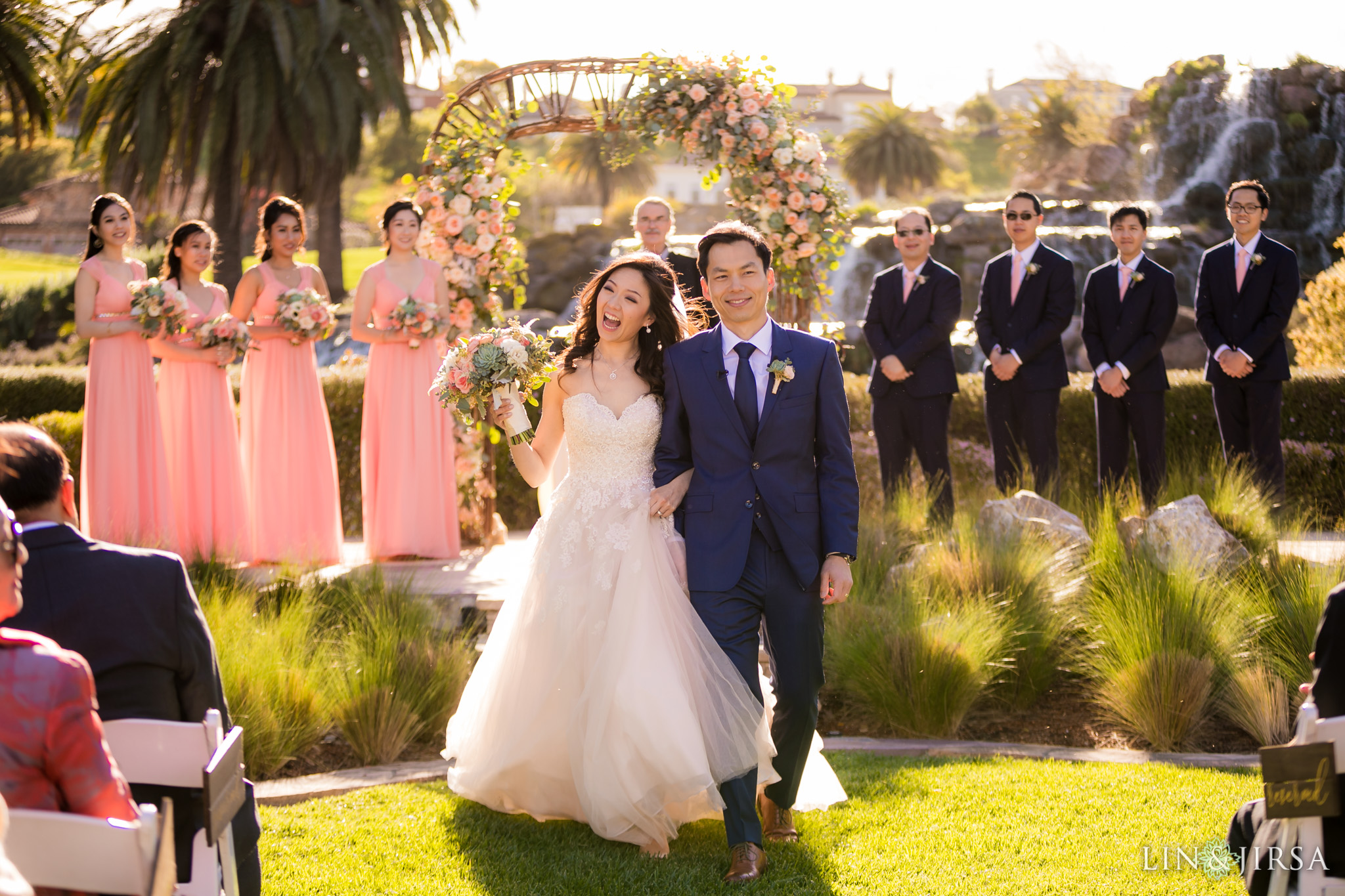 Wedding Reception at Silver Creek Valley Country Club
The retro-royal Chaboya Lounge is the usual location for both cocktail hour and reception. The floor-to-ceiling windows provide a panoramic view of the nearby valley.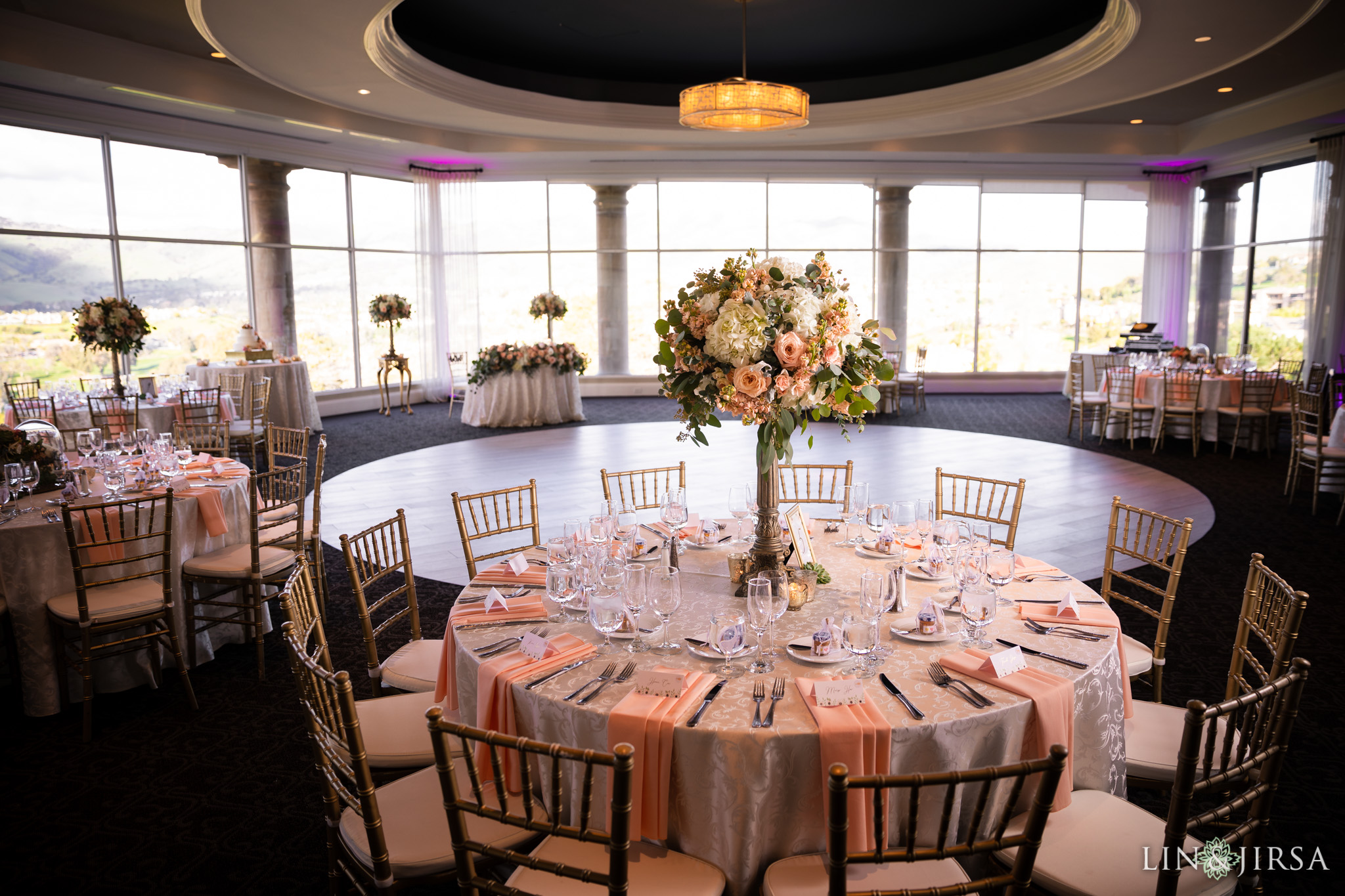 After a romantic, unforgettable outdoor wedding, the Chaboya Lounge is the perfect spot for you and your guests to dine, give toasts, and dance the night away at San Jose's Silver Creek Valley Country Club.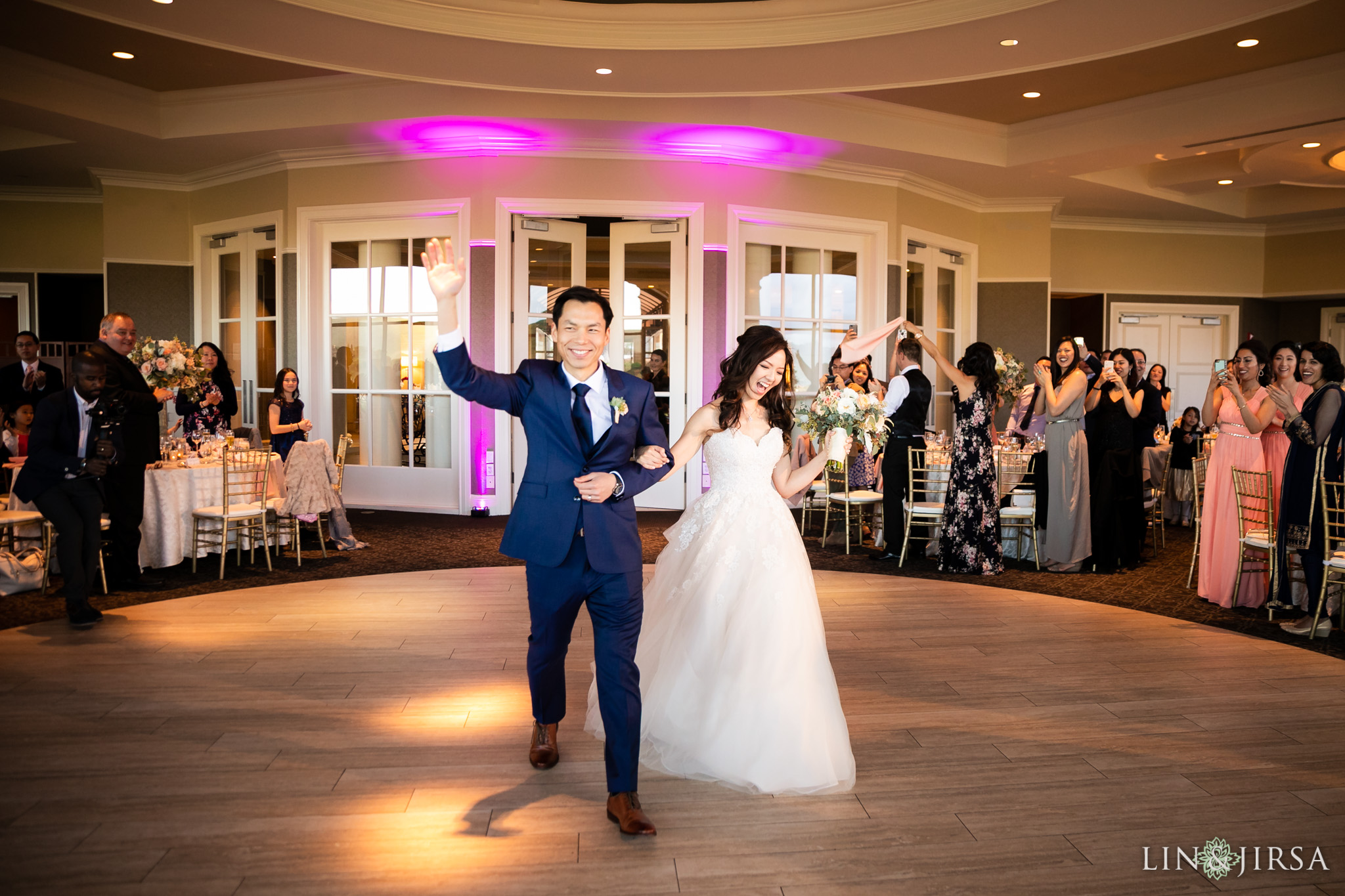 The elegant double staircase leading up to the lounge welcomes guests and is even better for a quick photo op, commemorating your wonderful day.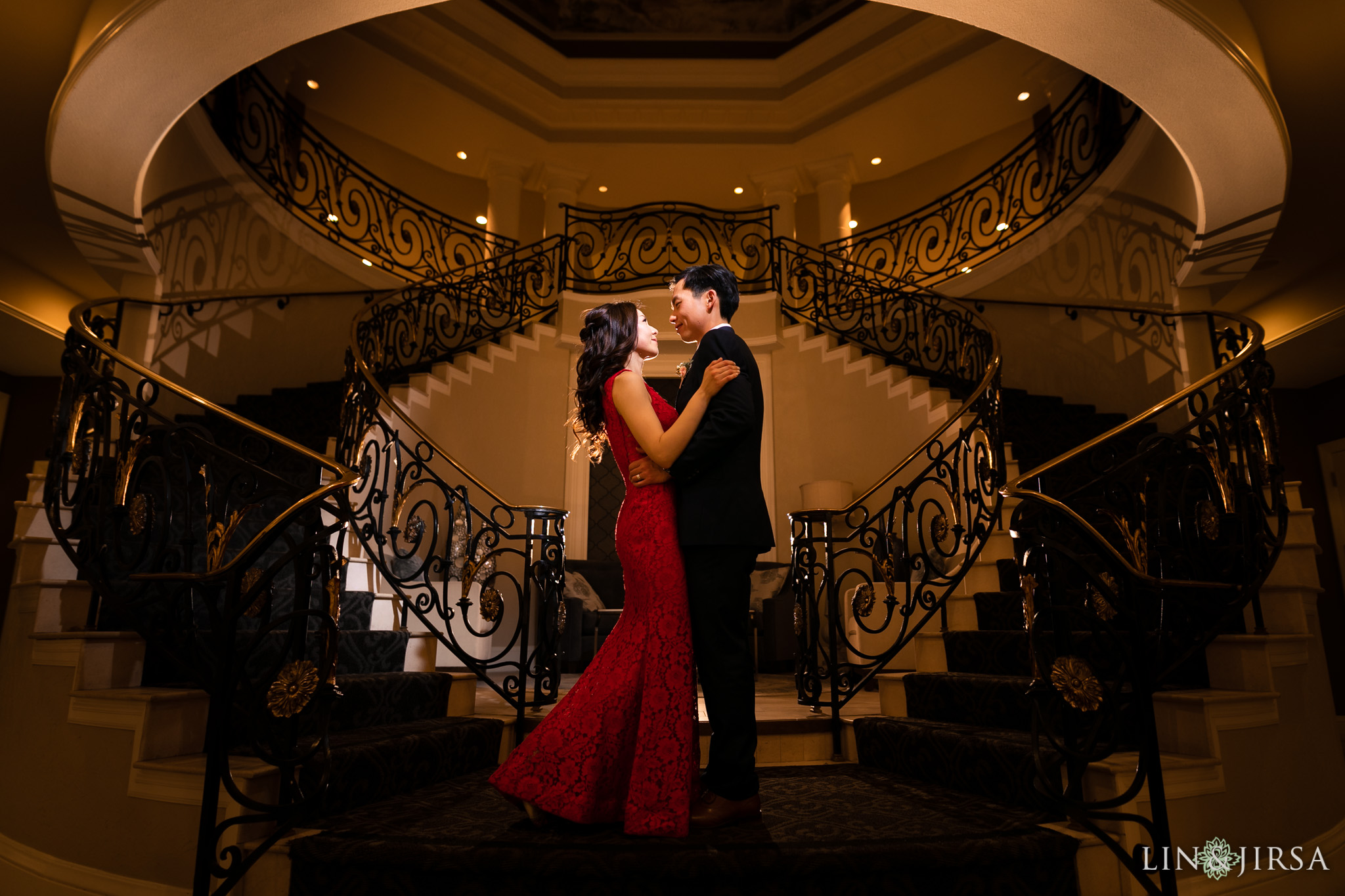 It is traditional for Chinese brides to wear red on her big day. Read more about Chinese Wedding Traditions here.
FAQ
How many guests does the Silver Creek Valley Country Club allow?
The flagstone patio of the lakeside ceremony site allows room for 300 guests, and the Chaboya Lounge also has room for 300 guests seated or even 500 standing guests for cocktails. 
Do I need to use the country club's caterer?
With the exception of country club-approved outside ethnic caterers, the club requires you to use their in-house caterer. Executive chef Brendan Vermillion will work with you to create a delicious feast (or nibbles) that fit your wedding style and traditions, using fresh, locally sourced ingredients. 
Does the country club provide an area for the bridal party to dress for the wedding?
Yes, there is a designated bride's dressing area available for your use prior to the wedding. 
Silver Creek Valley Country Club is located at 5460 Country Club Pkwy, San Jose, CA 95138.
About Lin & Jirsa
Creative. Clean. Different. We are a group of creatives in Orange County with a passion for storytelling. Founded in 2007, our studio has been recognized as the best wedding photographers in Los Angeles and Orange County by various publications, websites, and groups. We'd love to show you our studio in Orange County, California and walk you through our albums, canvases and other print photography products. We can also provide more information on our Wedding Videography and introduce you to our team.