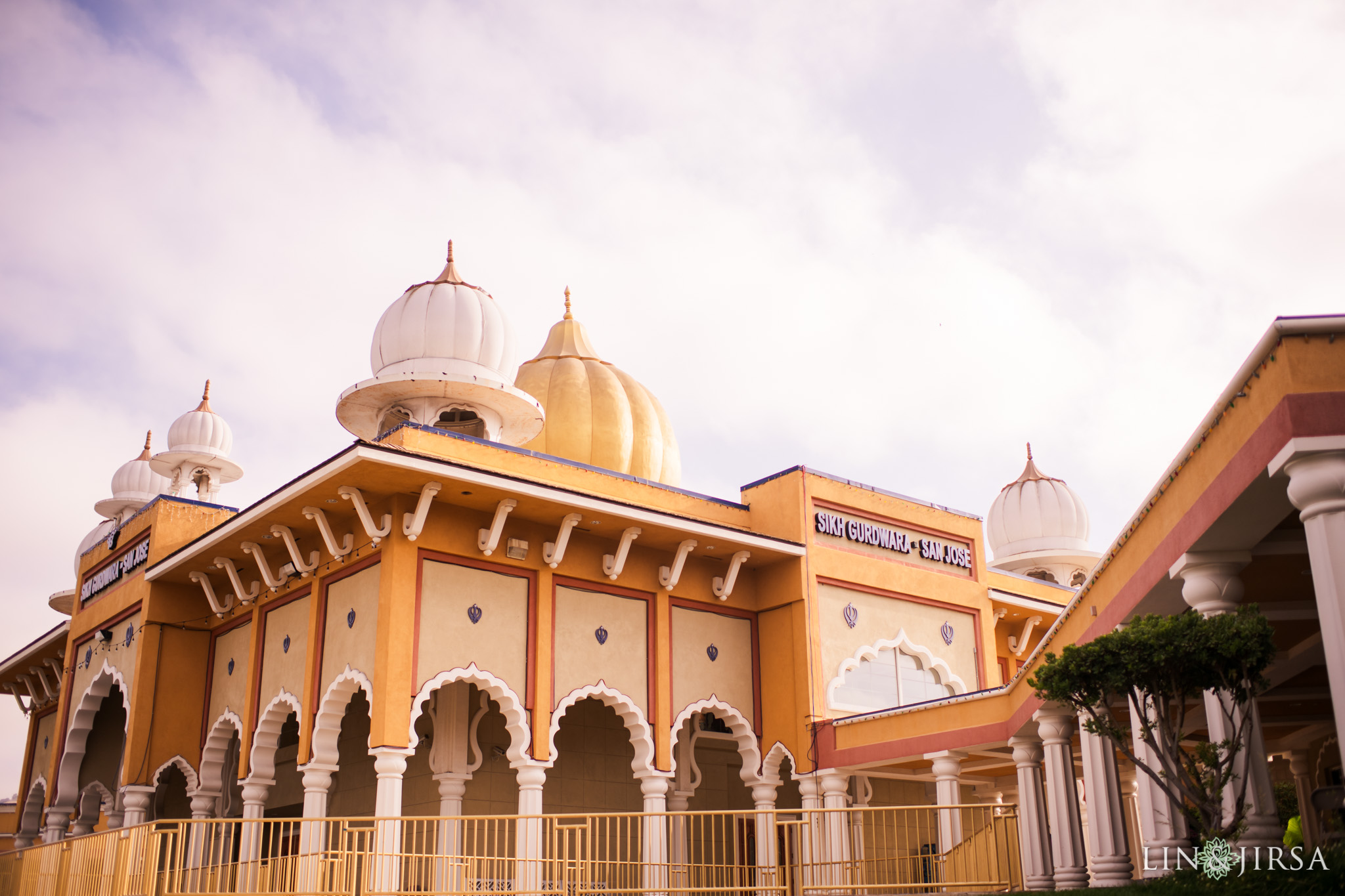 Founded in 1985 by leaders of the Santa Clara Valley Sikh community, the San Jose Gurdwara is the largest gurdwara in North America at 90,000 square feet. The temple is built on a hill with gorgeous views of San Jose and the Silicon Valley.
This iconic landmark is a beautiful backdrop for a Sikh Indian wedding because of the views and the architecture. Below are some sample images from key Sikh wedding moments from the San Jose Gurdwara.
Couples and Group Photos at the San Jose Gurdwara
The symmetrical arches and the endless columns create a photographer's playground for group portraits and couples portraits for the bride and groom.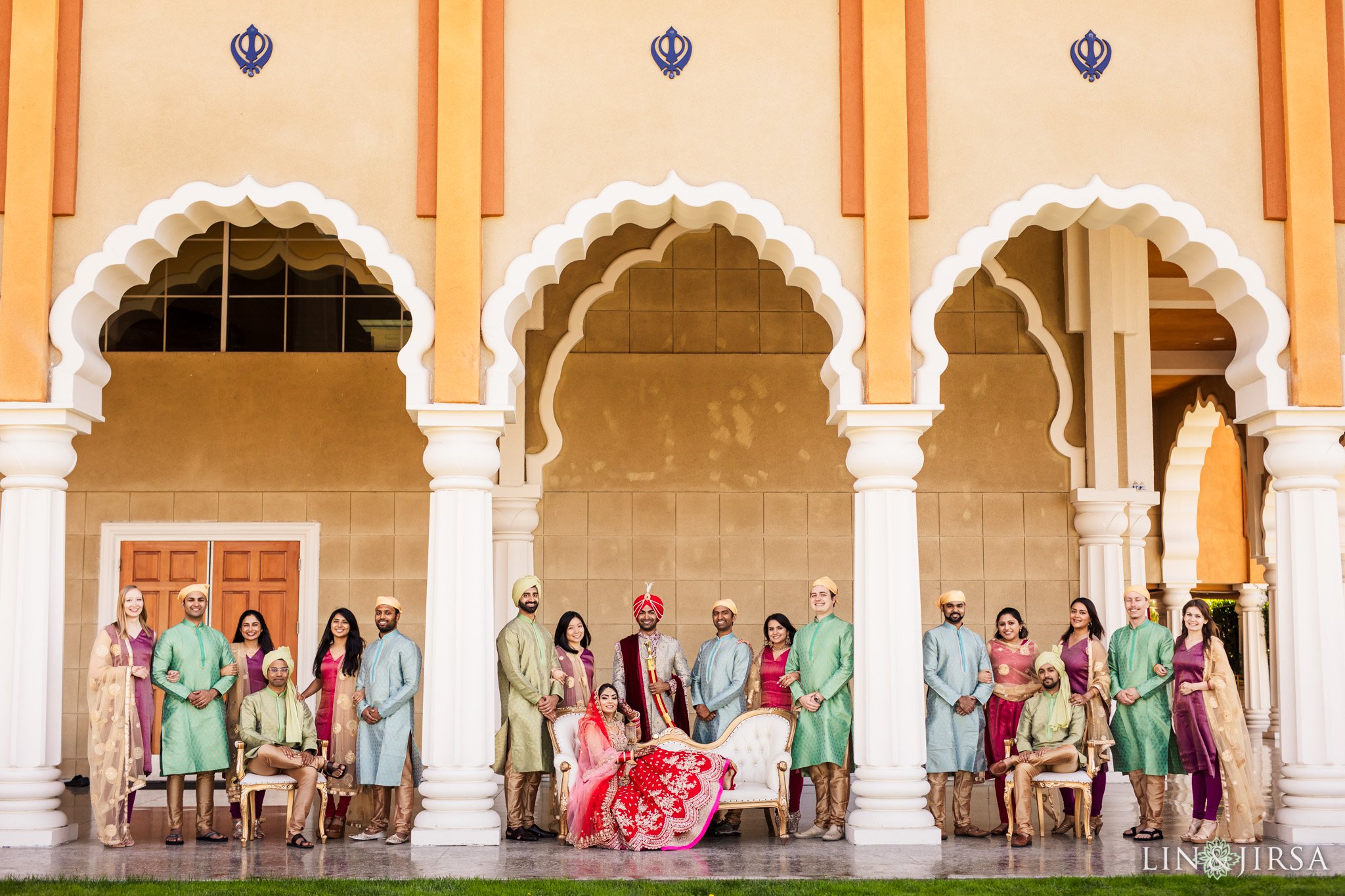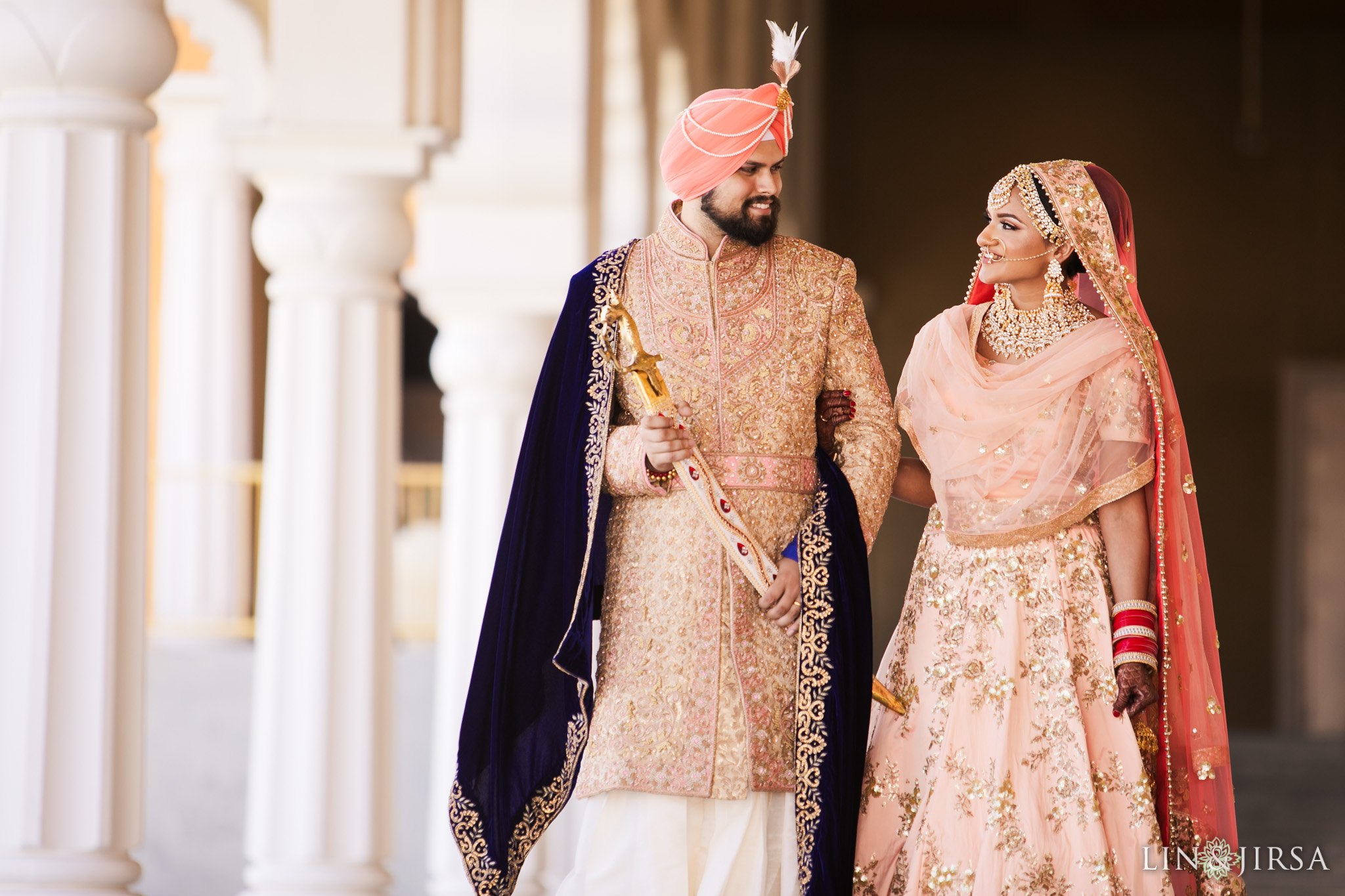 Baraat at the San Jose Gurdwara
A large roundabout is perfect for the Baraat, as the groom and his loved ones greet the Bride's family.  There's room for a horse or a car, the DJ, the Dohl Player and all of your family and friends.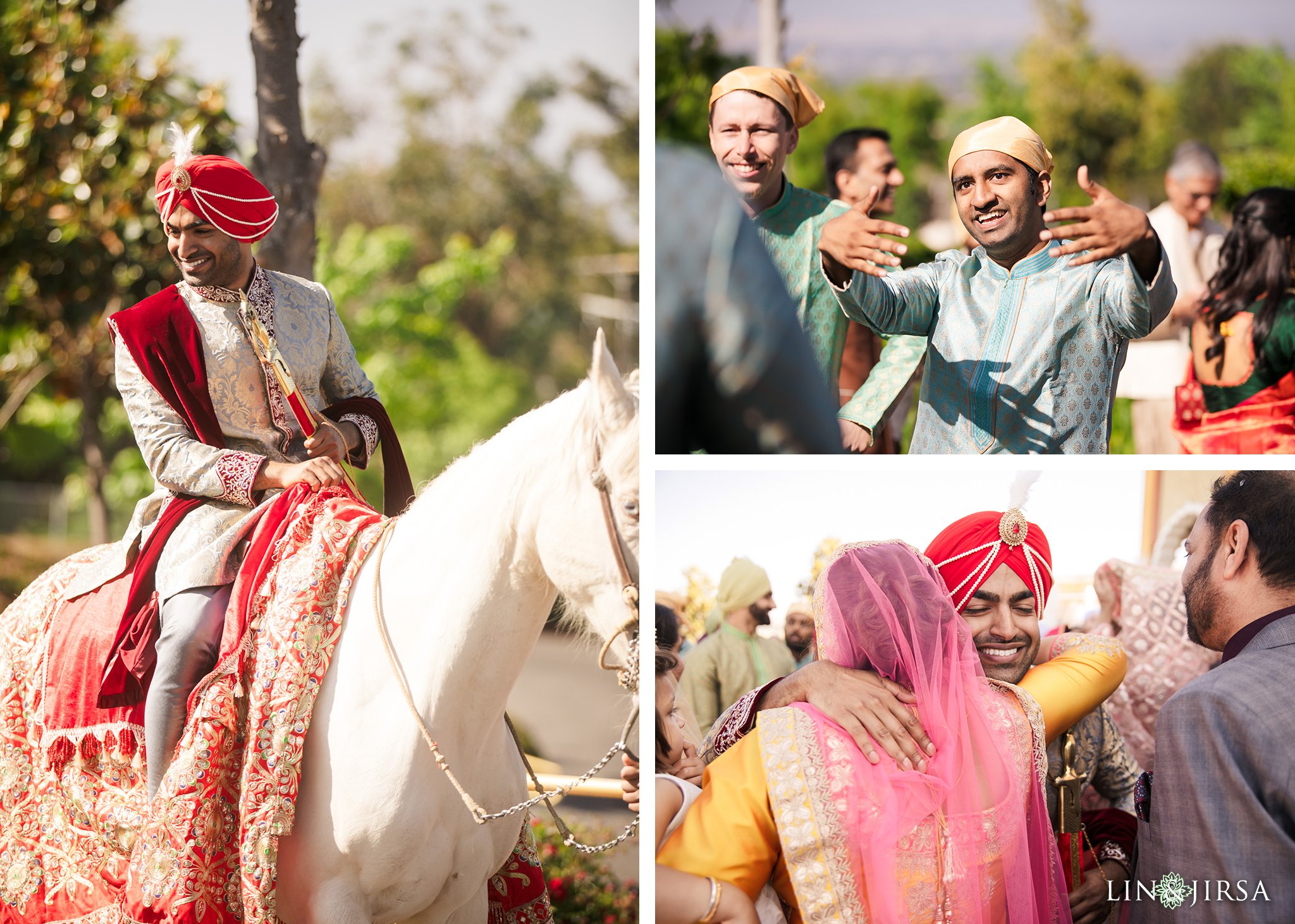 Milni at the San Jose Gurdwara
Upon arrival, the Milni ceremony is held right outside of the entrance doors at the San Jose Gurdwara

Sikh Wedding Ceremony at the San Jose Gurdwara
Smaller ceremonies, like the Milni, can be held outside of the ceremony hall.  The main ceremony is indoors in a large room that can accommodate hundreds of wedding guests.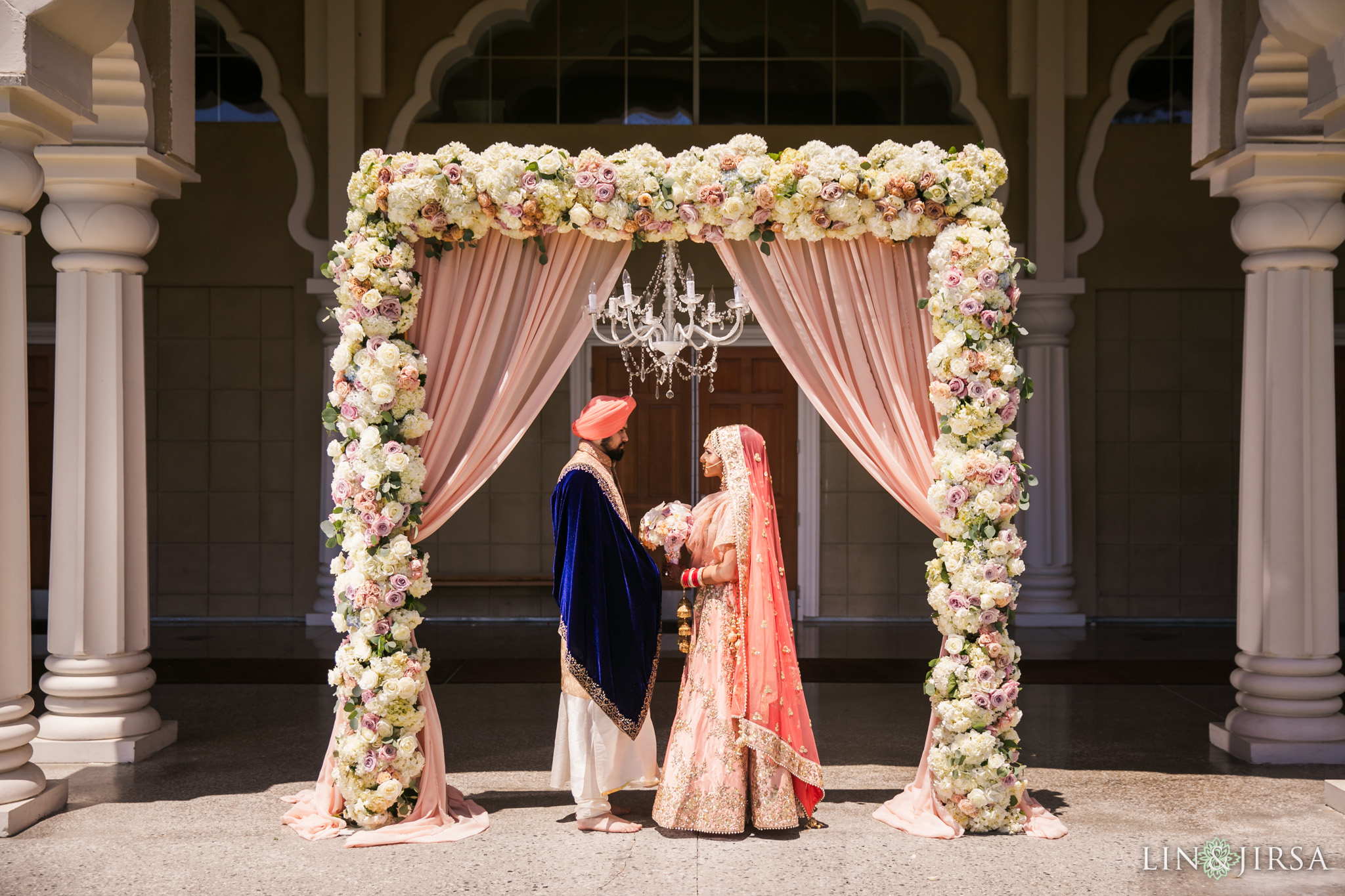 Vidaai at the San Jose Gurdwara
After the ceremony, the Vidaai at the gurdwara happens at the same location as the baraat, as the couples depart and the bride says goodbye to her family in a heartfelt moment.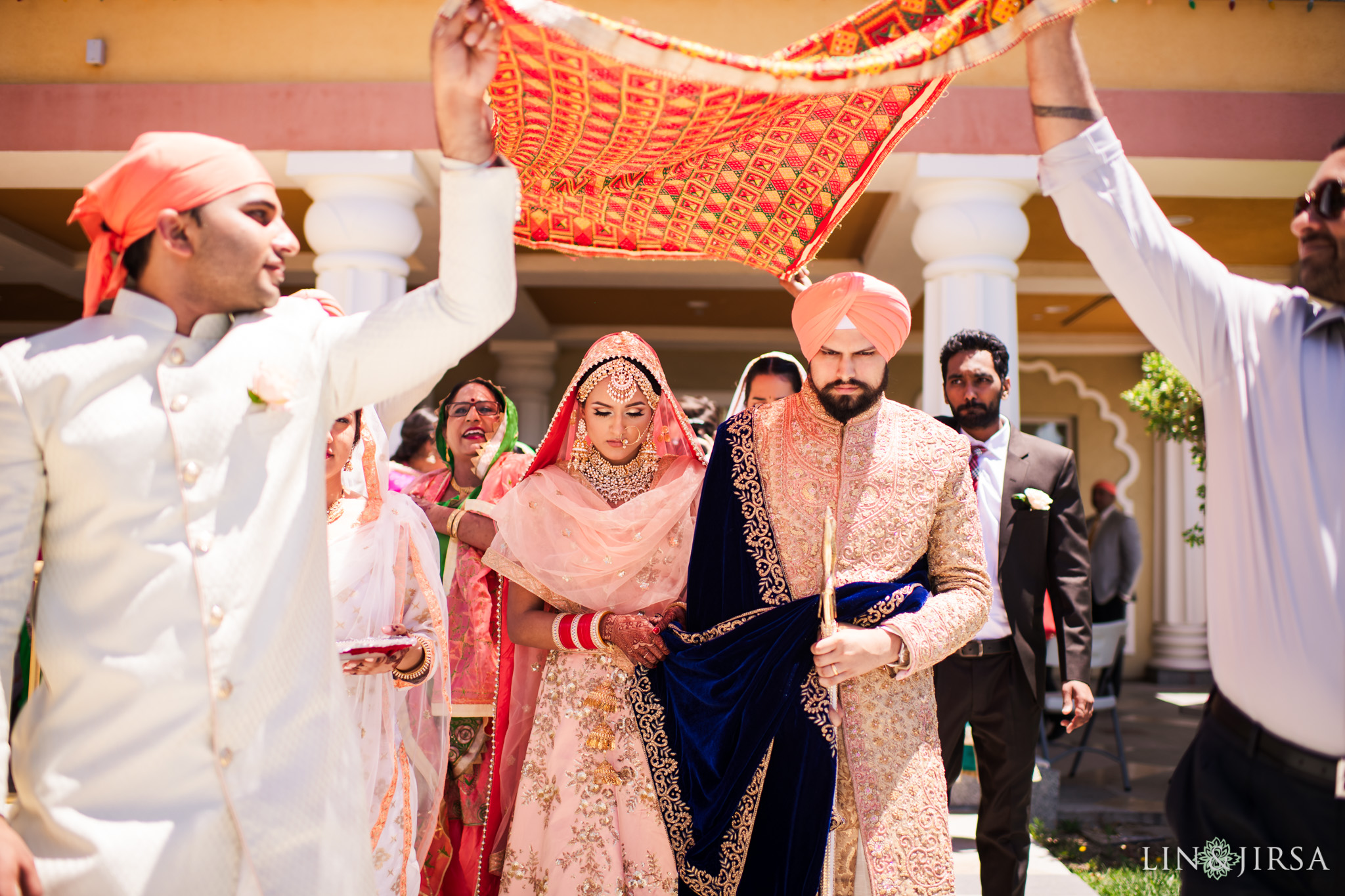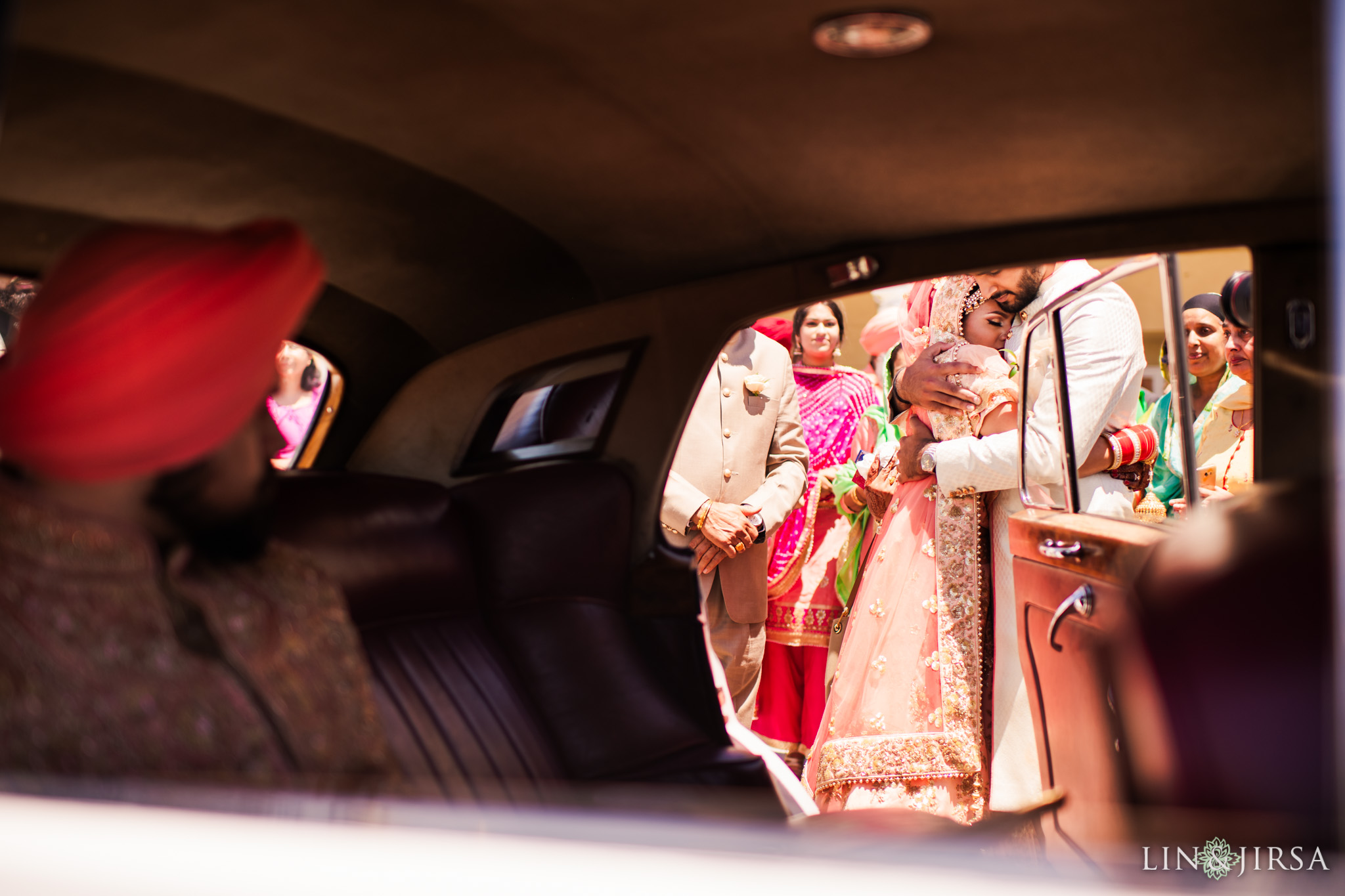 San Jose Gurdwara Address: 3636 Gurdwara Avenue, San Jose, CA 95148
Similar Venues: El Sobrante Gurdwara
Blog Entries from the San Jose Gurdwara
Contact us for your Indian Wedding
Please contact us if you're interested in hiring us for your Indian Wedding! We would love to be a part of your special day. Contact us here. Be sure to check out our Indian Videography as well!
About Lin & Jirsa
Creative. Clean. Different. We are a group of creatives in Orange County with a passion for storytelling. Founded in 2007, our studio has been recognized as the best wedding photographers in Los Angeles and Orange County by various publications, websites, and groups. We'd love to show you our studio in Orange County, California and walk you through our albums, canvases and other print photography products. We can also provide more information on our Wedding Videography and introduce you to our team.