About San Jose Marriott Weddings
The San Jose Marriott and its surrounding photography location options, provide wedding couples with a versatile event space to fit a variety of tastes and preferences.  
From their website, they describe their venue as "contemporary and simply breathtaking, San Jose Marriott is an ideal pick for couples across San Jose and beyond.  "  See some of our favorite aspects of the wedding venue below from a unique photographer's perspective.
San Jose Marriott Wedding Prep
The suites inside of the San Jose Marriott provide a clean, chic, well-lit scene for your bride and groom prep photos on your wedding day.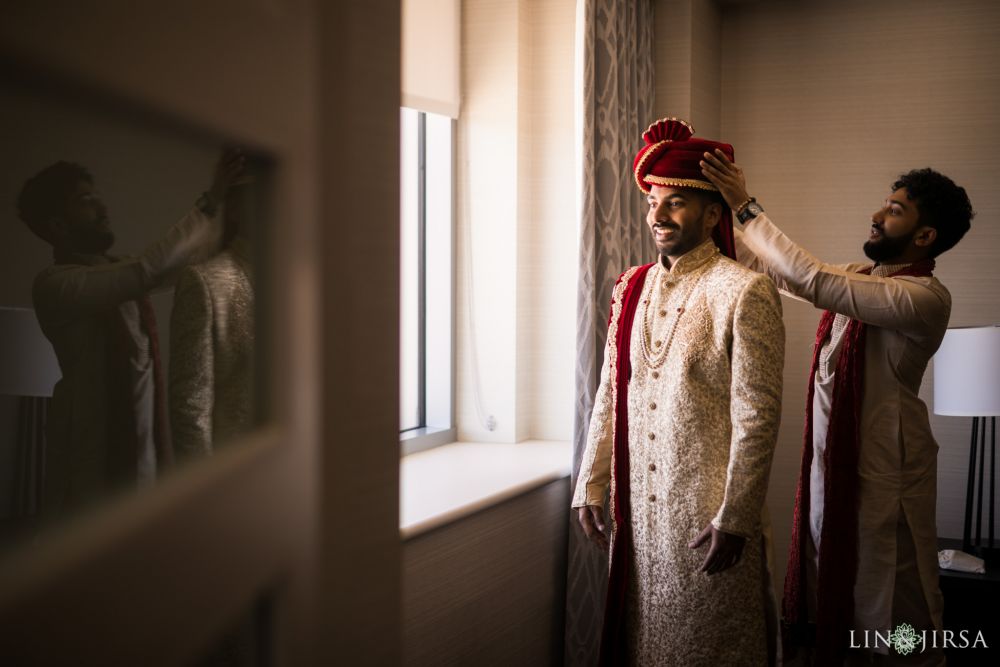 Indian menswear can range from a variety of colors and designs. The Hindu Groom can rock a variety of outfits, it really just depends on what part of India his family is from. To learn about Indian Groom Attire click here.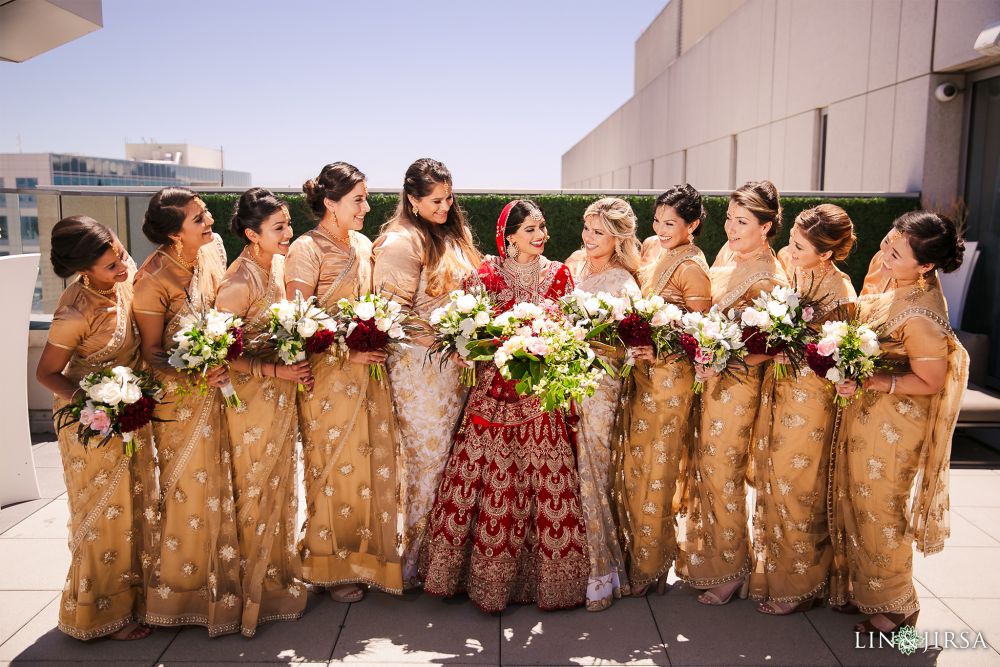 The rooftop patio is a great spot for wedding party photos.  Try to plan these photos for times with great directional light, however, as there isn't much shade up there.  Midday sun can create harsh shadows, but well trained Lin and Jirsa Photographers can overcome this challenge with advanced flash techniques, as you see below.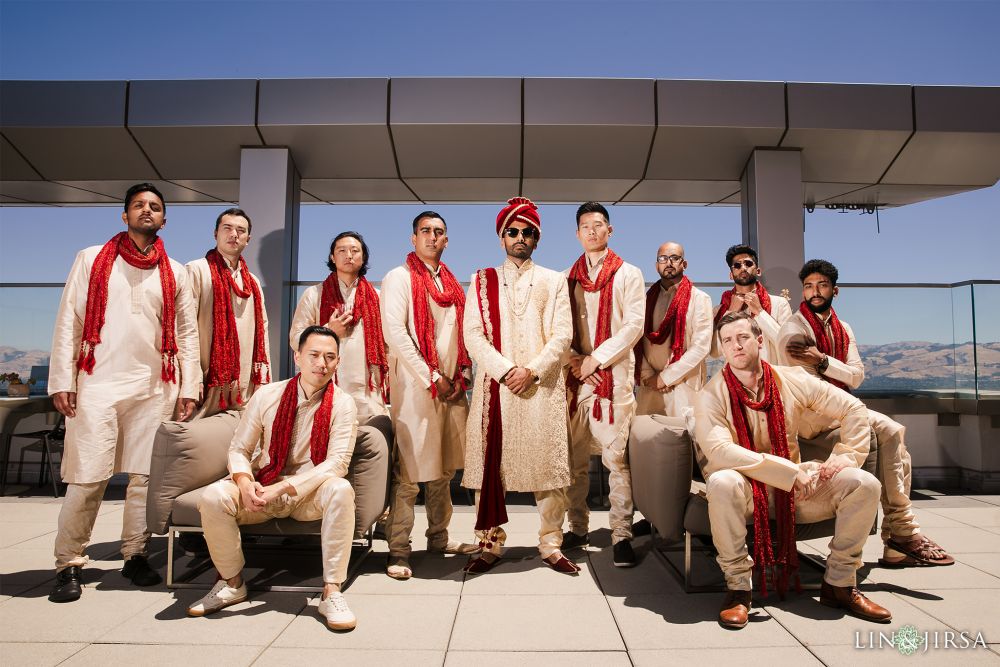 The Concierge Lounge & Patio is a great spot for photos with the bridal party offering city and mountain views.
Wedding Ceremony at San Jose Marriott
All weddings at San Jose Marriott take place in the San Jose Ballroom and can accommodate up to 700 people! The space can be turned into whatever you envision. You don't have to worry about unpredictable weather here.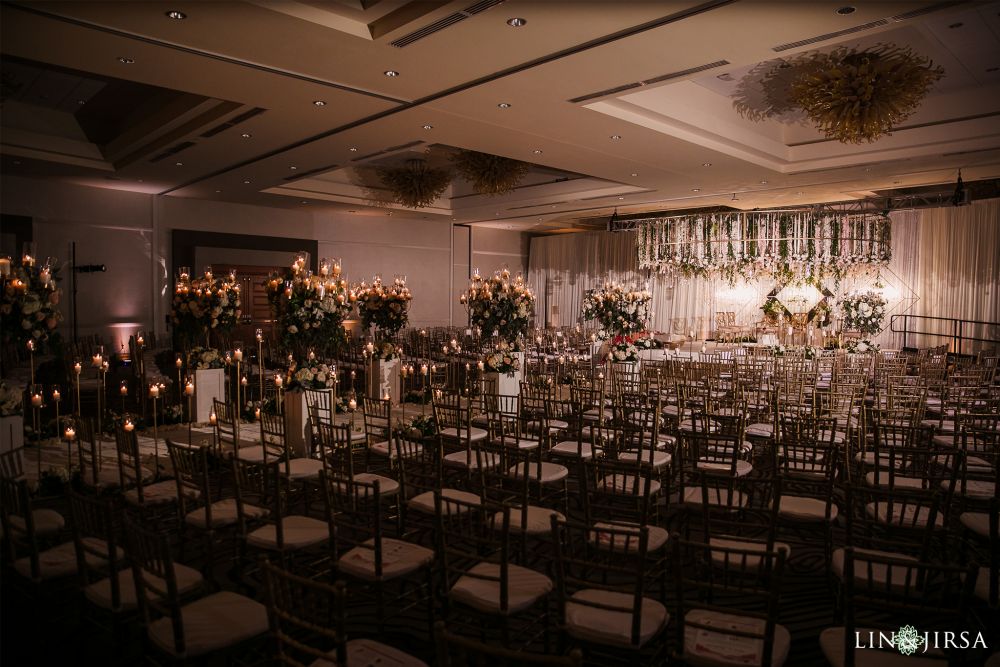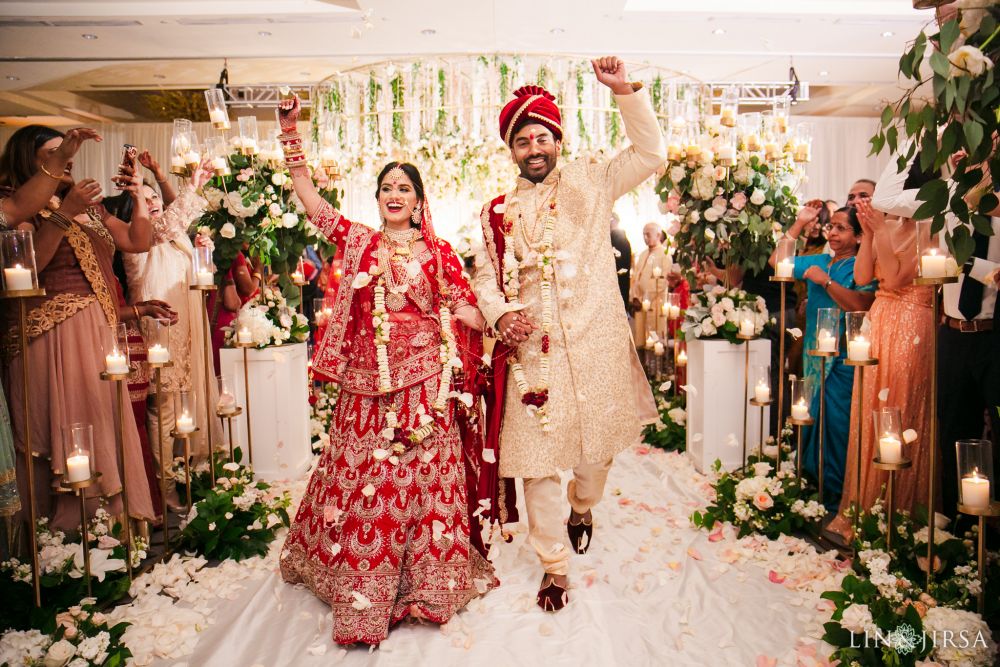 Wedding Reception at San Jose Marriott
The reception ballroom at this hotel can accommodate up to 700 guests, perfect for a large wedding.  You can also utilize a smaller portion of the ballroom for more intimate weddings.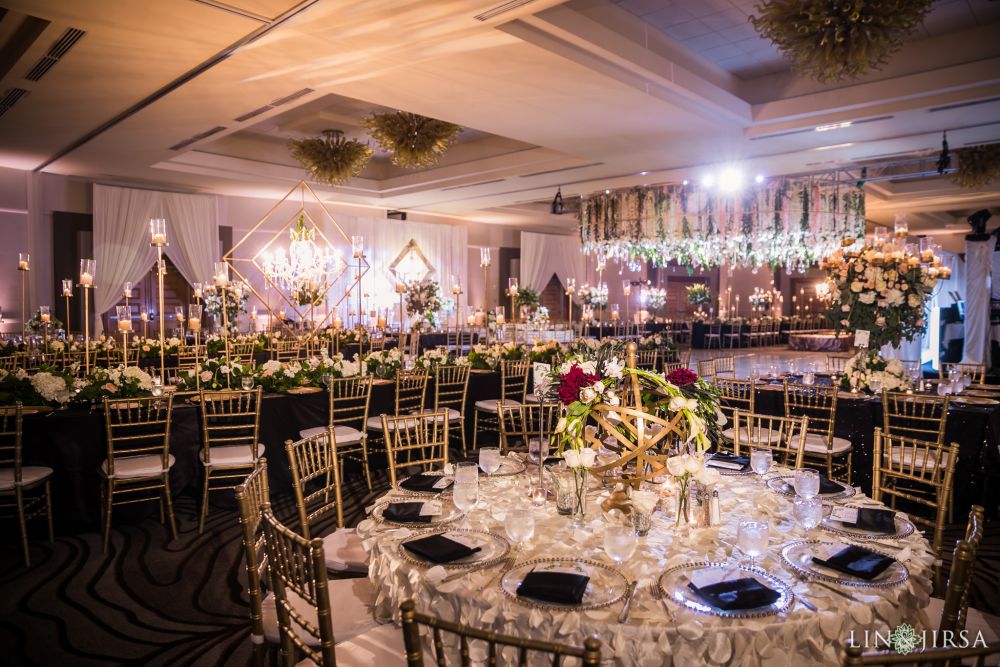 Couple Session at San Jose Marriott
Just a quick walk down is San Jose McEnery Convention Center which can be the perfect change of scenery for post-ceremony romantics.
The beautifully manicured gardens in and around the San Jose Marriott property provides a great backdrop for couples photography. In the image below, we used flashes to recreate a backlight in the scene.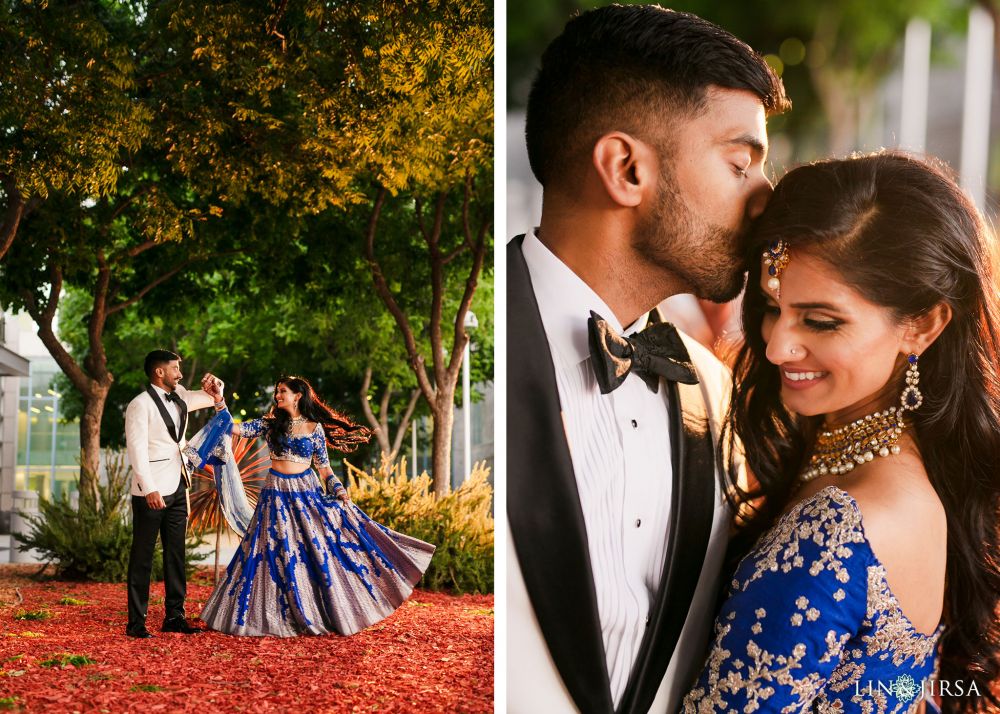 While technically not part of the San Jose Marriott, the San Jose McEnery Convention Center, located across the street at 150 W San Carlos St, San Jose, CA 95113, has incredible architecture, as you can see in the images below.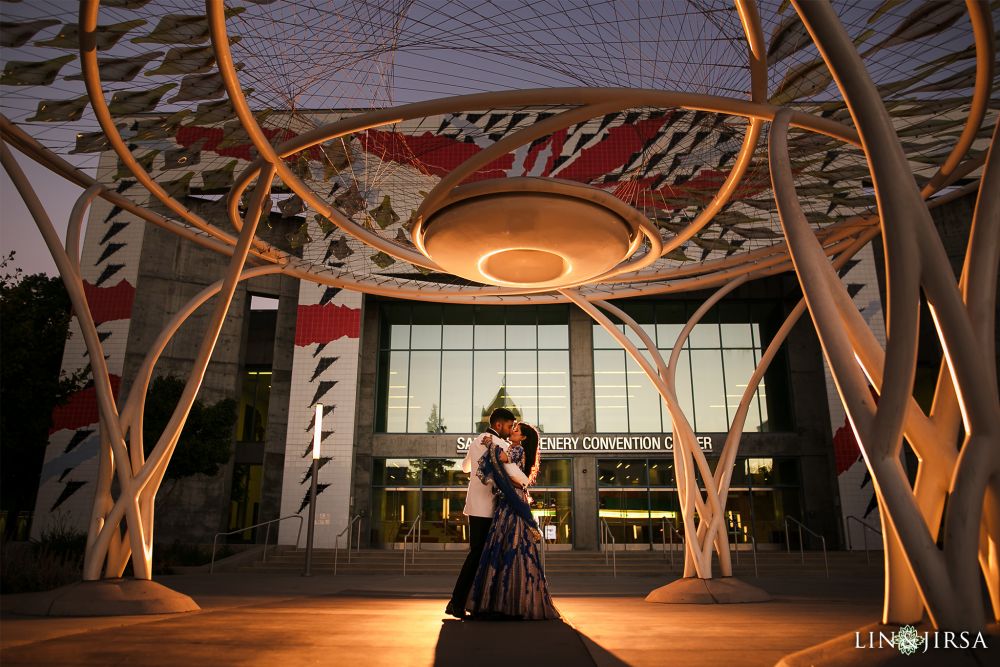 Check out more of Mona & Shashank's wedding here.
FAQs on the SJ Marriott
How many guests can the San Jose Marriott can accommodate?  Up to 700 guests.
How large is the ballroom? The ballroom is 9,075-square-feet
What other location options are there on the property?  There is an outdoor rooftop patio
What are dining options at the San Jose Marriott?  Arcadia and Tanq steakhouse is great for rehearsal dinners and post-wedding brunches
What are other amenities at the hotel? Dressing Room, Handicap Accessible, Indoor Event Space, On-Site Accommodations, Outdoor Event Space, Reception Area, Wireless Internet, and much more!
Where is the San Jose Marriott? 301 South Market St, San Jose, CA