About Thomas Fogarty Winery Weddings
Sitting high in the misty Santa Cruz Mountains, Thomas Fogarty Winery is one of NorCal's premier wedding venues. Built on the side of the mountain, the winery provides majestic panoramic views of the entire valley below, all the way to San Jose in the east and San Francisco in the north. A Thomas Fogarty Winery wedding is the perfect way to celebrate your big day.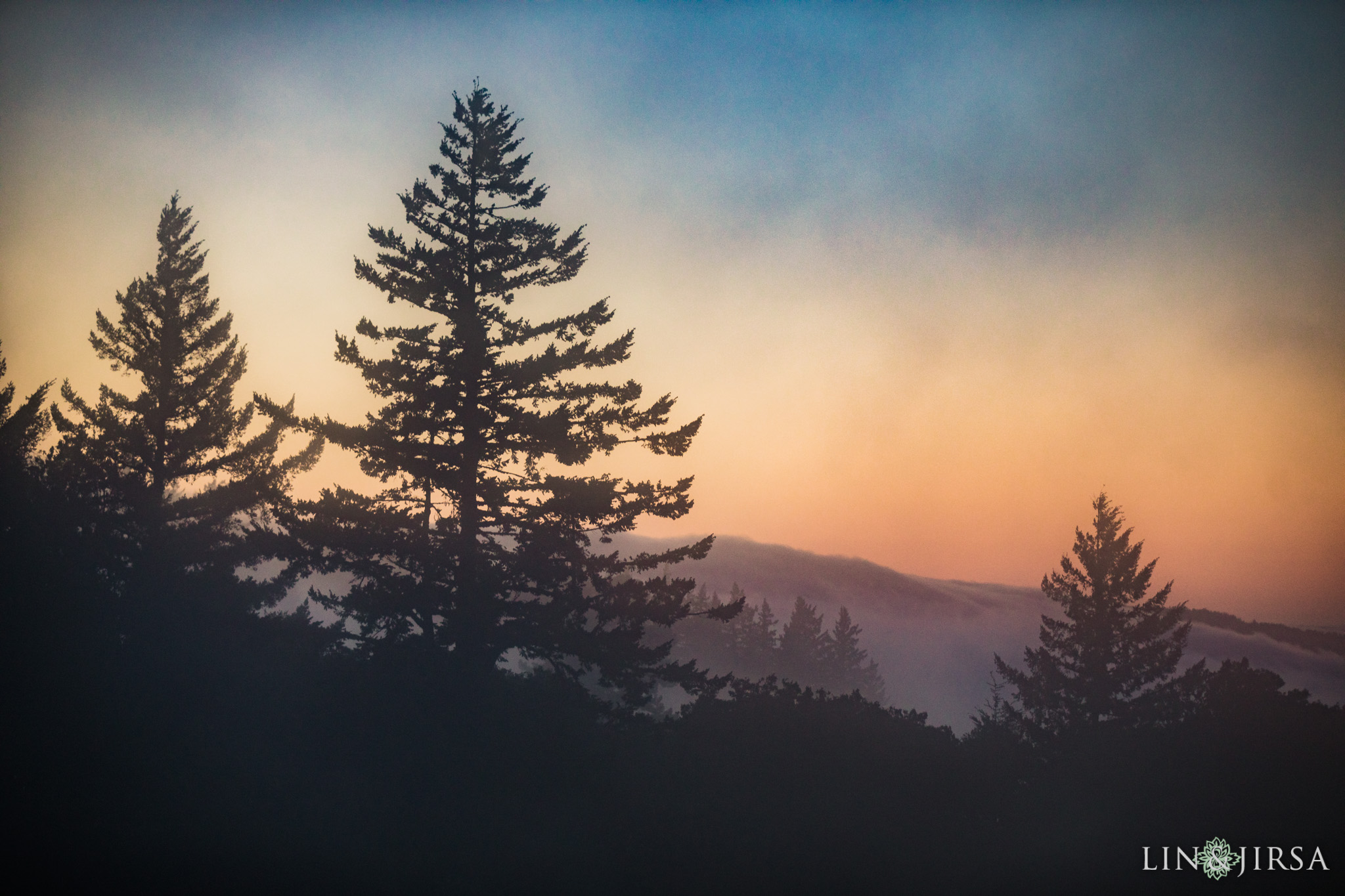 About the Thomas Fogarty Winery
The 30-acre vineyard is surrounded by a 330-acre dedicated nature preserve. You'll feel like you and your wedding guests have escaped to another world among the evergreens, redwoods, and row after row of California grapevines.  The vineyard makes a serene, lovely backdrop for wedding photography, like the photographs of this colorful Indian wedding below.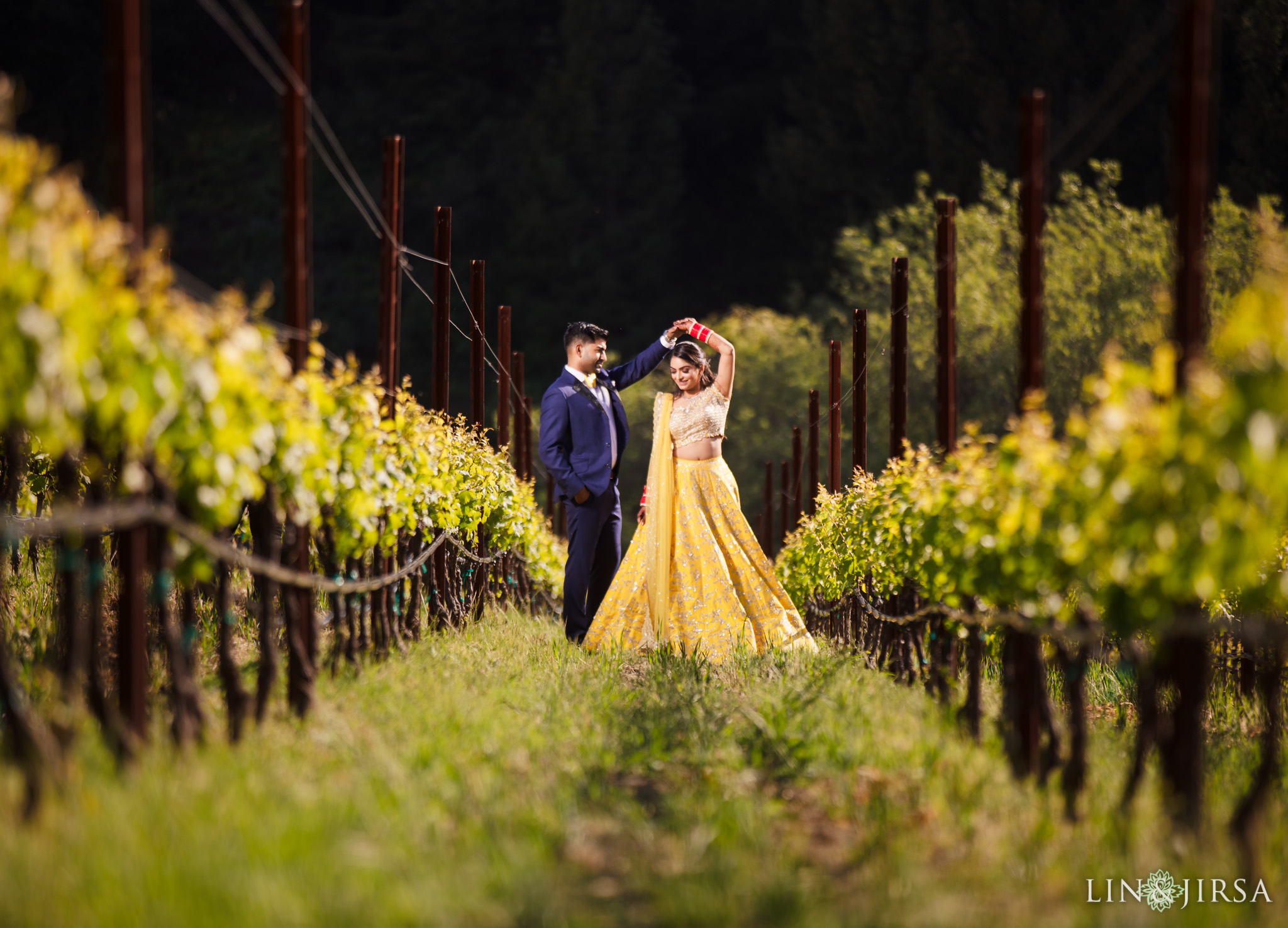 Thomas Fogarty Winery Weddings
You can choose from various venues for your ceremony and reception. Many brides and grooms choose to have their ceremony on the lawn, in the open air with the beautiful vistas below. Or you can have both ceremony and reception on the Pavilion (pictured below), which overlooks the green Chardonnay vineyard and is perfect for a summer wedding. If the weather doesn't allow for an outdoor wedding, The redwood-paneled Hill House is true to the rustic nature of the vineyard and is an excellent location for dinner and dancing. Or adjacent to the Hill House is the glass-paneled Terrace, which provides protection from stormy weather but maintains that remarkable view.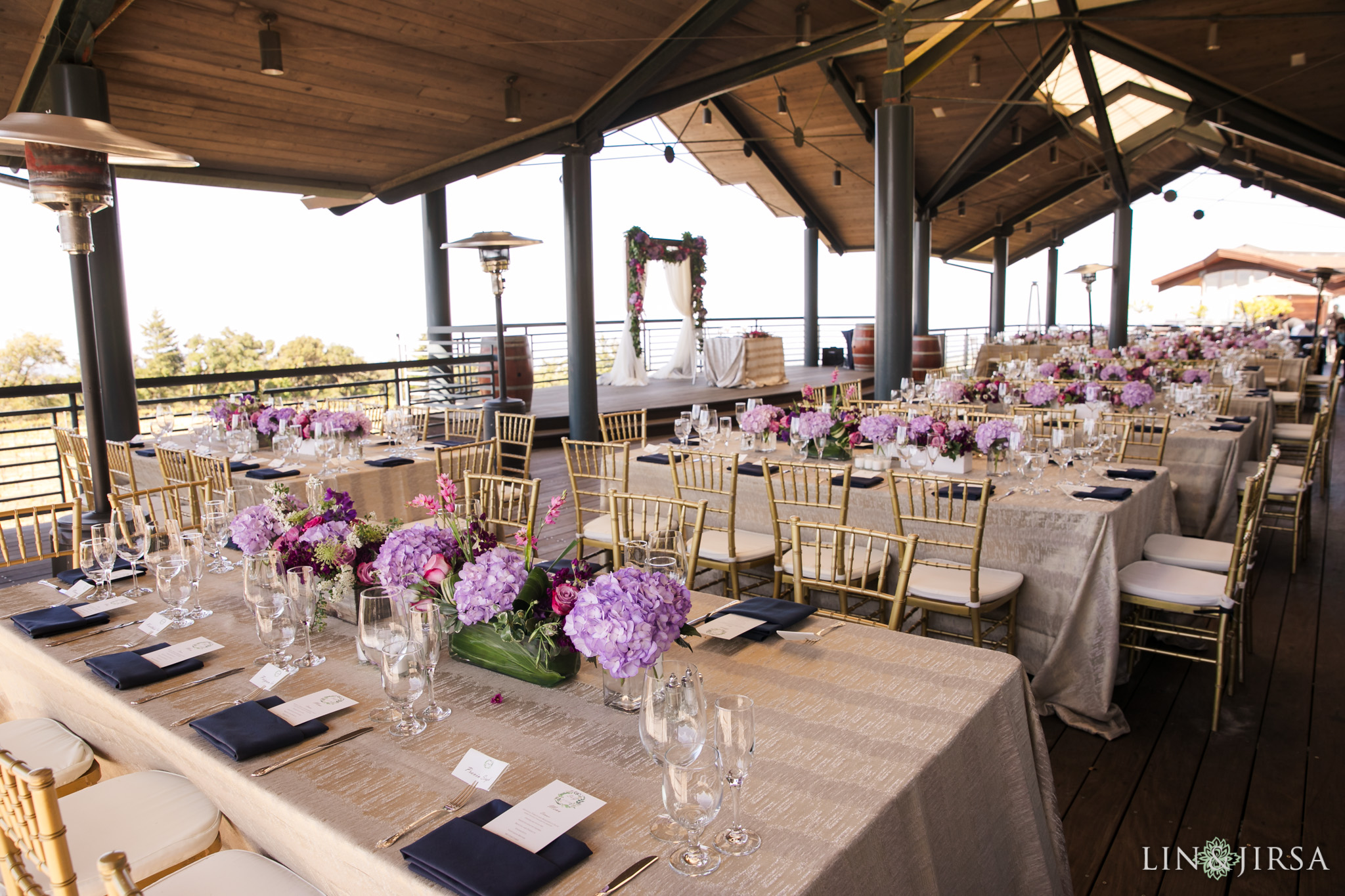 A Dream Wedding at the Thomas Fogarty Winery
Whether you choose a winter or summer wedding, the Thomas Fogarty Winery will give you and your guests an experience no one will forget. Remember to take time to soak in the beauty of your surroundings and the start of your new life on this monumental day, as pictured below in the photography of this Indian wedding.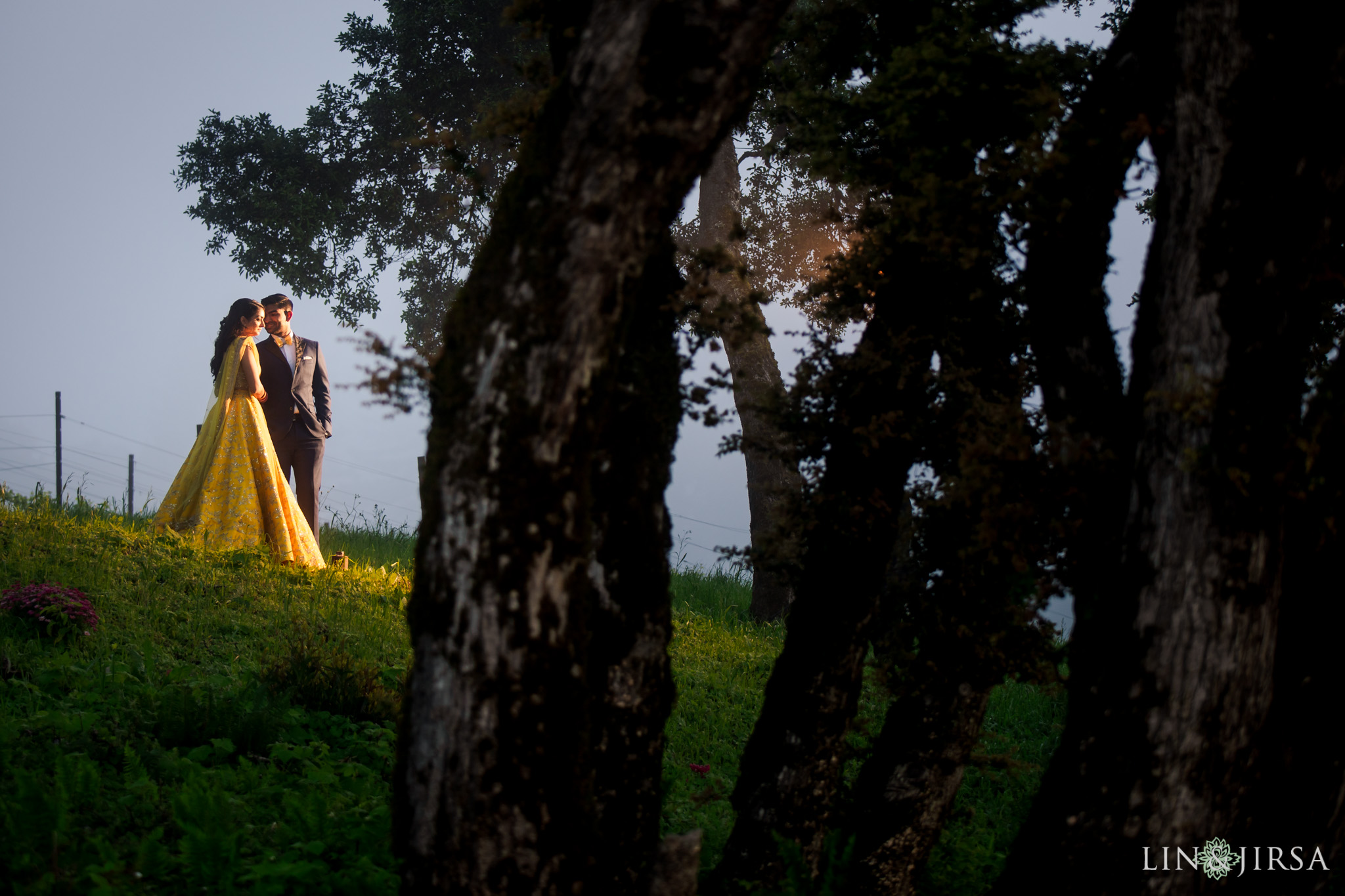 FAQ
How will we choose a caterer and music for my wedding?
The Thomas Fogarty Winery allows you to choose from an extensive list of our preferred caterers, providing a variety of cuisines at multiple price points. The winery will also give you a list of musicians who you can hire to perform at your wedding. They allow up to a string quartet for music in the outdoor spaces, and no amplifier or microphone, except on the Pavilion, on which you can have a mic and amplifier. You can have live or recorded dance music at any of our indoor locations.
How many guests can we invite to our Thomas Fogarty Winery wedding?
The winery allows up to 216 guests, but they are happy to accommodate smaller weddings of fewer than 40 guests as well. They only stipulate that small weddings must be held Monday through Friday, during the off-season only.
What drinks can we serve at the Thomas Fogarty Winery?
Because the winery produces delicious, award-winning wines, wedding parties are required to serve only wines, sparkling wines, and beers provided by the winery. You can choose to serve only wine or a combination of wine and beer. No hard liquor is permitted at a Thomas Fogarty Winery wedding.
Thomas Fogarty Winery is located at 19501 Skyline Blvd, Woodside, CA 94062