What We Love About the Bel-Air Bay Club
When it comes to selecting their wedding venue, many of our clients choose the Bel-Air Bay Club, and we can see why! Not only is the whole location simply picture-perfect, with the entire wedding venue perched high above the California cliffs in Pacific Palisades and overlooking the Pacific Ocean, their impeccably designed and maintained grounds leave nothing to be desired when it comes to elegant backdrops for everything, from candid wedding ceremony shots to couple session photos.
Wedding Prep at Bel Air Bay Club
Use of a bridal and groom's suite is included in your wedding package, which means the bride and her bridesmaids can arrive four hours prior to the wedding and relax, prepare, and take in the glorious day to come. The groom and groomsmen can likewise arrive two hours ahead of time to dress or just enjoy one another's company. What's more, this venue has nine onsite rooms available for rent, so out-of-town wedding guests can stay just steps away from your wedding ceremony. Or the bride and groom can rent a room and not have to fuss about travelling to or from the venue.
Couples Session  Bel-Air Bay Club
The Bel-Air Bay Club has plenty of spaces for lovely photo ops, and a couple's session is the perfect way to take a few intimate moments together away from all of the celebration and make a few memories with just the two of you. With 180-degree views of the Pacific Ocean, sunset photos on manicured laws among swaying palm trees are particularly romantic. Or you can take advantage of the club's 1920's-style Mediterranean architecture and take photographs on its sweeping staircases or before its grand concrete balusters.
At Lin and Jirsa Wedding Photography, we would be honored to capture all of the moments of you Bel-Air Bay Club wedding. Click here to learn why it merits choosing one company to provide for both your photography and videography needs.
Wedding Ceremony at Bel Air Bay Club
Saying your vows on the bluffs overlooking the Los Angeles Bay will be an unforgettable experience for you and a beautiful treat for your loved ones. At this coastal venue only a few miles from Santa Monica, the year-round lovely weather will provide the perfect setting for your oceanfront wedding ceremony. But in the unlikely event of inclement weather, your wedding plan at this venue includes moving the ceremony inside the club at no extra cost you.
Wedding Reception at Bel-Air Bay Club
The club offers multiple indoor floor plans to meet your wedding day needs, and can seat between 75 and 275 guests. The venue staff will set up Chiavari chairs, floor-lenth linens and a custom-size wooden dance floor so that you can dine, toast, and dance the night away in the elegance of the Bel-Air Mansion.
Nighttime Photos at Bel-Air Bay Club
Outdoor nighttime photos at this venue are serene and magical, taking in the beauty of the ocean and the city lights across the bay. This photo shoot will be the perfect conclusion to a life-changing day when all of your dreams begin.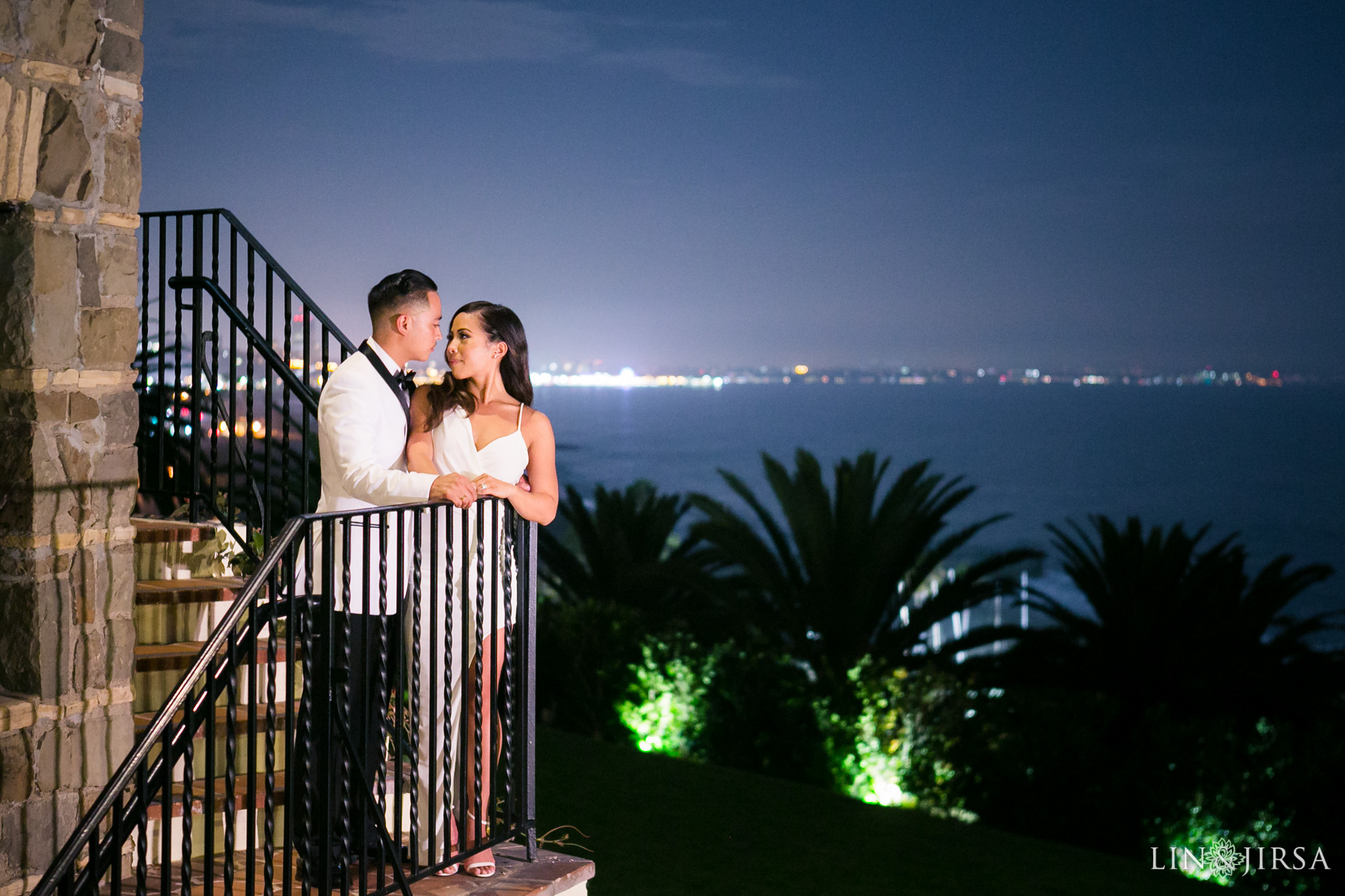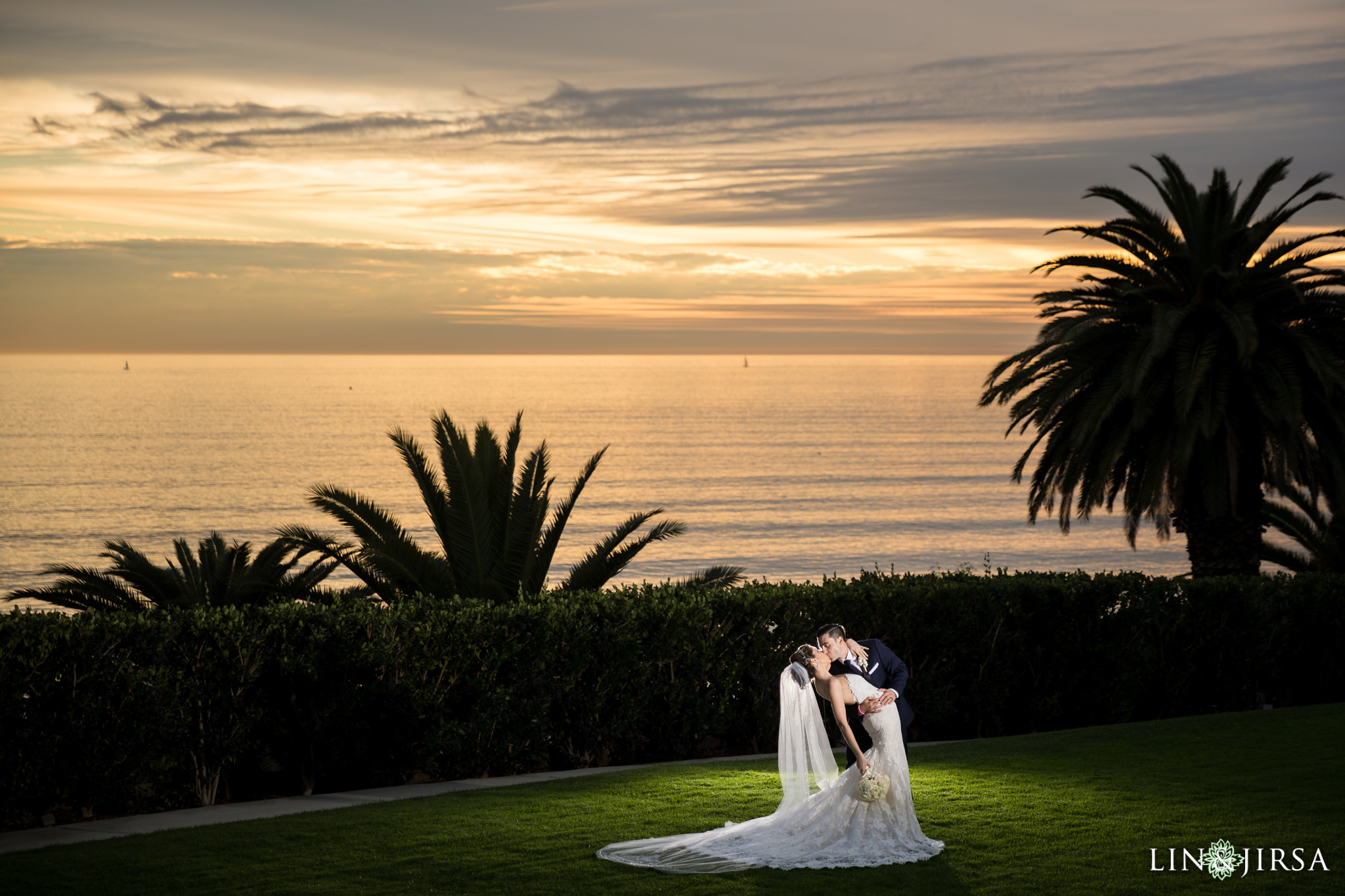 Bel Air Bay Club Wedding Videography
FAQ
Q-What caterer can we use for our Bel-Air Bay Club wedding?
A-All meals at this venue are catered in-house by Executive Chef Peter Edwards. Edwards brings 20 years of culinary expertise to the club's weddings and crafts exquisite, progressive menus that will delight guests' palates. He is happy to customize menus to meet wedding parties' and guests' dietary wants and needs.
Q-How much does a wedding cost at this venue?
A-The club offers different pricing based on different days of the week and times of the year. Saturday evenings during peak season are the highest cost, while weeknights during the off-season are less expensive.
Q-How will our guests travel to our wedding?
A-The venue is located right on the PCH between Sunset Boulevard and Temescal Canyon Road. It's only a 35-minute drive from LAX, and out-of-town guests can book one of the nine rooms on-site when available.
The Bel-Air Bay Club is located at 16801 Pacific Coast Hwy, Pacific Palisades, CA 90272.