A Hilton San Gabriel Wedding
Only 11 miles from downtown Los Angeles, the Hilton San Gabriel is a lovely, centrally located wedding venue that will make you feel like you've been whisked away to a fabulous, relaxing vacation. The sprawling buttery yellow stucco building evokes an Italian resort vibe, with its rows of archways, its bronze cupolas, and its crystal blue courtyard pool. The excellent staff and stunning facilities, indoors and out, will be the perfect building blocks for the wedding of your dreams.
Wedding Prep at Hilton San Gabriel
When you plan your wedding at a hotel venue, your out-of-town guests can book a room onsite and stay steps away from the festivities. And you can have a suite dedicated for wedding prep as well. The bride and her wedding party can spend the morning of your wedding day at any of the hotel's 28 uniquely designed suites, relaxing, being pampered, and making memories as you anticipate the moment you'll tie the knot.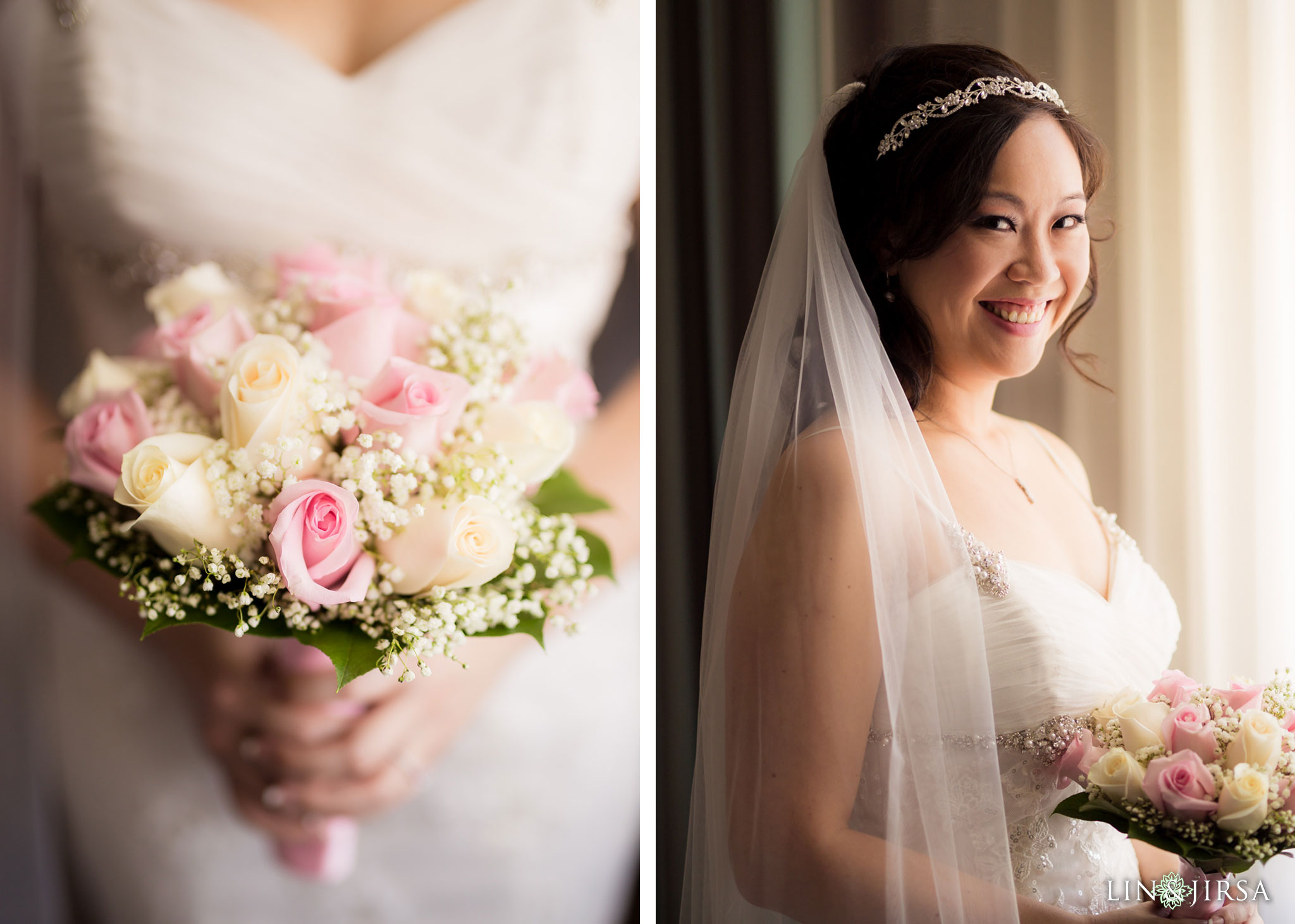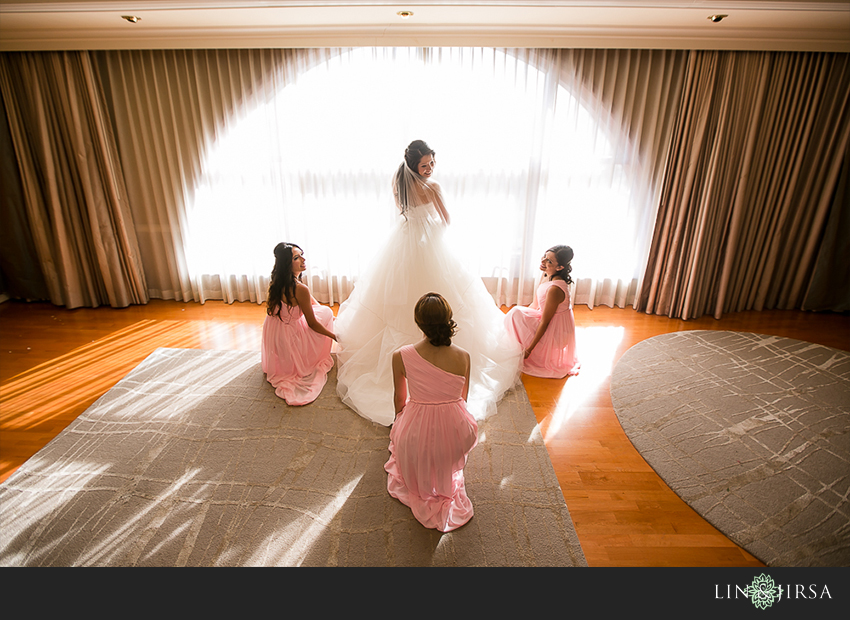 First Look and Other Wedding Photography at the Hilton San Gabriel
The oasis-like grounds of this venue provide some beautiful photo ops. Take advantage of the sunny architecture, the swaying palm and banana trees, and the birds of paradise under the warm California sun. Spend some time together, just the two of you, to celebrate your love and create photo memories that you'll treasure for a lifetime.
We at Lin and Jirsa Wedding Photography would be honored to capture every moment and document each emotion of your monumental day, both planned and candid. We tell love stories in photos and craft heirlooms for your new family. Click here to learn why couples love to choose one company to provide for both their photography and videography needs.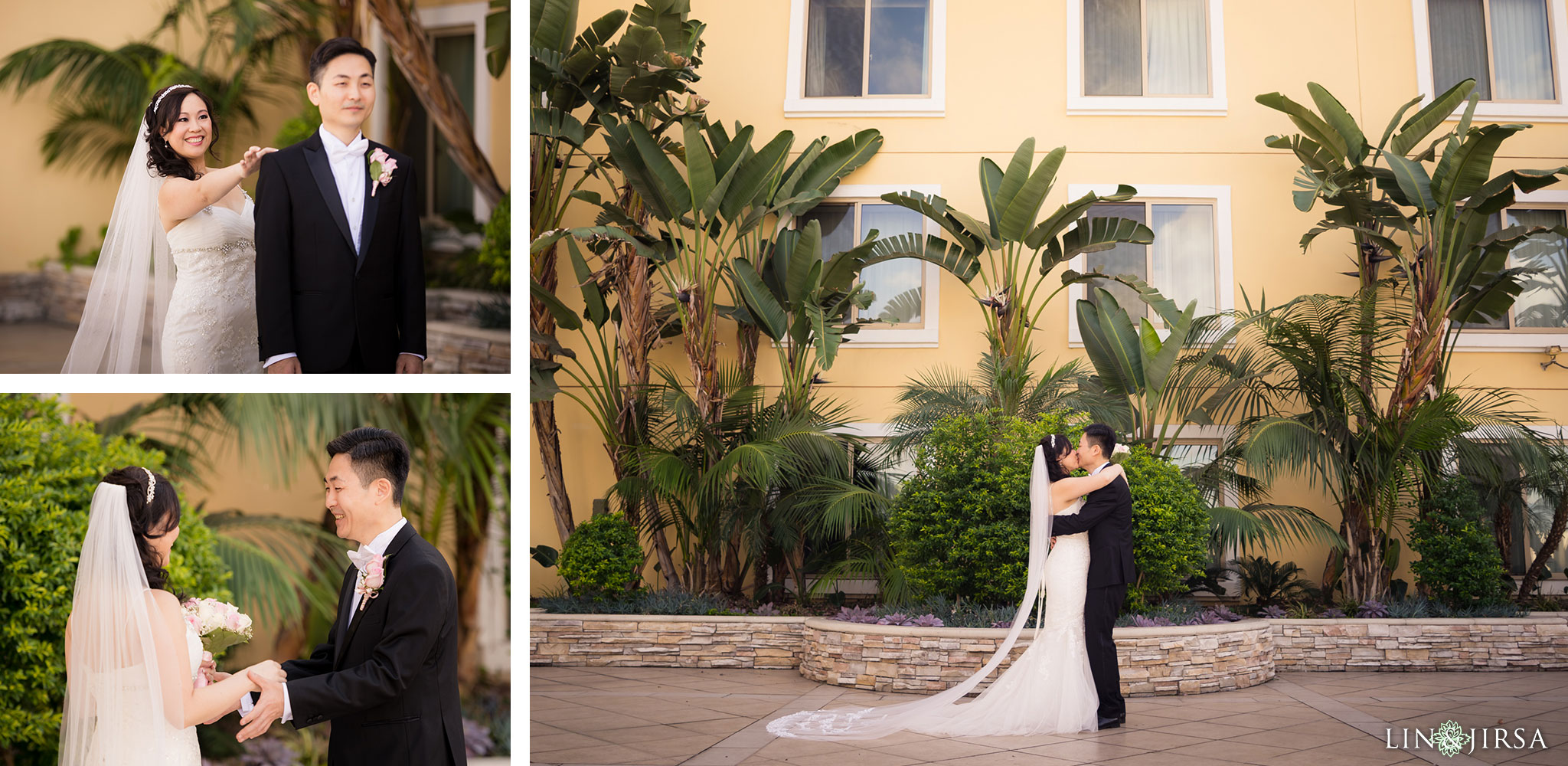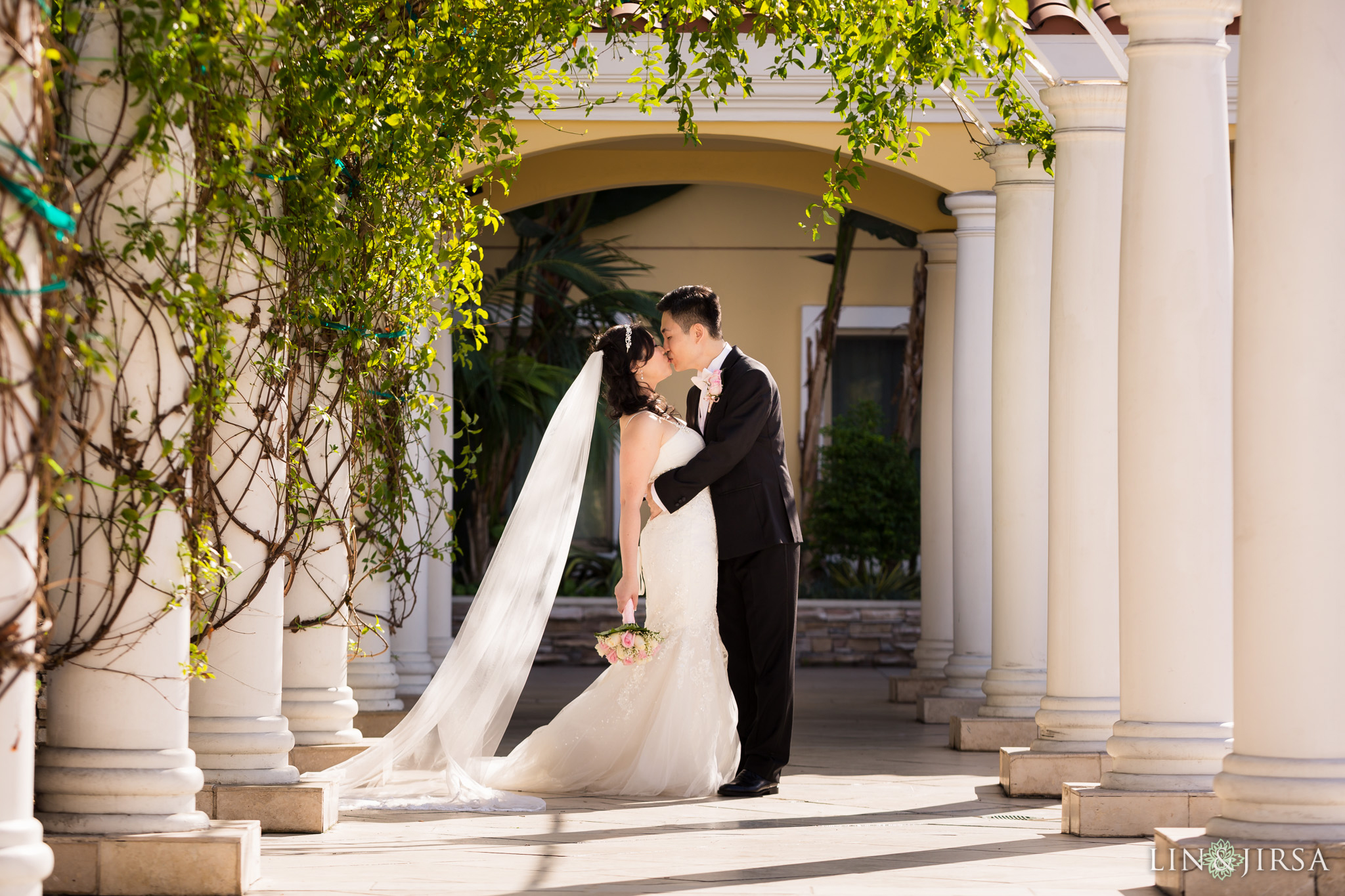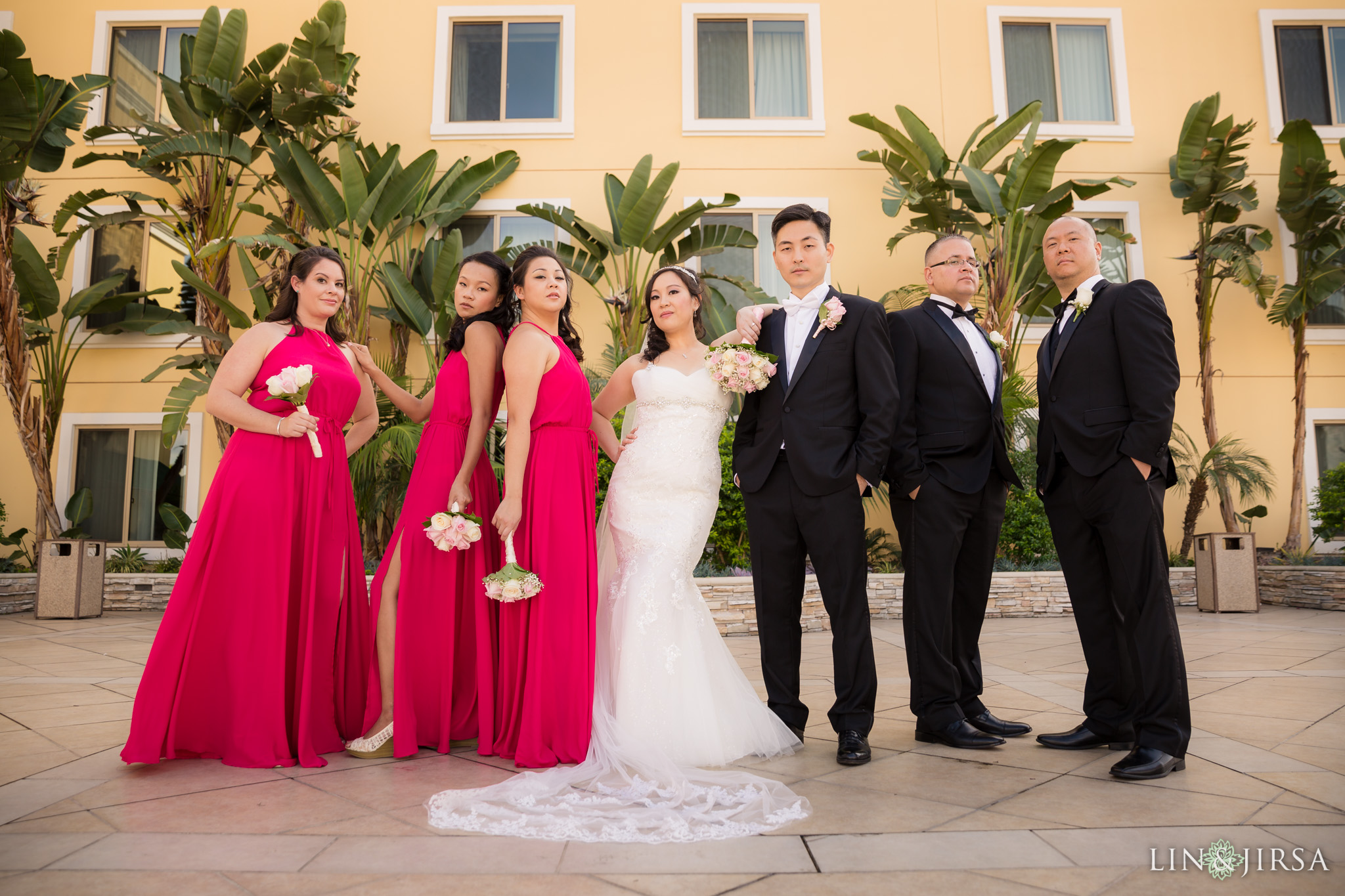 Wedding Ceremony at the Hilton San Gabriel
The Garden Terrace is an urban paradise, and this little slice of heaven may be the perfect spot for you to say your vows. Guests will watch you tie the knot under a pristine gazebo before a backdrop of tropical trees and fuschia flowers, with a birds-eye view of San Gabriel and Los Angeles beyond.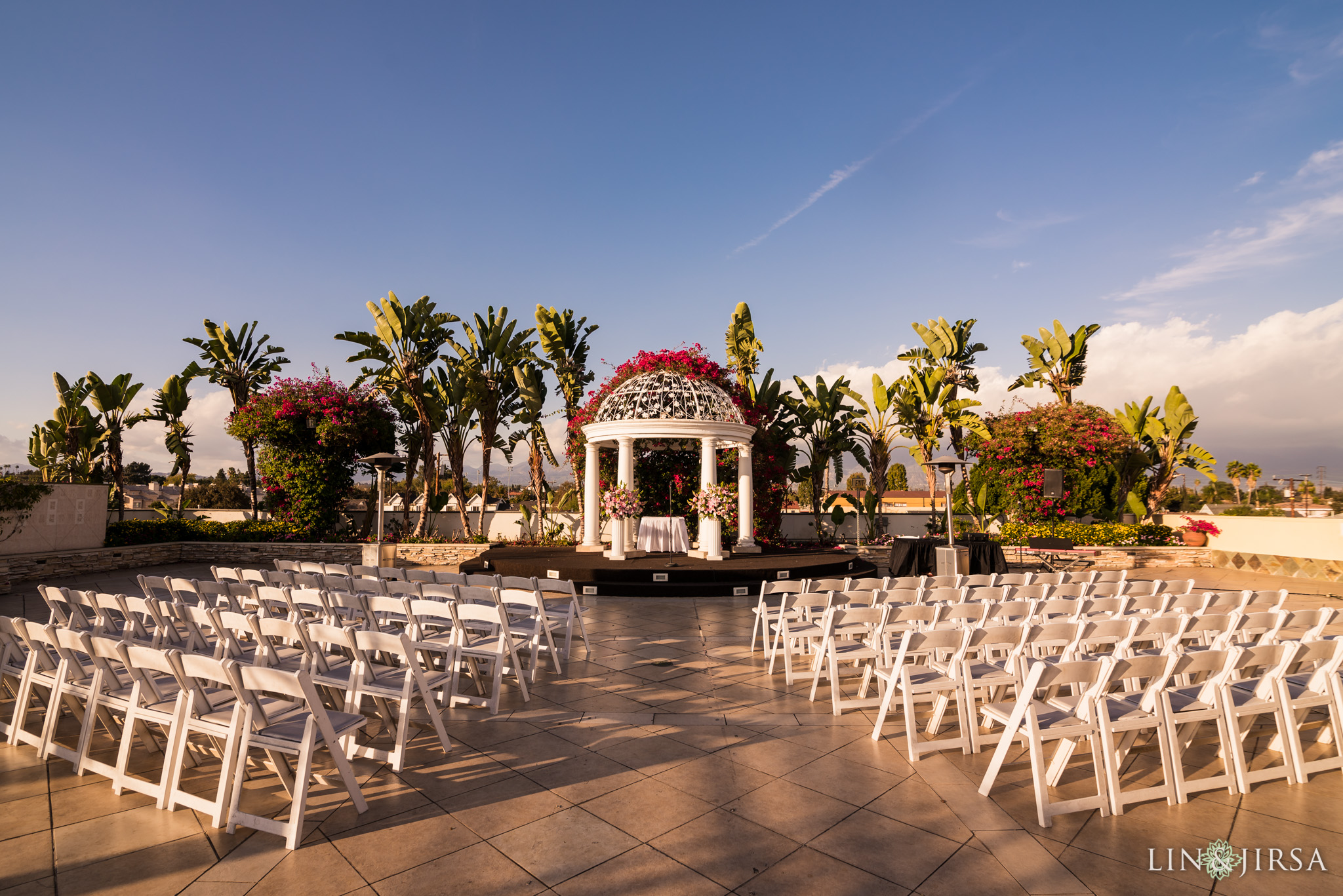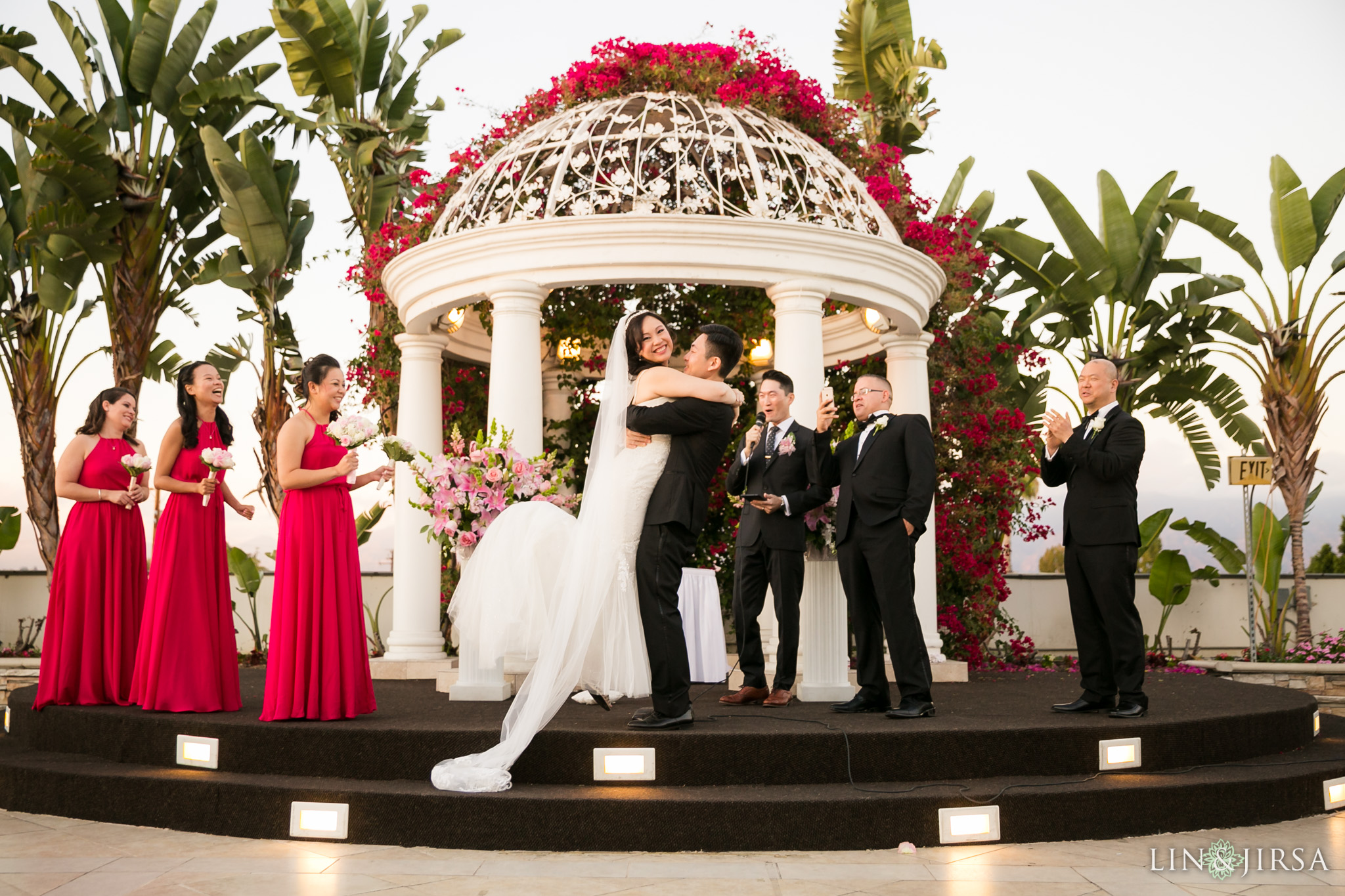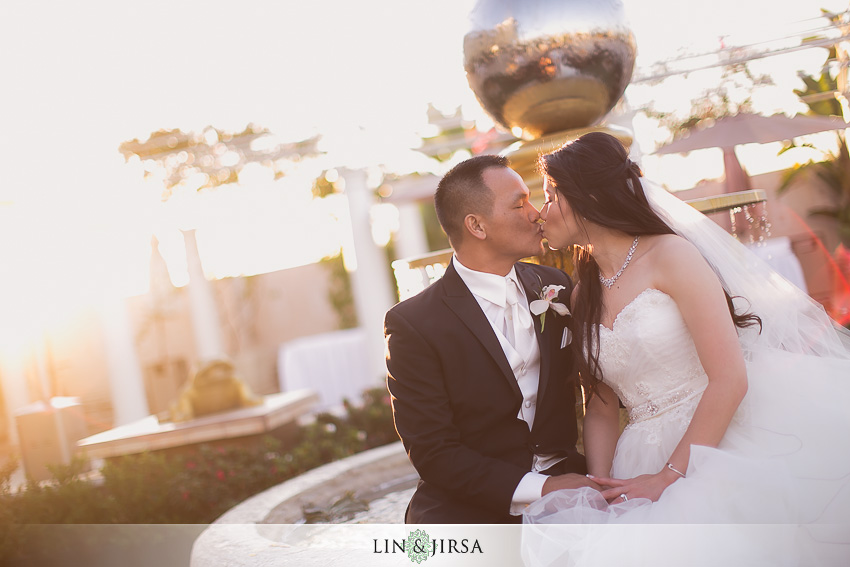 Wedding Ceremonies at the Hilton San Gabriel
After the ceremony, you and your guests can move inside to the San Gabriel Ballroom to let down your hair and celebrate the wedding that has just taken place. You and your guests can dine, toast, and dance the night away under grand crystal chandeliers amid rose-colored ambient lighting.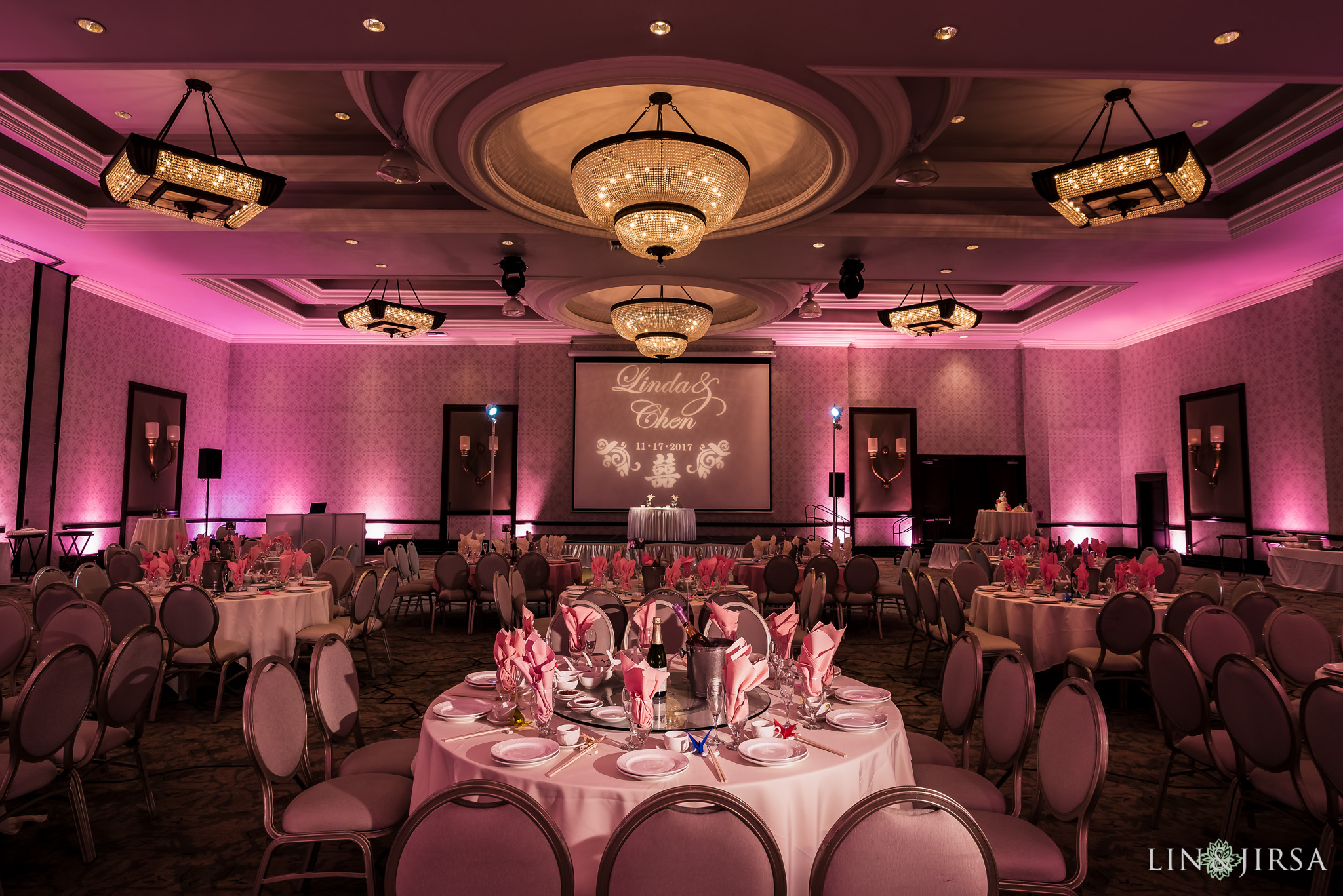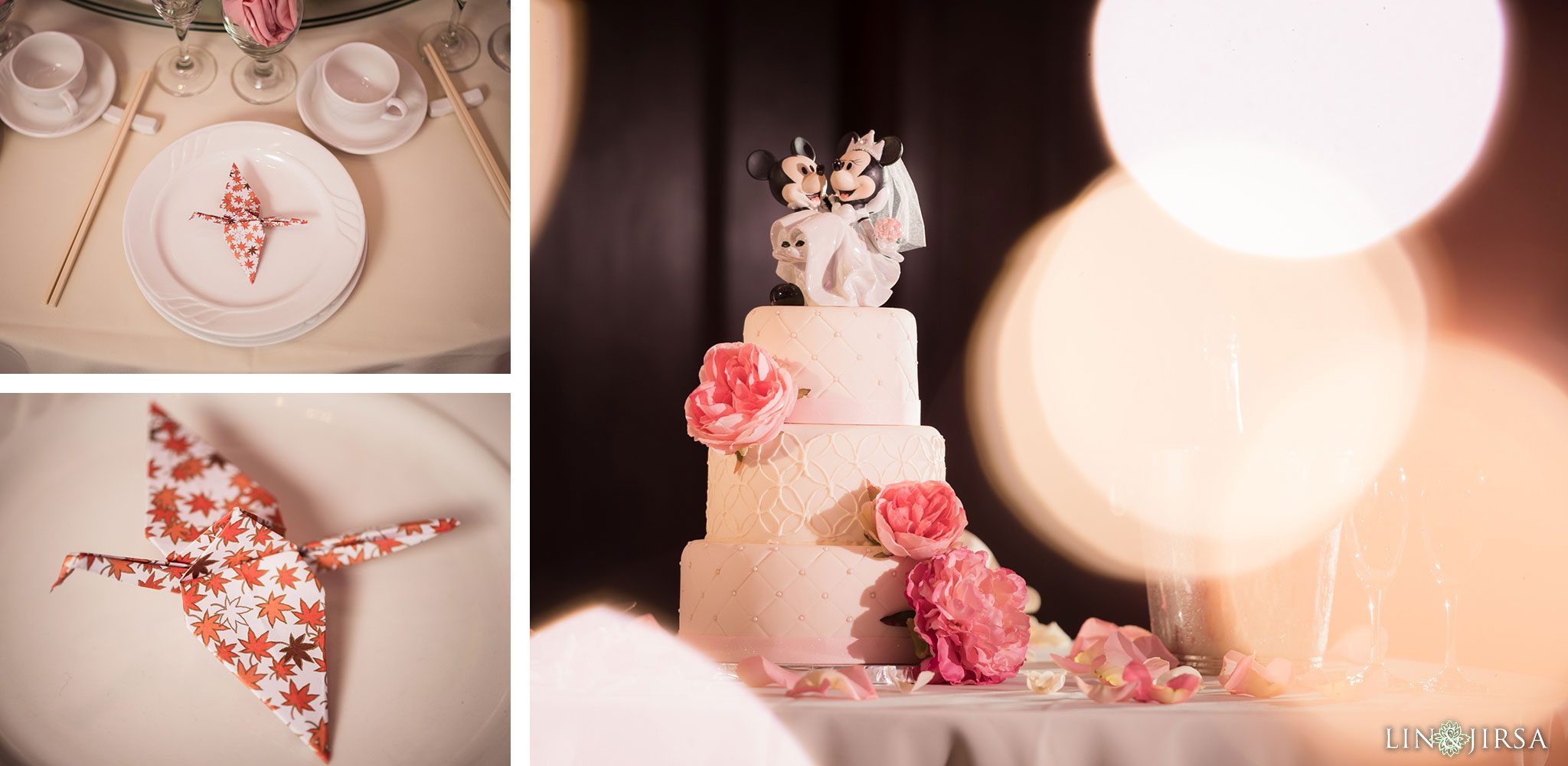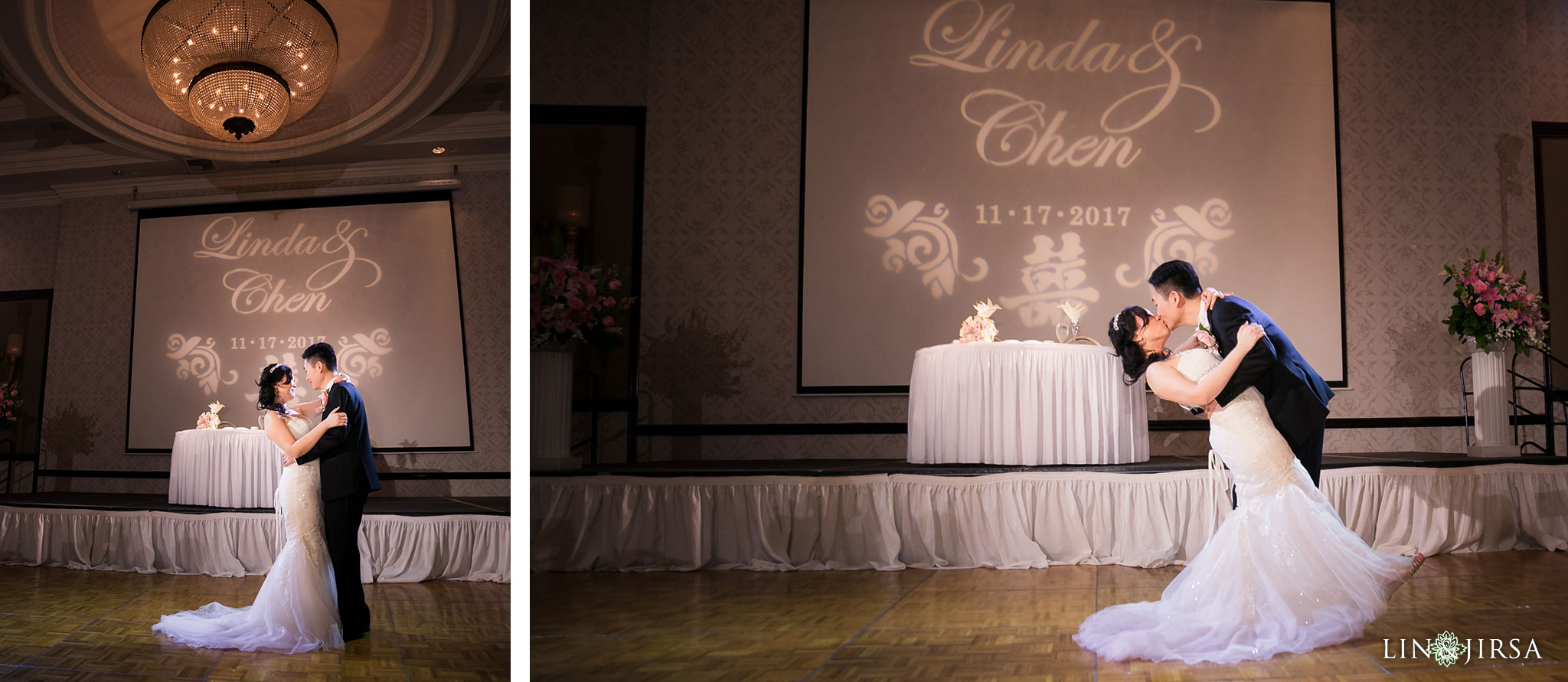 Cultural Weddings at the Hilton San Gabriel
At Lin and Jirsa Wedding Photography, we specialize in photographing weddings from your own unique heritage and traditions, like the festive colors of a Chinese wedding, pictured below.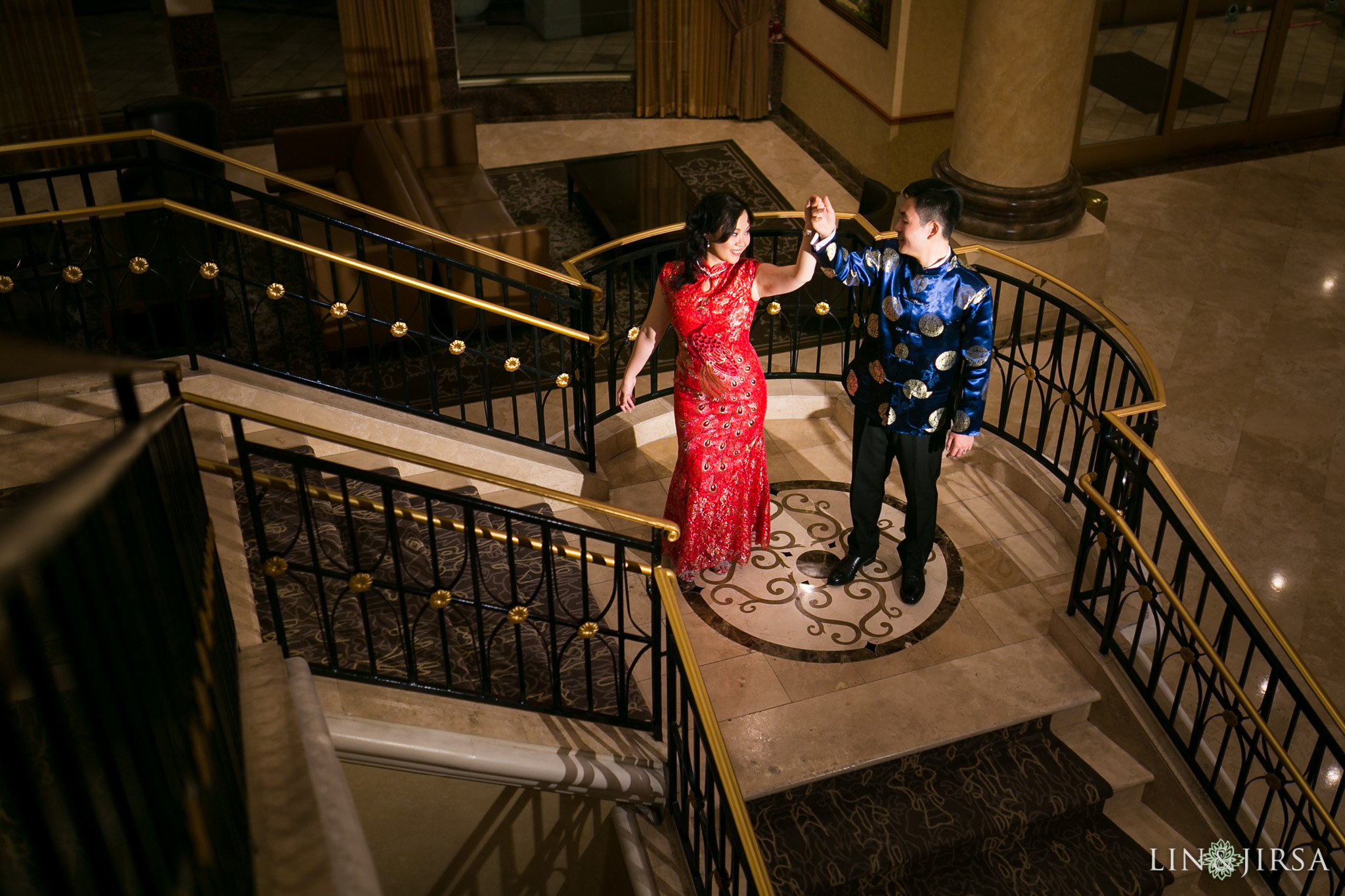 FAQ
How many guests can we invite to our Hilton San Gabriel wedding?
The expansive venue space at this hotel can accommodate up to 500 guests.
Does this hotel provide wireless internet service?
Yes, this hotel provides complimentary wireless internet.
Where is the Garden Terrace (ceremony venue) located?
The Garden Terrace is located on the roof of the hotel, providing spectacular views.
The Hilton San Gabriel is located at 225 W Valley Blvd, San Gabriel, CA 91776.