About Vibiana
This beautiful building is a piece of Los Angeles history. Built in 1876, the Cathedral of St. Vibiana served as the main cathedral for all of Lost Angeles for more than 100 years. When the 1994 Northridge Earthquake devastated the building, it looked like the end for this lovely edifice. But when the church decided to rebuild a cathedral on another lot, the city of Los Angeles took ownership of the former cathedral. After renovations and restorations, it is now Vibiana, one of Los Angeles' few remaining historic buildings, and one of the most sought-after event venues. And it can be the location for your unforgettable Vibiana wedding.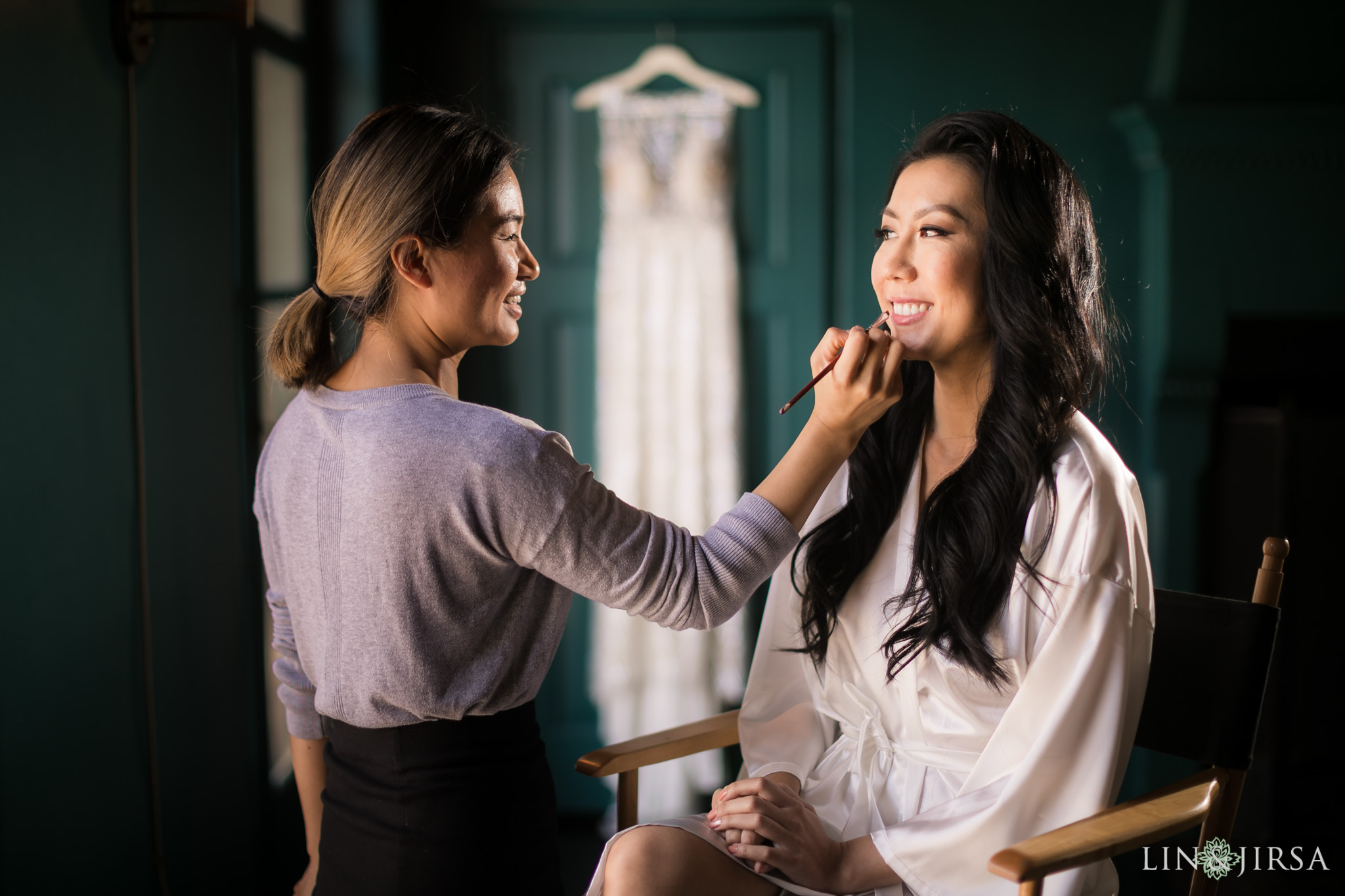 Wedding Preparation
There isn't a more magical place in all of Los Angeles to greet your wedding day and spend time with the people you know and love than amid the Baroque Italian architecture of Vibiana, as in the image below by Pye of Lin and Jirsa Photography.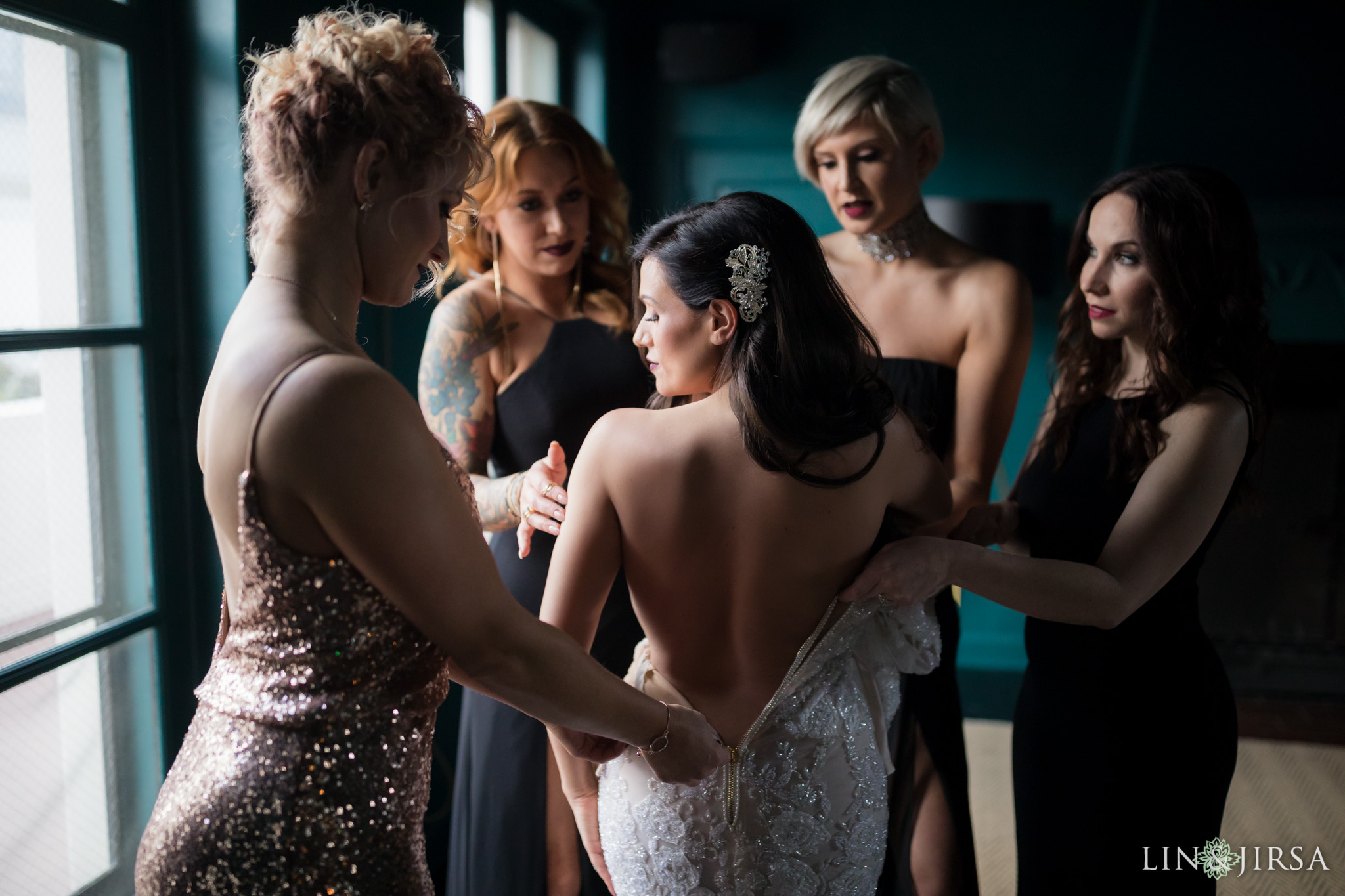 The deep azure old world paint in the bride's dressing area provides a lovely backdrop for wedding photography of the bride and bridesmaids.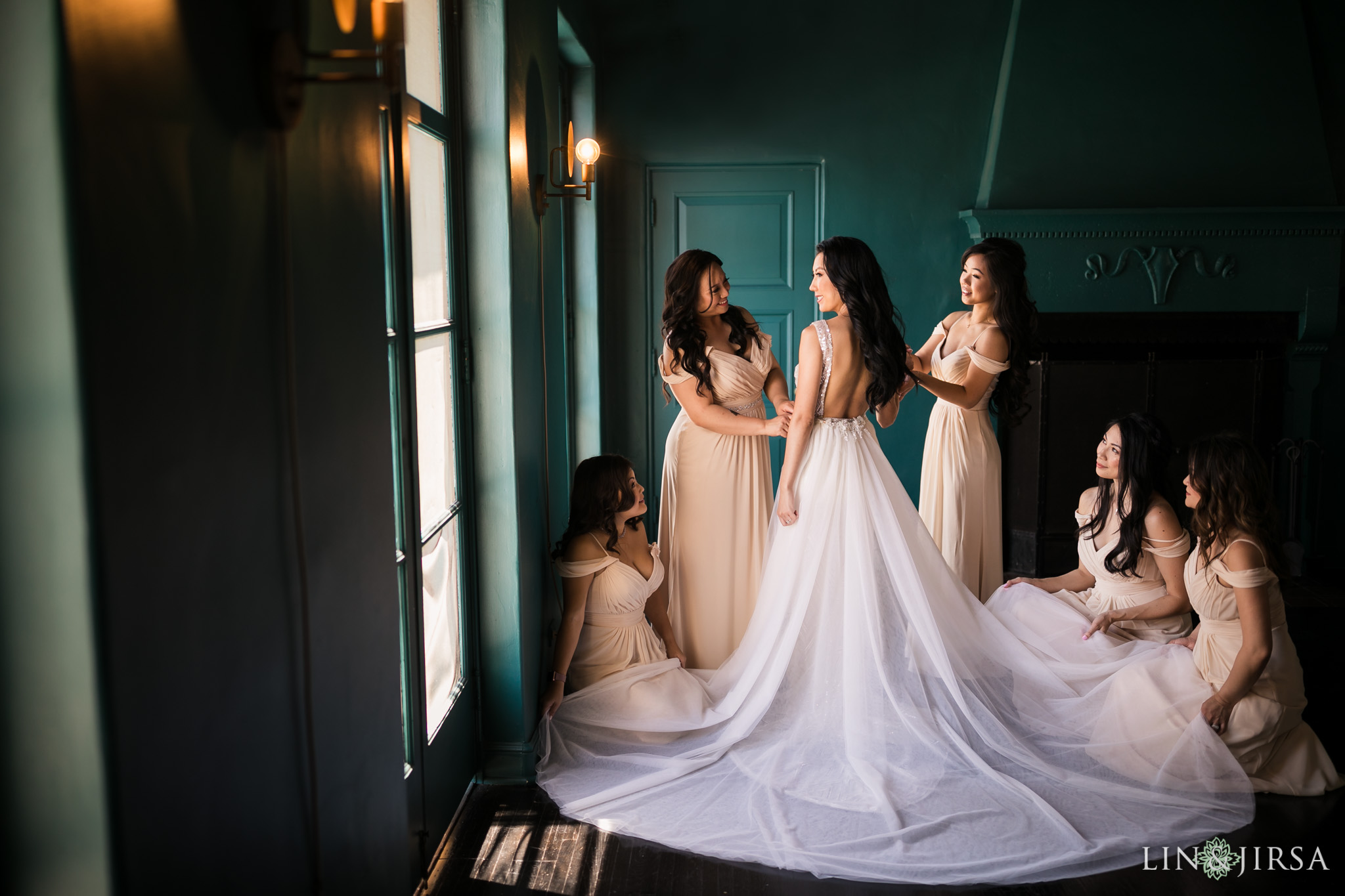 No matter your heritage, preferences, or traditions, a Vibiana wedding can be transformed into the ideal locale to meet your needs, like in this Indian wedding photography below. Click here and here to learn more about Indian wedding traditions and timelines.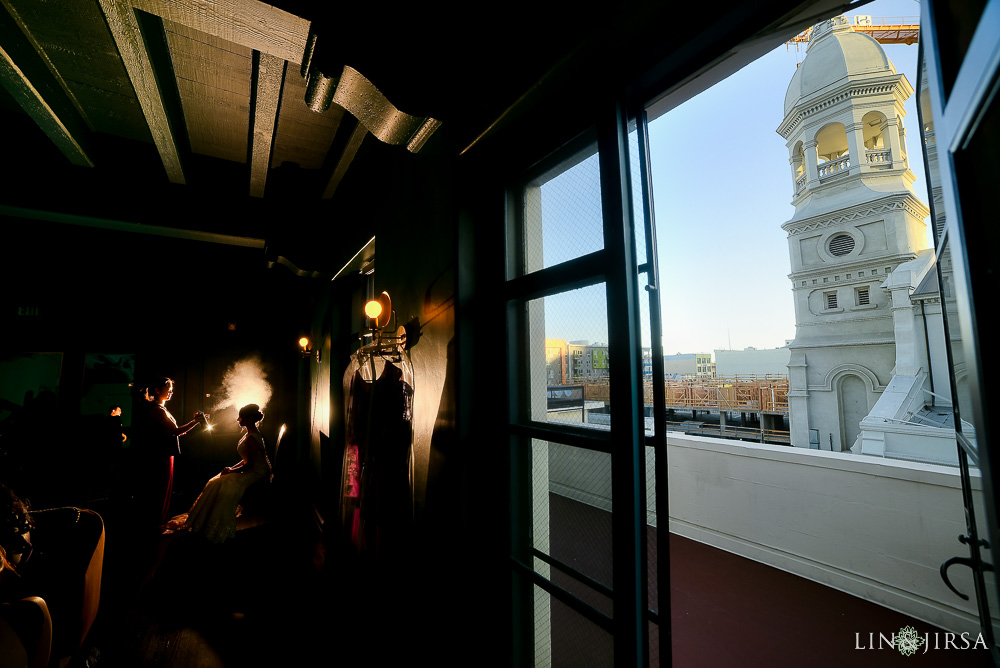 Bridal Party Shots
With Los Angeles' stunning cityscape surrounding the former church, a variety of backdrops can be used for your wedding portraits. The venue's ornate decor, high ceilings, and dazzling embellishments make this a glamorous, one-of-a-kind venue for your wedding and photography.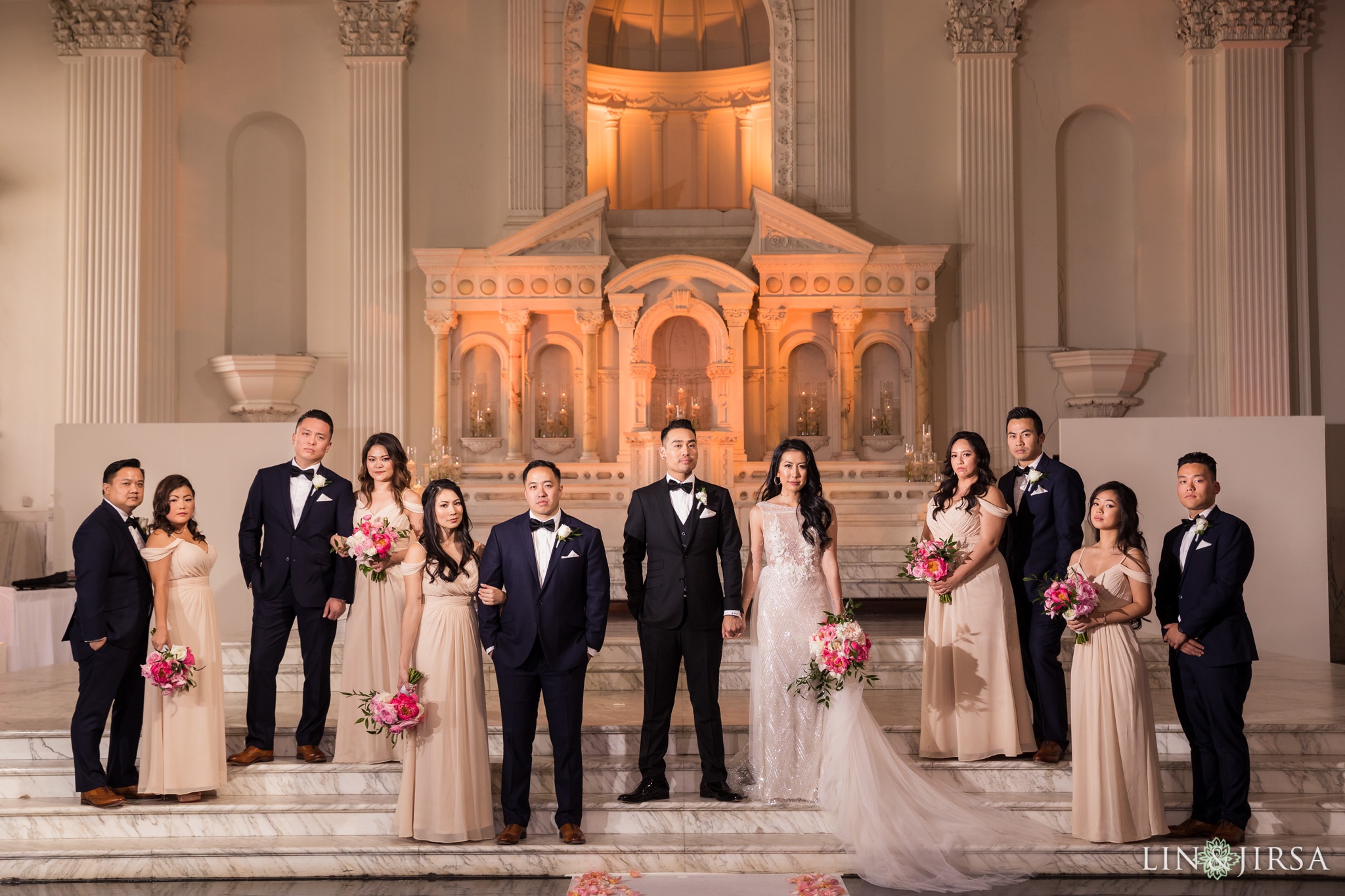 Magic is in the air at a Vibiana wedding, like in this photo below by Pye of Lin and Jirsa Photography.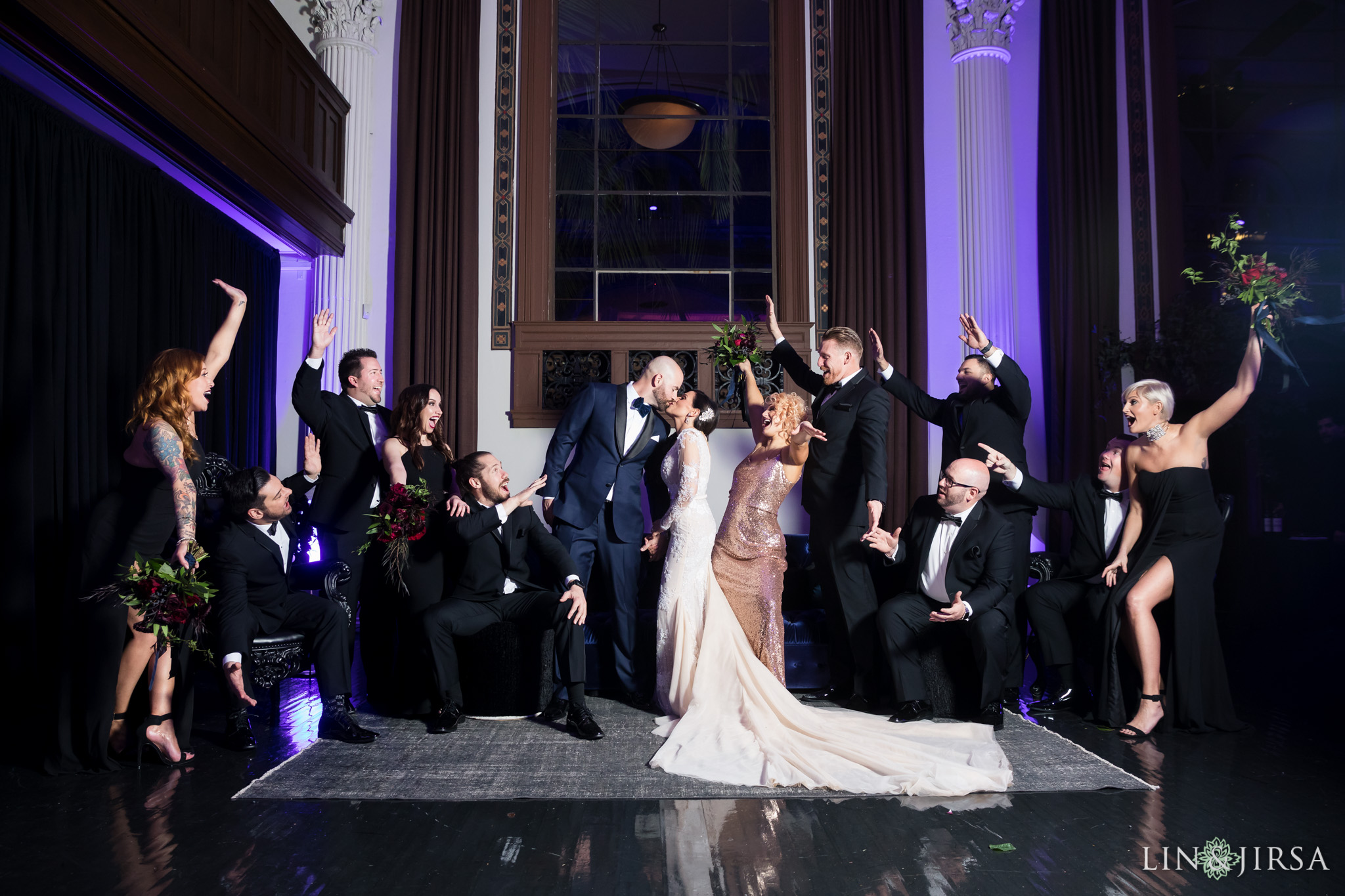 Couple's Session
The apse in the foyer, with its natural lighting and vibrant, mosaic-tiled ceilings, is a lovely space for a couple's photography session.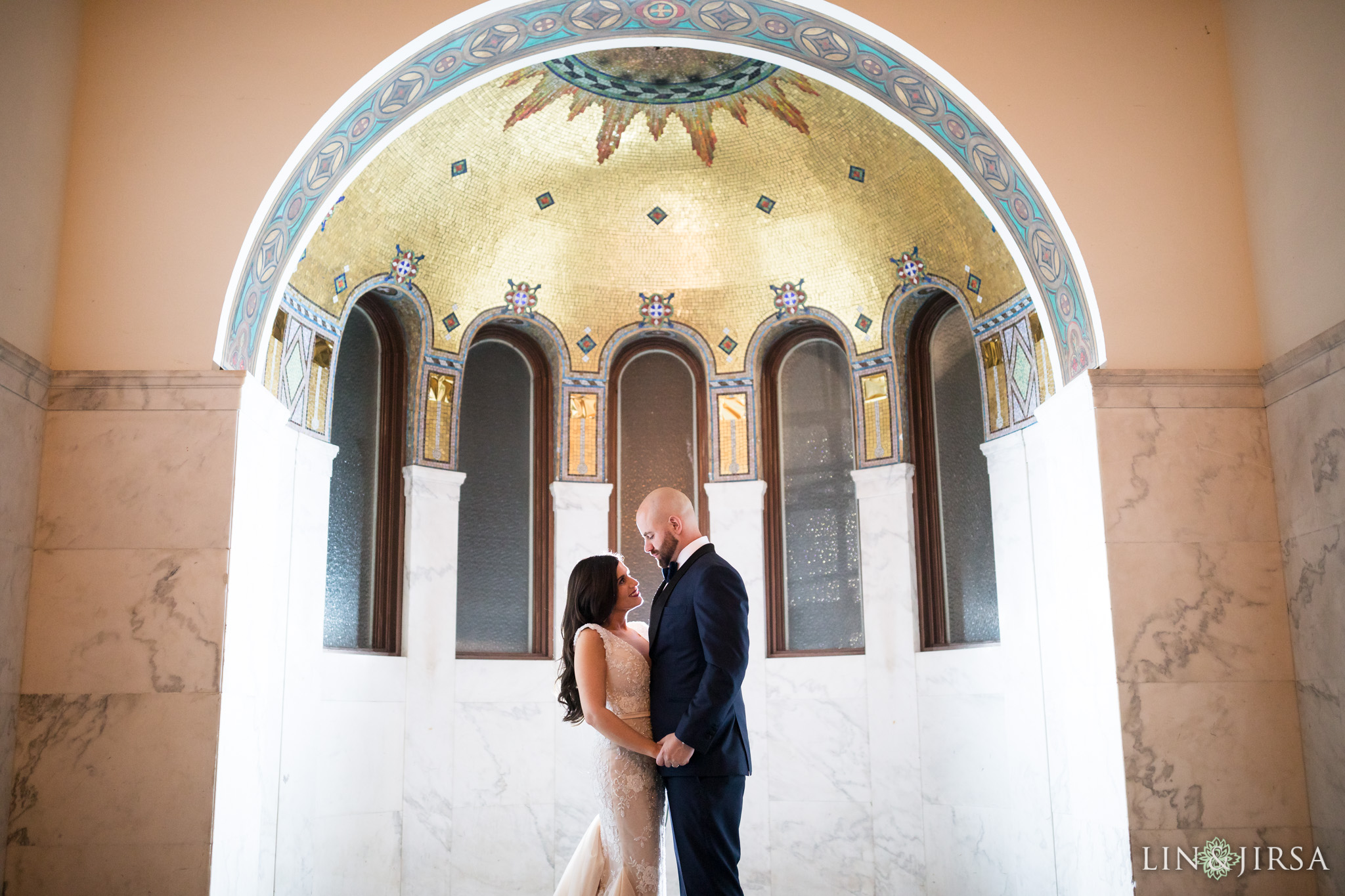 The venue's staff will go the extra mile to ensure you have the romantic Vibiana wedding of your dreams.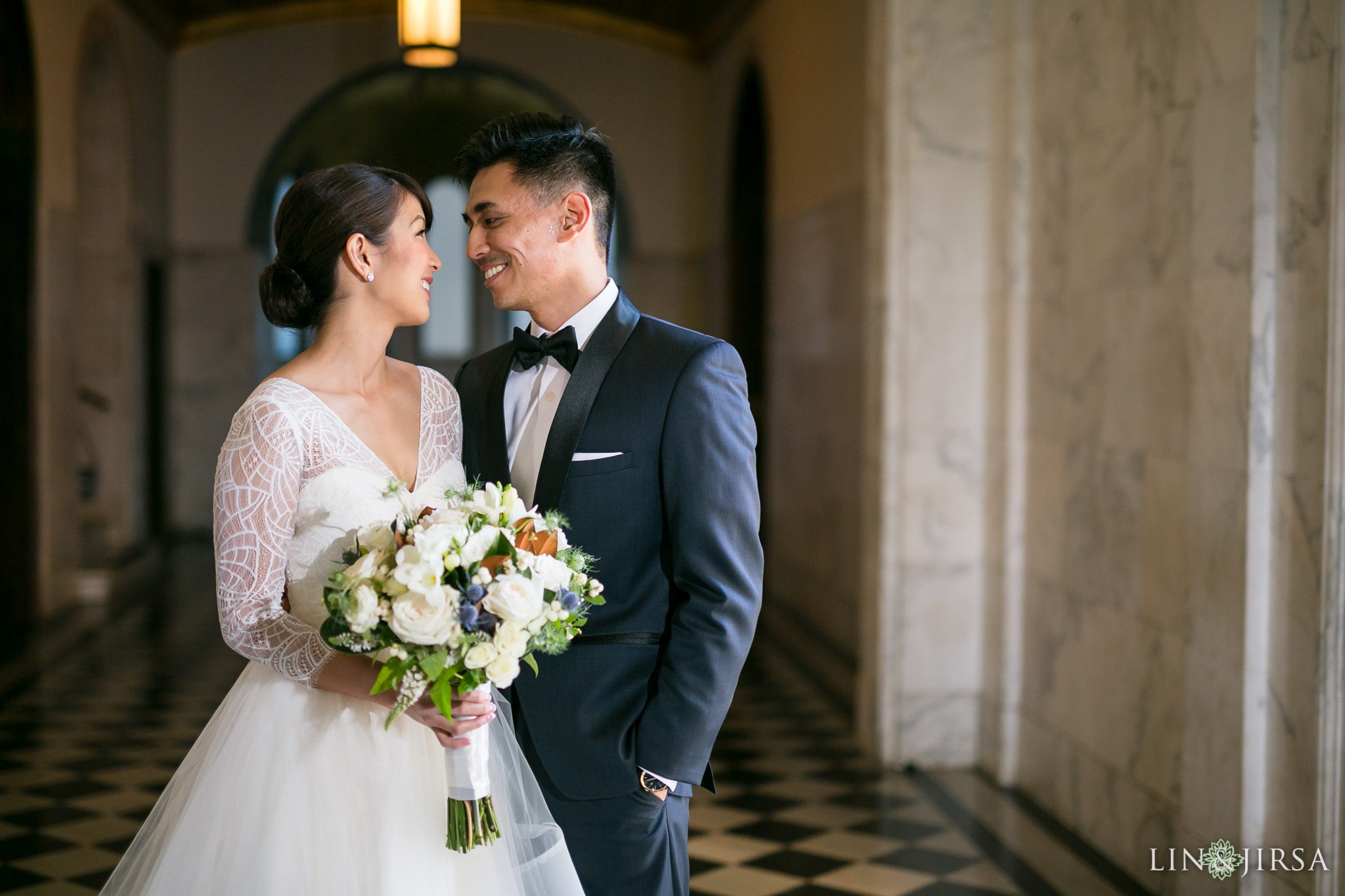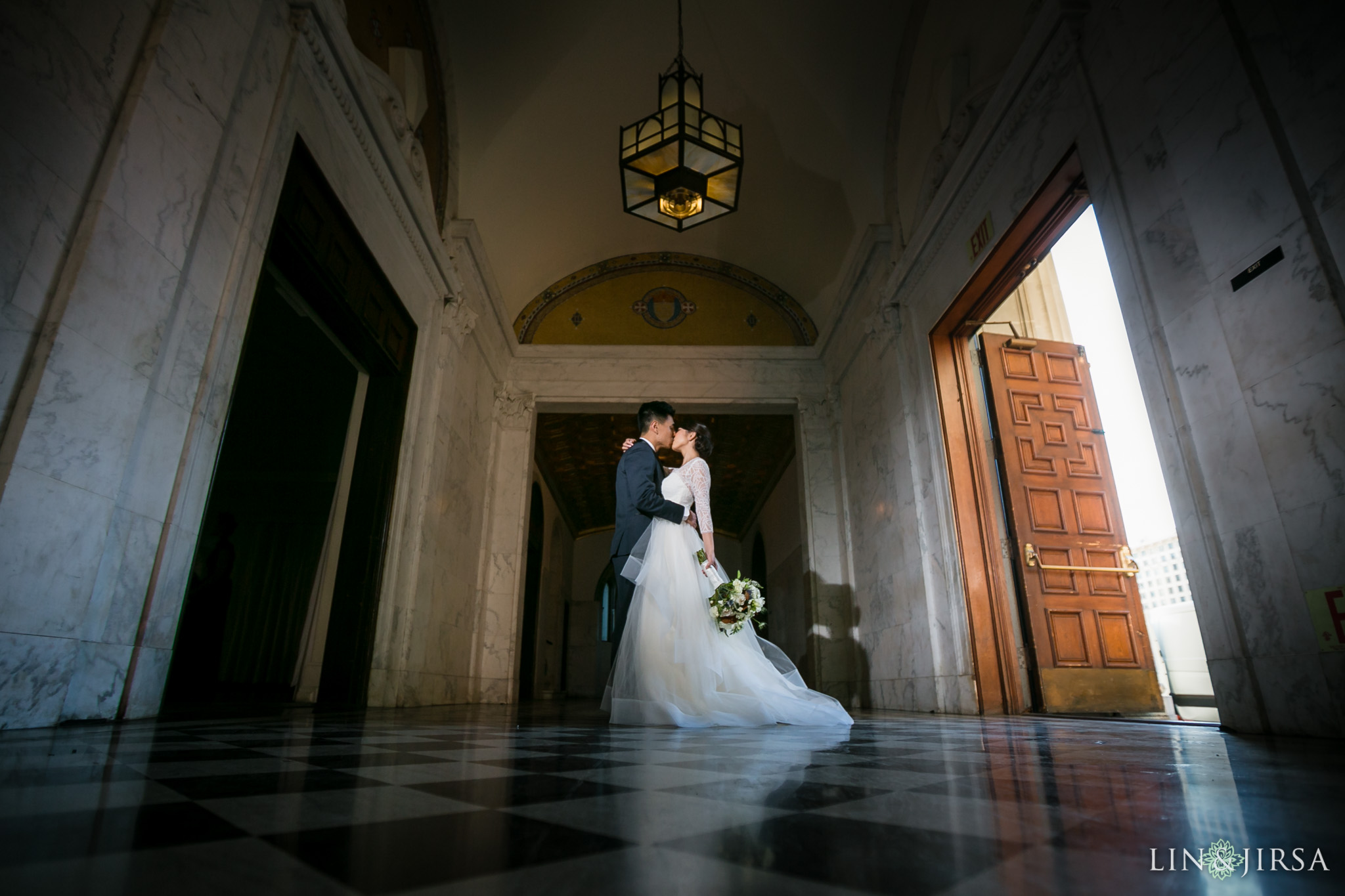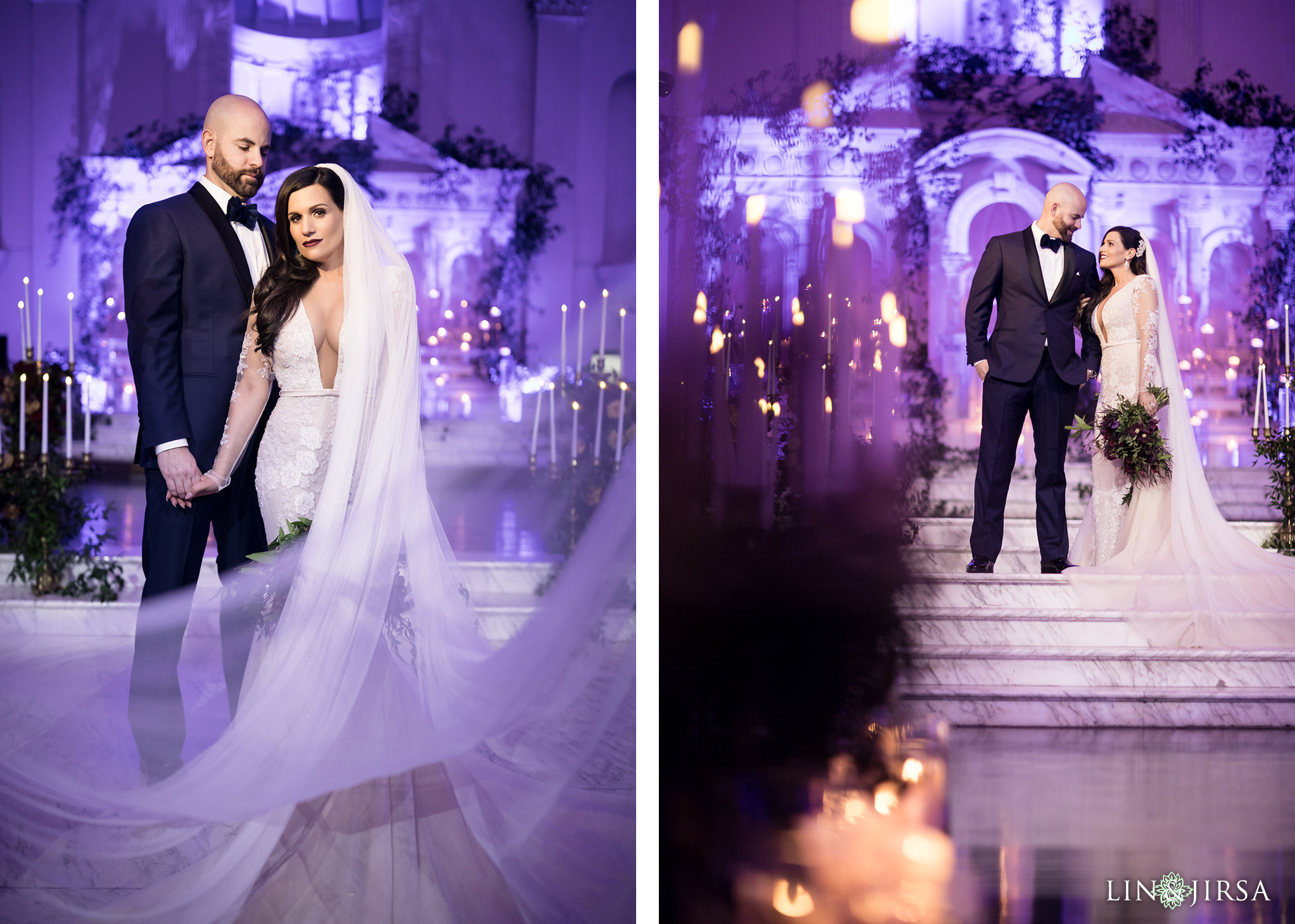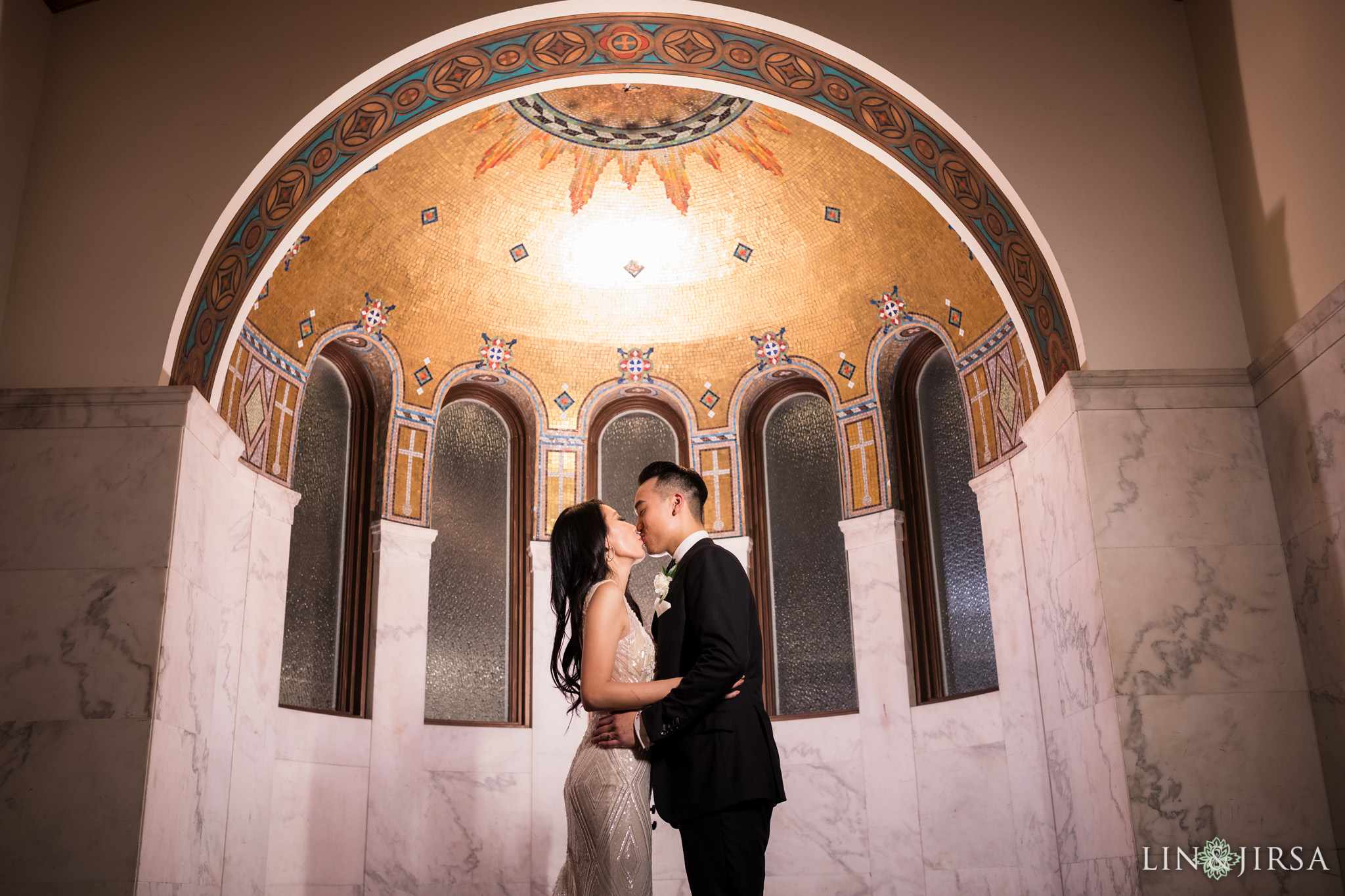 Wedding Ceremonies
The main hall has been renovated to capture the original grandeur of the cathedral. Saying your vows among the marble columns and under the 45-foot ornate arched ceilings will lend your ceremony historic elegance.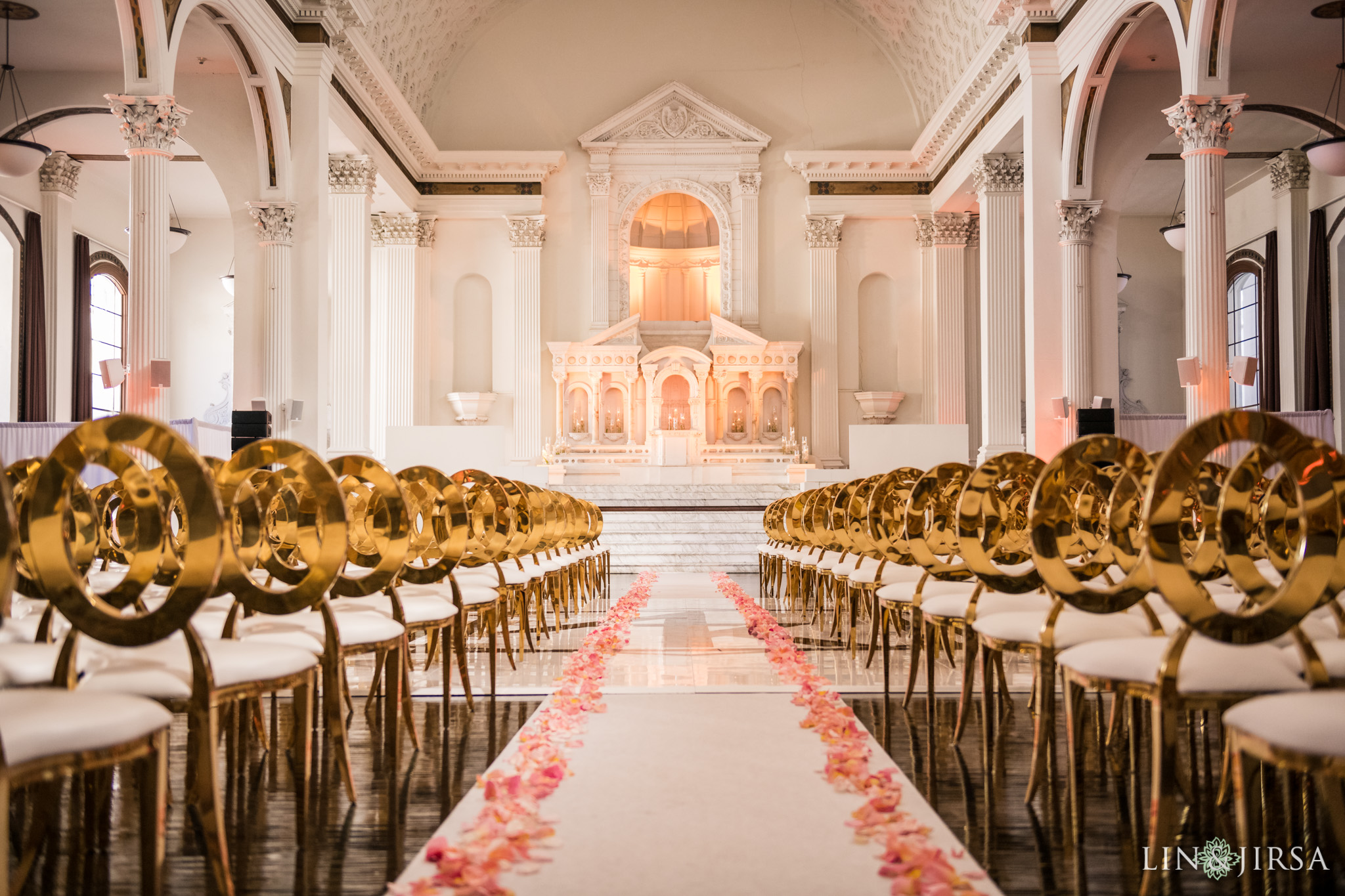 During the day, the grand hall is bathed in natural light from its walls of windows. At night, you can use colored lighting to set a sumptuous mood for your Vibiana wedding.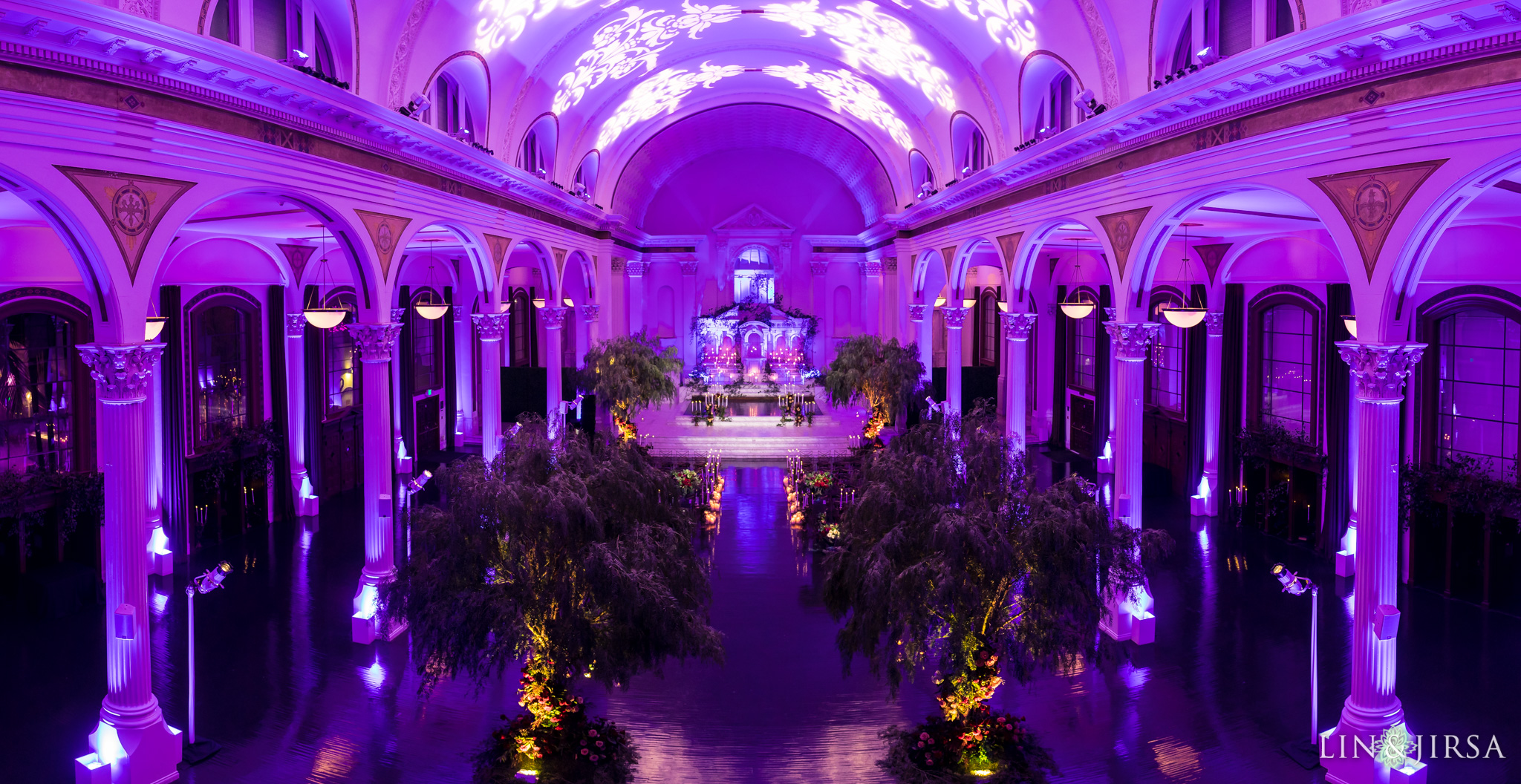 Saying your vows in front of a candlelit background makes for a tender and lustrous ceremony.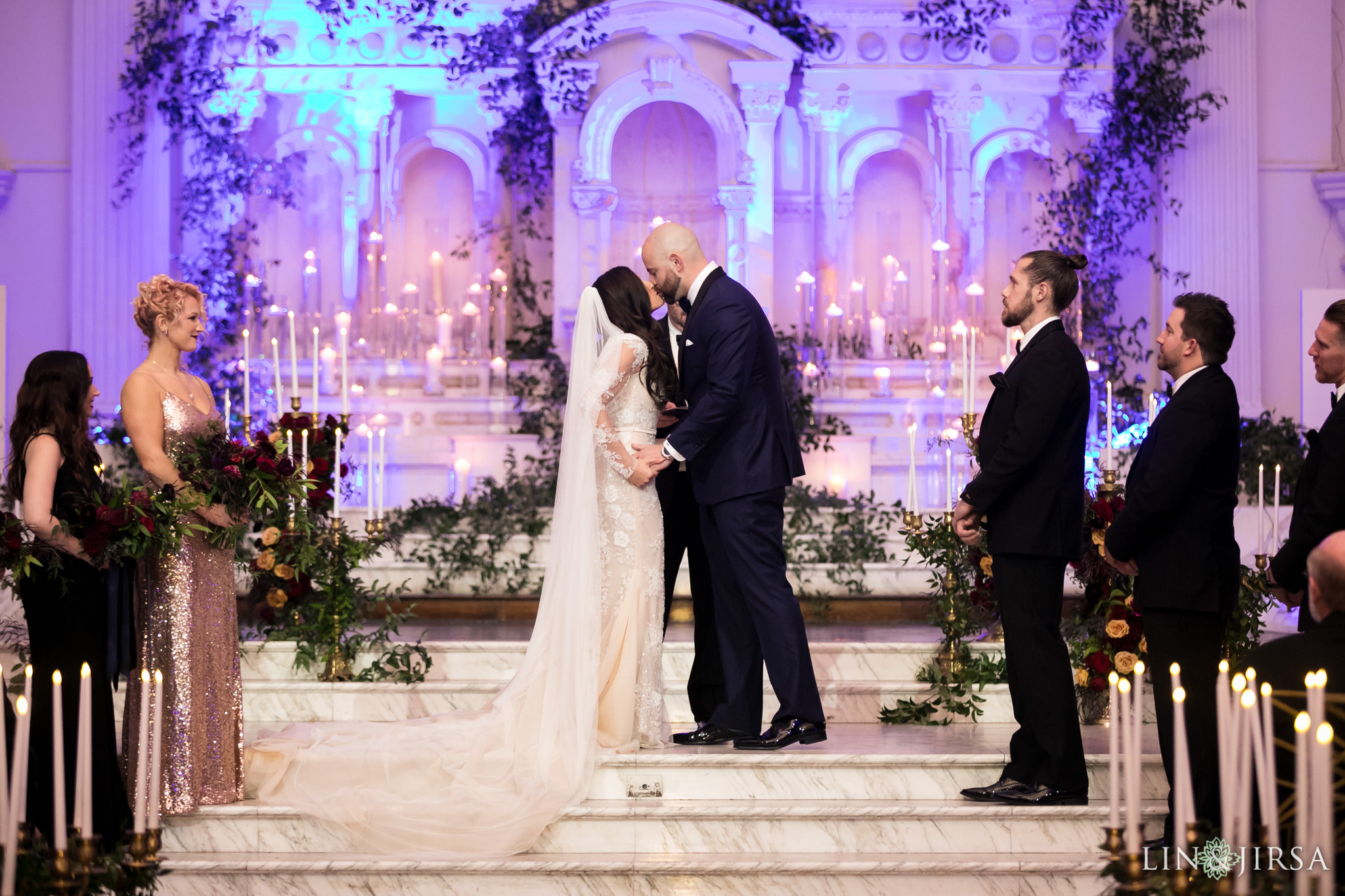 Or if you desire an outdoor ceremony, the flagstone patio and lush greenery, with Vibiana's Italian architecture in the background, will take you and your guests to an otherworldly paradise.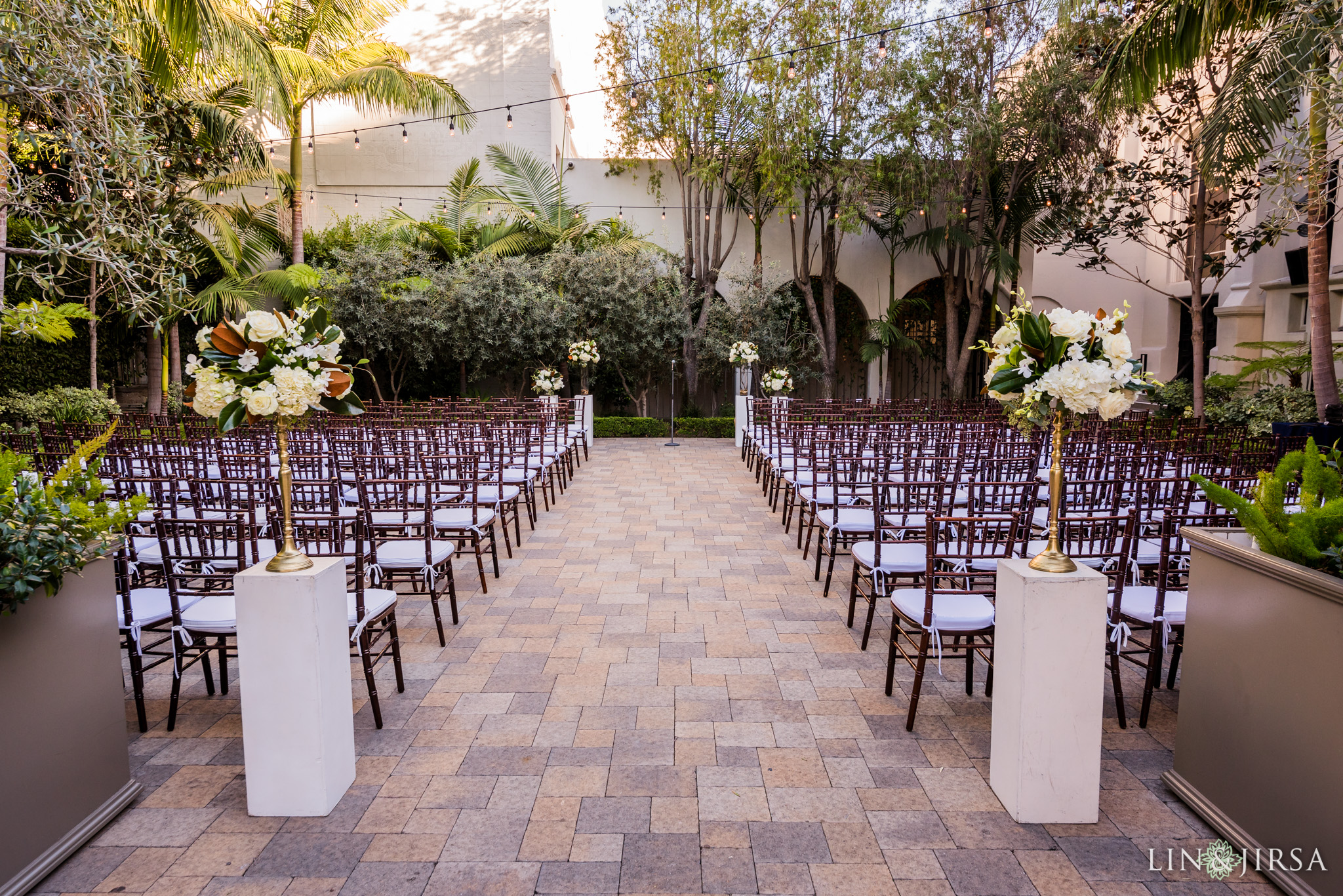 Wedding Receptions
After walking down the aisle, the main hall transforms into a banquet hall for up to 550 guests at your Los Angeles reception.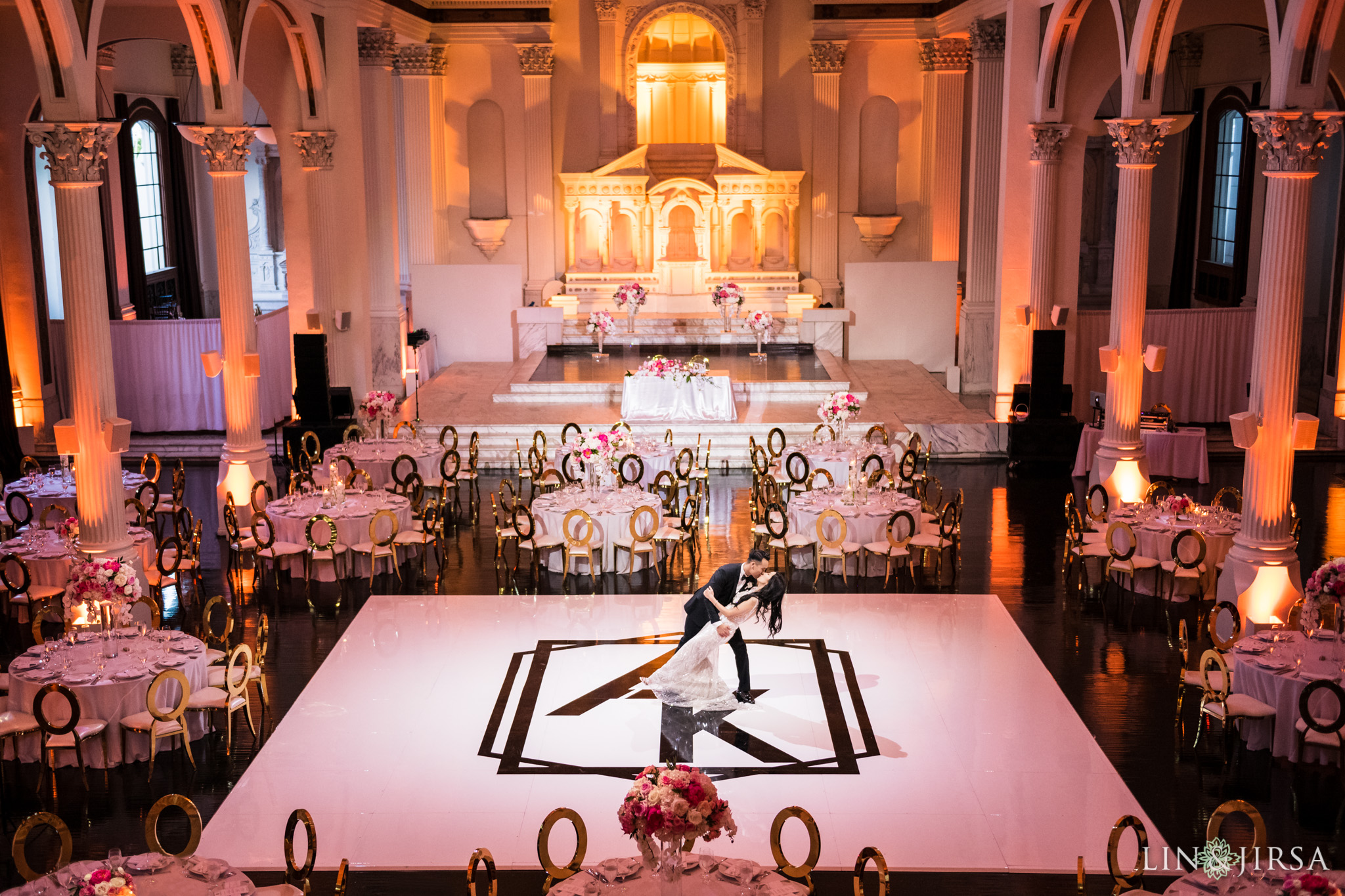 Chef Neal Fraser will create decadent cuisine individually suited to your wedding. His customized menus range between five-course elegant dinners, Hawaiian pig roasts, and everything in between.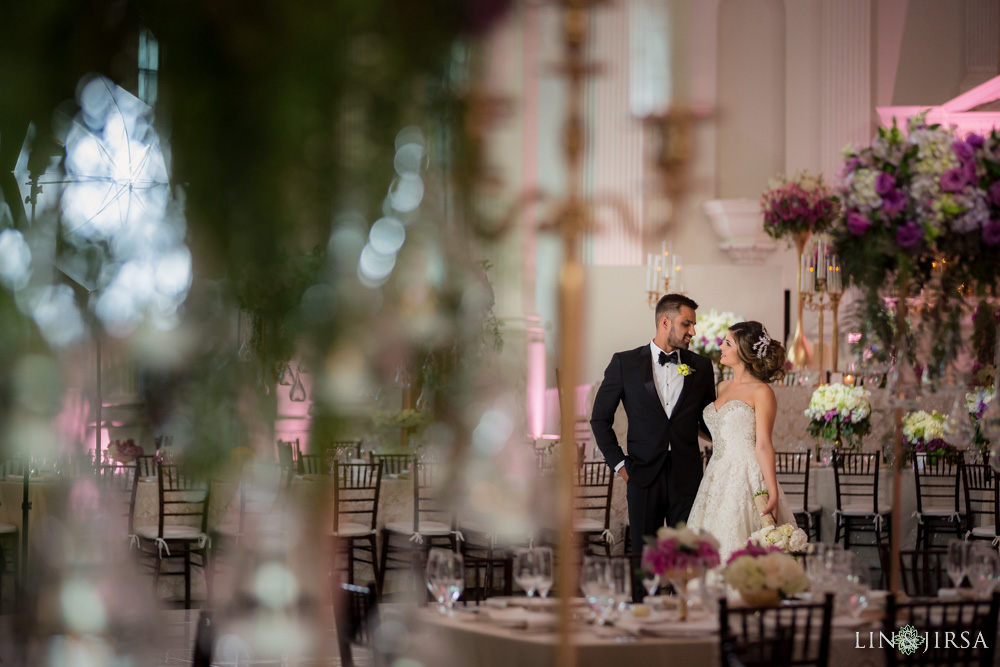 The main hall looks fabulous at night bathed in colored lights!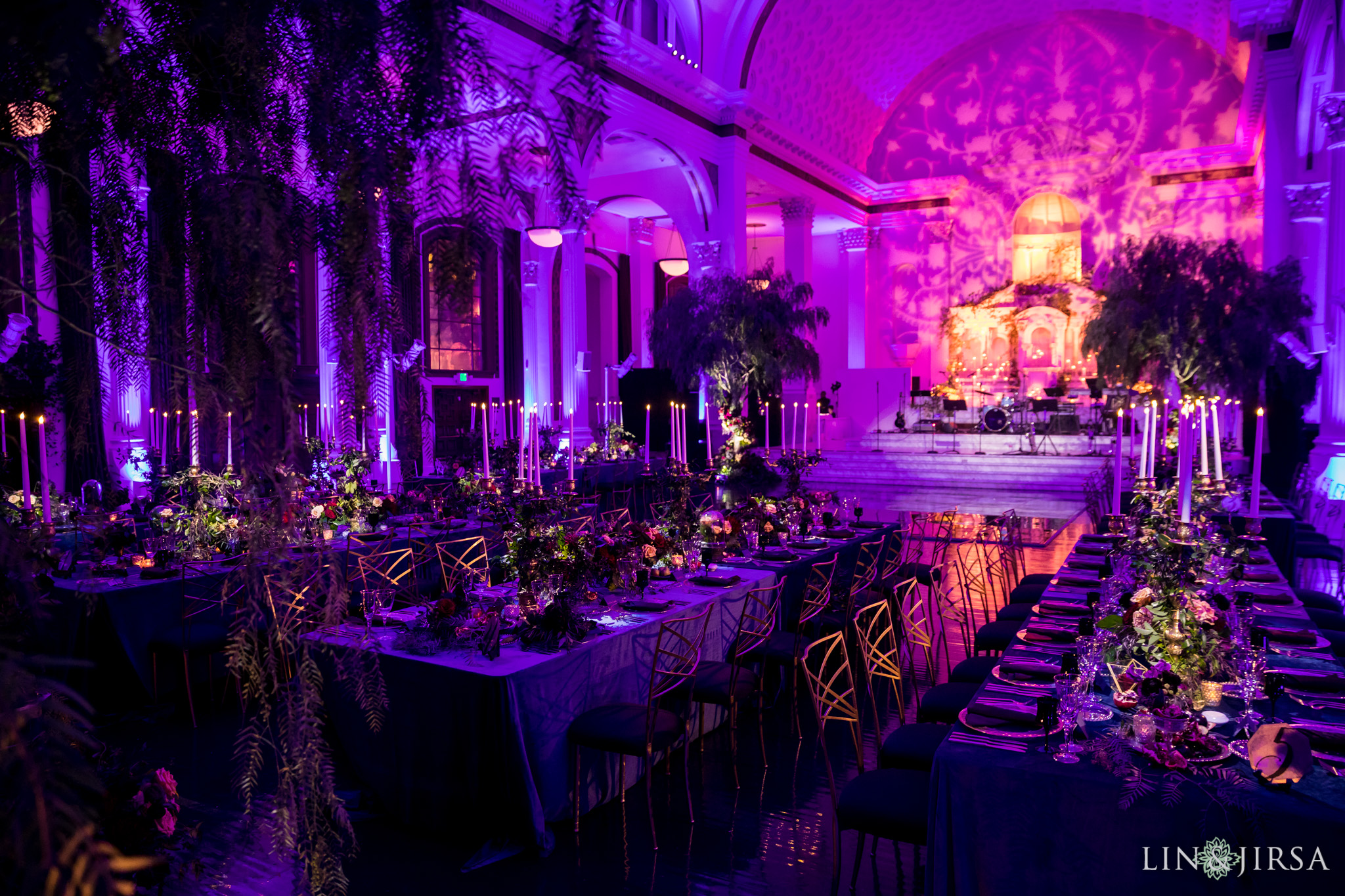 In the main hall, guests can congregate on the mezzanine to enjoy a birds-eye glimpse of the festivities. It's also a wonderful spot for photography.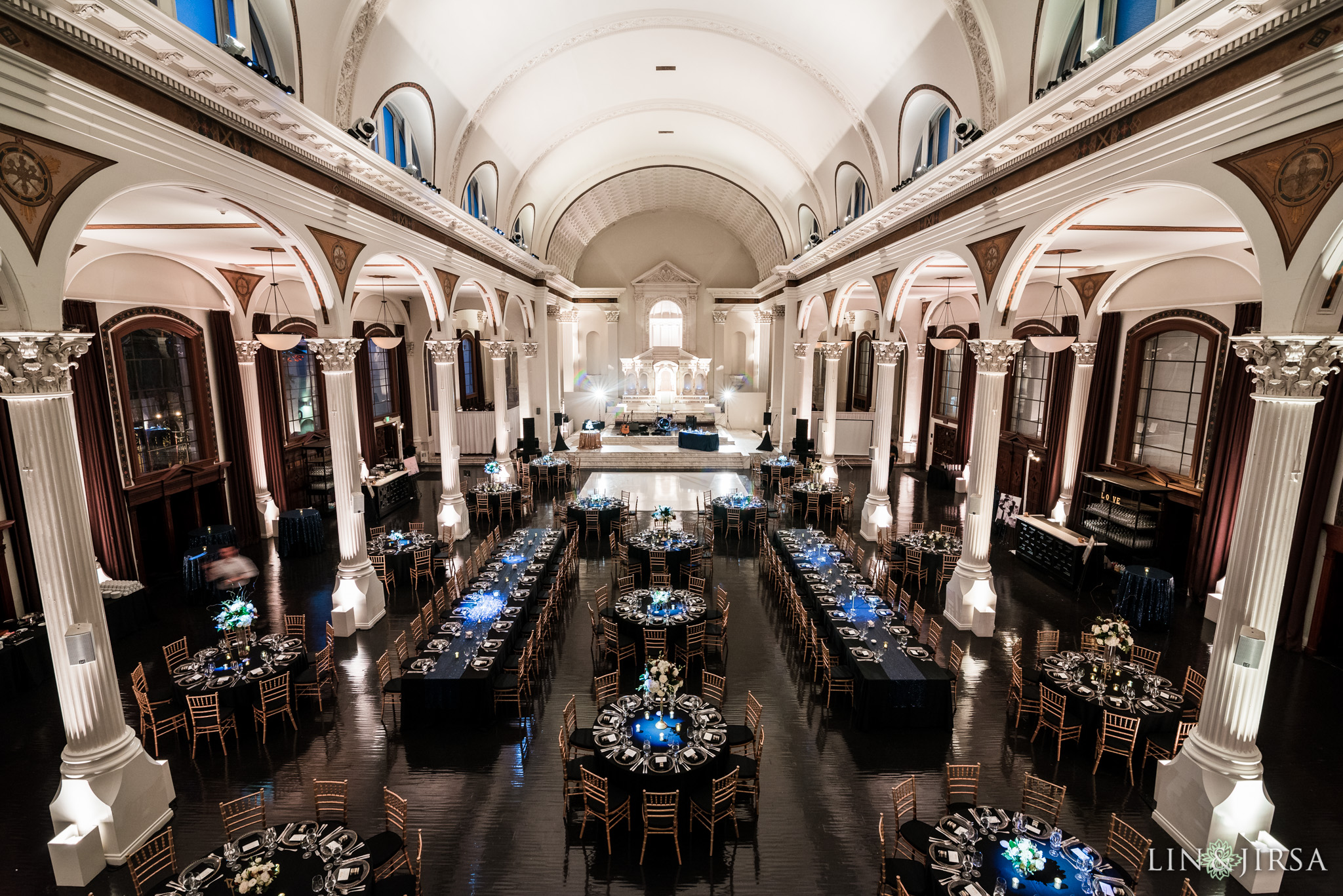 Sneak Away Sessions
Adjacent to the venue are the Redbird Lounge and the Little Tokyo Public Library, both excellent spots to capture the loveliness of Vibiana's exterior and enjoy a private photo opp together.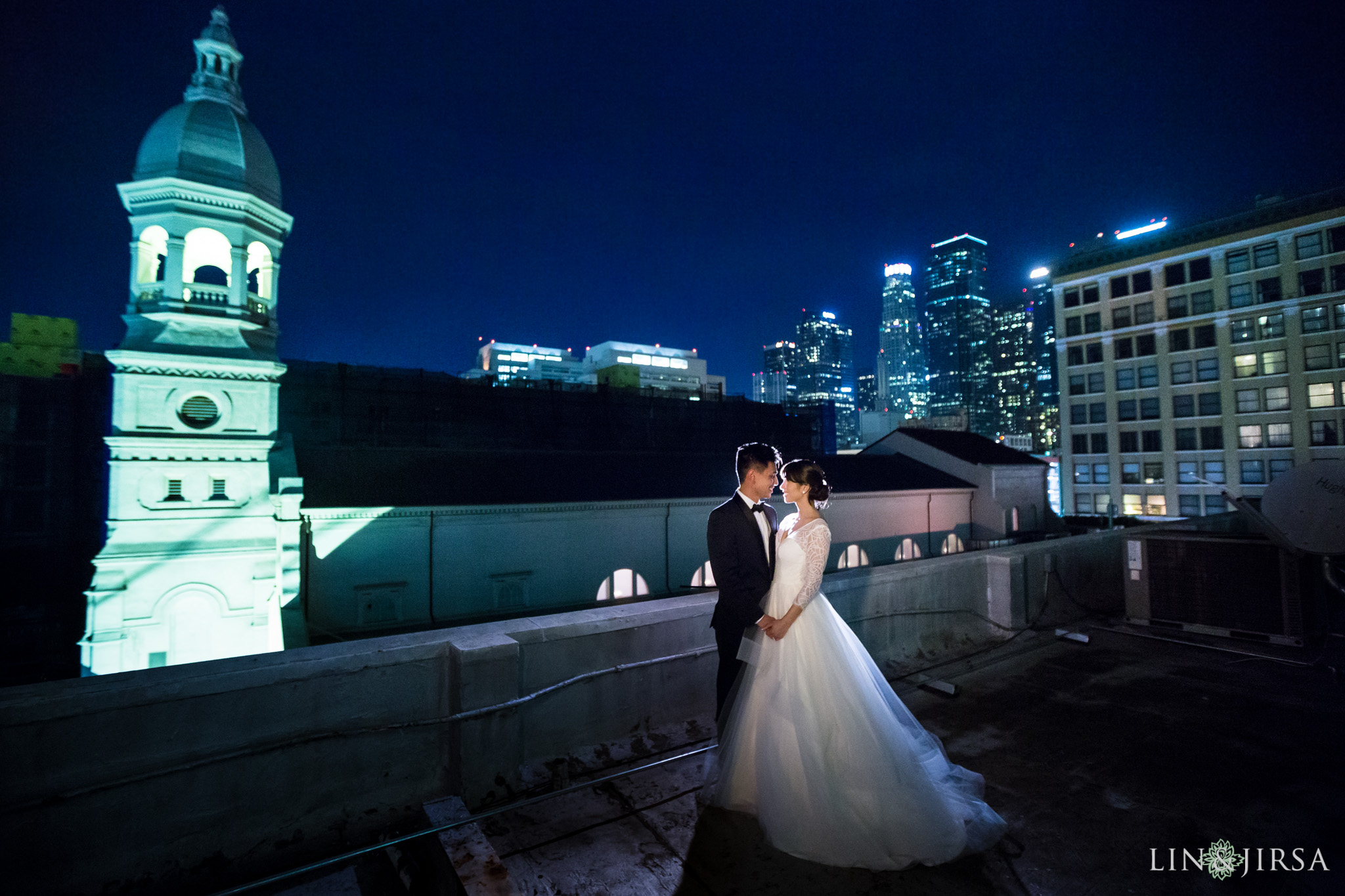 FAQ
Can we choose our own caterer for our wedding?
While Chef Neal Fraser crafts unrivaled cuisine, you may choose your own caterer for certain types of ethnic food, with permission of the venue.
Can we bring in our own alcoholic beverages?
Vibiana offers numerous bar packages to suit your event and budget. The venue's license does not allow wedding parties to serve outside beverages or have open bottles on the tables.
Do I need to bring in a dance floor?
This location does require a dance floor if you and your guests will be dancing. The venue can provide you with a dance floor for a fee.
Vibiana is located at 214 S Main St, Los Angeles, CA 90012