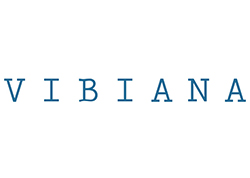 Located in the heart of downtown Los Angeles, the Italian Baroque inspired Vibiana was once the City's first Archdiocese Catholic cathedral. The architecturally stunning interior and garden courtyard of this historic landmark creates a uniquely beautiful event space for your wedding ceremony and reception. The gilded ceiling and rows of columns in the Main Hall lends to the feel of elegant and classic, but with a modern feel. The marble grand stage is an ideal location to exchange your vows and the mezzanine perched above is perfect for a choir, a band, or to overlook your guests as they eat, drink and be merry. .
CONTACT: Denise Decker
DIRECT LINE: 213-626-1507x103
With the city's stunning cityscape surrounding the former church, a variety of backdrops can be used for your wedding portraits. Vibiana's ornate decor, high ceilings and dazzling embellishments makes this a glamorous one-of-a-kind venue for your wedding.
Wedding Cinematography from Vibiana
Vibiana Los Angeles Indian Wedding Highlight | Aparna & Rodell from Lin & Jirsa Wedding Cinema on Vimeo.
Images from Vibiana