About JW Marriott Los Angeles LA LIVE Weddings
The JW Marriott is located among the glamorous hustle and bustle of Los Angeles. A piece of L.A. LIVE, a massive new entertainment complex which contains both the Microsoft Theatre and ESPN Studios, the 54-story hotel shines like a titan of chic urban living. Every luxury and amenity is available at this stunning Marriott. A wedding at this venue is a celebration of the modern wonders of downtown Los Angeles.
Why We Love JW Marriott Los Angeles L.A. LIVE
Looking to have the ultimate luxurious wedding? Then JW Marriott Los Angeles L.A. LIVE is the place! City lights, panoramic views, and an elegant ballroom make for a dream wedding. Check out some of our clients' dream weddings at JW Marriott Los Angeles L.A. LIVE.
First Look and Couple's Photography at JW Marriott Los Angeles L.A. LIVE
The hallways of this hotel have large windows that bring in great lighting, key for a great picture. You'll love taking a few moments out of your monumental day to spend some time together taking some couple's shots, whether of the hotel's modern architecture or outdoors on the grounds in view of the beautiful skyline of the South Park District.
We at Lin and Jirsa Wedding Photography would be honored to capture all of the moments and emotions of your magical day, big and small. We tell love stories through photographs and create photo and video heirlooms that you will treasure for a lifetime. Click here to learn why couples love to choose one company to meet both their photography and videography needs.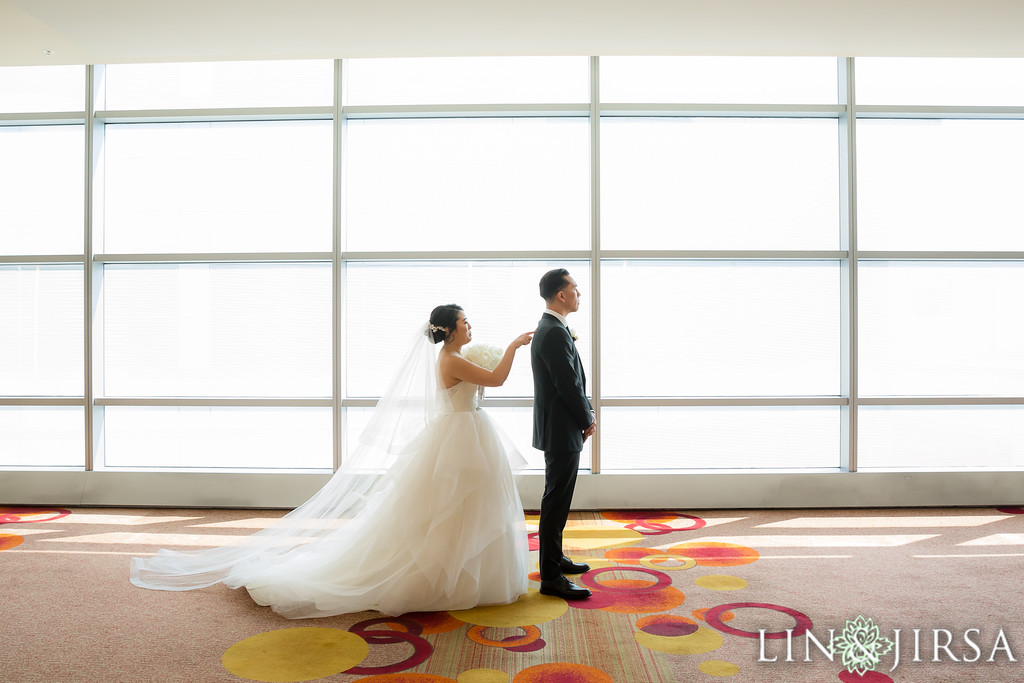 Wedding Ceremonies at JW Marriott Los Angeles L.A. LIVE
This Marriott boasts over 134,000 square feet of event space, with 25,000 square feet in the ballroom alone. The ballroom is extremely versatile and can transform to fit your dreams. Ceremonies and receptions can be held in the ballroom and still have completely different looks. The ballroom can accommodate an amazing 1900 seated guests, one of the largest venues in the Los Angeles area. As far as saying your vows goes, you can't go bigger and grander than setting your life-changing event at the Marriott.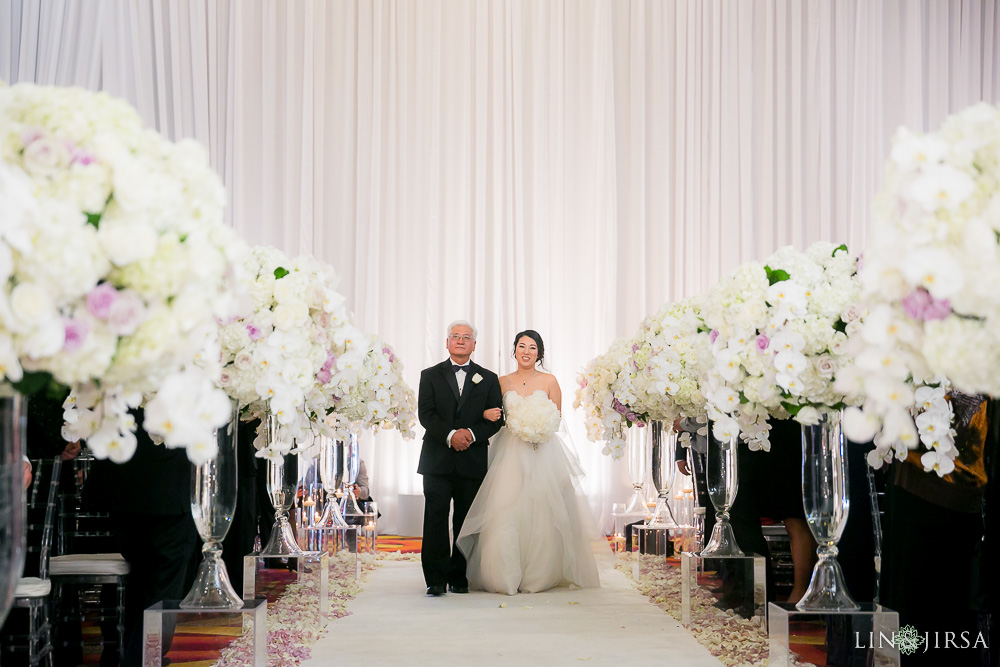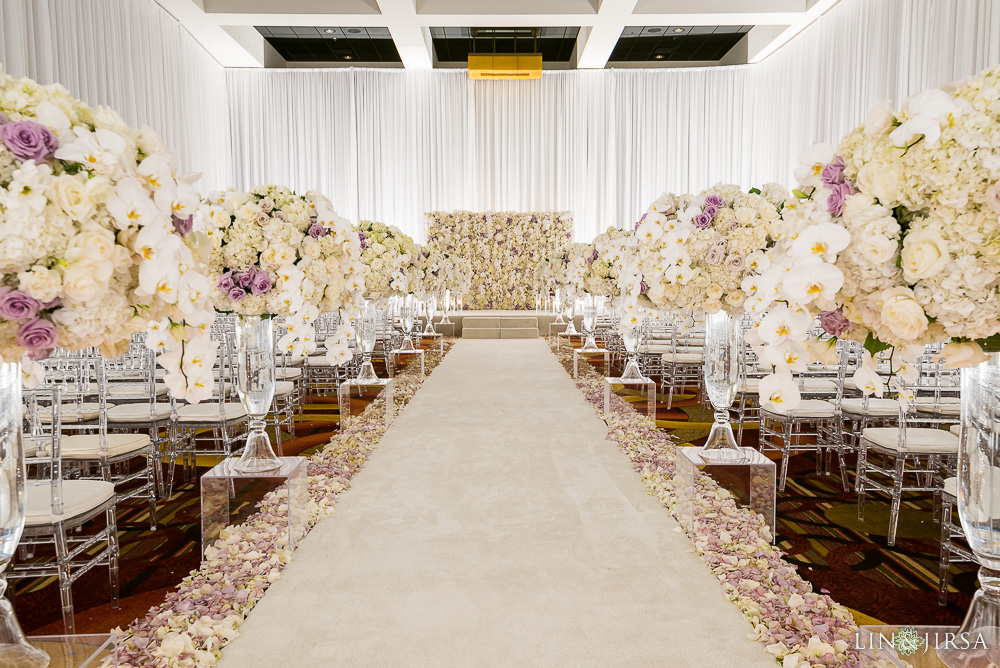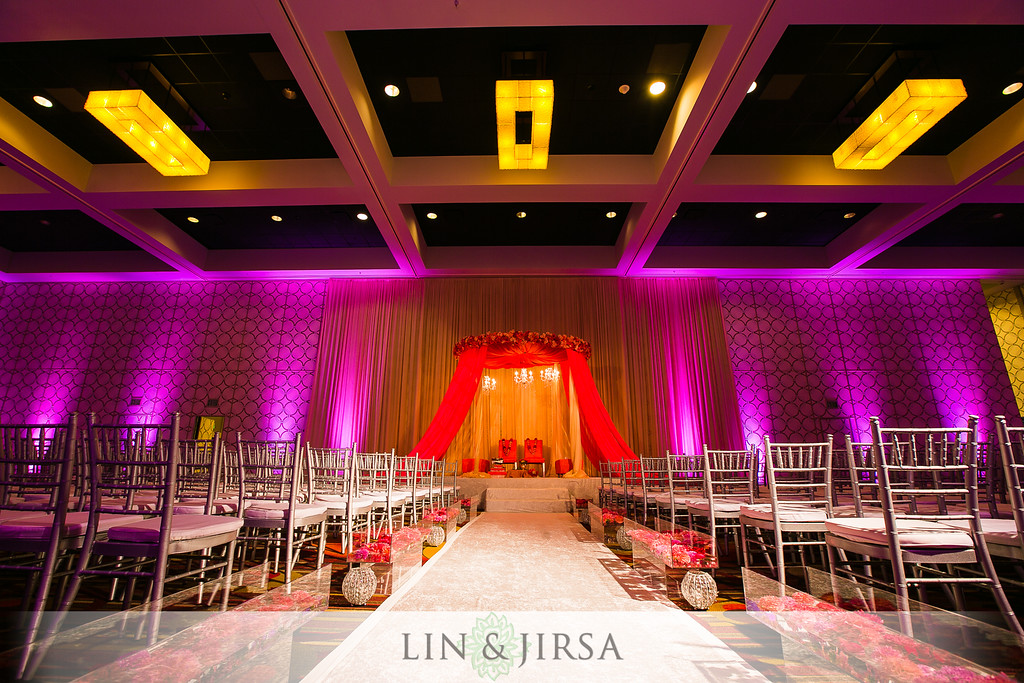 Wedding Receptions at the JW Marriott L.A. LIVE
Hosting both your ceremony and reception in one location makes planning a breeze for both you and your guests. You can move guests to a smaller venue on the premises for cocktails or allow them some free time to relax, take a swim, or check out the rest of L.A. LIVE while the hotel's event staff redecorates the room for your extravagant reception. You and your guests will have the time of your lives dining, toasting, and dancing the night away in the modern elegance of this ballroom.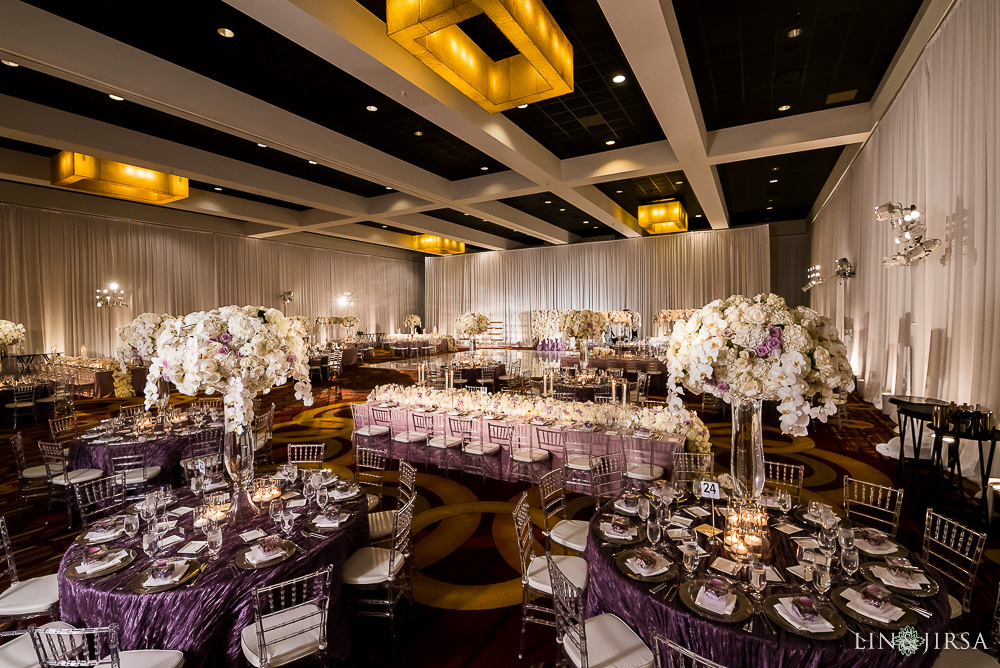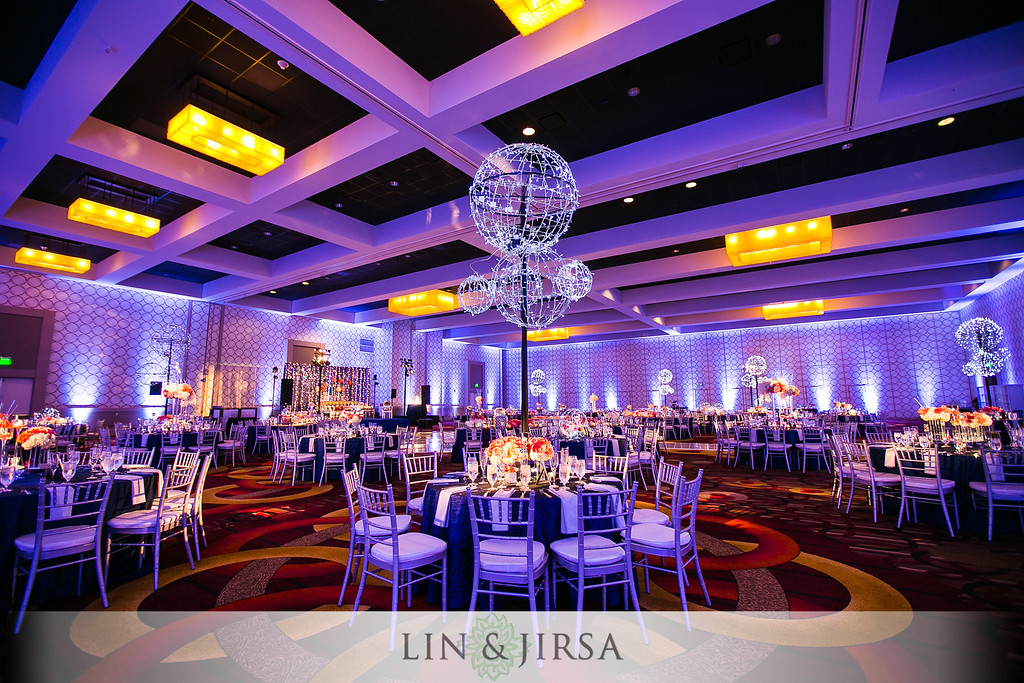 Downtown Los Angeles has endless photo opportunities with beautiful buildings and an even better skyline.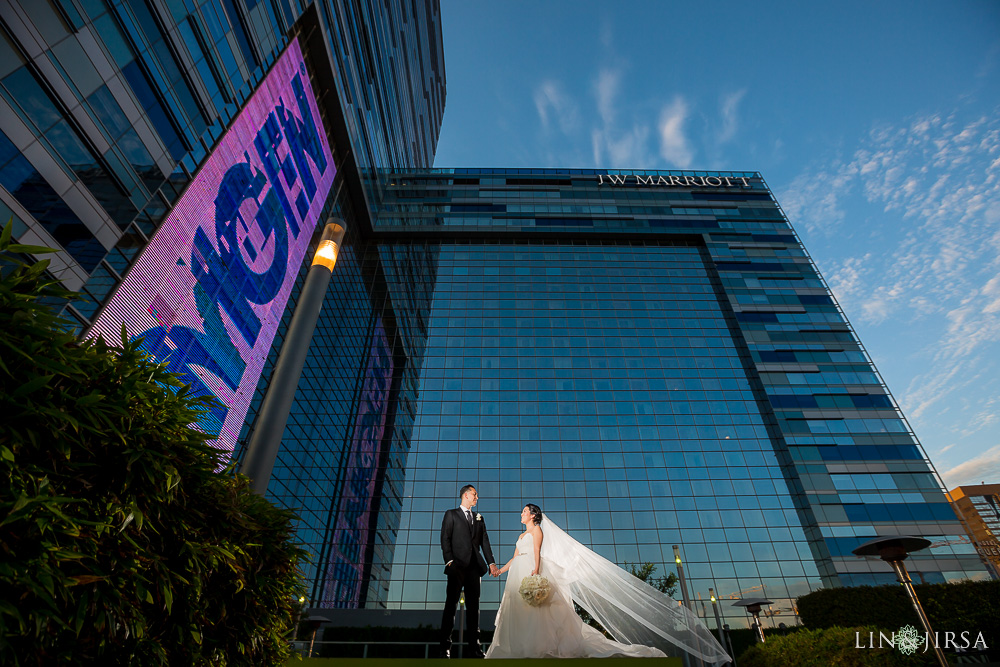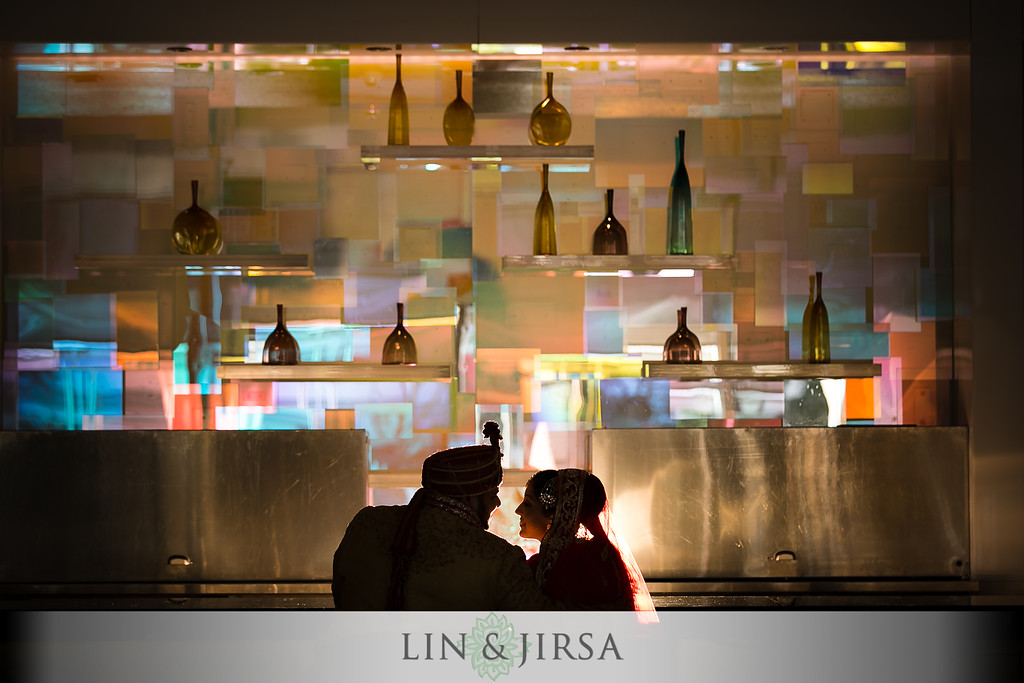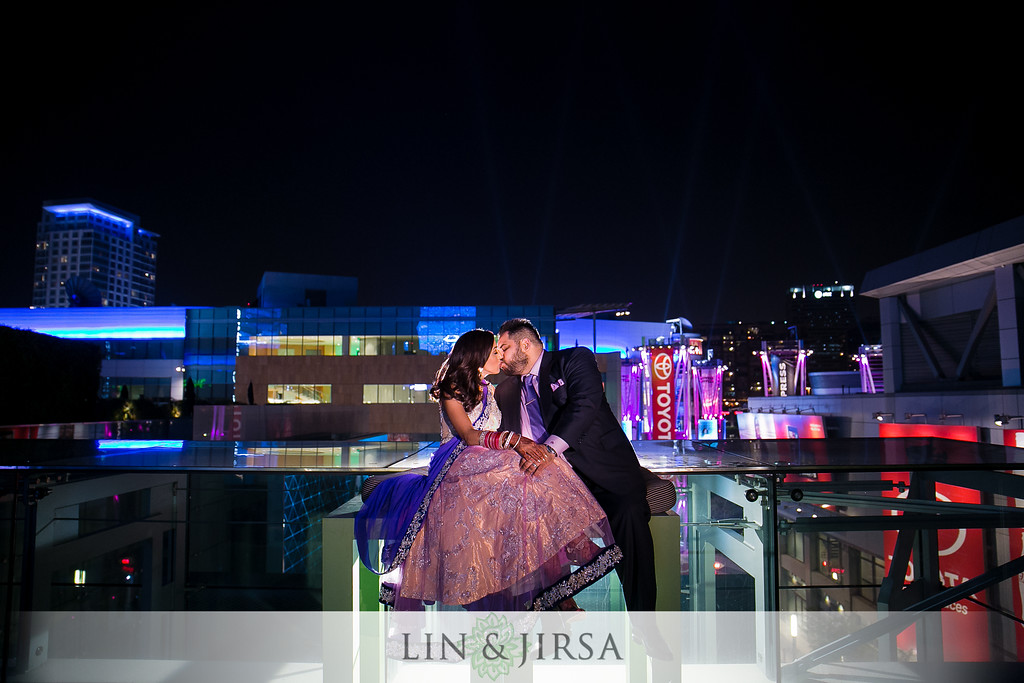 FAQ
Does this venue specialize in a particular type of wedding?
This venue has extensive experience hosting Indian weddings, as well as other ethnic and military weddings. All of the event staff have been trained and certified in wedding planning of all types.
How many event spaces does the venue offer?
The venue has five dedicated event spaces for you to choose from.
Are there any outdoor venues at this location?
The stunning uncovered rooftop is available for events.
JW Marriott Los Angeles L.A. LIVE is located at 900 W Olympic Blvd, Los Angeles, CA 90015.