About Casa Del Mar Weddings
Built in 1926, Hotel Casa del Mar is a glamorous piece of Los Angeles history. In its heydey, Casa del Mar was one of  most exclusive beach clubs in the L.A. area, drawing celebrities and socialites alike. It went on to have a rich history and serve many purposes over the years, but in the late 1990s, it reopened as hotel and was restored "to its Gatsby-esque glory," according to the L.A. Times. It continues to draw celebrities, dignitaries, and the global "who's who" to its sumptuous rooms.
This venue offers the best of both worlds for your wedding day–both the grandeur of this historic Italian-Renaissance-Revival edifice with its sweeping staircases and two-story coffered ceilings and the natural beauty of a breezy beach wedding, right on the sandy shores of the Pacific, with the iconic ferris wheel of the Santa Monica pier just steps away.  Barefoot on the beach and Hollywood glamour, all on one day.
Wedding Preparation at Hotel Casa Del Mar Weddings
Hotel Casa Del Mar is overall a beautiful location, from the bay windows to the chandeliers to the impeccable lighting! Although the hotel does not offer a bridal suite as part of your wedding package, booking one of the hotel's two-story penthouses on its own private floor at the top of the seven-story building will more than meet your bridal party's needs. You'll be able to relax and greet your monumental day with a bird's-eye view of the Pacific Ocean.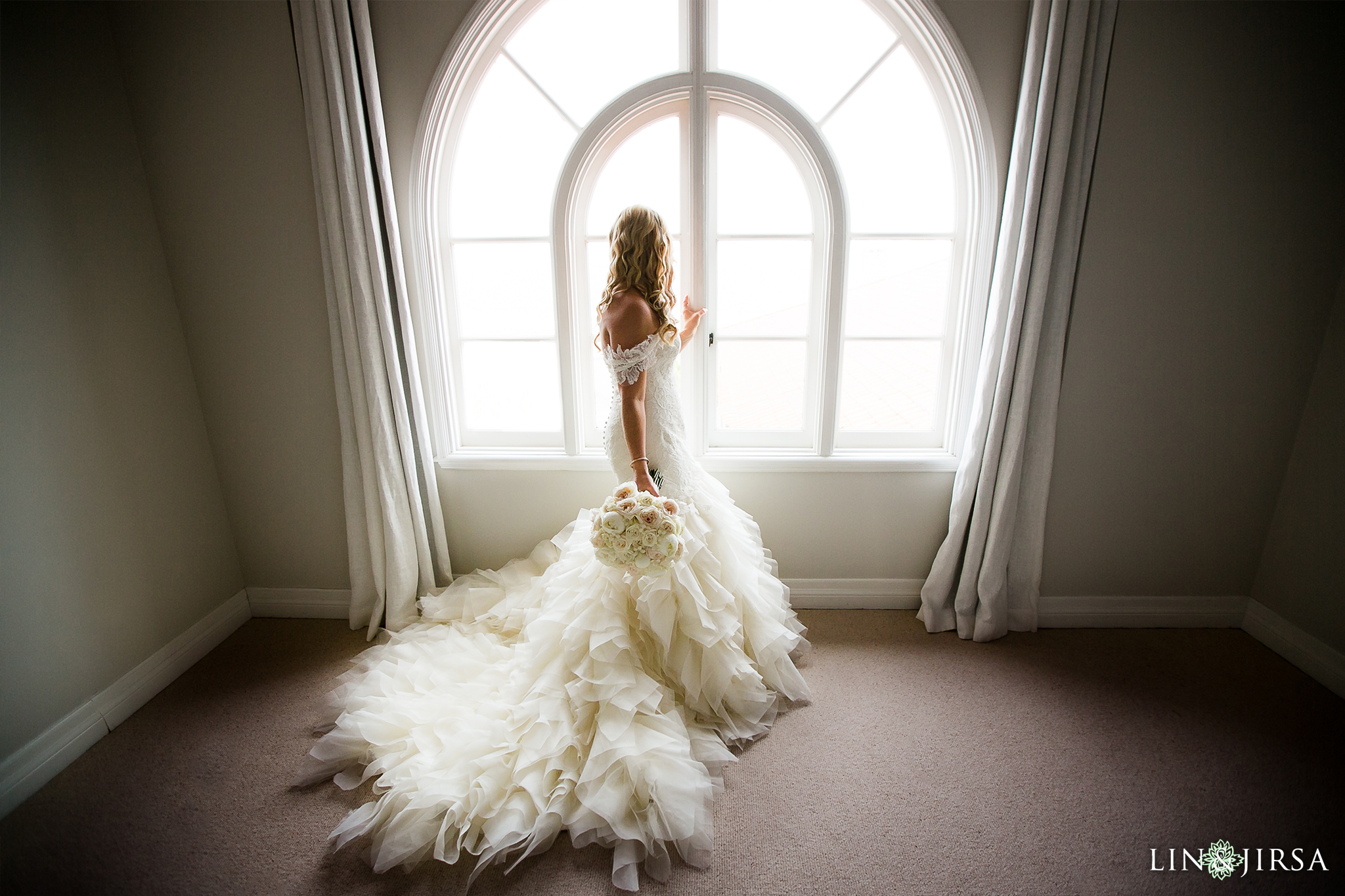 Ceremony Sites at Hotel Casa Del Mar
The Colonnade Foyer can accommodate up to 150 guests, whether it is a ceremony or cocktail hour. The draping and grand chandeliers highlight the luxury of a black-tie affair.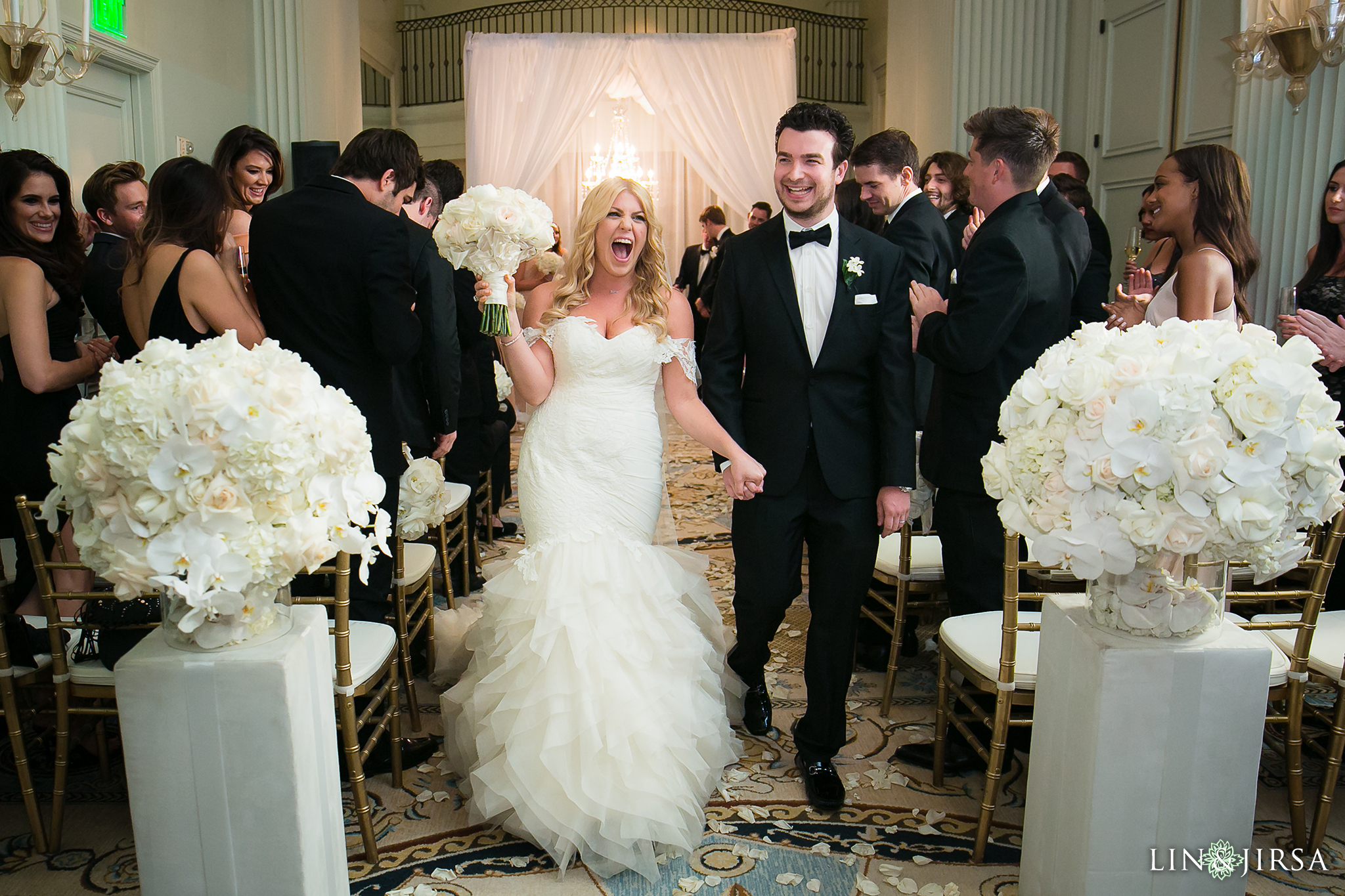 Only steps away from the beach in Santa Monica, many couples choose to hold their ceremony outdoors, and we can see why. The Bow is a perfect place for a ceremony right in front of the Santa Monica Promenade, where guests can watch you say your vows with the crashing waves of the Pacific in the background.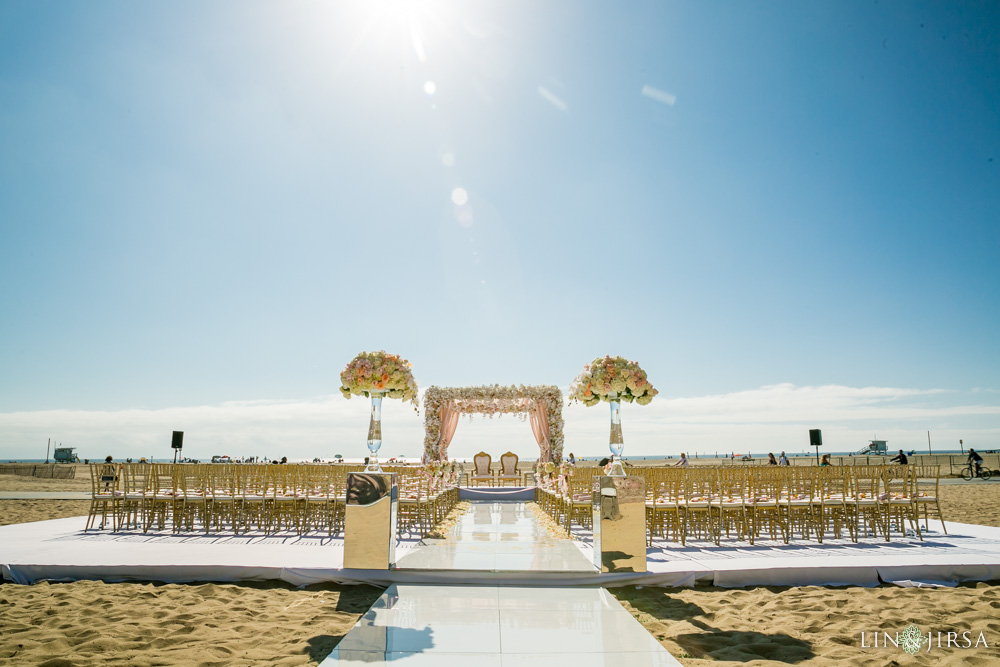 Reception Site at Hotel Casa Del Mar
The luxurious Colonnade Ballroom is more than perfect for a glamorous soirée.  Hotel Casa Del Mar delivers when it comes to a glamorous event. Your guests can toast, dine, and dance the night away under grand coffered ceilings and hundreds of twinkling lights of chandeliers.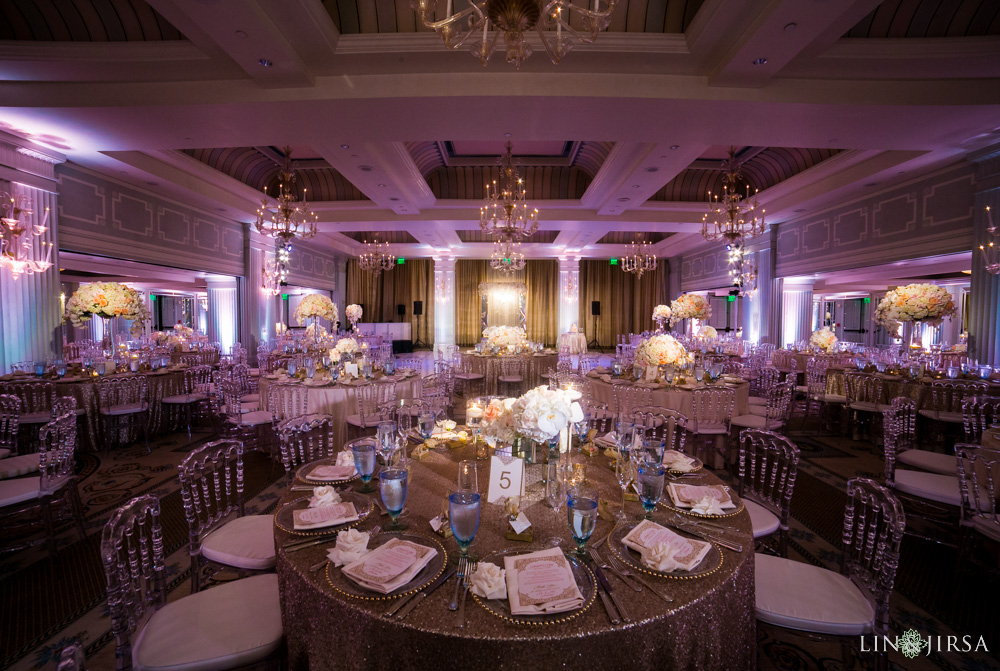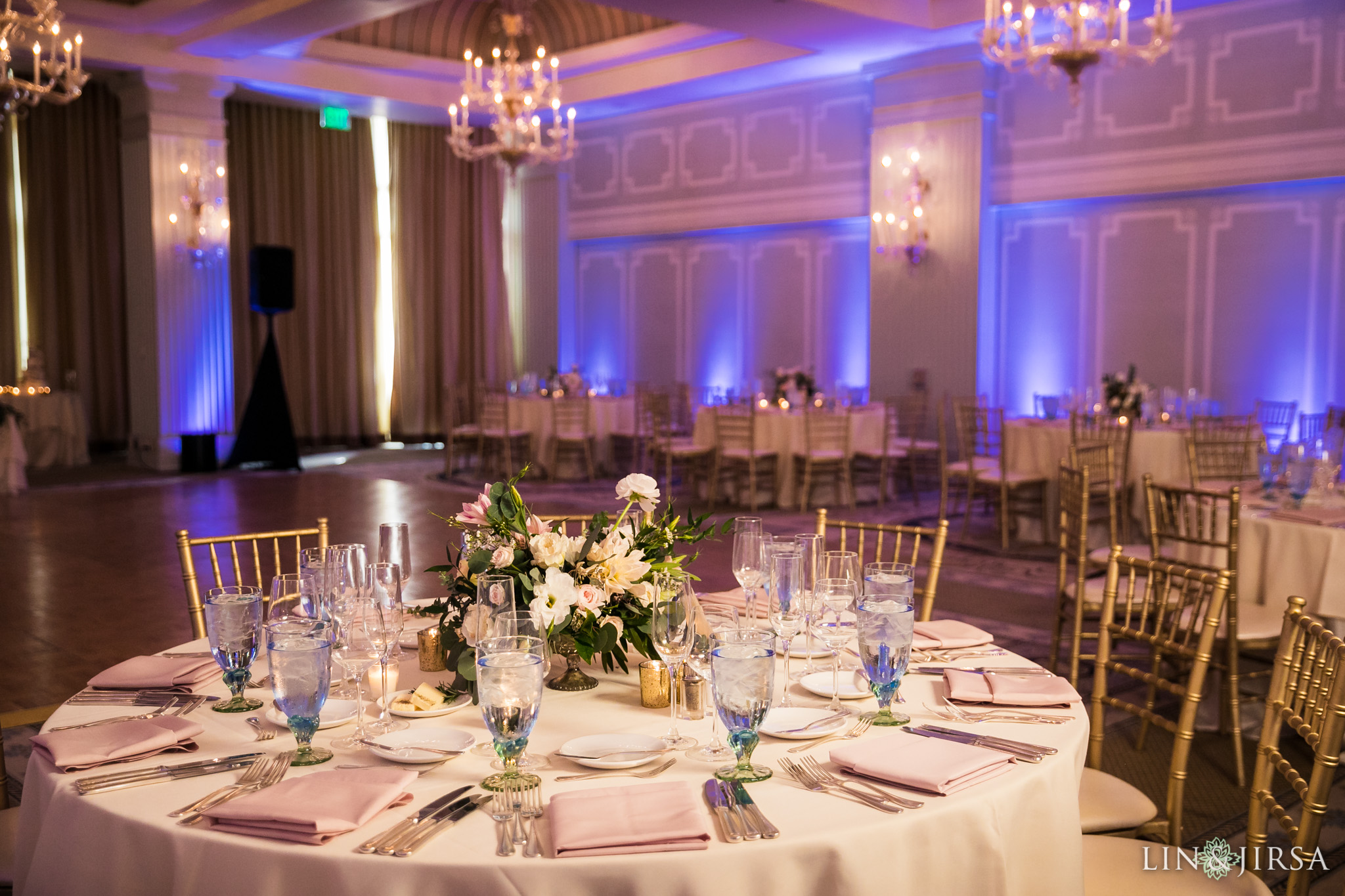 Wedding Photography at the Casa del Mar
It is mandatory to get some photo time around the grand staircase when hosting your wedding at Hotel Casa Del Mar! Whether sunset shots or nighttime photography when the day is done, couple's photography or wedding party sessions, this venue delivers when it comes to elegant backdrops and exquisite lighting for photos.
At Lin and Jirsa Weddding Photography, we would be honored to document every moment of your beautiful day and craft heirlooms that you will treasure for a lifetime. Click here to learn why you'll benefit from choosing one company to meet both your photography and videography needs.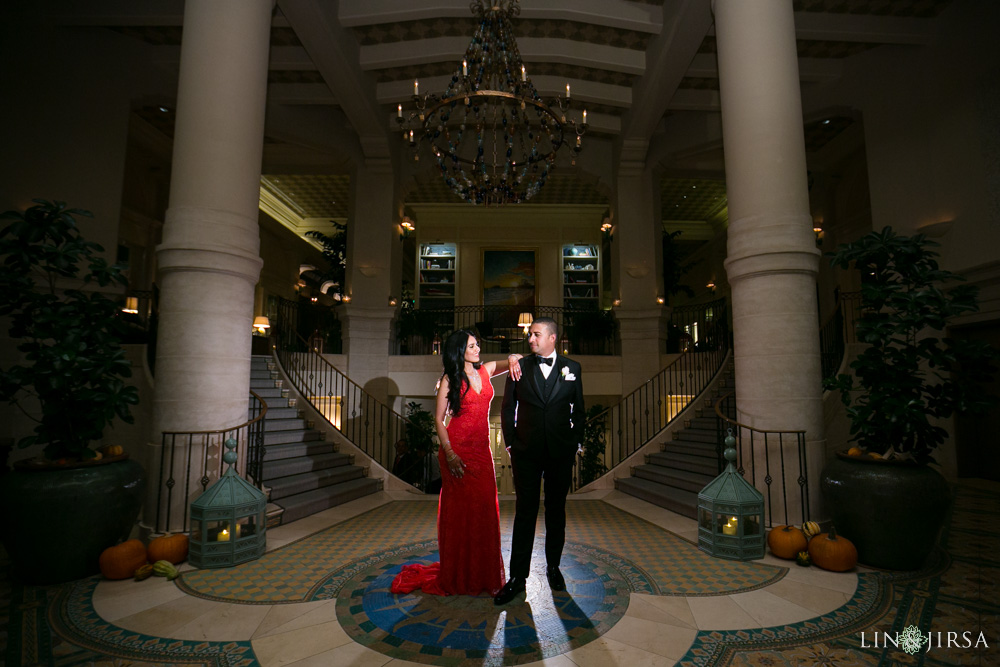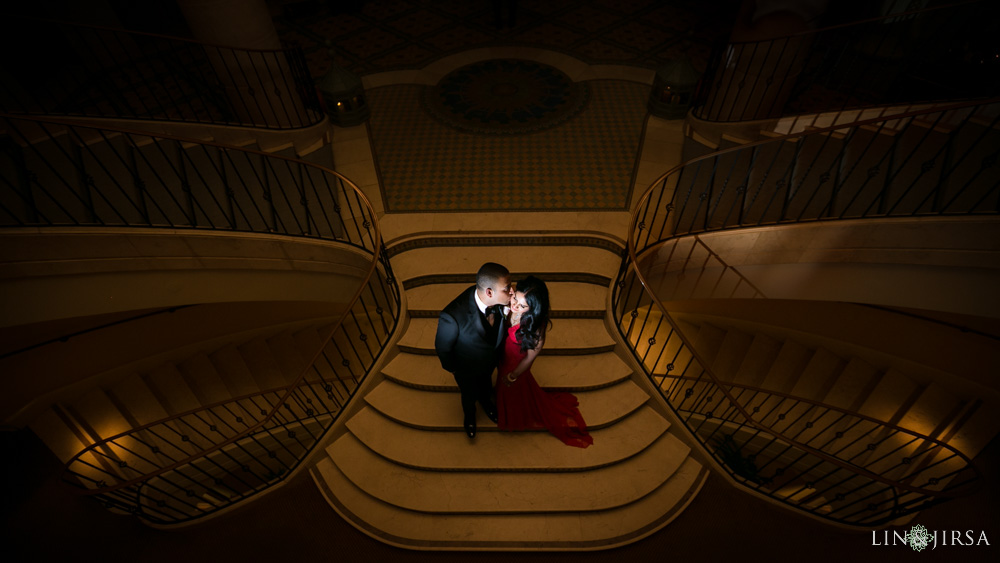 FAQ
How many guests can we invite to our wedding at Casa del Mar?
The hotel's venues can accommodate weddings of all sizes, from intimate micro-weddings to grand galas with 350 guests.
Who will cater our wedding?
The hotel requires all wedding parties to use their excellent in-house caterer.
Can we have amplified music at our beach wedding?
The hotel allows for amplified music at both their indoor and outdoor locations. Music must end at midnight.
Hotel Casa del Mar is located at 1910 Ocean Way, Santa Monica, CA 90405.