About Cicada Restaurant Weddings
Designed by French architects in 1928 to be a top-of-the-line haberdashery, Art Deco Cicada Restaurant represents old Hollywood glamour at its finest. You and your guests will attend a wedding like none other at this venue, with its soaring 30-foot gold-leafed ceilings, a mezzanine from which to take in the elegant scenery below, and giant oak columns carved with pairs of angels holding bells. Over the years this stunning location has been featured in many high-profile films and television programs, from Mad Men to Pretty Woman to American Horror Story to Once Upon a Time in Hollywood. If you're planning a black tie soiree that celebrates the Golden Age of Hollywood, Cicada Restaurant is the perfect place for your wedding.
Why Lin & Jirsa Loves Cicada Restaurant Weddings
Cicada Restaurant's moody, romantic style will transport you to another time. We absolutely love this venue, from the decor to the staff and everything in between. Cicada Restaurant is smack dab in the middle of the exciting city of Los Angeles, which makes for some awesome shots outside! We really the love the creative space and the many ways it can be captured.
Wedding Ceremony at Cicada Restaurant
Sumptuous and palatial, this restaurant allows you to say your vows in a stylized, original way. A ceremony at this venue is a grand departure from the typical outdoor California ceremony with an indoor reception in a bland ballroom. To tie the knot under lalique glass chandeliers in an unrivaled historic location will be an experience neither you nor your wedding party and guests will ever forget. The staff will move tables and set up chairs in a theater-style setting so you can walk down the aisle. Cicada Restaurant is so opulent and wondrous that you won't need more than a handful of bouquets to decorate the space.
Wedding Reception at Cicada Restaurant
The restaurant transforms once again for your reception, with round and long tables and a dance floor at the center of it all. You won't have to worry about hiring a caterer to meet your guests' needs–the menus crafted by the restaurant will surpass any catering in L.A. Specializing in Northern Italian cuisine, the chef will craft dishes like ahi tuna tartare, gourmet vegetable pizzas, duck confit with apricot sauce, braised short ribs, red snapper pizzaiola, risotto with porcini mushrooms, and desserts such as apple and fruit tarts.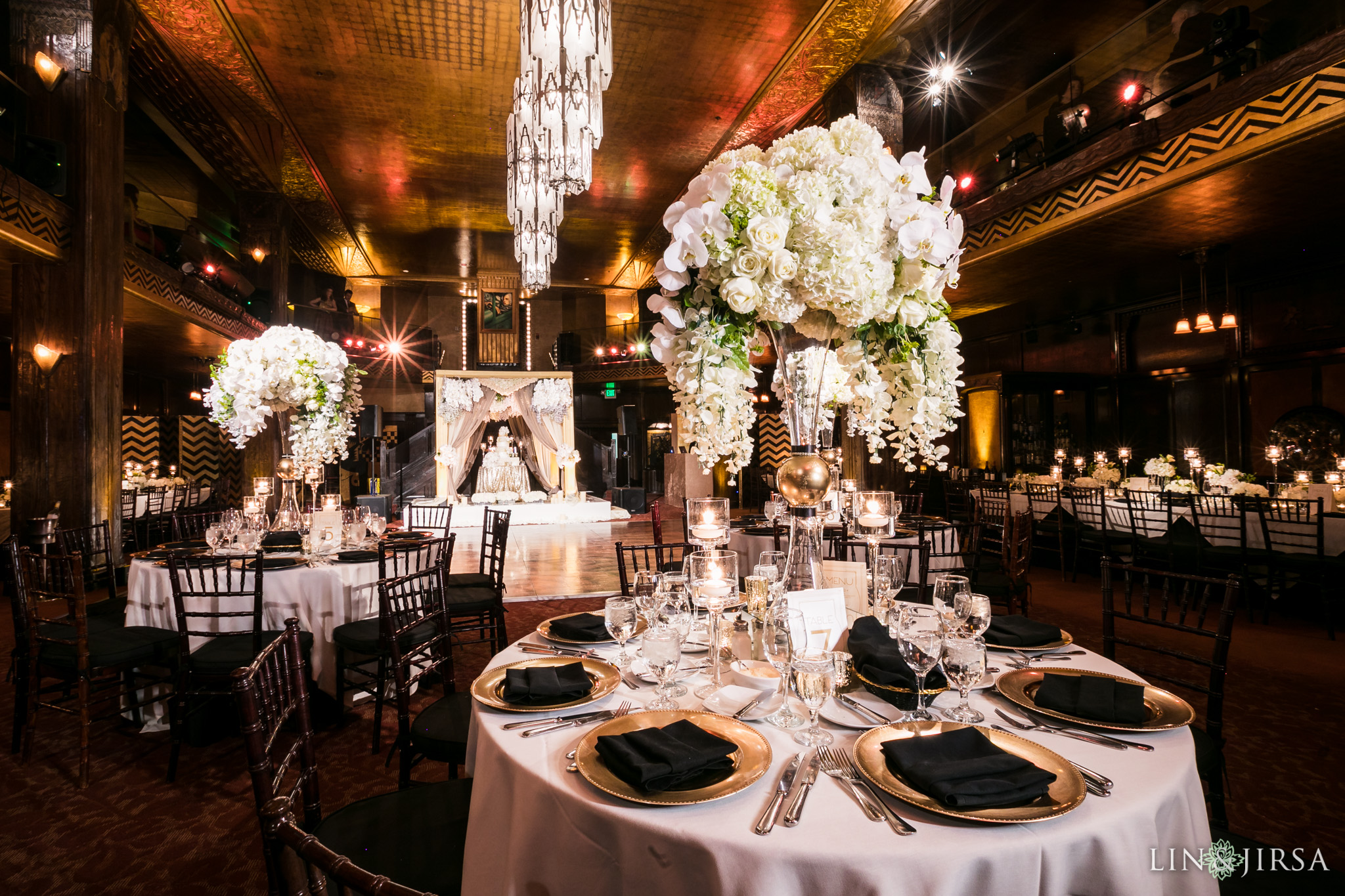 Wedding Photography at Cicada Resturant
In couple's sessions, candid shots of dining and dancing, or capturing the moment you become man and wife, this venue lends itself to the most elegant photography. Day and night, this location is lit in the flattering tones of Old Hollywood romance.
At Lin and Jirsa Wedding Photography, we would be honored to document each moment and every emotion of your life-changing day. Click here to learn why it will benefit you to choose one company to meet both your photography and videography needs.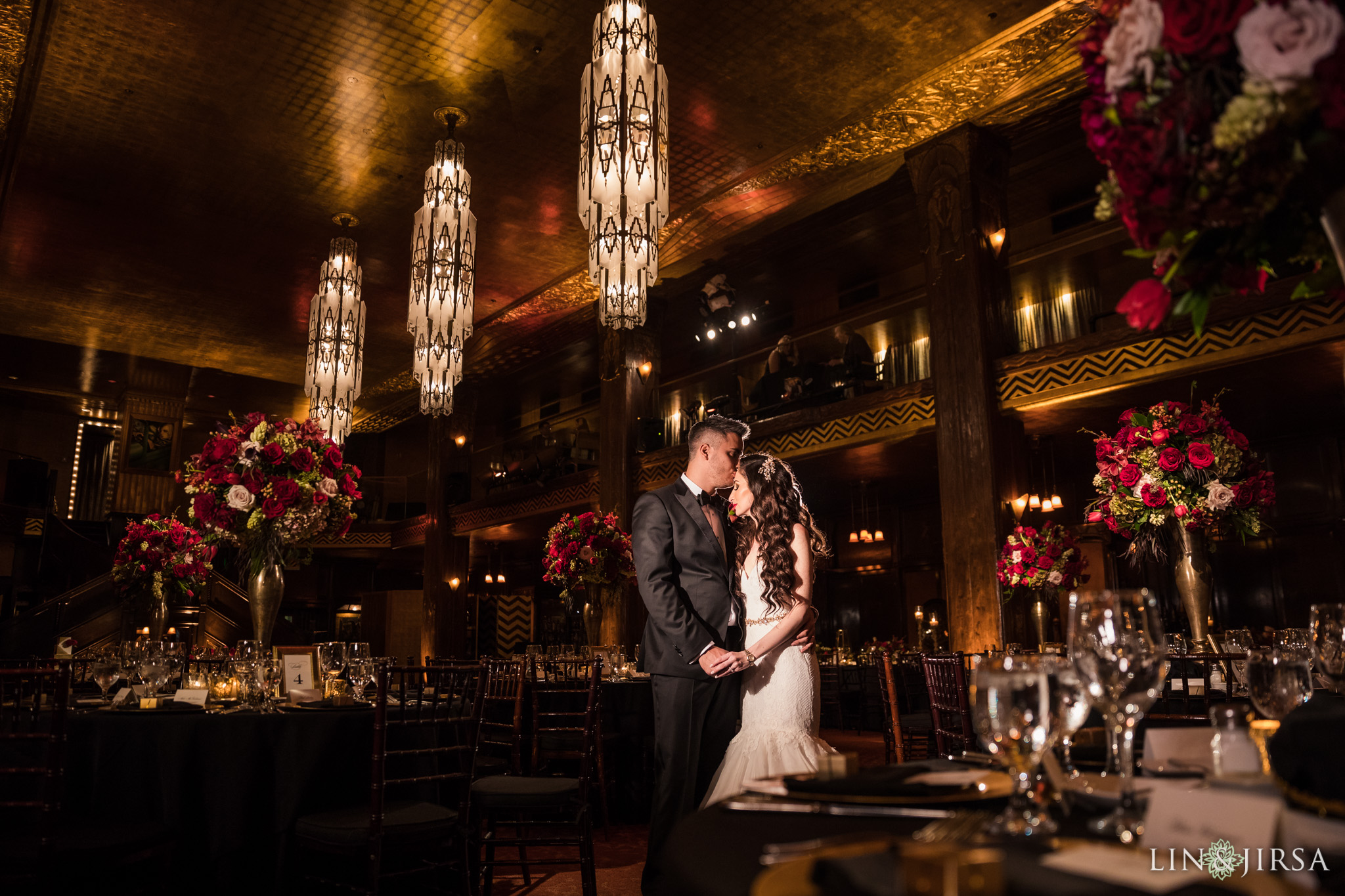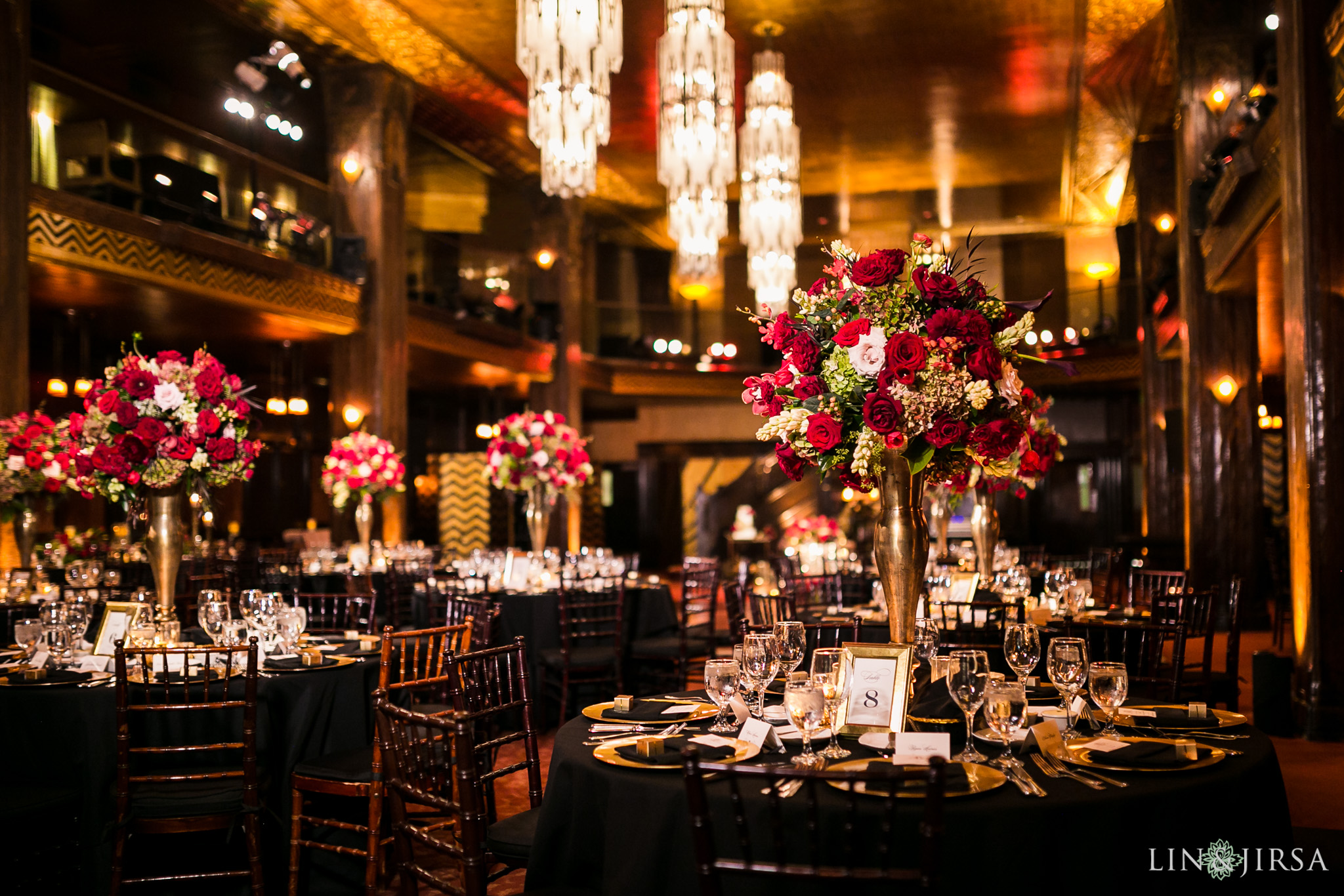 FAQ
How much space can we use in the restaurant?
When you book a wedding, you book the entire 15,000 square-foot restaurant.
Is the restaurant a free-standing building?
The Cicada Restaurant is located inside the renowned Art Deco Oviatt building.
What is the dress code at this venue?
This restaurant requests that all guests wear evening attire.
Cicada Restaurant is located at 617 S Olive St, Los Angeles, CA 90014.