Earl Burns Miller Japanese Garden
The 1.3 acres of Japanese gardens on California State University Long Beach's campus will transport you to another world across the sea. Opened in 1981, the gardens were designed by landscape architect Ed Lovell, who drew inspiration from the Imperial Gardens in Tokyo. Lorraine Miller Collins, who funded the garden, envisioned the garden this way: "I have a dream for this garden. When a person is tired, or anxious, or in a quest of beauty, may they enter and come forth refreshed to meet the problems of the day. There will be music of the wind through the pines, music from the waterfalls and the birds. There will be serenity as you walk around the lake, and joy, I hope, in the beauty of the reflections in that lake." Miller saw her dream come to life in this idyllic garden. The lush greenery, winding paths, koi pond, and traditional Japanese tea house make the forest-like atmosphere of Earl Burns Miller Japanese Garden the perfect spot for an unforgettable wedding.
Wedding Preparation
The Earl Burns Miller Japanese Garden is a wonderful place to prepare for your wedding together with your party. The bridal cabana facilitates all of the traditions of wedding day prep in the great outdoors. If you and your party love nature, this is a lovely way to greet this monumental day.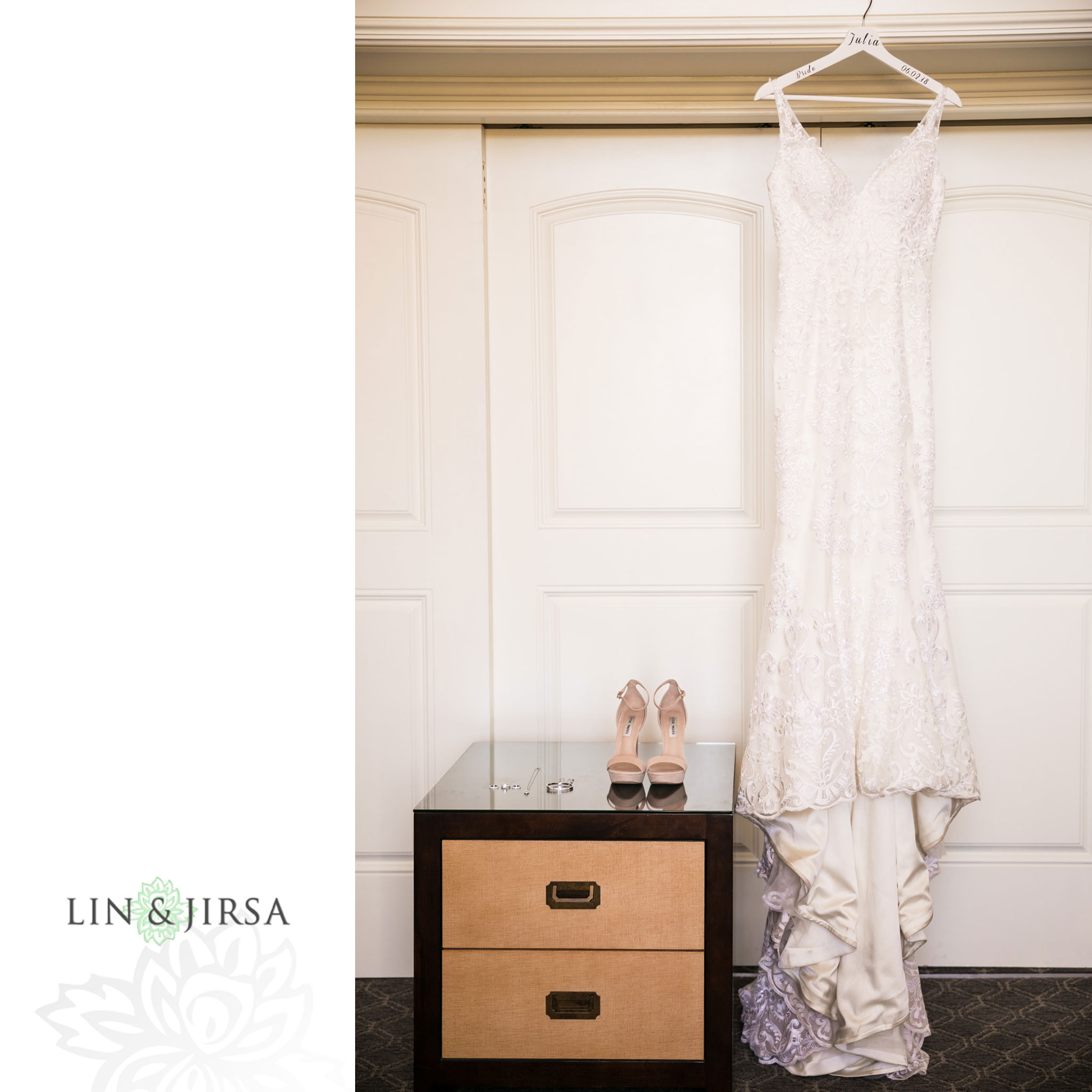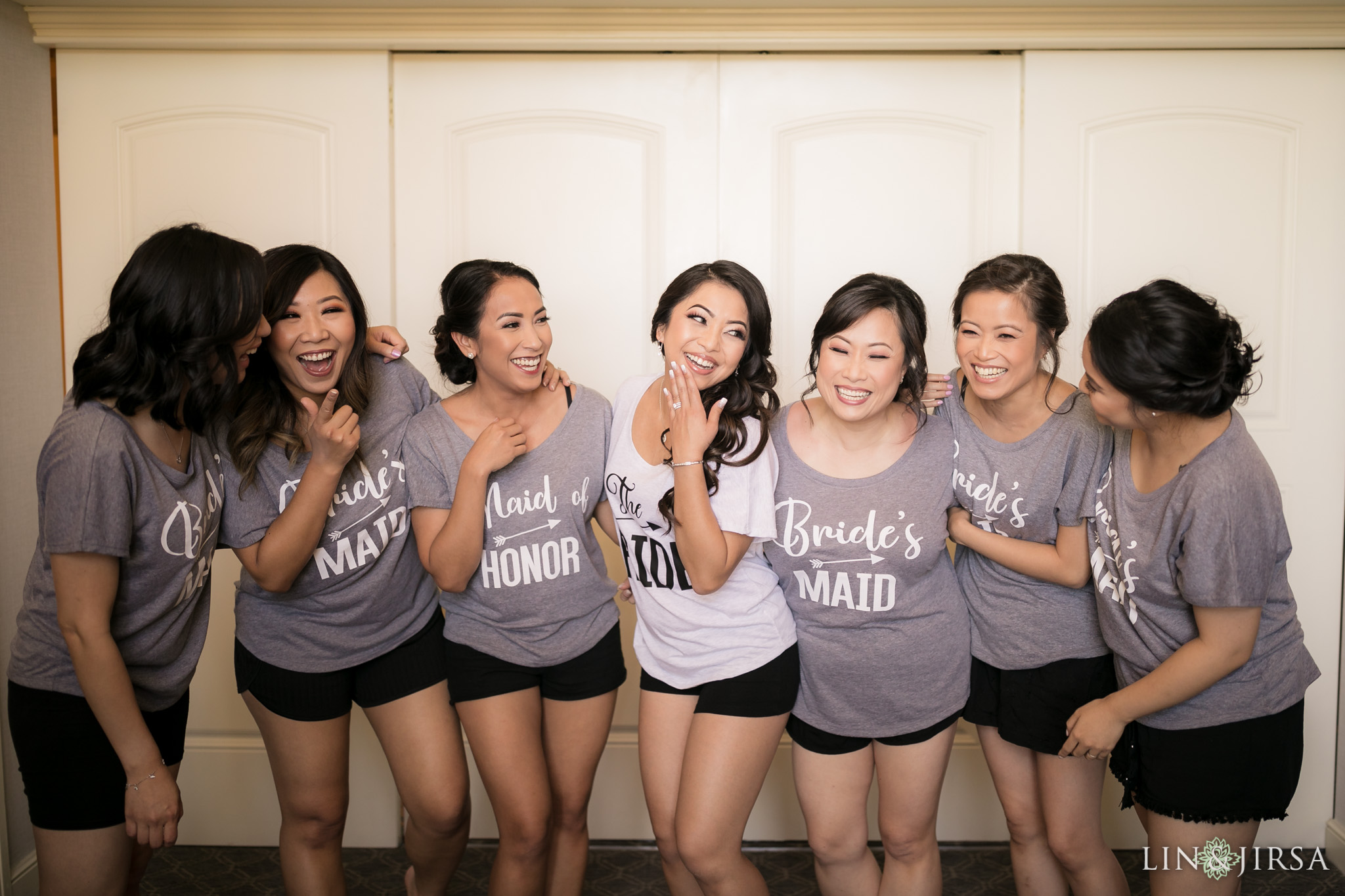 The garden is lush with opportunities to photograph both the bride and groom on their monumental day.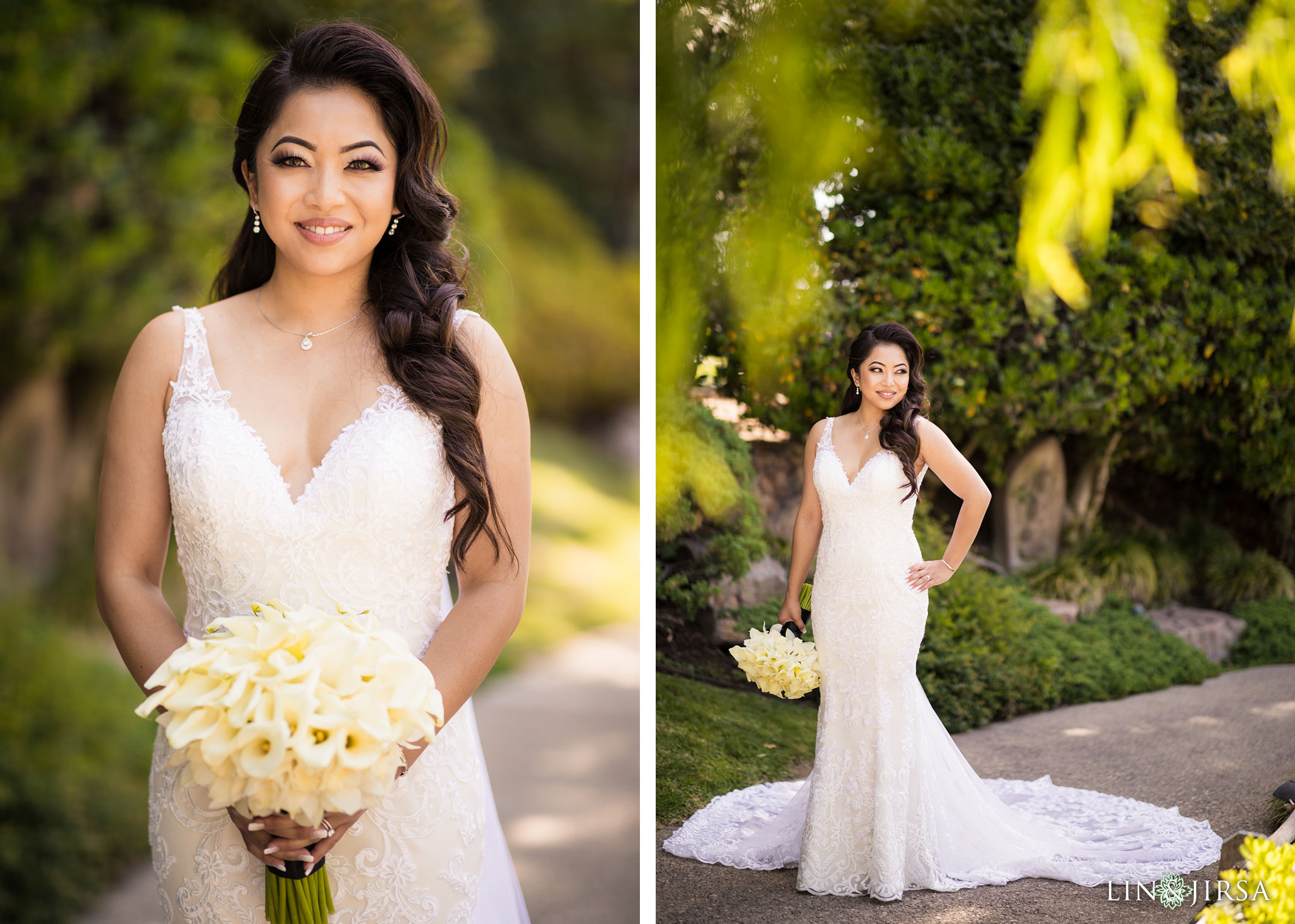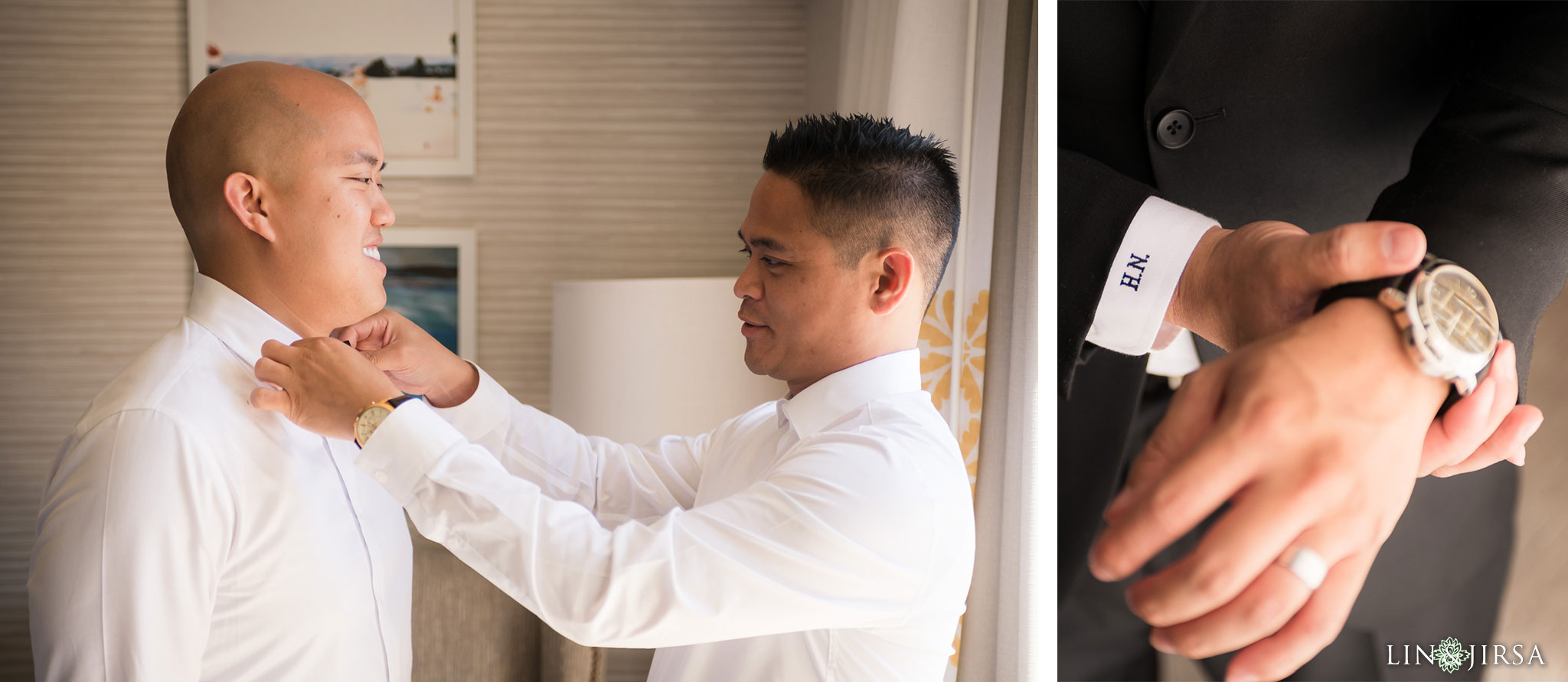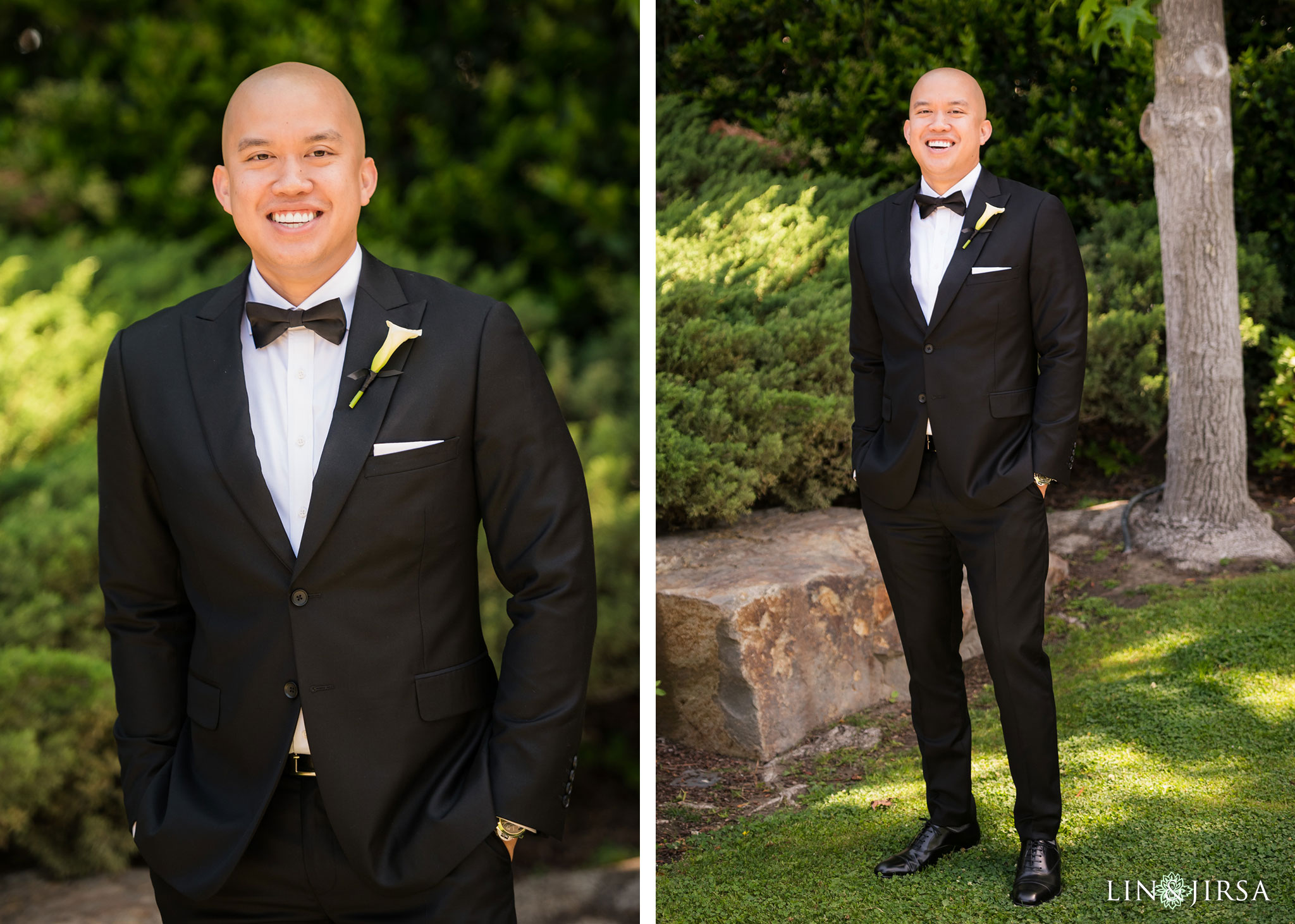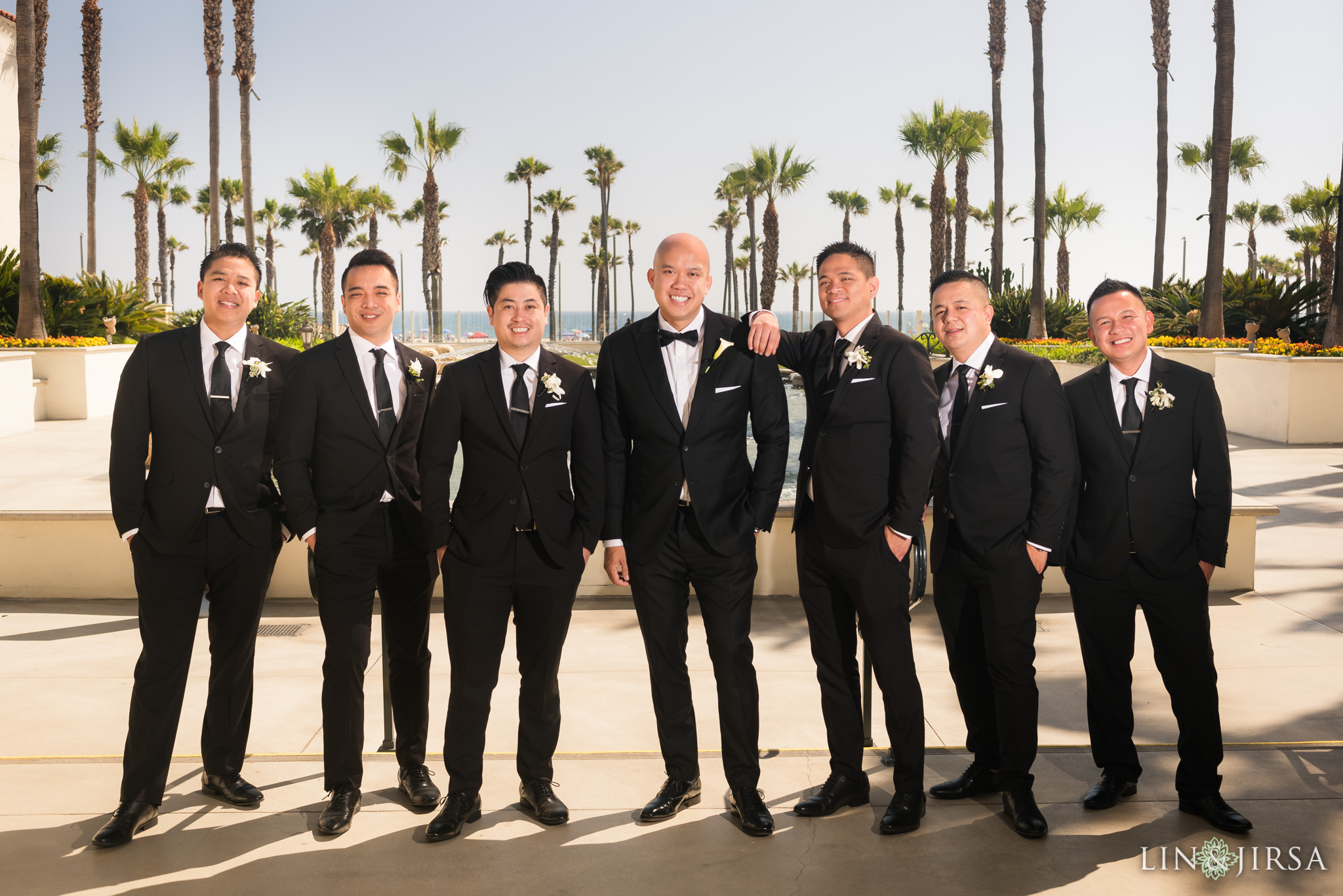 First Look
Because of Long Beach's year-round pleasant weather, there's never a bad time to capture all of the tender moments of your wedding day. At Lin and Jirsa Photography, we'd be honored to serve you as your wedding photographers and videographers. Click here to learn why it's best to choose one company to take care of all of your photography and videography needs.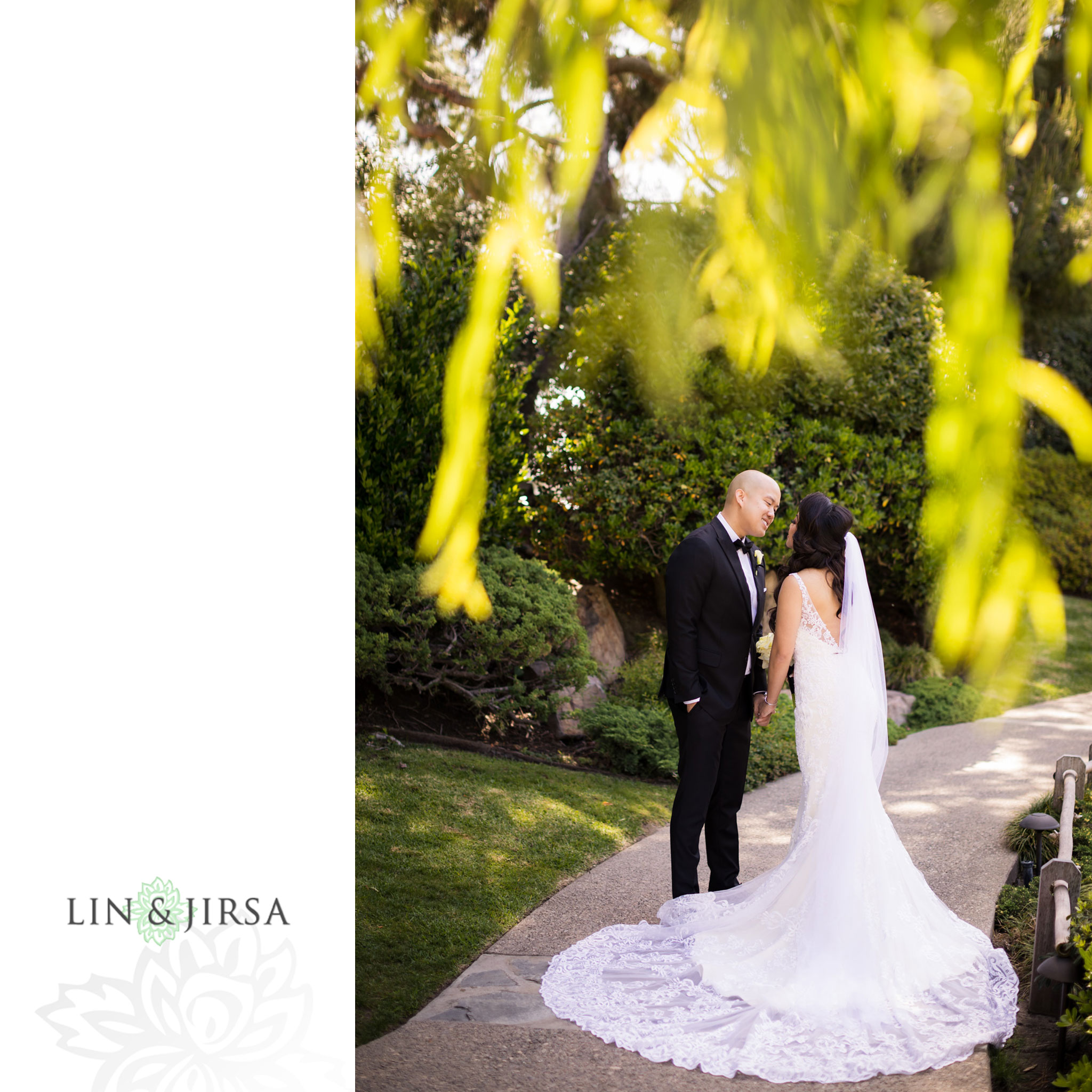 Wedding Ceremony
An Earl Burns Miller Japanese Garden wedding ceremony is usually held at the bridge over the koi pond, a picturesque focal point to say your vows, with guests scattered throughout the garden. On this rustic wooden bridge, you will intertwine your lives for posterity and form a symbolic bridge of your two families.
CSU Long Beach's Japanese Garden is committed to helping you design the wedding of your dreams and heritage. Interfaith weddings and weddings of all cultural origins are welcome here. At Lin and Jirsa Photography, we are likewise committed to honoring your culture when photographing your wedding. We specialize in Indian, Chinese, Korean, Muslim, Vietnamese, and many other types of weddings.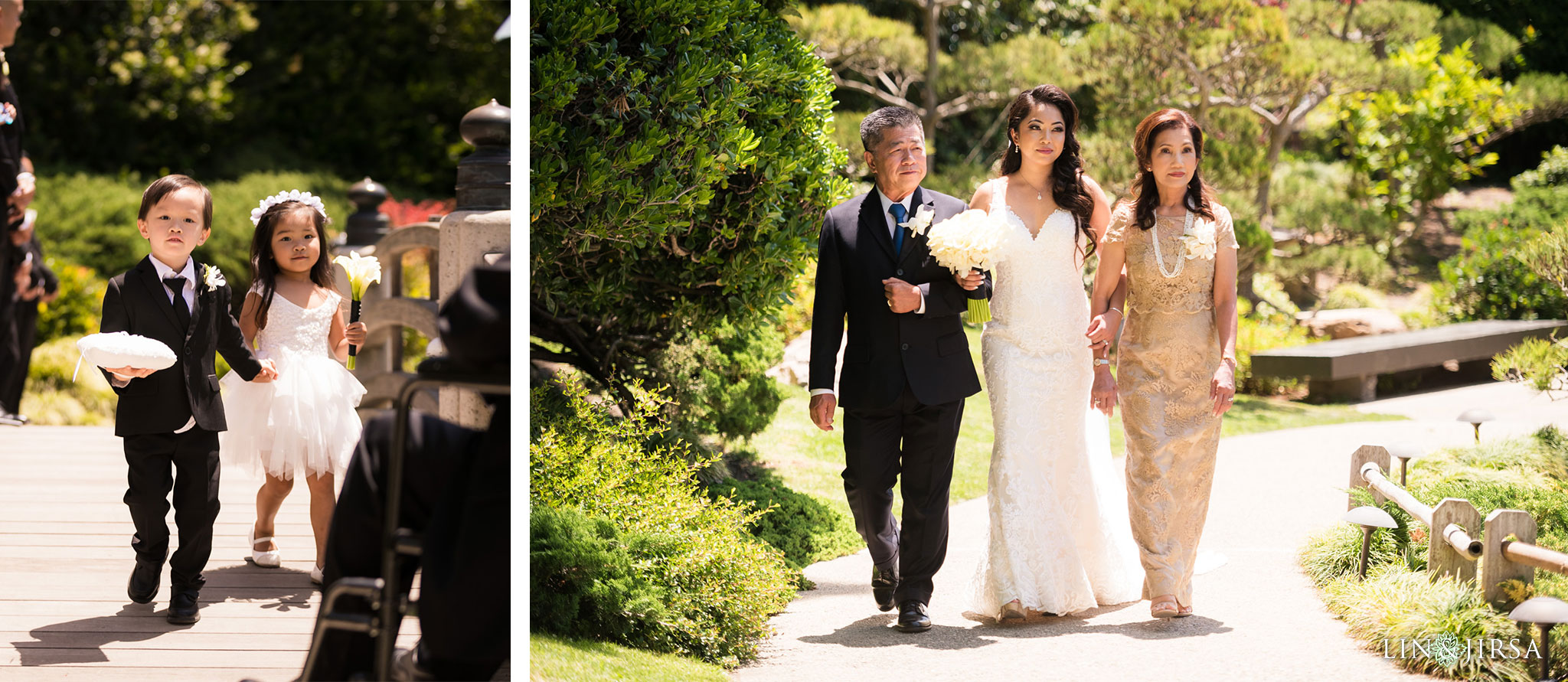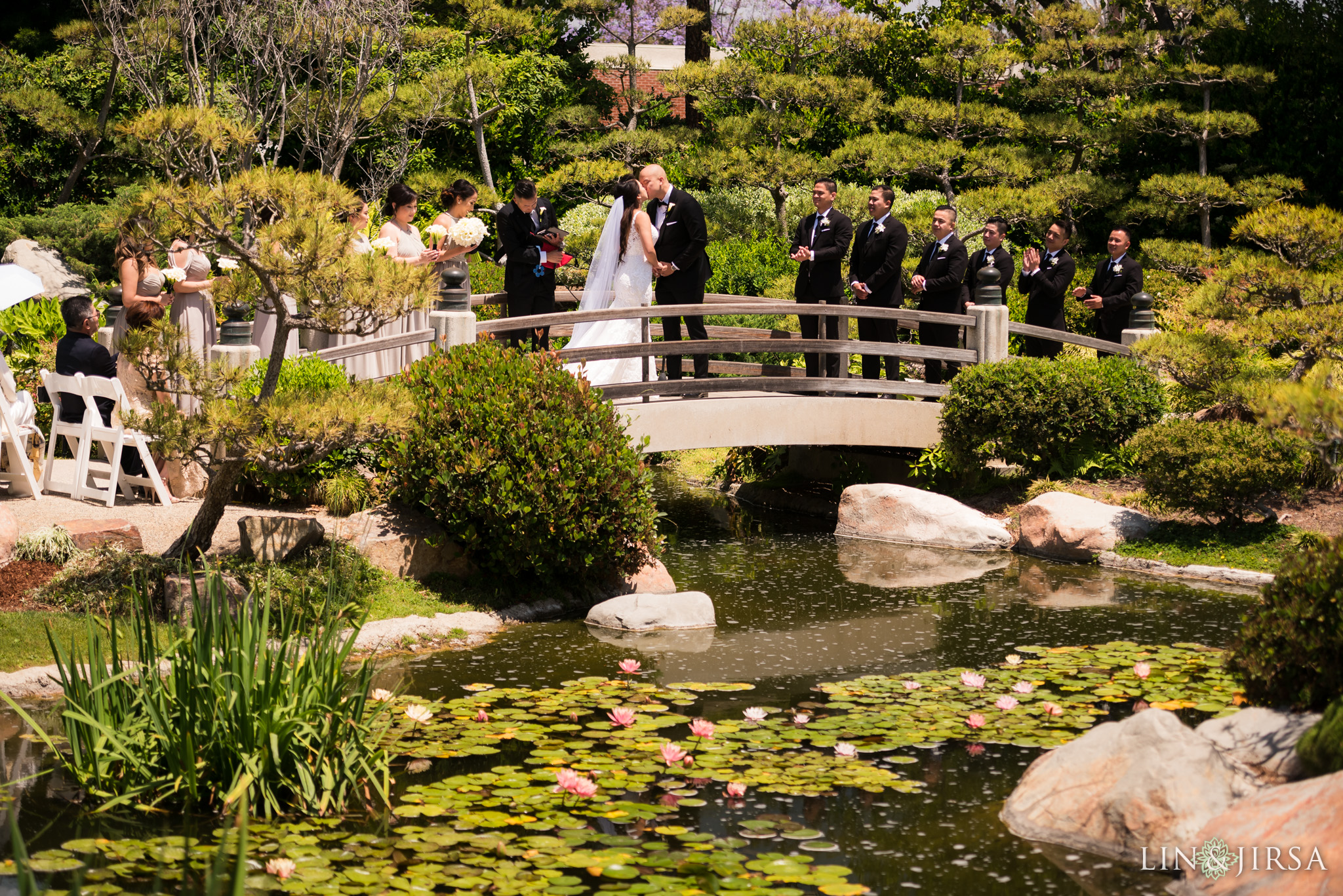 Wedding Reception
A wedding reception at the Earl Burns Miller Japanese Garden lets guests mill around throughout the gardens, which are closed to the public for your wedding. Or, like the couple photographed below, you can choose to host your wedding ceremony at the gardens and move your reception to another locale, like the Venue by Three Petals Huntington Beach, pictured in the final two photos.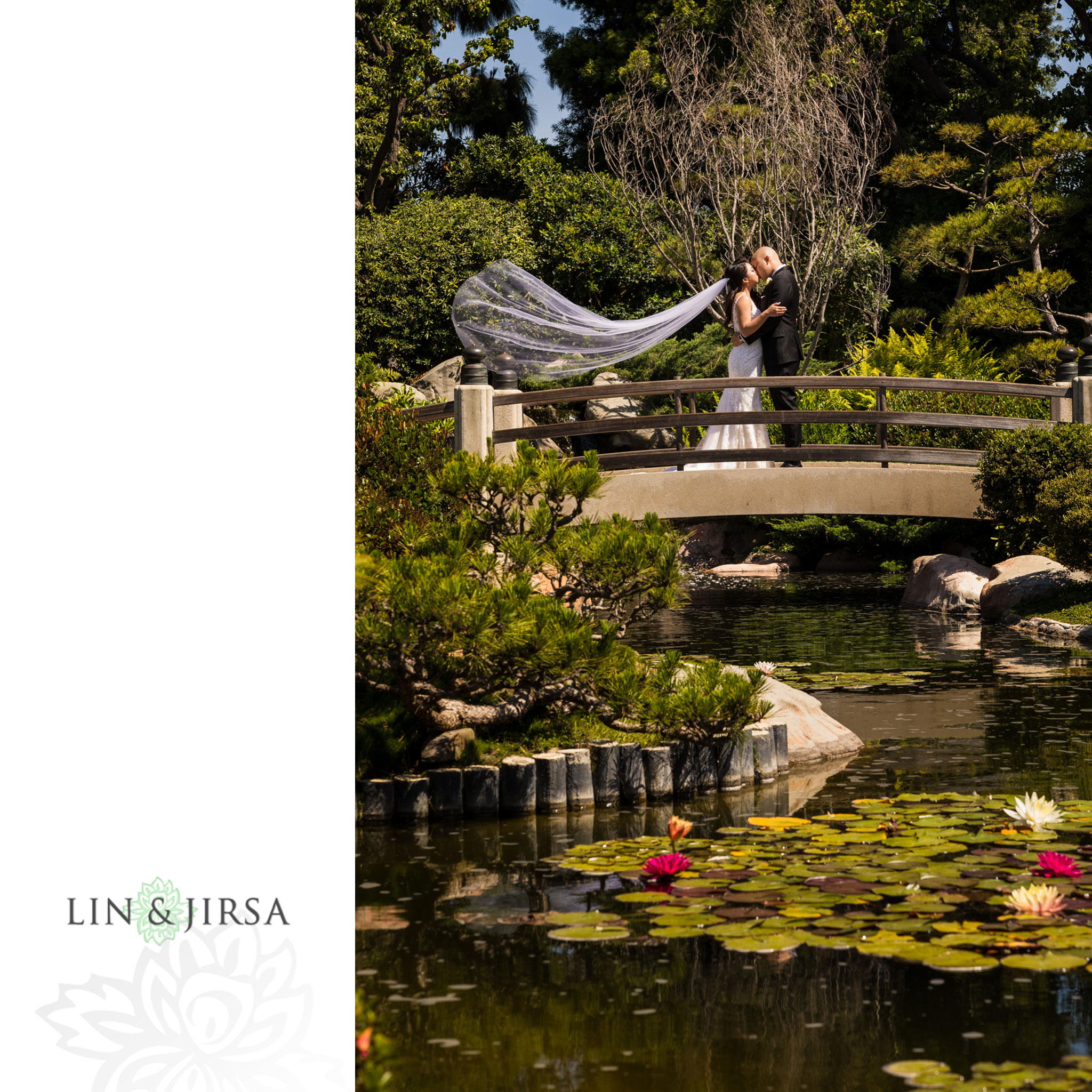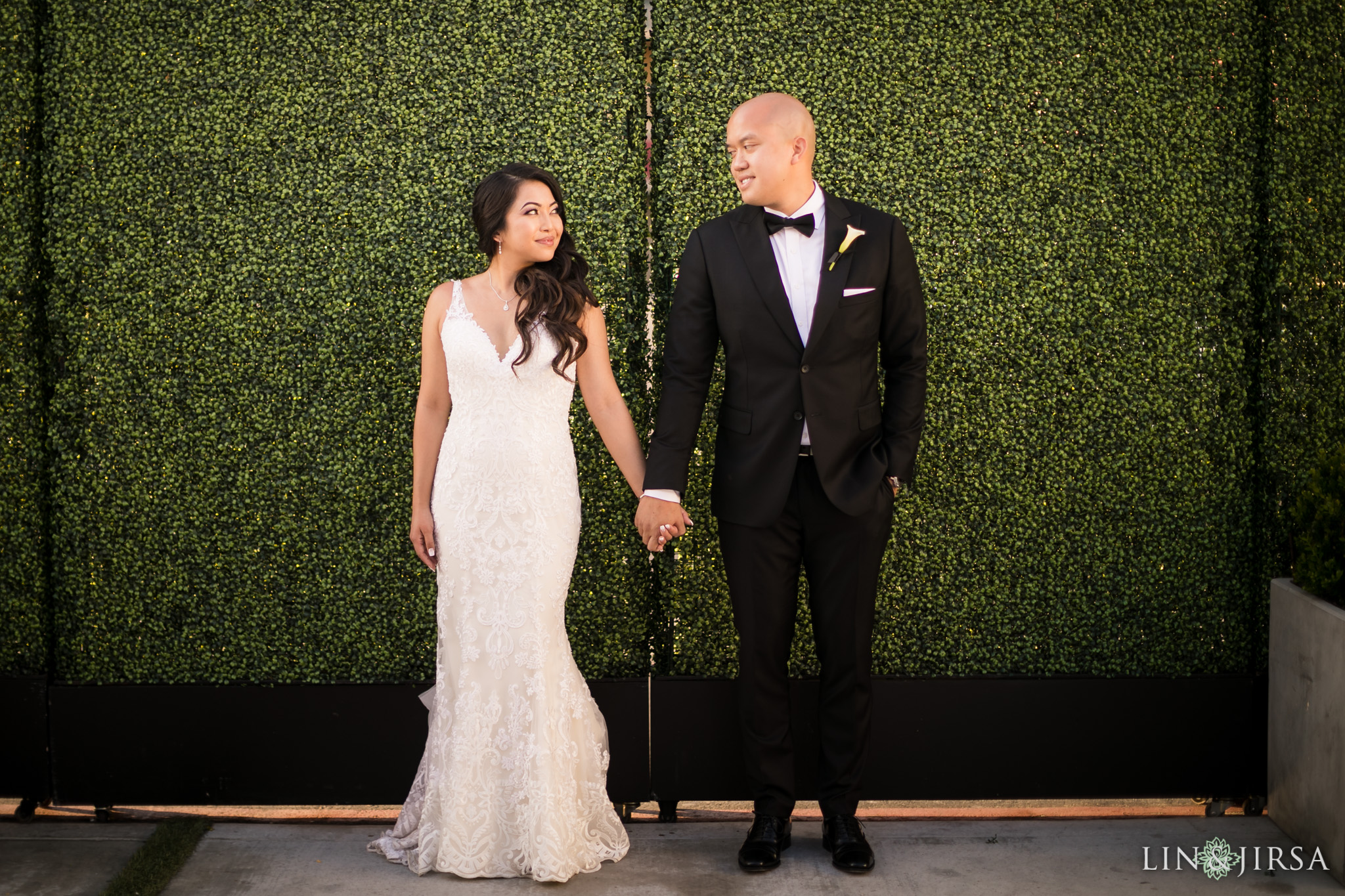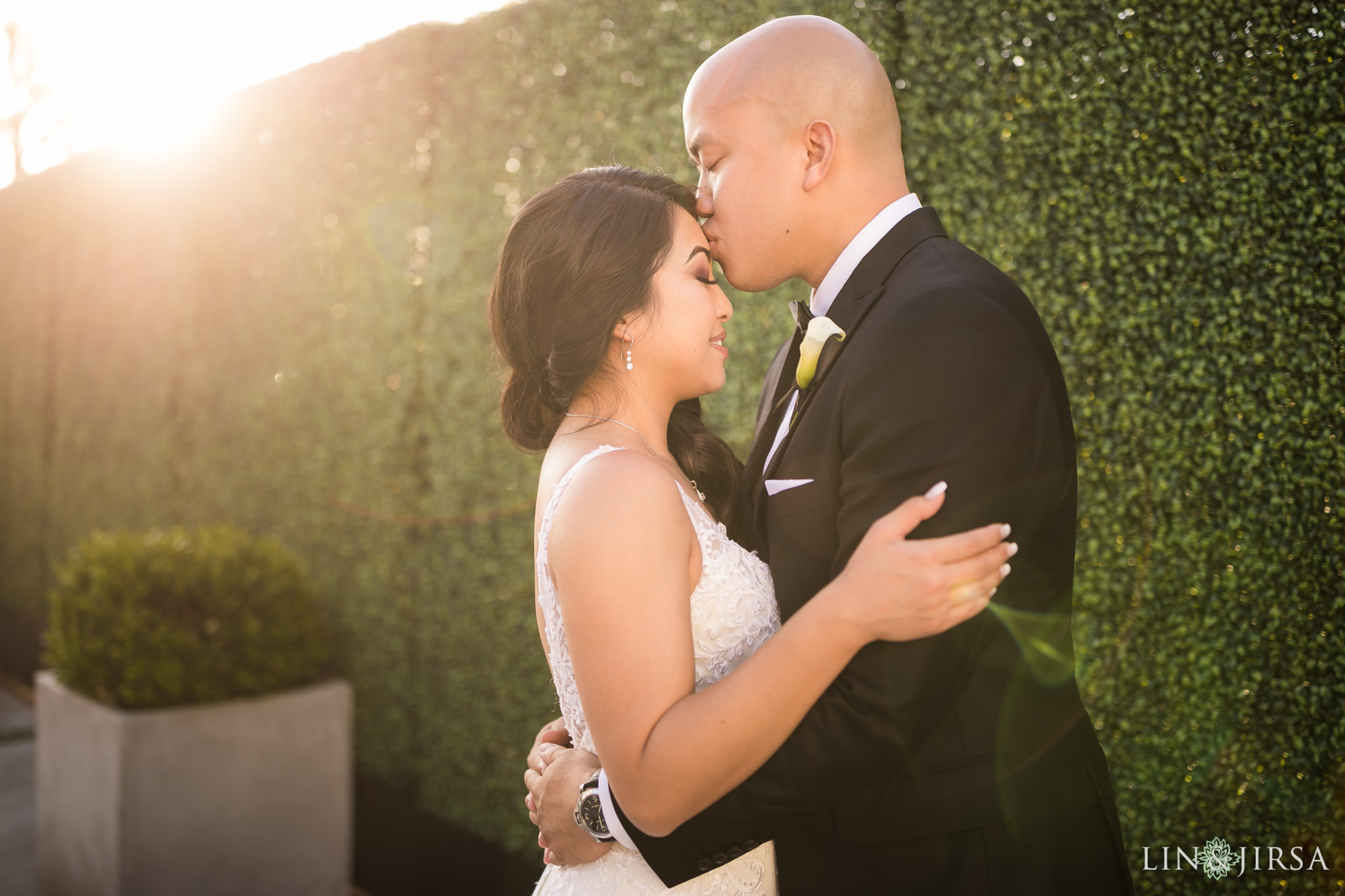 FAQ
Q: How many guests can I invite to my Earl Burns Miller Japanese Garden wedding?
The Japanese garden allows for up to 200 guests at your ceremony and 150 seated at your wedding reception.
Q: Which caterer can I choose for my Japanese garden wedding?
You can choose either Jay's Catering or Choura's to provide the food for your wedding.
Q: How much time am I allowed for my wedding?
A: The garden gives you two hours for your wedding ceremony and four hours for your reception.
Earl Burns Miller Japanese Garden is located at  Earl Warren Dr, Long Beach, CA 90840.