Los Angeles County Arboretum and Botanic Garden Wedding
The Los Angeles County Arboretum and Botanic Garden is rich in both historical significance and the lush, verdant beauty that Southern California has to offer. Originally a home to Native Americans, it was later named Rancho Santa Anita, one of the Mexican land grants of Southern California. In 1875 it became the arboretum we know today became the property of Elias Jackson "Lucky" Baldwin, who built the historic buildings which still stand on the grounds today. In 1947 the State of California together with Los Angeles County purchased the site, and it became the arboretum that delights and dazzles visitors today. And these gardens, with their winding paths, water-lily-covered ponds, and groves of swaying trees, can be the perfect site for your idyllic wedding.
Wedding Prep at Los Angeles County Arboretum and Botanic Garden
Getting ready for your wedding together with your bridal party or groomsmen sets the tone for a lovely day, when you can focus on your relationship and the people you love who've come to celebrate with you. You'll be able to relax, be pampered, and make memories together as you await the moment you'll tie the knot.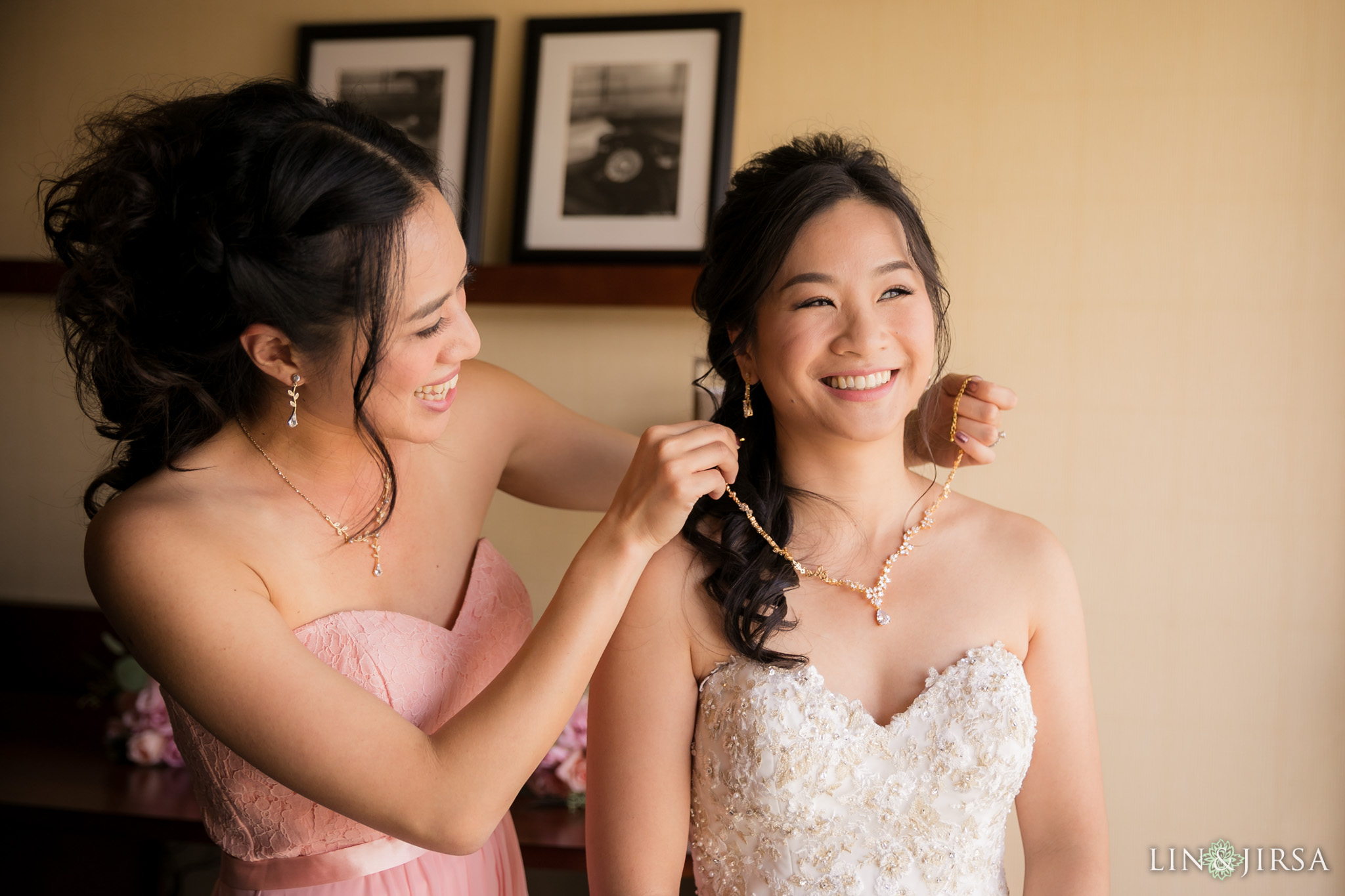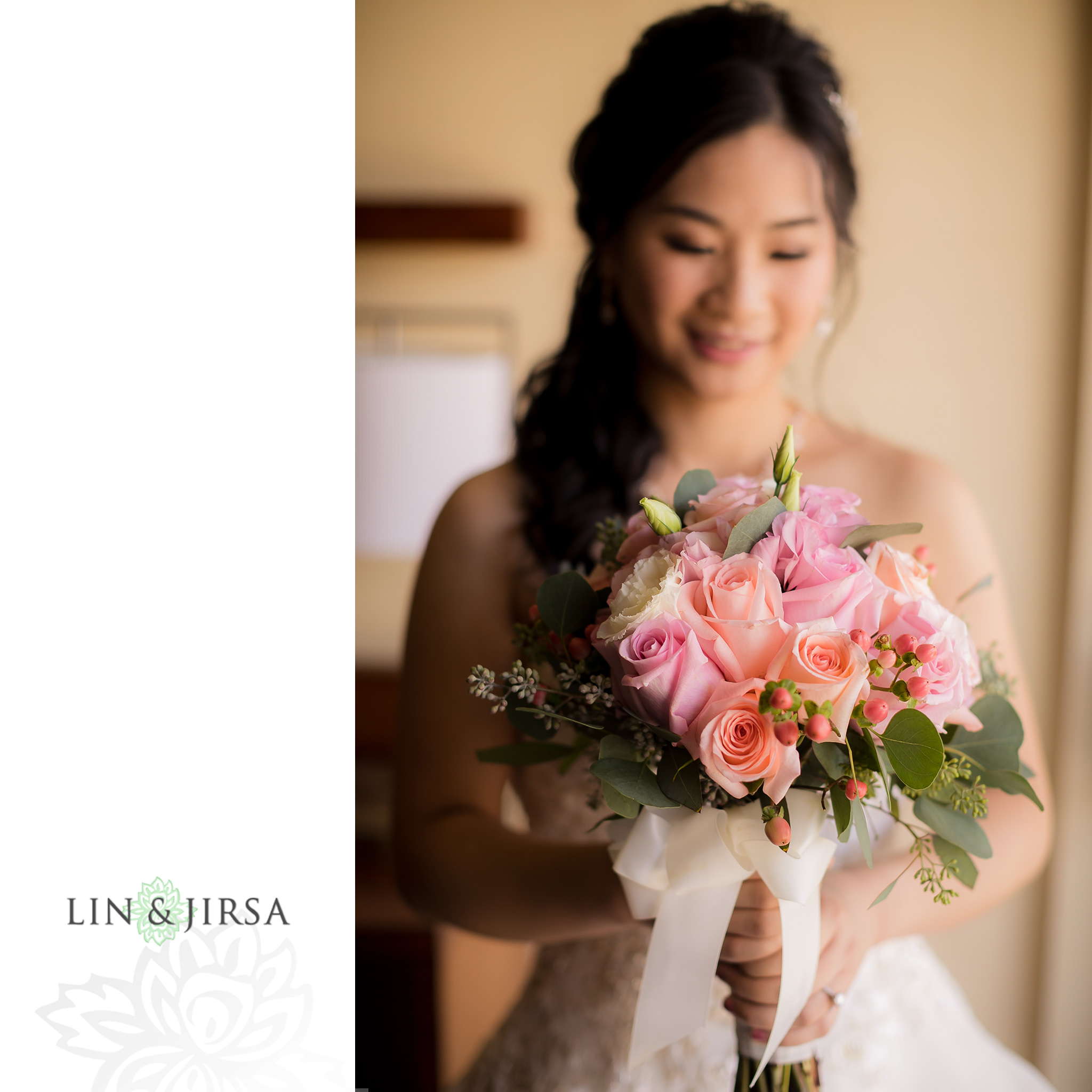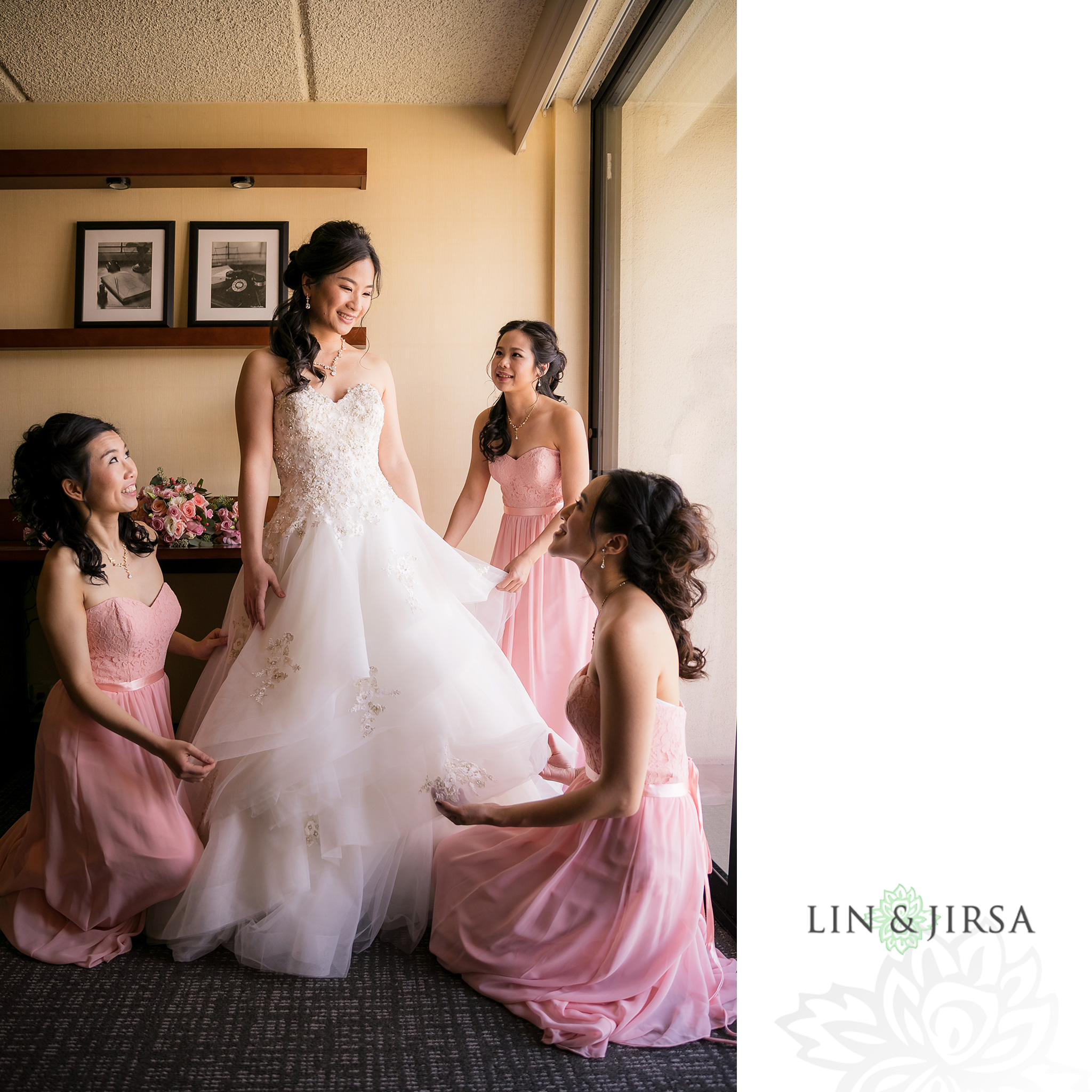 Wedding Ceremonies at Los Angeles Arboretum and Botanic Garden
This venue has a number of locations that are ideal for an unforgettable outdoor wedding ceremony. You can choose from the Bauer Lawn, which is surrounded by fountains, the lawns of the Queen Anne Cottage, the Meadowbrook Garden by the waterfall, which has spectacular views of the San Gabriel Mountains and looks beautiful in the fall, the Event Garden, or the Zen Deck. Or you can choose to say your vows in the aromatic Rose Garden, pictured below. The delicate colors of the roses mixed with the white-painted gazebos and trellises will make you and your guests feel transported to a quaint English garden.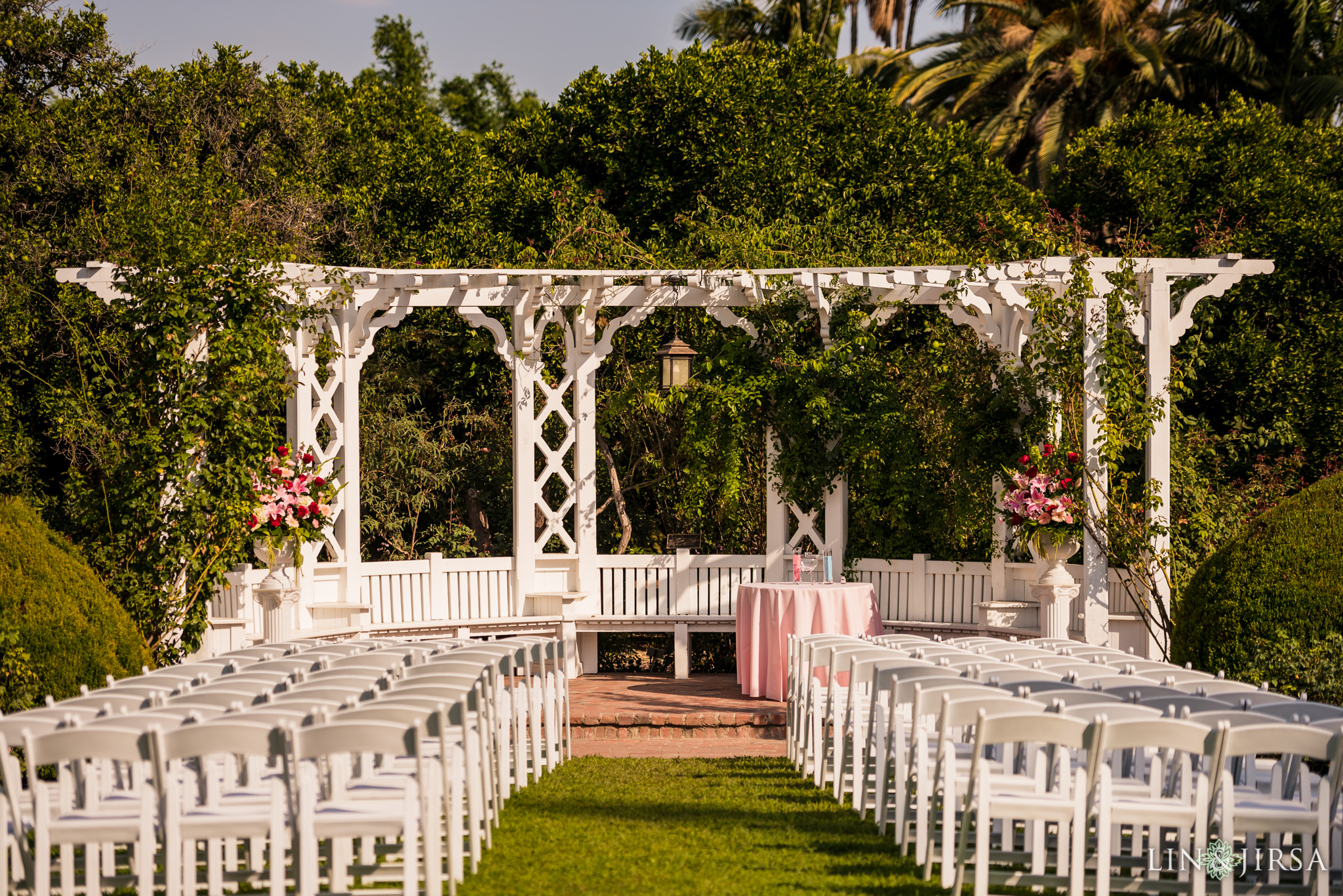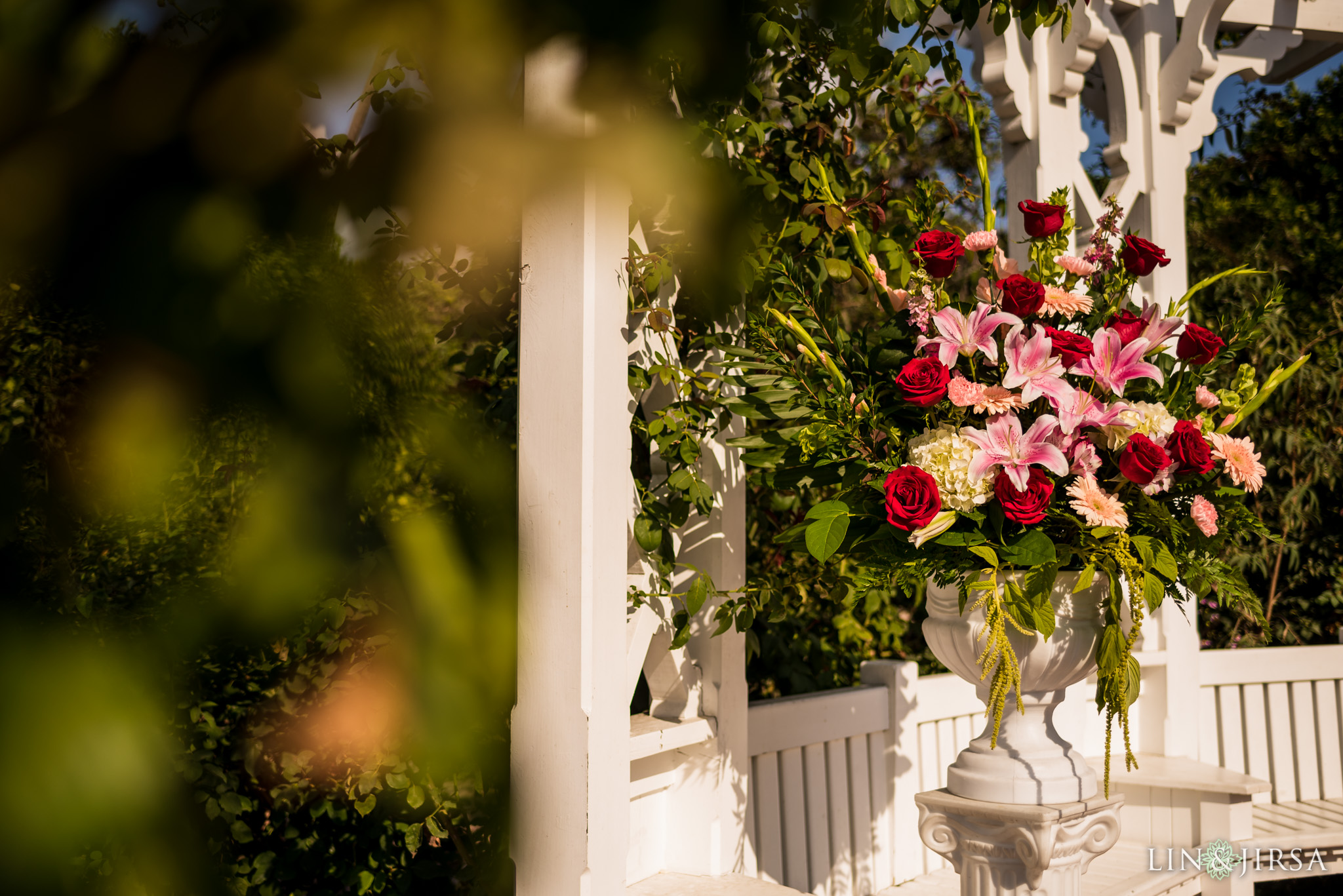 Wedding Photography at the Los Angeles County Arboretum and Botanic Garden
There is such variety in these gardens to serve as the backdrop to romantic, otherworldly photographs. Whether you take sunset photos among the garden's manicured hedges, under a canopy of trees as you pass by strolling peacocks, or by one of the park's ethereal water features, your photos from this monumental day will be stunning.
We at Lin and Jirsa Wedding Photography would be honored to capture each moment and emotion of your day, big and small, posed and candid. We tell love stories through photographs and videos, and we craft photo heirlooms that you'll treasure for a lifetime. Click here to learn why couples love to choose one company to meet both their photography and videography needs.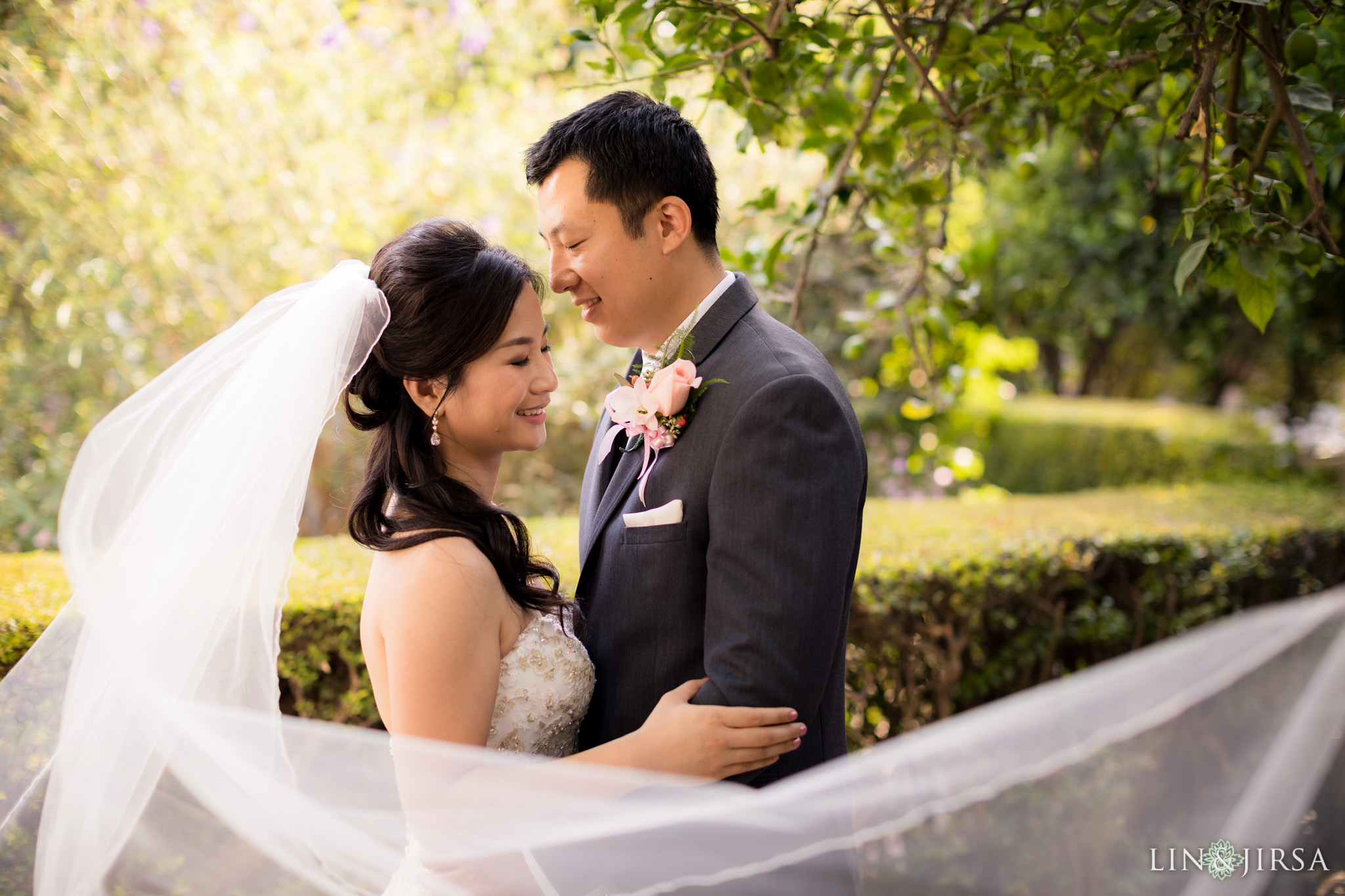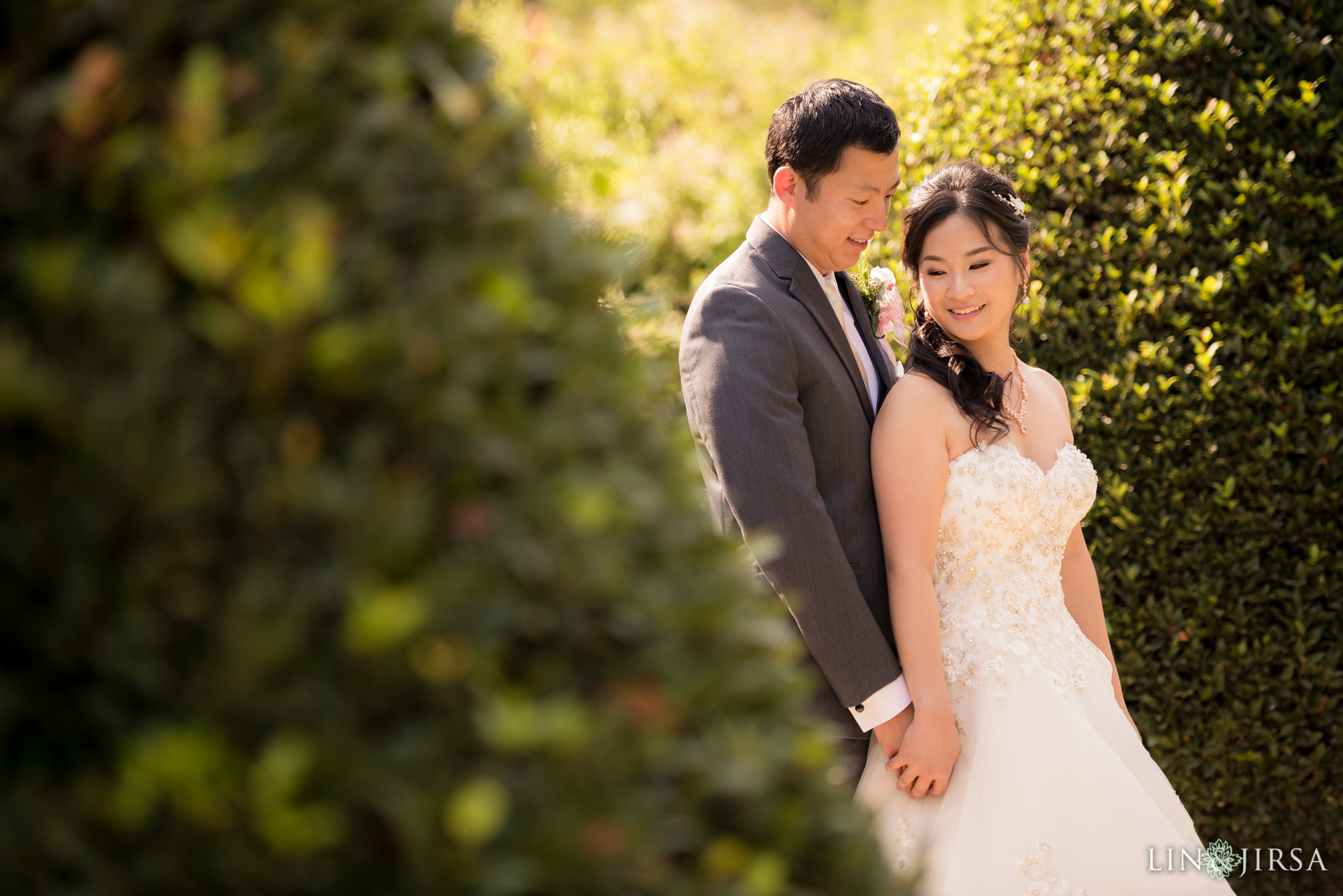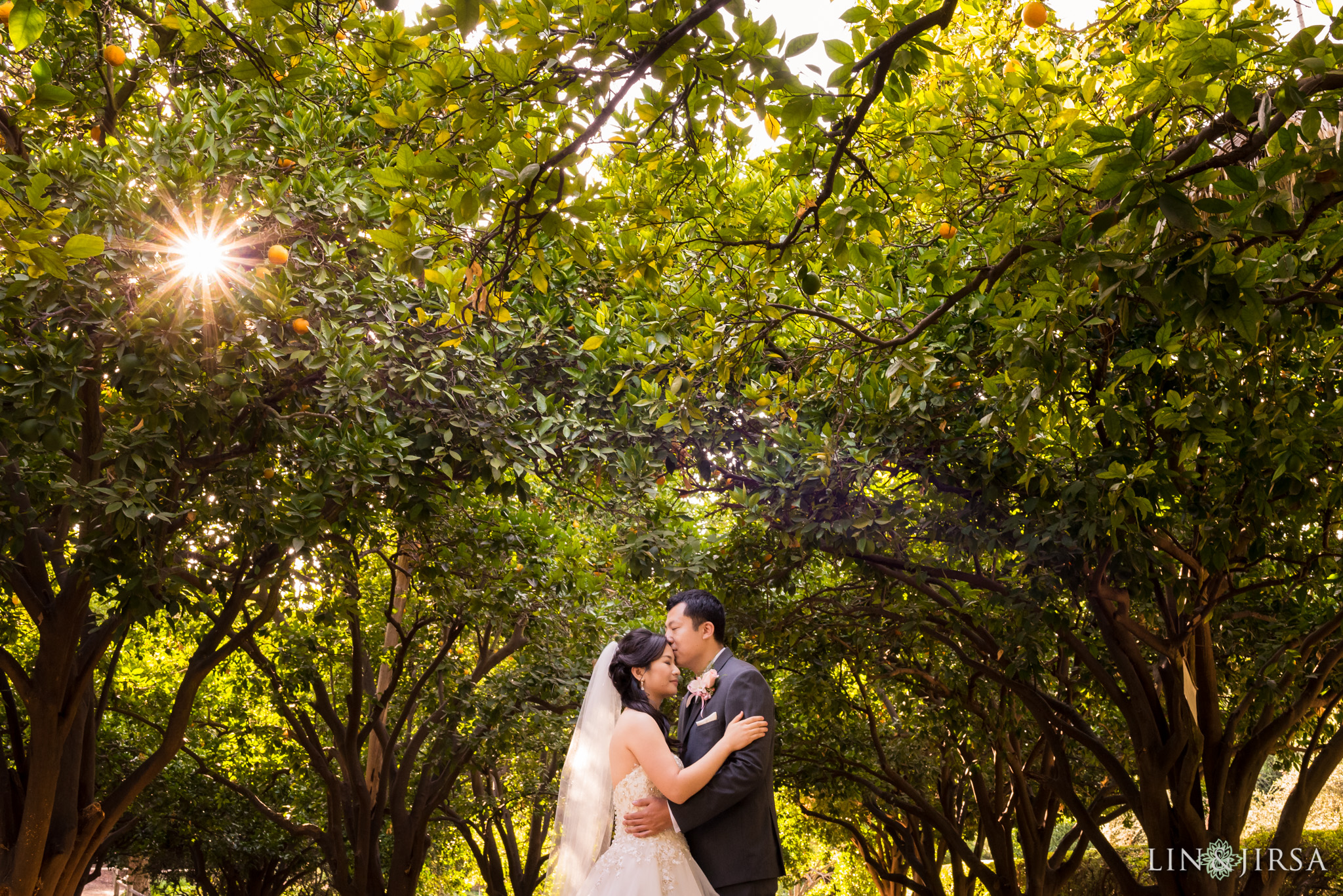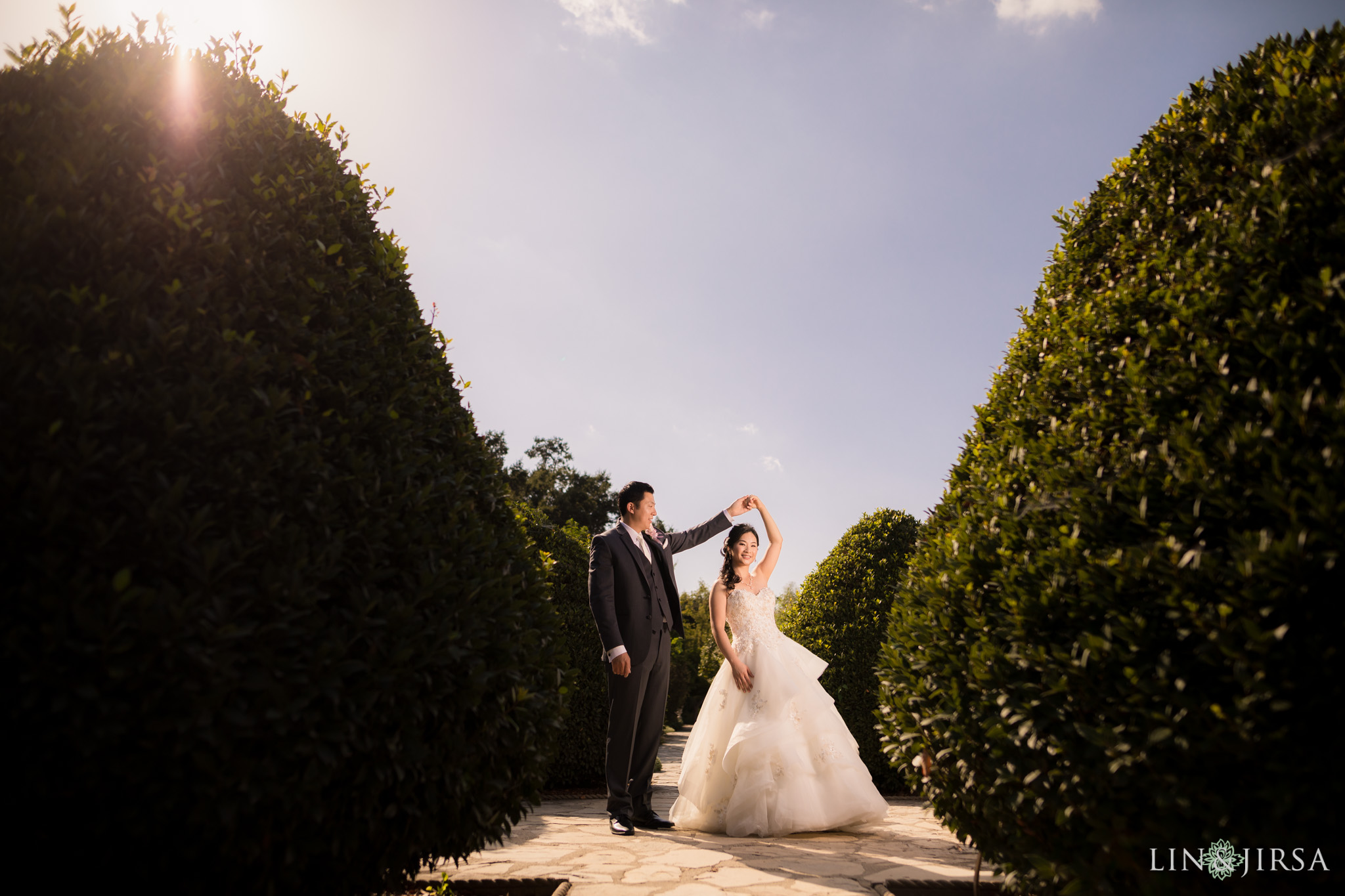 Wedding Receptions at the Los Angeles County Arboretum and Botanic Garden
You can choose to host your wedding reception on-site at one of the outdoor gardens. The arboretum has some covered areas where you can celebrate with guests. Or you can also host an indoor reception at Ayres Hall. Alternatively, you can choose to move your reception off-site to another indoor location that suits your heritage or personal style, like the couple pictured in this article did.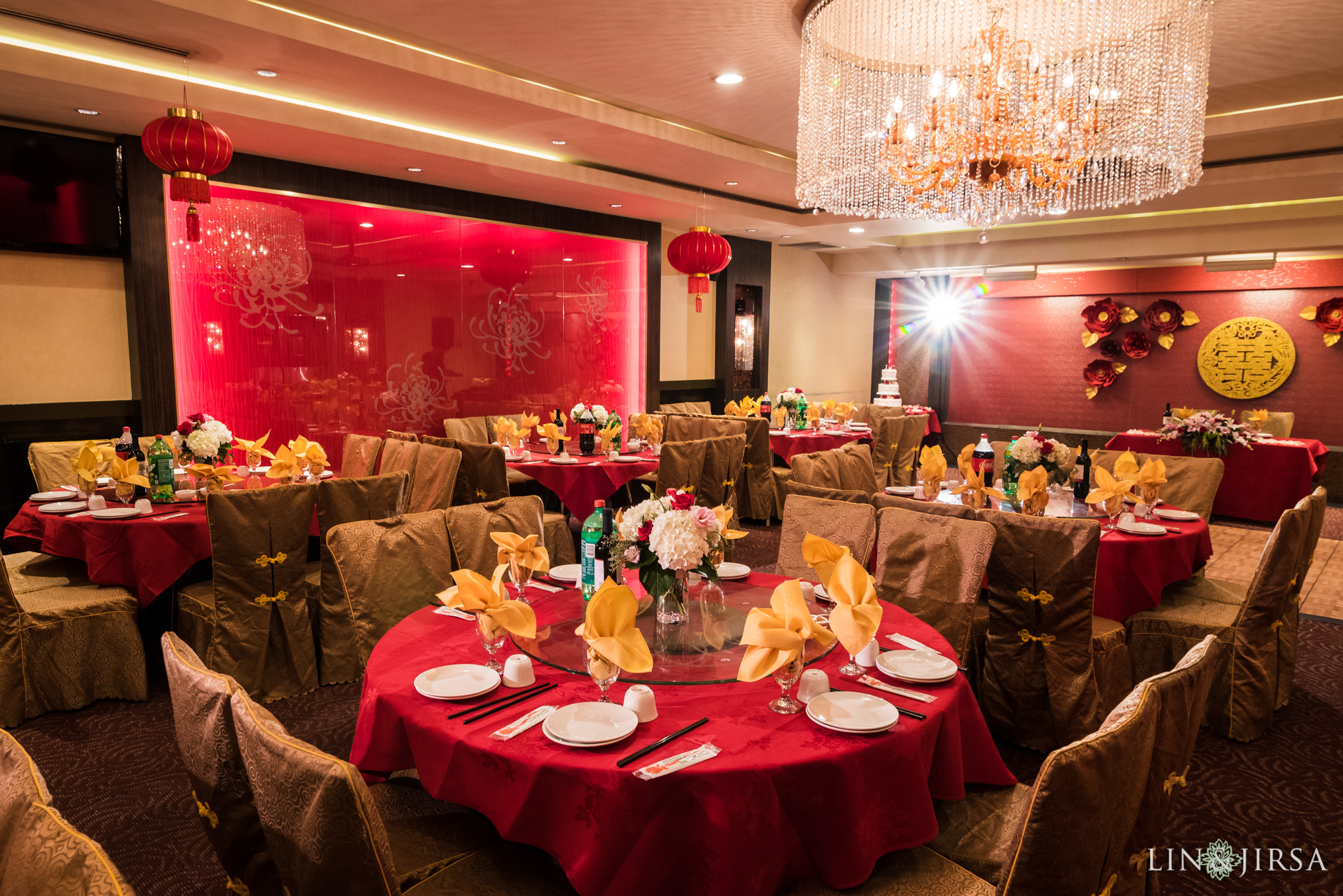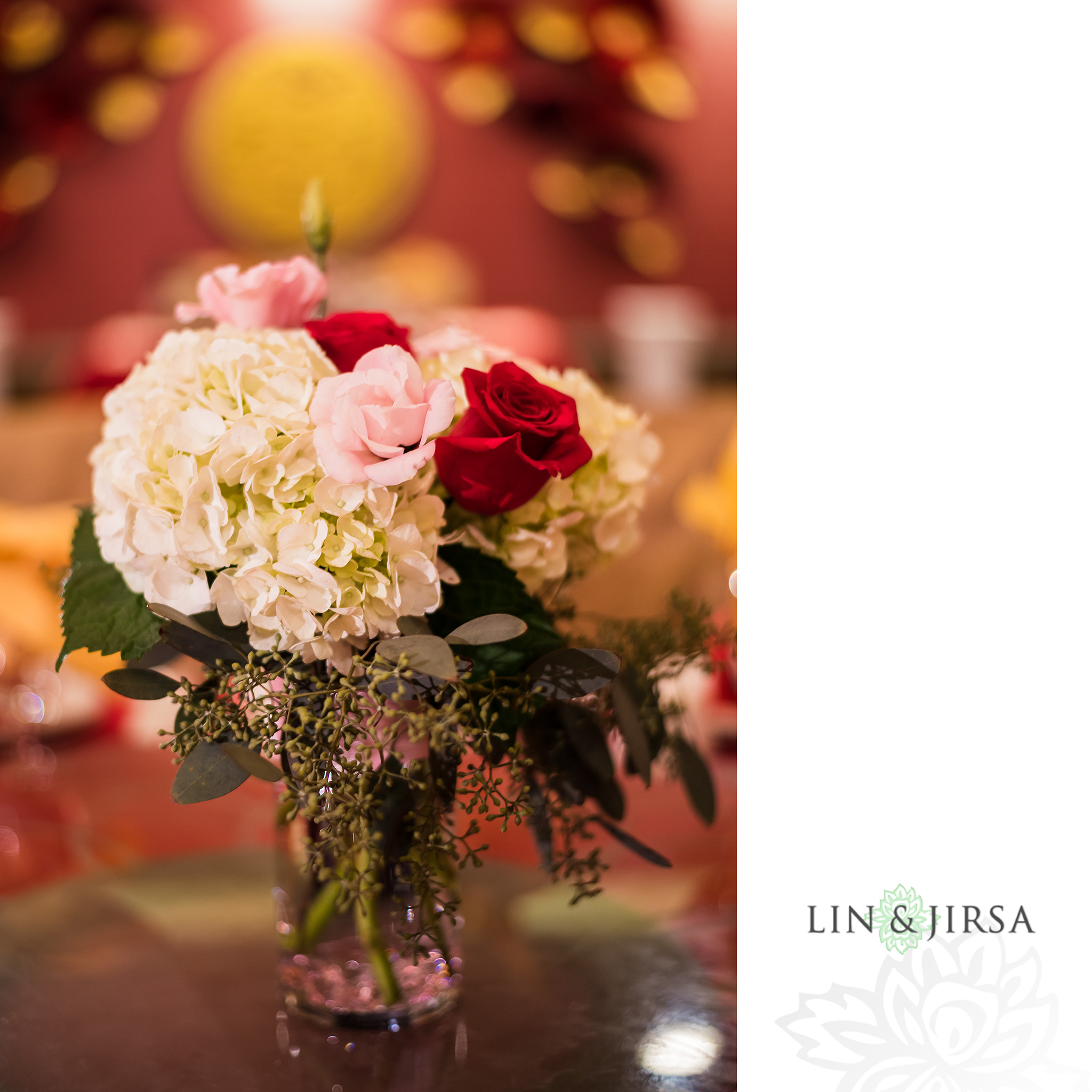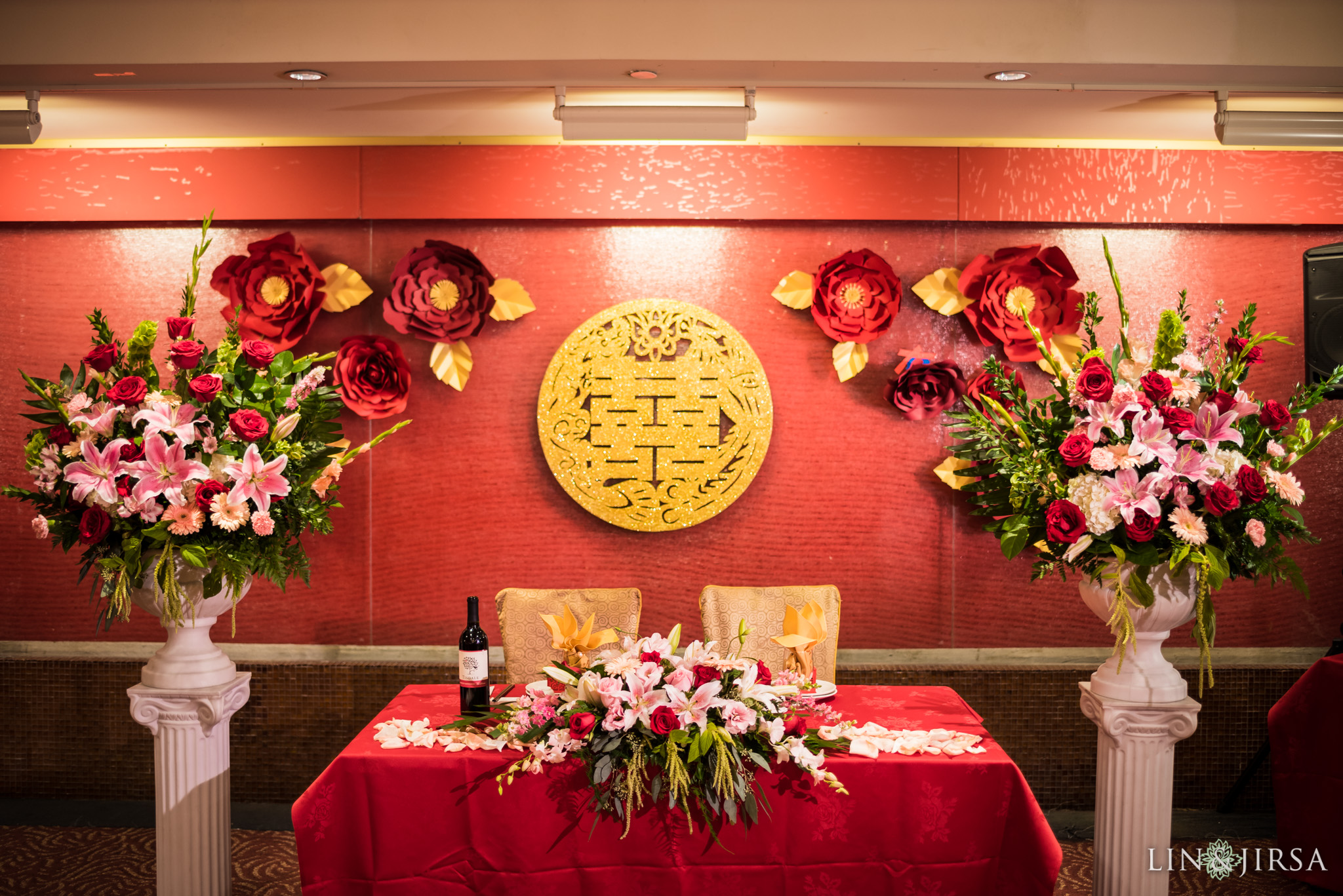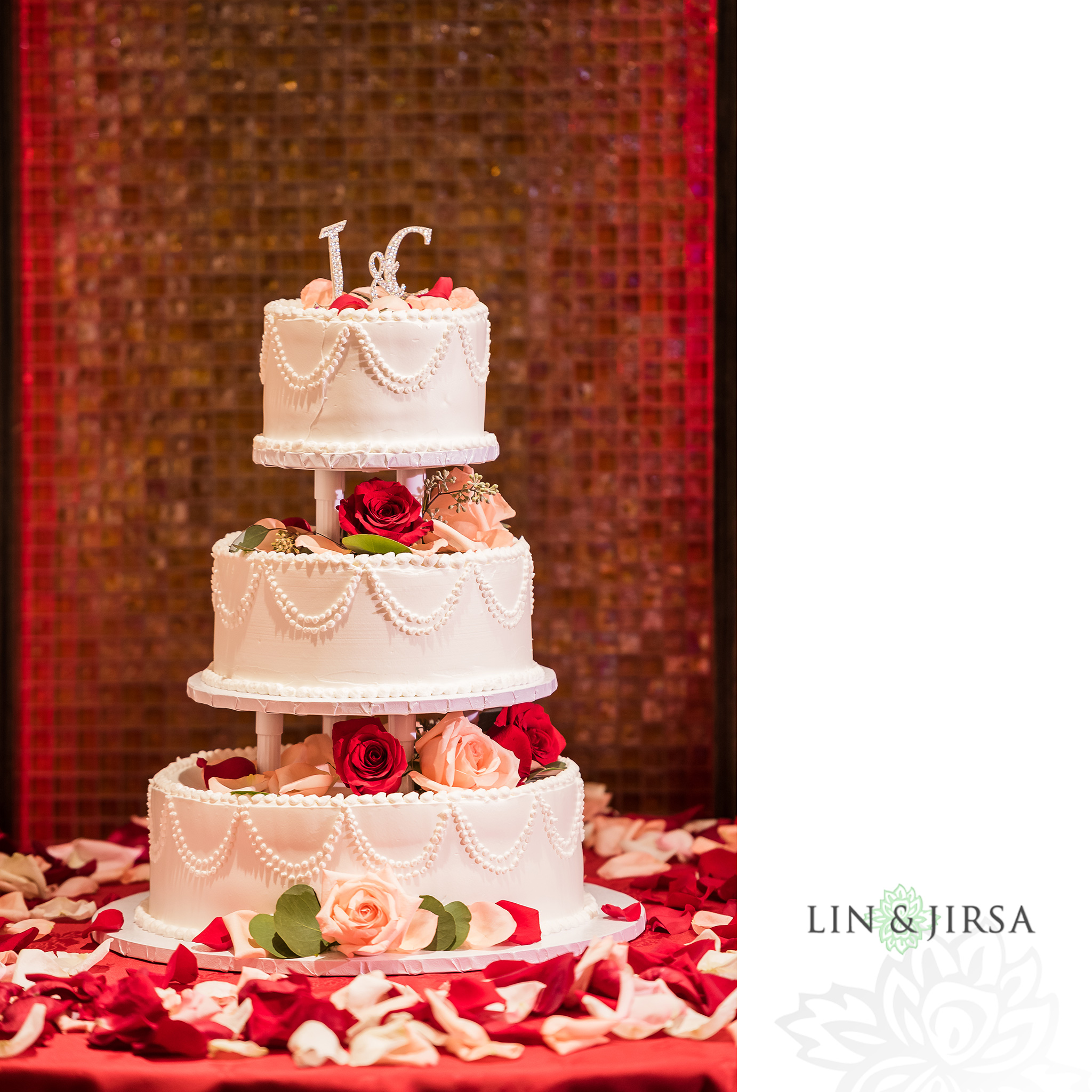 FAQ
If we do choose to host our reception on-site at the arboretum, which caterer can we choose?
This venue requests that you use their excellent on-site caterer, the Fresh Gourmet at the Peacock Cafe.
Is amplified music allowed at the outdoor venues? 
Amplified music is permitted at a moderate volume, so that no wildlife is disturbed.
How can we view the venue before we book our wedding?
You can view the gardens at your leisure by paying the admission fee, or you can schedule a meeting with our Wedding Coordinator, who will give you a tour of the facilities.
Los Angeles County Arboretum and Botanic Garden is located at 301 N Baldwin Ave, Arcadia, CA 91007.