A Metropol Event Venue Wedding
In the heart of Glendale is a wedding venue that's perfect for anyone who wants to add their own unique style and personal touches to their wedding. Between Metropol and its sister venue, Renaissance, the two locations boast a collection of four ballrooms of different sizes and diverse atmosphere. This gives you the choice to plan a range of wedding styles under the same roof, from an opulent fairy tale wedding to an urban-chic fete. Whatever wedding you've dreamed of, the Metropol Event Venue is the canvas where you can bring that vision to life.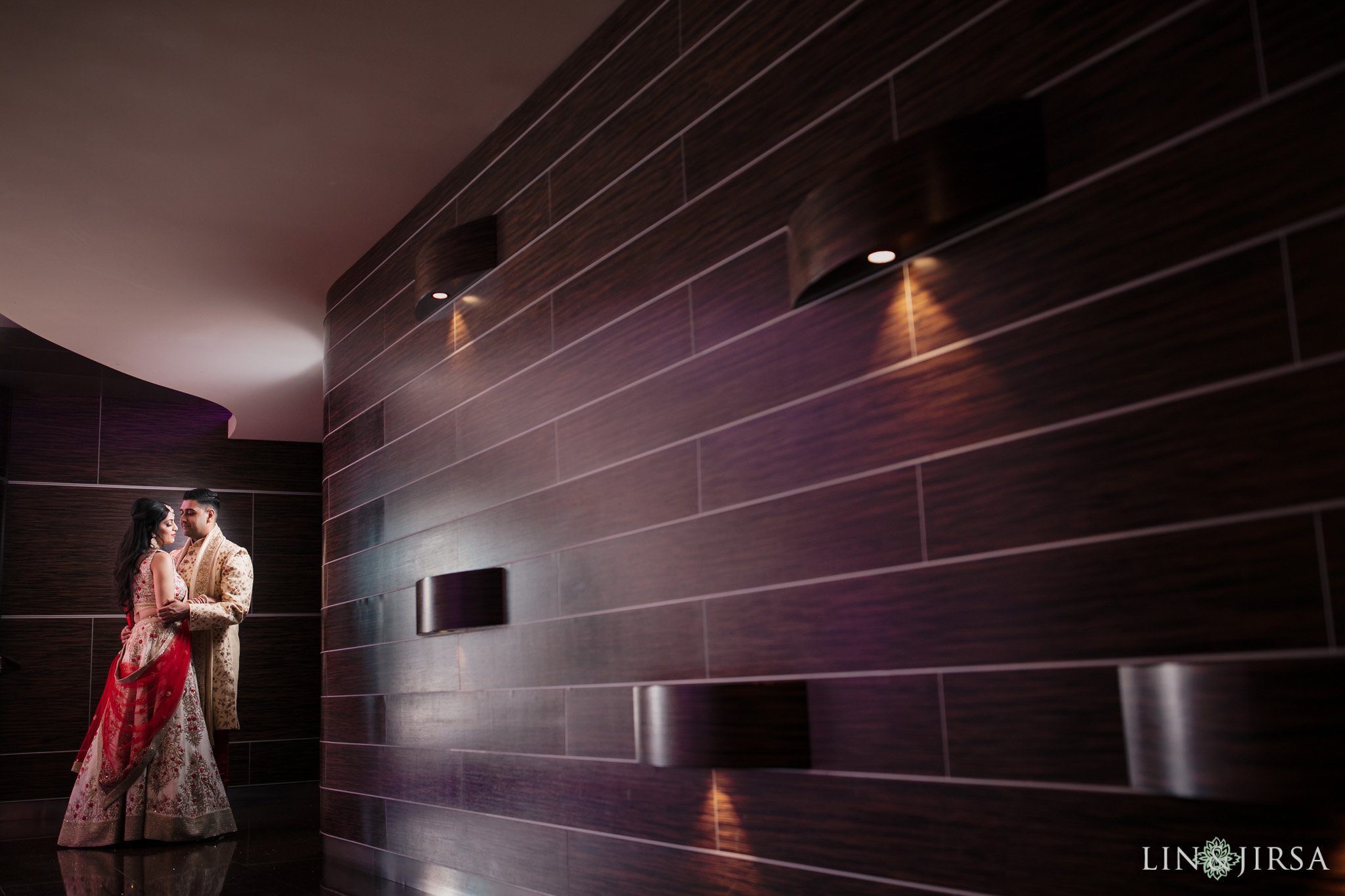 Wedding Prep at the Metropol Event Venue
The Metropol isn't just a big empty room for a reception. It provides all of the amenities you would want for your wedding, including catering, seating and linens, audio equipment, lighting, and onsite accommodations. It even has bridal rooms upstairs, so you and your wedding party can relax, be pampered, and make memories together as you await the big moment when you'll tie the knot.
Wedding Ceremonies at the Metropol Event Venue
This venue allows you to choose a package with or without a ceremony. You can add an aisle and theater-style seating to the room arrangement at the Metropol.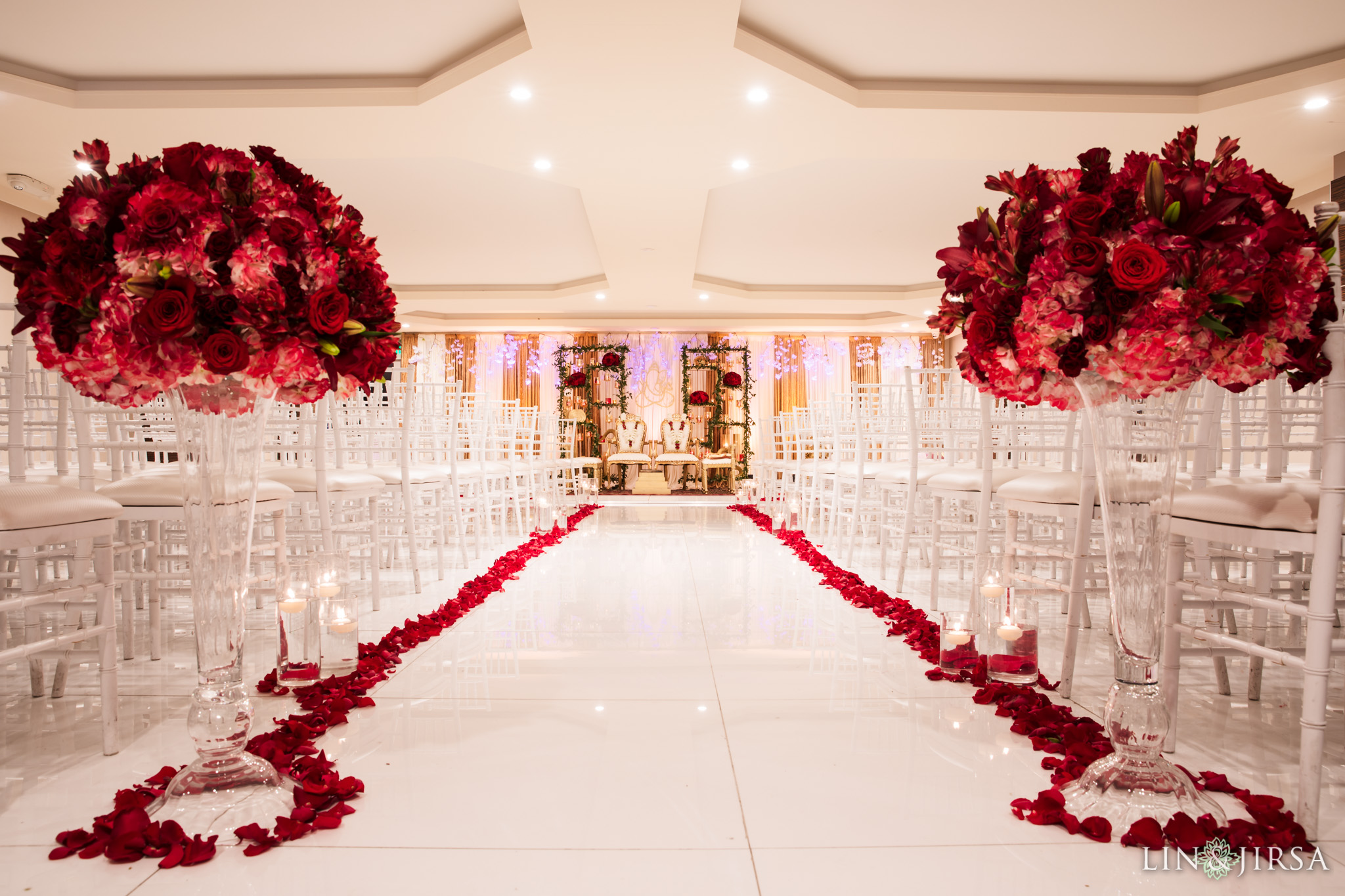 Or you can choose a more traditional wedding location that suits your needs off-site, For example, the couple pictured in this article chose to be married in a nearby gorgeous church.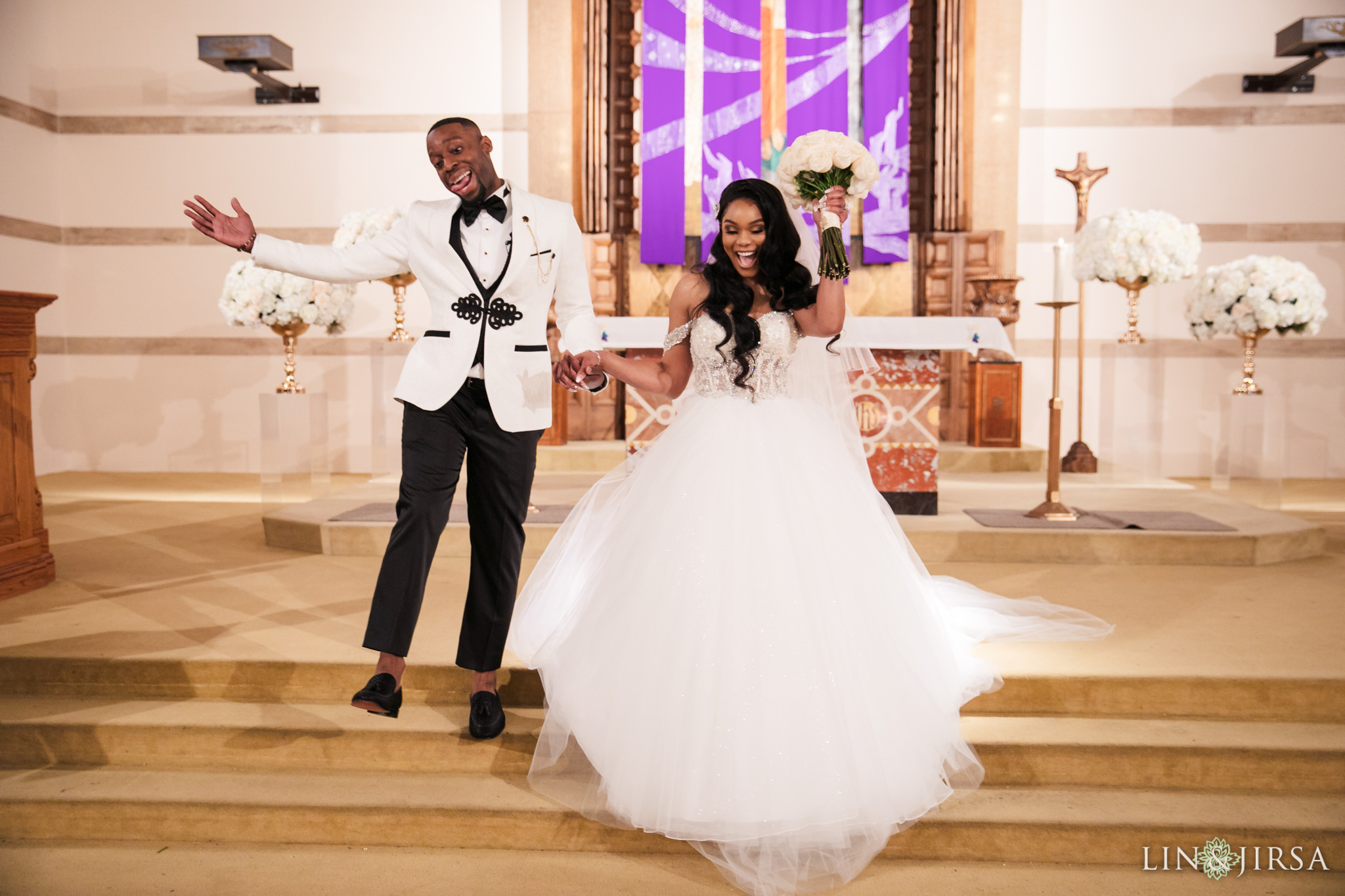 Wedding Receptions at the Metropol Event Venue
Between the Metropol and the Renaissance, you have four gorgeous ballrooms in which you can host your reception. The Renaissance has more historical elegance, while the two ballrooms at the Metropol are upscale-chic. Each space is outfitted with unique chandeliers and LED-lighting that changes colors and moods to fit your ambience. So these two ballrooms will be the ideal spot for a sophisticated, unforgettable wedding celebration.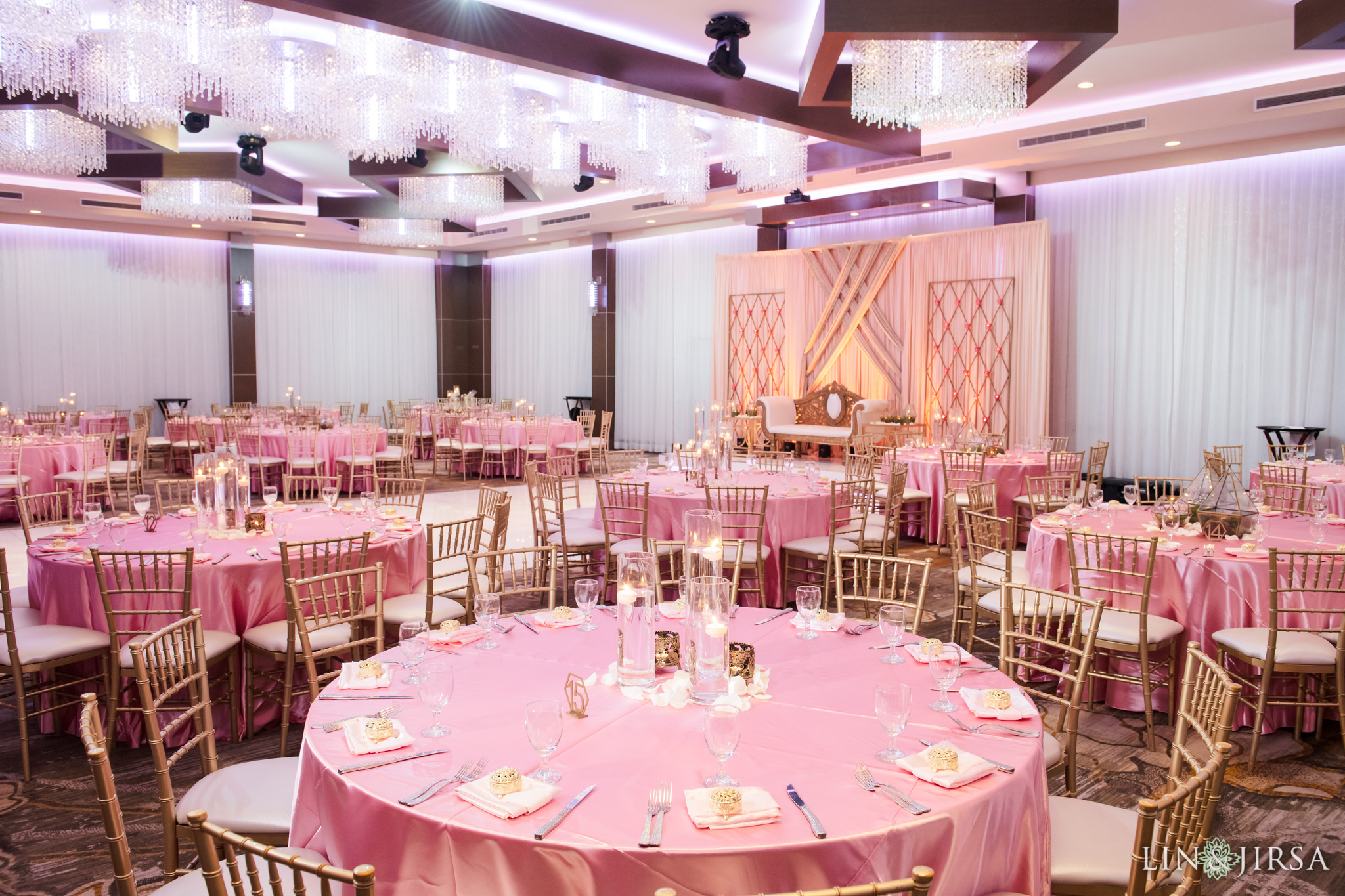 The 5,500 square-foot Modern Ballroom features two projection screens and an 800-square-foot dance floor. Thus, guests can dance the night away in style. The smaller Millennium Ballroom has more classic modern elegance, with dangling crystal chandeliers, wood-beamed ceiling features, and flowing, gauzy drapes.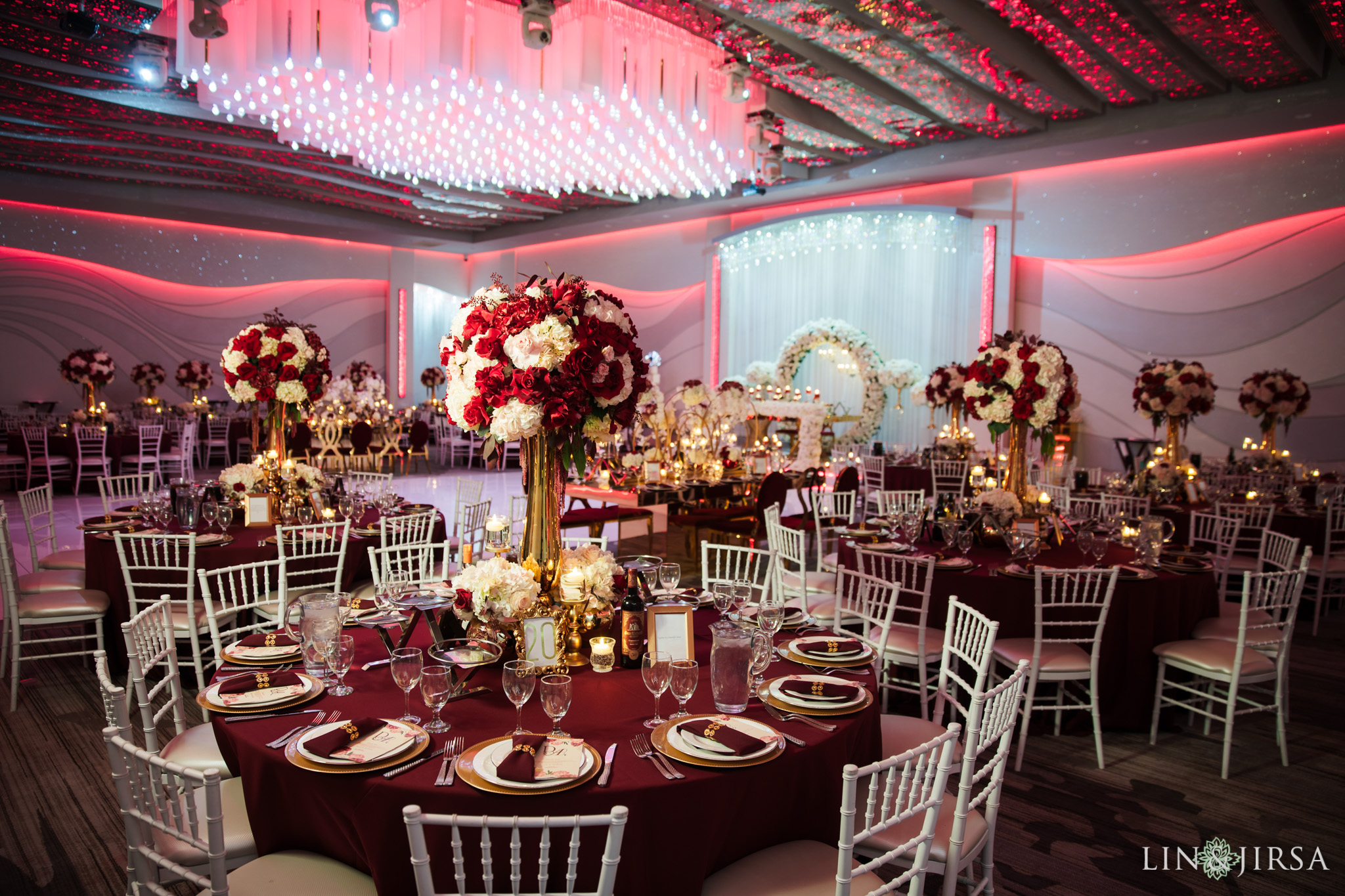 Wedding Photography at the Metropol Event Venue
Both the stunning ballrooms and the gorgeous Glendale and greater Los Angeles landmarks provide memorable backdrops to your wedding photography.
We at Lin and Jirsa Wedding Photography would be honored to capture each moment and emotion of your day, big and small, posed and candid. Our photographers tell love stories through photographs and video, and we create photo heirlooms that you'll treasure for a lifetime. We're experts at capturing the beautiful customs of diverse weddings that span the globe, like the Nigerian wedding pictured in this article. We also have a special expertise in photographing Indian weddings. Whatever your heritage or traditions, we would love to document them for you.
FAQ
How many guests can we invite to our wedding?
The Modern Ballroom can seat 423 guests, while the Millennium Ballroom can accommodate up to 318.
Which caterer can we choose for our wedding?
This venue requests that you use their excellent in-house caterer.
What kind of menu can we plan?
This venue's excellent caterer will work with you to customize a menu for your budget and vision, anywhere from hors d'eouvres to table stations to plated dining to a buffet.
Metropol Event Venue is located at 701 S Central Ave, Glendale, CA 91204