A Brandview Ballroom Wedding
Brandview Ballroom is an elegant piece of Glendale history. The largest event space in all of Glendale, the 1921 ballroom was renovated in 2012 and is now restored to its Old Hollywood opulence and features modern luxuries for today's celebrations, such as new carpet and a seamless white dance floor, as well as a patio addition for celebrations and ceremonies under the Southern California sun. Located in the Huntley Evans Building in downtown Glendale, this Art Deco-style venue matches its glamorous surroundings. If you're looking for stylish grandeur in a spacious, historic venue at an affordable price, Brandview Ballroom may be the perfect spot for your wedding.
Wedding Prep at Brandview Ballroom
Included in the 2002 renovation of the ballroom was the addition of a bridal suite, so you don't have to leave the premises for wedding prep. You and the people you love most can relax, be pampered, and make fun memories together as you await the big ceremony.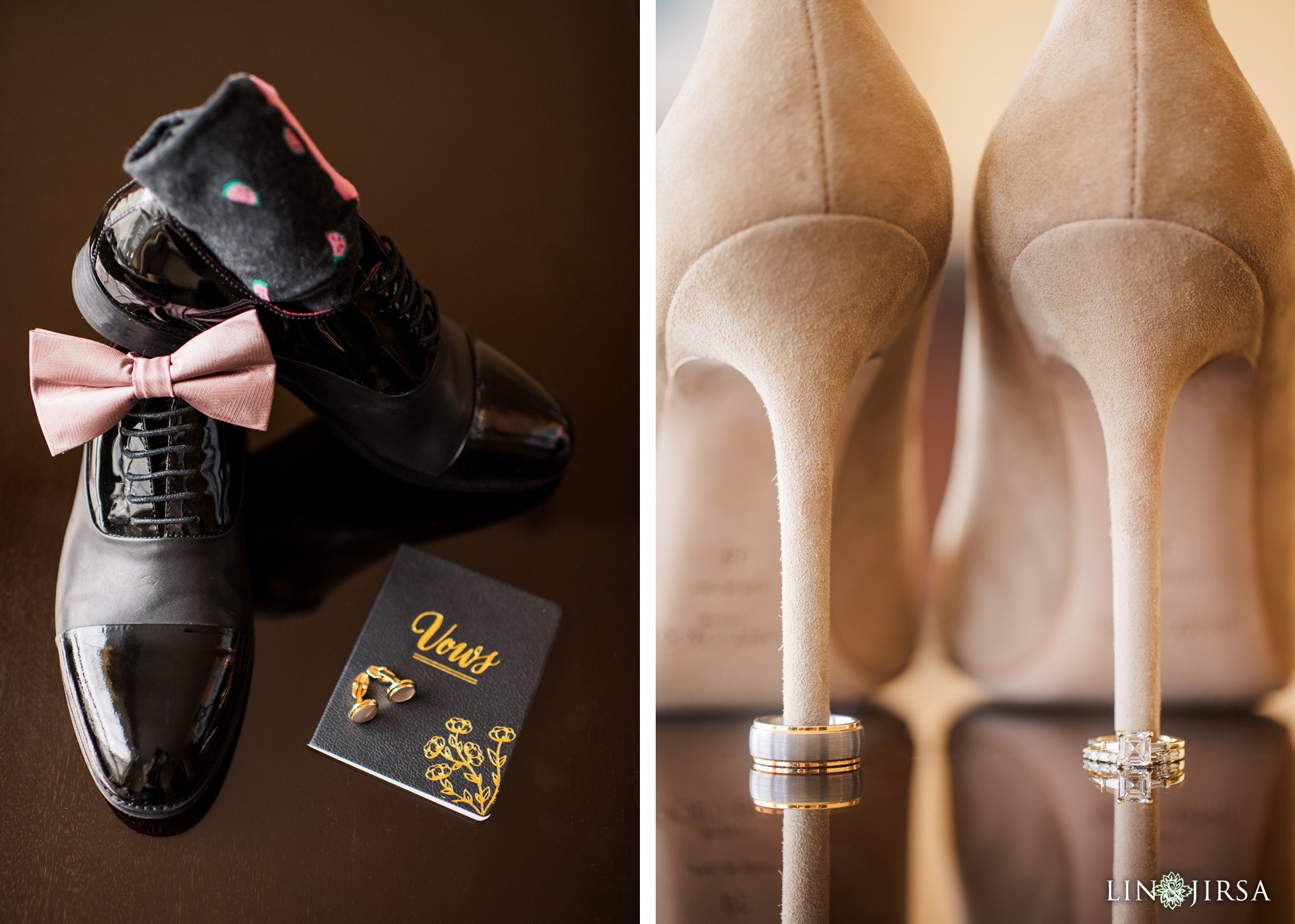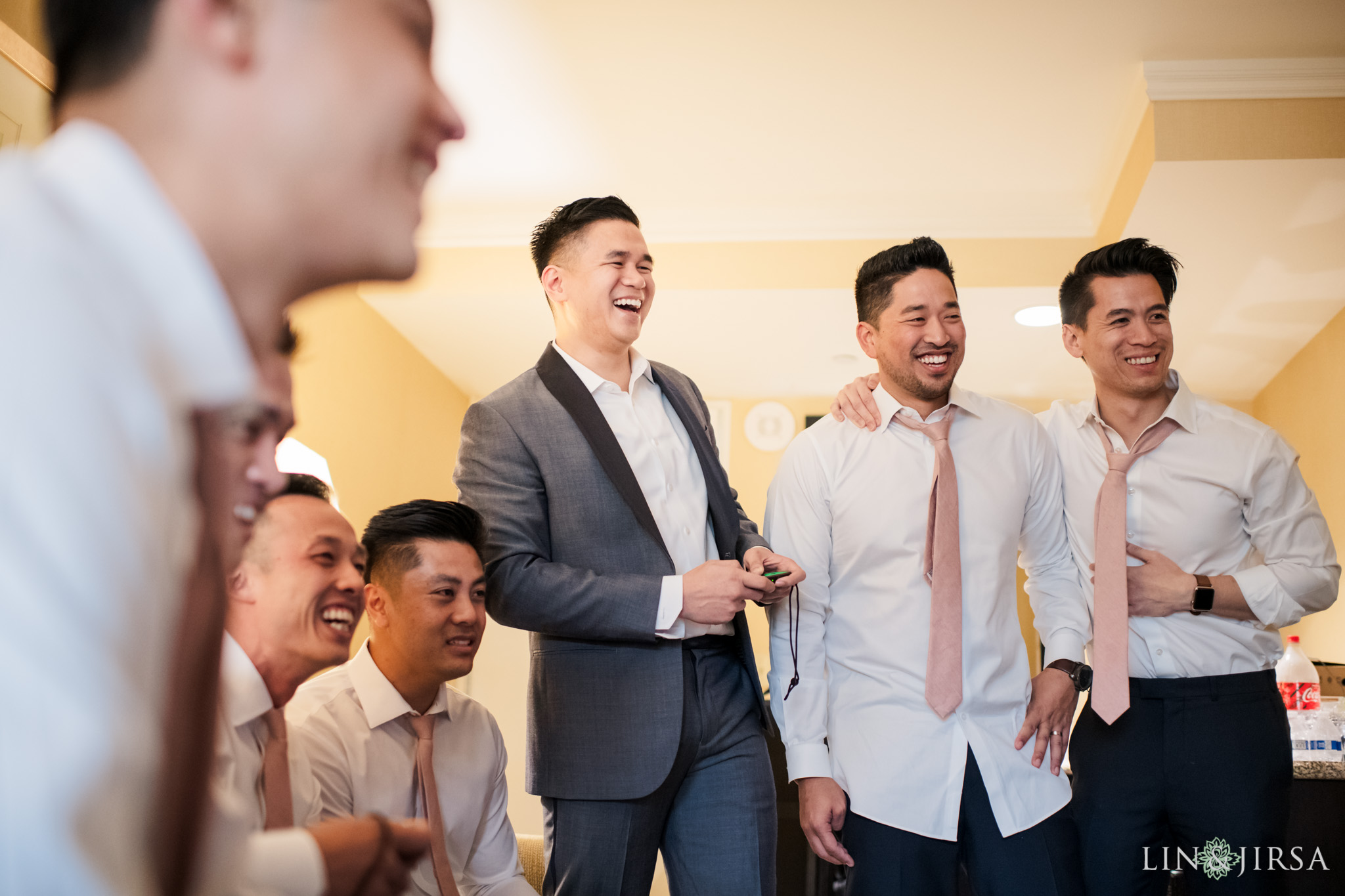 Wedding Photography
Brandview Ballroom has some excellent spaces for photography, whether in a couple's session out on the brick-pillared patio or candid shots under the Italian onyx chandeliers. The tender memories you capture will be unforgettable.
We at Lin and Jirsa Wedding Photography would be honored to immortalize every moment and emotion of your monumental day, big and small, and create photo and video heirlooms that you'll treasure for the rest of your lives. Click here to learn why couples love to choose one company to meet both their photography and videography needs.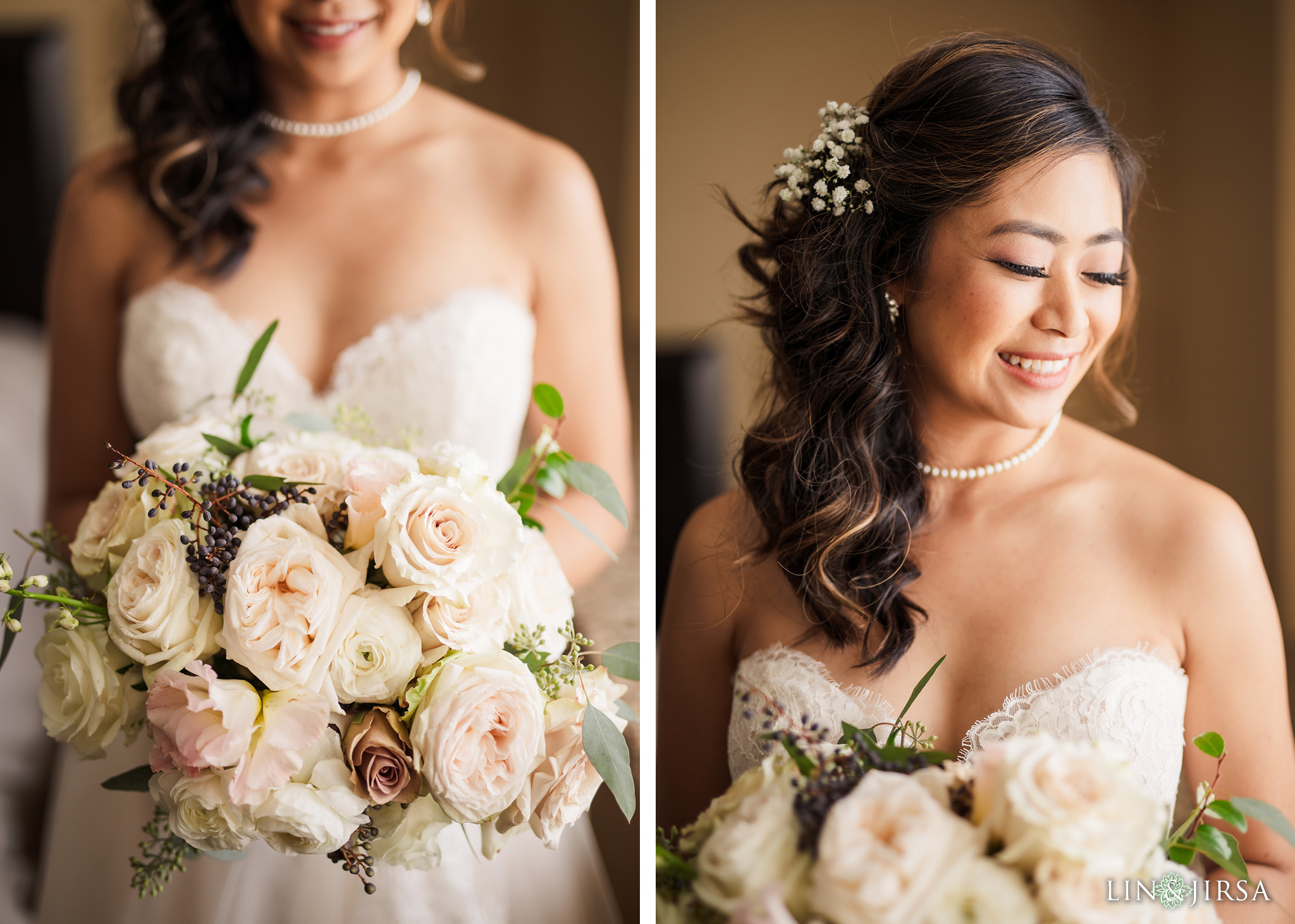 Wedding Ceremony at Brandview Ballroom
The couple pictured below chose to say their vows at a beautiful local church. One of the benefits of choosing Brandview Ballroom for your wedding festivities is the flexibility to design the wedding of your dreams. This means you can host your ceremony at an entirely different venue and then move to Brandview Ballroom for your cocktails and reception. Or you can plan a wedding package with a ceremony at Brandview itself. Brandview's Patio makes a lovely area for an outdoor ceremony in the gorgeous California weather, so you and your guests never have to leave the premises.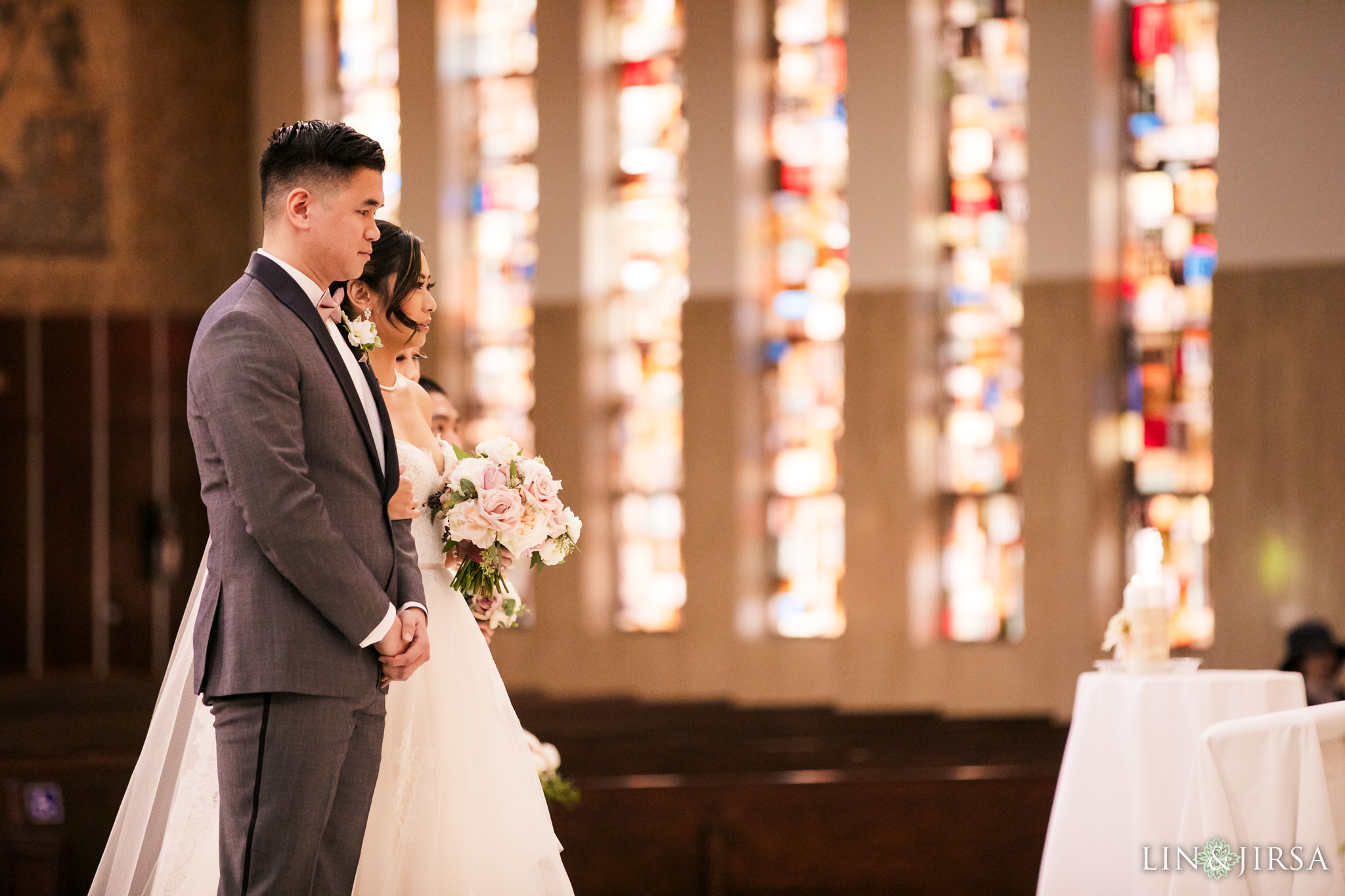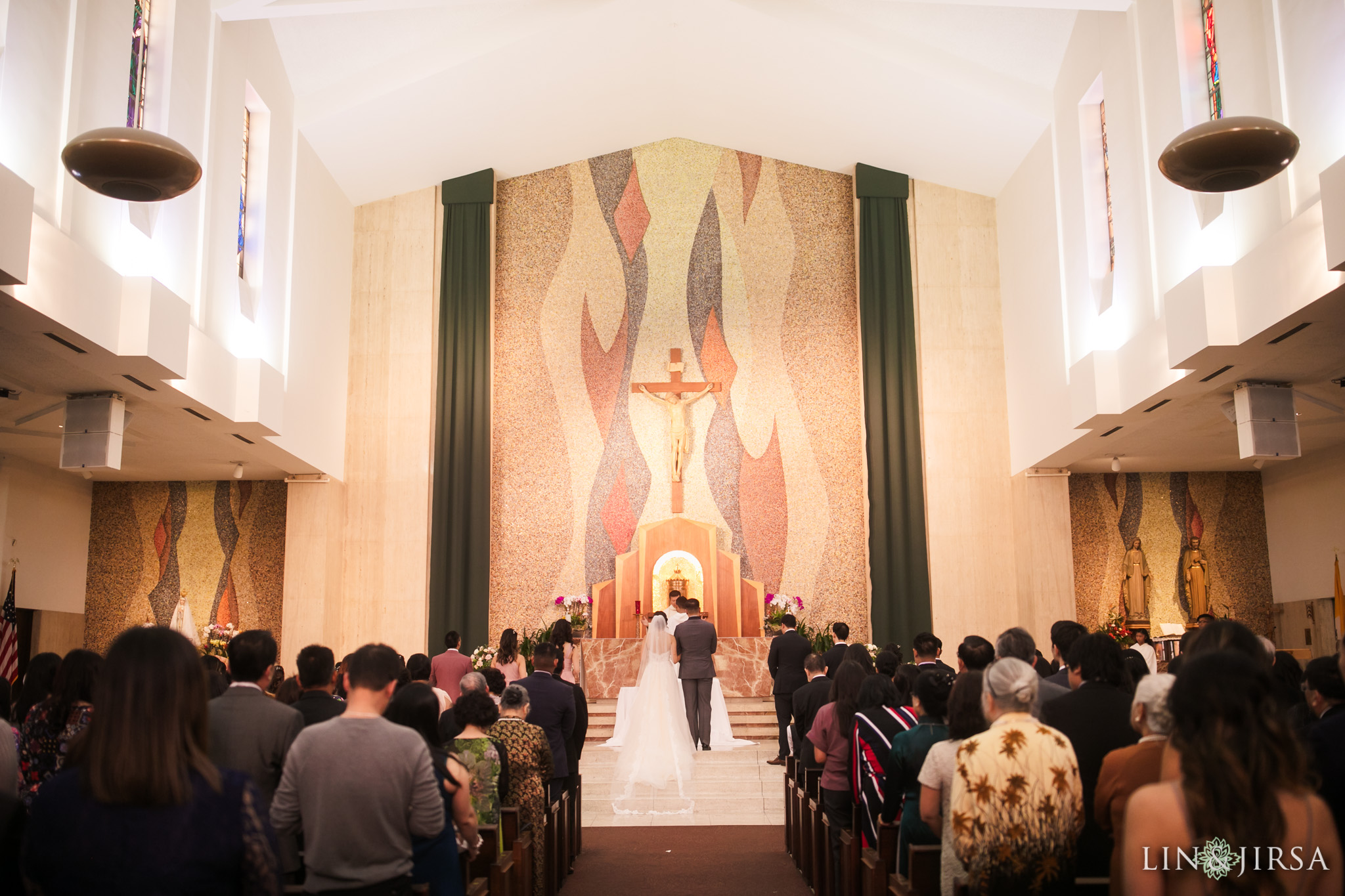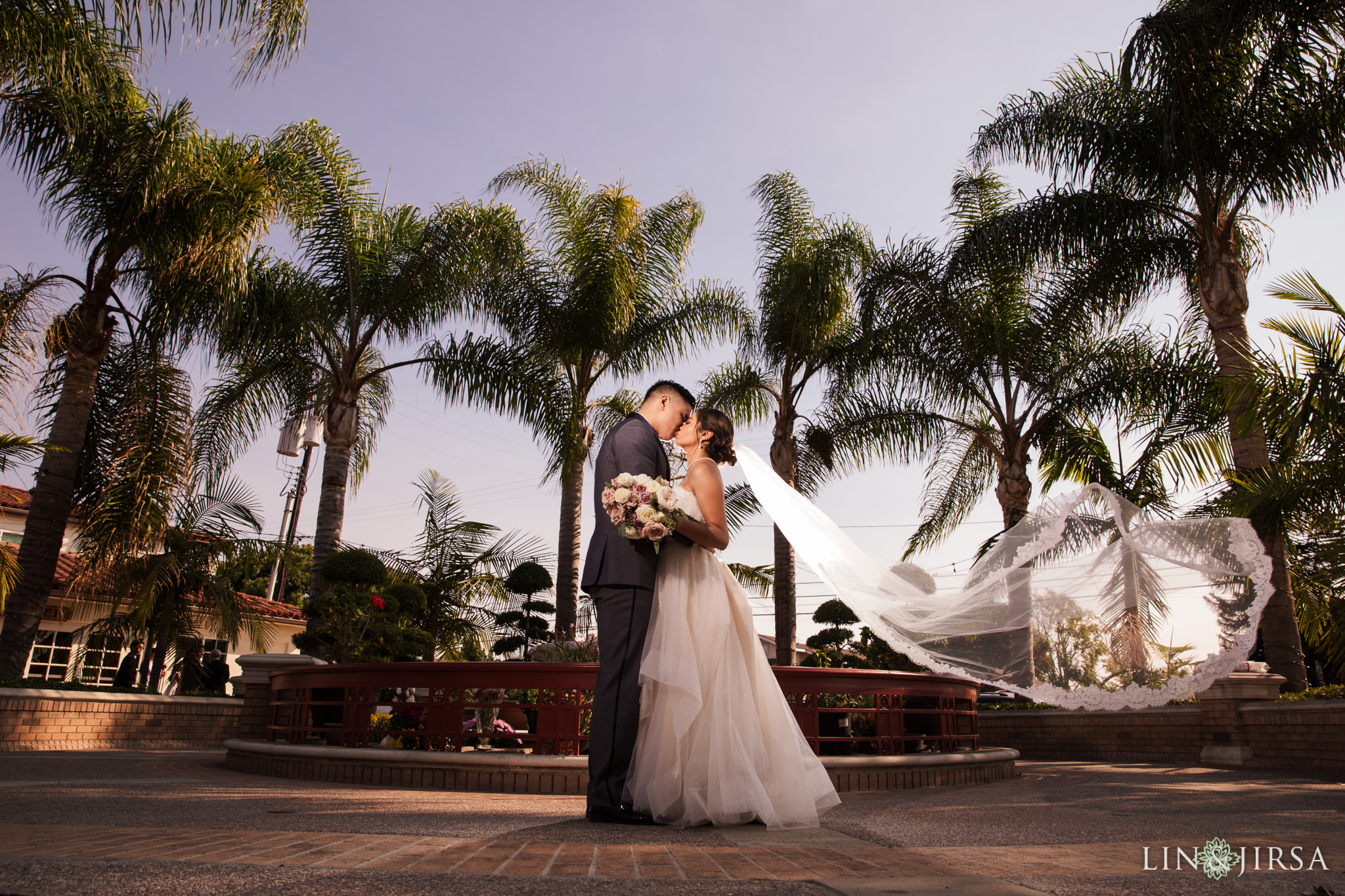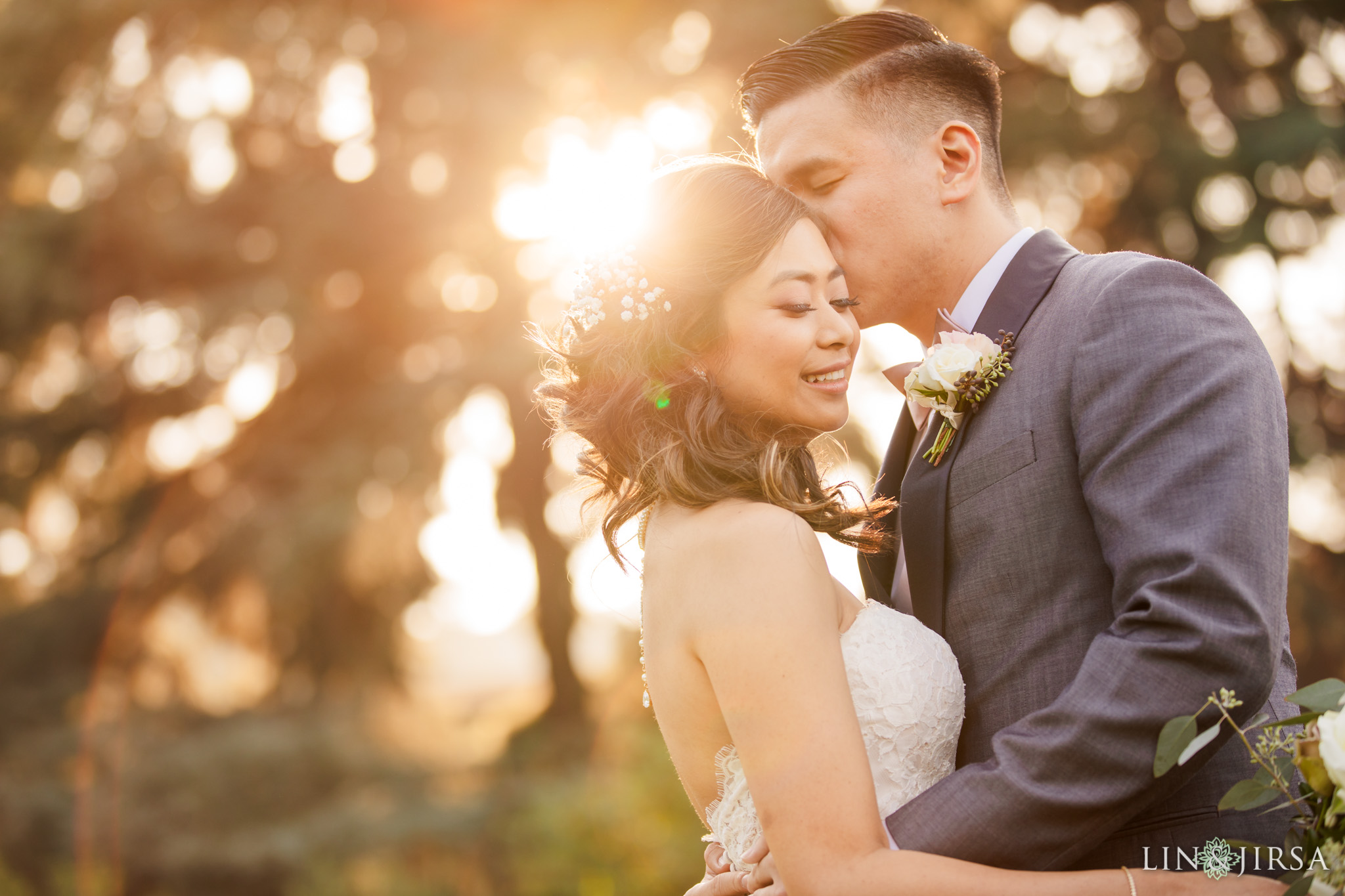 Wedding Reception at Brandview Ballroom
The ballroom is perfectly designed for you to put your own personal stamp on your dream wedding. The spacious dance floor can be the focal point of the room, or the staff can set it up as a smaller t-shaped dance floor. You can work with our staff to arrange the tables in a way that best suits you and your guests. You can arrange serving stations so that guests can dine family-style, or servers can bring you and your guests a delectable plated meal, course by course. You can set up an ice cream bar or a sushi station. Either way, you'll be dining, toasting, and dancing the night away in style at this venue.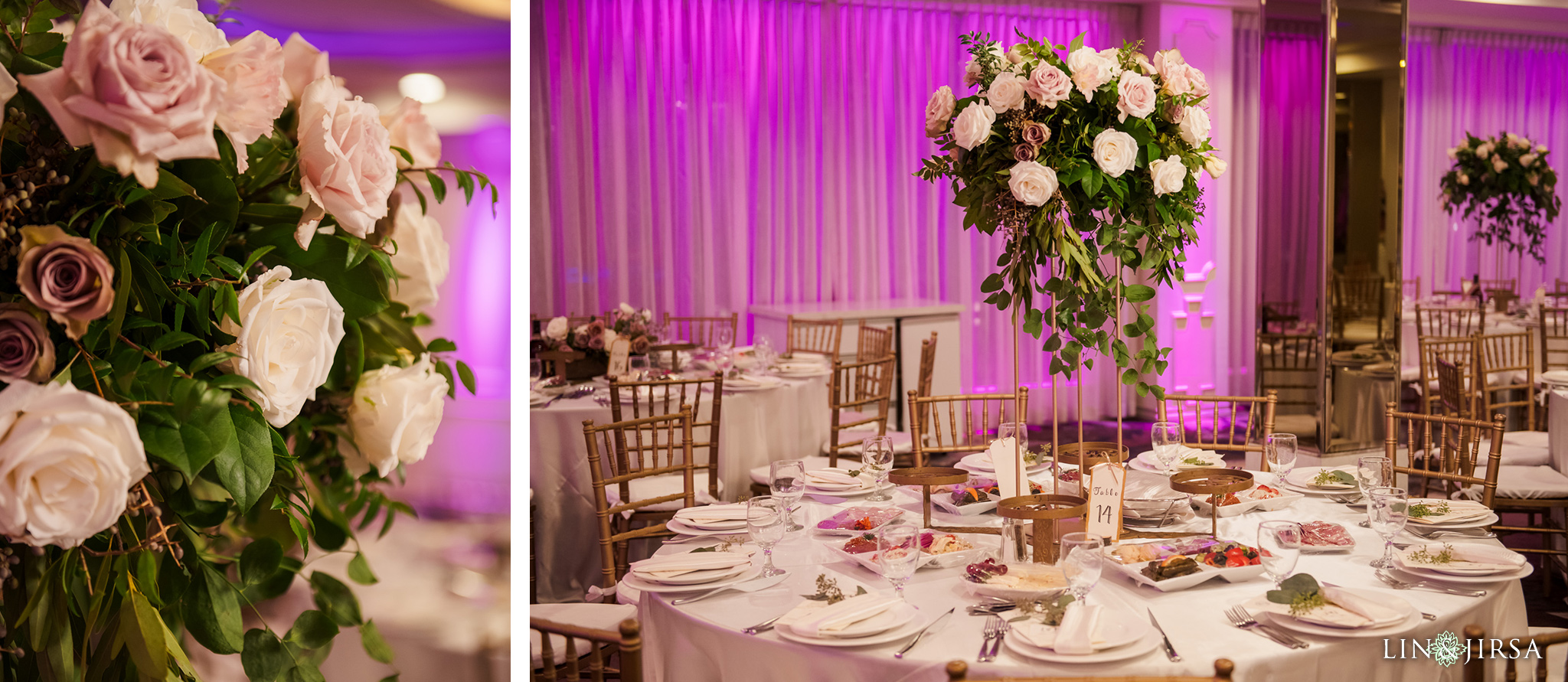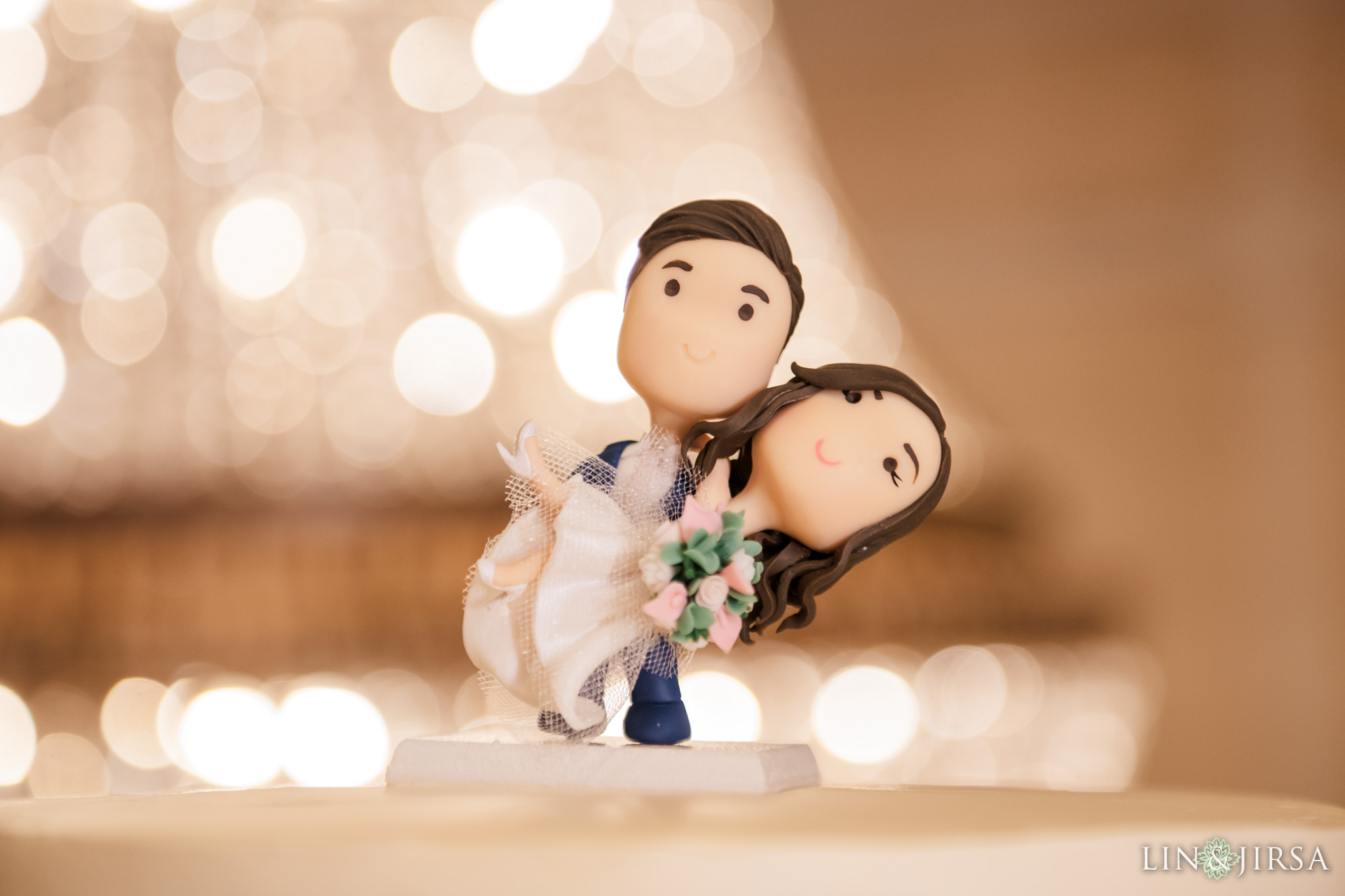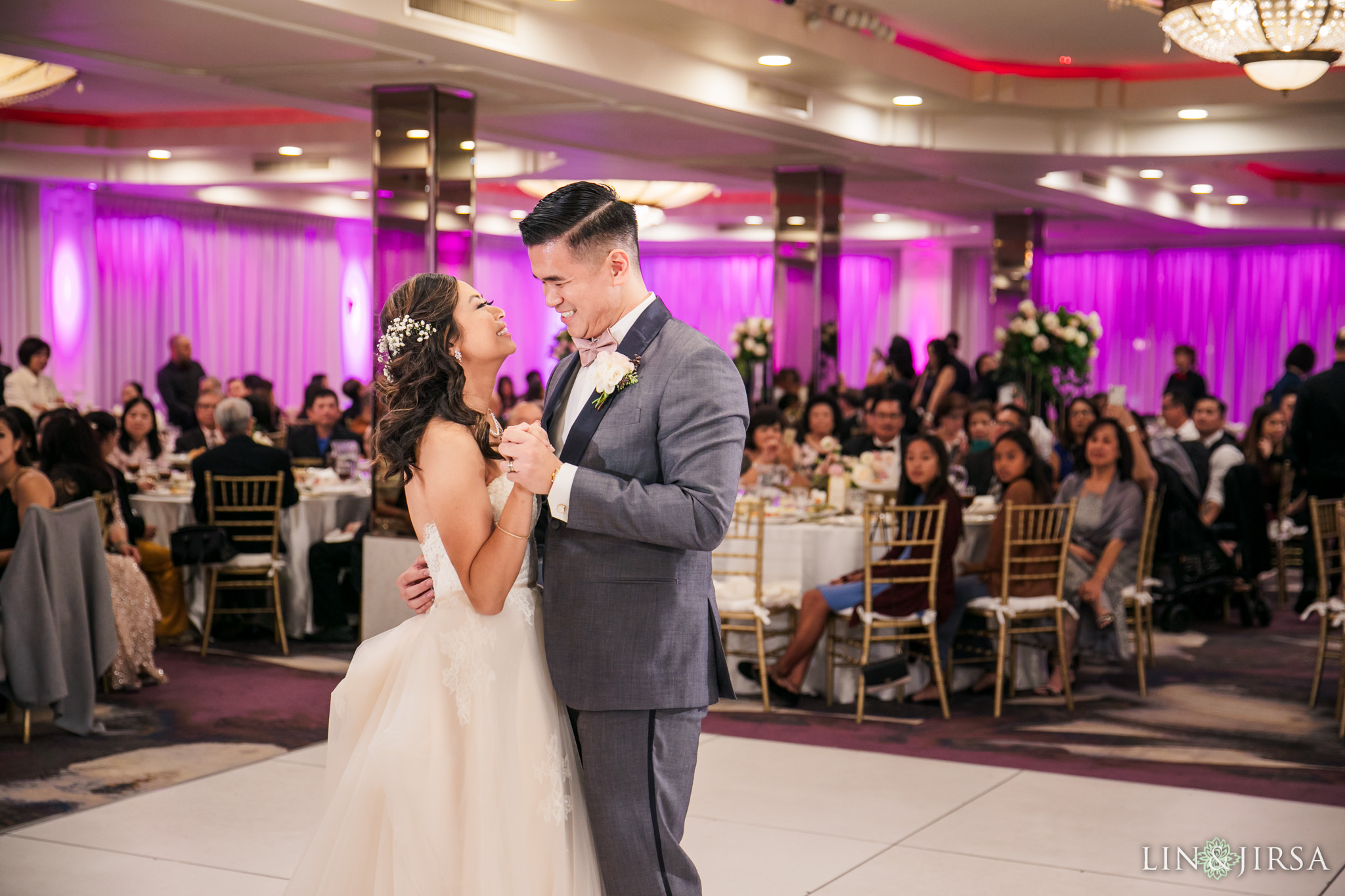 Nighttime Photography at Brandview Ballroom
As the day is winding down, make sure to take some time together for some intimate photos on the ballroom's sweeping staircase under the grand onyx crystal chandelier or on the glamorous streets of downtown Glendale by any of the picturesque adjacent landmarks, like the Americana at Brand.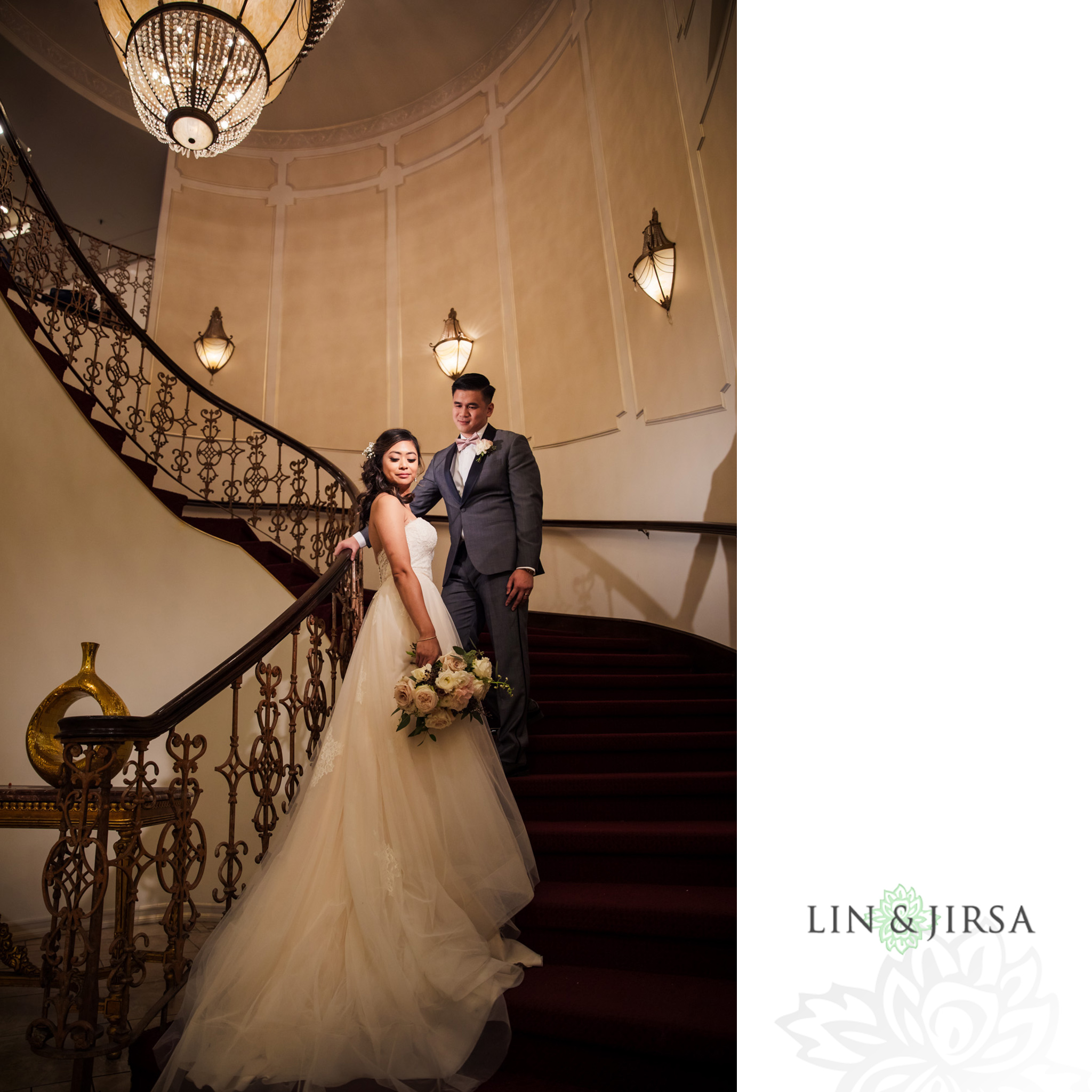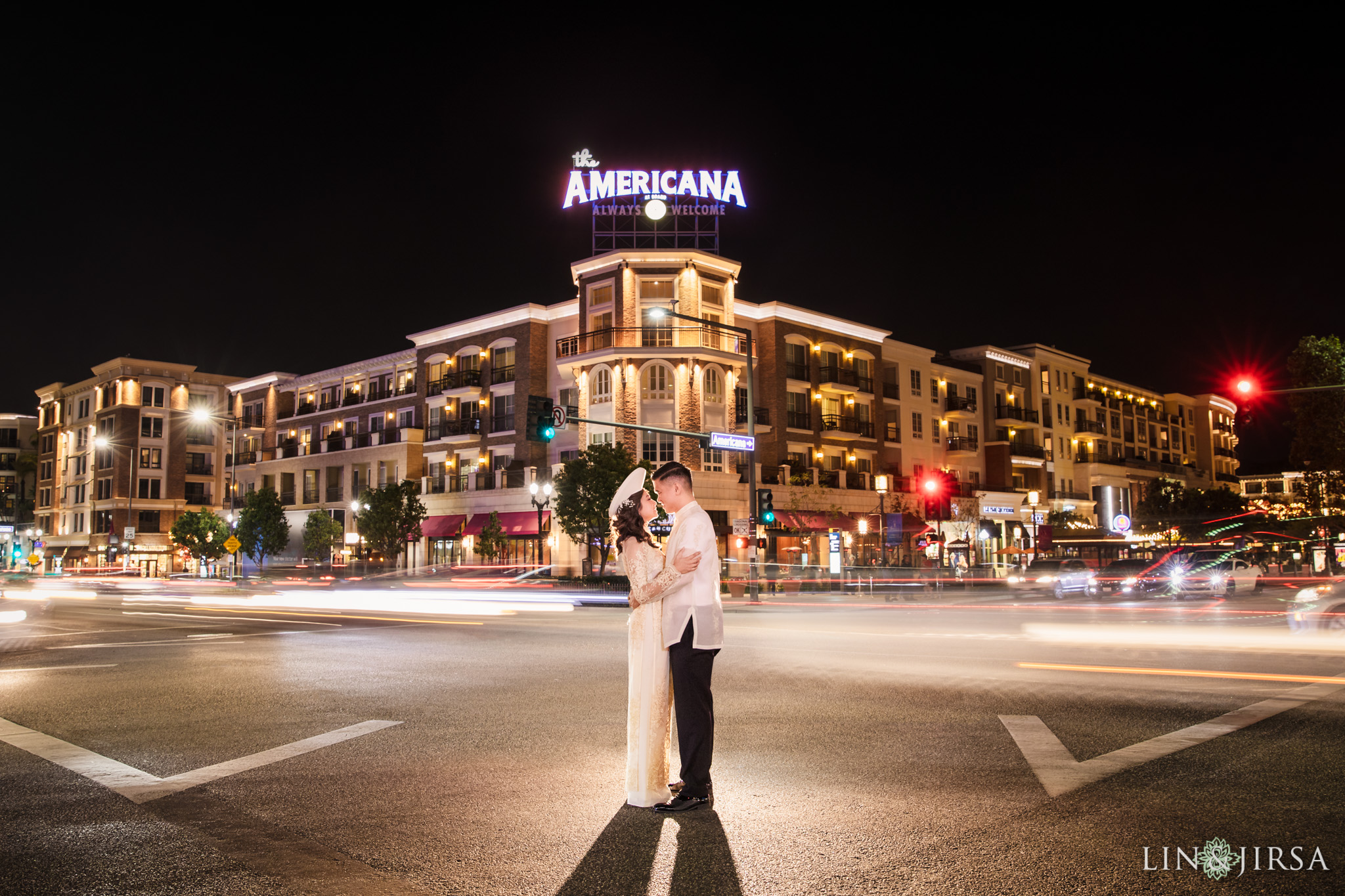 FAQ
Who can we choose for our caterer?
This venue allows you to choose from their list of preferred caterers, but you are welcome to bring in outside caterers as well.
How many guests can we invite to our wedding?
The patio accommodates 100 guests at a ceremony, and the ballroom has occupancy for up to 550 reception guests.
How late can guests stay to dance?
The venue requires all amplified music to end at 2 AM.
Brandview Ballroom is located at 111 E Harvard St, Glendale, CA 91205.