Marina del Rey Marriott Weddings
Right next to iconic Venice Beach and Santa Monica sits Marina del Rey, one of LA's most sought-after coastal communities. On Mother's Beach resides the modern-chic Marina del Rey Marriott Hotel, surrounded by swaying palm trees and glistening sand. With 20,000 square feet of event space spread out over 15 rooms, as well as outdoor areas for a rooftop ceremony or cocktails around the azure pool, this venue may be the perfect spot for the wedding of your dreams.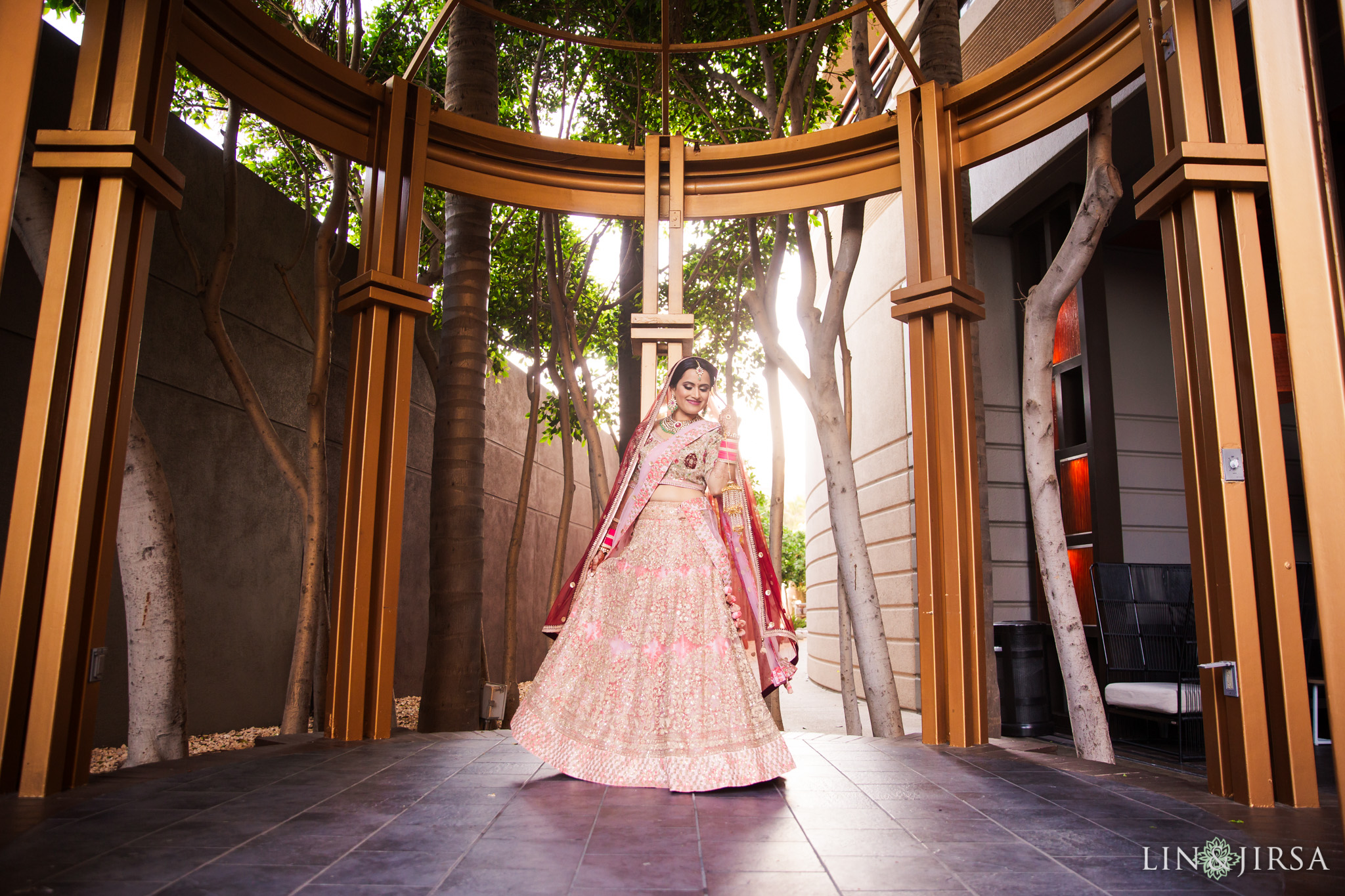 Wedding Photography at the Marina del Rey Marriott
There are plenty of outdoor locations at this venue that serve as gorgeous, tropical backdrops to a couple's session or wedding party photography.  The oversize bronze open gazebo is an exquisite spot for some unforgettable photos.
We at Lin and Jirsa Wedding Photography would be honored to capture each moment and emotion of your day, big and small, posed and candid. We tell love stories through photographs and videos and create photo heirlooms that you'll treasure for a lifetime. We have a wealth of experience in documenting the vibrant colors and beautiful customs of Indian weddings, from Mendhi parties (see the gorgeous henna tattoos on the bride pictured below), to Sangeet, to the grand Baraat (also pictured below). Whatever your traditions, heritage, and style, we would love to take gorgeous photographs of your unique wedding.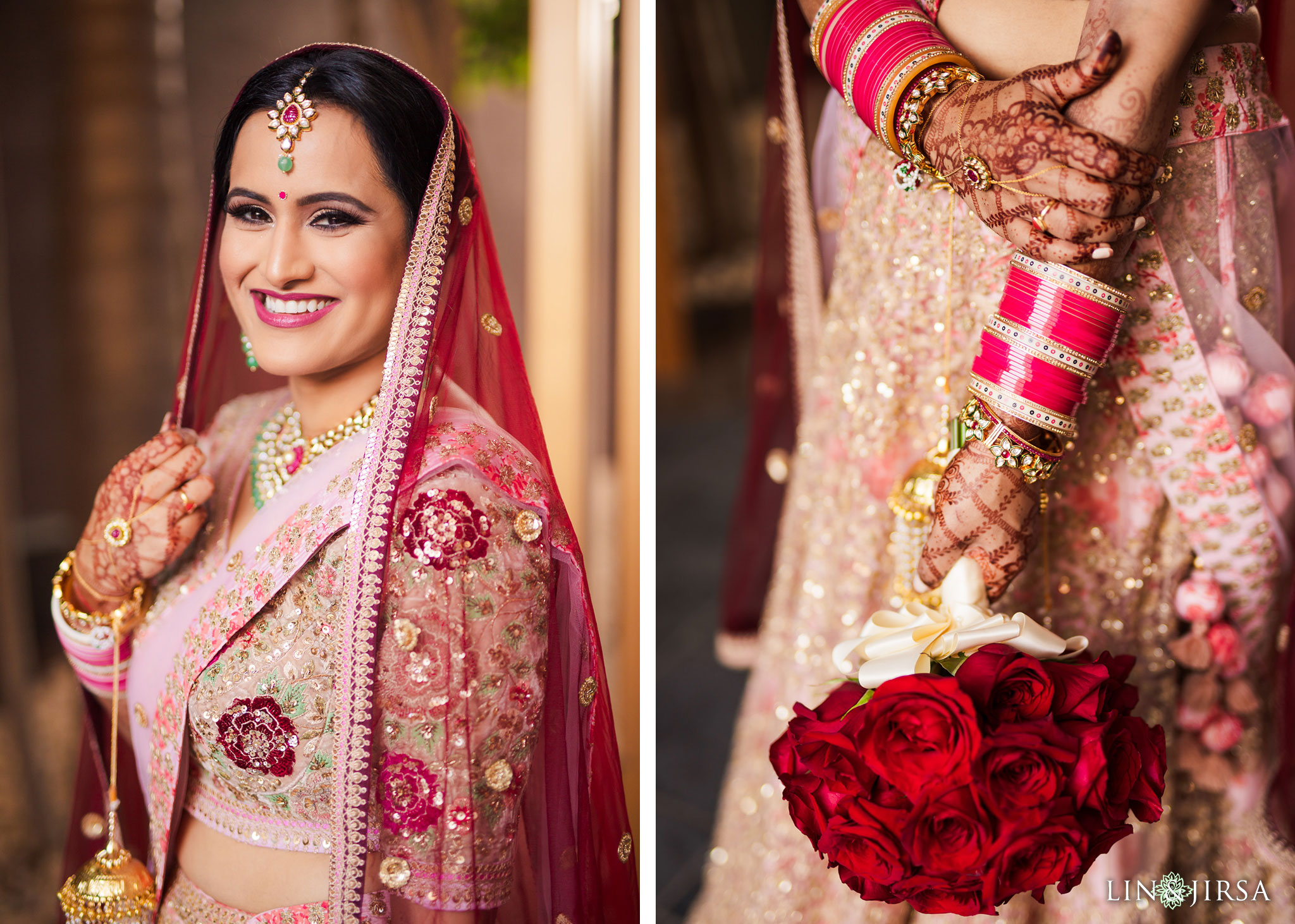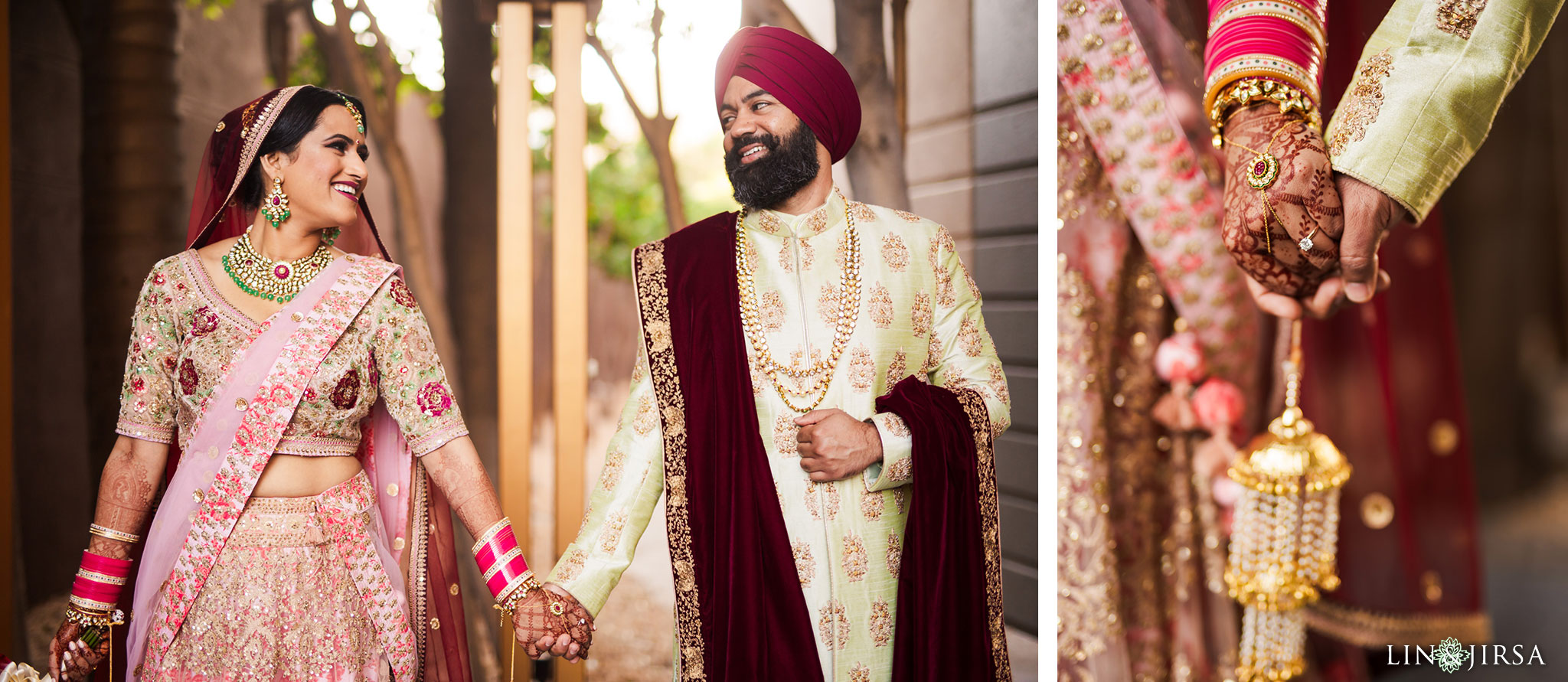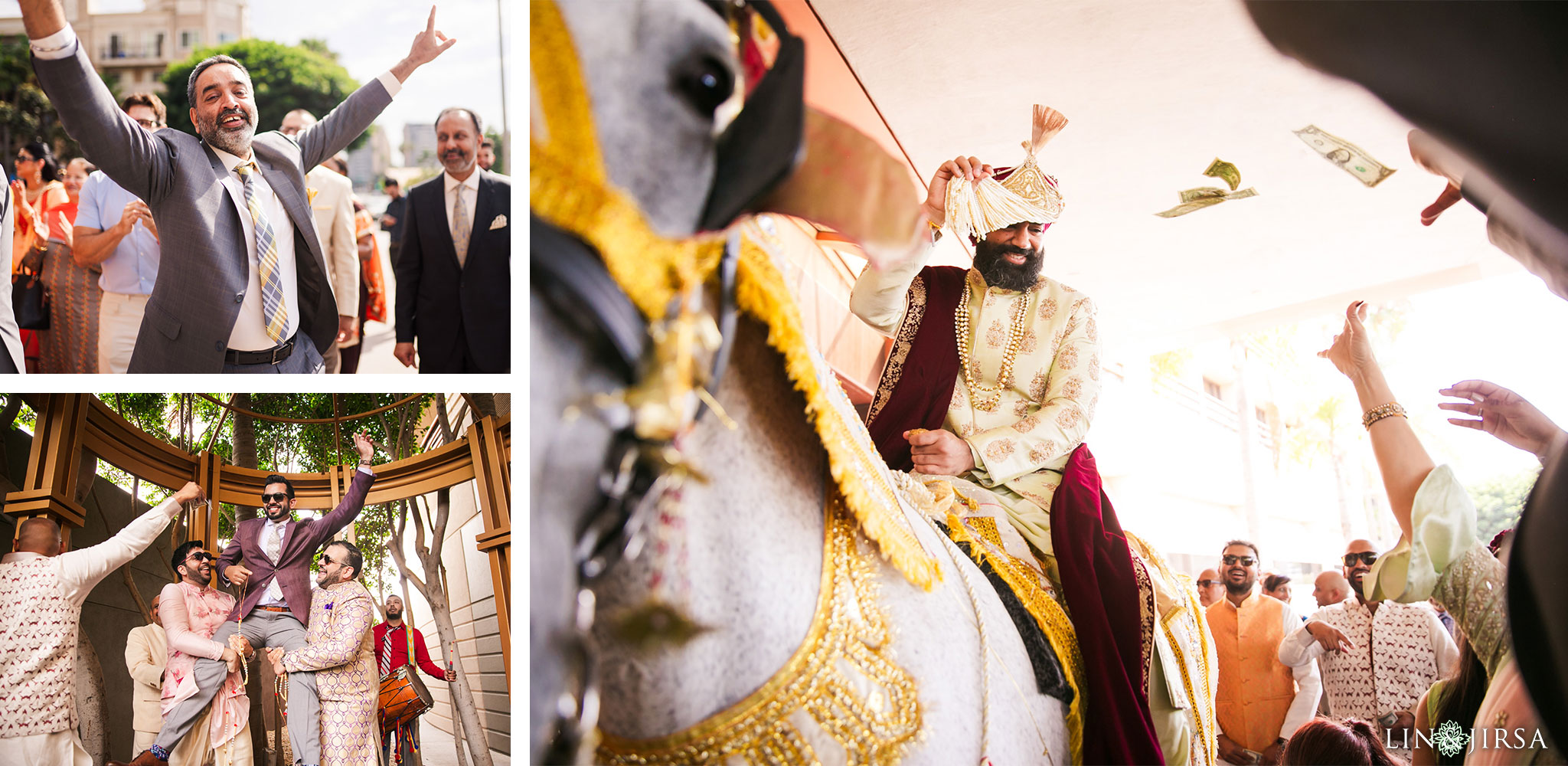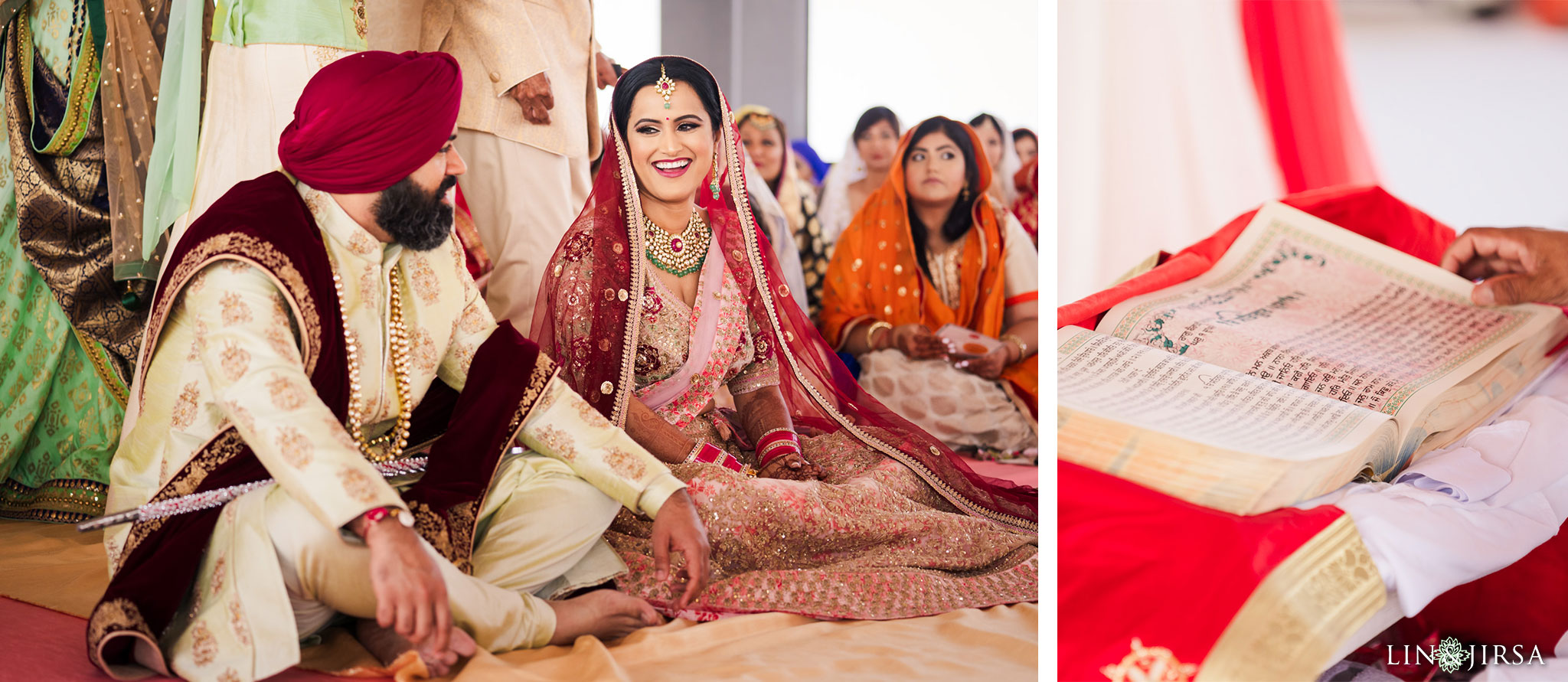 Wedding Ceremonies at Marina del Rey Marriott
The rooftop patio at the hotel, called the Bayview Plateau, is a spectacular spot for an unforgettable ceremony. You'll say your vows in full view of the sprawling city and Marina below you. You can walk down the aisle on a trail of rose petals, and then guests will watch you tie the knot under the Southern California sun while ocean and rooftop breezes cool the pleasant air.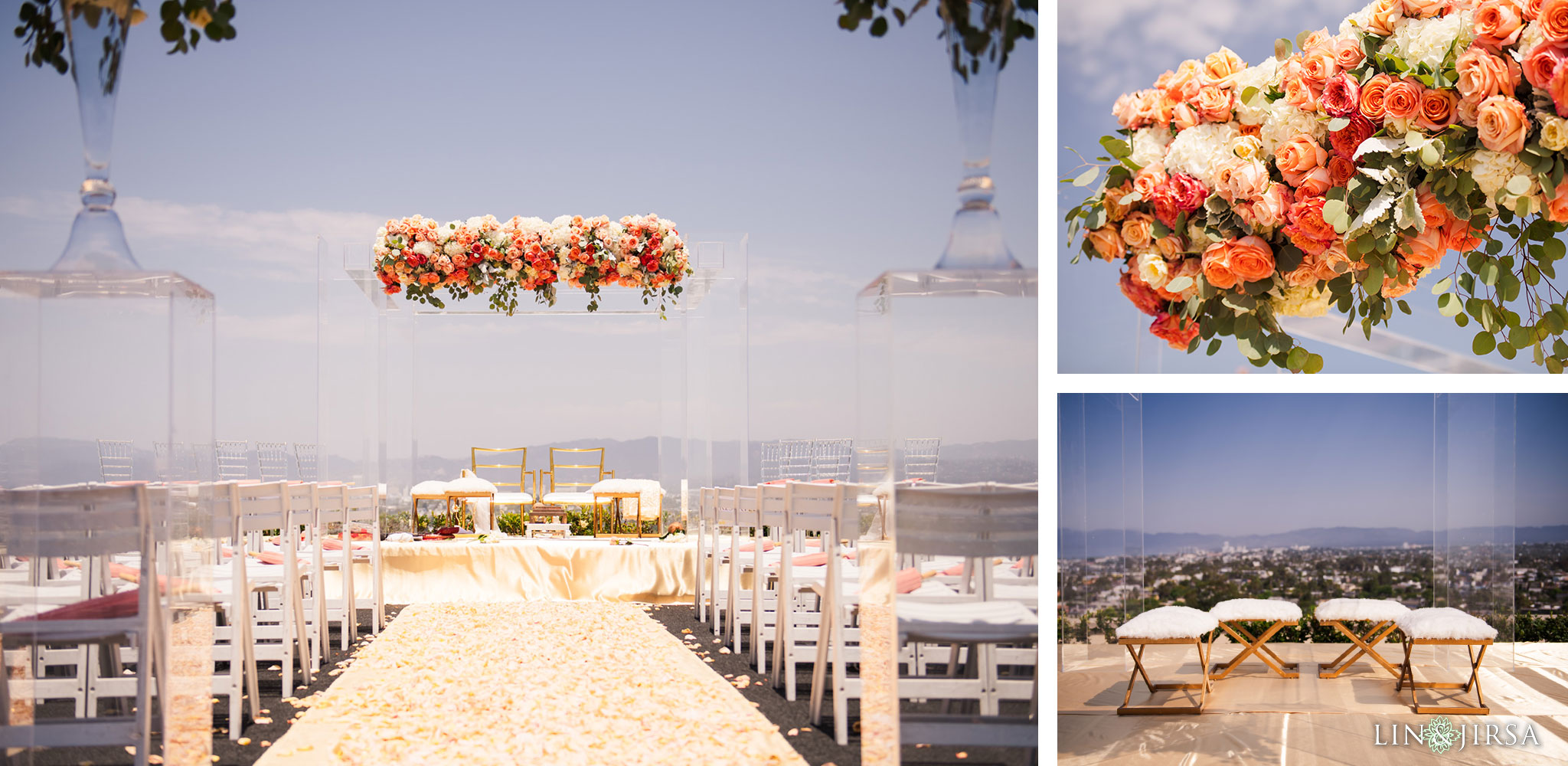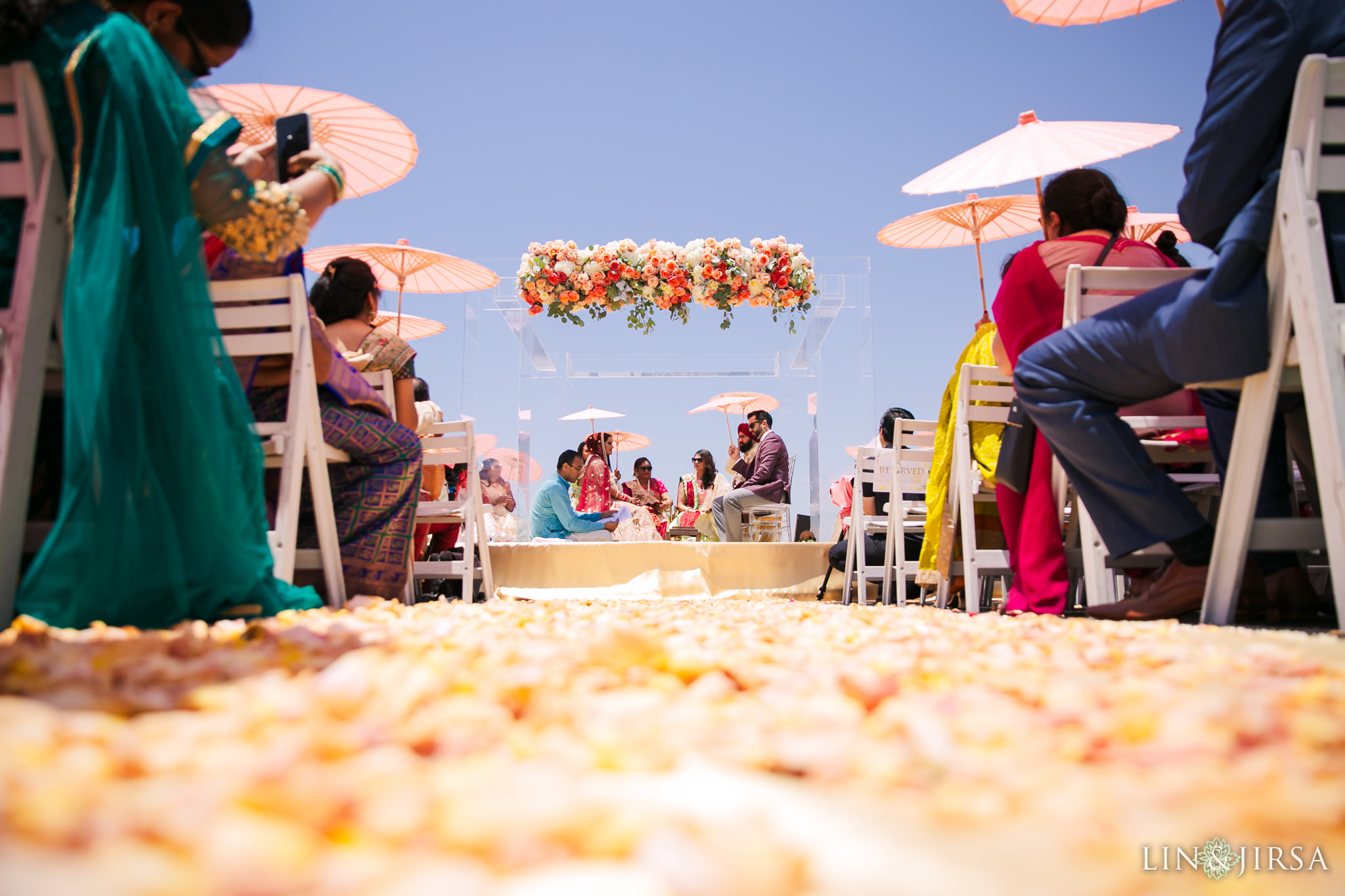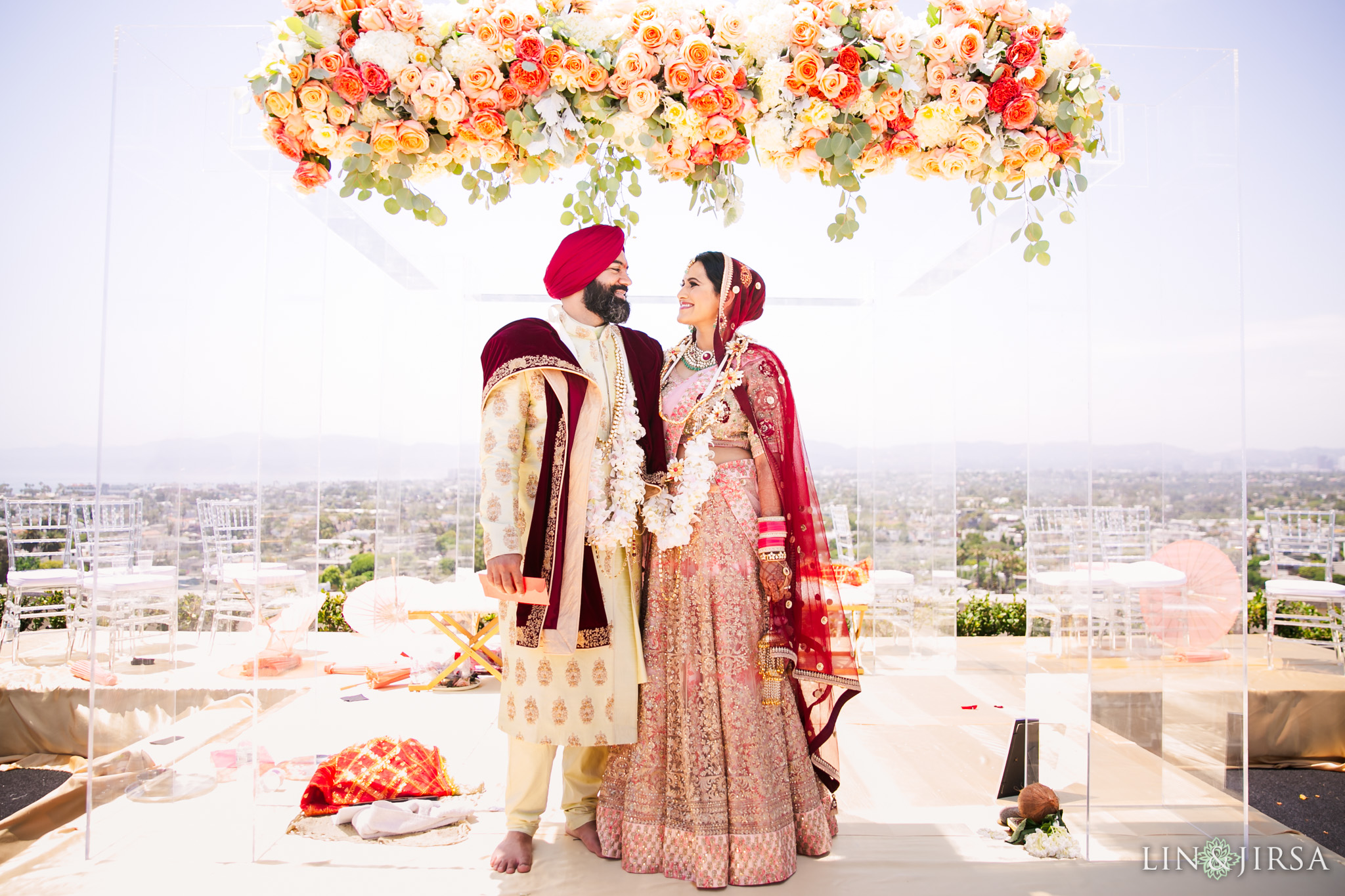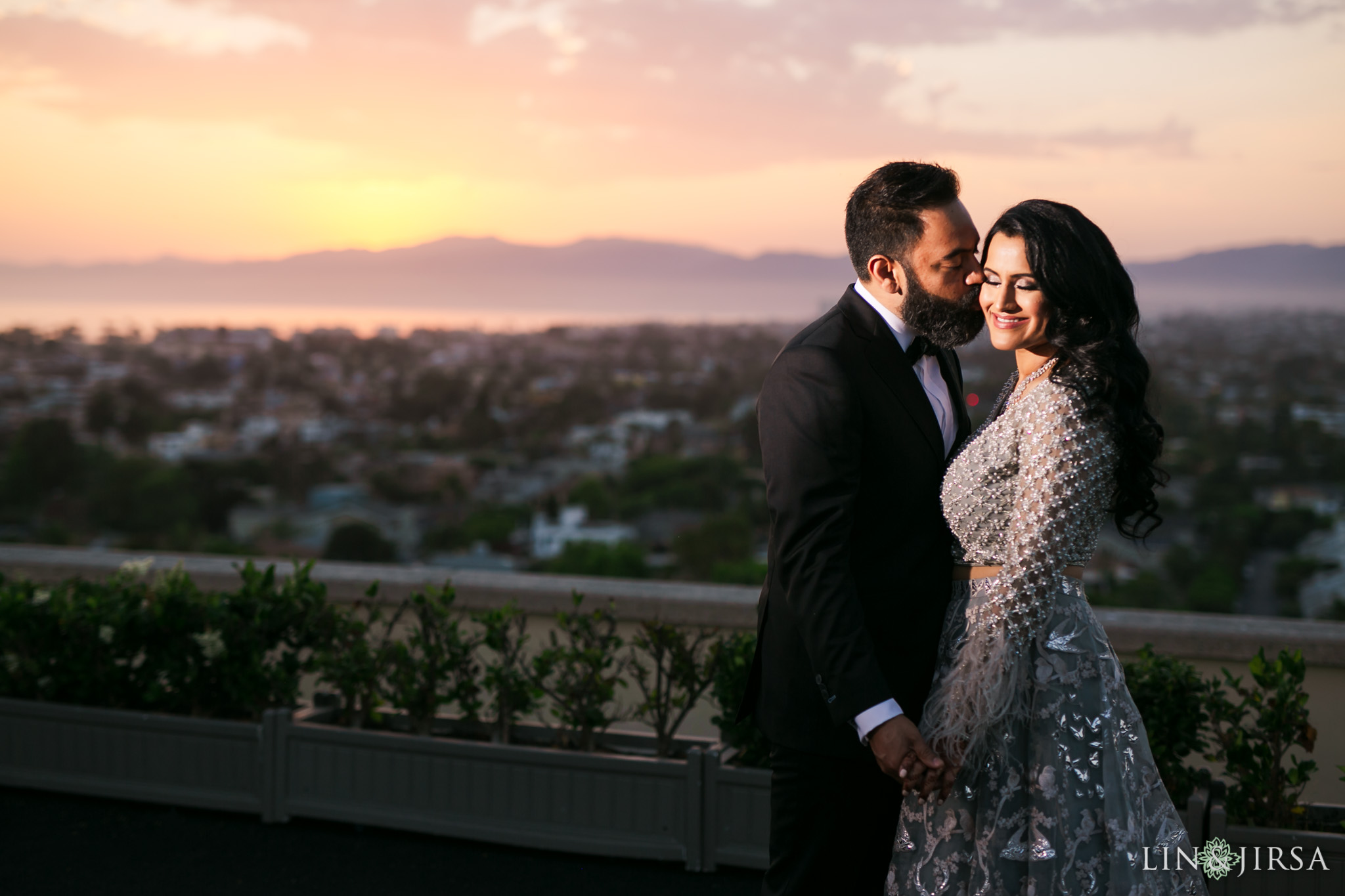 Wedding Receptions at the Marina del Rey Marriott
This hotel has a number of event rooms with diverse layouts, each suited to accommodate different wedding styles and sizes. The rooftop Bayview Ballroom is perhaps the most talked about, with its floor-to-ceiling windows that boast views of the Pacific Coastline and Marina. If you are planning a larger fete, the California Ballroom can meet all of your needs. It has both indoor and outdoor spaces that guests can move between as desired. Or you can host both your ceremony and reception at the outdoor Bayview Plateau. For an intimate micro-wedding, the Promenade Room represents small-scale luxury. Whichever venue you choose, your reception will be a chance for you and your guests to let your hair down a bit and dine, toast, and dance the night away.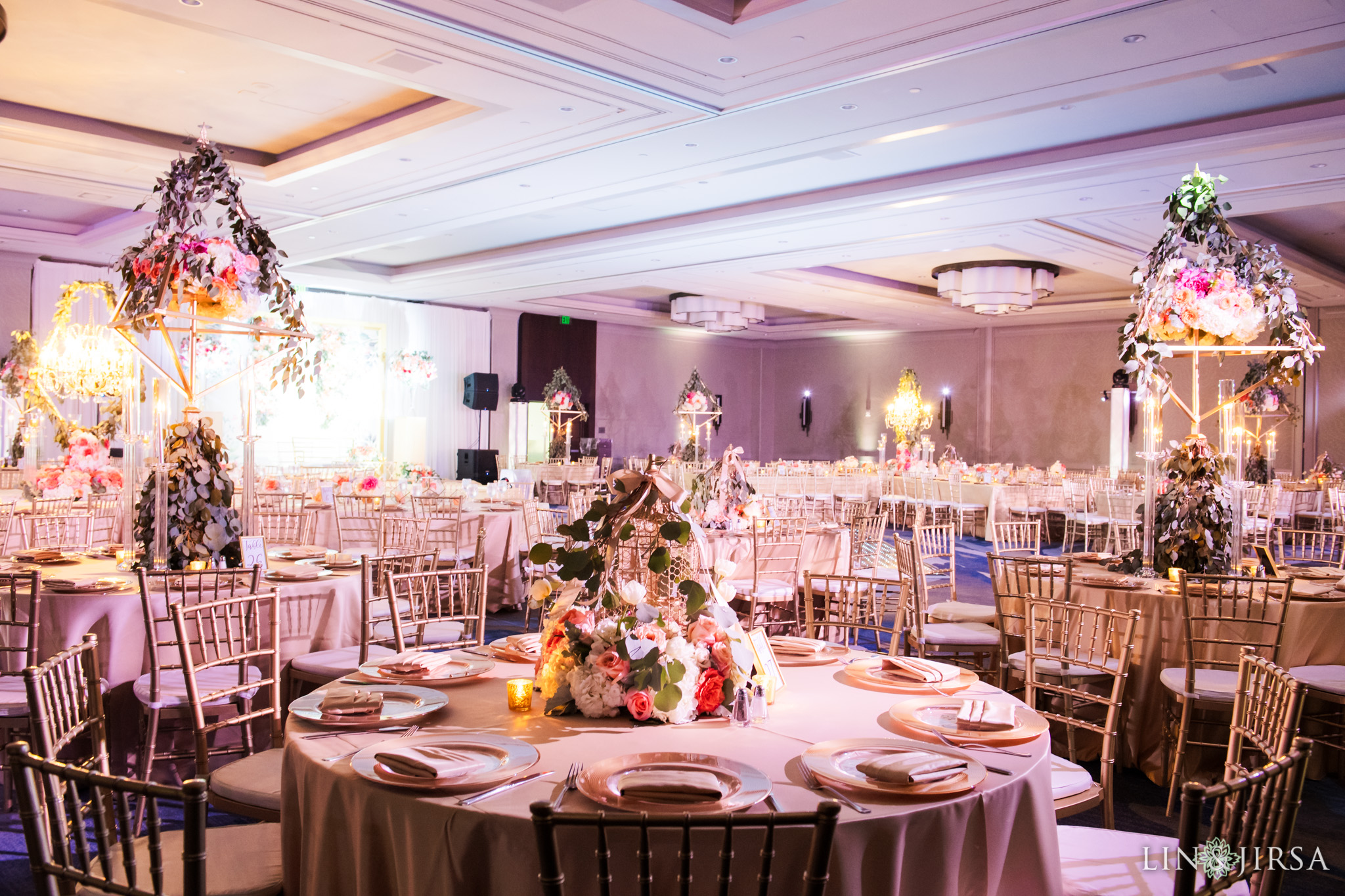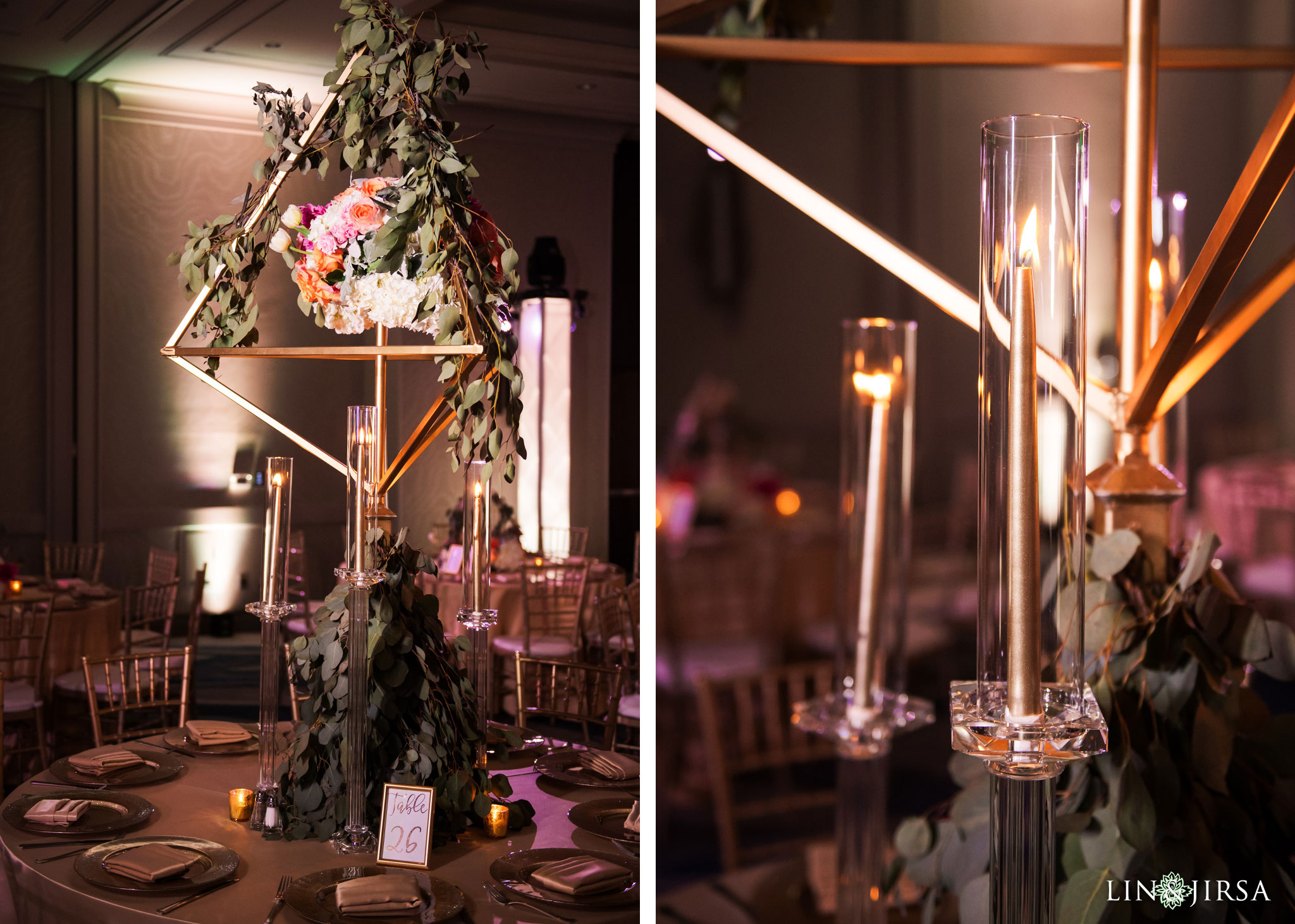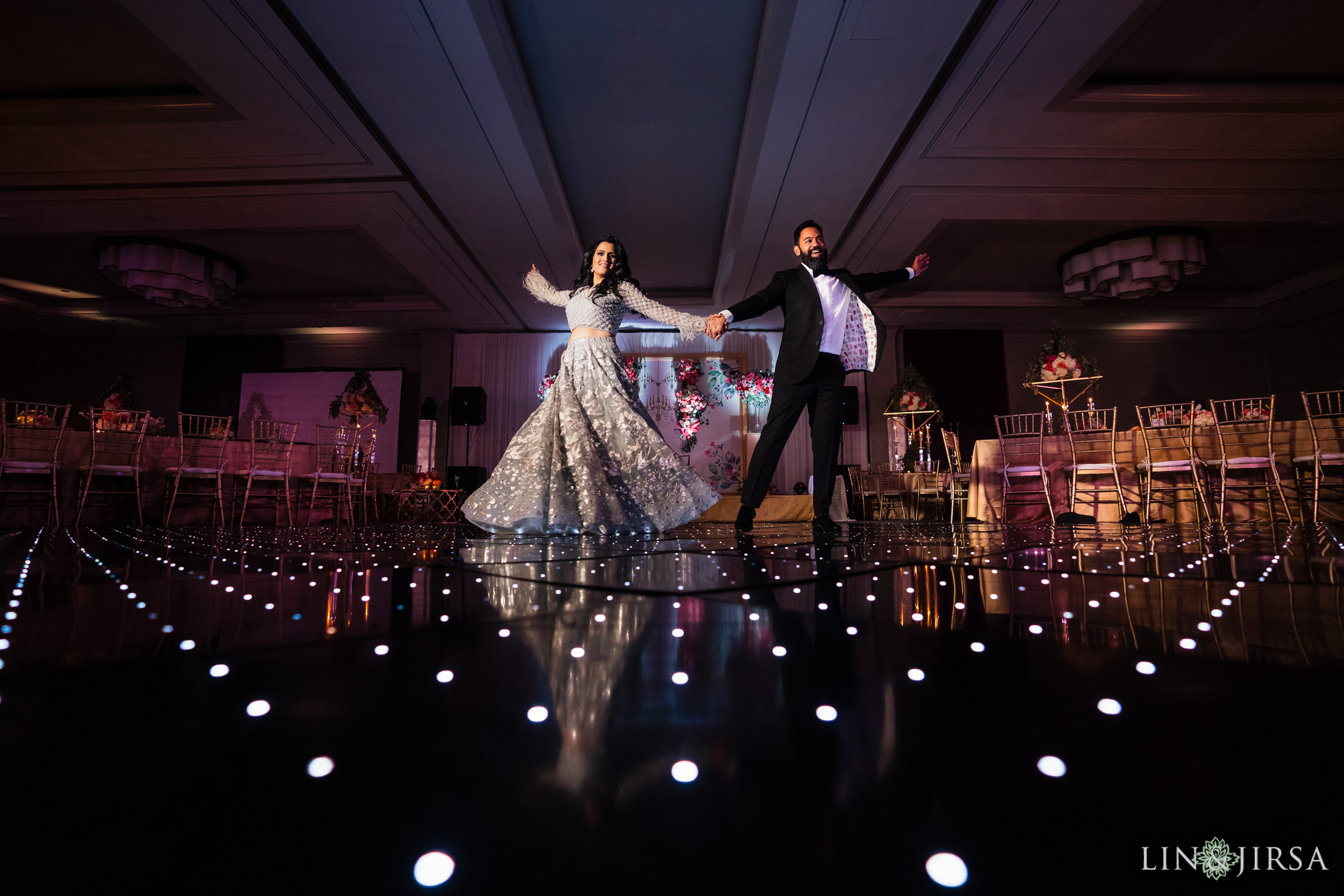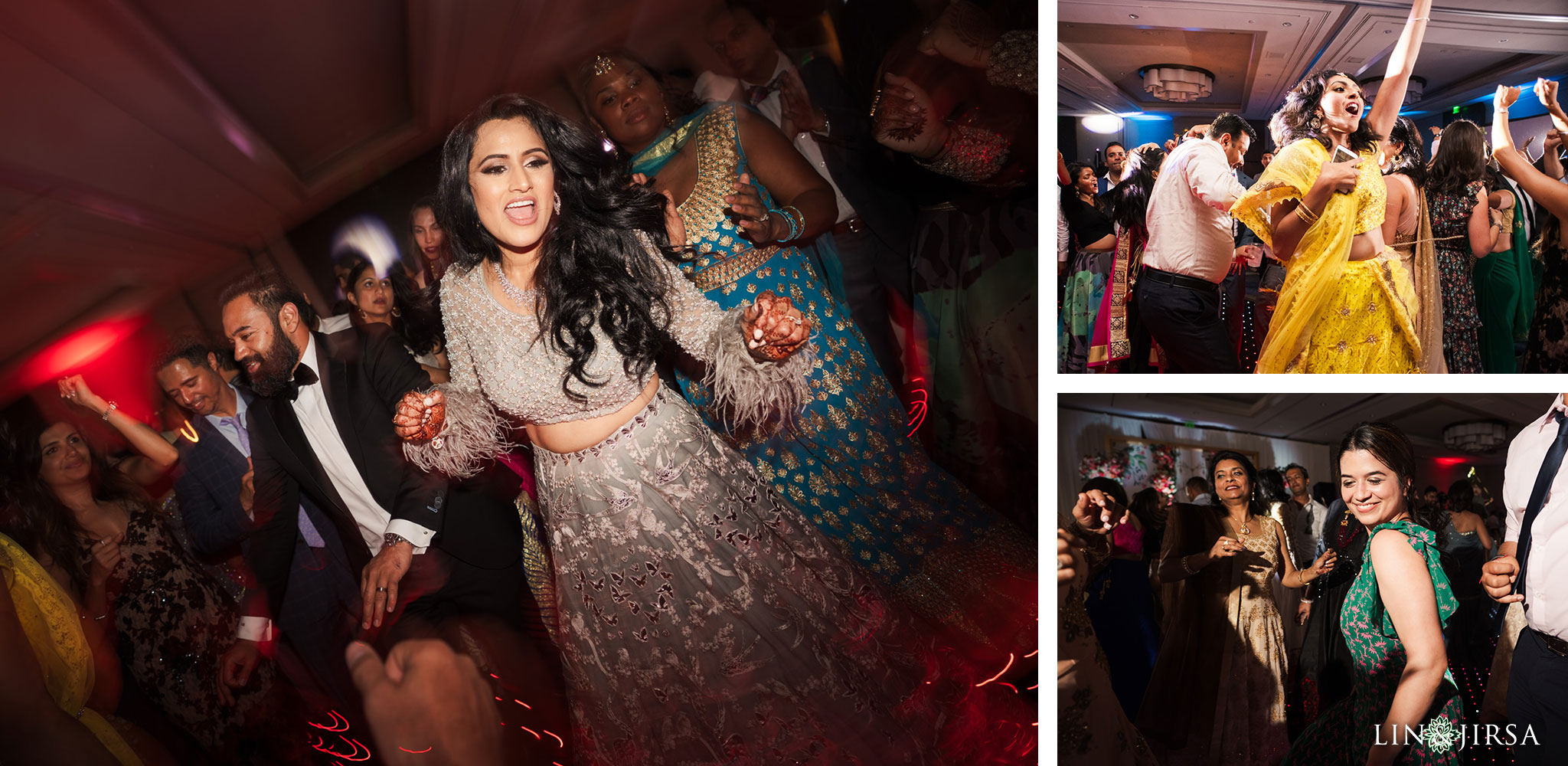 FAQ
How many guests can we invite to our wedding at this venue?
Depending on the location you choose, you can invite various numbers of guests. The Bayview Plateau can accommodate 240 of your loved ones for a ceremony. The Bayview Ballroom can host up to 299 guests seated for a dinner reception. The Spacious California Ballroom can seat up to 650 guests for a reception, while the quaint Promenade Room can seat just 100 dinner guests.
How much time will be allowed for our reception?
This venue allows you a six-hour window, excluding setup and cleanup.
Who can we hire to cater our wedding?
All food and beverage is handled by the venue.
Marina del Rey Marriott is located at 4100 Admiralty Way, Marina del Rey, CA 90292.