Why we love Montage Beverly Hills Weddings
In the heart of sumptuous, sophisticated Beverly Hills, Montage Beverly Hills is the epitome of grace and luxury. With Spanish-Colonial architecture and red-tiled roofs that recall the glamour of old 1920s and '30s Hollywood, this resort has every amenity that you and your guests could dream of. Whether you and your guests are enjoying a soak in the rooftop pool that boasts views of the Hollywood Hills and Rodeo Drive, enjoying a world-class spa treatment, or soaking in the atmosphere of the pleasant Southern California grounds, your wedding day will be filled with magic and romance at the Montage.
Wedding Prep at the Montage Beverly Hills
One of the advantages of setting your wedding at a five-star hotel is that you have the opportunity to book a block of rooms for out-of-town guests. They can spend your wedding weekend in luxurious comfort, with the added benefit of staying steps away from the spot where you'll tie the knot.
You may also choose to book a suite for you and your bridal party or groomsmen to be pampered, make memories together, and prepare for the day ahead. At 825 square feet with a bedroom, living room, and one-and-a half baths adorned with marble and mosaic tiles, these suites provide plenty of space to spread out and relax together with your favorite people.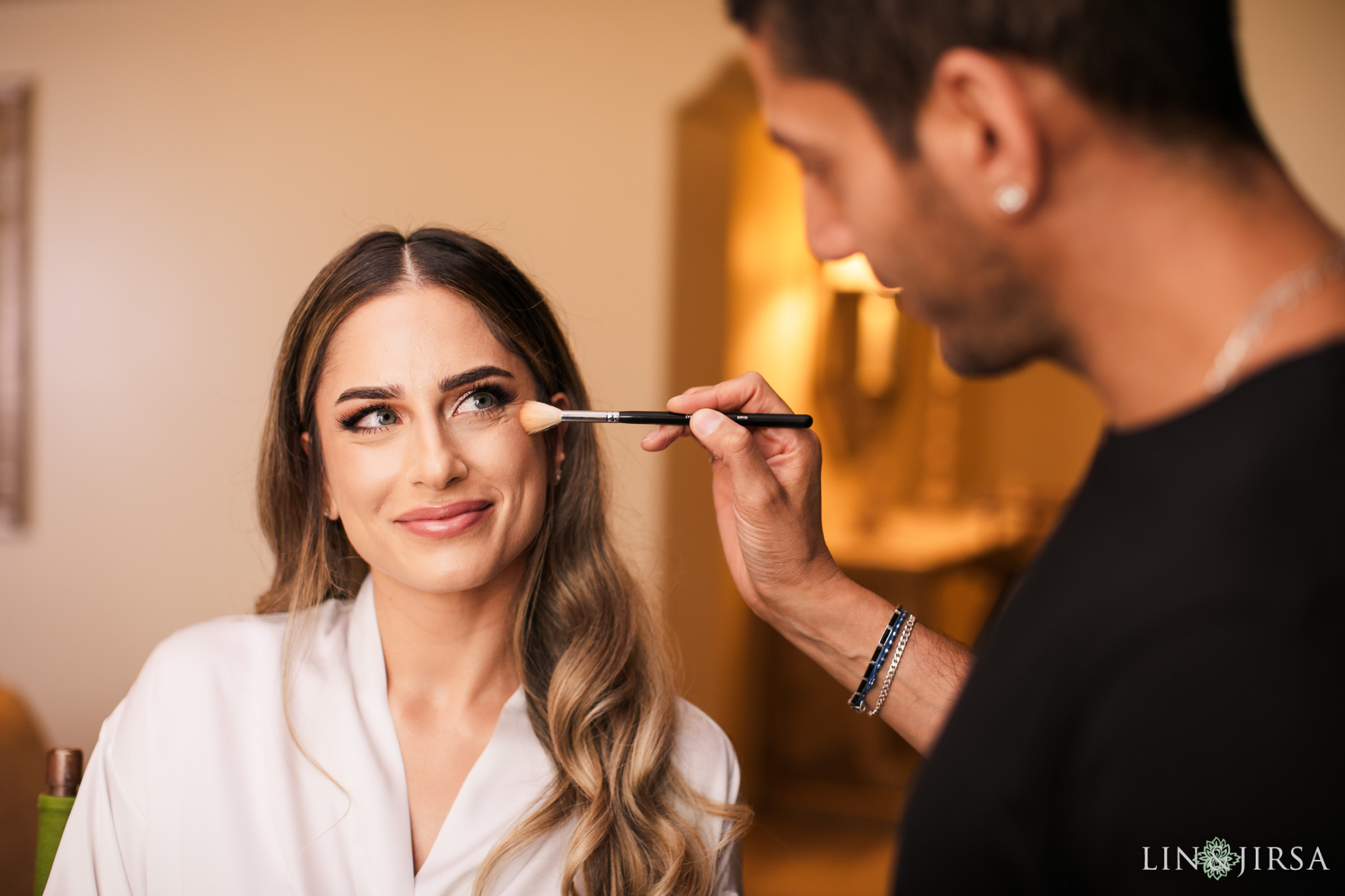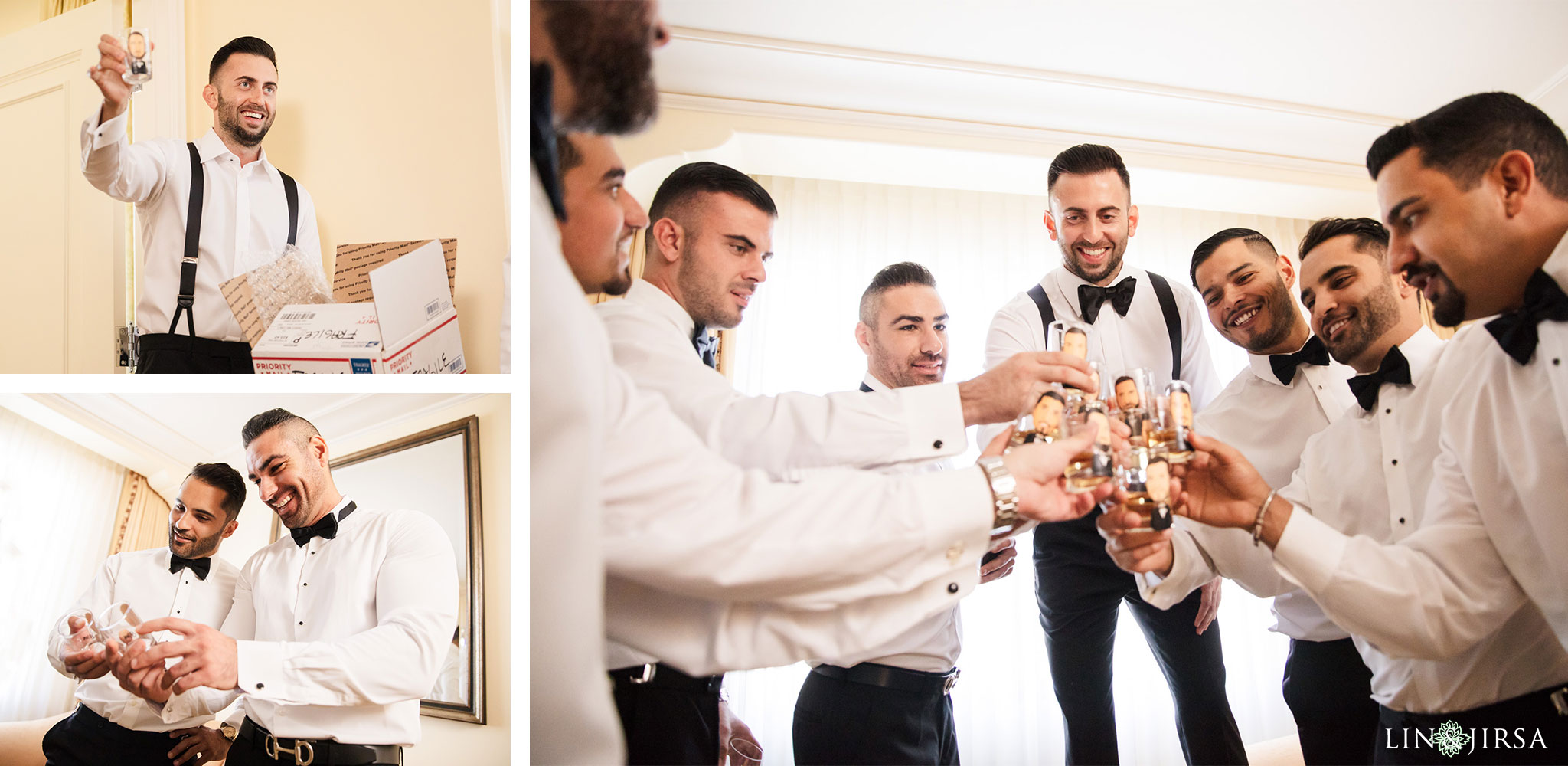 Wedding Photography at the Montage Beverly Hills
The lush, oasis-like Beverly Canon Gardens are the ideal spot for some otherworldly photo ops. Take some time away from your big day for just the two of you to take some sunset couples photography in this idyllic location.
We at Lin and Jirsa Wedding Photography would be honored to capture each moment and emotion of your big day, big and small, posed and candid. We tell love stories through photographs and video, and we create photo heirlooms that you'll treasure for a lifetime. We specialize in weddings from diverse cultures, like colorful Indian weddings, or this elegant Persian wedding pictured in this article. Whatever your heritage or traditions, we would love to document your beautiful day for you.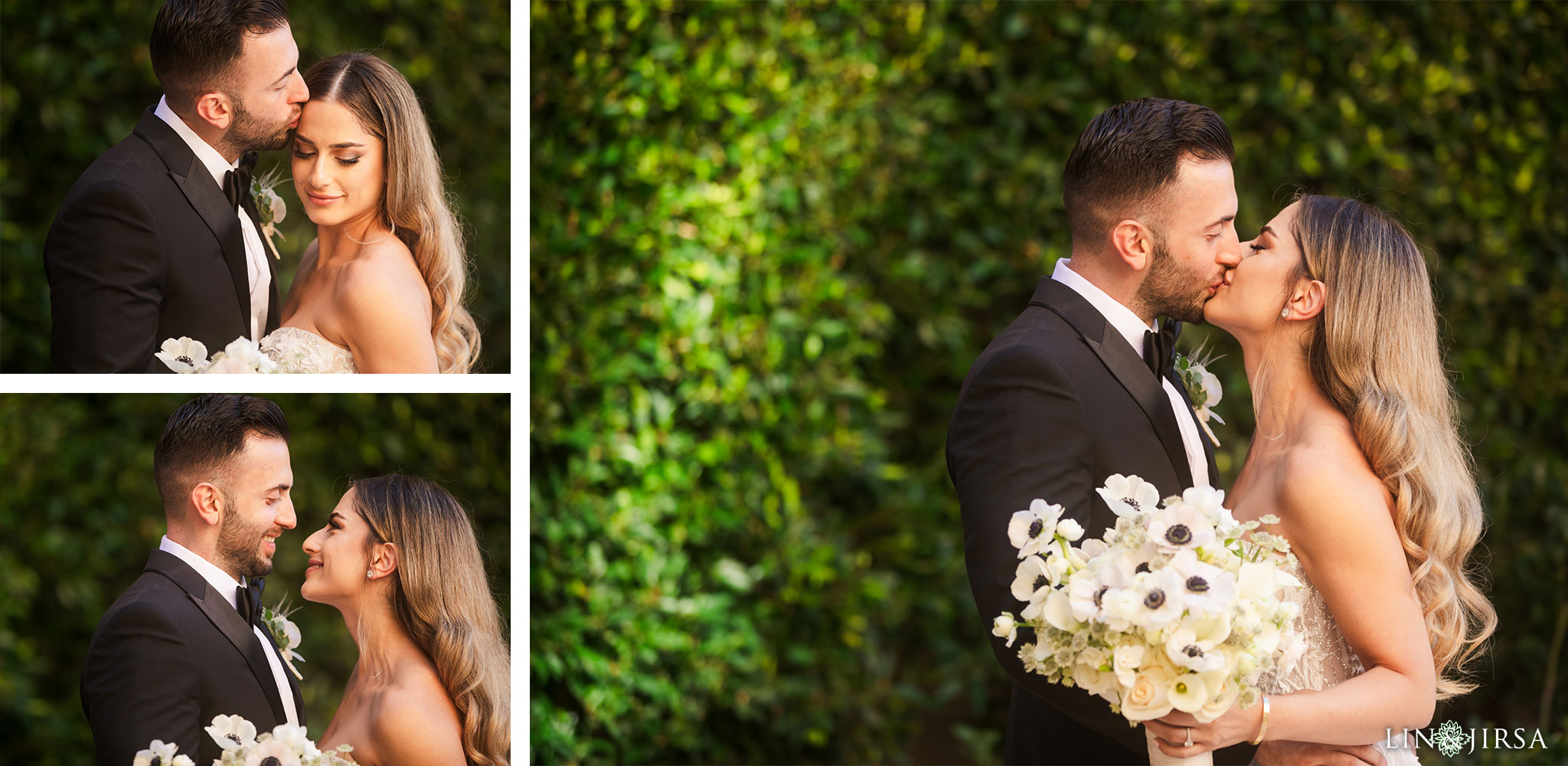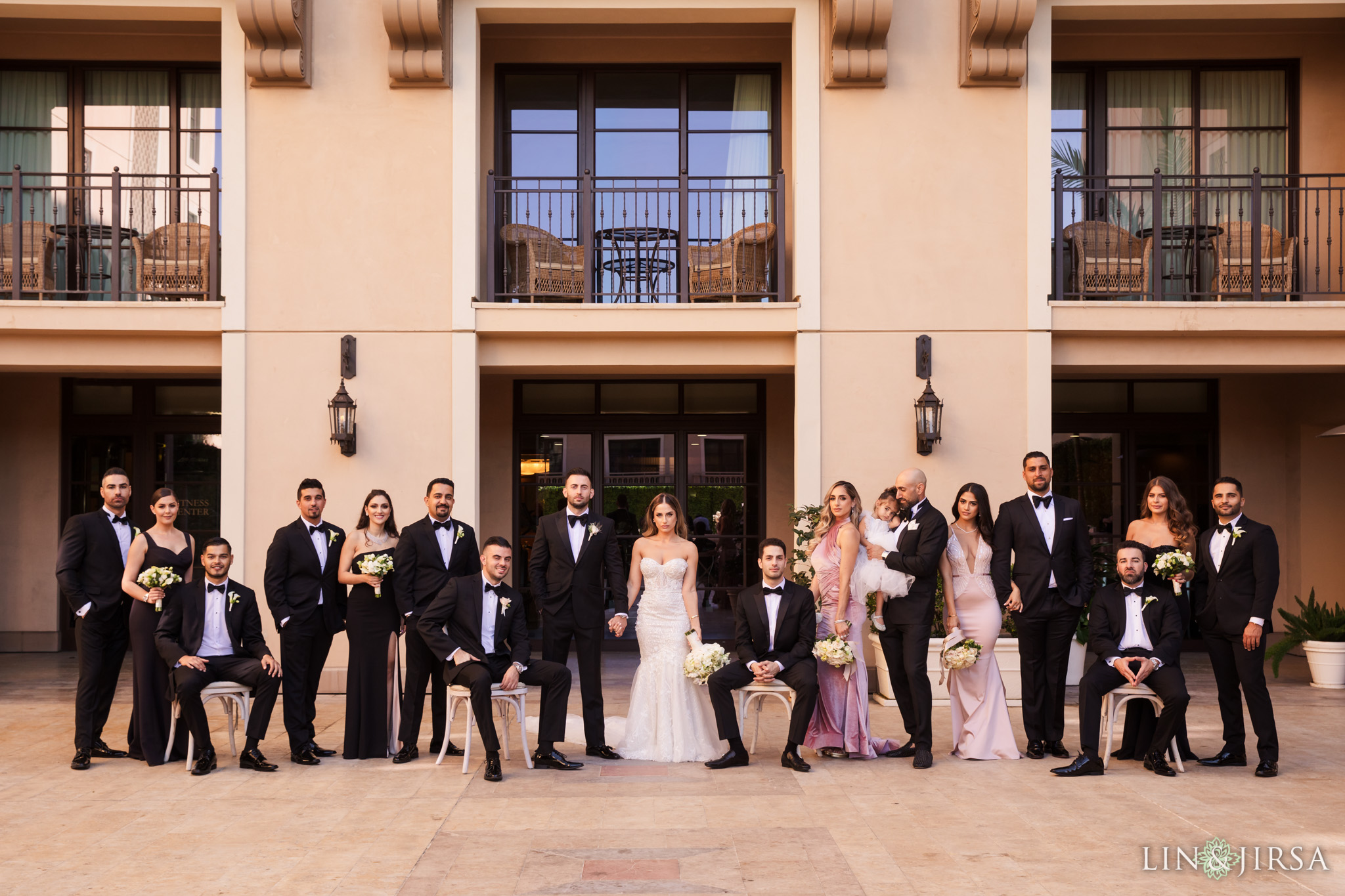 Wedding Ceremonies at the Montage Beverly Hills
The 5,000-square-foot Montage Terrace is the ideal spot for a sunny alfresco ceremony. With inlaid tile patterns, Mediterranean architectural touches, and a dramatic view of the lush Beverly Canon Gardens, this place will make saying your vows a magical experience.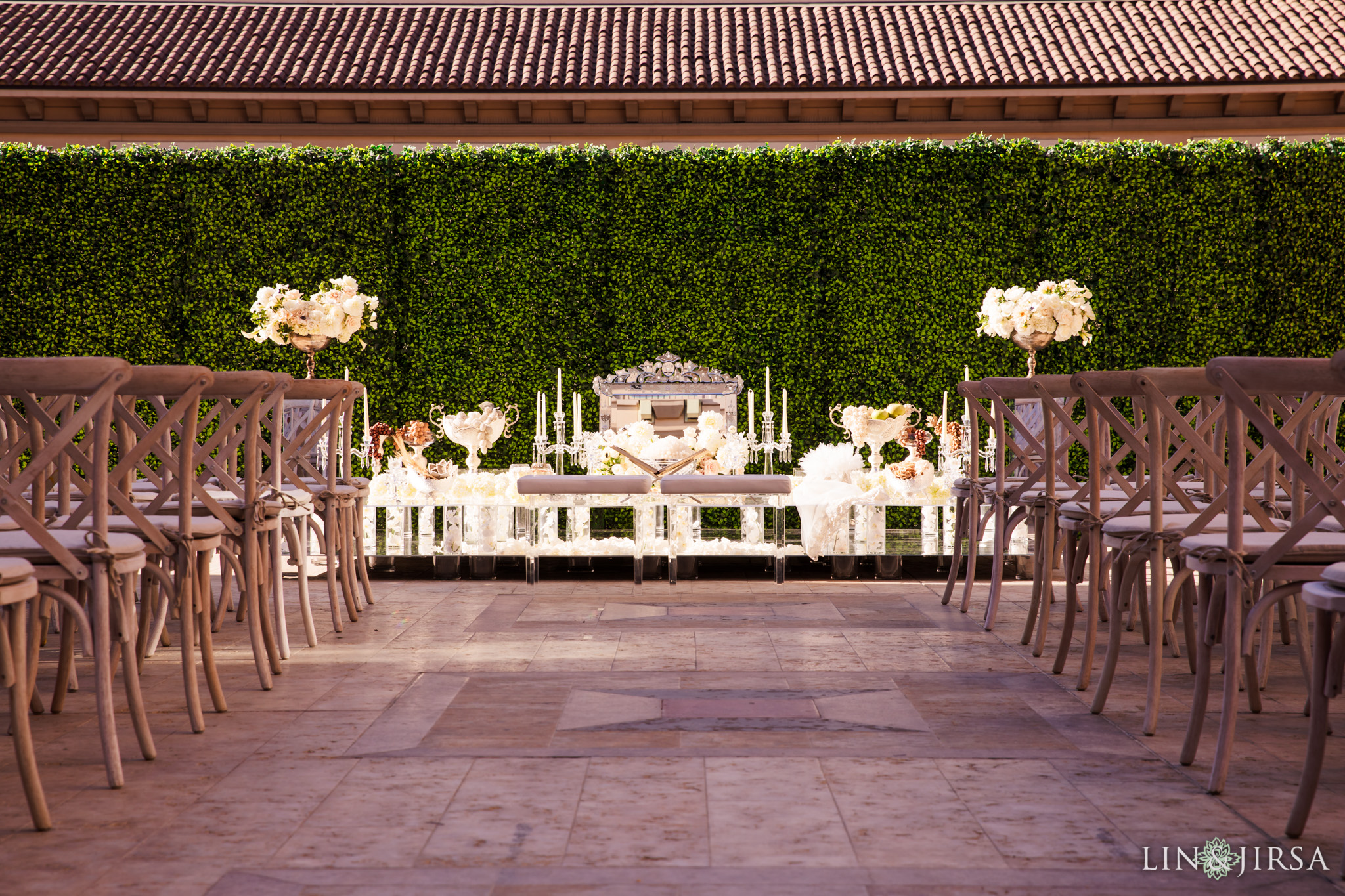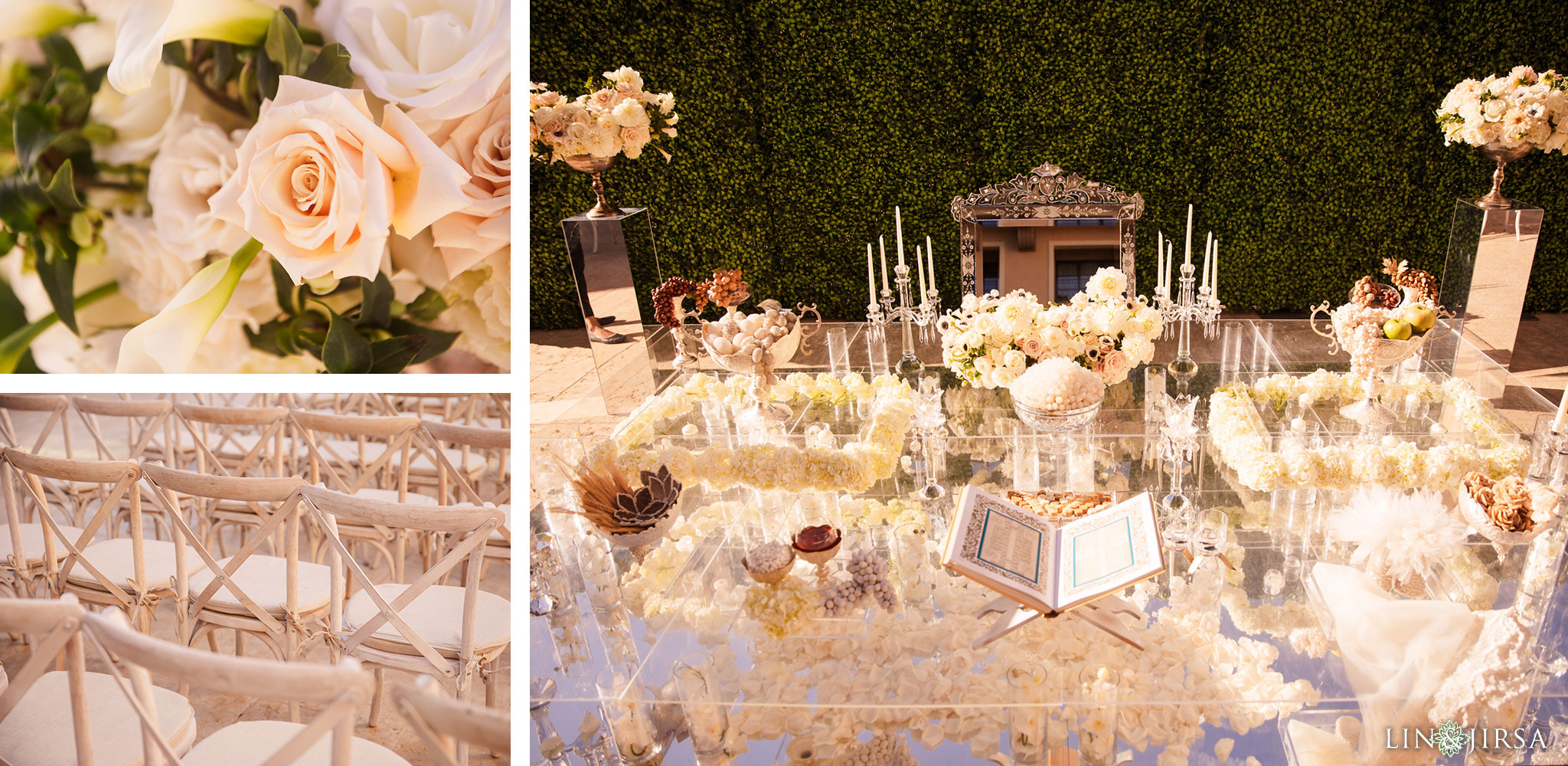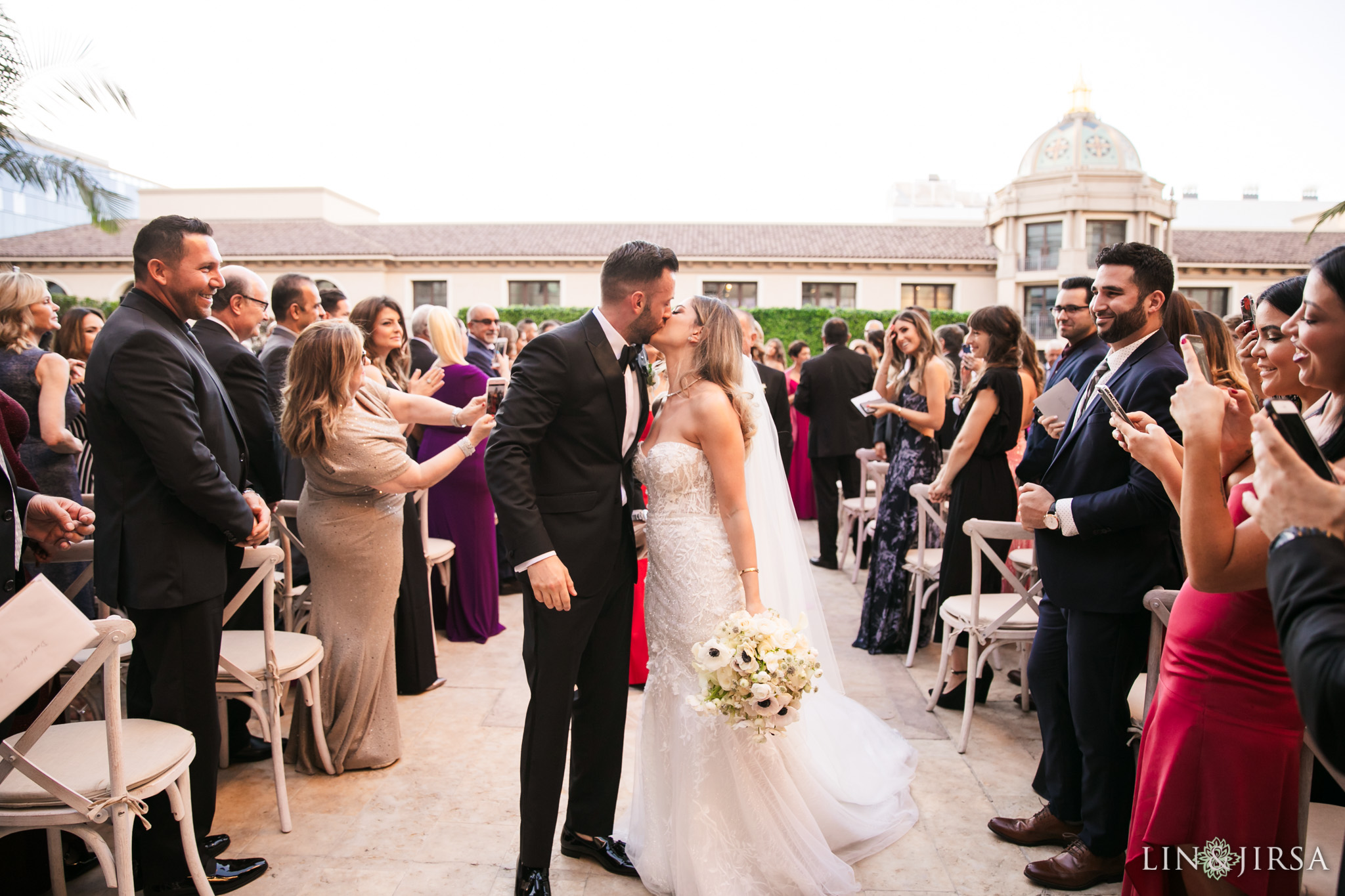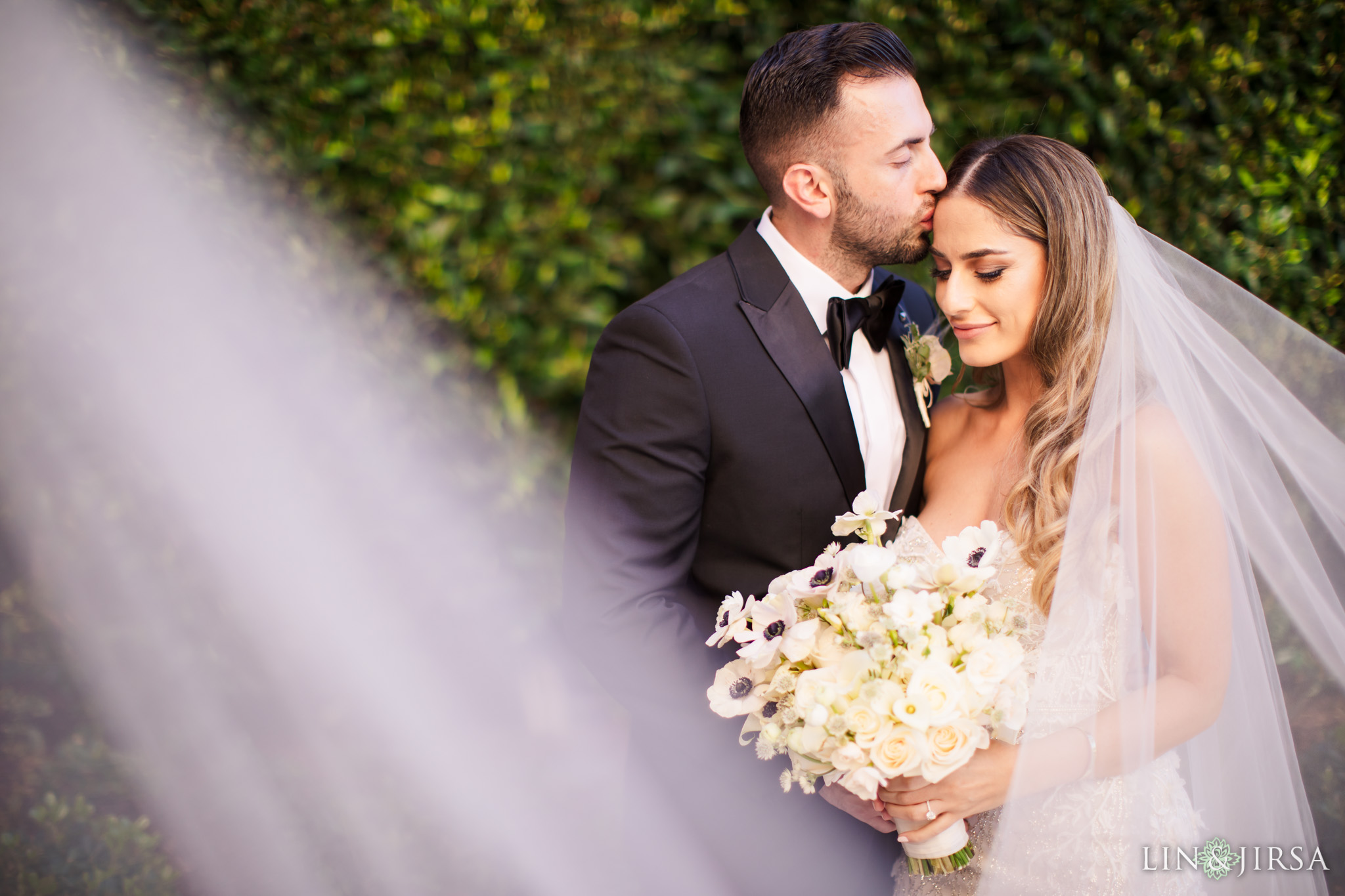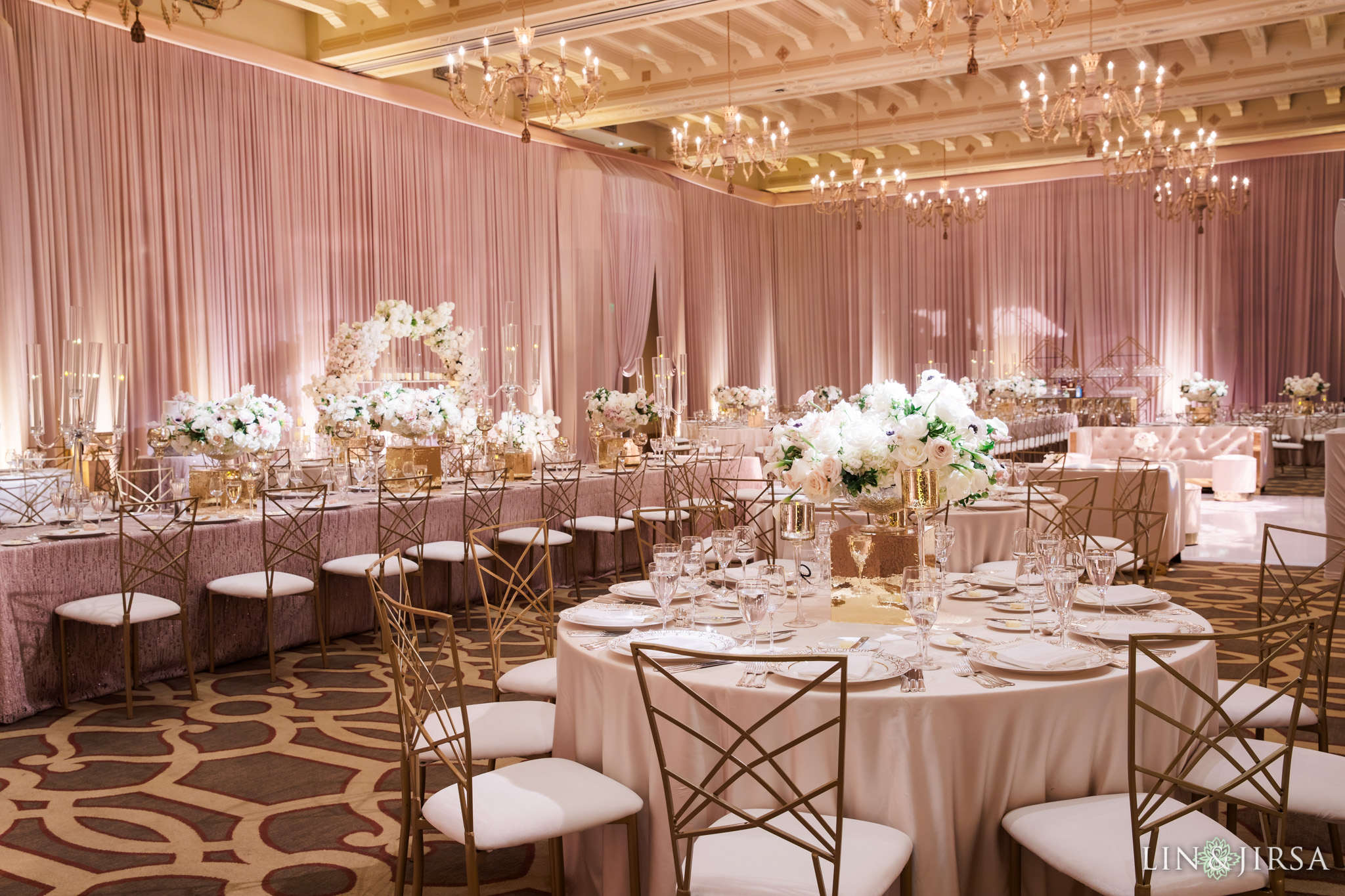 Wedding Receptions at the Montage Beverly Hills
The Montage has two elegant ballrooms and a glass-enclosed rooftop dining room where you can join with guests to celebrate your marriage. Whichever chic spot you choose, you will love letting down your hair as guests dine, toast, and dance this wonderful night away.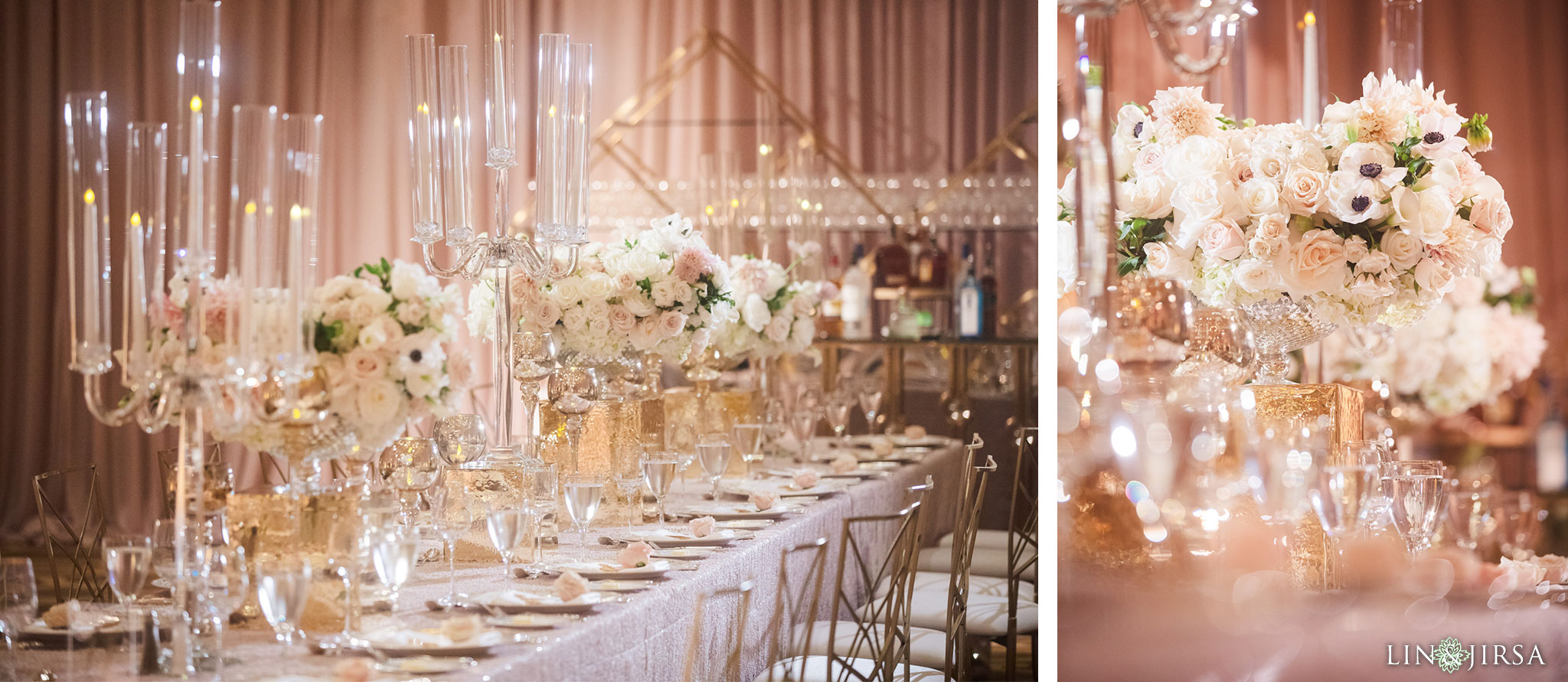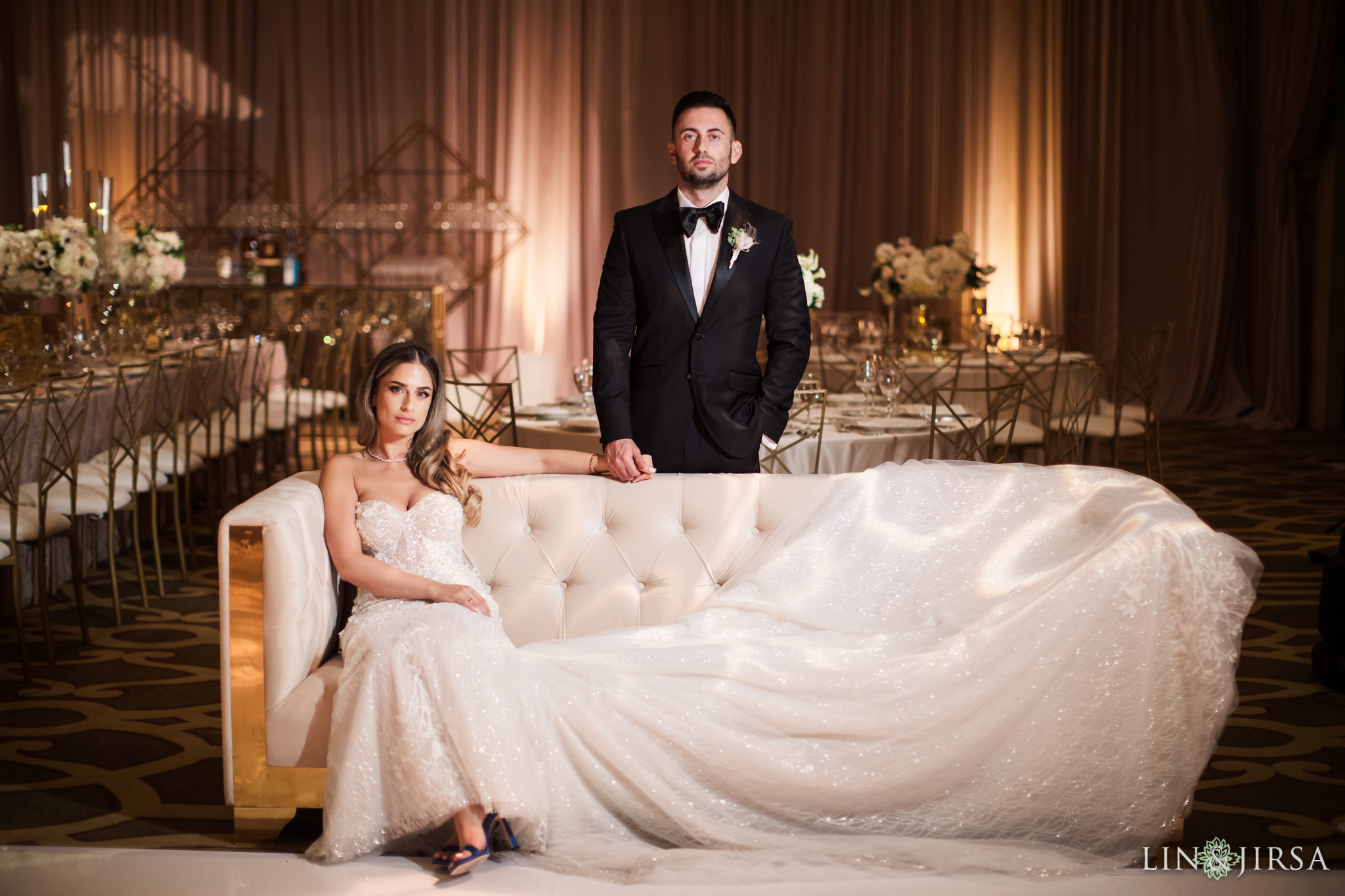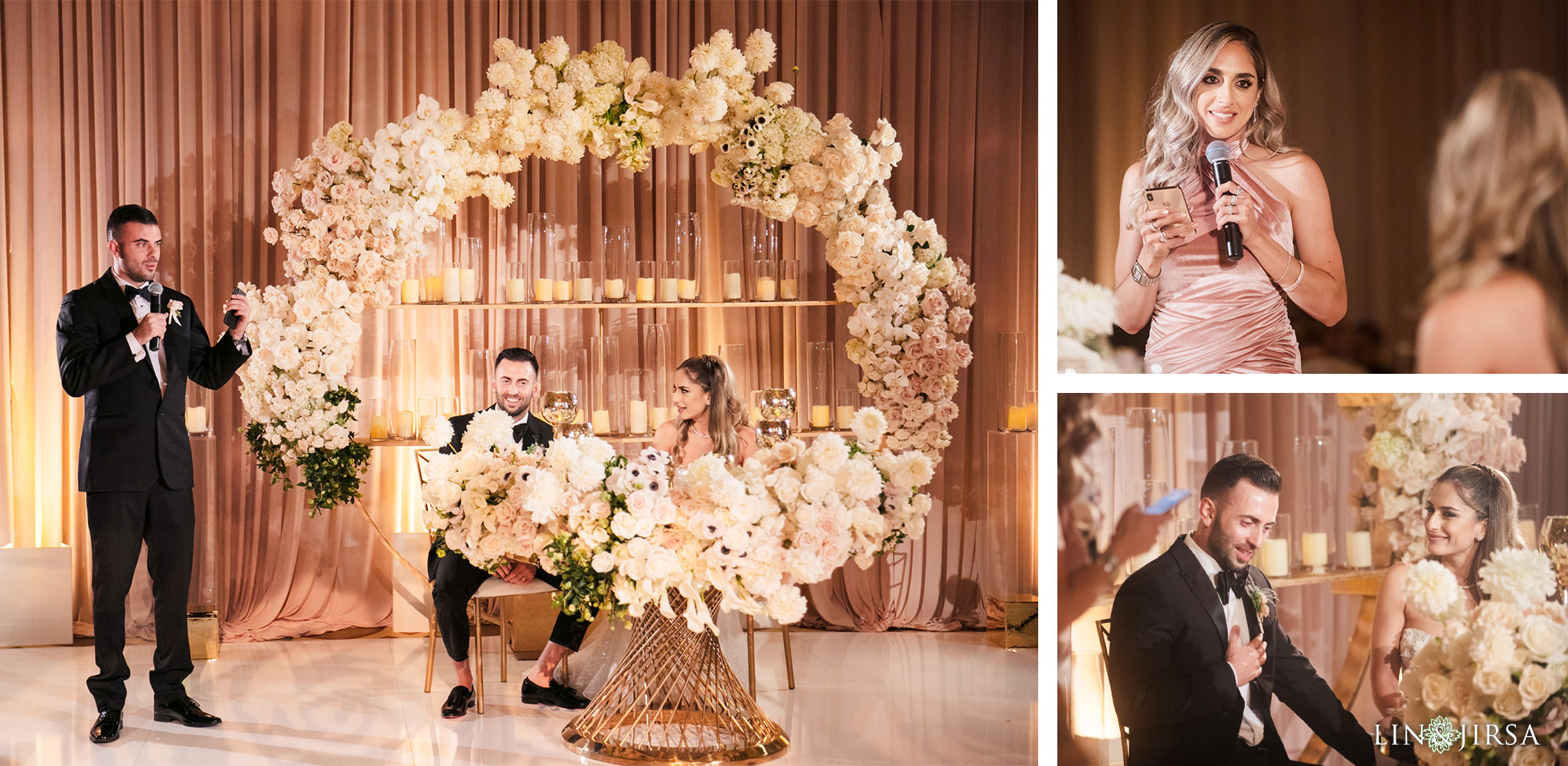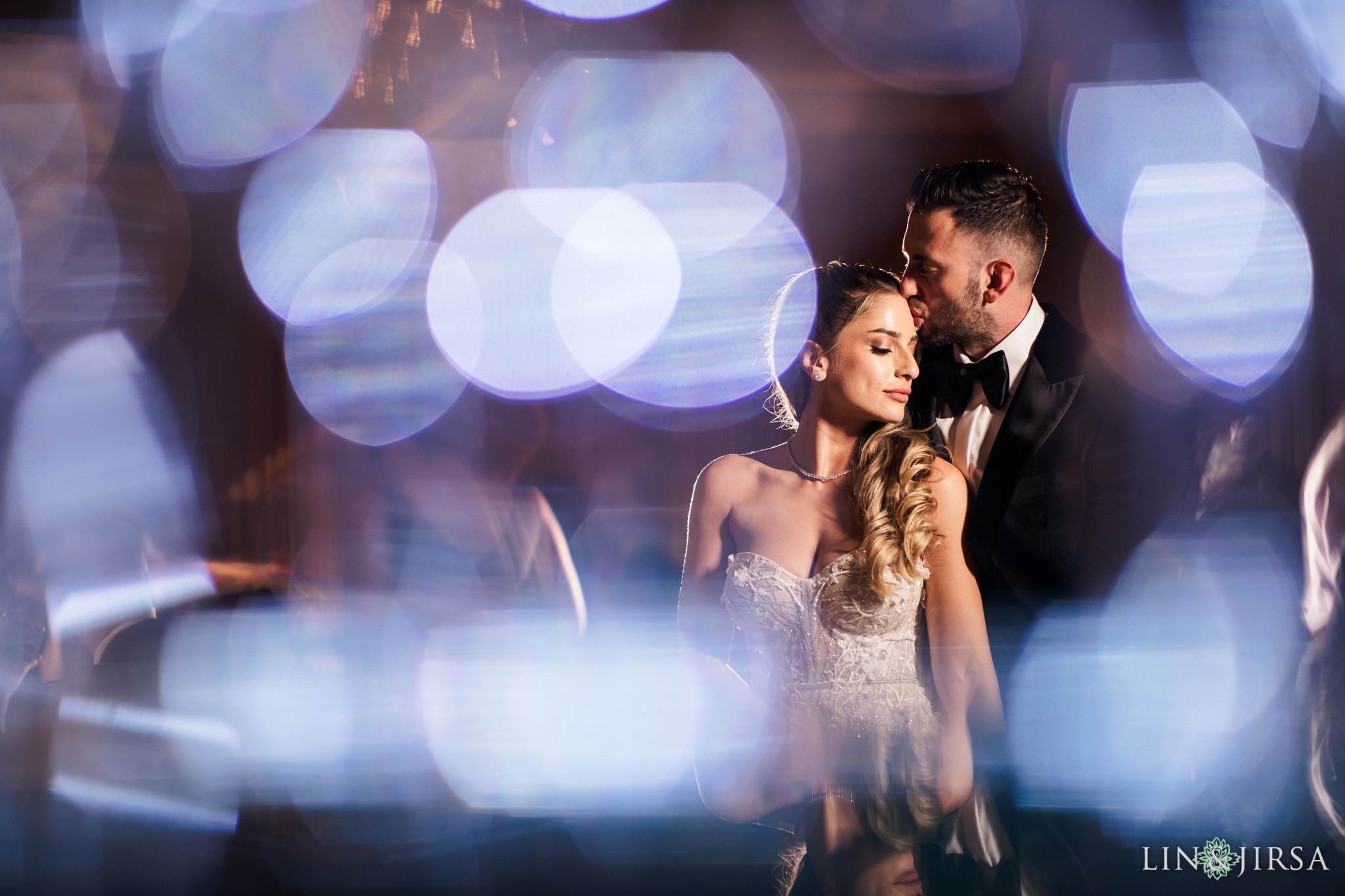 FAQ
How many guests can we invite to our wedding?
The Montage Terrace can accommodate up to 500 guests for a ceremony. The Marquesa Ballroom can seat 320, the Contessa Ballroom can seat 190, and the glass-enclosed rooftop conservatory can seat up to 70 guests for an intimate celebration.
Who can cater our wedding?
The Montage's excellent on-site caterer will work with you to create the menu of your dreams.
What about alcohol?
All alcohol is also served in-house.
Montage Beverly Hills is located at 225 N Canon Dr, Beverly Hills, CA 90210.