About Hotel Maya Long Beach Weddings
Situated right on the Pacific Ocean, Hotel Maya Long Beach will whisk you away from the cares of the world to a little corner of paradise. From the modern-art-like two-story glass entrance to the tropical gardens to the crystal-blue pool, a wedding at Hotel Maya will feel more like a sand-swept Mexican beach resort vacation than a venue a few miles from the sights and sounds of the Los Angeles area.
Wedding Prep at Hotel Maya Long Beach
When you plan a hotel wedding, you have the added benefit of booking a block of rooms so that out-of-town guests can stay steps away from the festivities. You'll also be able to dedicate one or more suites to wedding prep, so that you and your respective wedding parties can relax, be pampered, and make memories together as you anticipate the moment you'll tie the knot. Many of Hotel Maya's suites are an impressive two stories, and all have views of the waterfront.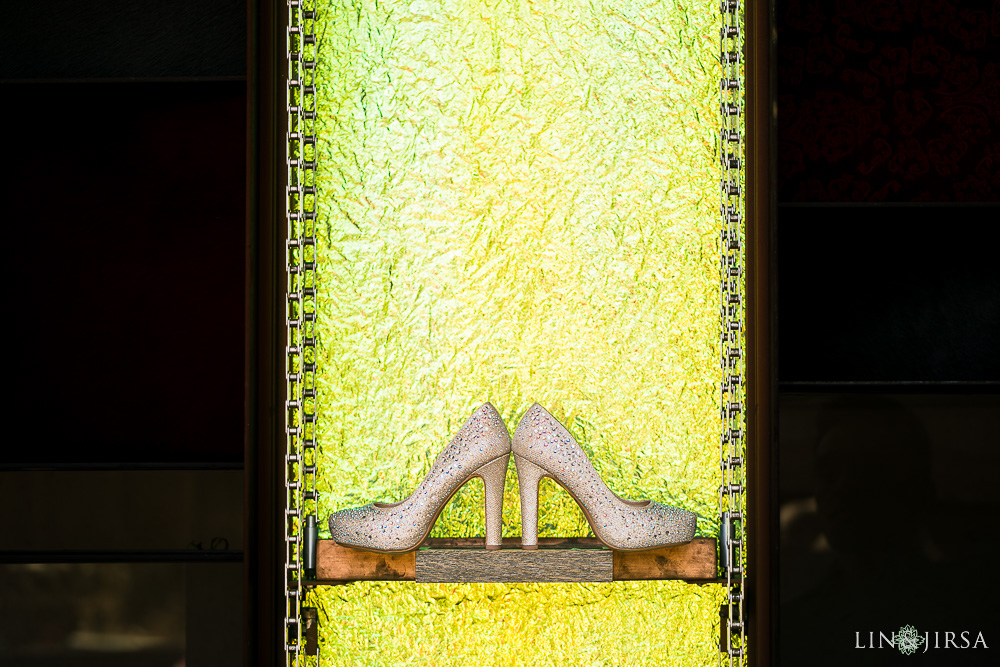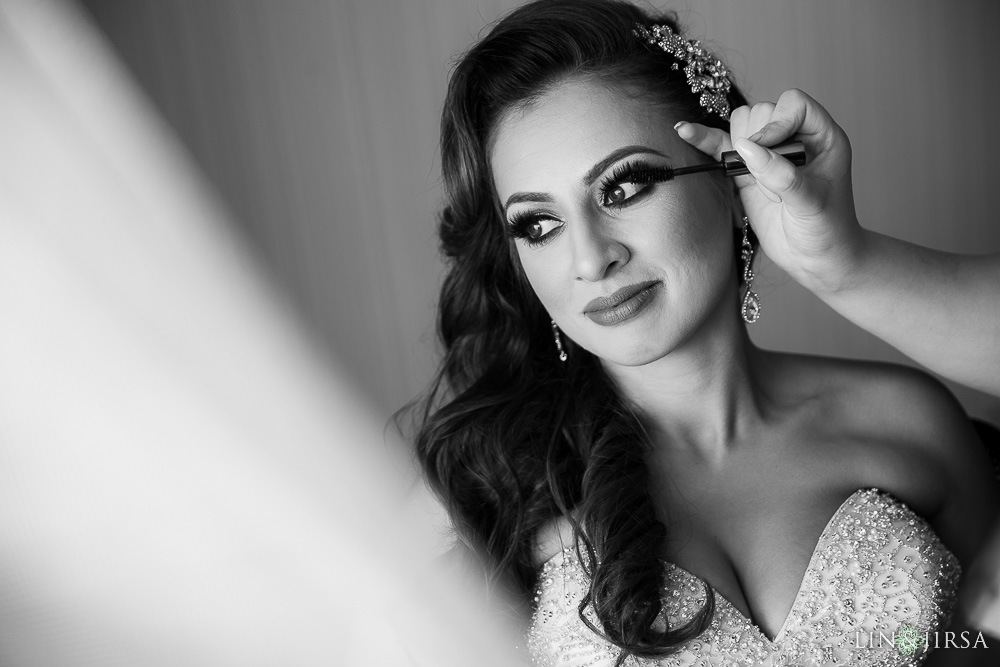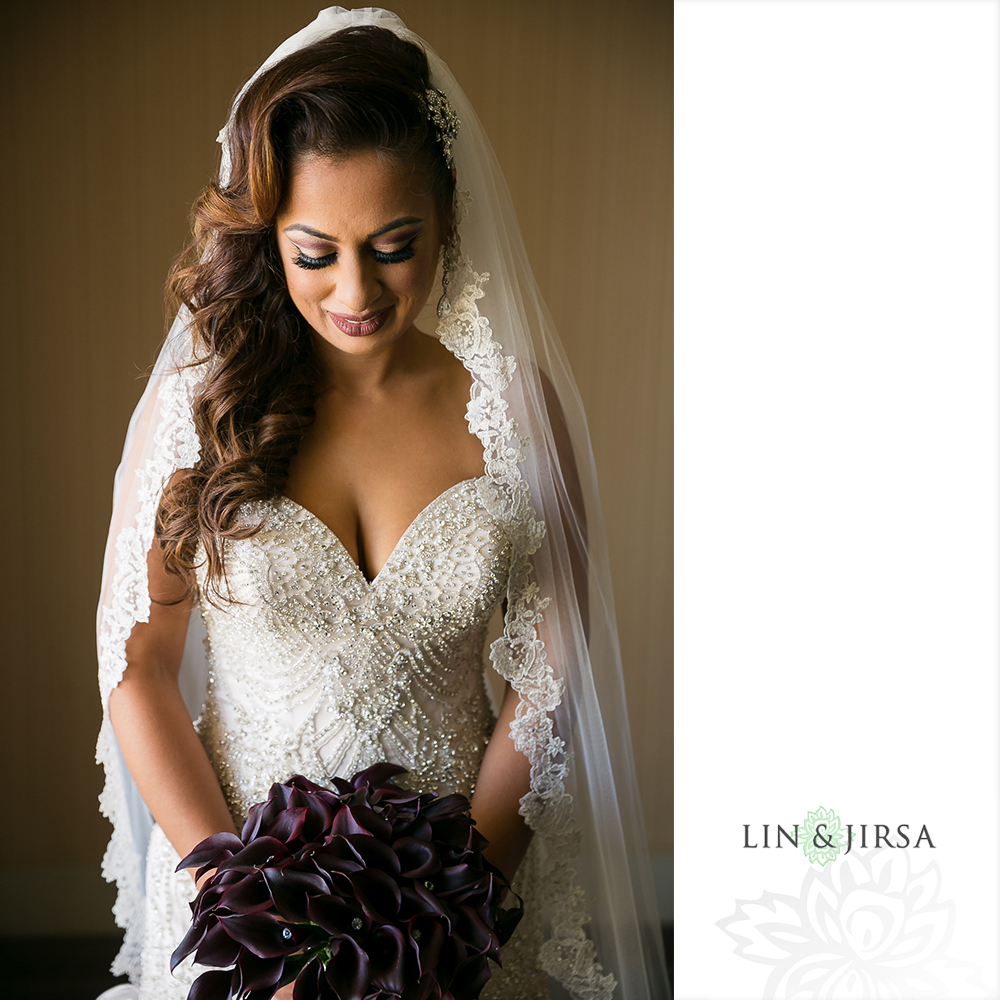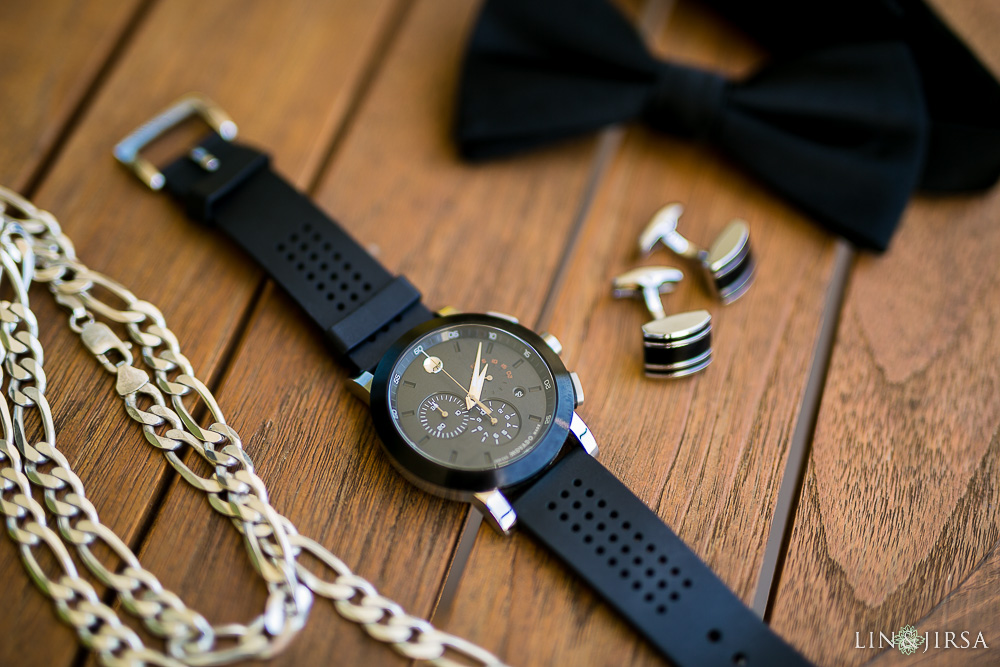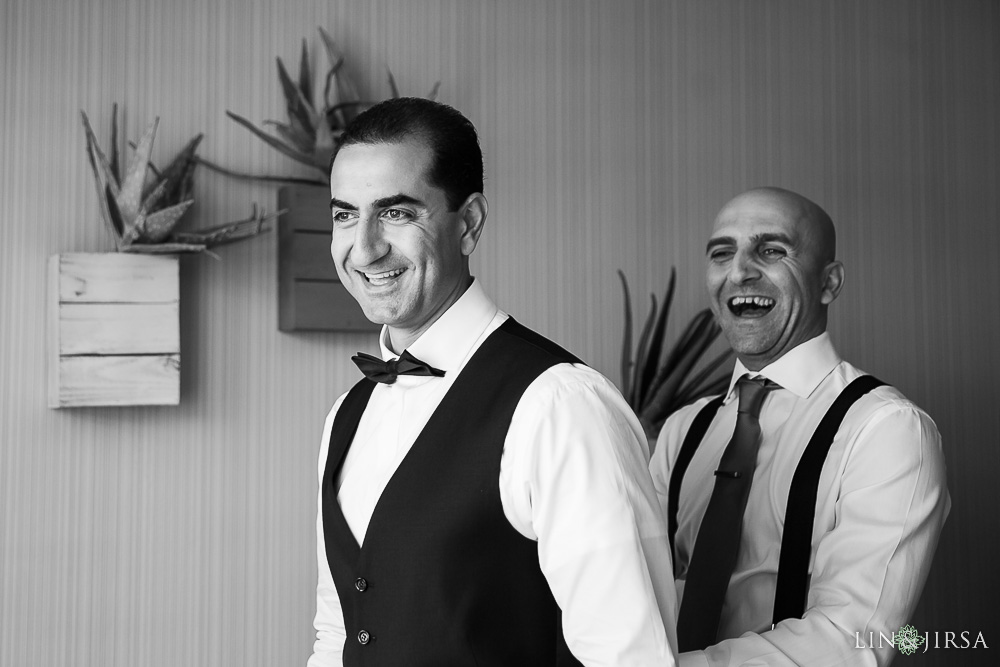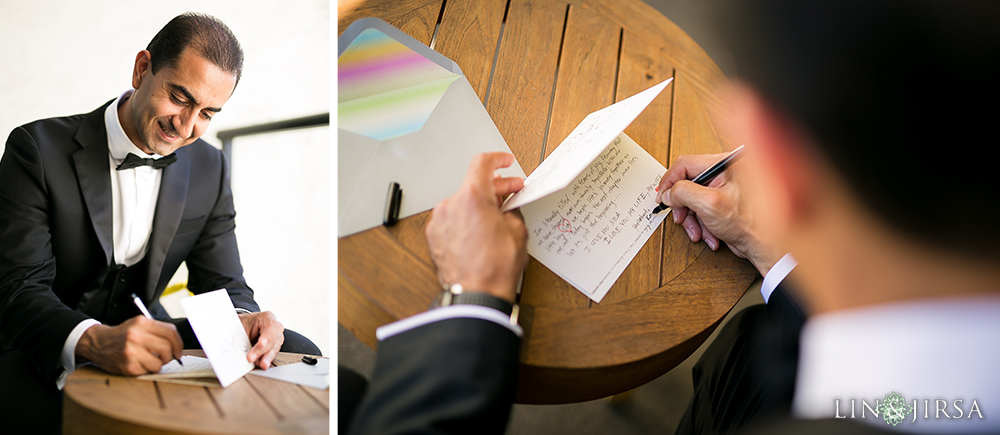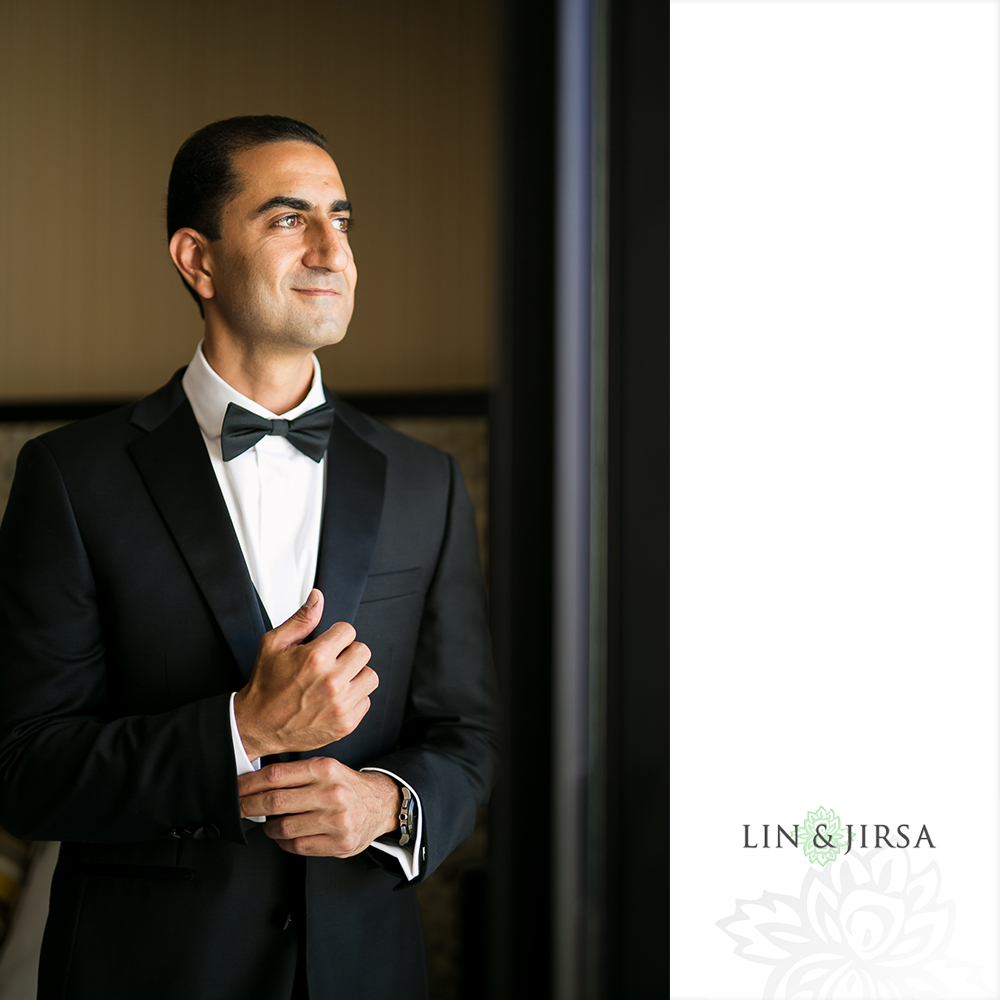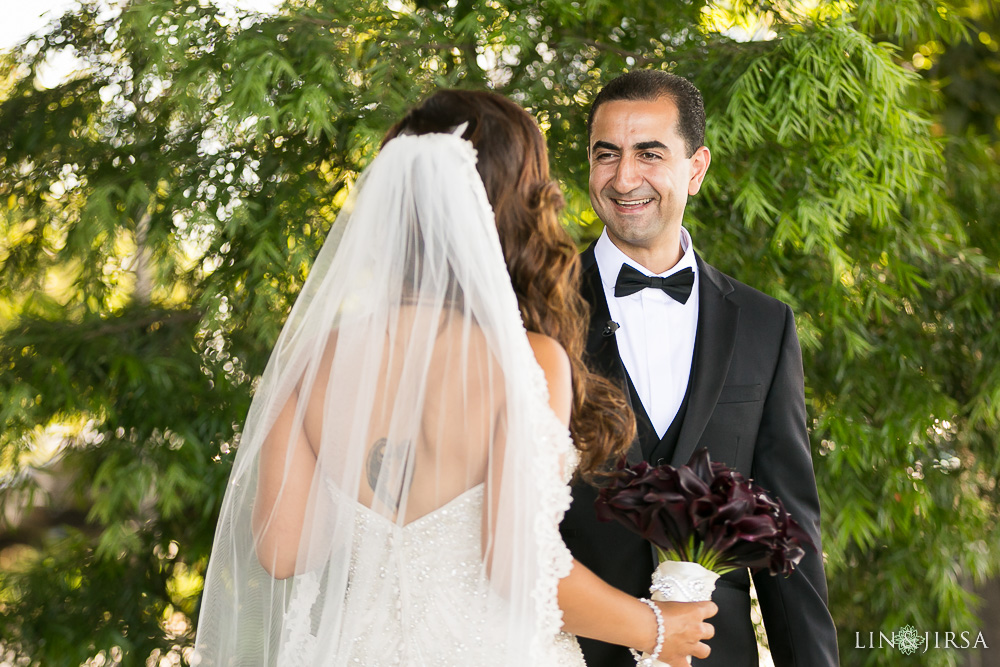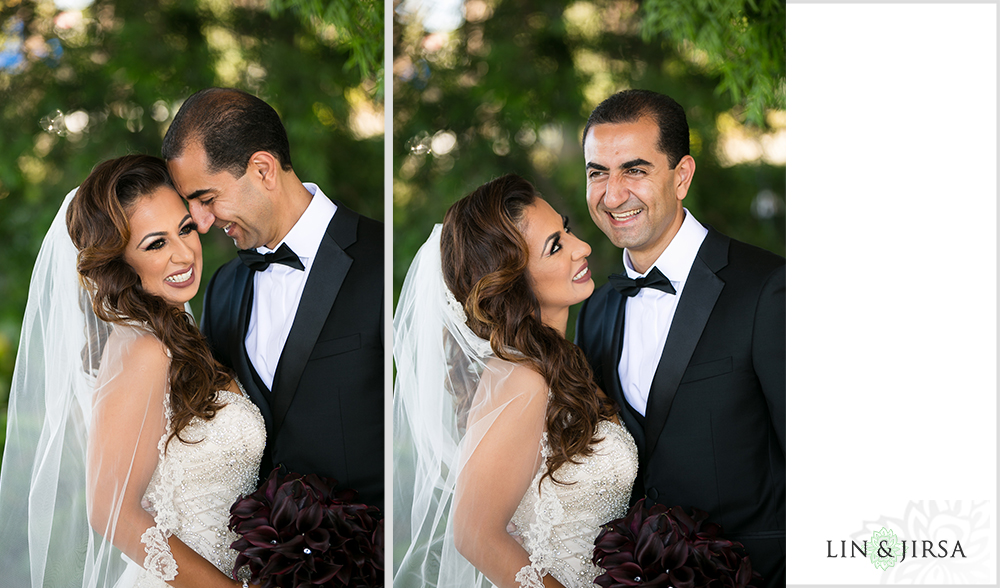 Wedding Photography at the Hotel Maya Long Beach
This venue offers plenty of exquisite photo ops, both indoors and out. The tropical greenery, the Pacific waterfront, the Southern California sun, and the Maya's modern architecture provide the backdrop to many stunning photos.
We at Lin and Jirsa Wedding Photography would be honored to capture each moment and emotion of your monumental day and tell your love story through photo heirlooms that you'll treasure for the rest of your life. We have a wealth of experience documenting the vibrant colors and beautiful customs of Indian weddings, and would love to photograph all the elements of your wedding day and beyond, from Mendhi parties, to Sangeet, to the grand Baraat. Whatever your heritage and traditions, we would be happy to immortalize your wedding memories.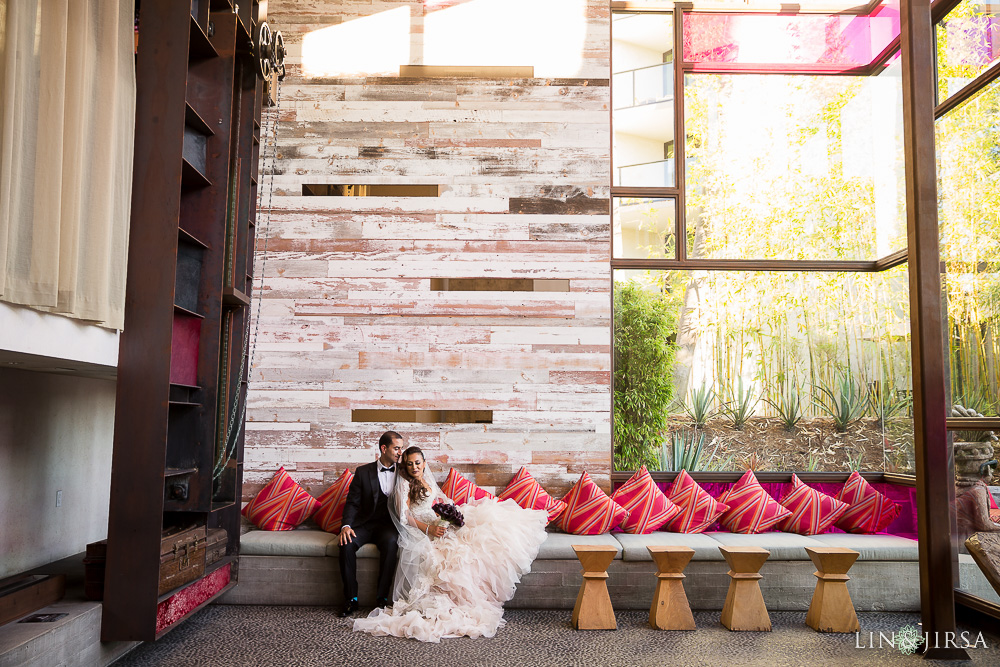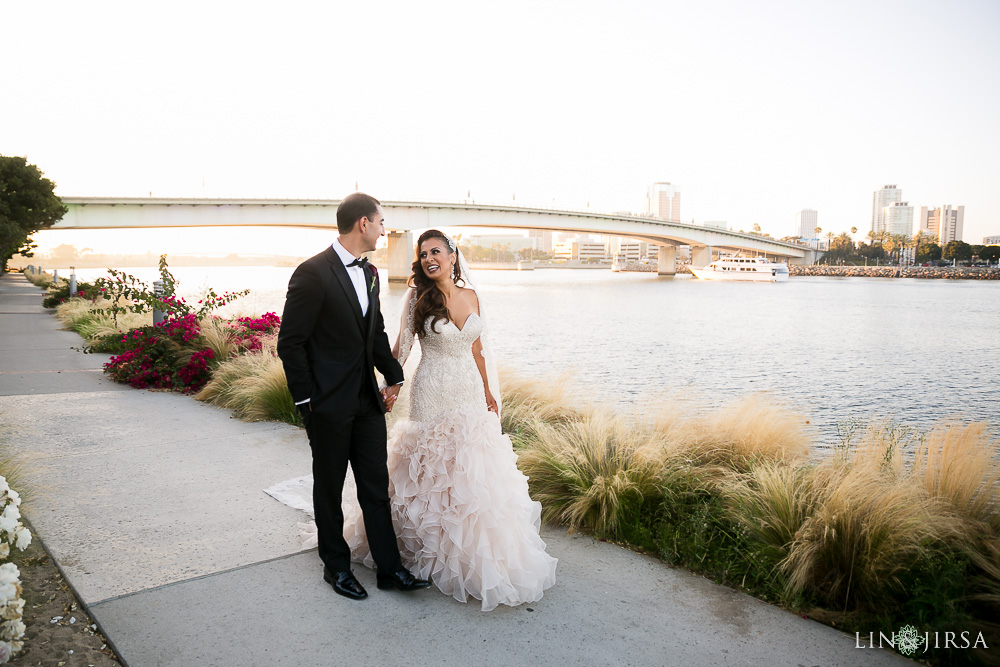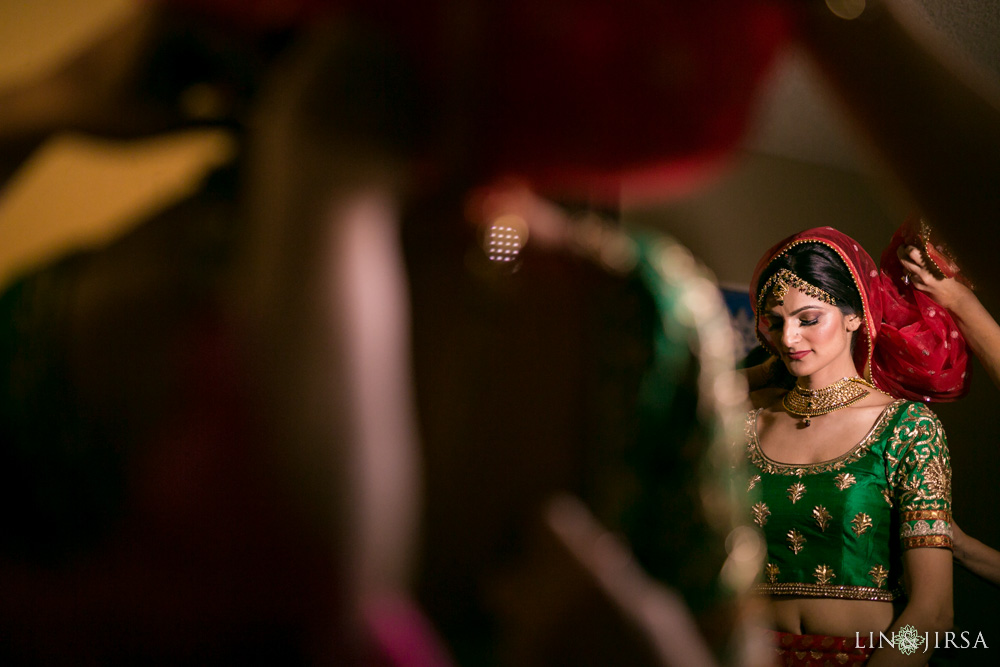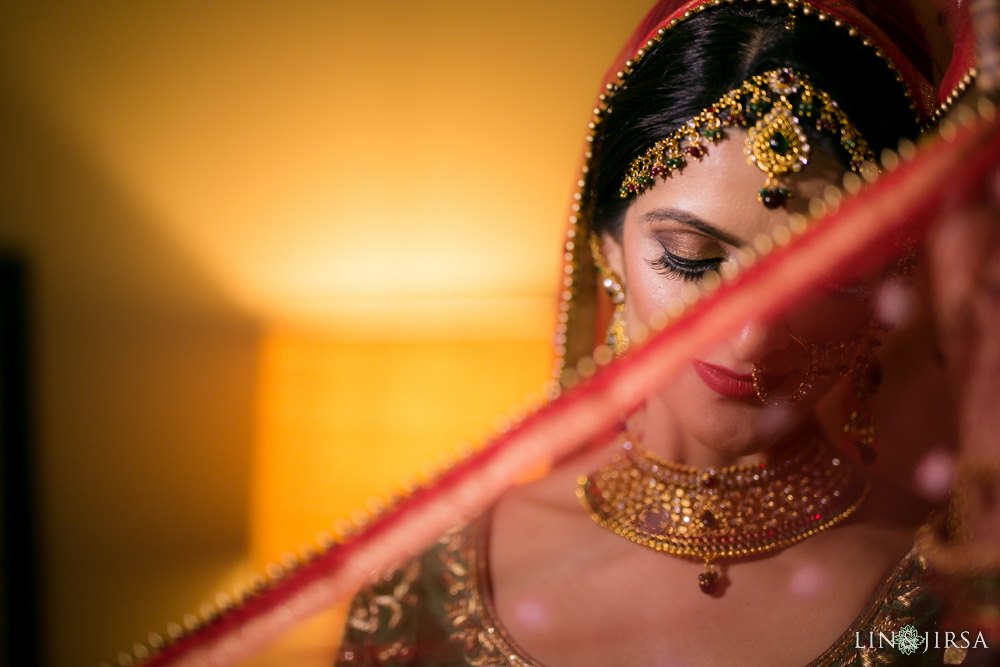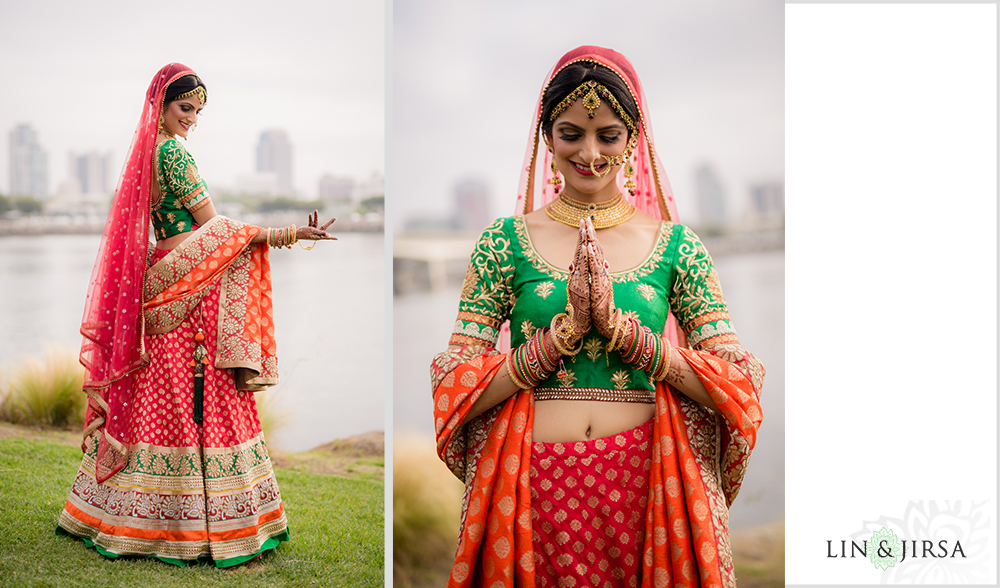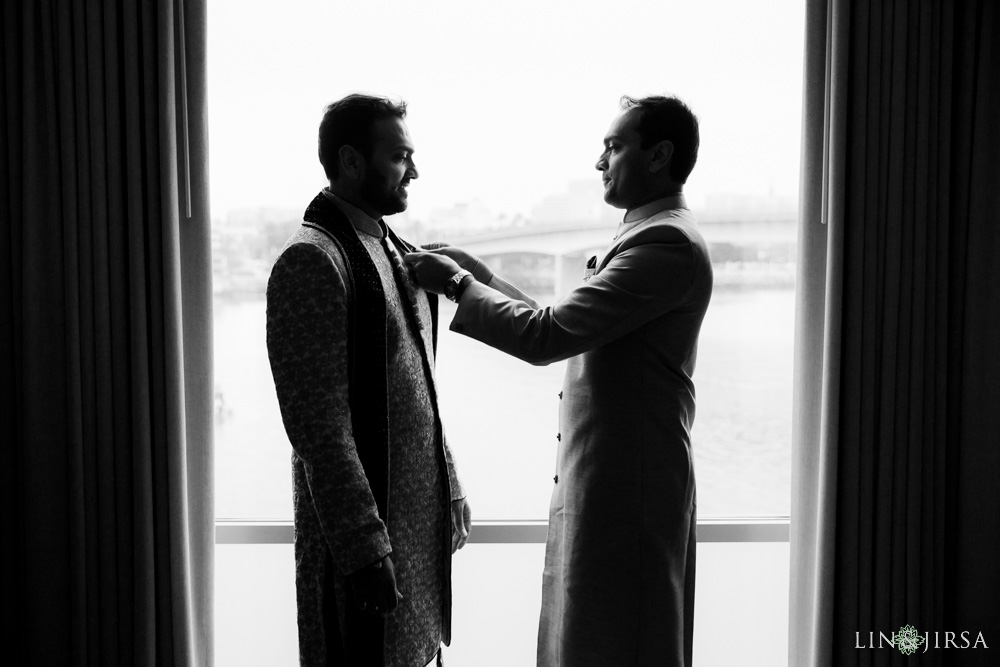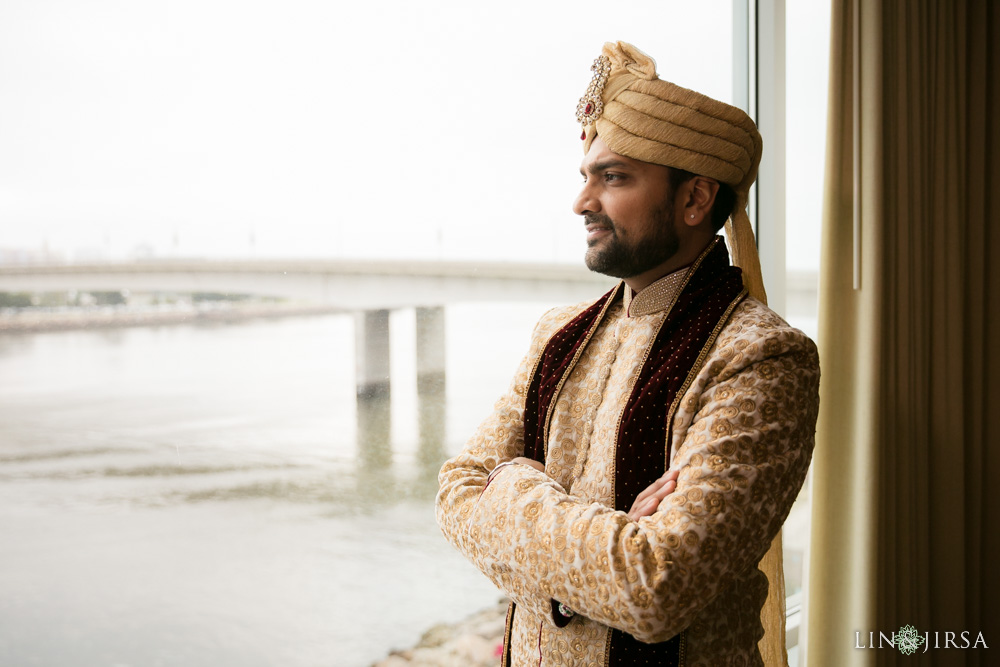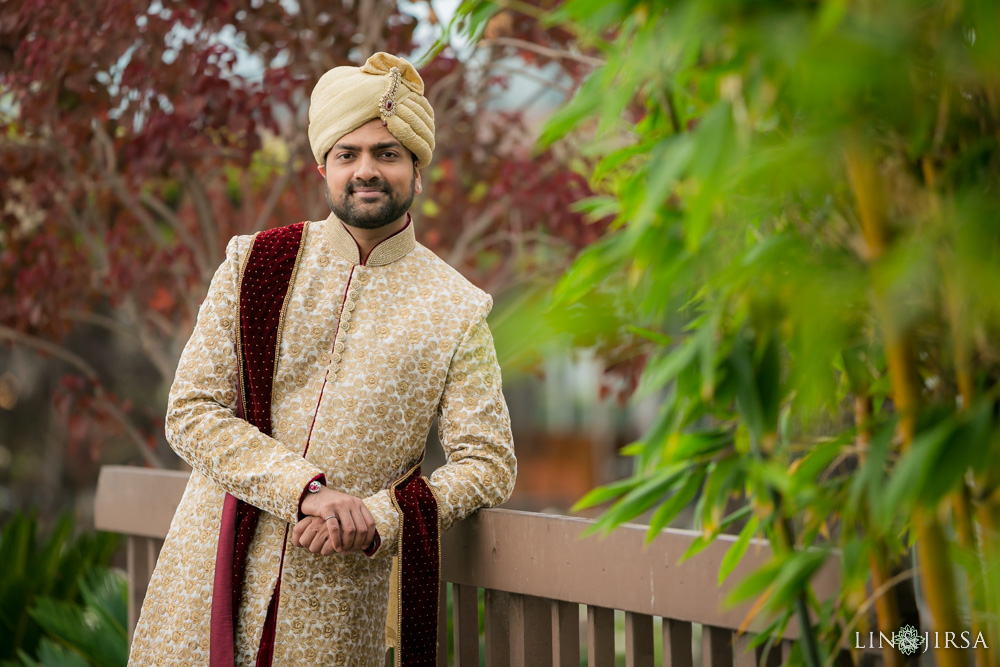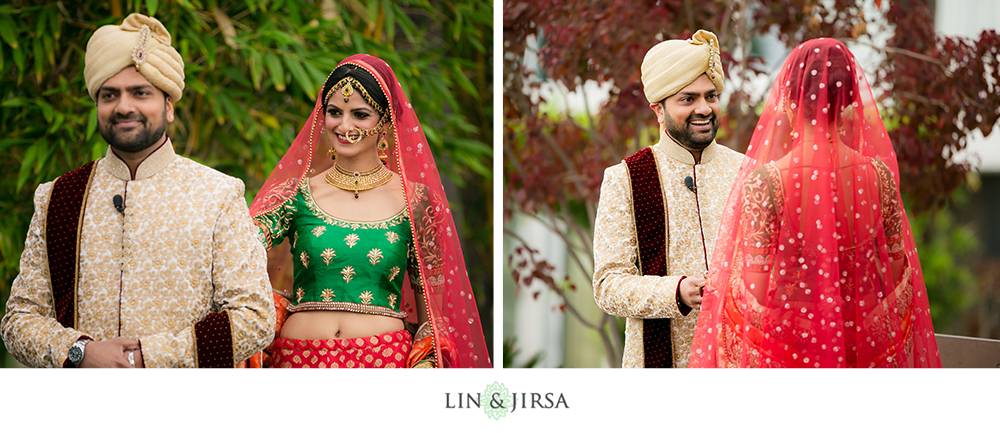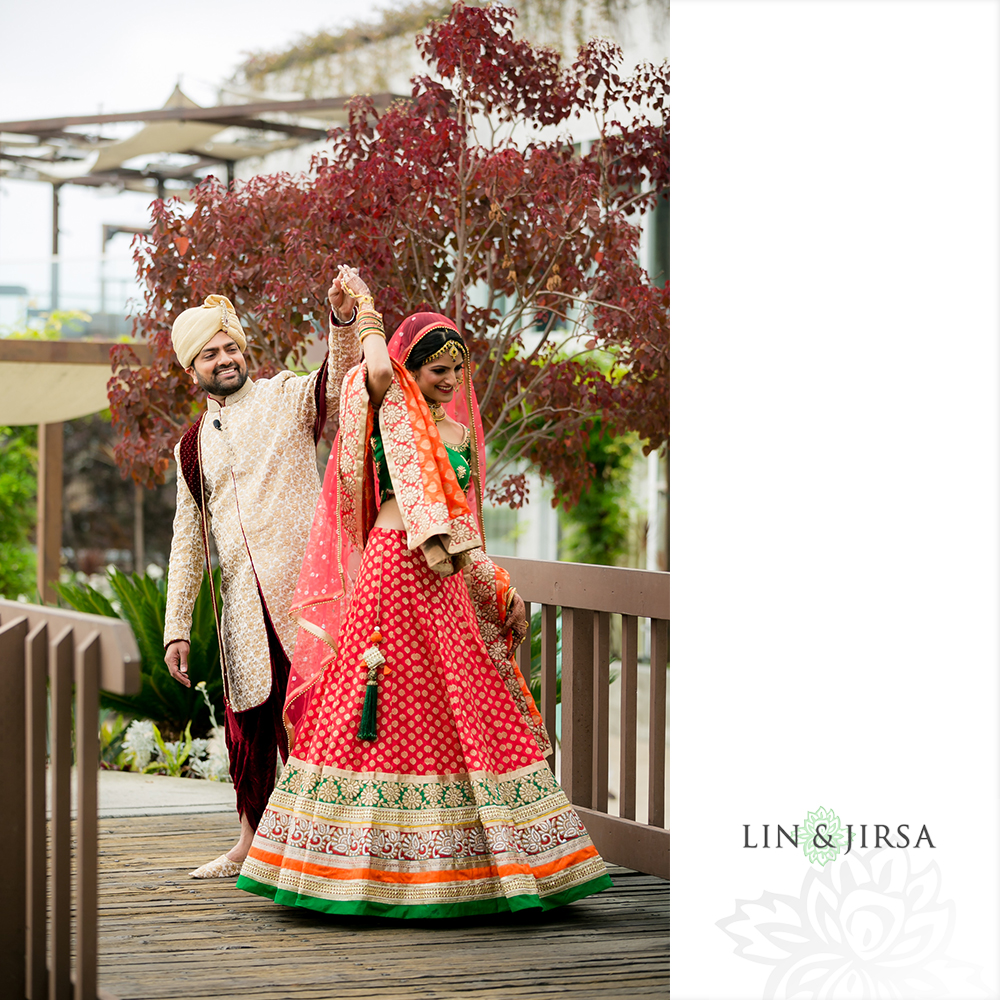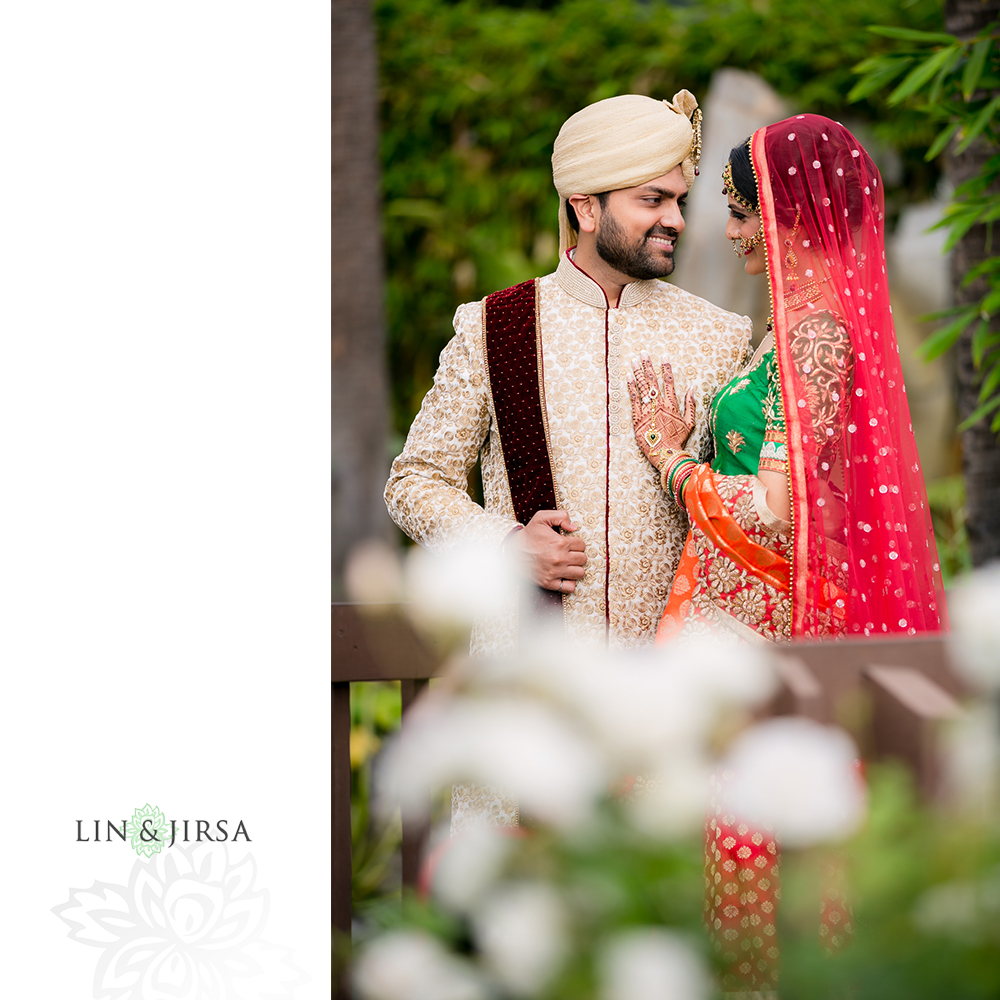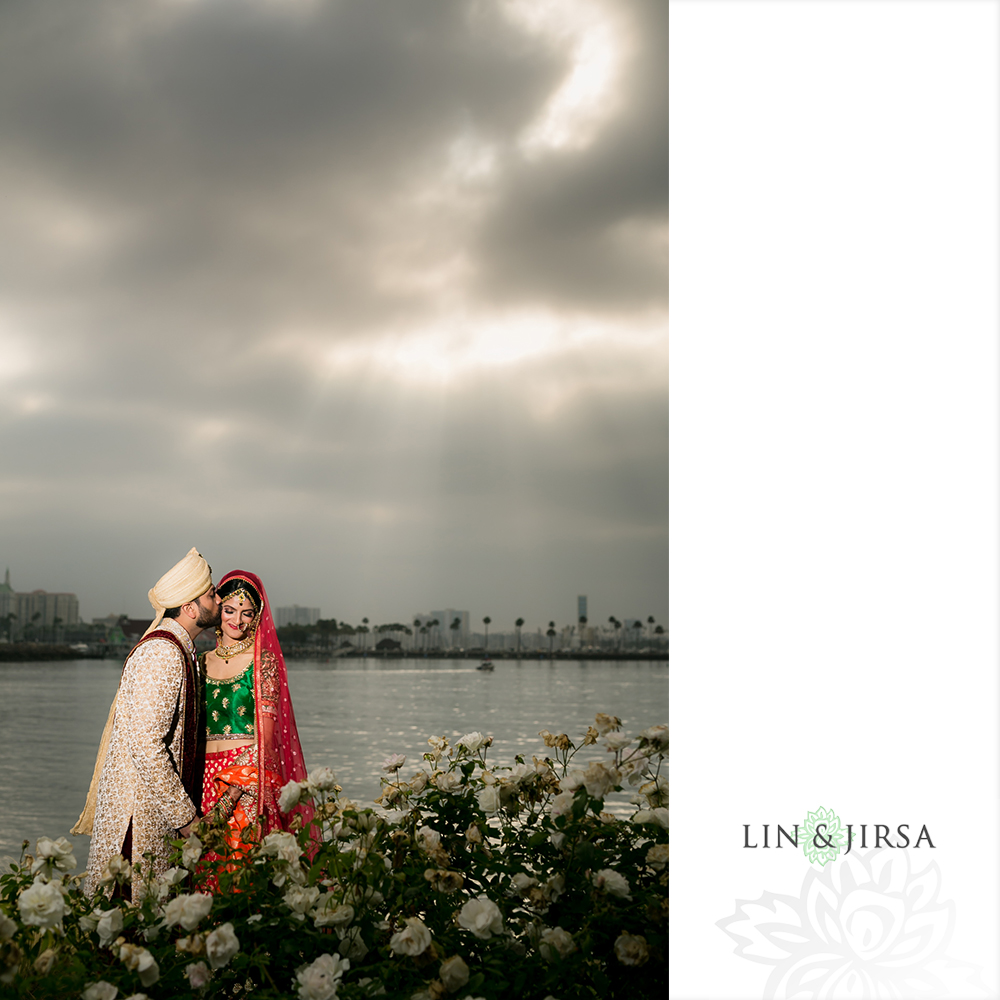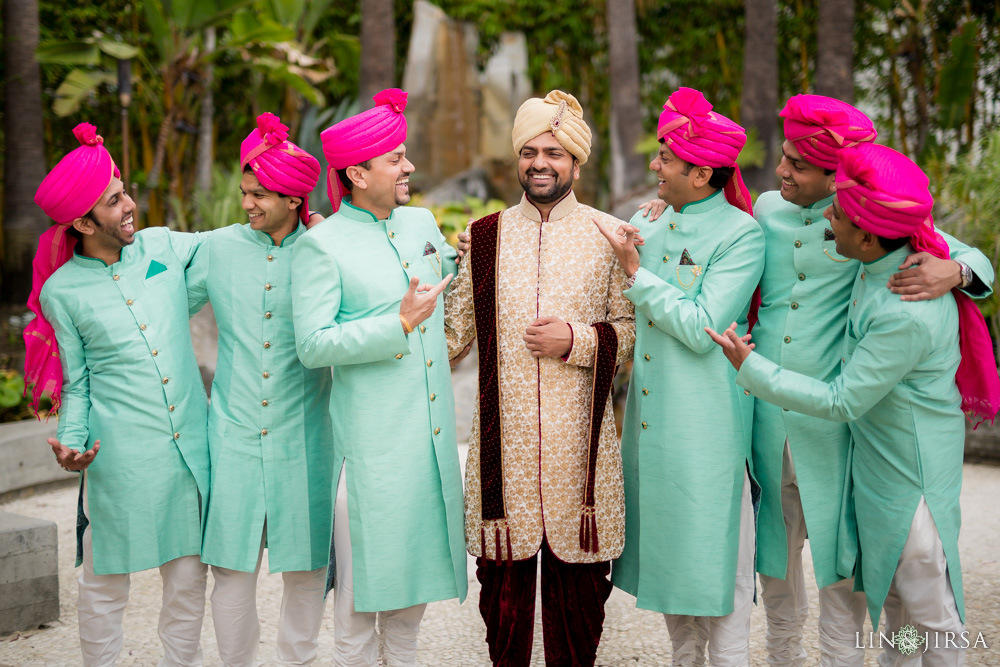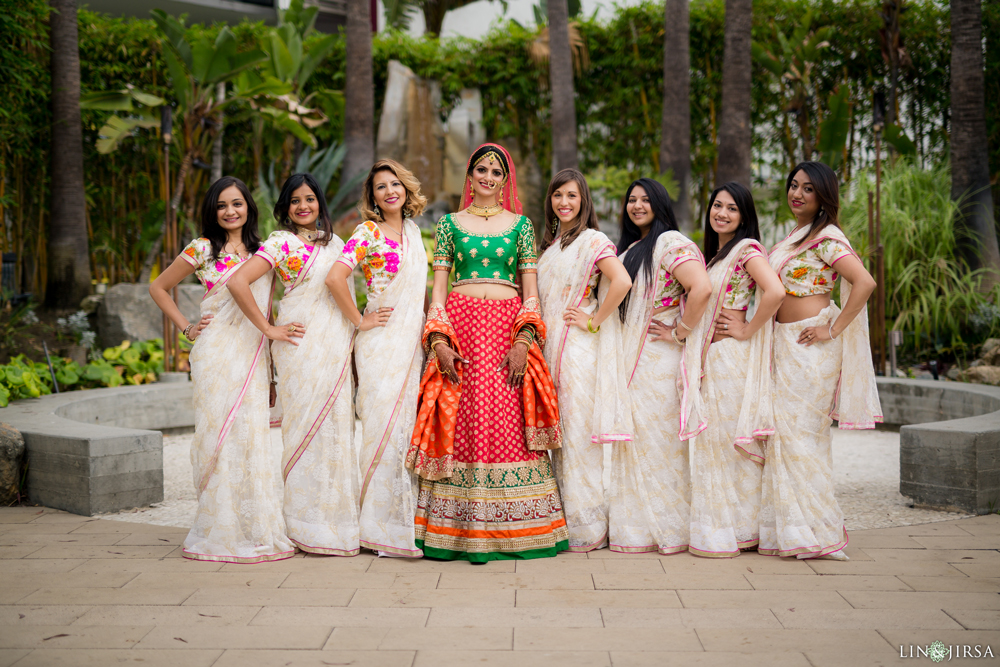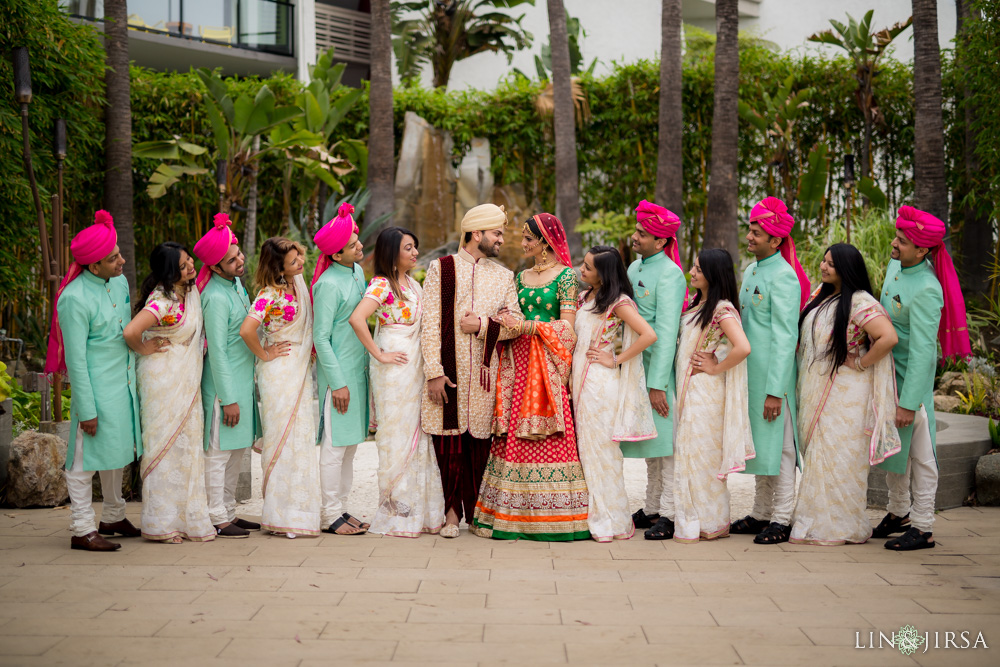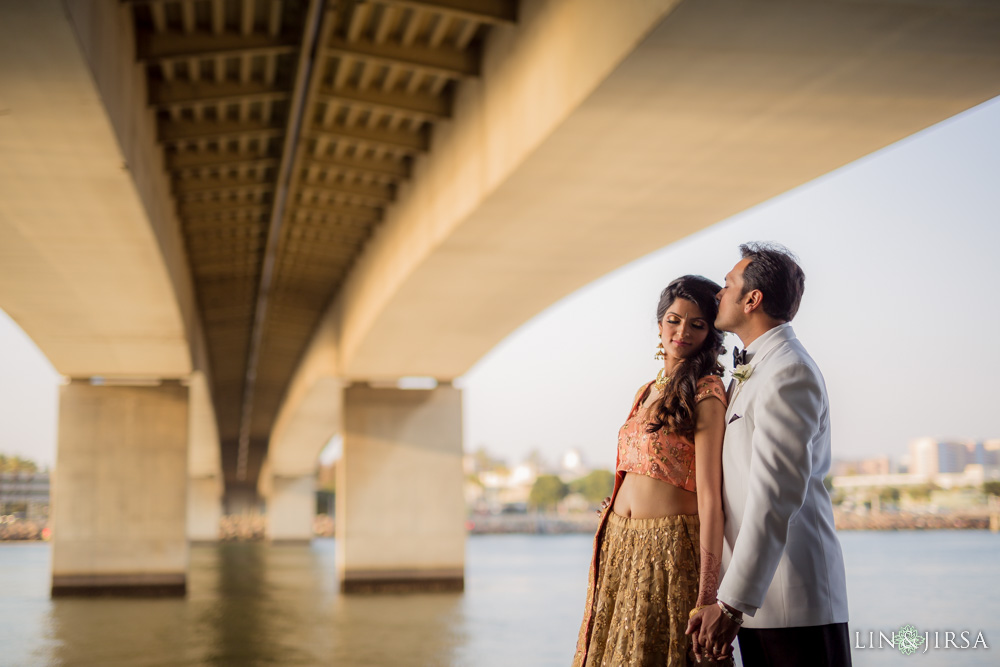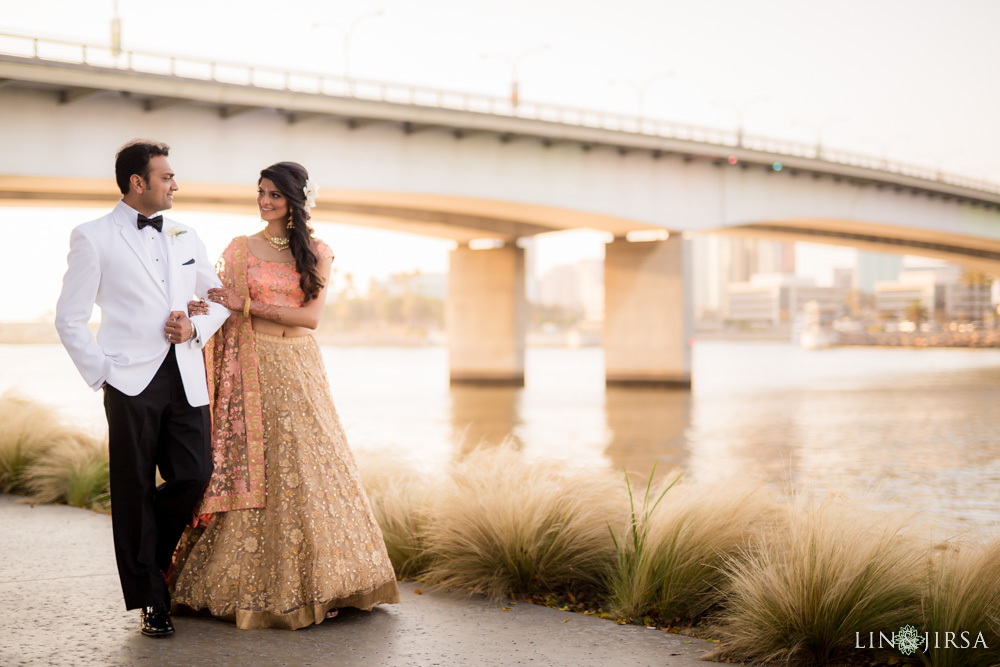 Wedding Ceremony at the Hotel Maya Long Beach
Hotel Maya is a magical setting for a beachfront wedding ceremony under the year-round warm California sun. The Pavillion, right on the shores of the Pacific amid a smattering of palm trees, wildflowers, and indigenous grasses, is the perfect canvas on which to paint your personal style about how you'll say "I do." Whether you'll be married in sandals and a sundress with no extra adornment needed, or under a canopy of hundreds of exotic flowers, this location will transport you to paradise.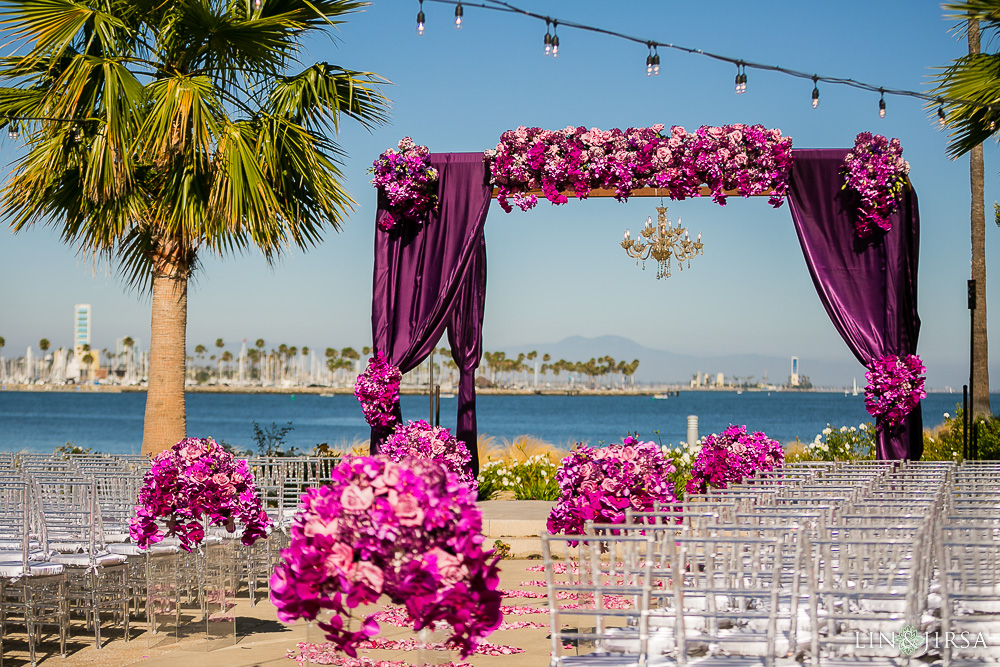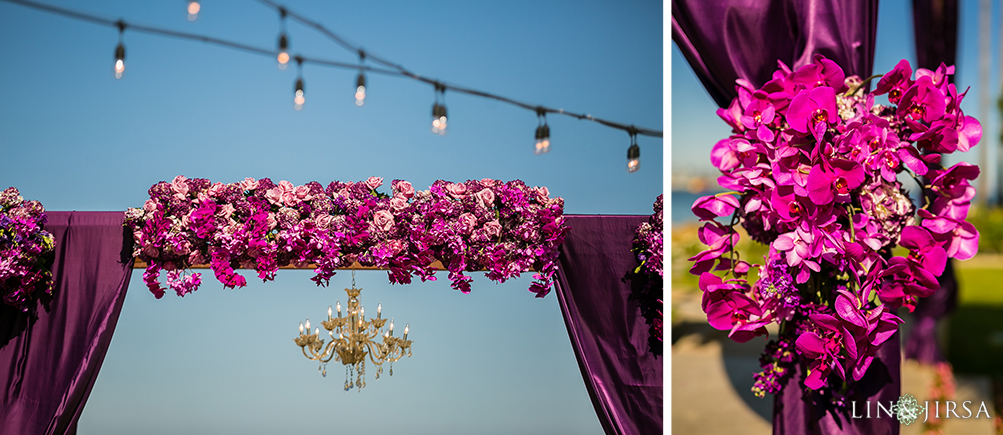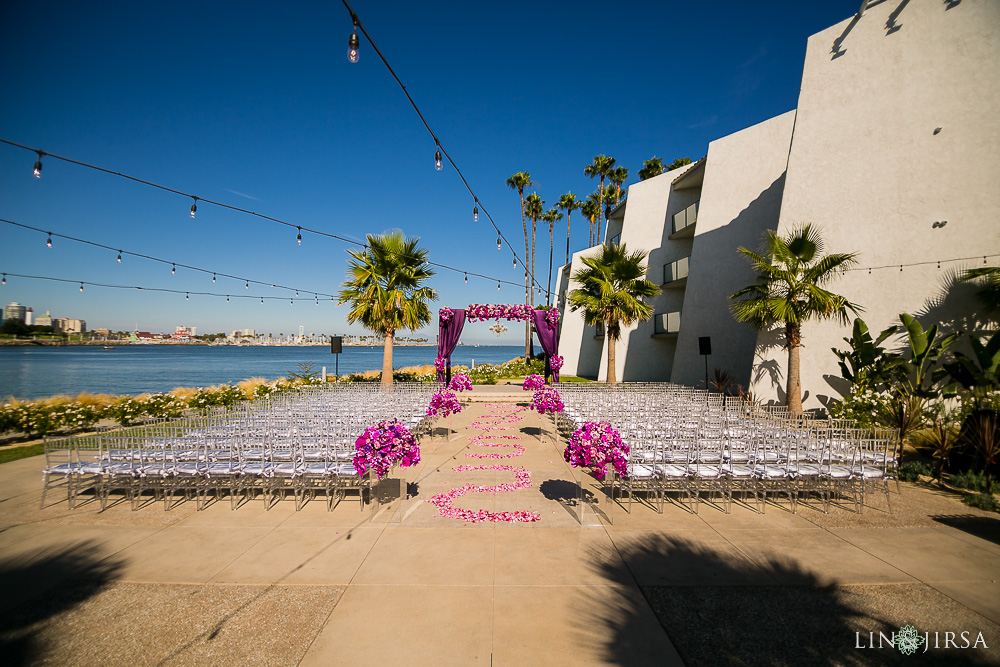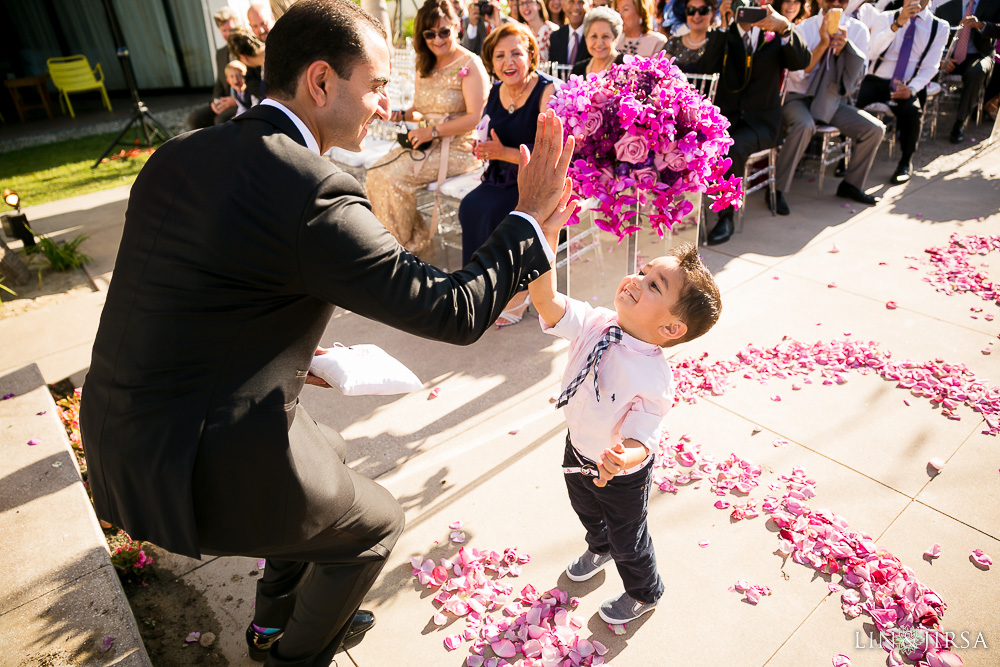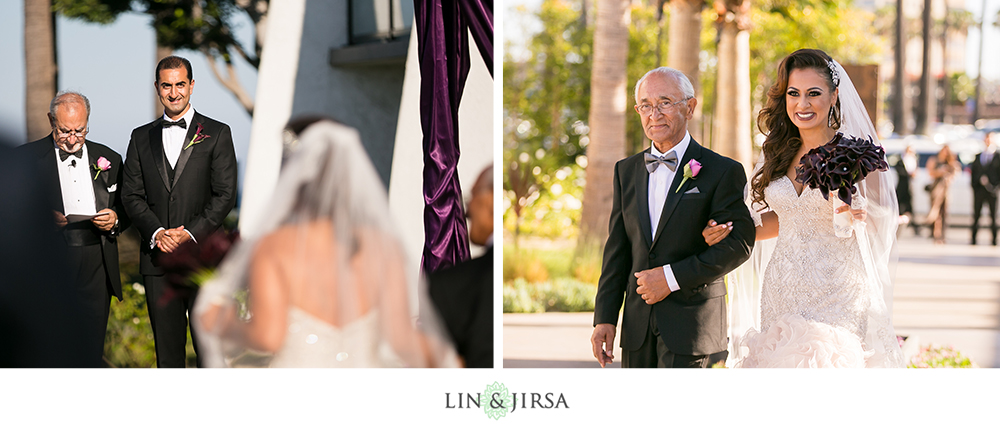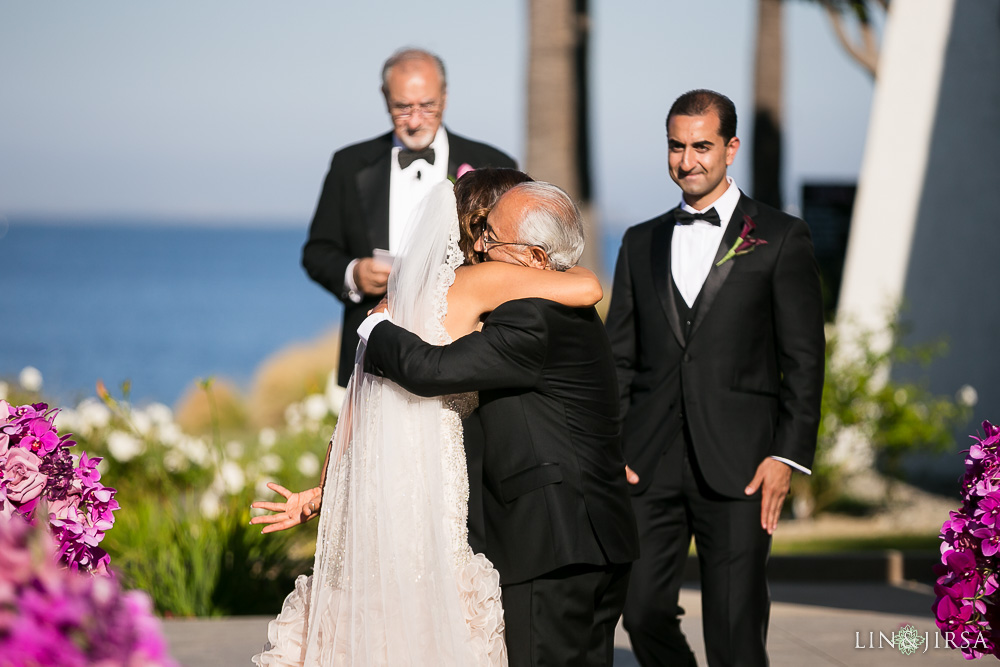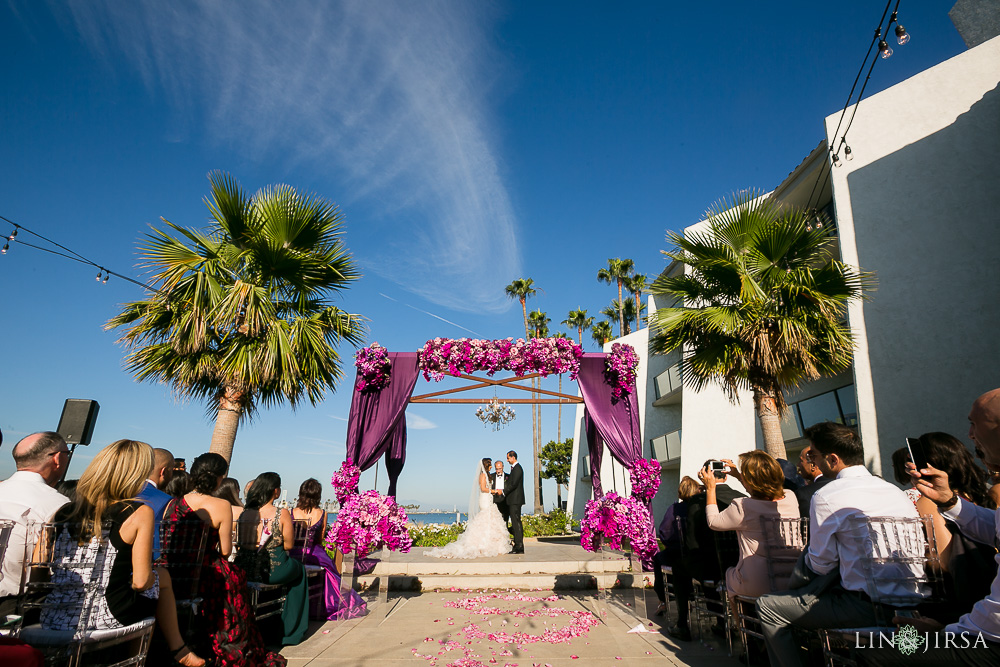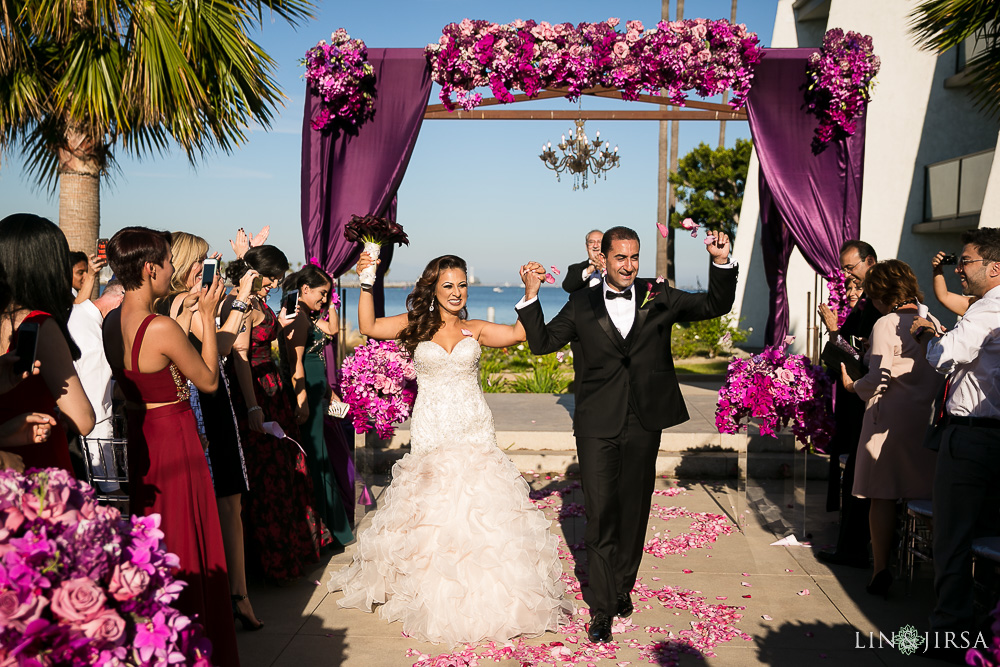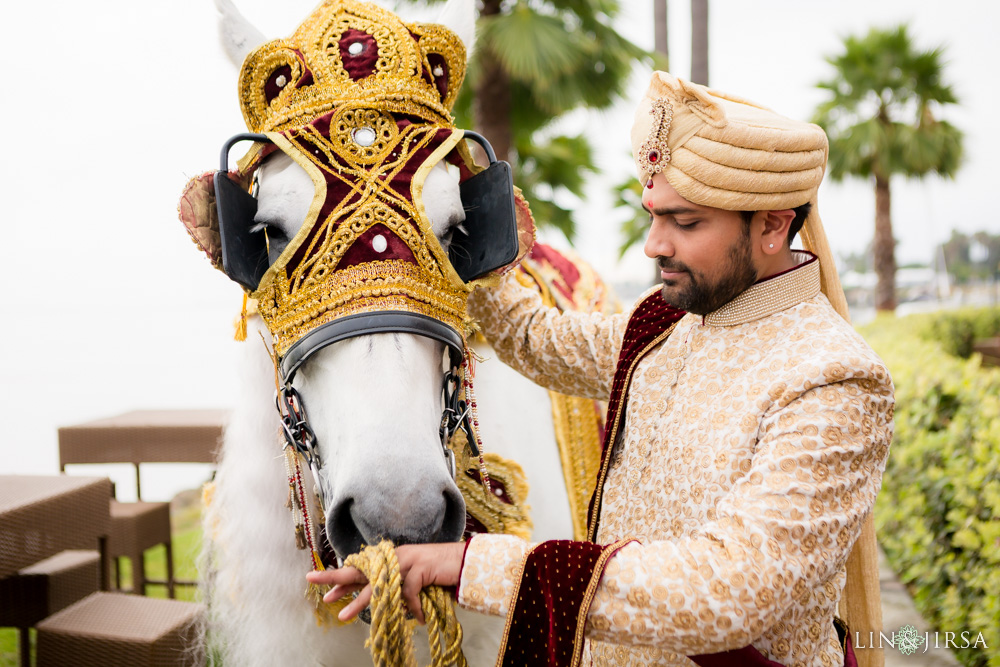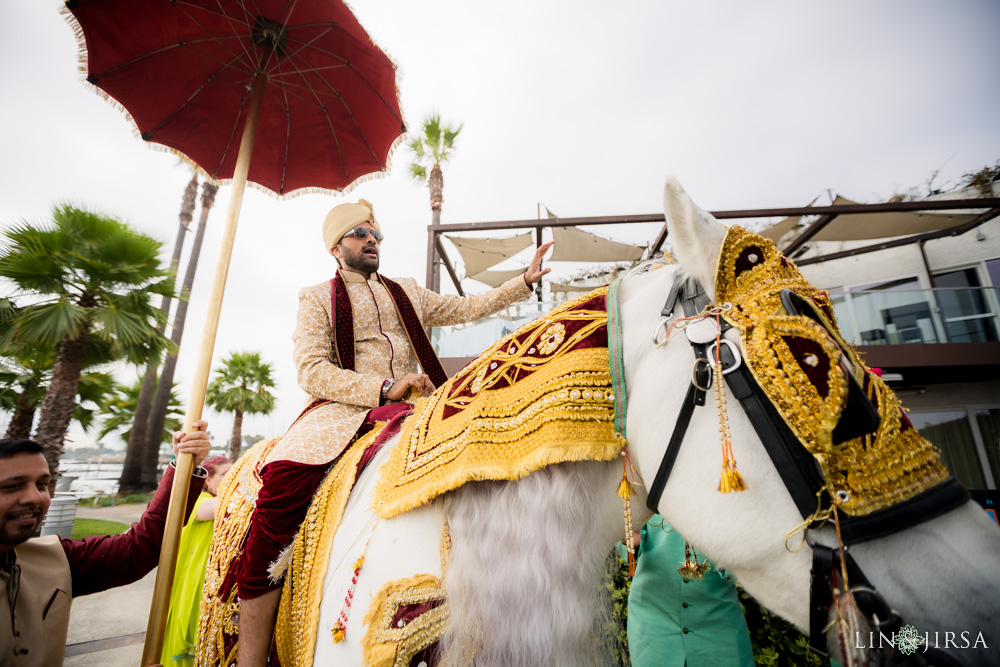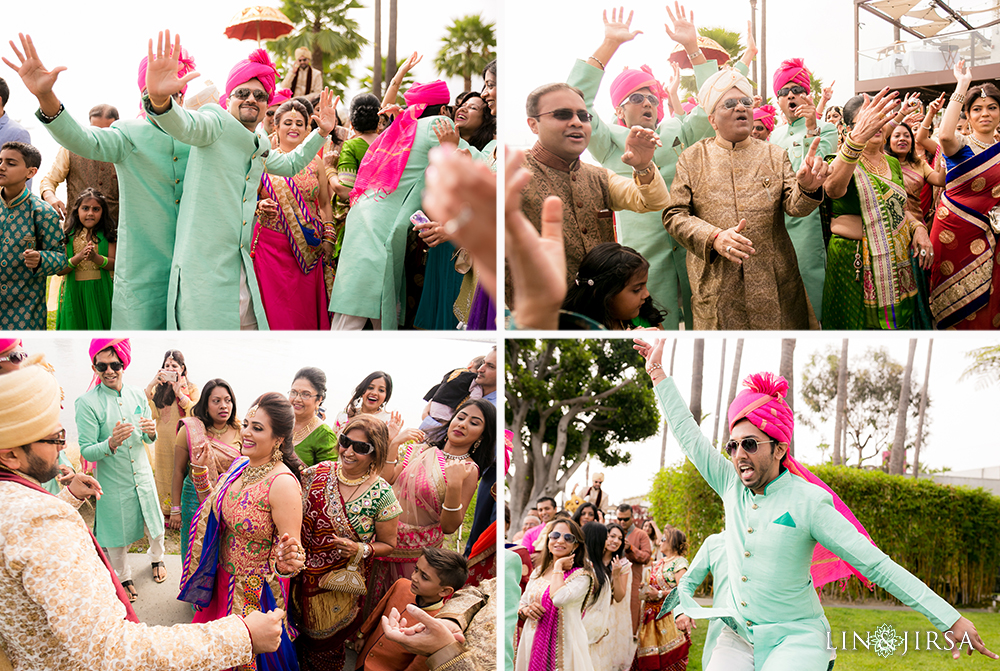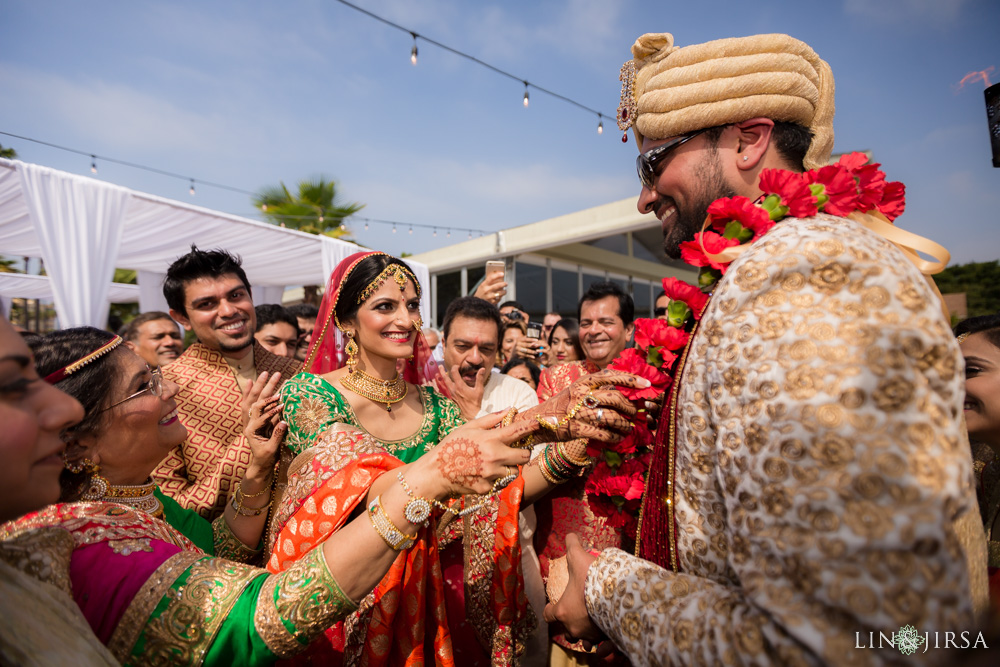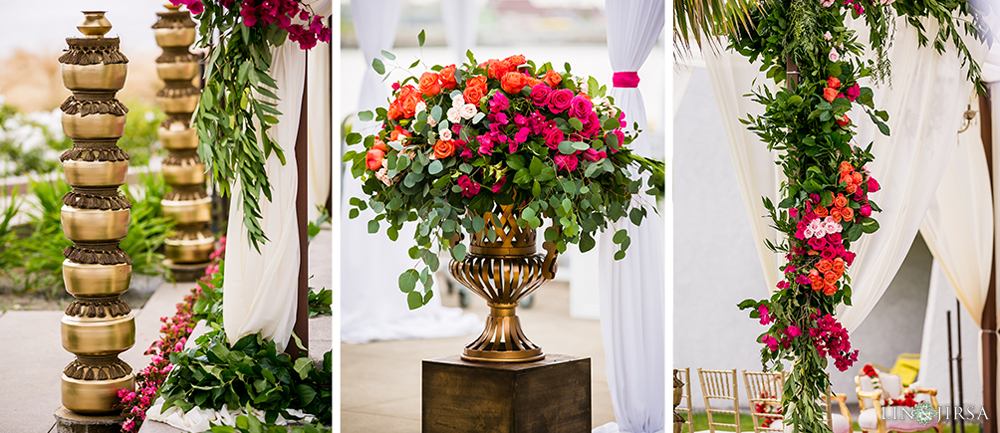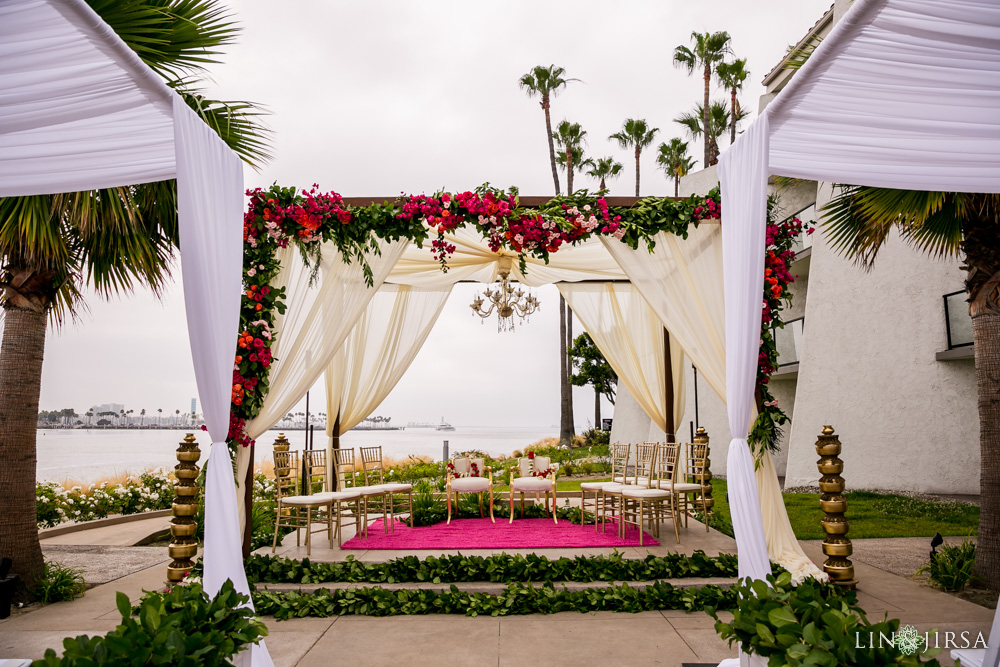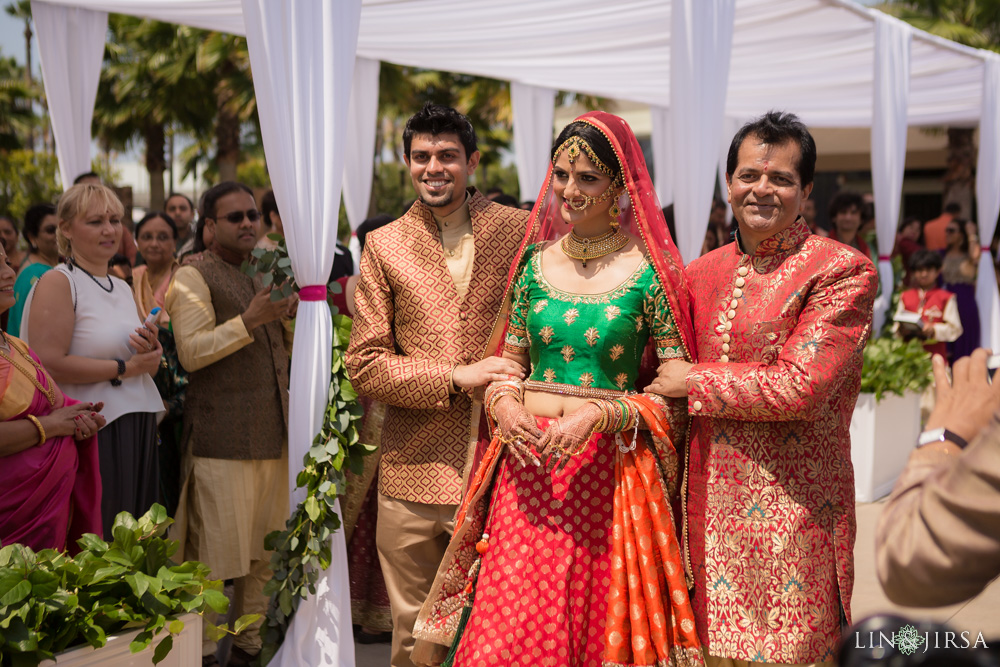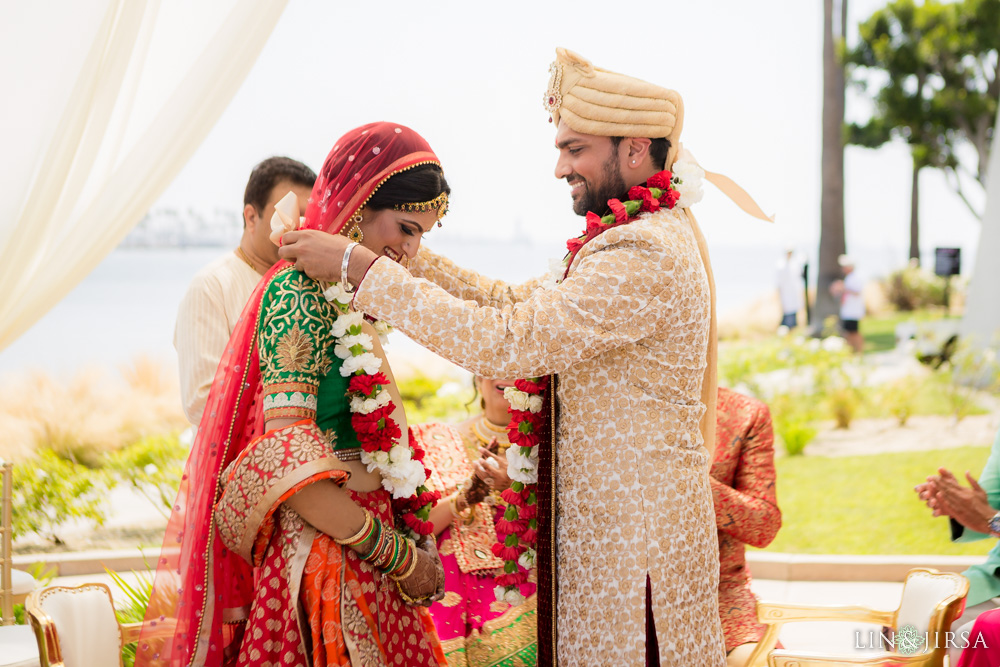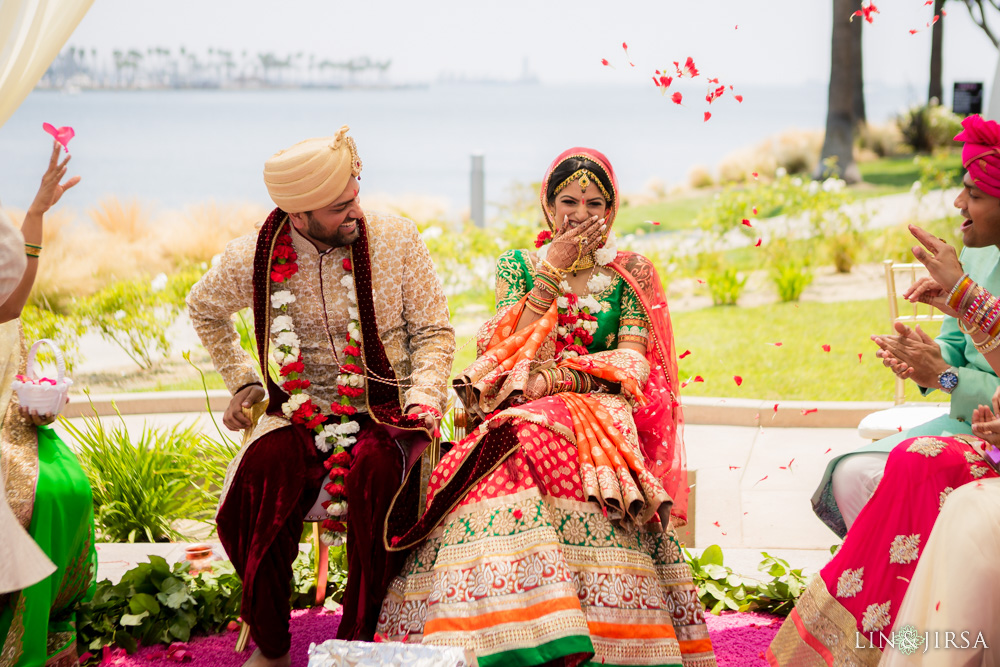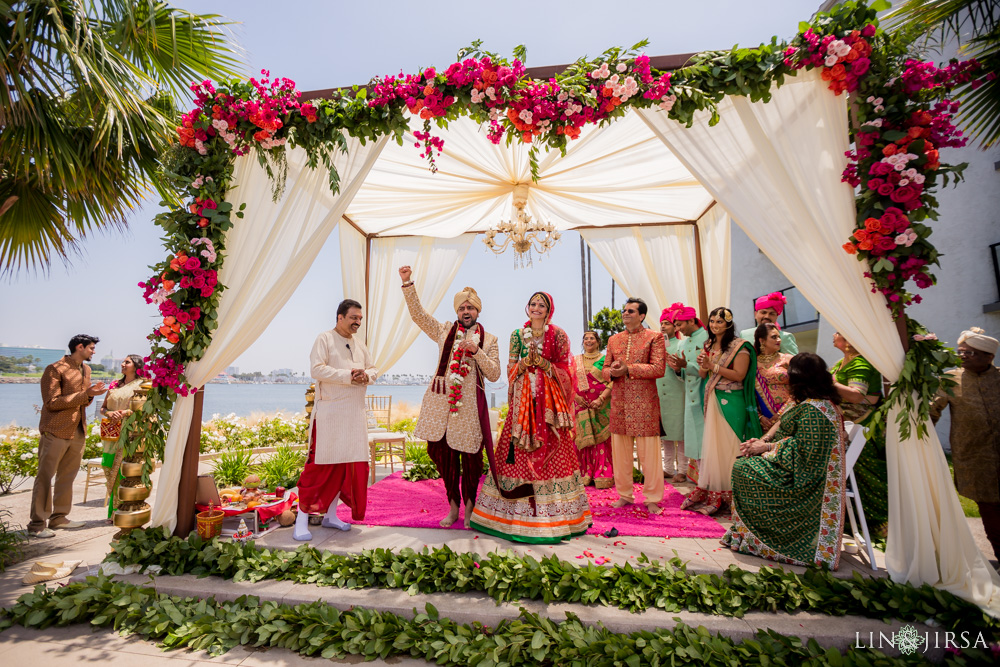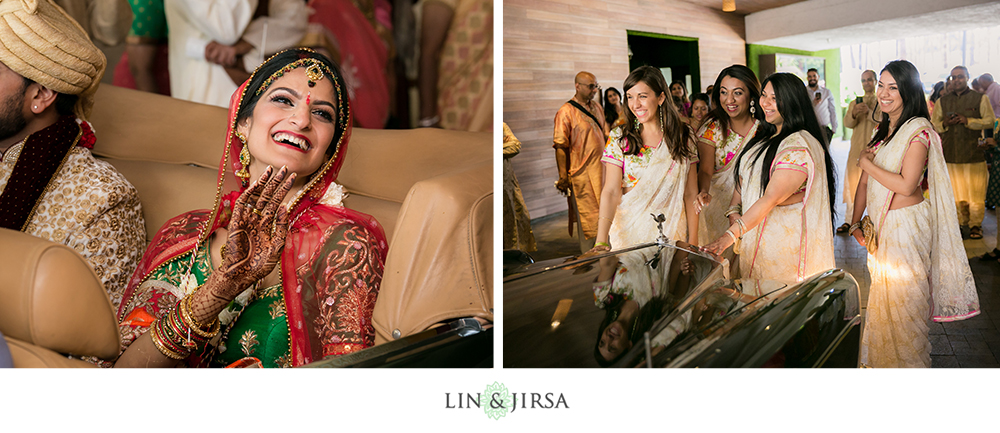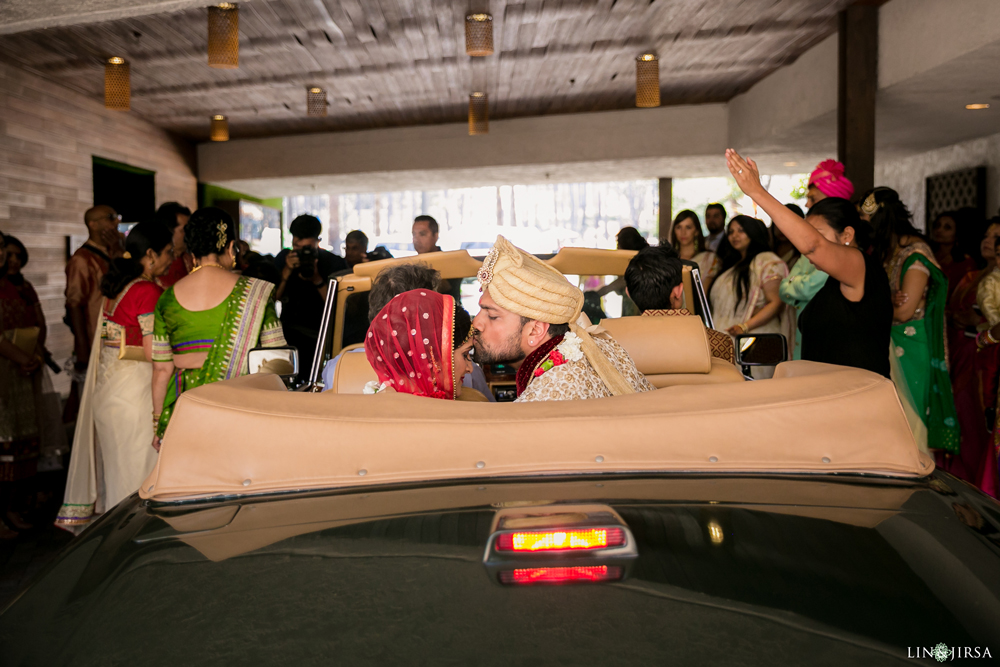 Hotel Maya Long Beach Wedding Reception Photos
Hotel Maya offers two ballrooms to host your reception in, the Miramar (which seats 200 guests) and the Salon del Reyes (which can seat up to 300 guests). Additionally, the hotel's courtyards, with their palm trees, fire pits, and bubbling waterfalls, are an excellent space for guests to celebrate with you during cocktail hour or after-dinner drinks. Whichever venue you choose, your reception will be a chance for you and your guests to let down your hair and dine, toast, and dance the night away in Long Beach luxury.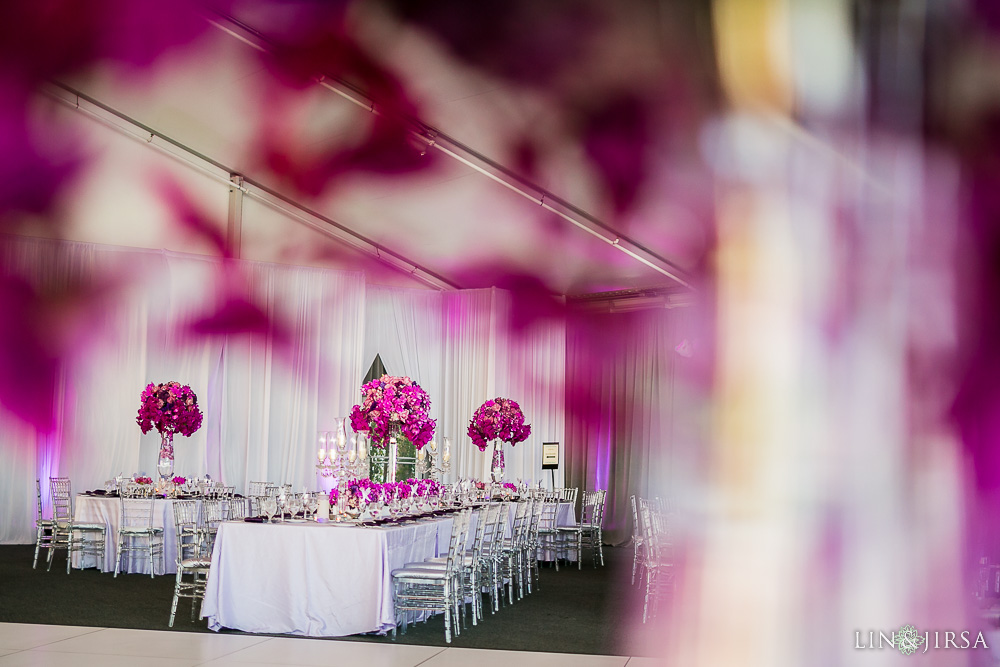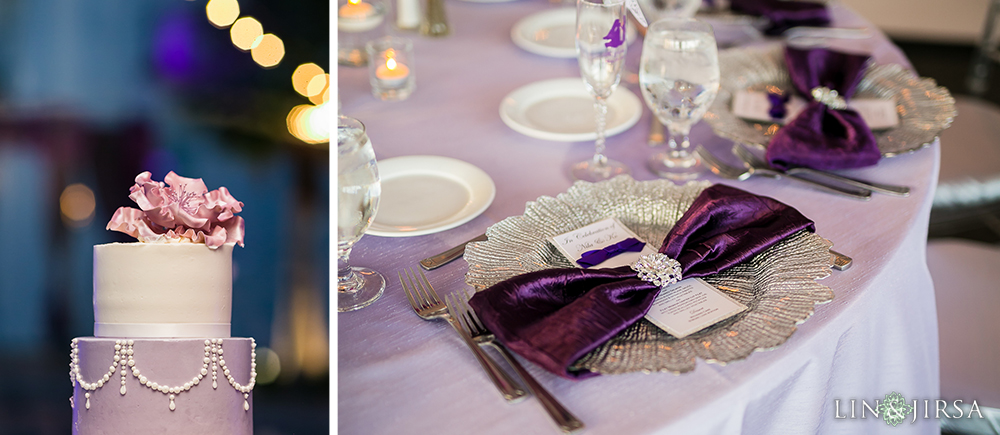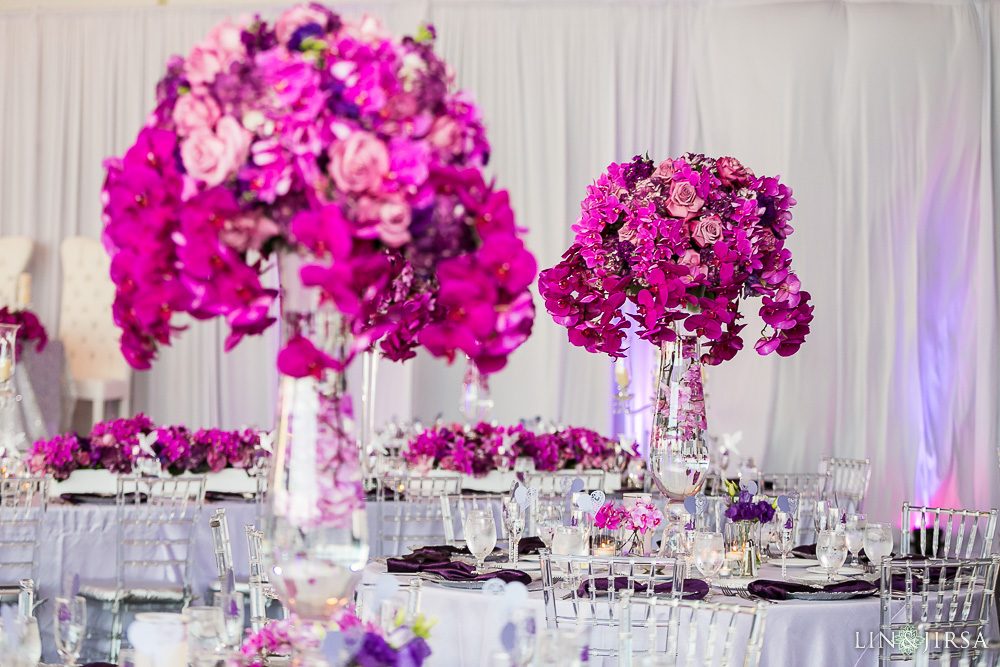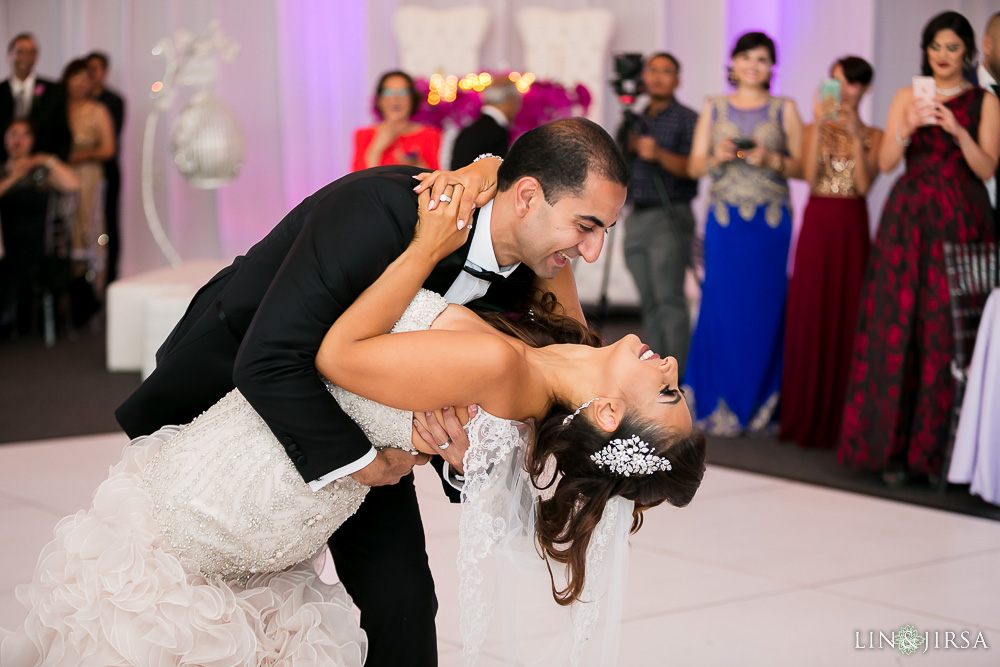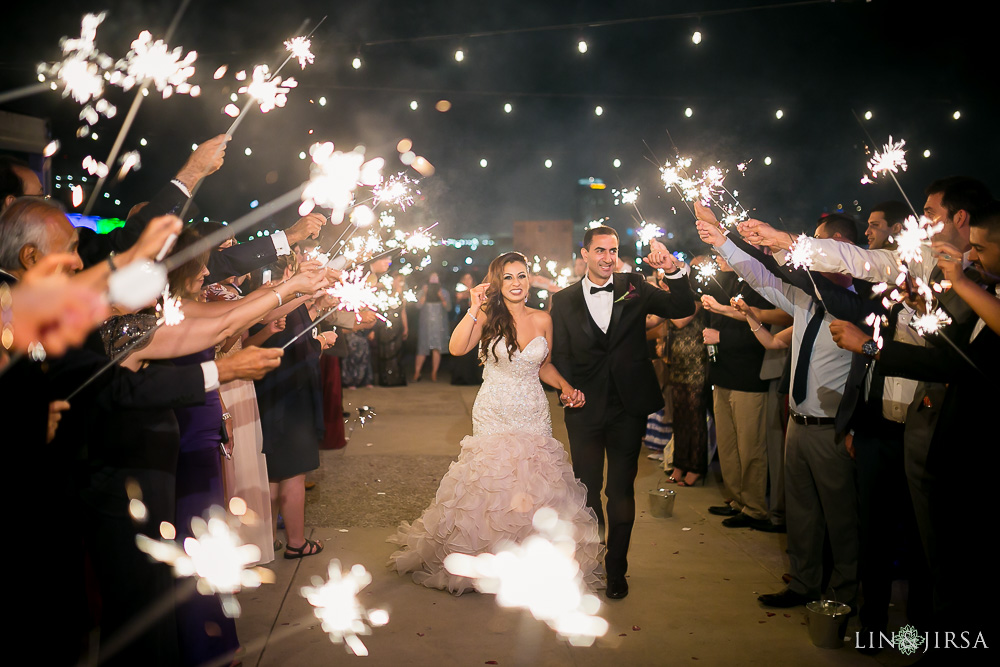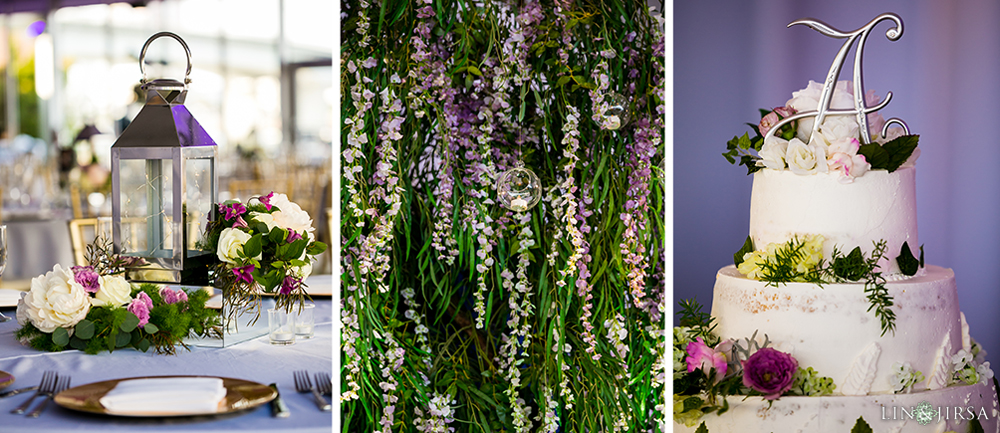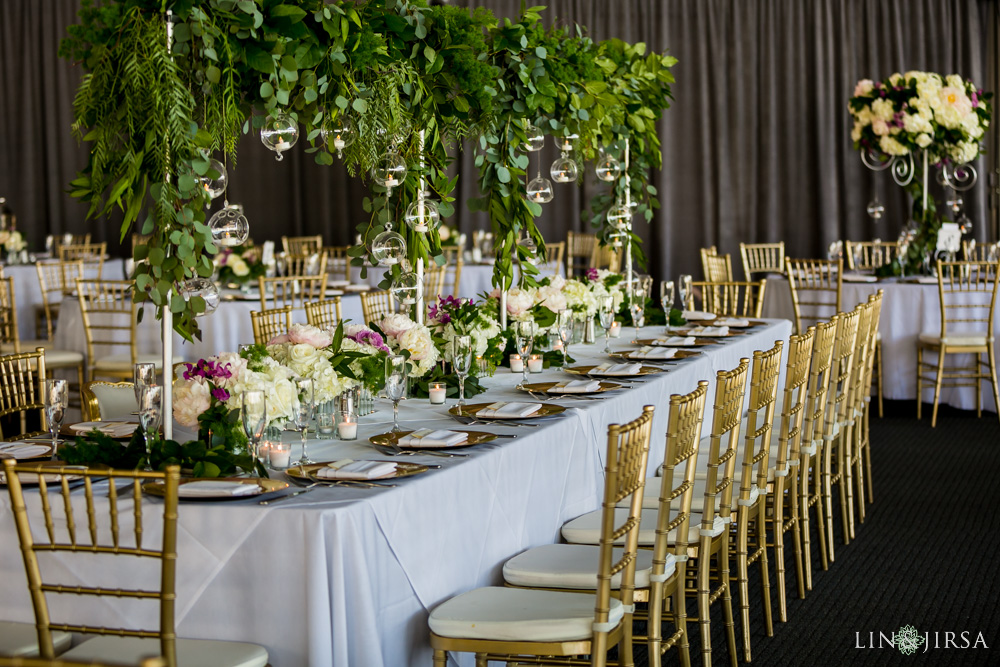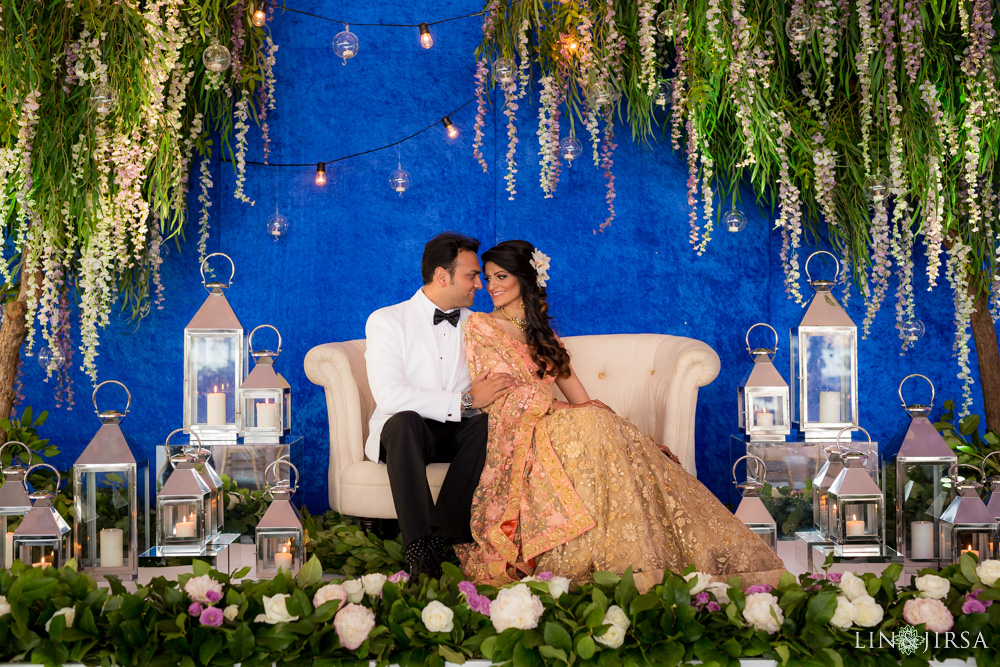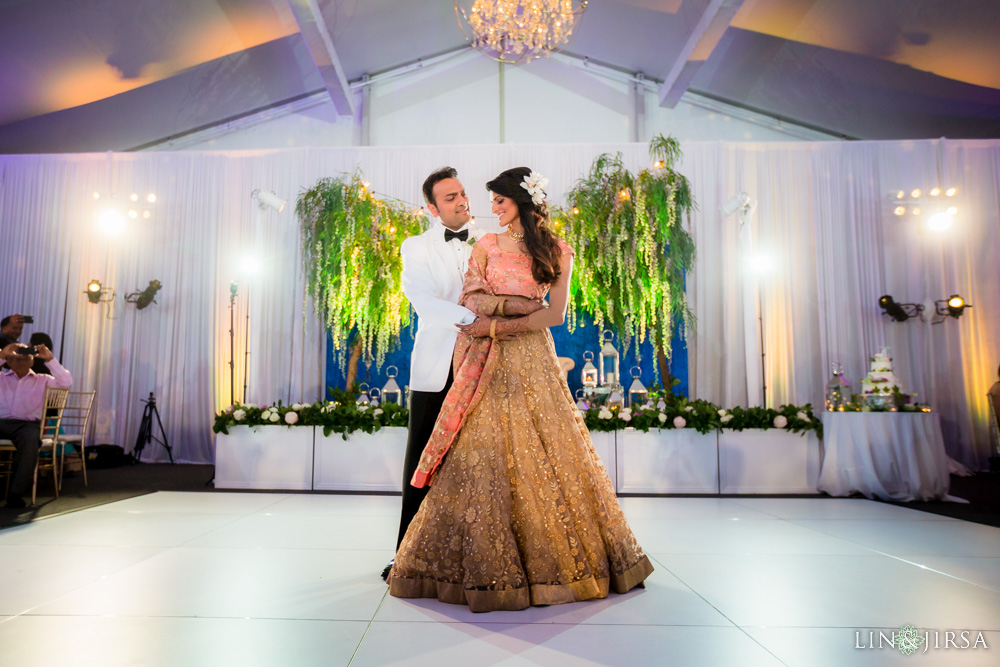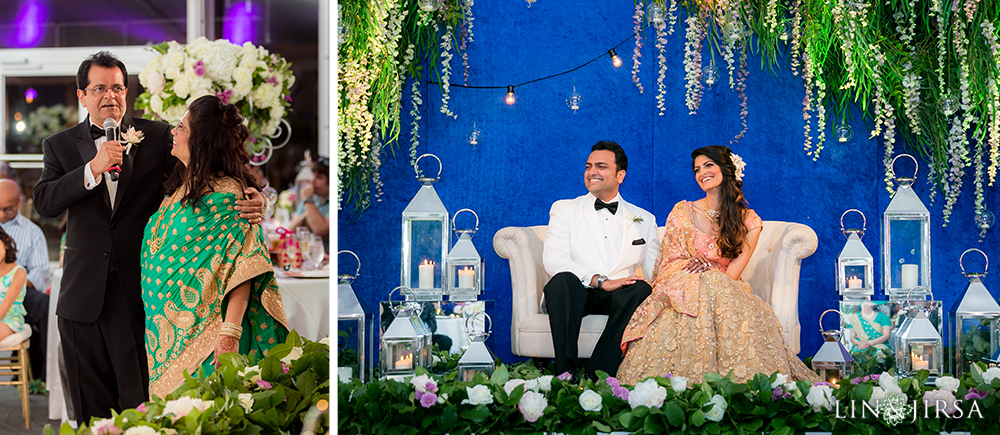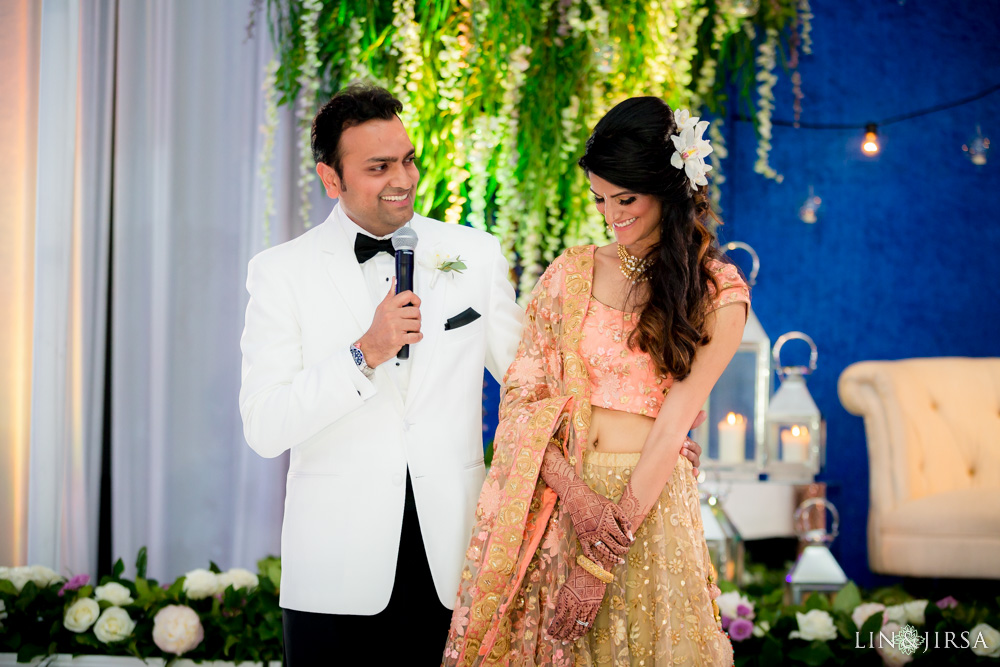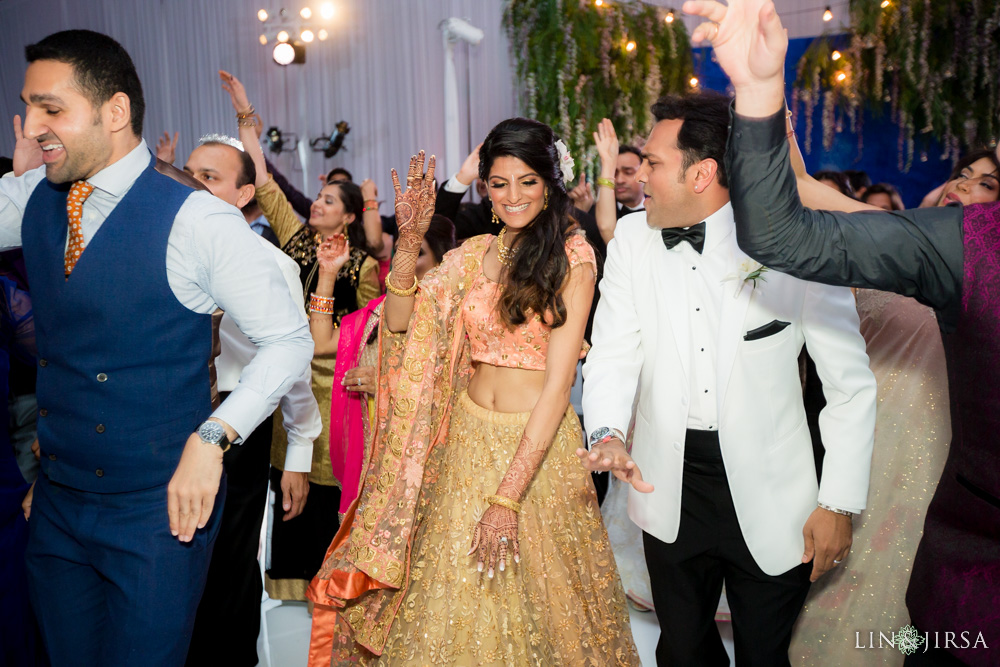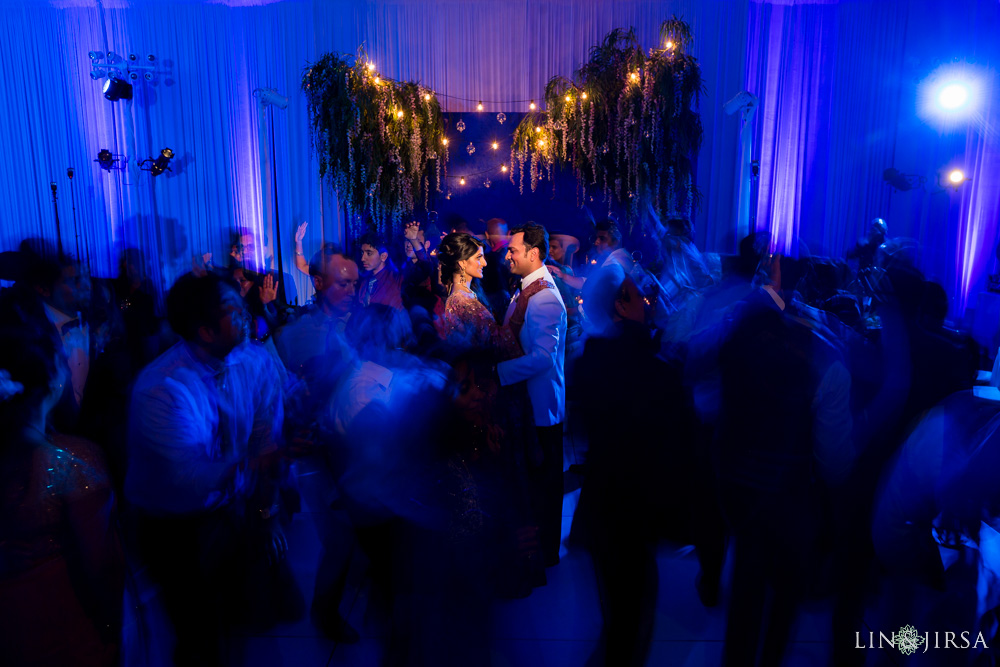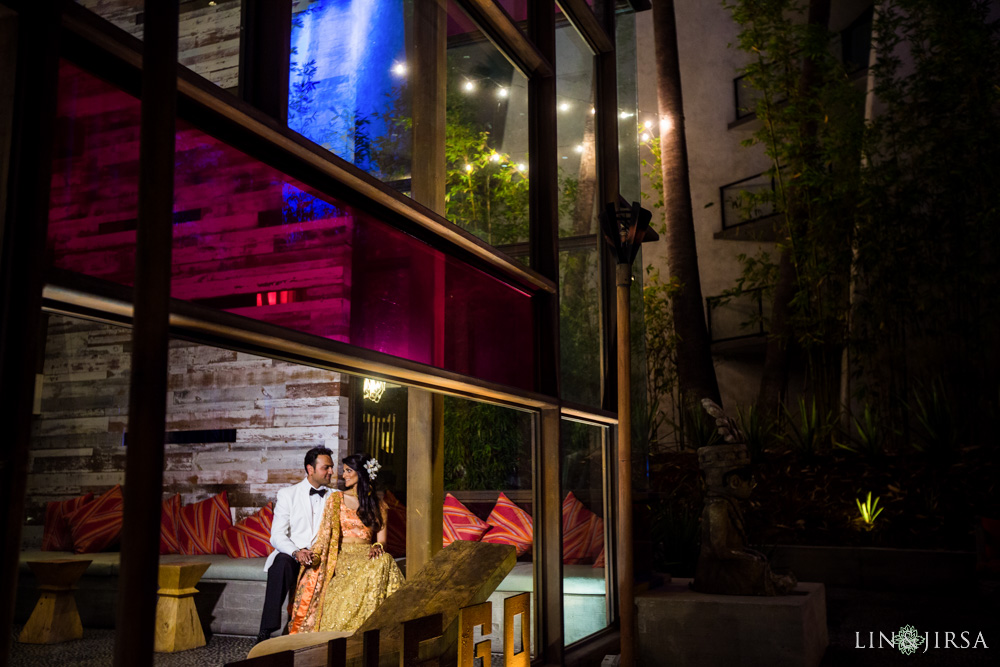 FAQ
Are there any other venues for smaller gatherings within the hotel?
Yes, the Luna and Solstice Rooms, as well as the restaurant In Fuego at the Maya, are all smaller spaces to host a rehearsal dinner or post-wedding brunch.
Do the ballrooms have views of the water?
Yes, the Miramar has views of the waterfront, and it's the only venue in Long Beach equipped with an infinity deck.
How many guests can be seated at our ceremony?
The outdoor ceremony location accommodates 350 seated guests.
Hotel Maya Long Beach is located at 700 Queensway Dr, Long Beach, CA 90802.