Pasadena City Hall Wedding and Portrait Photography
We love Pasadena City Hall.  It is a great example of Californian Mediterranean style and dominates a cultural and institutional complex that was created during the 1920s City Beautiful movement.
Opened in 1927, much of its original architecture has been preserved in public spaces which makes it a photographer's dream canvas.  Pasadena City Hall, listed on the National Register of Historic Places, is a source of enormous pride for its residents.  Before closing for restoration in 2004, it served for 77 years as the seat of Pasadena's government.
The City Hall's design was inspired by 16th-century Italian architect Andrea Palladio who had admired the Roman architect Vitruvius.  His design incorporated the simple, classical style of the early Renaissance and brings incredible drama to wedding photography.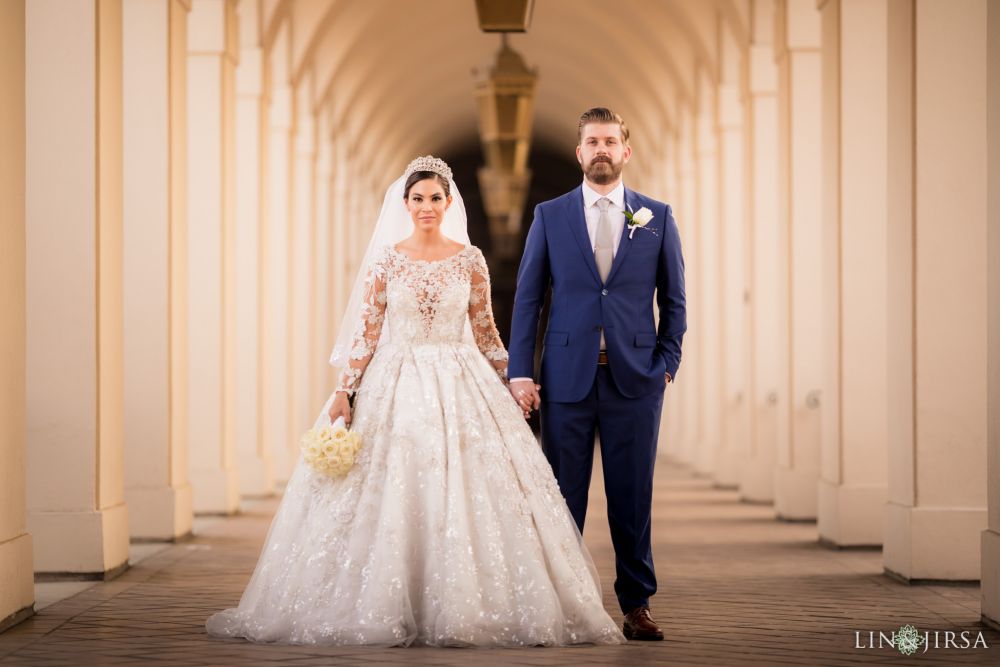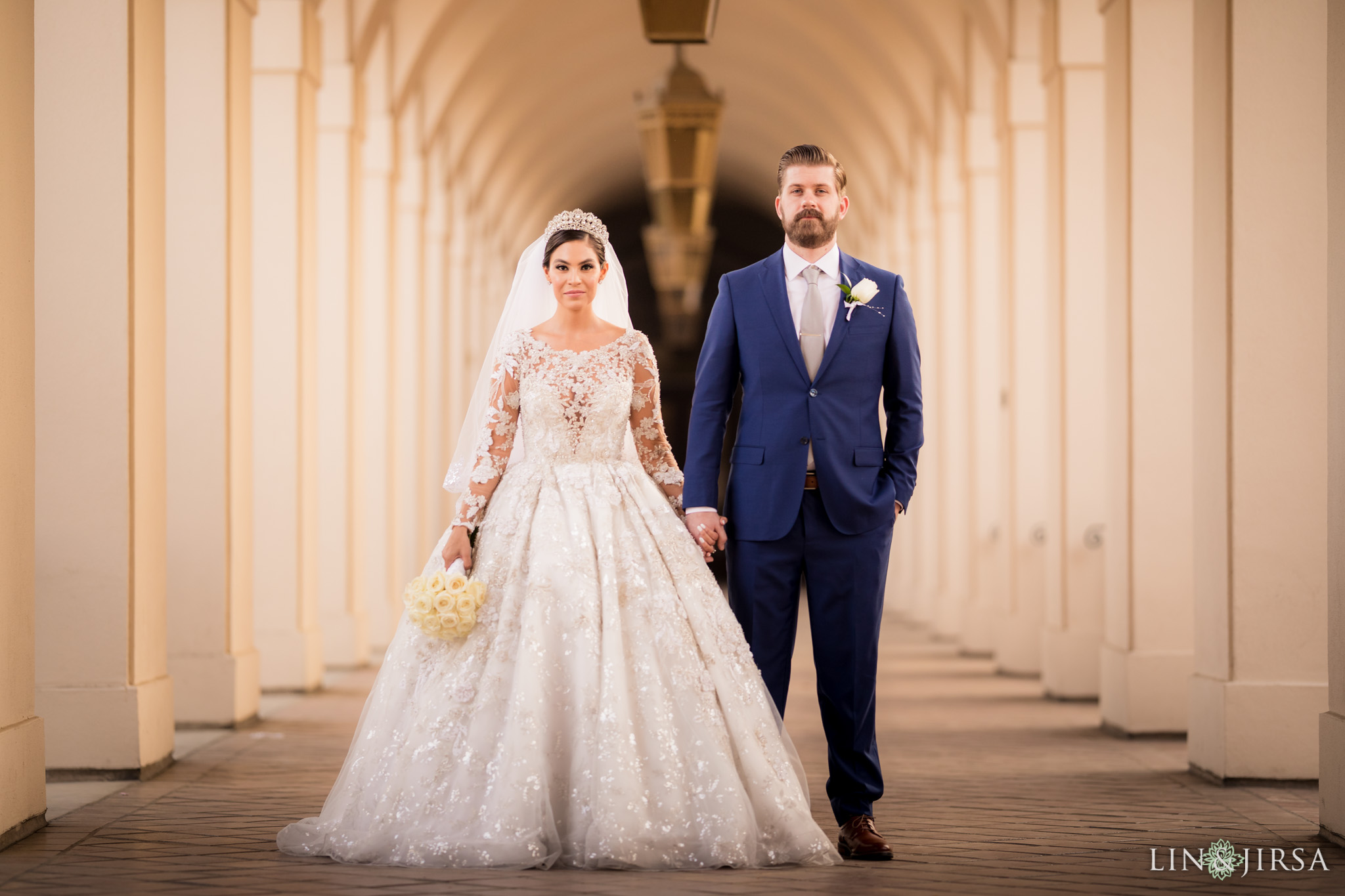 In fact, Palladio's influence can be seen across European architecture including the Hotel des Invalides in Paris and St. Paul's Cathedral in London and you can see the same influence with the Pasadena City Hall dome.
This location has an impressive castle-like structure and the courtyard has a strong Spanish Colonial feel.  There, the main feature is a stone cast Baroque fountain, which featured in the 1995 film, A Walk In The Clouds. Surrounding the courtyard are red-tiled, cloistered arches offering us opportunities to play with light and shade.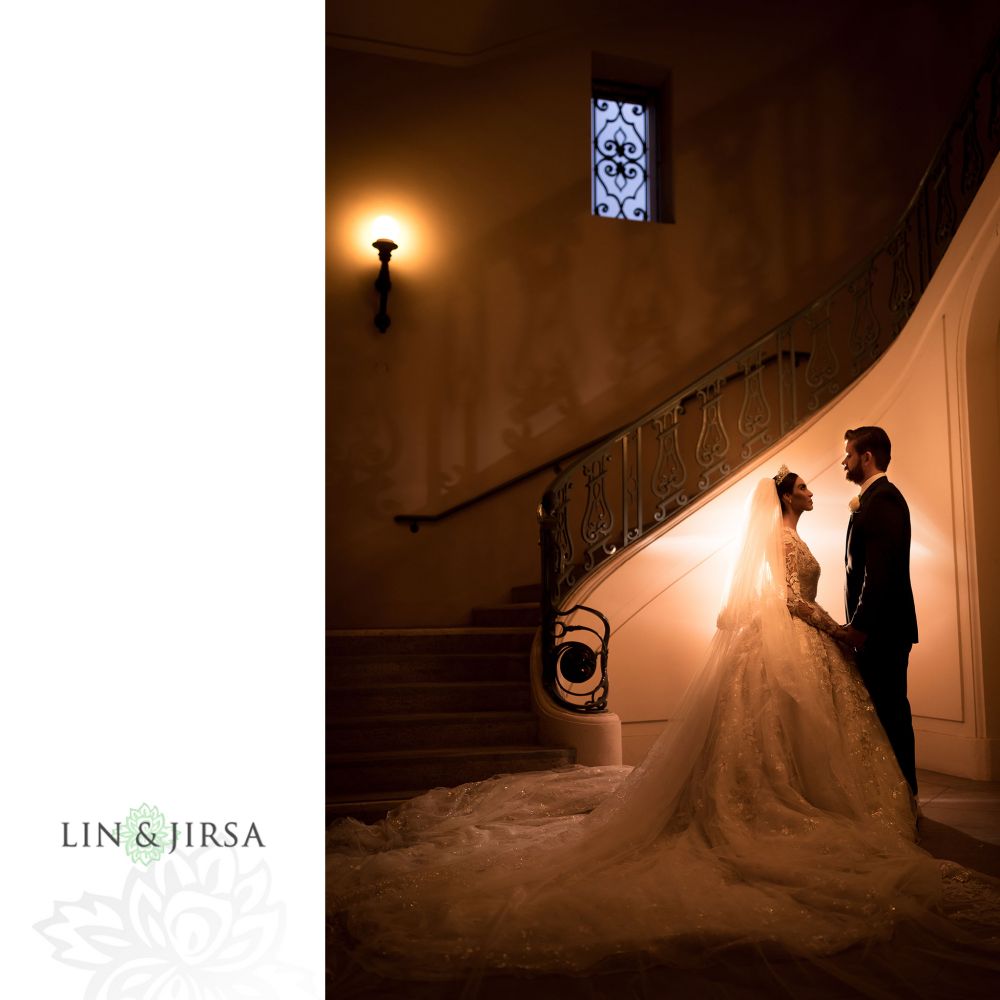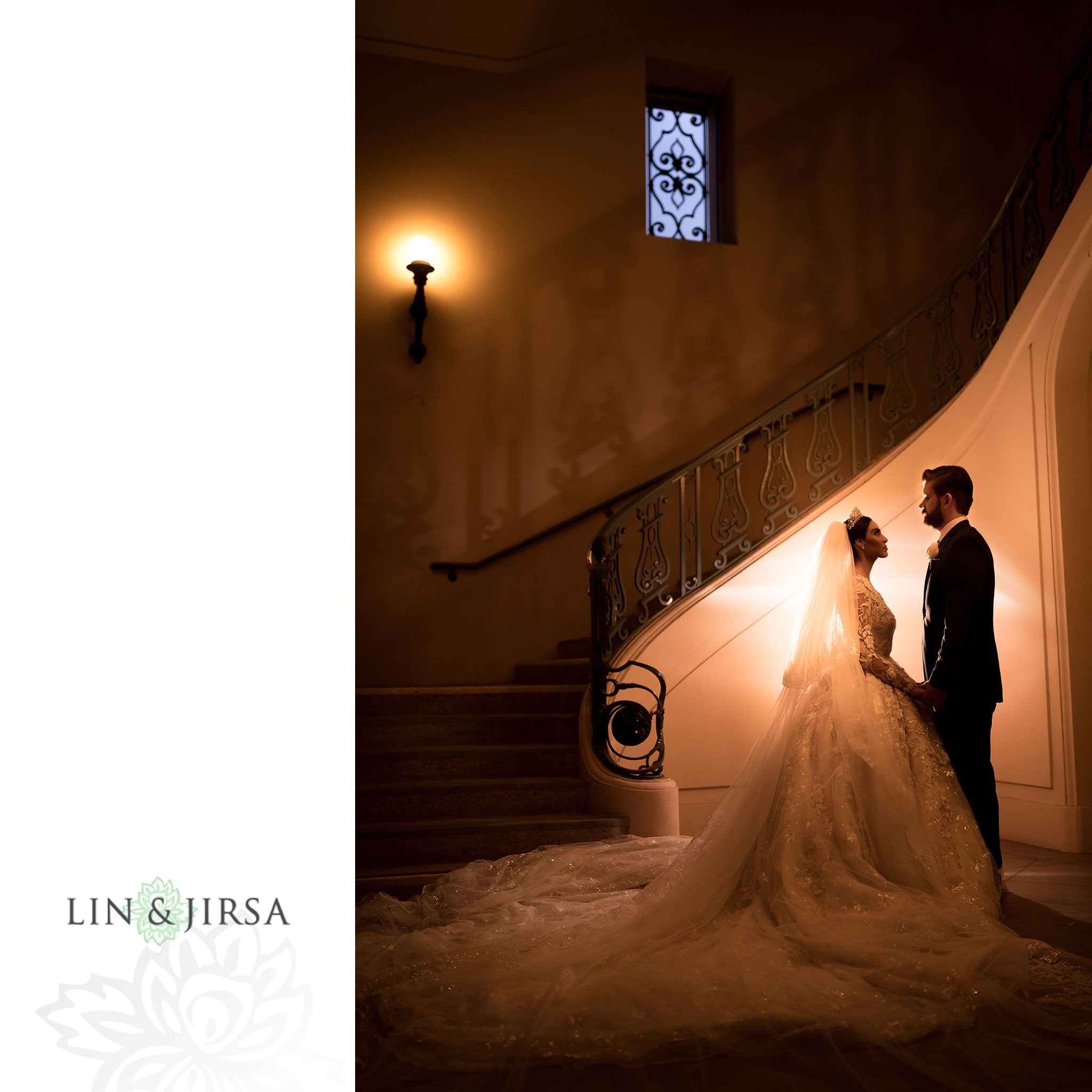 Inside is equally impressive. There are sweeping stairs made of wrought iron balustrades and Alaskan marble treads with an impressive 6 story tower.  The fifth floor features four huge, round arches and four smaller ones.  The 6th floor is 30 feet high and also features arches.  It really is a breathtaking location for wedding and portrait photography.
The color palette inside is rich with white oak woodwork, Padre tile floors, and the dome and lanterns of the stair towers are encased in copper.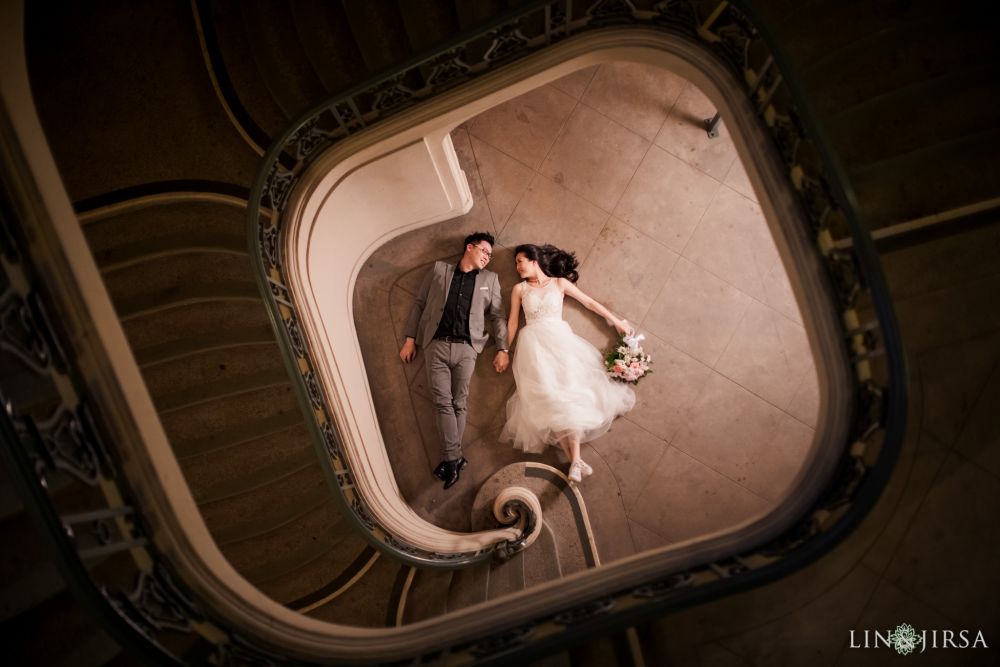 The location can get busy so we'd recommend going at quieter times such as weekdays or earlier in the morning.  There are plenty of parking options so access is easy.
Pasadena City Hall has both drama and romance.  It is a popular choice for wedding and portrait photography for good reason.  If you're looking for a location that has style, original features, and history, Pasadena City Hall is a perfect choice.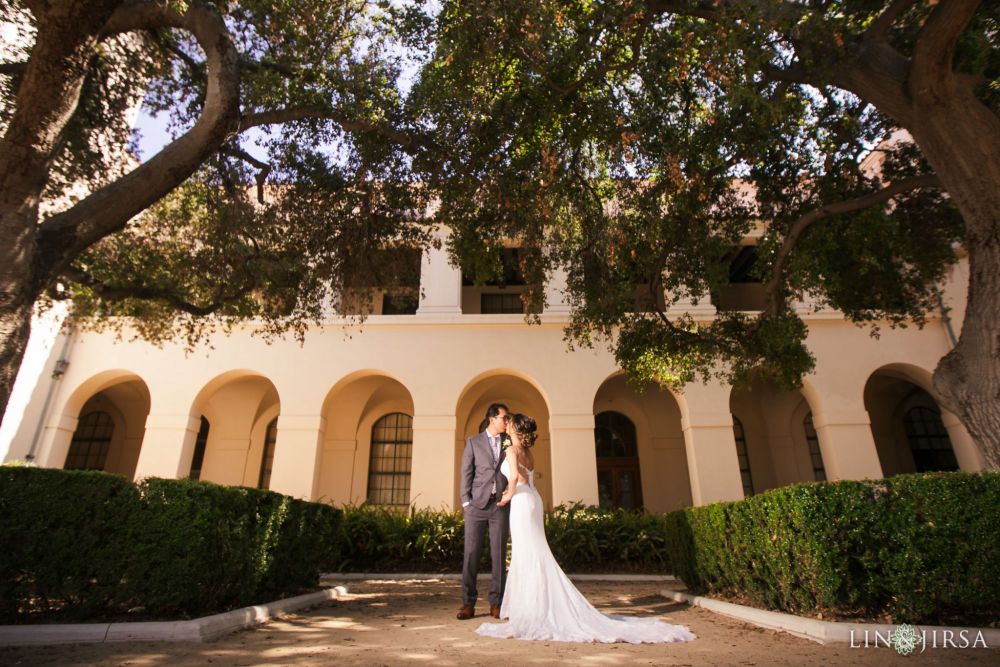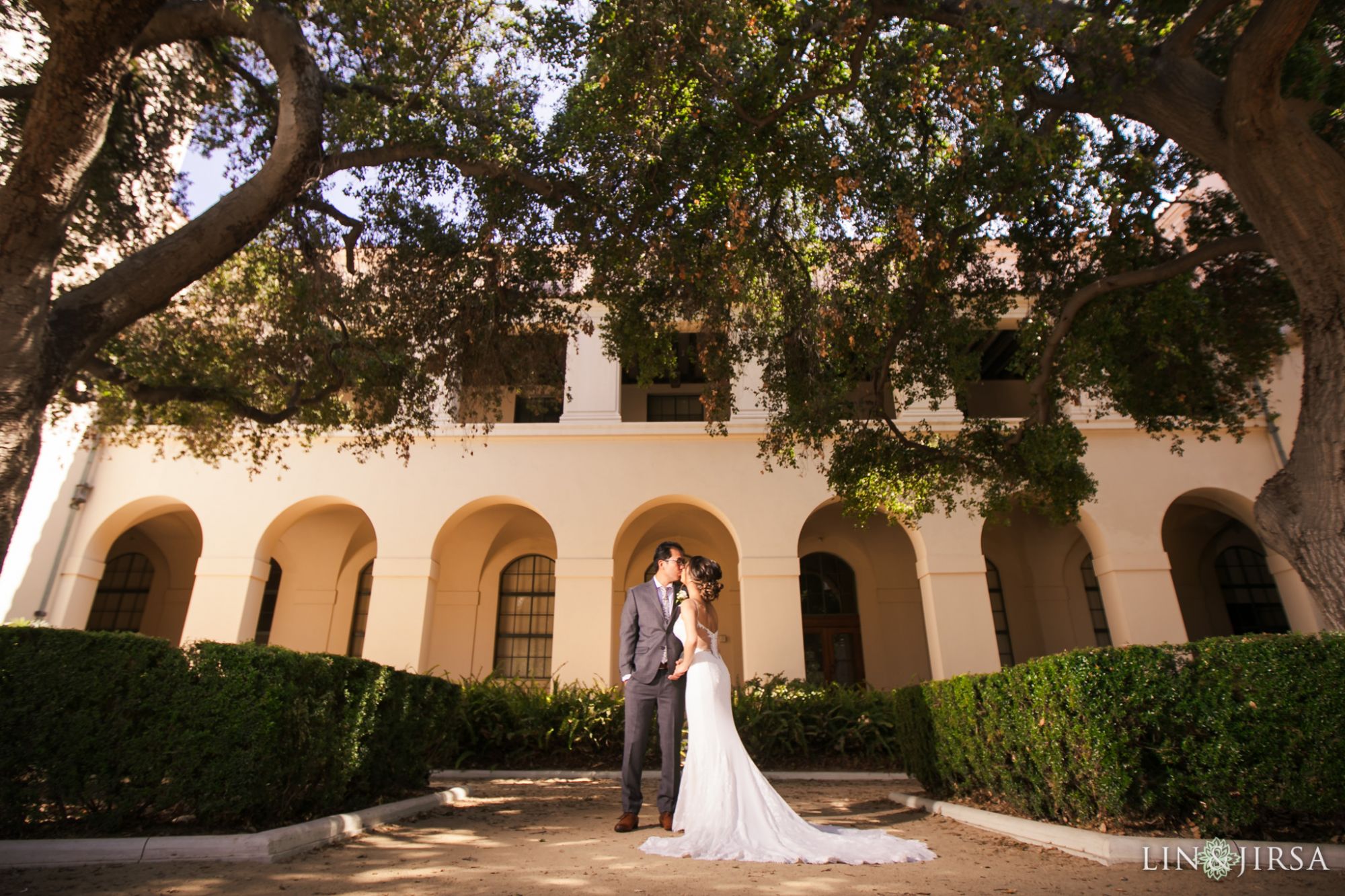 Basic Info on Pasadena City Hall
Address: Garfield Ave, Pasadena, CA 91101
Phone: (626) 744-7311Height: 206′
Opened: 1927, Established: 1927, Owner: Pasadena City Council