The Ebell of Long Beach Wedding
The Ebell of Long Beach is one of three of the most prestigious and historic women's club in the Los Angeles area. Founded in 1896 as a sister to the Ebell of Los Angeles, the club has a robust history of celebrating women. By the 1920s the Long Beach club had over 1000 members in 20 different departments and needed its own proprietary building. In 1924 the exquisite Spanish-Revival-style edifice was constructed. And today this historic landmark is available for high-end events and unforgettable weddings.
Located in a residential neighborhood and fully furnished with a variety of textural pieces, this space in many ways feels more like a luxurious home than an event venue. The intricately carved stone portico flanked by palm trees beckons you and your guests to enter and explore this inviting space.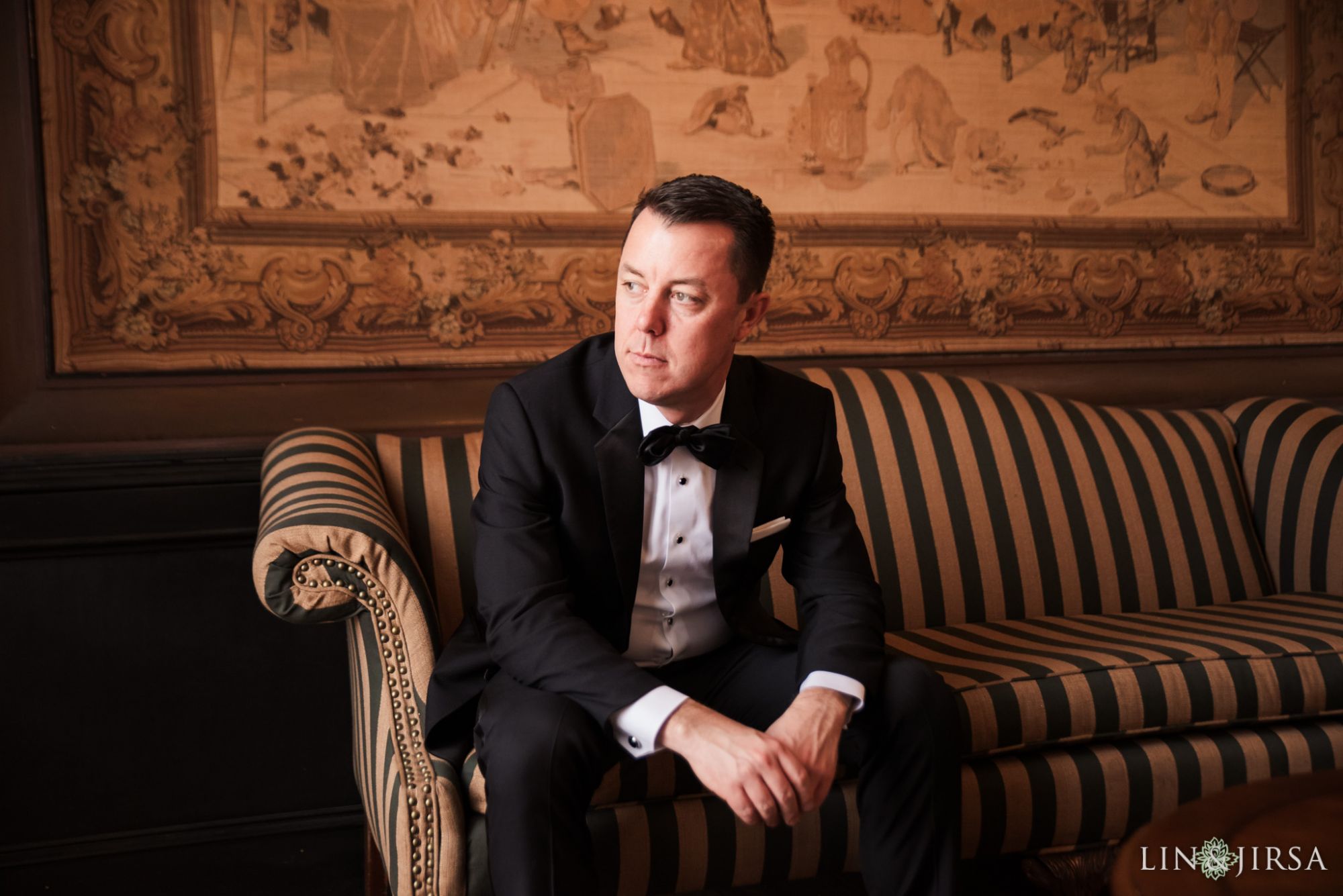 Wedding Prep at the Ebell of Long Beach
Among the venue's 25,000 square feet of event space is a designated private bridal suite, decorated with lush and comfortable furnishings. It's a perfect spot for you and your wedding party to relax, make memories together, and prepare for your magical day ahead.

Wedding Photography at the Ebell of Long Beach
From the ornate Spanish-tiled floors to the light-filled, mullioned windows, the Ebell of Long Beach possesses so many exquisite details that will enhance your wedding day photographs. From a couple's session to wedding party photos, every memory you document will be grand.
At Lin and Jirsa wedding Photography, we would be honored to capture all of the moments of your life-changing day. Click here to learn why it will benefit you to choose a company that will meet both your photography and videography needs.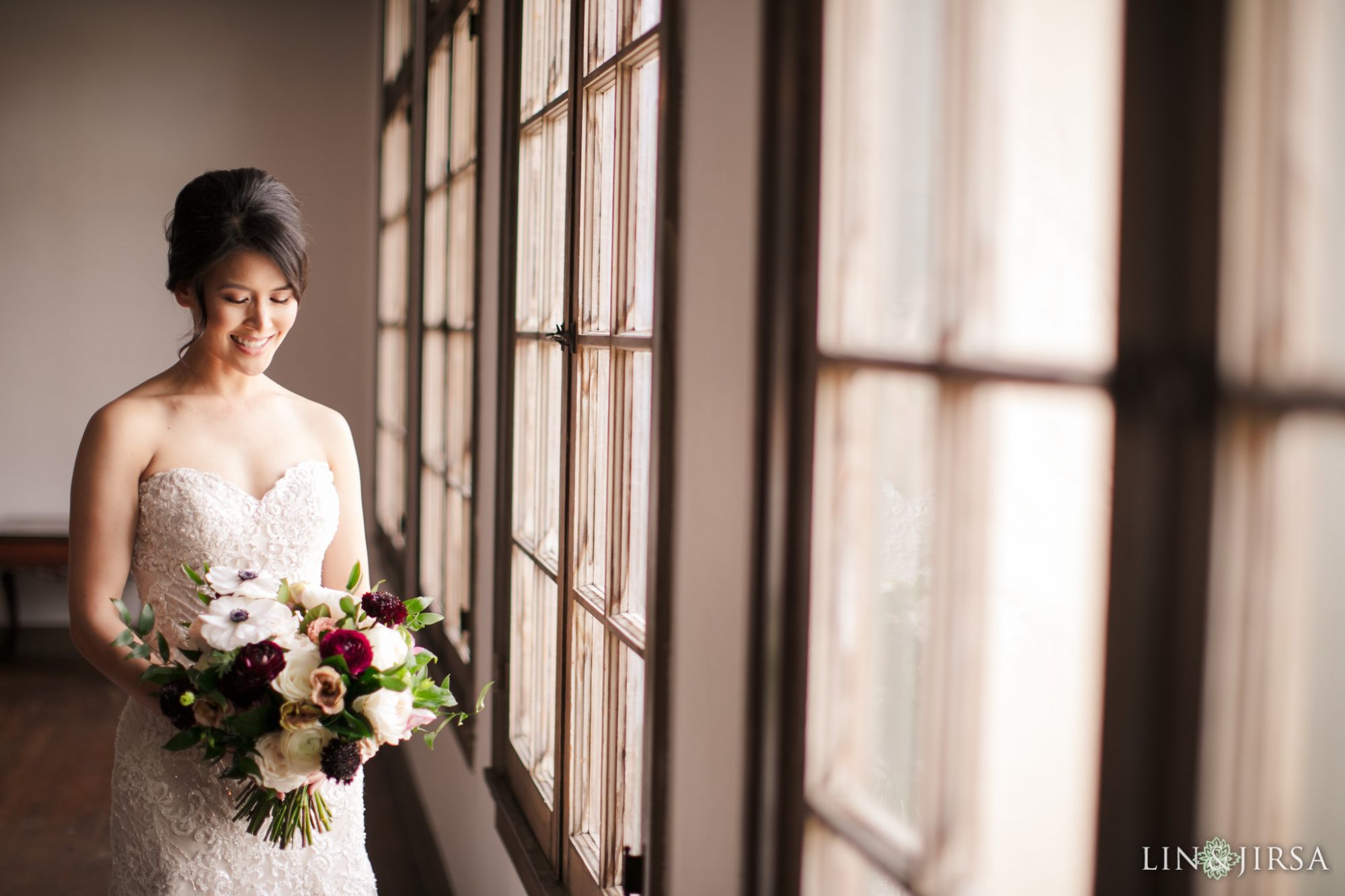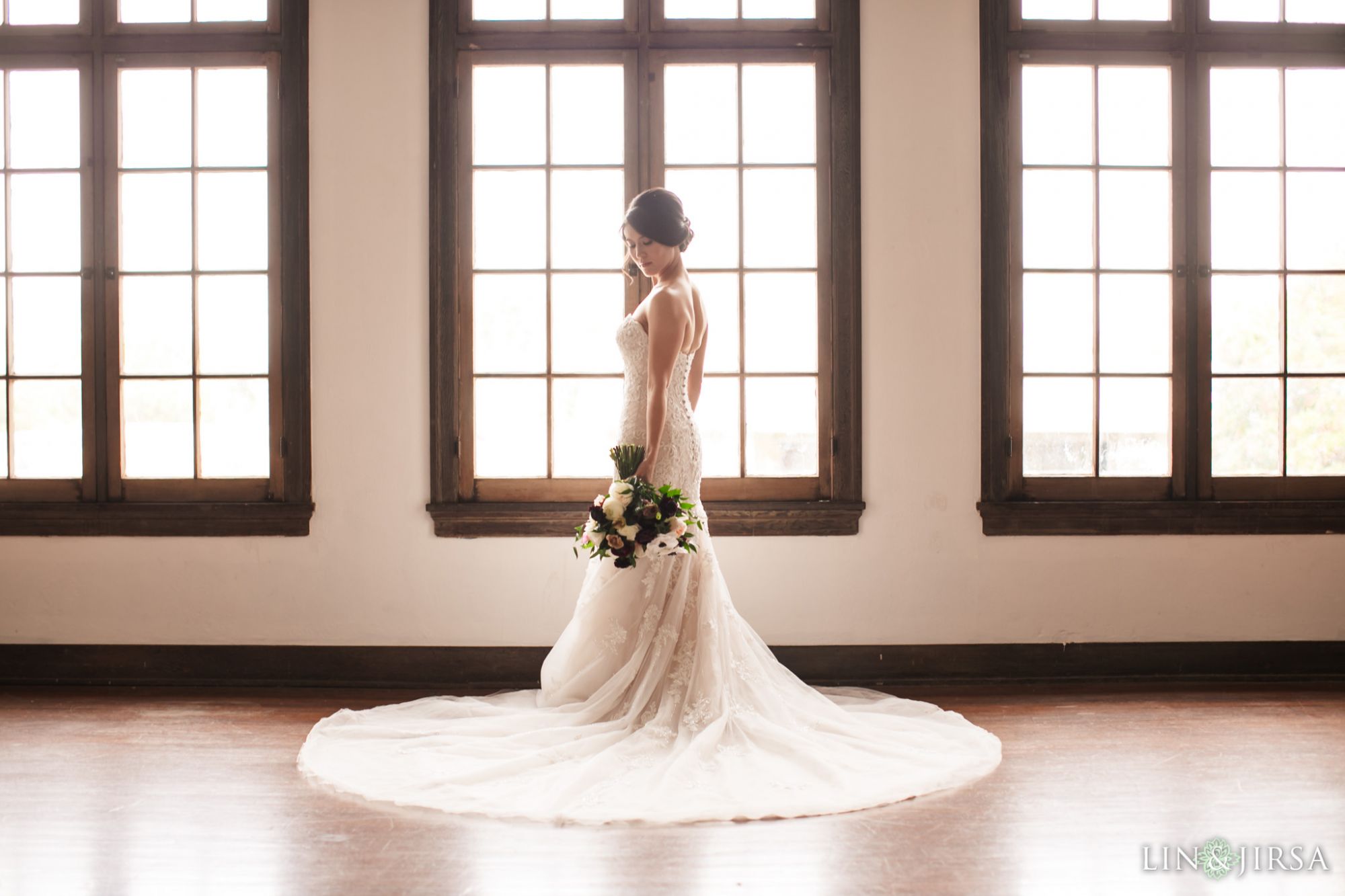 Your Wedding Ceremony at the Ebell of Long Beach
Just inside the front doors of the club, the Courtyard, pictured below, is an opulent space to say your vows. The Spanish arches, bubbling bronze fountain, coffered (and hand-painted!) ceiling, and crystal orb chandeliers welcome you and your guests into this spacious, sky-lit room.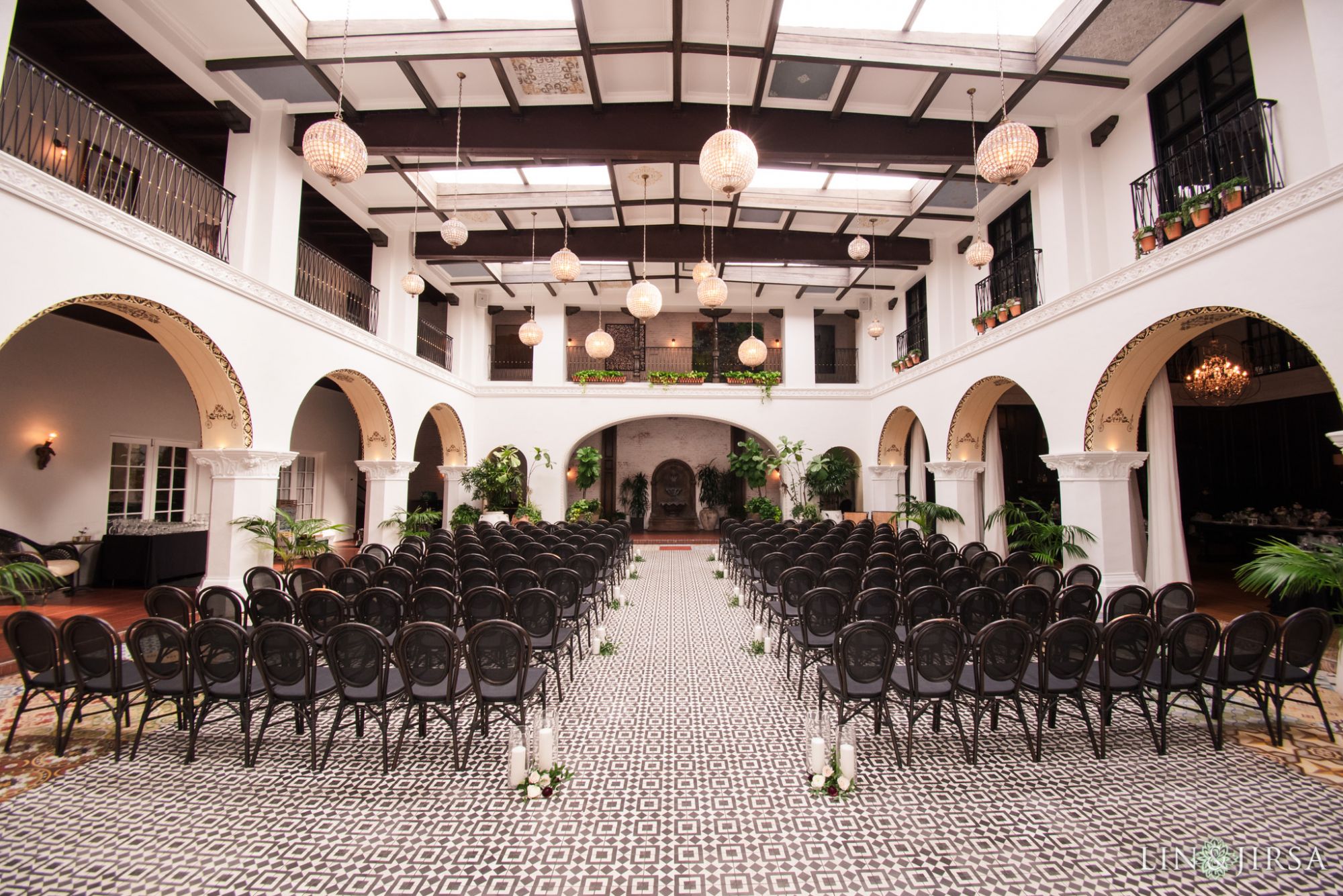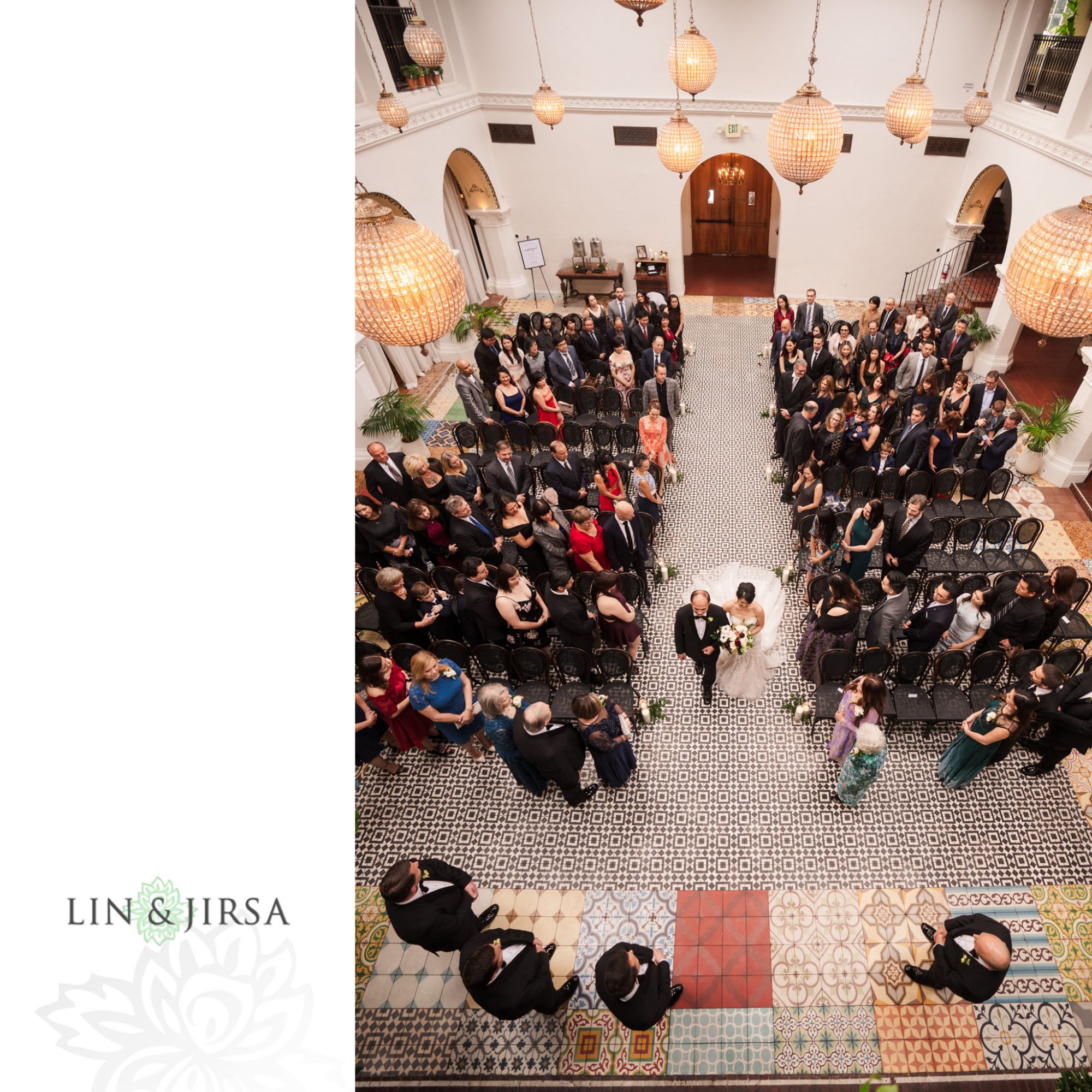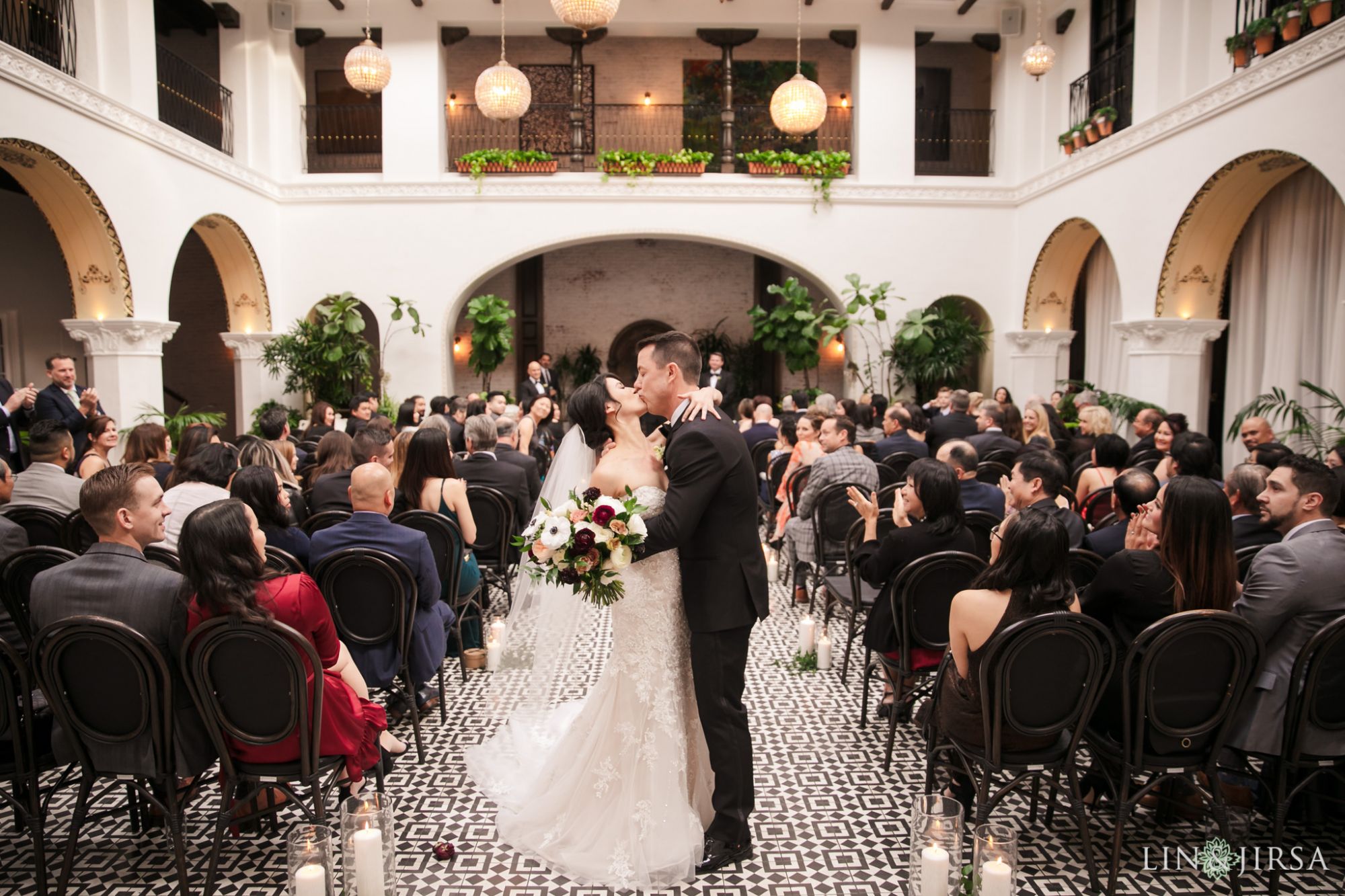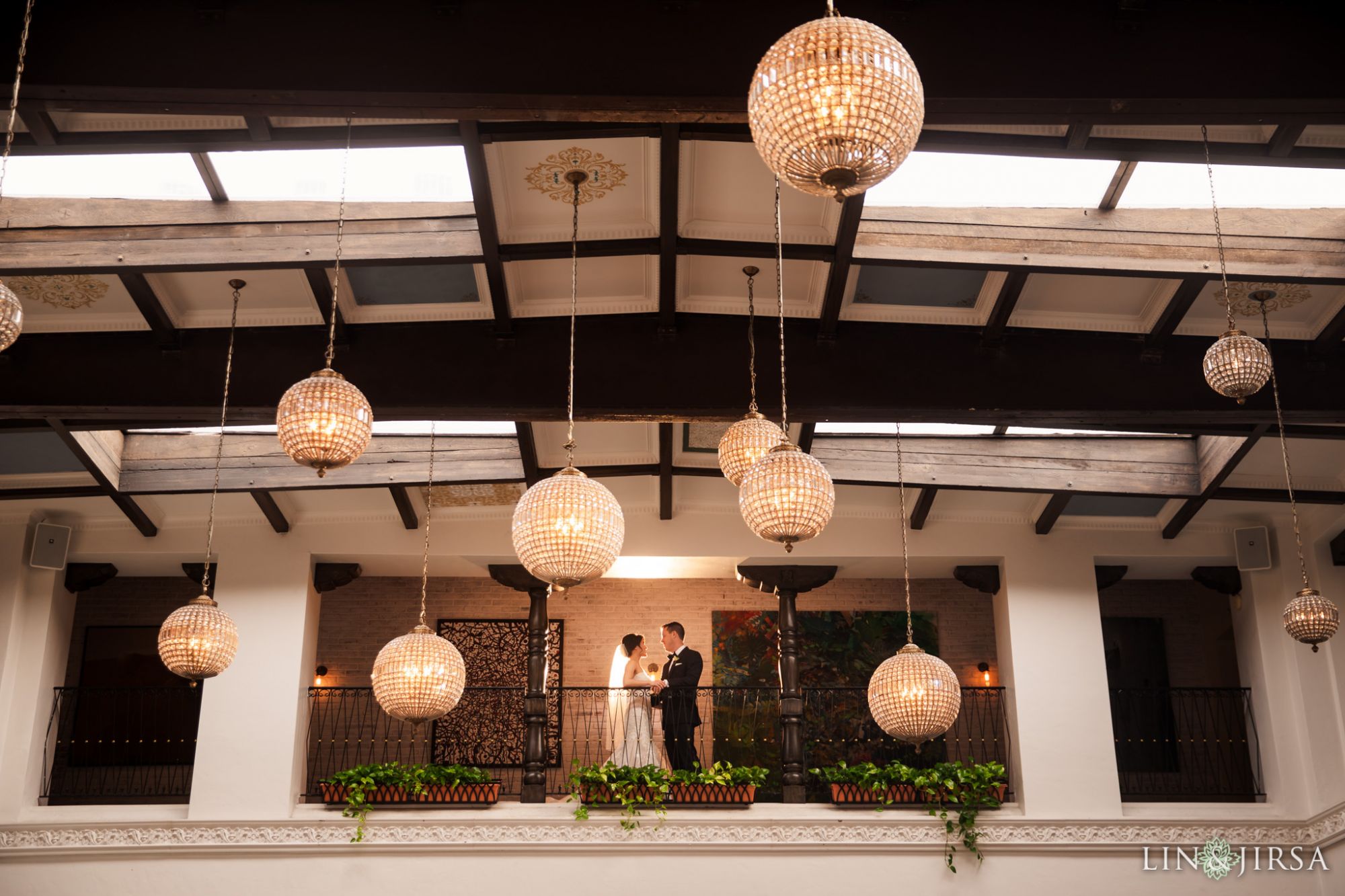 Your Wedding Reception at the Ebell of Long Beach
The Grand Hall is one of the most lavish and beautiful rooms you will find for a reception, with its dark, wood-paneled walls and tapered, mirrored, floor-to-ceiling fireplace. And that grand ceiling is 24 feet tall with hand-painted details! You and your guests will love to dine under the sumptuous crystal chandeliers ensconced in giant iron orbs.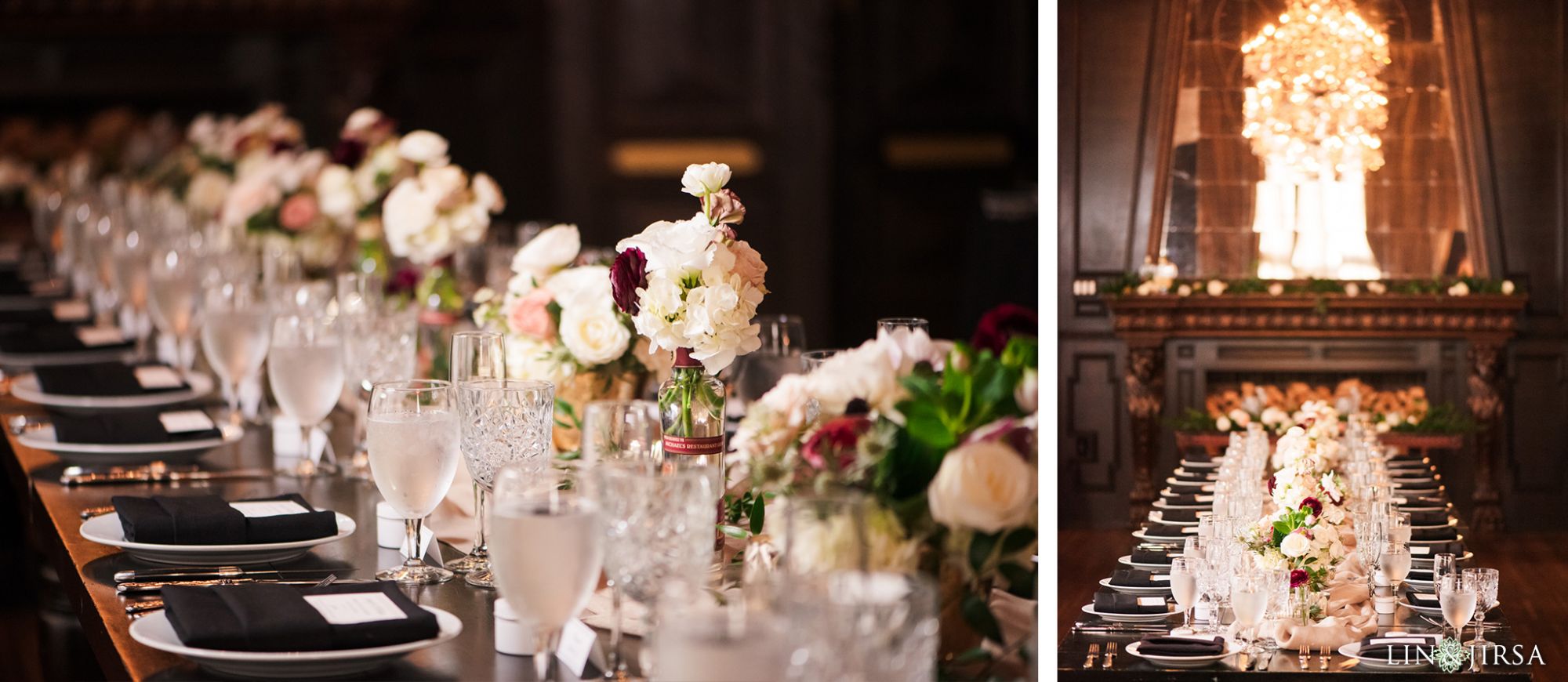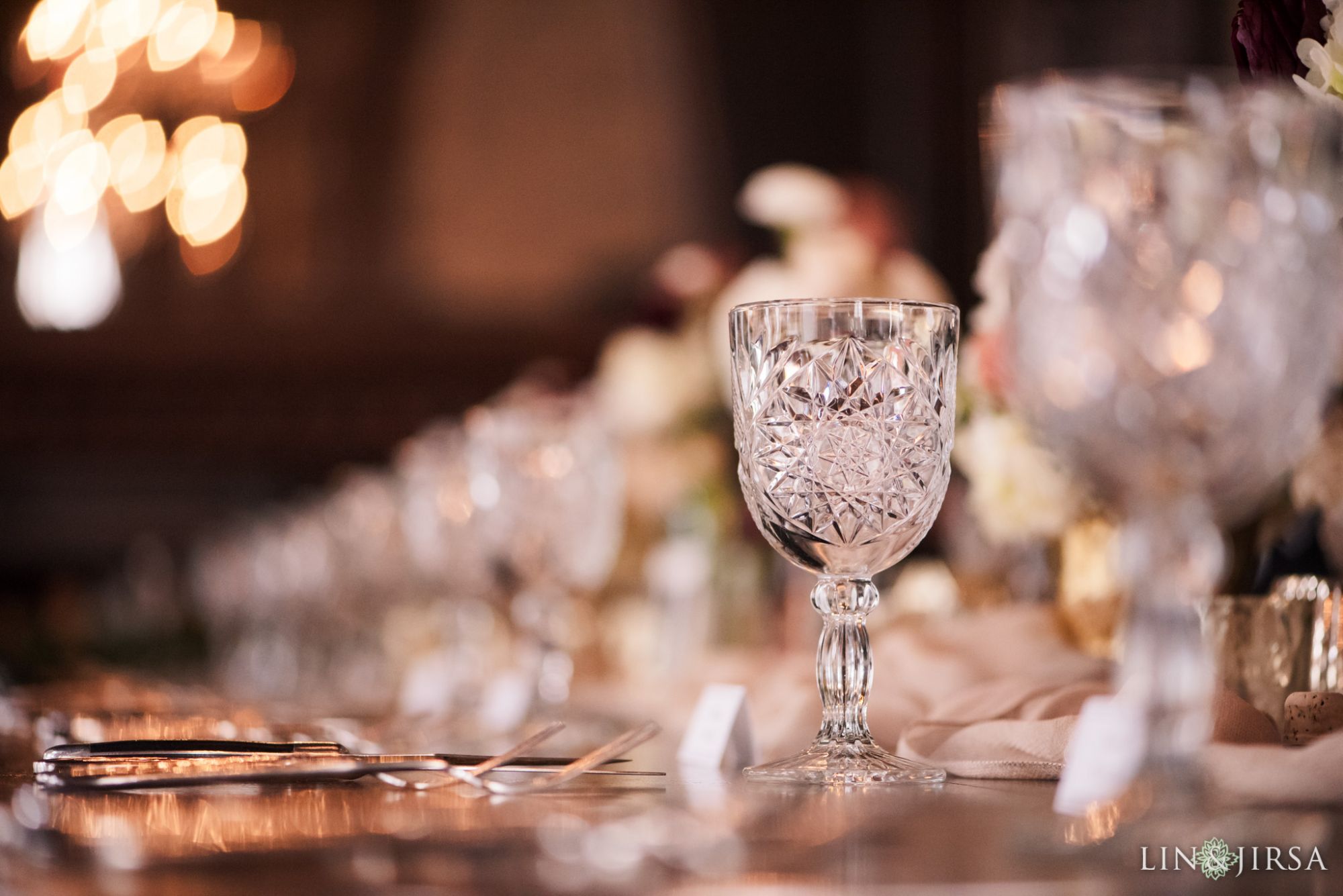 Dancing at the Ebell of Long Beach
Once the venue's staff removes the chairs from the Courtyard, the tiled floor transforms into a spacious dance floor for you and your guests.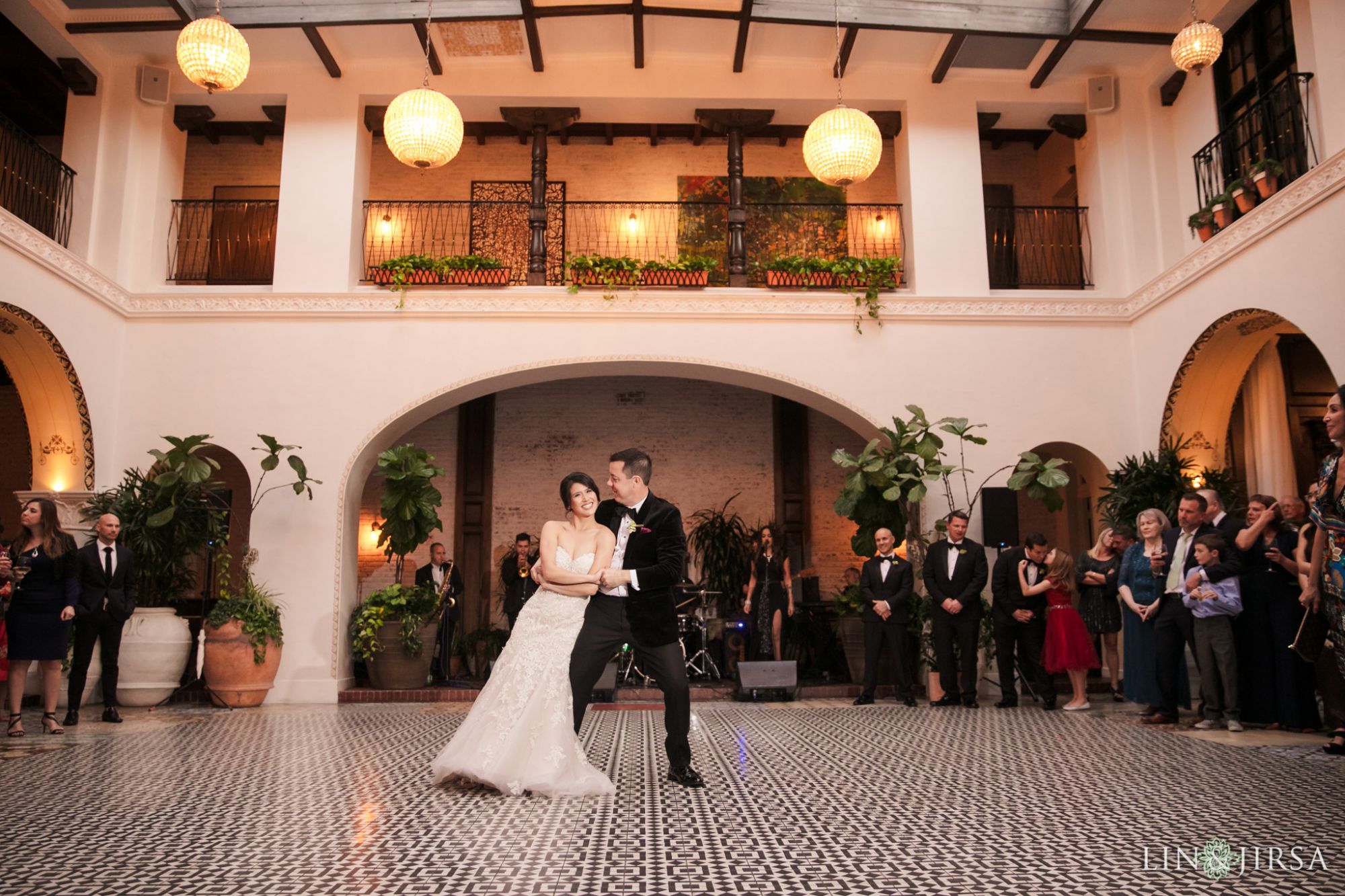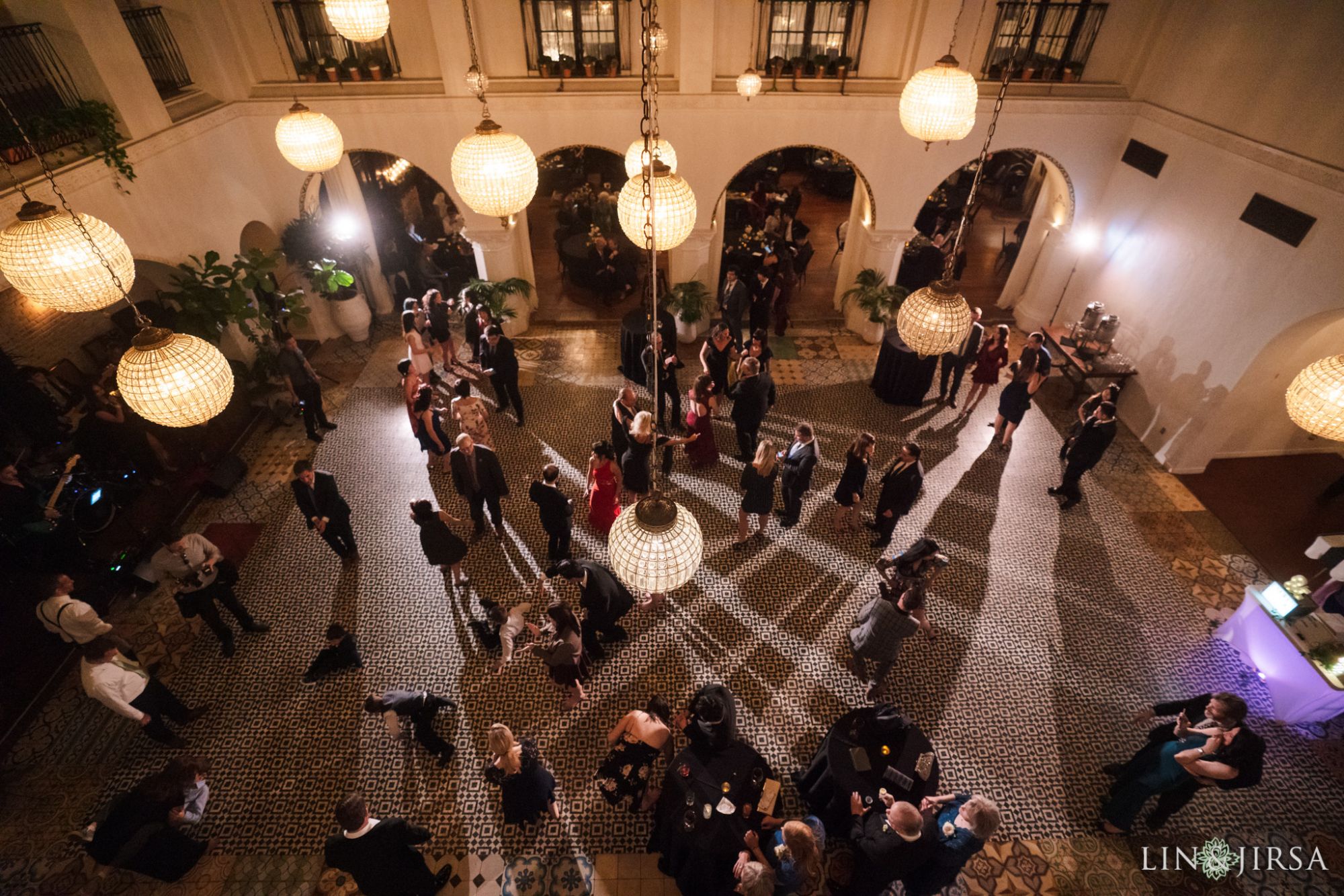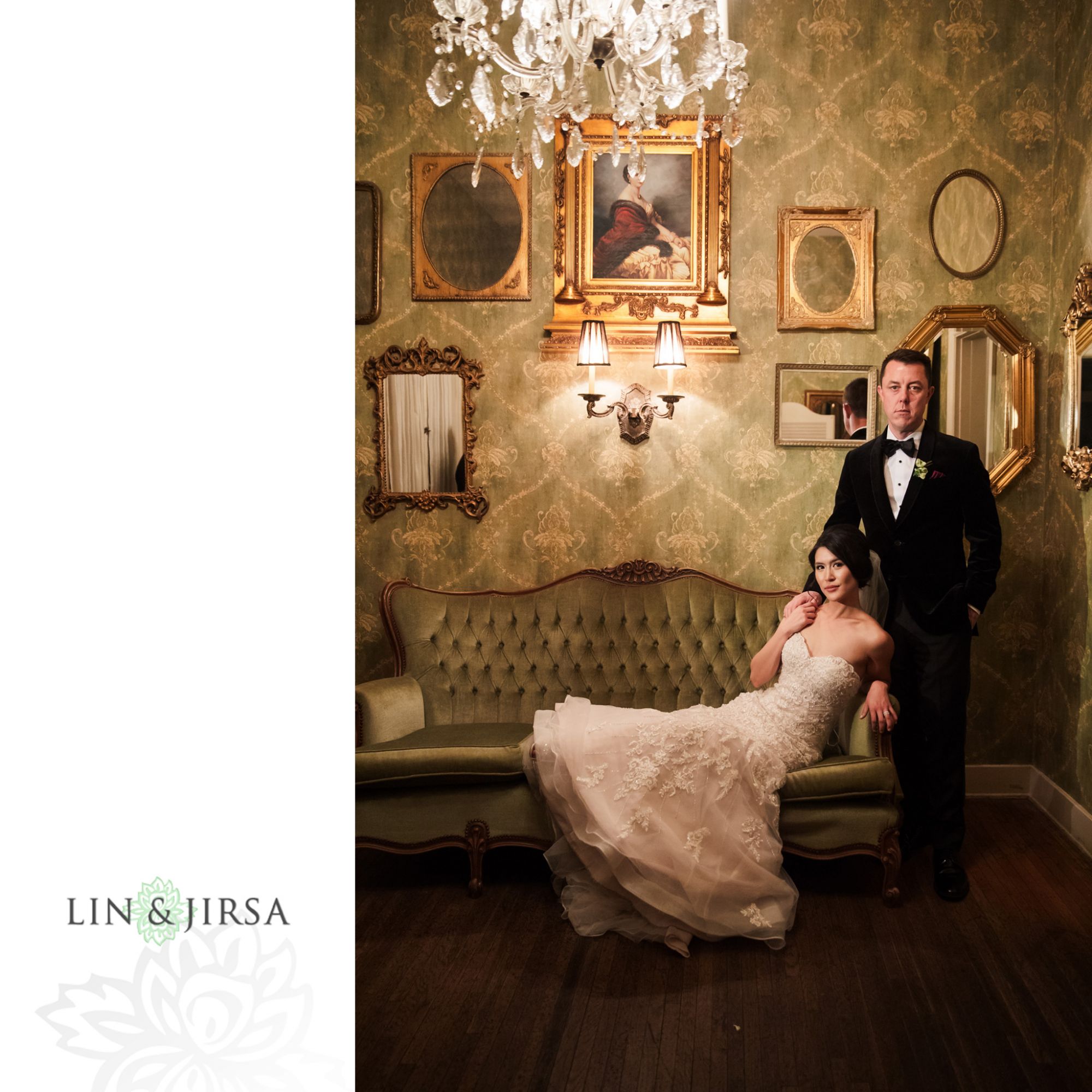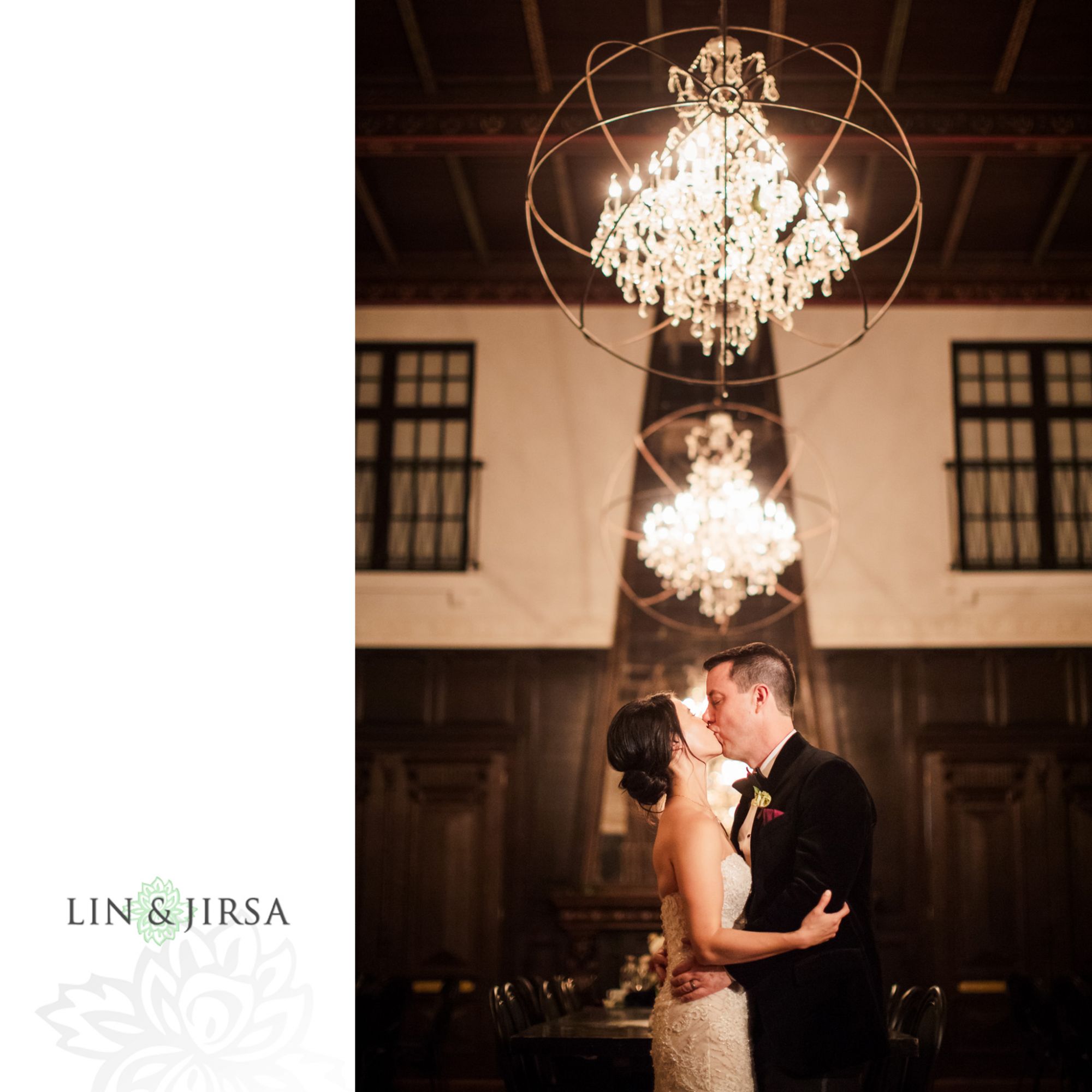 FAQ
Q-Who will cater our wedding at the Ebell of Long Beach?
A-All weddings at this venue are catered by Tres L.A., a renowned caterer who crafts unique, beautiful, and tasty dishes that wedding parties and guests rave about for years to come.
Q-How many guests can the Ebell accommodate? 
A-This venue can host 180 guests for a sit-down meal or 300 guests standing for cocktails.
Q-What music can we have at our wedding?
A-You can personalize your music for your wedding–this venue has two baby grand pianos, a professional, 20-speaker surround sound system, and XLR inputs for a D.J.
The Ebell of Long Beach is located at 290 Cerritos Ave, Long Beach, CA 90802.