About Padua Hills Theatre Weddings
Padua Hills Theatre provides about as rich a cultural history as you'll find at any venue in the LA area. Originally used as a theater featuring Mexican-themed musicals performed mostly in Spanish for largely Anglo audiences, this venue represents an attempt in its day to bring what was called "intercultural understanding" between the two dominant cultures in the Claremont area. Although the plays began as early as 1931, in 1974 the theater was closed and converted to a wedding venue. So today brides and grooms from all over SoCal and beyond flock to this elegant, historic location to have a wedding in true California style.
What Lin & Jirsa Loves About Padua Hills Theatre Weddings
Lin & Jirsa has had the honor of capturing quite a few of our awesome couples at the beautiful Padua Hills Theatre! Padua Hills Theatre is perfect for those looking to bring their fairy tale wedding to life. The venue truly speaks for itself–their awesome staff welcomes all guests, couples, and vendors with open arms. Lin & Jirsa Photography always looks forward to shooting at the stunning Padua Hills Theatre.
What Padua Hills Theatre Loves About Lin & Jirsa
"We absolutely love working with Lin & Jirsa! They truly know how to capture our venue and all of its beauty. Our staff here at Padua Hills enjoys working alongside their team to make sure our couples have an experience they will never forget! We are very thankful for their hard work and appreciation for perfection."

– Catering Manager
First Looks and Couple Sessions at Padua Hills Theatre
With six acres of grounds filled with lush trees, winding paths, aromatic flora, and arbors and gazebos, there are plenty of nooks and hideaways to take some gorgeous couples photos. Take a few intimate moments out of your day to have that magical first look and reflect on your love for each other.

Bridal Party Shots at Padua Hills Theatre
Both inside the venue's historic buildings and outside on the grounds, you'll find some sumptuous photo backdrops where you'll freeze in time the images of the people you love most on the happiest day of your life. We at Lin and Jirsa Wedding Photography would be honored to capture each moment and emotion of your wedding day, big and small, posed and candid. We tell love stories through photographs and videos, and we create photo heirlooms that you'll treasure for a lifetime. Click here to learn why couples love to choose one company to meet both their photography and videography needs.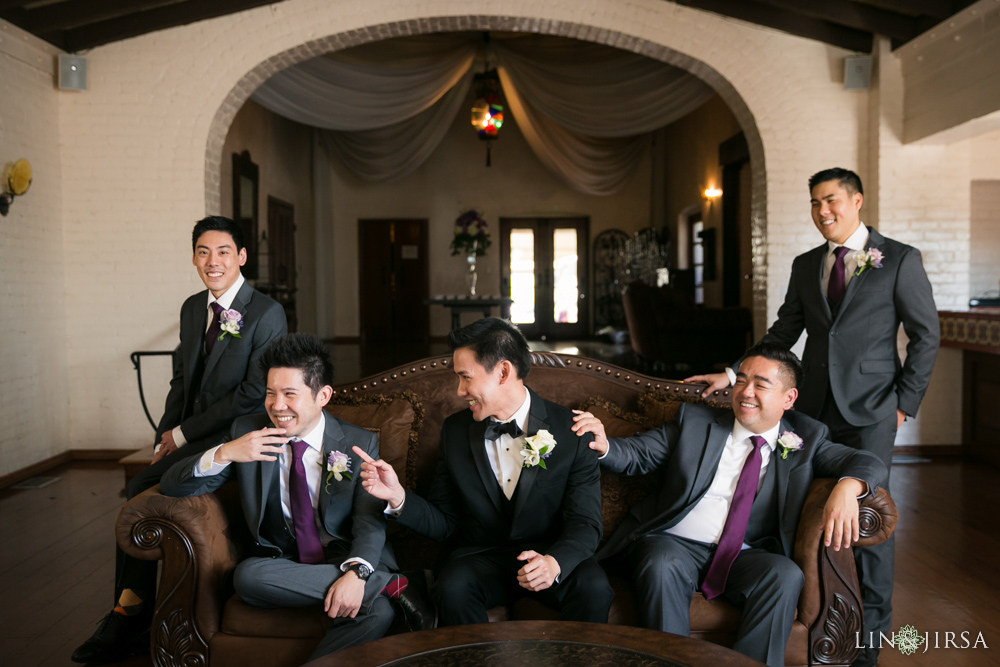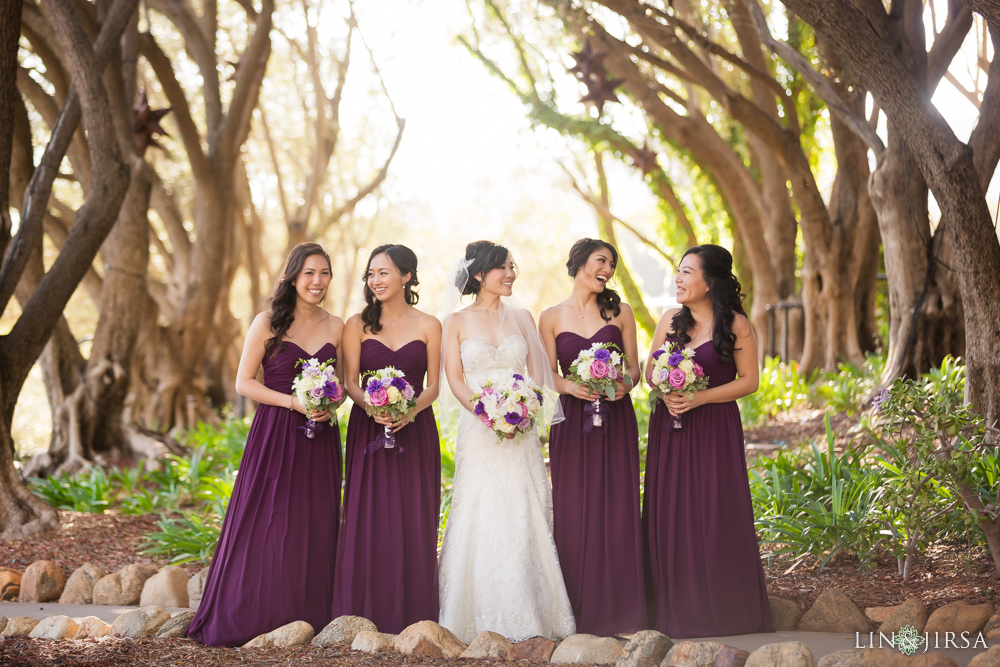 Wedding Ceremonies  at Padua Hills Theatre
Couples have three choices of locations where they can tie the knot. The Back Terrace is a lovely place for a ceremony, with views of the sun setting over the rolling hills below if you time it right. Or you may choose an indoor ceremony inside the historic theater during inclement weather. Or, pictured below, you can say your vows under the Courtyard Gazebo, surrounded by a grove of olive trees wrapped in twinkling lights that frame the brick pathways. Whichever venue you choose, your ceremony will be romantic and otherworldly.
Wedding Receptions at Padua Hills Theatre
After your ceremony, you'll either have an outdoor reception or move your party inside to the Theatre Ballroom, where vaulted wood-beamed ceilings and wrought-iron chandeliers give a rustic elegance to your celebration. Here you'll be able to dine, toast, and dance the night away with the people you love most.
Night Shots at Padua Hills Theatre
With the right lighting, the tall trees right outside of the theater make the perfect backdrop for your nighttime photography.  Be sure to sneak away for a few night shots during your wedding reception.  The ideal time frame is 20-30 minutes into open dancing, when your guests are too busy partying to notice you two slip away.  For more information, see our full wedding timeline.

FAQ
Which caterer can we choose for our Padua Hills Theatre wedding?
This venue reqeusts that you choose their award-winning in-house caterer, who will work with you to create the menu of your dreams.
How late can our reception run?
This venue requests that all amplified music end by 12 AM.
How much time will we have for our wedding?
The venue allows you six hours of time, excluding setup and cleanup.
Padua Hills Theatre is locate at 4467 Padua Ave, Claremont, CA 91711.