If Cupid ever got married we're sure he would have a Westlake Village Inn wedding.  Despite being only a short drive from Los Angeles your guests will think they're in Europe with its Tuscan Garden and Lakeside Arbor.  It really is a stunning venue.
Opened in 1968 and located in the Conejo Valley, the 17-acre resort has an impressive offering.  A vineyard, pool, restaurants, and spa are all set against the beautiful Santa Monica Mountains.  The opportunities for capturing unique memories are endless with Westlake Village Inn photography.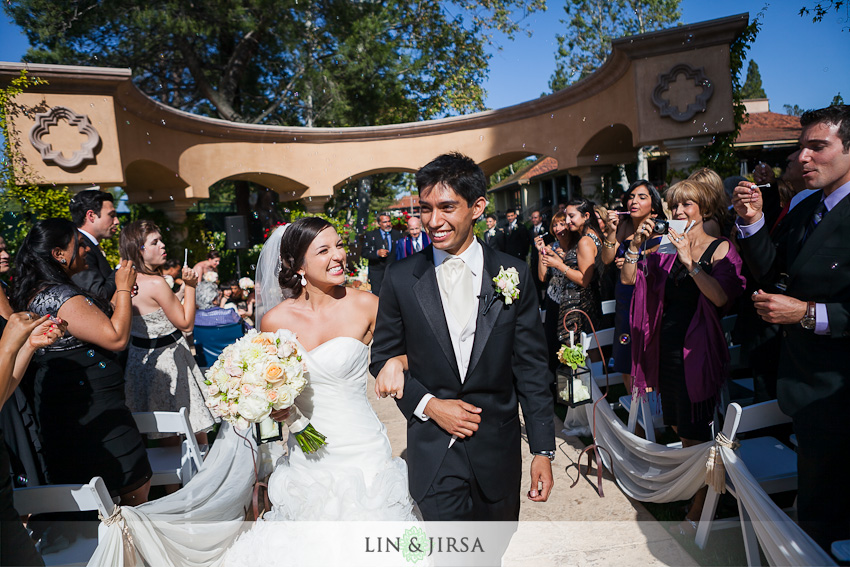 There are 3 choices for your outdoor ceremony. 
The Tuscan Garden has fairytale charm.  Floral agrarian arbors arch over the pathway which will lead your guests to their white chairs.  The seating encircles a beautiful, rustic fountain.
The Lakeside Arbor has lush greenery all year round.  The scent of beautiful herbs like rosemary and lavender remind you of Provence in the summer.  If you love French Country style, you will love this location.
The Mediterraneo Gazebo is adjacent to the lake and is surrounded by green lawns and gardens.  The Romanesque gazebo is on a small rise and is very romantic and intimate.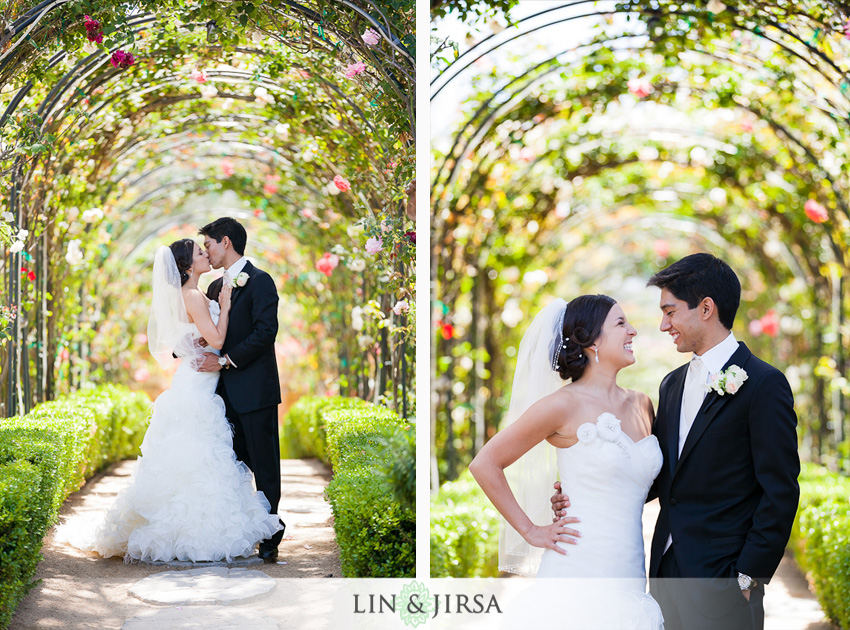 Westlake Village Inn caters for both large parties and small intimate gatherings.  After your ceremony there are several options for your reception both inside and out, and offer different ambience and character depending on your taste and theme.
With a spa, pool, fitness centre, wine-tasting and guest accommodation you and your guests can enjoy a luxurious wedding weekend and let Westlake Village Inn take care of it all.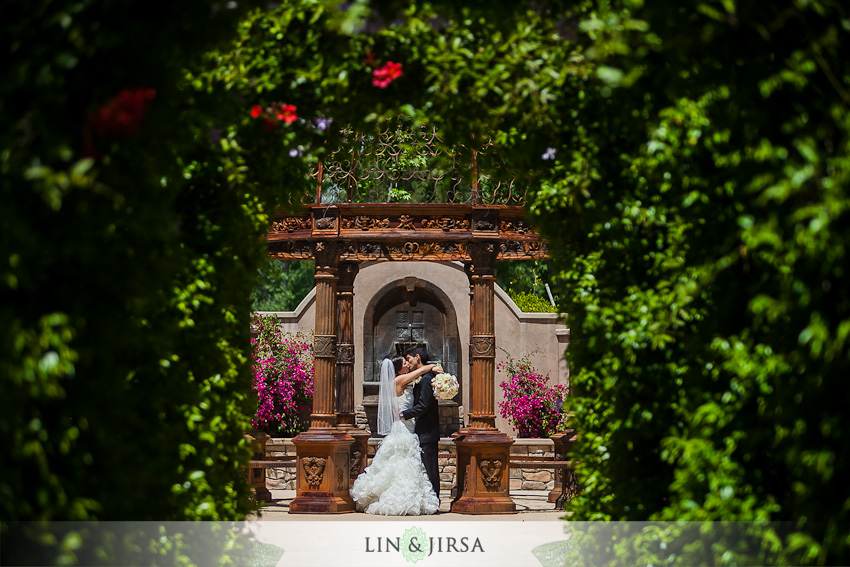 If you're wondering what a Westlake Village Inn Wedding costs here's a guide based on current prices.
A Westlake Village Inn wedding coordinator costs $1,200.  For an outdoor wedding you will need to contract a professional coordinator to liaise with the venue.
Wedding service sites (Tuscan Garden, Mediterraneo Gazebo or Lakeside Arbor) cost $2,000. 
Reception packages include either lunch or dinner and costs range from $80-$150 per person depending on time of day and menu preferences.  For further package details and prices visit their website.
This venue is a dream for wedding photography because it offers so many options and backdrops.  It's beautiful by day and has wonderful spots to capture the end of your evening, just the two of you.
More wedding images from Westlake Village Inn