About Calamigos Equestrian Center Weddings
Located in Burbank's lovely Griffiths Park, which is often known as the Central Park of Los Angeles, Calamigos Equestrian Center is a slice of paradise amid the hustle and bustle of Los Angeles County. With over 75 acres of sprawling fields, this equestrian center is the perfect spot for a lovely wedding, celebrating all of the beauty that sunny Southern California has to offer.
Why We Love Calamigos Equestrian Center
The lawns of Calamigos Equestrian Center are a photographer's dream! With the panoramic views, the wildflowers, the towering sycamore trees, this location offers many great packages for clients to choose from. Take a look at some stunning weddings below that we captured at Calamigos Equestrian Center. Also consider choosing Lin and Jirsa to provide for both your photography and videography needs.
Wedding Preparation at Calamigos Equestrian Center
When you schedule a wedding ceremony at Calamigos Equestrian, you and your wedding party will be provided with use of the Bridal Suite before the ceremony, complete with champagne and refreshments. The natural light and other details of the Bridal Suite and Groom Suite make for great shots.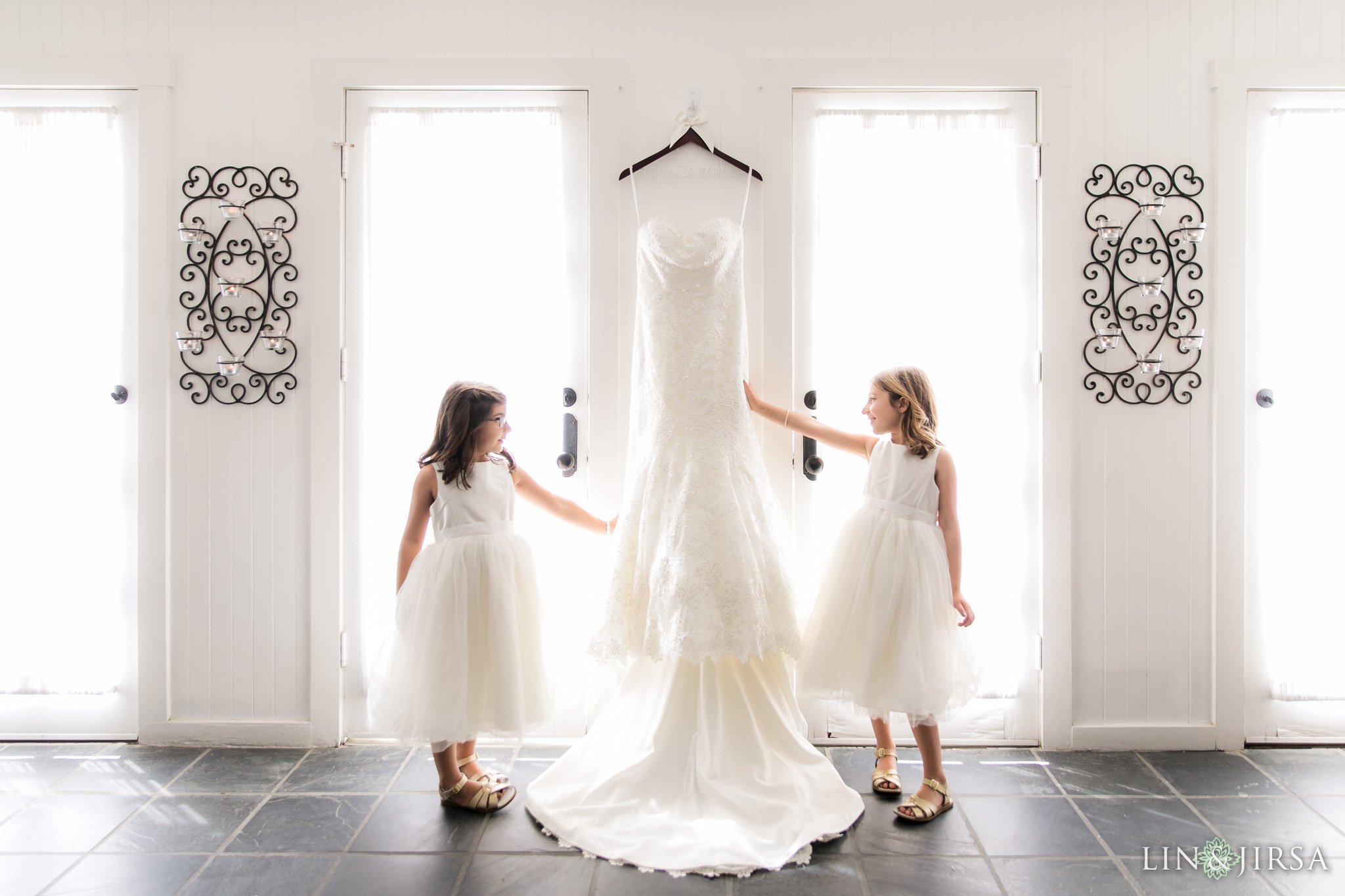 Wedding Ceremonies at Calamigos Equestrian Center
The Equestrian Terrace is a fairy tale location for a wedding ceremony with its cascading bougainvillea, bubbling waterfall, and ivy-covered walls under the shade of pine trees. Guests will feel like they've entered an enchanted forest. It's a romantic spot to say your vows and start your new forever together.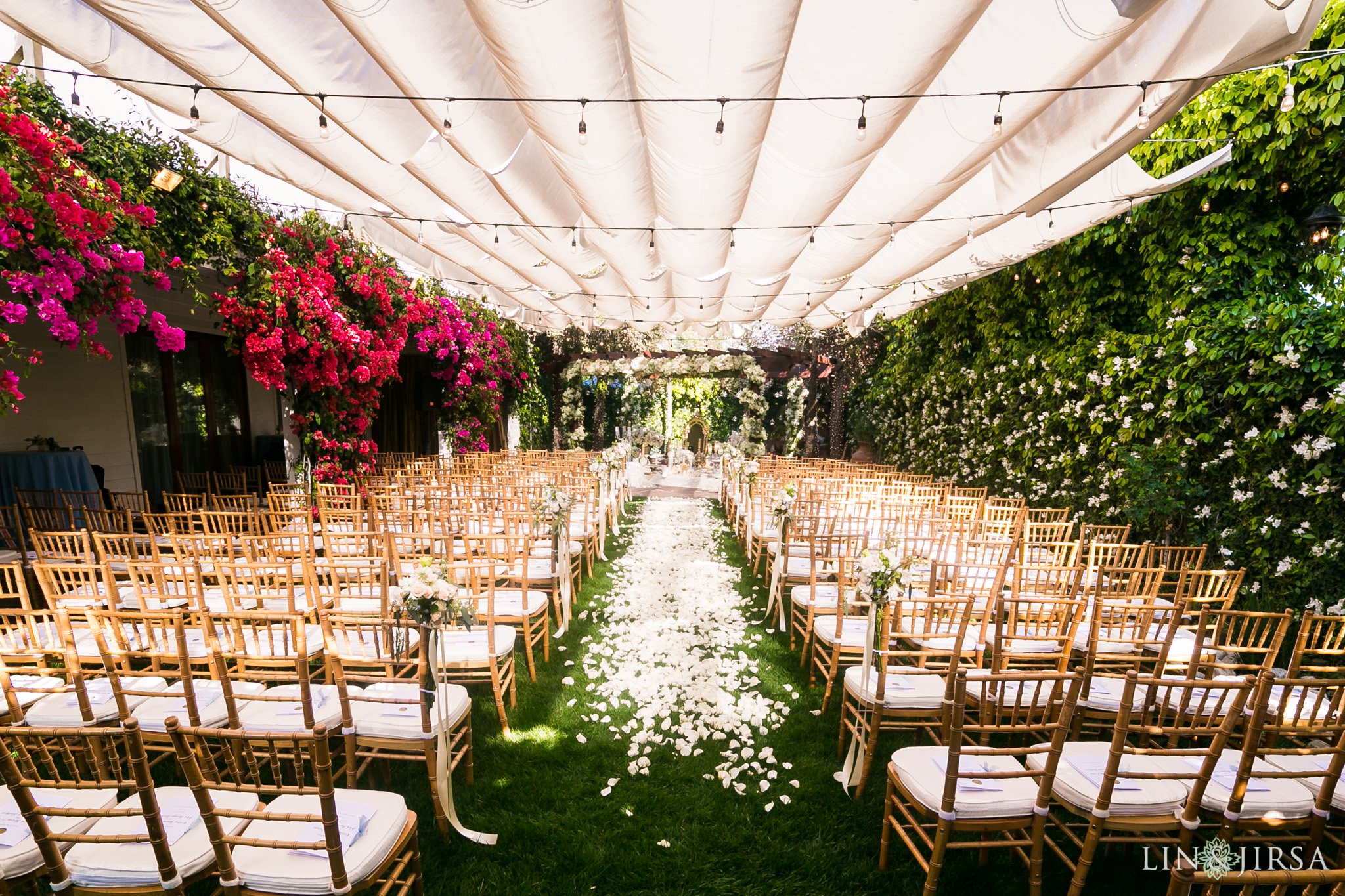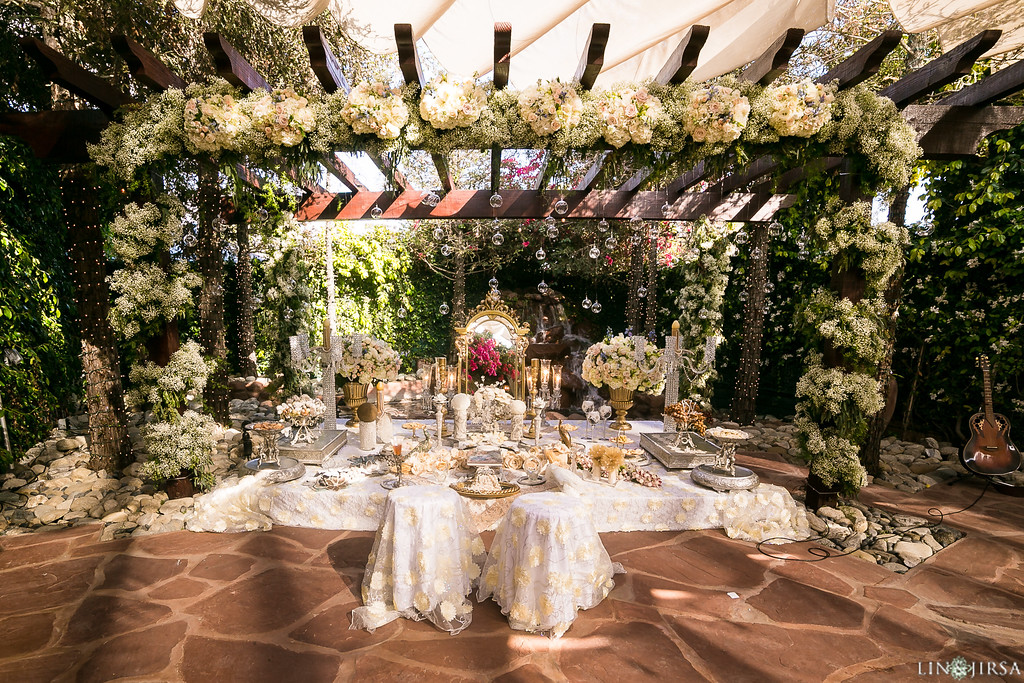 Surrounded by lush greenery, The Little White House is a quaint cottage on the courtyard by the Terrace. It's another, more intimate space to host your ceremony, with an open white gazebo where couples can say "I do."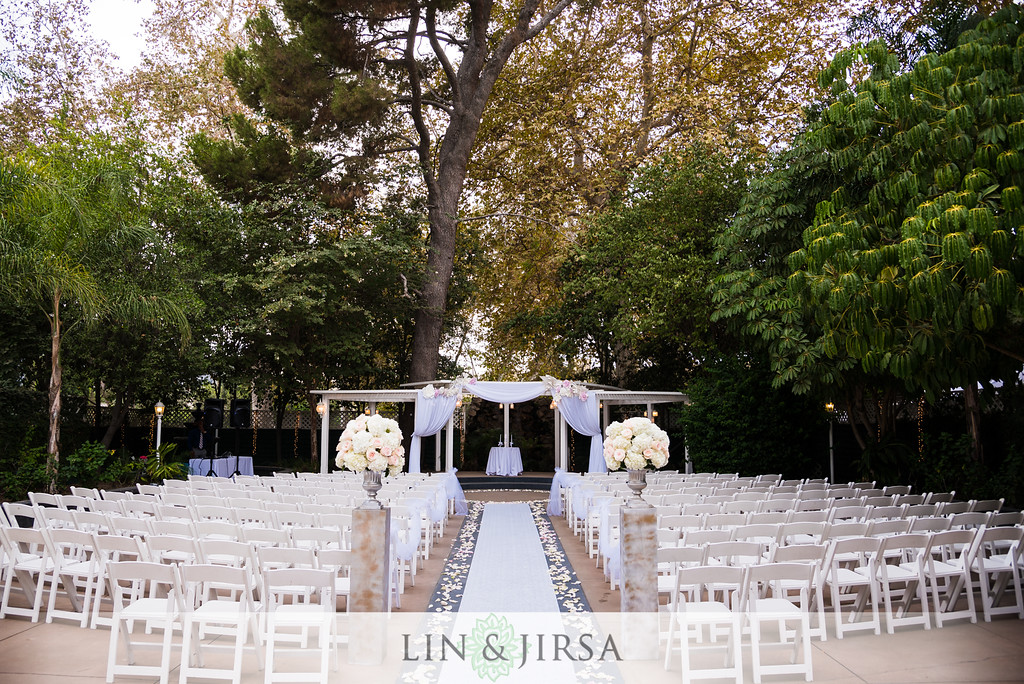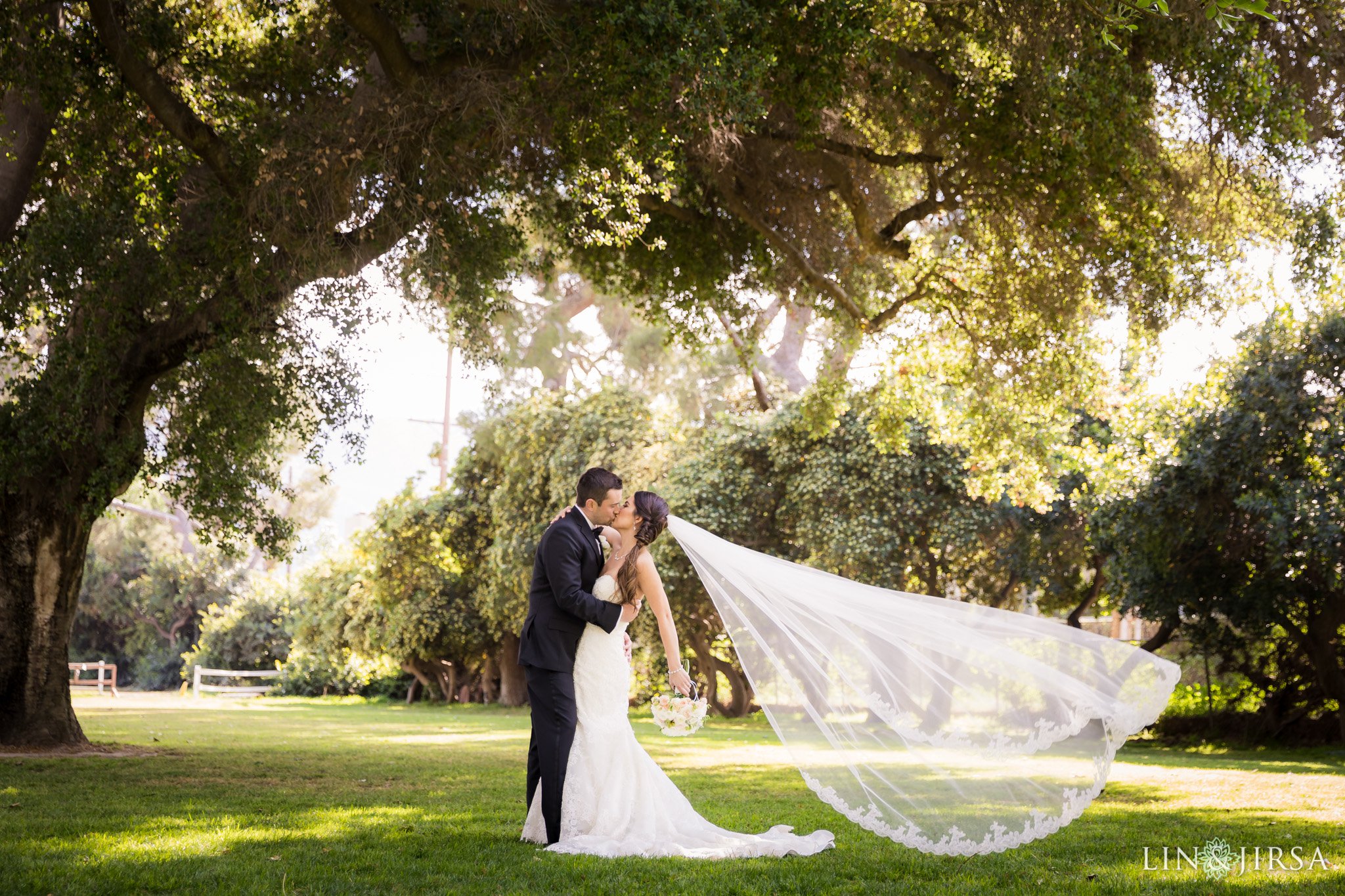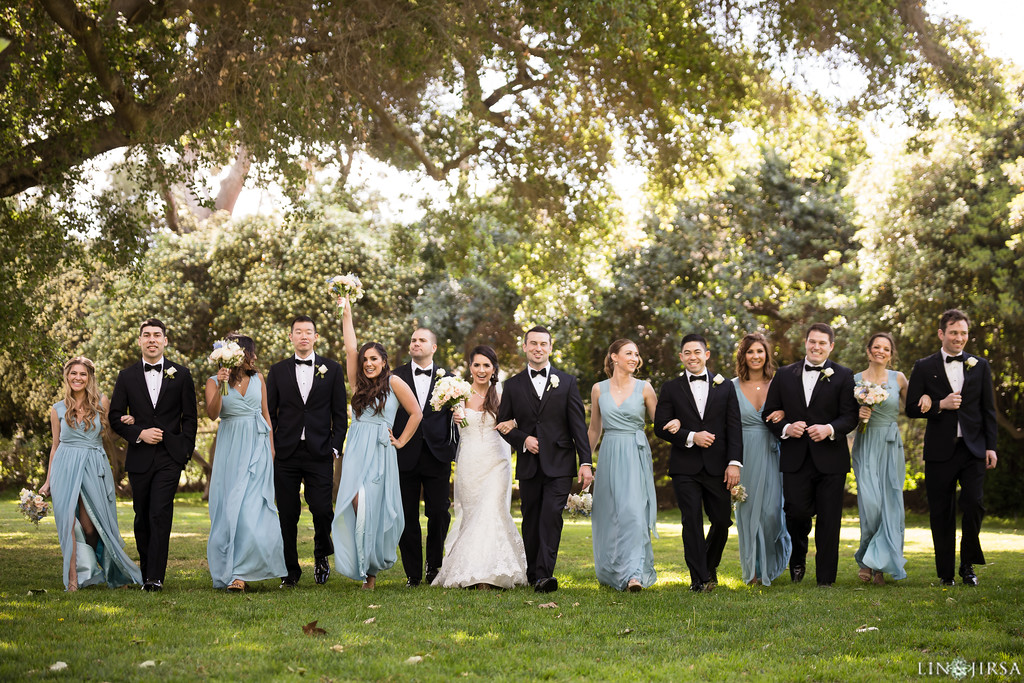 Reception Site at Calamigos Equestrian Center
From the Equestrian terrace, you'll enter the Equestrian Grand Ballroom through floor-to-ceiling wrought-iron doors.  The ballroom can accommodate 500 of your closest friends and relatives under its elegant gold chandeliers. A wall of floor-to-ceiling windows affords a view of the verdant beauty of the Terrace, as well as the fields and mountains beyond.
The Polo Room with its white-on-white decor, Grand Prix Ballroom with its glorious marble and wood fireplace, and Grand Terrace with its stunning rock waterfall are other spots to host your reception.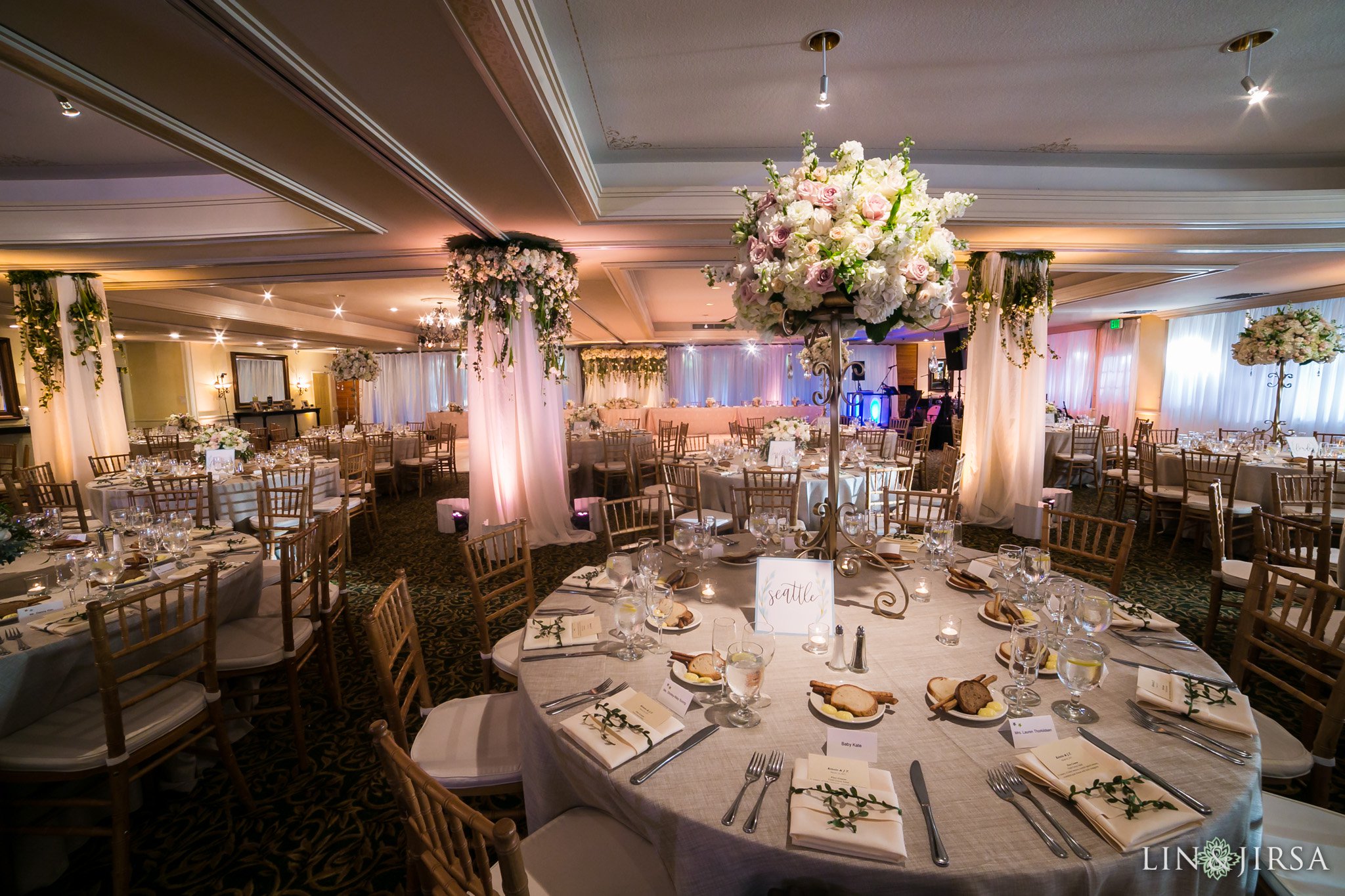 Couples Sessions
Indoors or out, taking time out of your busy day to be together for a couples session will be an event you'll treasure for the rest of your lives, and you'll have the photos to help you reminisce.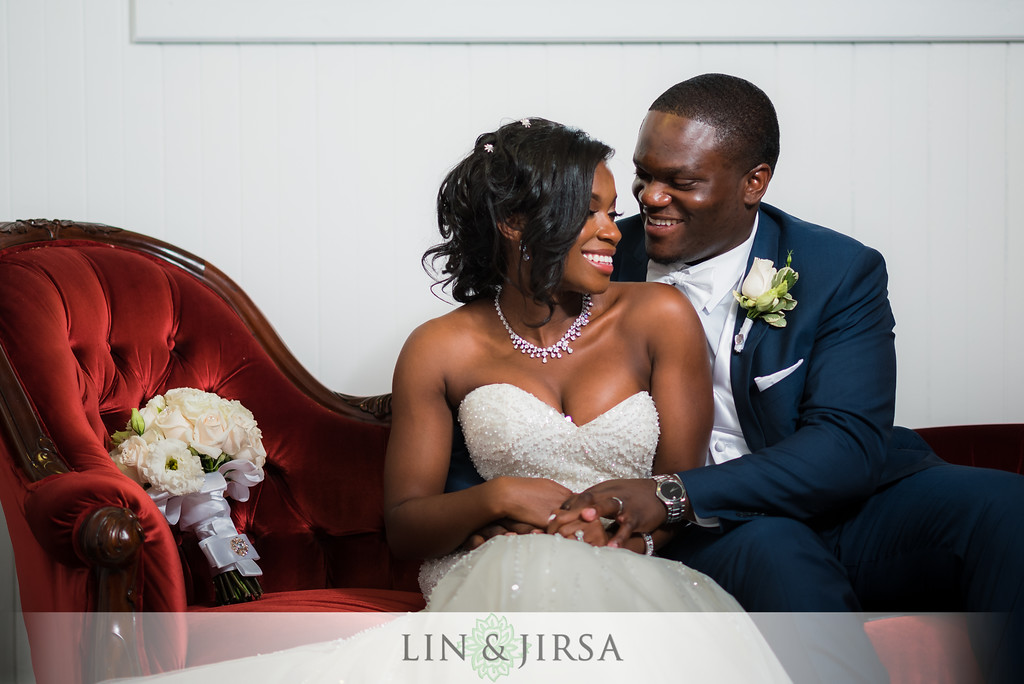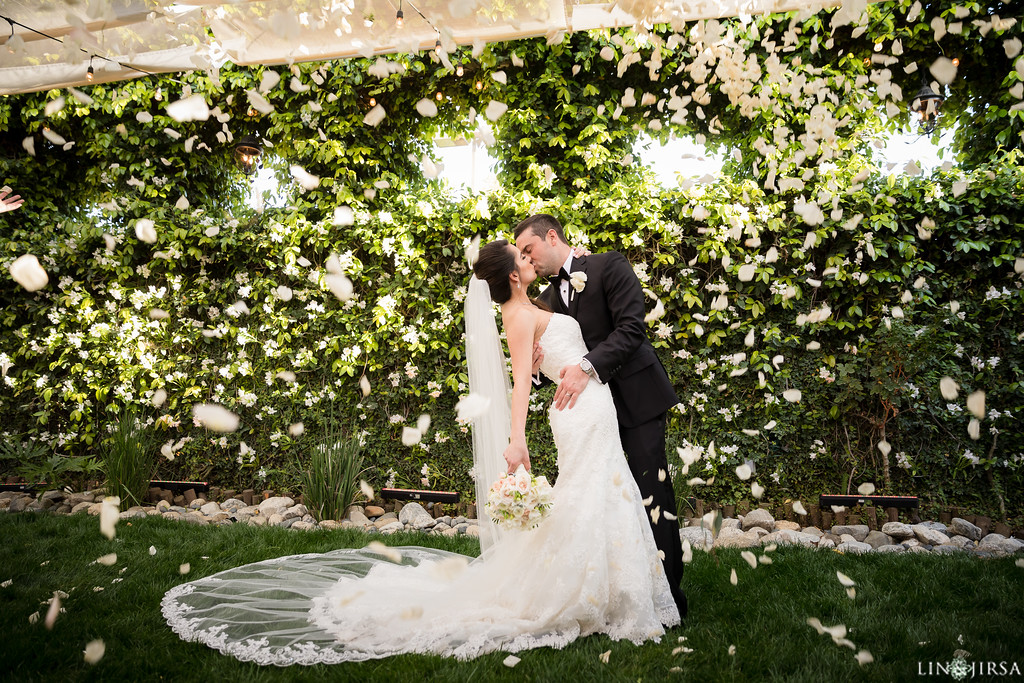 FAQ
Q-Do I choose my own caterer at Calamigos Equestrian Center?
A-The venue's in-house caterer will create a delicious three-course dinner for you and your wedding party.
Q-What type of wedding cake can I choose?
A-Porto's Bakery will make you an elegant and tasty wedding cake.
Q-How much time does the venue allow for our reception.
A-Calamigos Equestrian Center will schedule five hours for you and your guests to dine, toast, and dance the night away.
Calamigos Equestrian Center is located at 480 Riverside Dr, Burbank, CA 91506.